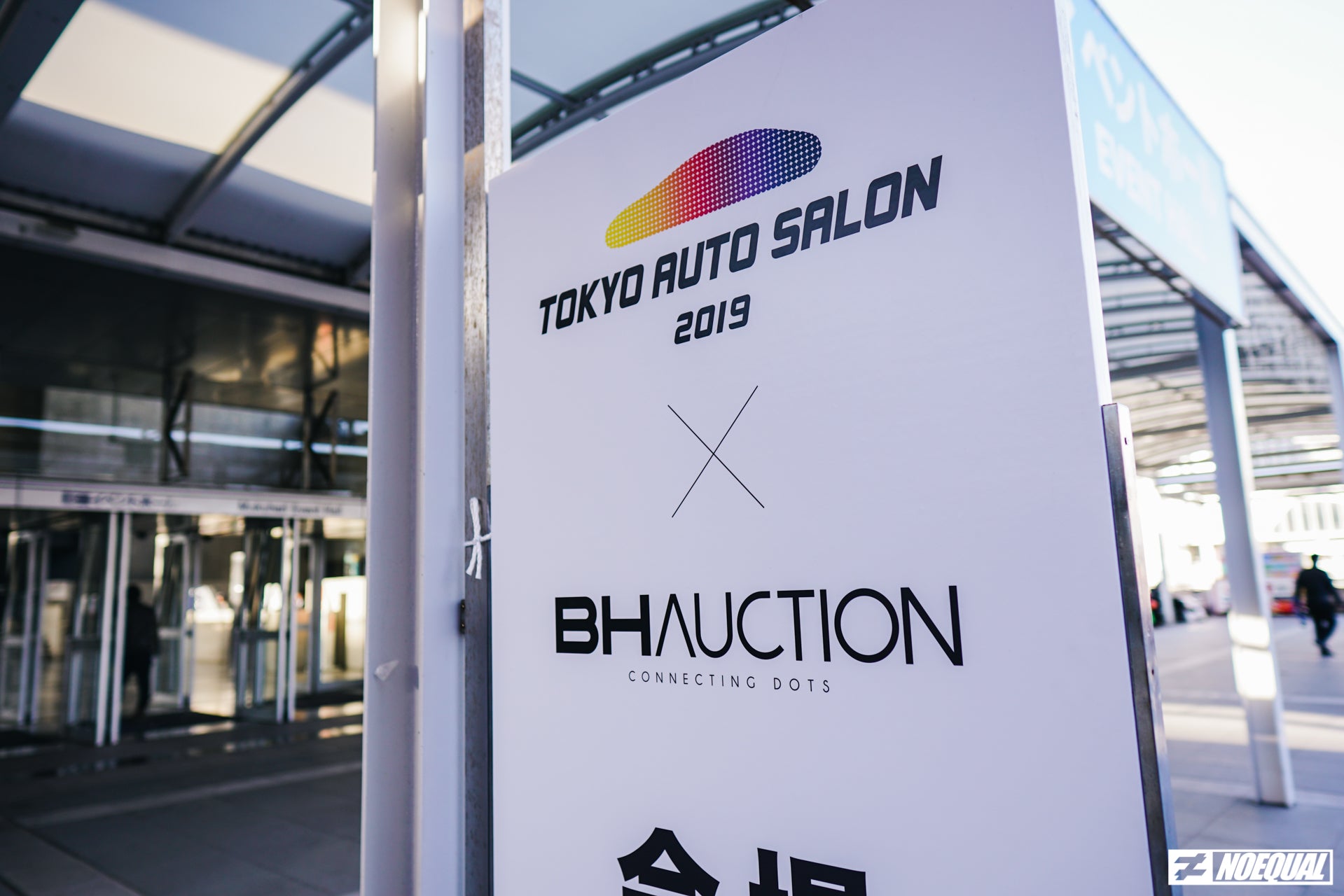 A beat under the bustling crowd at Tokyo Auto Salon 2019, there was a secret arena within the site that we were told, held many unseen gems from the east. Prior to my leave for Japan, a video popped up on my facebook feed about BH Auction and for the second time at TAS ever, they'll be holding a car auction on site. Being my curious self, I found myself lingering deep inside a hidden hall very much secluded from the show at Makuhari Messe, where I was dumbfounded to find a plateau filled with crazy rare vehicles, for a lack of a better word.
BH Auction is the Japanese equivalent to the likes of RM Auction in Europe. They're famous for holding high value car auctions that almost always, holds vehicles of the much higher order. With the increasing demand lately for Japanese classics and certain particular cult models, they've been pretty busy acquiring these rare vehicles for their inaugural exhibit at Tokyo Auto Salon this year. As you can imagine, much of their clientele falls from the top 1%, and are very private. The BH Auction hall was not accessible to everybody, but with a hint of luck, and the grace of a media pass, we were able to go in and take a sneak peek at the crazy line-up!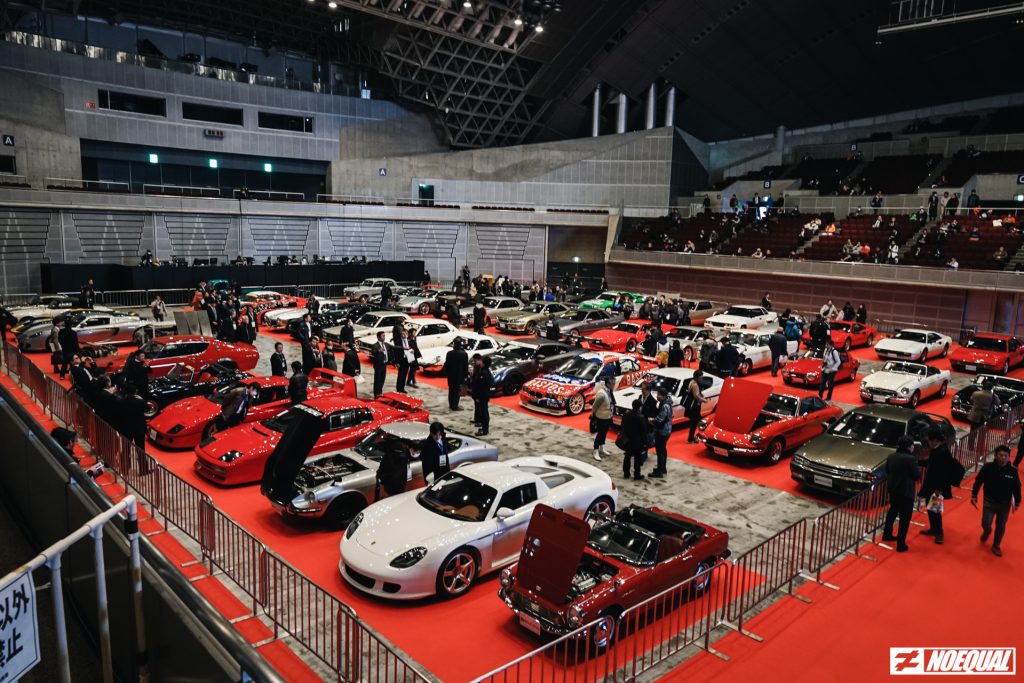 The Lineup
Everything on the auction floor was very much out of the ordinary. It wasn't a huge lineup, with only 50 lots on the auction floor yet each and every car is rich in quality of the absolute order. Some cars here are almost invaluable even, and some weren't ever sold to the public when it was first built. Being here, if you've got to ask how much it costs, then very likely you can't afford it. All you need to do is just wait for the bid and go for it!
Being inside the hall, it felt like I automatically upgraded myself into business class. The crowd here were very different too, quiet and very respectable to all the cars on the lot. Since  But without further a due, let's take a look at the bunch of great cars here…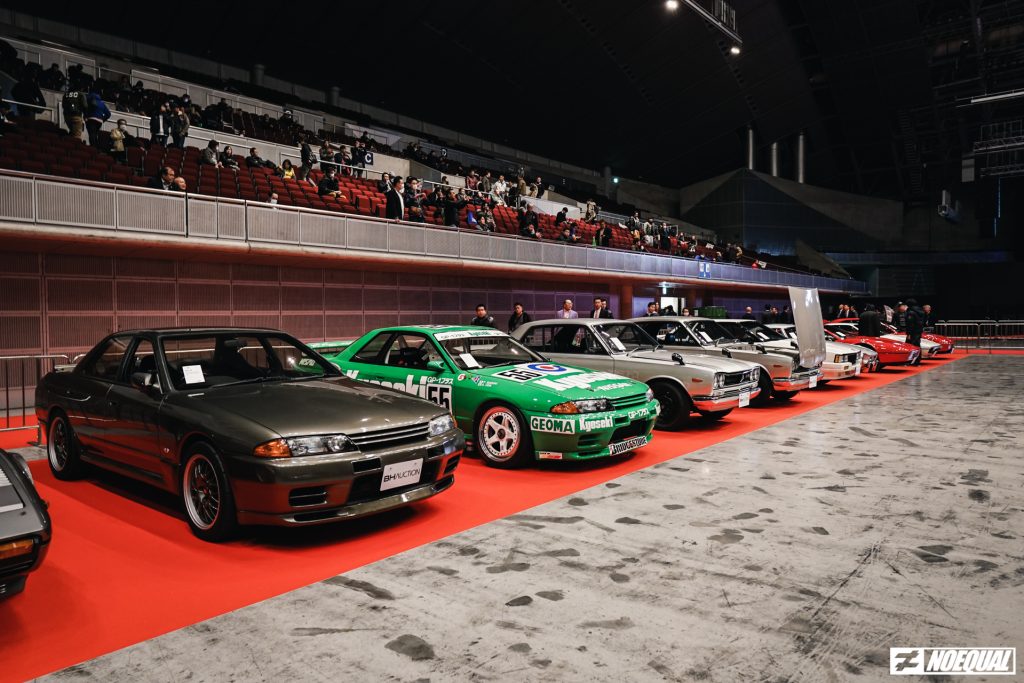 These cars are valued to be from as little as ¥ 800,000 (USD 7290) for a Toyota Miniace to ¥121,000,000 (USD 1.1 million) for that pristinely low mileage Ferrari F40. The service that BH Auction provides is equalled by none, as you could find a detailed breakdown and data on each and every vehicle on the lot on their website. Anything from manufacturing year, specs, mileage, detailed photos; all just a click away. Since I've never been to a car auction like this (or in fact any car auction), being on the lot at BH Auction was a definite experience. The cars on display are openable for viewing, and if you're interested, their personnel can assist you to view the car in more detail.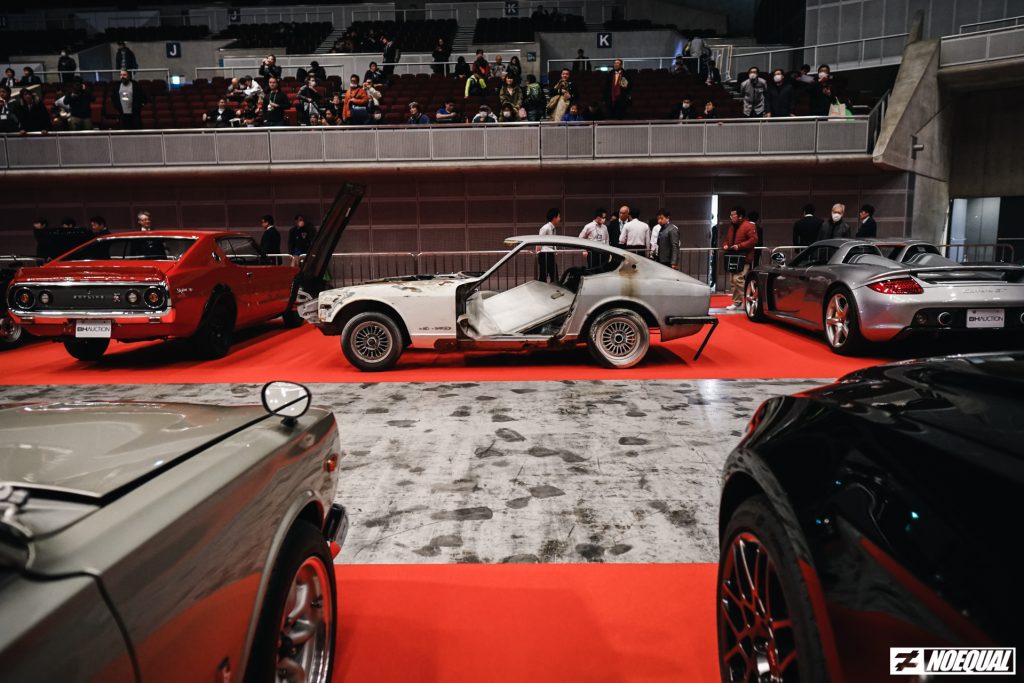 Nikko Kyoseki Group A BNR32
Dumbfounded by the lineup, I found myself itching to get close to some of these cars that I've never seen before. Top of my list, was the Nikko Kyoseki Group A BNR32! I've never seen an original Japan Touring Car (JTC) car before, and this was like a life goal check list done and dusted. Originally used to race JTC in the early 90s, this car was what got the Godzilla calling on the Skyline R32, as it ate so many cars on the race circuits back then. It's RB26DETT packed over 600ps and this very chassis had just been fully restored prior to the auction. Price? – ¥ 45,000,000 – 65,000,000. Sadly it was never actually sold apparently.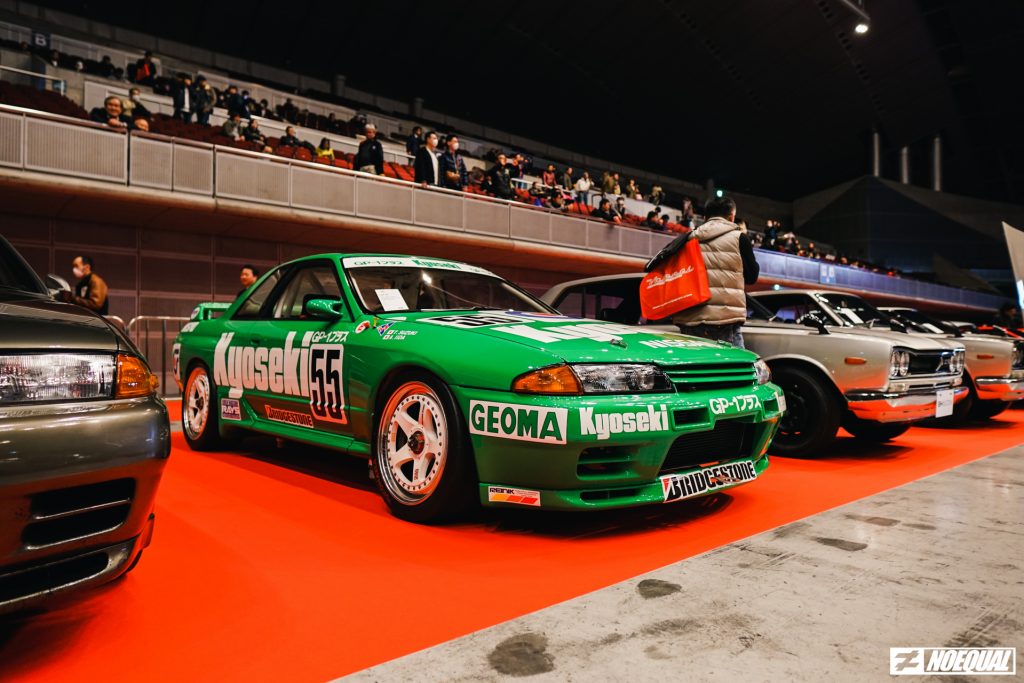 HKS Zero R
Like the one we saw and featured before during our trip to Brunei last year, we found ourselves entangled again with yet another HKS Zero R. According to BH Auction, this is 1 of 4 remake chassis that sports everything from the Zero R's list by HKS. Although officially HKS only built and released 4 units of the Zero R, it is rumoured that in total, they made about 20 units which went through crash testing and R&D. But of them all, only 4 we're sold, including the unit commissioned for the Sultan of Brunei. Regardless, those who know the value of this car would bid on it in a heart beat and was sold for ¥16,500,000 (USD 150k) to an Australian buyer.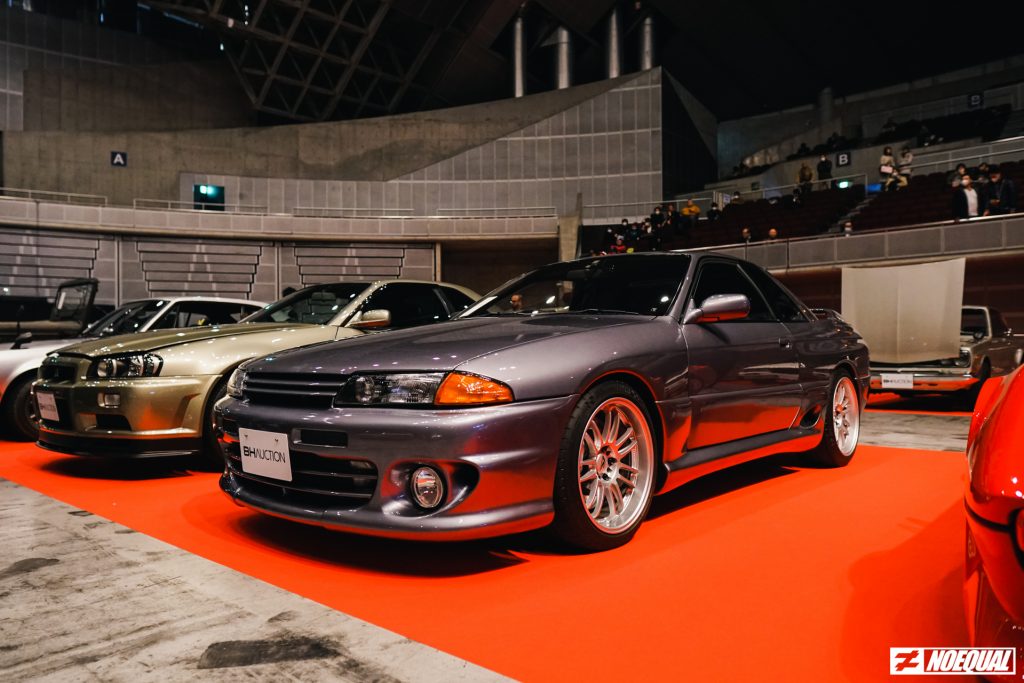 1971 Fairlady Z432
Of the many 240Zs ever made, the Z432 variant has to be the most sought after of them all. On the outside, it looks almost identical to any other 240Z chassis that we're familiar with, but it comes with a Hakosuka GTR derived S20 engine, making this the hottest 240Z of them all. The number '432' stands for 4 valves, 3 carburettors, and 2 camshafts, which let's be honest, sounds a bit too simplistic when broken down. Only 419 units ever produced, and many of which have gone down in damage and rust. Just FYI, we actually have one like this in Safari Gold residing in a garage in KL actually. Surprised?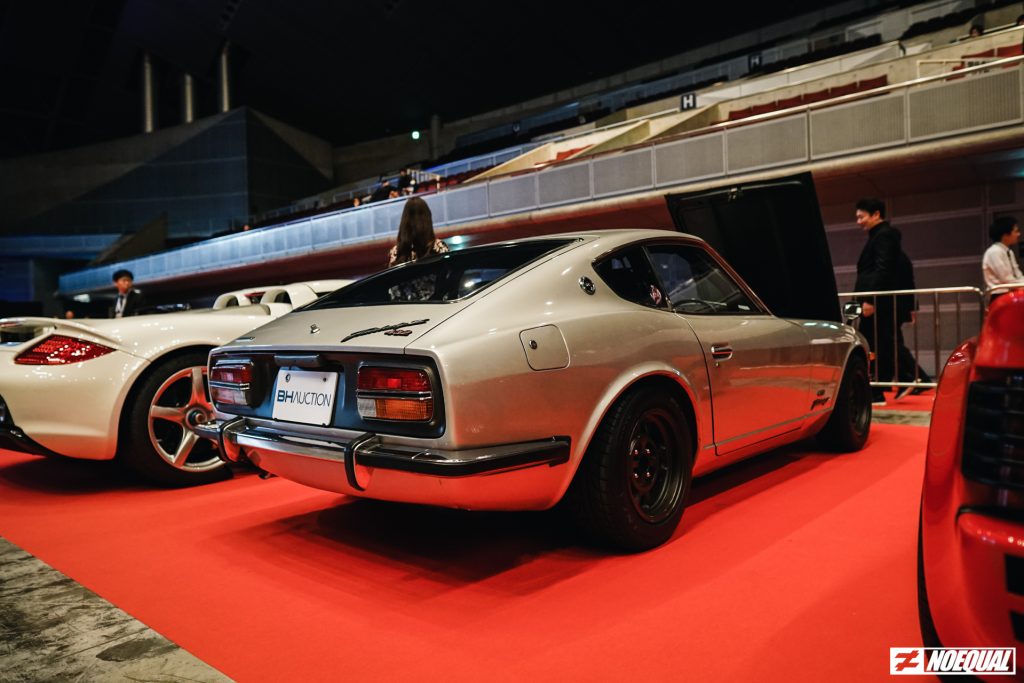 The KPGC10 Hakosuka GT-R squad
Deemed as a national treasure today by the Japanese government, the GTR series of Hakosuka are rumoured to be preserved by the nation and not to be exported out anymore. Code name KPGC10, all 6 units are very much in almost stock or concours condition with very little mileage on the odometer clock. The Hakosuka Skyline will always be remembered as the father of the GT-R name tag, and holding in with a racing heritage like no other that got the Skyline name tag the cult status as we love it today. I've seen various models of Hakosukas before, but seeing an original GT-R brings up a different sting to the skin. The only original KPGC10 I've seen is the one on display at MegaWeb in Odaiba, but the feeling of seeing 6 at once just takes it up to another level. Value? ¥17,600,000 (USD 160,000) which is more than the ultra rare HKS Zero R fetched!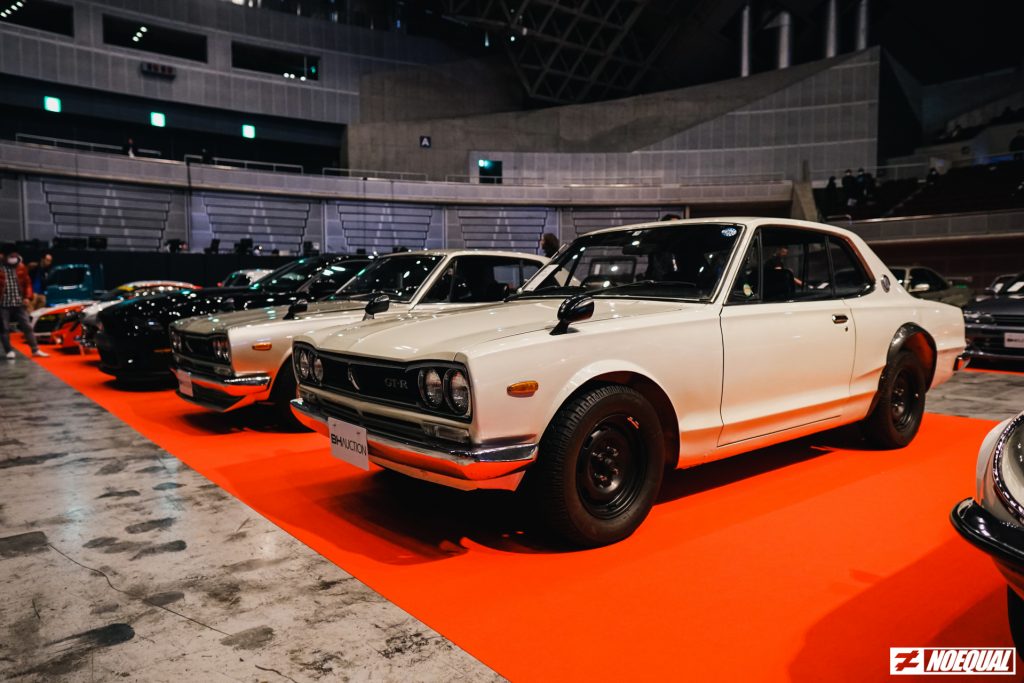 1987 Koenig Special Testarossa
An auction is never complete without a rare Italian breed, and this Koenig Special Testarossa just fits the bill perfectly. For those who are unfamiliar, Koenig Specials is a famous tuning house in the 80s that took very special supercars, and turned them into monsters for very special customers. Bespoke in nature, the company's philosophy is to always tune to the dynamics of performance and aero in building what is basically, their rendition of the perfect road-going sports car. Of the many Koenig Specials, their 800ps Ferrari Testarossa has got to be THE model that got them properly into the industry. Although founded much earlier in 1974, the founder is a famed racing driver that had a lust for high-powered mad men machines. It's a very limited production car, and back in the day, it was made for those who couldn't afford to buy an F40 and wanted something even quicker. Oddly enough, at Roberuta's booth they had another 2 units on display. Bid price – ¥31,350,000 (USD 285,000)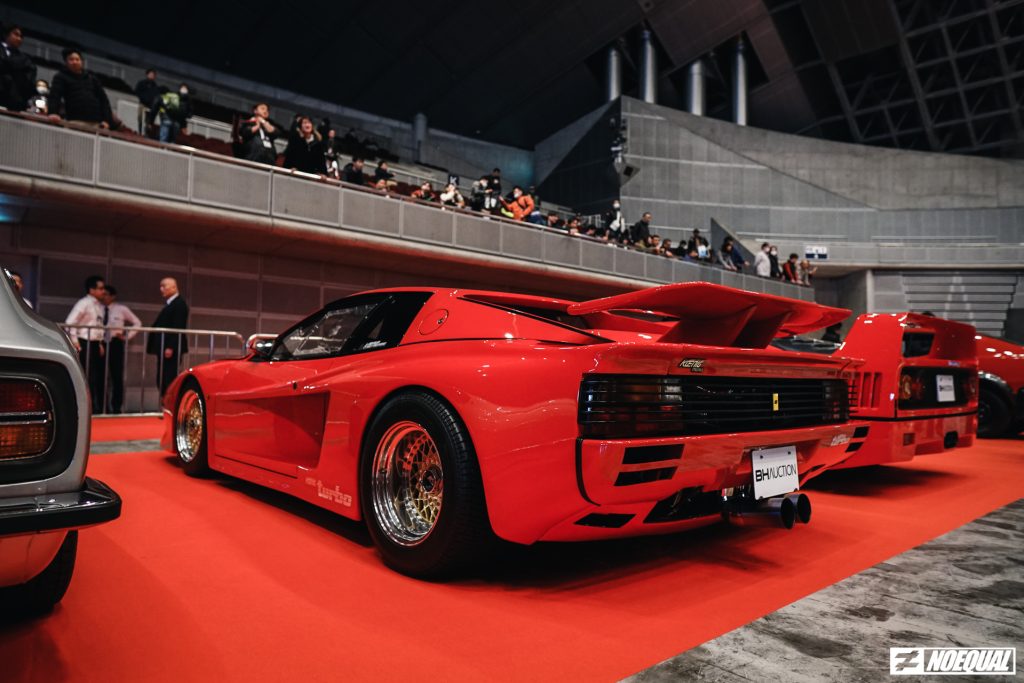 Ferrari F40 
The F40 has got to be the holy grail at BH Auction this year, marking the biggest value on the hammer at ¥121,000,000 (USD 1.1 million). It's a fully restored vehicle, with all parts replaced to hold an almost new condition. At every auction anywhere in the world, the Ferrari F40 will always catch the biggest attention, next to the likes of a Porsche GT2 (993) or GTO series Ferraris. There is always a market for them, and we have to applaud the work done to completely restore this car by Ferrari Classiche, the restoration department at Maranello.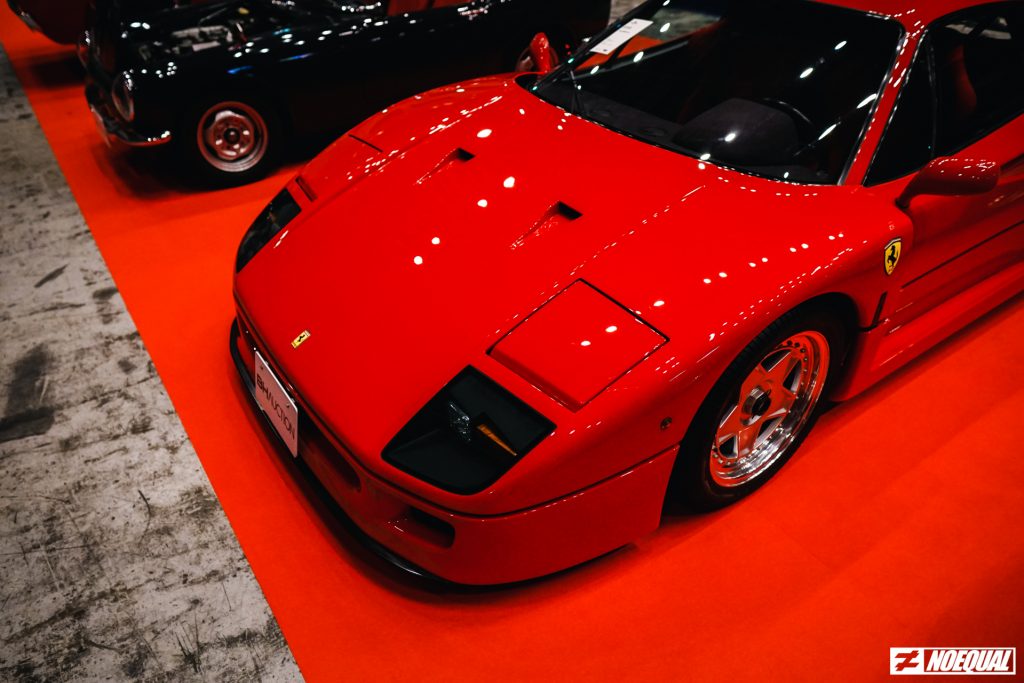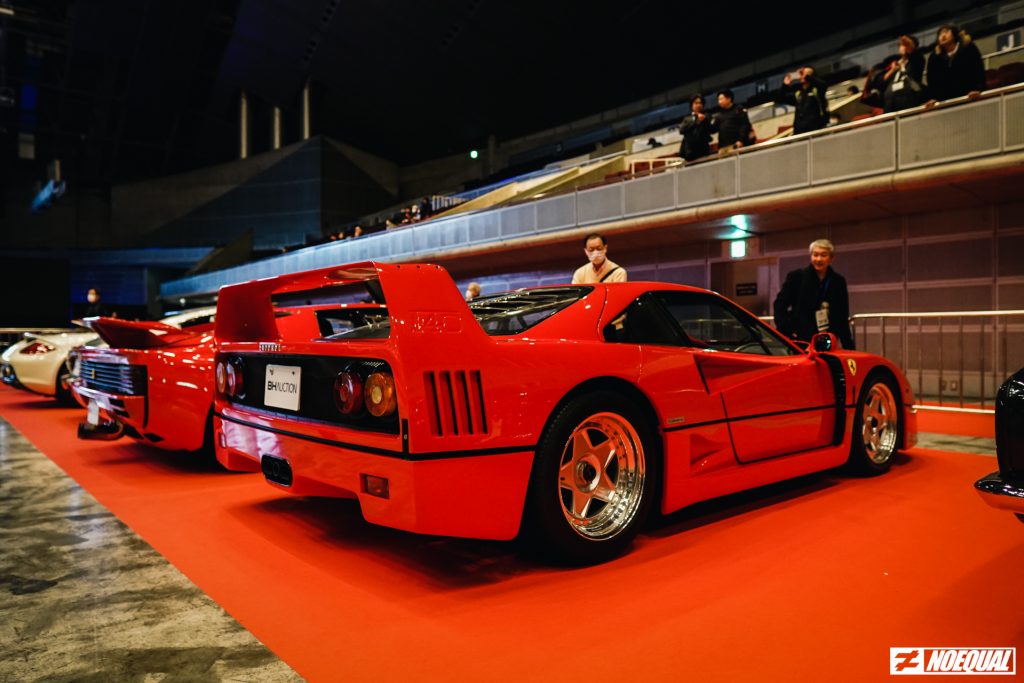 1972 NISSAN FAIRLADY Z 432 BASE VEHICLE FOR RESTORATION
Of the many cars that were present at BH Auction this year, we were most baffled with Lot #17 which what seemed like a badly damaged chassis of a 240Z. Where most auctions would sample the best of the best, this one came in an absolutely unrestored + damaged condition, yet on the side of the bare chassis was a completely restored set of it's parts. Upon further peeking, we found that the 240Z is an original Z432 chassis that was meant to be sold as a restoration project. The S20 engine has been overhauled, and much of the interior parts are still present. However, it sure does need the hands of skilled restorer to get it back in perfect shape. At it's hammer price of ¥7,700,000 (USD 77,000), it's a worthy purchase to a legendary chassis that's rare. Buy this, and restore to your personal taste!
The maddest sale at BH Auction!
During the auction, we spotted a Millennium Jade BNR34 V-Spec II Nür parked right next to the HKS Zero R. Not that we didn't give the car a second look, but it being an R34, we didn't quite expect the car to go down on the hammer at such a crazily high price. Final price? – ¥24,200,000 which is equivalent to USD220,000 or RM904k. For a V-Spec II Nür??? So apparently, this pure stock condition Nür spec BNR34 only has 4,000km on the odometer and belongs to a rare group of the last 1000 units of R34s ever produced. Understanding that the global demand for BNR34s have gone pretty mental in the last 24 months, at the price this unit went for sort of sets the bar for R34 owners everywhere. Reckon this will lift the prices of BNR34s in Malaysia especially, and lucky thing we have two known Nür spec V-Spec II in Malaysia right now!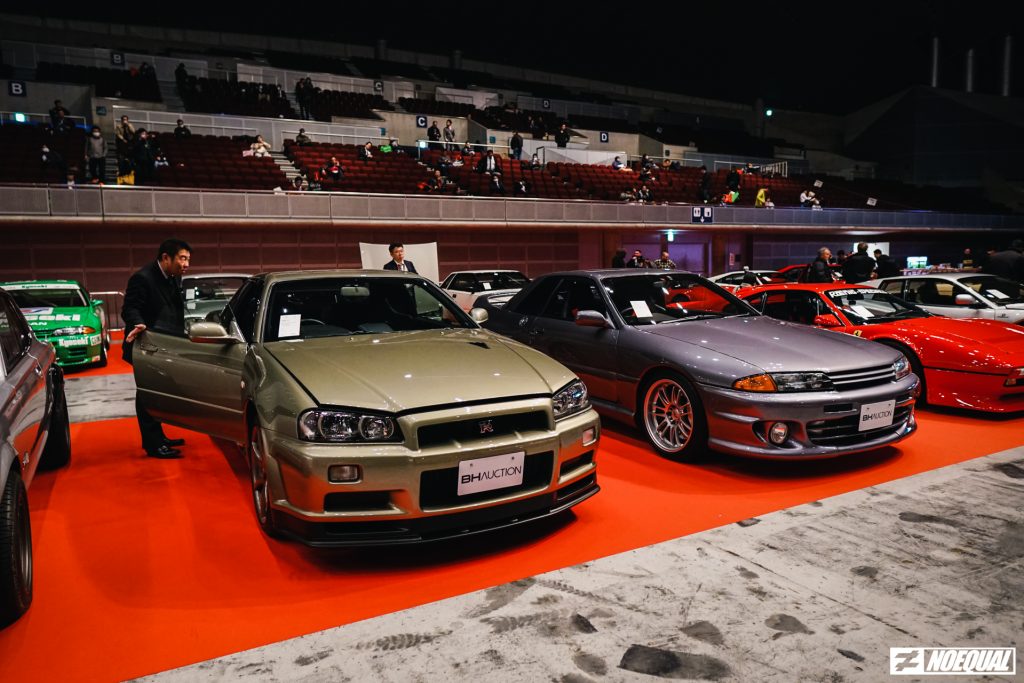 What about everything else?
With 50 lots for auction, and a history of it's own on each of the vehicles, clearly there is a lot of heritage in the core to cover. Though some of the cars we didn't quite understand, like the Willy's Jeep from the war period, and a Daihatsu Midget that looks exactly like a Tuk Tuk from Thailand. But these vehicles are pure collectibles and there are some mad grounds out there that are willing to part away with their money to acquire these vehicles. Of course, these cars are balanced out by race breeds like the 1995 BMW 320ST that apparently won NÜR & SPA 24H back in the 90s; and a Dodge Viper Competition which was used for Formula Drift USA.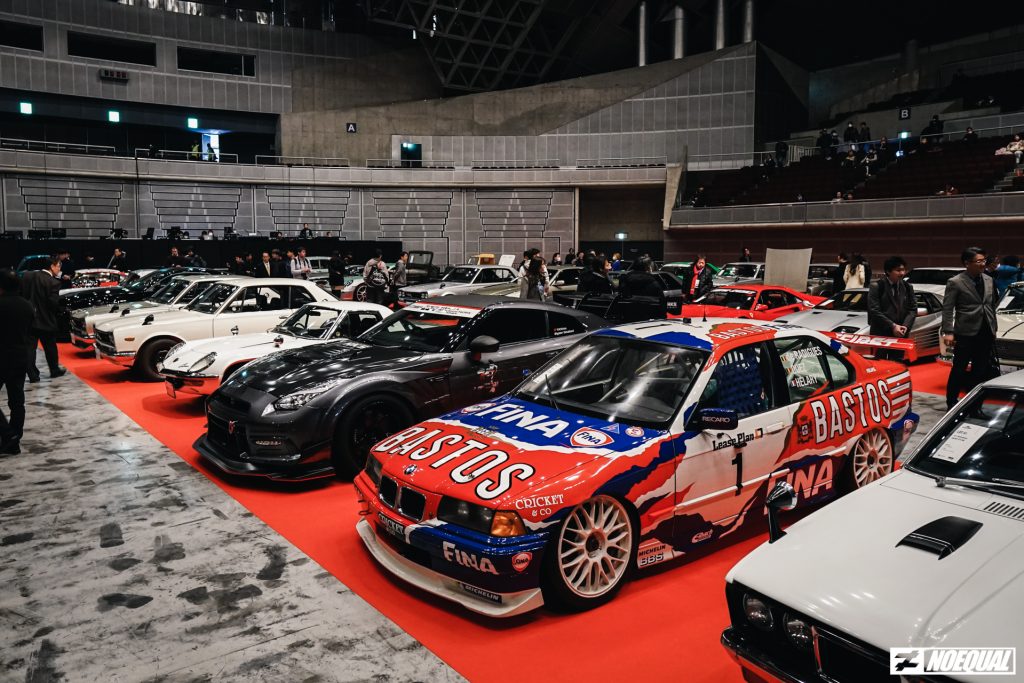 My personal favourite at BH Auction? It definitely had to be the Caparo T1. Over 10 years ago when it was first launched, it was built to be an F1 car for the road. The carbon tub chassis followed a similar construction as an F1 car did, coupled with aerodynamics that could produce over 800kgs of downforce at speed. Yet, it still had lights, signals, and a number plate. Now, no company has gone to lengths like that to legalise a mad project like Caparo Vehicles Technology did. Although, to an inevitable surprise, this British project was a failure because a couple of incidents immediately put the company down-under. In fact, Jason Plato, racing driver and Fifth Gear TV Presenter was badly injured with it in a fire incident during his review. Only 16 were ever made, all probably bought by mentally insane owners.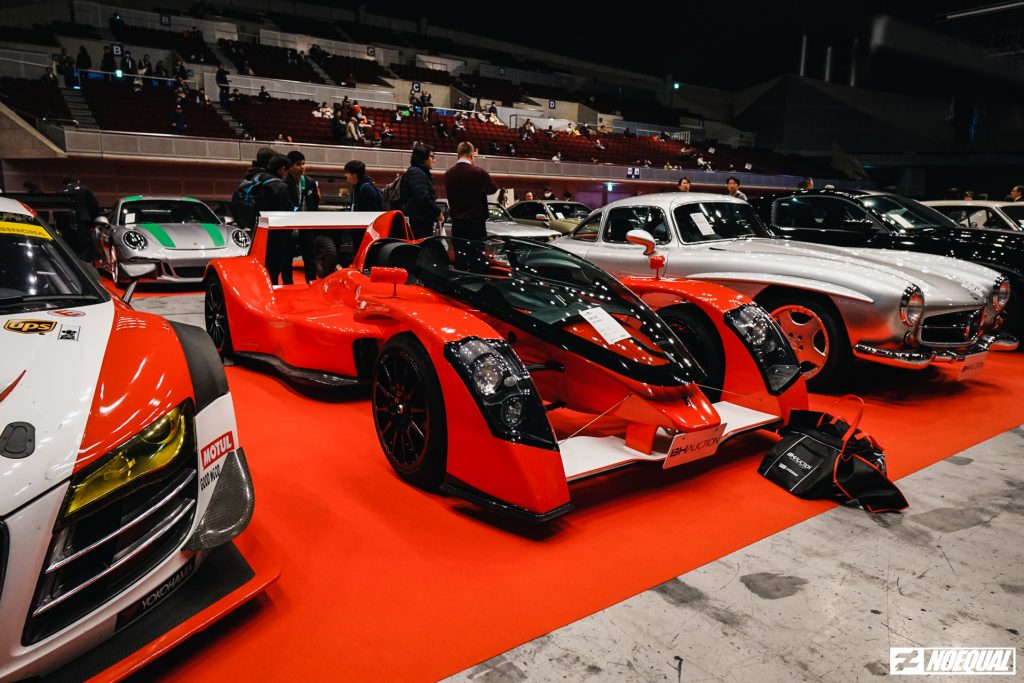 Of course, the array of rare Porsches were not left unattended. Two Carrera GTs and one 911R was present at BH Auction this year. Although these aren't the most sought after auction vehicles, it still made the lot party rather eye-boggling. High-end auctions like these are really great fun, and when you get to go up close and personal with the subjects, it really puts a different experience altogether. In all honesty, I did find the BH Auction to be the biggest highlight of Tokyo Auto Salon 2019. In all the mix of wide bodykits and aftermarket modifications, the auction hall balanced the variety at TAS 2019 into a more classy show. Sadly, only the selected few were able to enjoy this showcase and as I'm sure many are absolutely surprised of the line-up that was seen on display. Apparently though, many of the cars were left unsold which means if you're still interested in some of these lots, you could probably reach out to BH Auction to enquire on it's reserve price!
Check out the results here – BH Auction @ TAS 2019 results