Our streak continues from our recent trip to Tokyo, Japan during TAS 2019 week. As I've mentioned before, TAS gives you a reason to make the flight to Tokyo but the side events and happenings around town during the week is what makes you stay! As car guys, all we care about when we travel is to see more cars and get inspired. Japan being the central hub to all things car culture, it would be a waste of our trip if we didn't drop by at the infamous Daikoku Futo parking area on that Friday night.
What is it you ask? – Well, for those whom are unfamiliar with Daikoku PA, it is basically just a massive parking lot with a rest area along a highway. As basic as that sounds, this place is infamous to hold some of the best car gatherings on a weekly basis, and if you're truly lucky, you'll get to spot some properly rare rides driven by the owners themselves. Although Japan is filled with epic cars, Tokyo itself isn't exactly car friendly. Every space available is so compact and used as efficiently as possible, making it very difficult to have meets and car gatherings. Parking is scarce and ridiculously expensive, the tolls are mind-blowingly pricey and speed limits are to be adhered to the highest order. As a result, car guys have to move the party to the outskirts of Tokyo for some fun!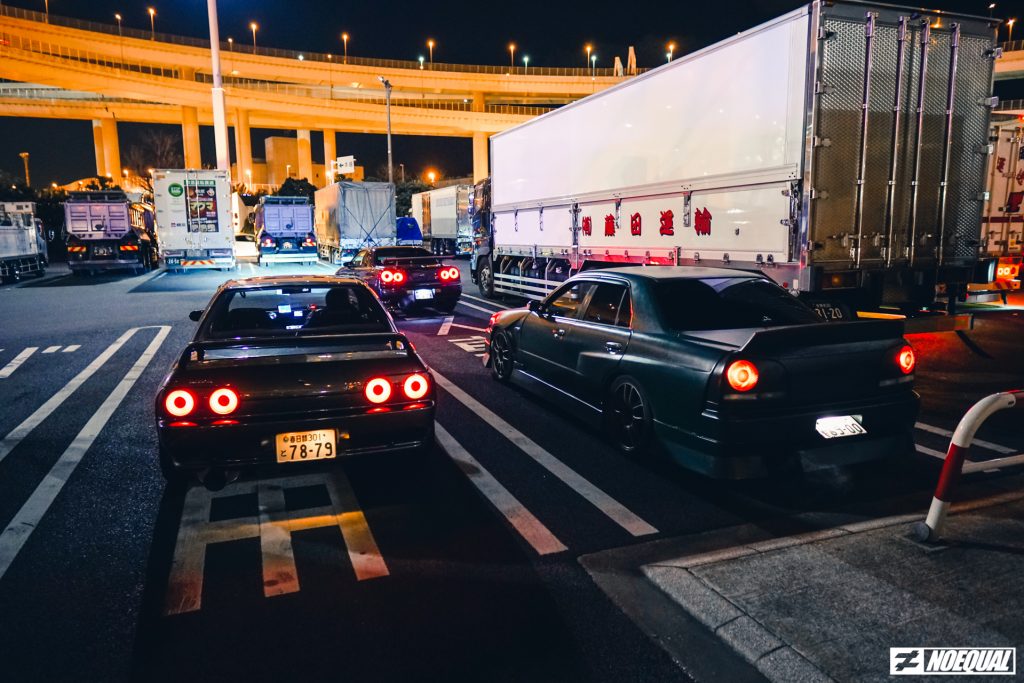 How do you get there?
Daikoku PA is about 40km outside of Tokyo, and it being an R&R stop, it is only accessible via vehicles. Upon my multiple trips prior to Tokyo before, I've always wanted to come here. But sadly, it's just too far out from the city with no possibility of getting there via Japan's awesome train system. So what we did was, we had no choice but to rent a pretty basic vehicle to make that trip. A Toyota Hiace to be exact…
For about ¥17,500 or the equivalent of about RM650 – you could rent a Hiace like we did for 24 hours. YES, it's expensive but if you're travelling with a group of friends that's about a shade under RM100 per person. This is inclusive of your insurance coverage, which will give you a bit of assurance. Additionally of course, you'll need to prepare $$$ for the ETC tolls, parking, and fuel. Give or take, you'll need about RM1000 to cover everything on your rental in Japan. Of course, if you're travelling alone or in a pair, you could always opt for something a lot smaller like a Toyota Yaris which should be a few thousand yen cheaper.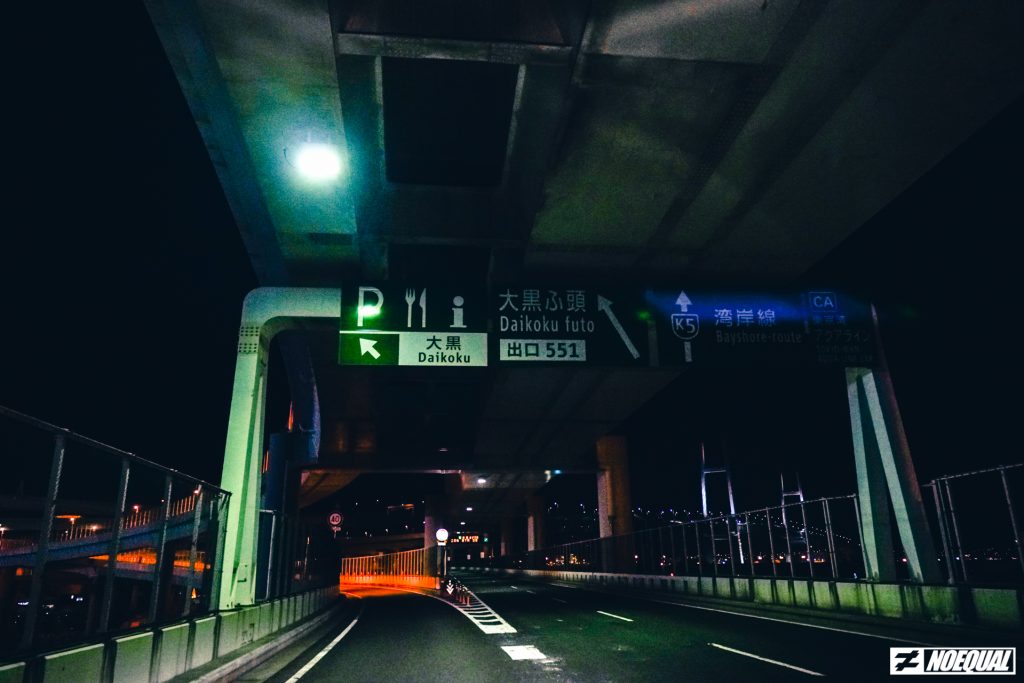 In Japan – your most powerful travelling toll is the Google Maps app. Unlike in Malaysia where we are ever so dependent on Waze, the Japs are always updating Google Maps and you can use it to navigate yourself around town. From Tokyo itself, getting to Daikoku is quite a drive! Not because it's far, but because you can't exactly speed. So just be careful of the speed cameras along the highway, and keep to 60km/h-80km/h most of the time. Along the highway, you will encounter some nice cars and the closer you get to the destination, you'll start to see more cult cars revving it's way to Daikoku PA. And that's when you know you're going in the correct direction…
The best Parking Area in the world? 
We car guys almost always end up having car gatherings at open areas because well, we like to chill whilst enjoying each other's rides. And you can't exactly do that from 100 metres away. Space is always an issue, regardless of wherever you are in the world. But is there a charm with a regular parking lot?
Daikoku Futo has for the longest time been an area that is regarded as home to car gatherings in Tokyo. Going there, you'll almost always never know what you get to see. People come and go, because afterall, it is a rest stop by a highway. It isn't exactly like our LRT Glenmarie car park on weekends, where we'll almost always get to see similar crowds and familiar faces on the streets of KL. Perhaps the charm at Daikoku is different because we get to see more JDMs on the streets.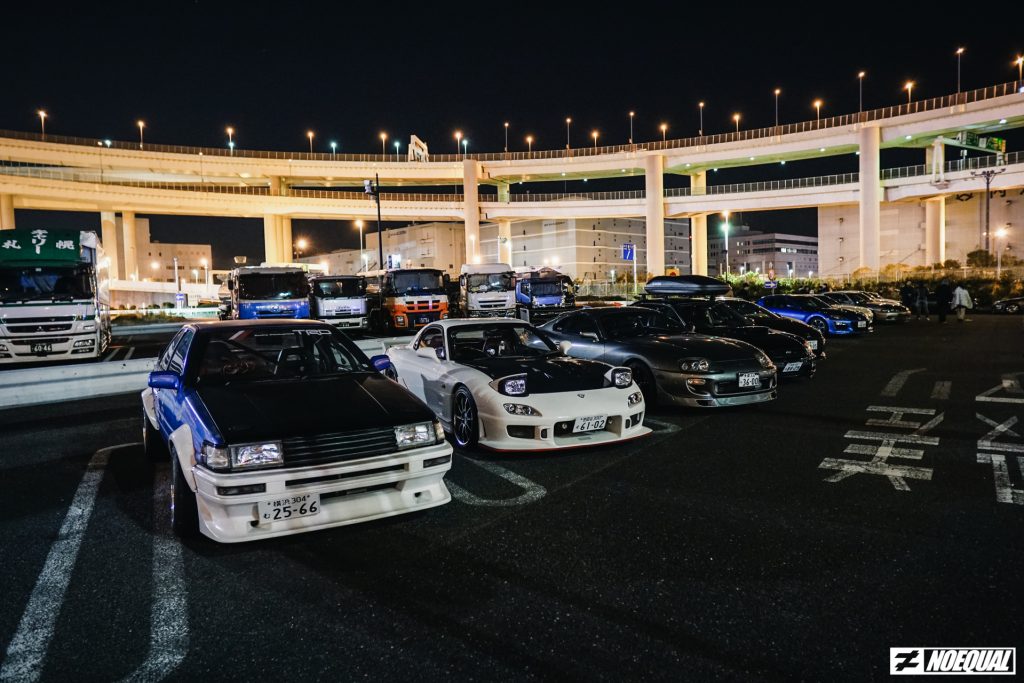 Never have I ever seen a more diversed parking lot ever. In Japan, it seems that car culture is celebrated very differently than we do here. Their appreciation for cars seems to be different because I don't see a segregation of cars, makes, models, and modes at Daikoku. Between seeing modern Japs like Honda Type-Rs and GT86s, to classics like Fairlady Zs and Skyline Hakosukas; and moving off the scales to even American Muscles and Euros. Everyone is just there to enjoy and celebrate the culture as one community. Because the Japanese police is always on high alert and strict, getting the freedom to enjoy car meets like this every weekend puts everyone on the best of behaviour.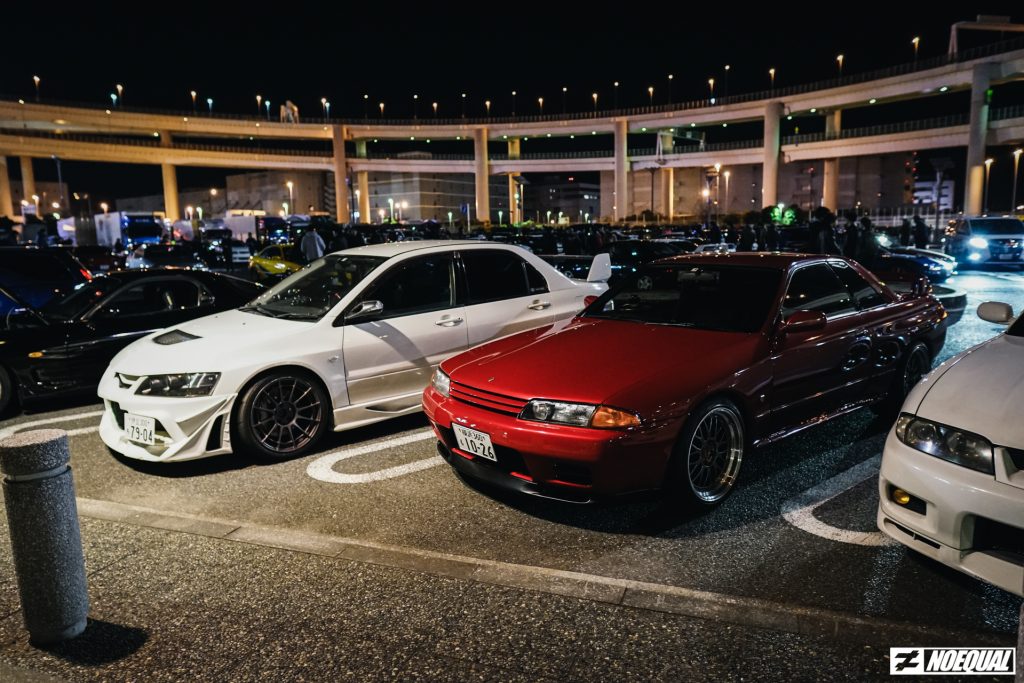 The Hakosuka Skylines!
Everytime I go to Japan, the one car I always love seeing is the Skyline Hakosuka. It is known as the father chassis of all Skyline GT-Rs and it is extremely rare in Malaysia. We have only about 10 units around that are actively driven, but almost always we never get to see it in the light of day. But at Daikoku that night, I got to see 3 at once!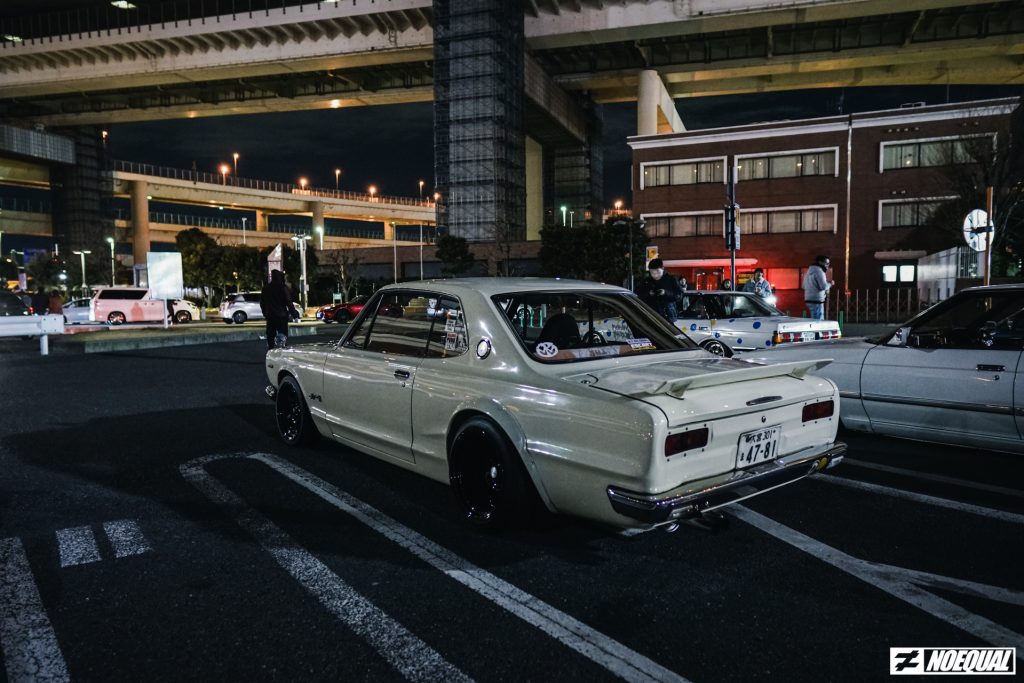 Mugen RR
Here's one for the Honda fans. Only 300 of these Mugen RRs were ever made and every time one pops up on Facebook or on Mudah.my, our local car culture goes bezzerk thinking how its over 3 times the price of a normal Civic FD2R. But apparently in Japan, the Mugen RR almost never comes out. It is extremely rare that when Dino of Speedhunters came to KL, even he himself was surprised that we have about 5 units running about here in Malaysia.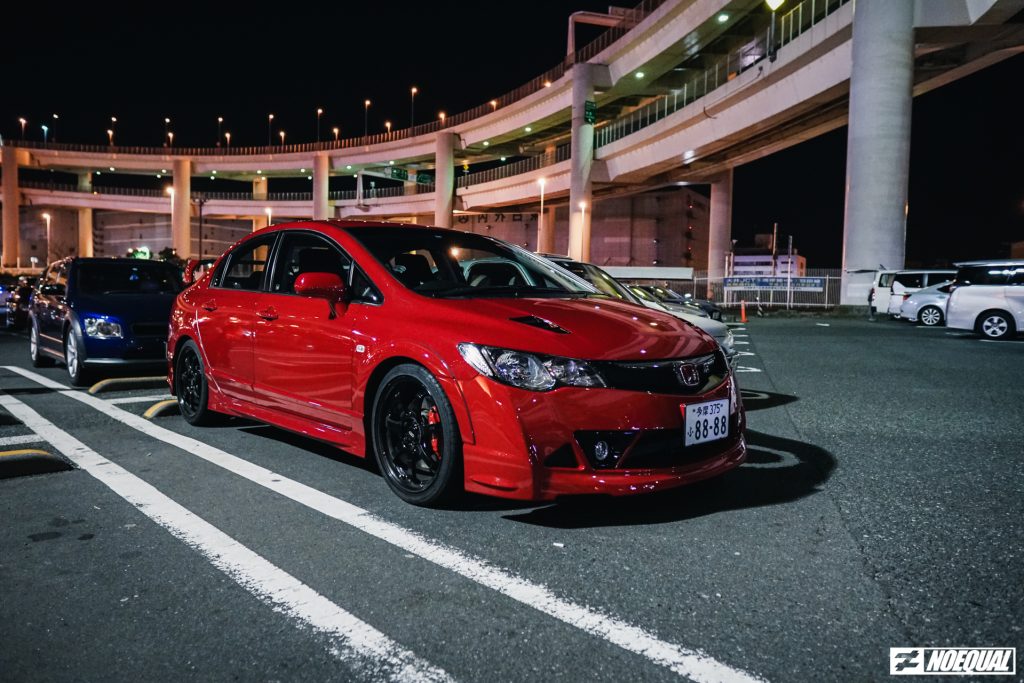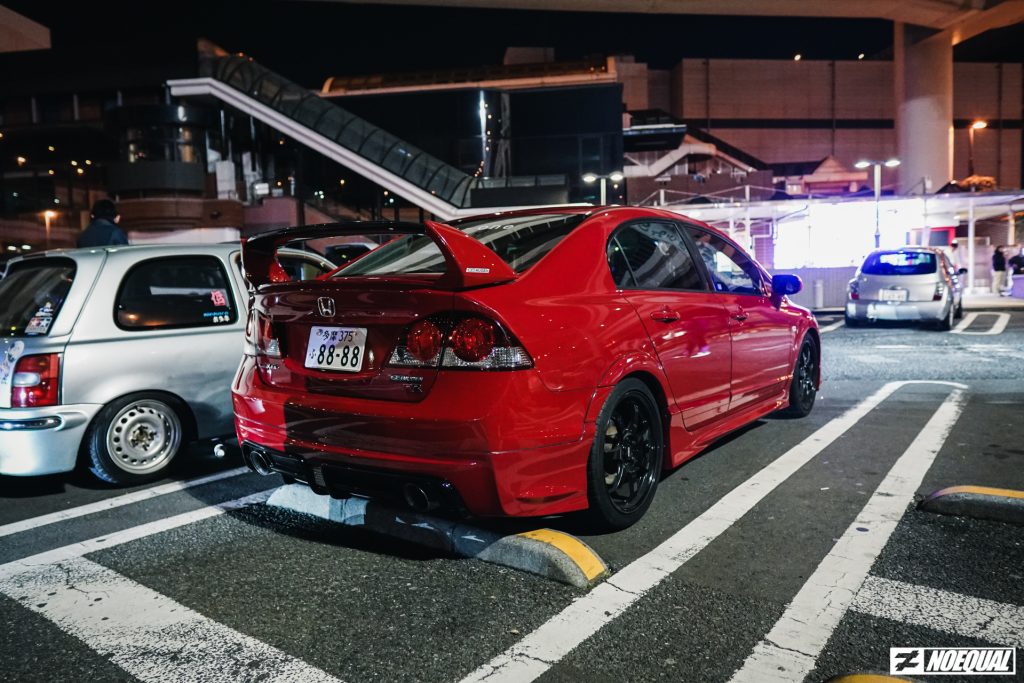 Skyline BNR32 V-Spec II