When we started the NoEqual media platform (some couple of years back now), our ultimate goal had always been to uncover the best that Malaysia has to offer. This isn't just limited to cars, because there is just so much our country has to offer yet so many of us tend to look so far abroad to inspire within. As with all passion projects though, it is limited by our own personal capabilities, and much to our regret, we have to admit that it has been a while since we've done these 'stupid & crazy' trips. Lucky for us, we're the adventurous type and we'd rather be driving hundreds of kilometres away before first light to uncover something special rather than to hike some hilly terrain in the jungle.
If we look at the overall car culture in Malaysia, much of the attention is highly focused on the central and southern region of the peninsular. Although occasionally, the East Coast will always offer an interesting purview with its classic cars and drag culture. But how about the Northern part of Malaysia?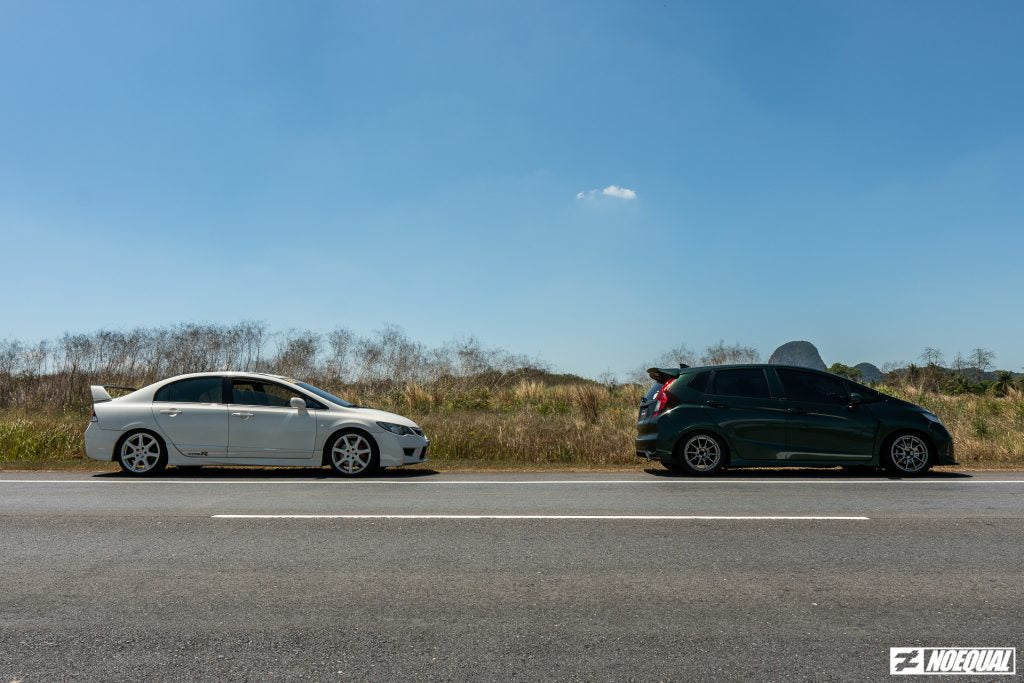 To call it the quieter part, it would be an understatement. But if we've learnt enough from our years of uncovering cars and car culture, we must say that anywhere we go, we've yet to fail in meeting cars and car enthusiasts alike. Thusforth, we took the opportunity in this first quarter of our 2019 to head North to uncover what lies within. This will be a Two Part article where we share our exploration, starting with our little journey to Langkawi for a meet & greet with the local car community in the little tax free haven in this article.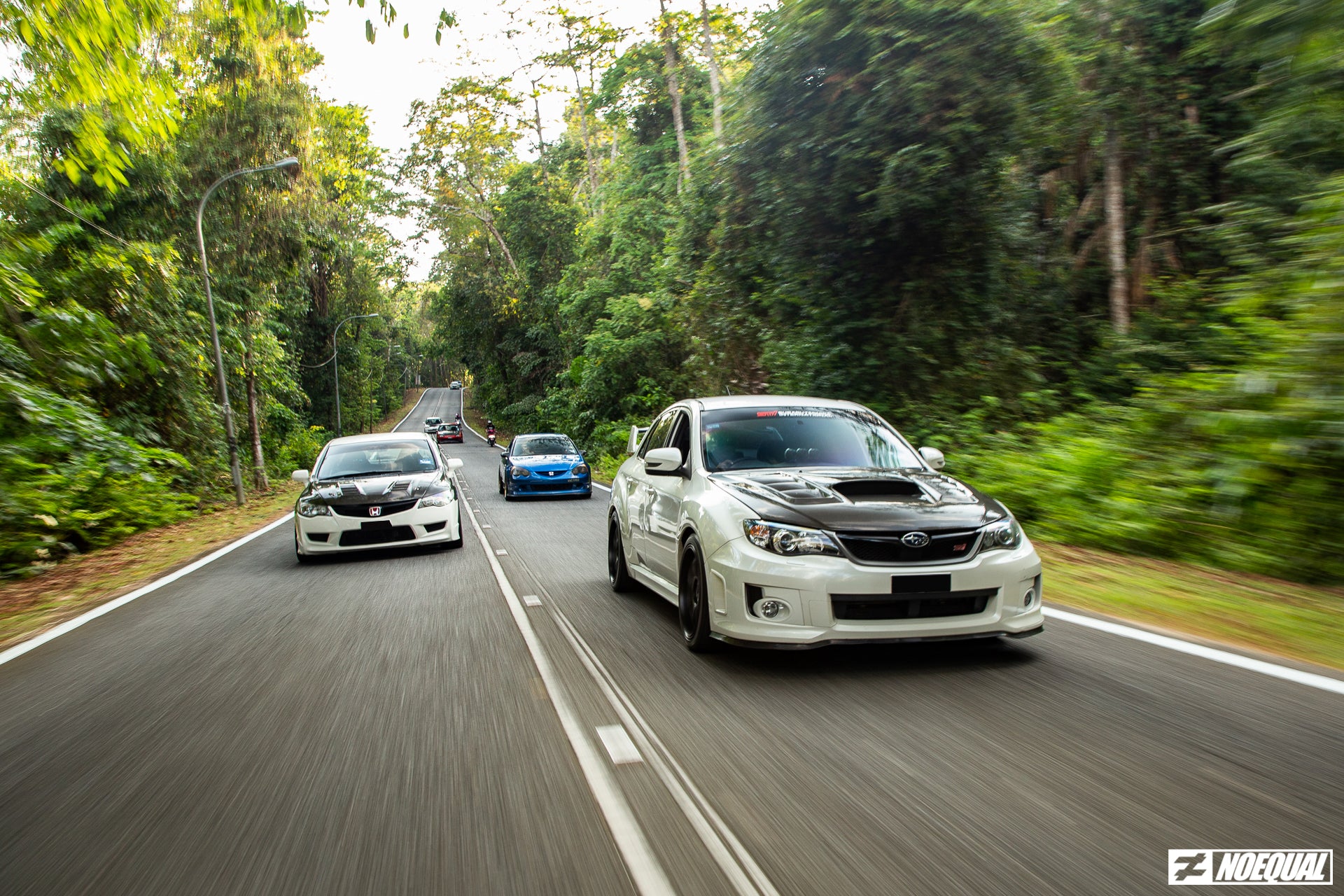 Welcome to Langkawi!
Just so everyone knows, one of our #NoEqualCrews is from Langkawi. And for the longest time actually, we've been meaning to head over to this little beautiful island to check out the local scene, or so we've been told prior. Langkawi is more famously known as this a Tax Free Haven, where Malaysians splurge themselves on cheap chocolates and beautiful sandy beaches for a domestic holiday trip. At the same time of course, it being tax free means imported cars do enjoy a significant tax discount, hence much of Langkawi is filled with interesting cars that almost always, never see the light of day.
If you've been following our Instagram stories, then you'd have seen our 'behind the scenes' on the journey. We literally packed our bags, jumped into our cars, and drove to the edge of Malaysia (which is Kuala Perlis) to catch a ferry into Langkawi. What we love about Malaysia is that, there is no such place too far within the peninsula. If you compare to other countries where you could be travelling for days on an interstate crossing, yet Kuala Perlis is only a 5 hour drive away from Kuala Lumpur. From the jetty, it's a 1 hour + ferry ride into Langkawi for just RM18.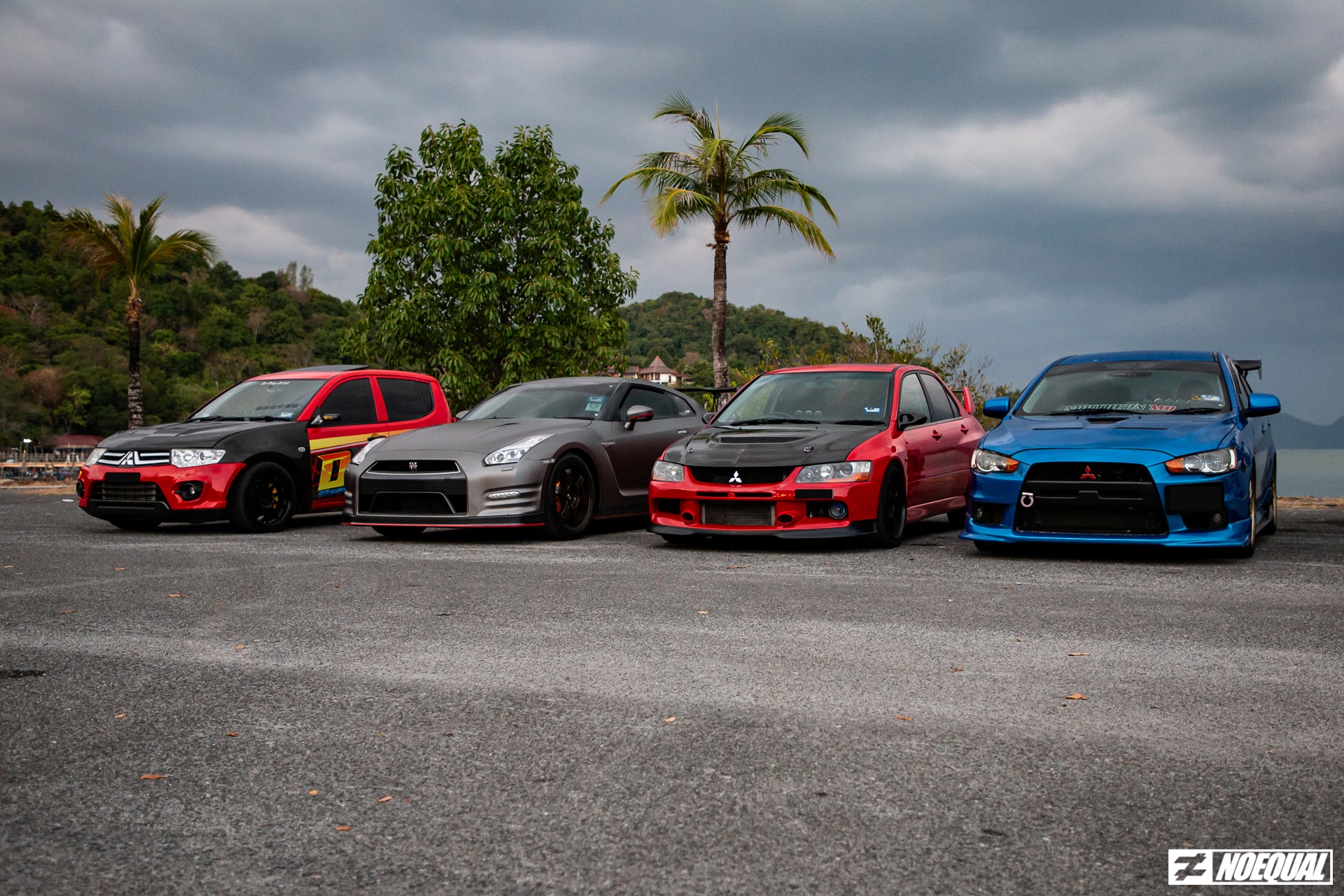 Our arrival must be said, is a little unexpected. Because the local car guys were set to hold a gathering specially to greet us that late afternoon. This was definitely going to be one of those rambo shoots where we just arrive and shoot without any prior planning due to the limited time. But lucky for us… Langkawi is a beautiful place for snaps and shoots!
This route we took is a ribbon of tarmac heading up towards The Datai Resort Langkawi. Though it is a public road, it is treated almost like a private road as it leads only there. A total length of about 20+ KM, with more than enough bends and tight turns, matched with the stretches to keep the revs up all the through the gears. There is a lot of love, and it got us wishing that we have more routes like this in Semenanjung too! Should we do a drive to Langkawi?
Filming the EVO & Impreza
On the second day, we filmed a quadrant of JDM cult cars on the island. Though much against popular beliefs that these two cult cars aren't always, usually friends. Well, of course that's not true in the real scene. It's a lovely sight to see the Evos and Imprezas driving hard on the Langkawi Touge route that we discovered a day before.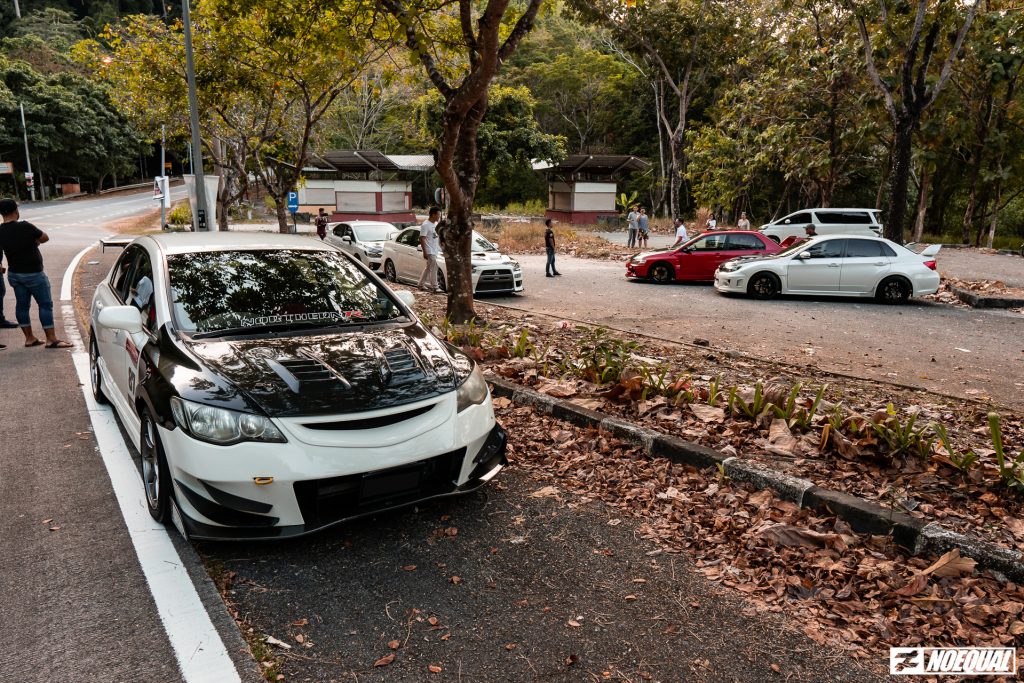 Check out the video here!
Finding the NSX-R NA1
Only just recently, we got wind of a new NSX-R NA1 that just arrived in Malaysia. In the last couple of years, we've seen quite a hike in the number of JDM classics that were imported in directly from Japan, and just so happen that most of them came in the form of NSXs. If we're not wrong, in the last 12 months, we've seen the arrival of 3 other NSX-R NA1, making this one the 4th new arrival.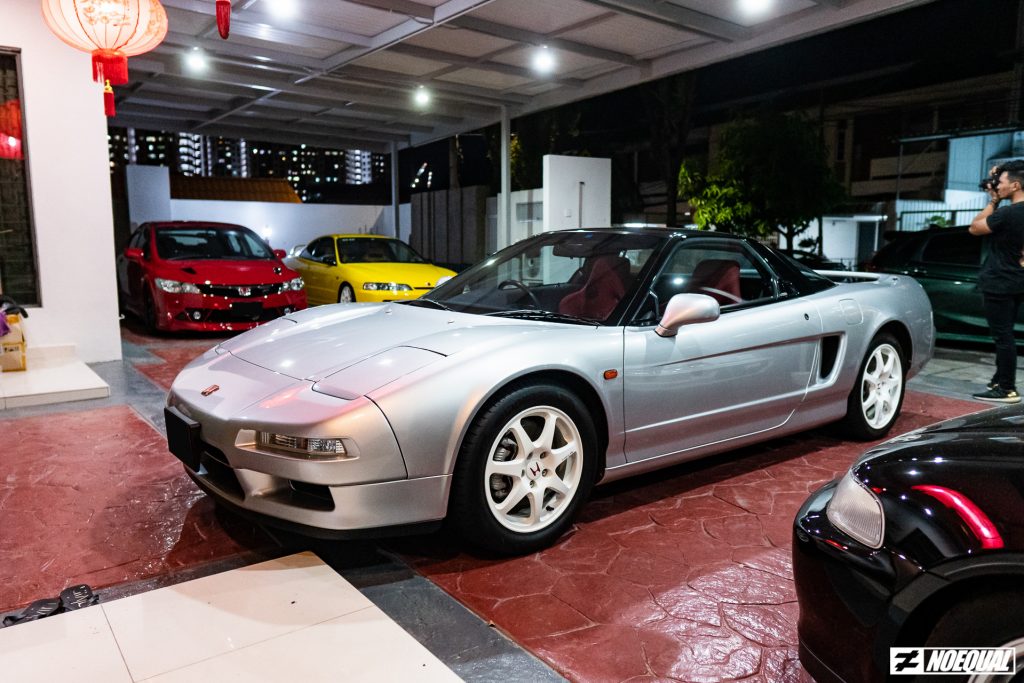 New Sports Car Experimental – or easily translated as NSX is one of the all time greats in the JDM royal line-up. Just before the switch of classic import rules in Malaysia turned from 25 years to 35 years, many were capitalising on the window to bring these JDMs in. You'd be surprised by the number of enthusiasts we have here in Malaysia, just that due to the age of these cars, they're only imported in by those who have cash ready, and are true enthusiasts who wants to keep these cars. No such thing as hire purchase! And while a standard NSX NA1 would set you back anywhere between RM150-RM300k, getting an NA1 Type R would at least double that figure to more than RM500k landed.
Where the Type R story begins. Yes, the NSX was the first Honda to be crowned with the "Type R" name plaque. The NA1R was launched in 1992 and only 483 units were produced, and it baked a recipe that set the path for all future greats that Honda would ever produce in the next 2 decades. While still packing the same 3.0-litre V6 normally aspirated engine, it was designed to be a more track focused model bearing that moniker. Thus, it is 120kg lighter than the standard NSX, and stiffer all round thanks to a revised suspension setting coupled with various suspension upgrades in the form of sway bars, bushings, and dampers. Engine remains relatively untouched, however Honda retuned its transmission to have shorter ratios and final drive, tuning to the more eager characteristics of the NSX-R's purpose.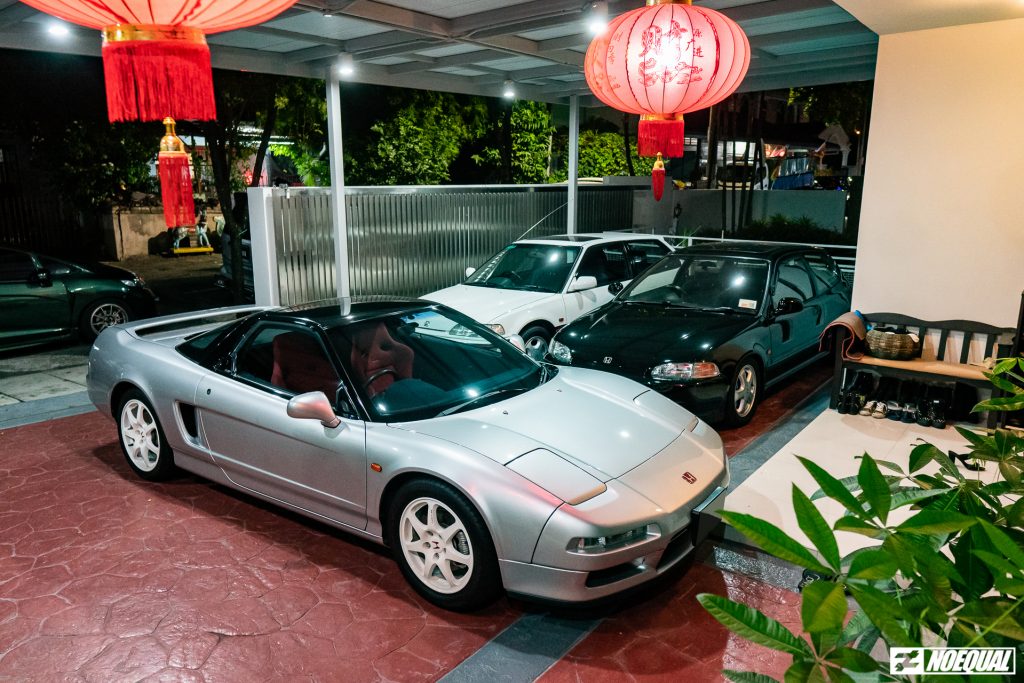 This very NSX-R NA1 also just so happens to be returning to a new home in Penang, where it sleeps next to other Honda greats too! The owner, Mr. Lee is one of the coolest and most enthusiastic car owners we've ever met. His collection of cars come from a life long dream of his to own his favourite JDMs ever, and it must be said, it is almost complete. As the gates opened, we were welcomed by the NSX-R that took centre stage. But next to it were other truly beautiful and rare Hondas that are kept to its pristine. To the right, the Civic EF9 and EG6 SI-R that established his love of VTEC. And to the left, are modern classics in the form of a Phoenix Yellow Integra DC2 Type R from year 2000 and a Mugen RR. All original of course!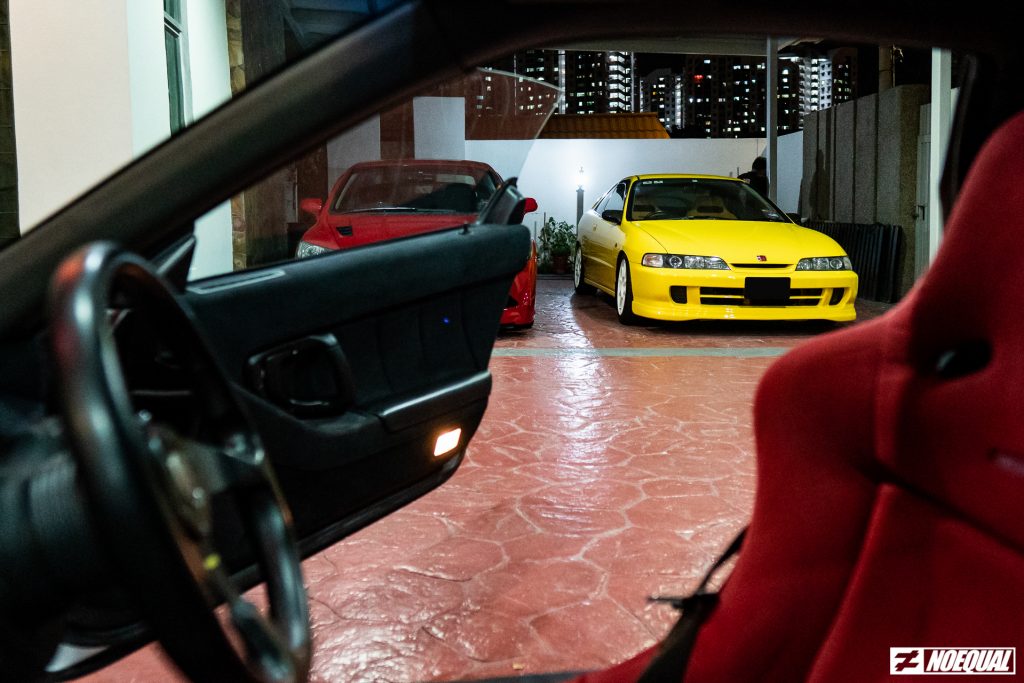 The Phoenix Yellow DC2 R got our attention most of all. The owner, Mr. Lee has had quite an interesting car history in the last few years. He's gone on a little bit of a buying spree, trying to find the best possible example of these JDMs to bring home. Allegedly, this car is the only original DC2 Type RX in the original colour currently in Malaysia.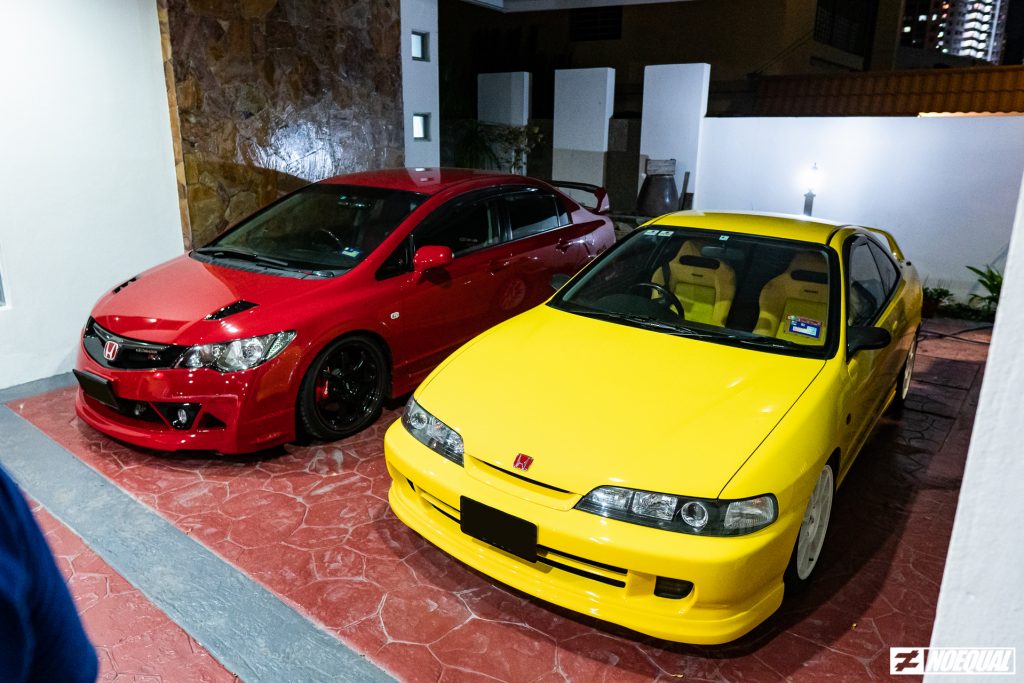 Missing from his garage that fateful night, were his EK9 Type R, an original Evo III, and an Evo 6.5 Tommi Makinen edition, that as you can imagine, parked at a different location as his collection had grown significantly in the last few months. We have plans to return here, and do a proper shoot and coverage of Mr. Lee's garage. Just awaiting for a few more JDMs to arrive from Japan till we return again. So stay tuned for that!
Meet the JDM Ageing Chamber!
If we're honest, this is actually the main reason that triggered our travel plans to the North. We love taking trips like this, and even with the slightest info that we get to entangle ourselves with something special gives us more than an enough reason to take us travelling to boundaries unknown in the wee hours of the night. Just that we thought we'd make use of our time in between to discover a little bit more of the cars and scene in the North.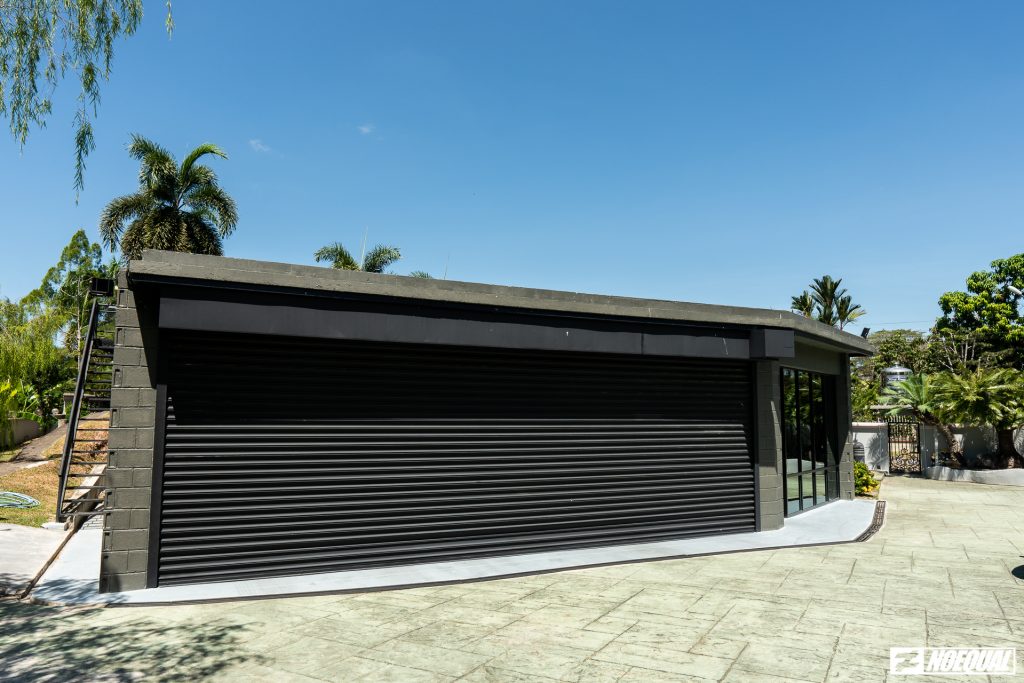 What lies behind the shuttered doors? – for a start, they're all JDMs. You'd be surprised that in this little town in Kedah, where they still serve Nasi Lemak for RM1 and absolutely delicious Roti Canai for just 80cents resided a garage that stores some of cleanest, rarest, and coolest JDM beauties under its covered roof. Surely by now you guys know of all the 6 cars that resides behind this door and our arrival at the doorstep of this garage had to be one of the most tantalising moments we've had in our career so far.
Travelling 500KM away from home, to be greeted with THE only RX7 Spirt R in Malaysia has to be one of the best things we could experience locally. And right behind it were 5 other absolutely special cars that got us drooling. Here's the list – Skyline BNR34 GT-R V-Spec II Nür, Skyline BNR32 GTR, NSX Type-S, DC2 Type R, and an Evo 8 MR.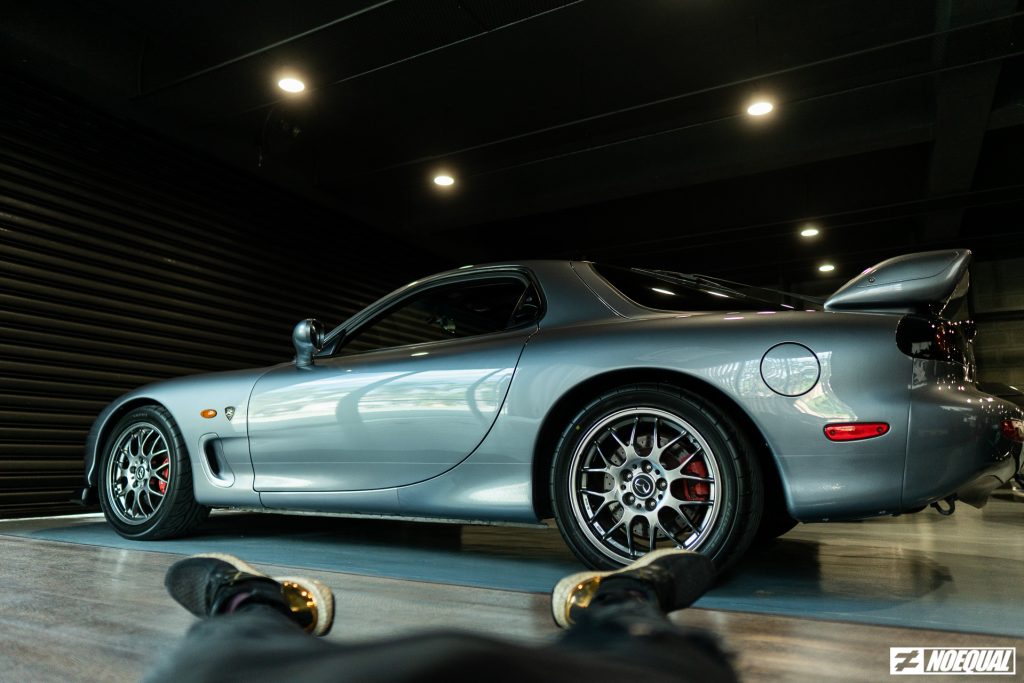 We'd tell you that this was the end of it, but it isn't quite the story. We were give the chance to spend two days with these cars, with all the keys in our hands to explore the roads and surrounding area at any time and moment we want. A true story to tell, and uncovering this has been one of the best projects we've done so far. This deserves an article of its own, so stay tuned to our next article – the JDM Ageing Chamber!
#NoEqual #EqualledByNone #NENortherTour