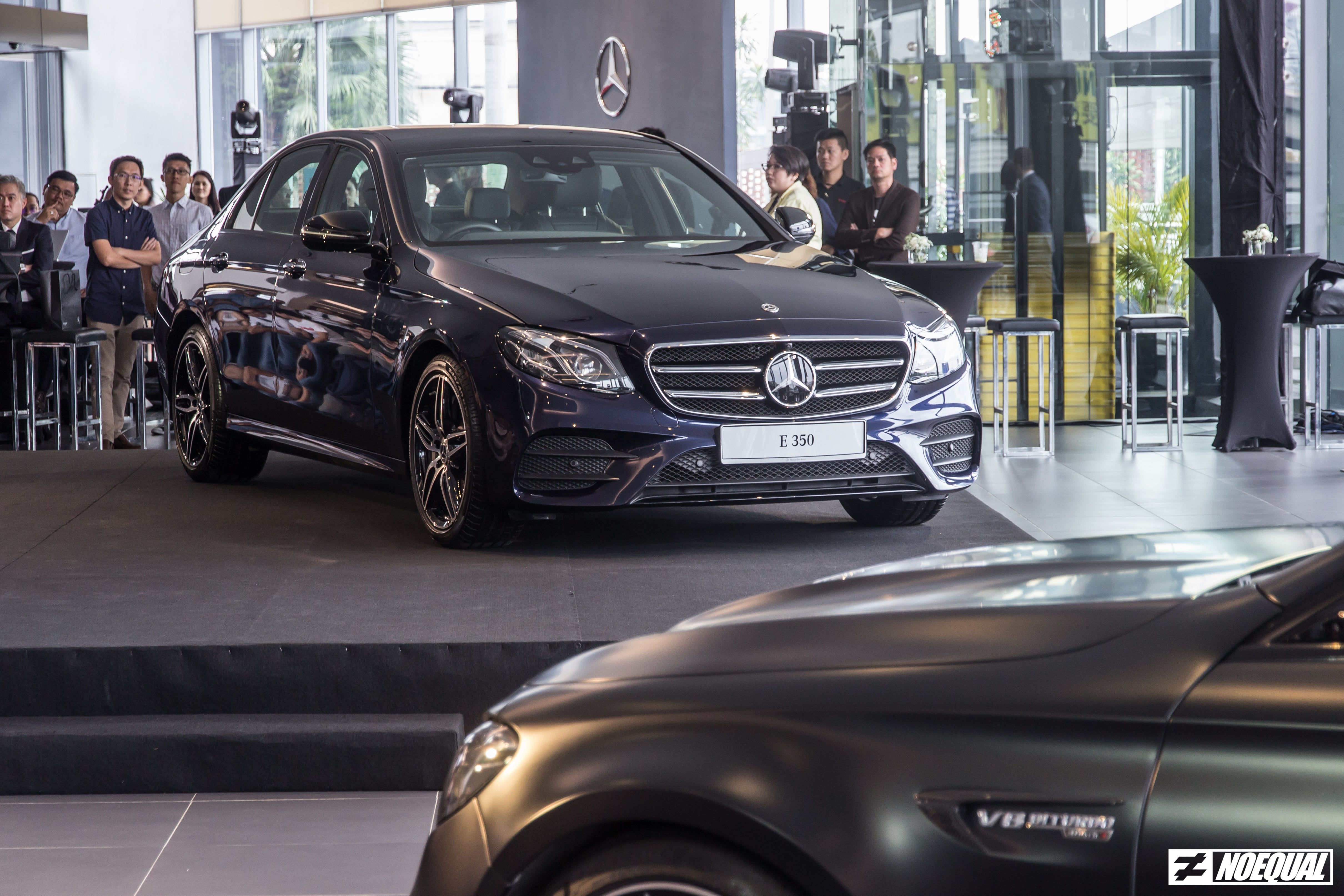 Mercedes Benz Malaysia (MBM) unveiled today – their latest family member in the long list of models & variants that the brand carries here locally in Malaysia. The Mercedes-Benz E-Class range showcases a proud heritage in the premium luxury vehicles segment carrying the modern luxury hallmark and exclusivity with its suite of luxurious features and stylish highlights with distinctive emotive design and high-grade interior. With the launch of the Mercedes-Benz E 350 AMG Line, it expands the range with a luxury performance variant with the new turbocharged 2.0-litre four-cylinder engine under the hood.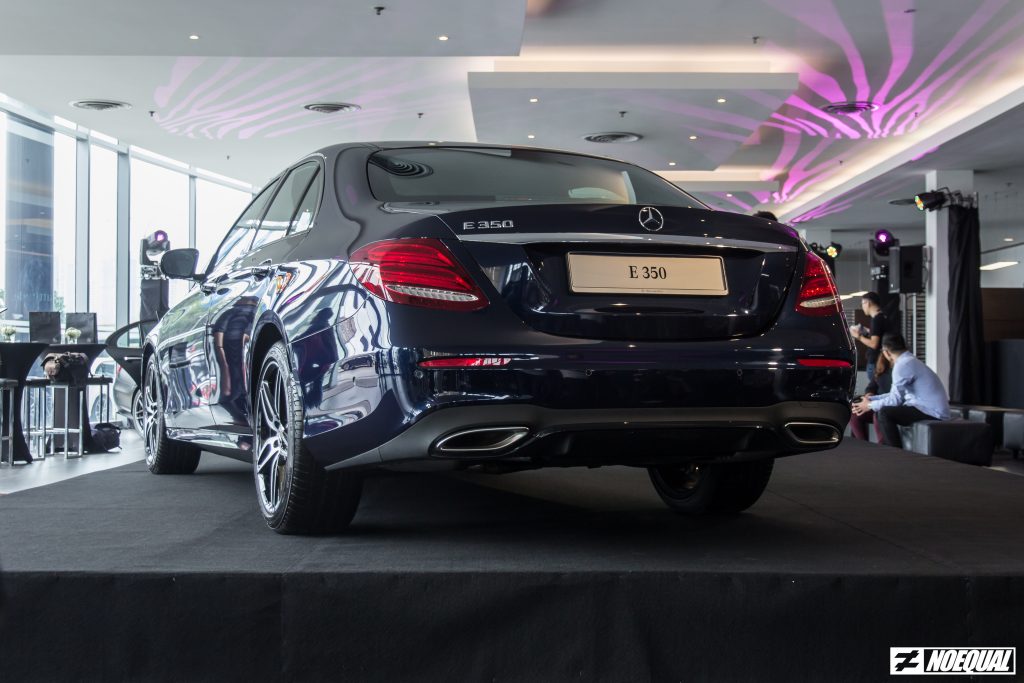 Introducing the new E-Class range, Mark Raine, Vice President, Sales and Marketing of MBM said, "As the vehicle of choice in the premium executive limousine segment, we are proud to introduce the all-new Mercedes-Benz E 350 AMG Line to now lead the E-Class range". The new powertrain comes in the form of Merc's latest M264 2.0-litre twin-scroll turbocharged engine with EQ boost that will power the new E-class throughout the whole range.
E200 – 197HP | 320NM | RM329,888
E300 – 258HP | 370NM | RM379,888
E350 – 299HP | 400NM | RM399,888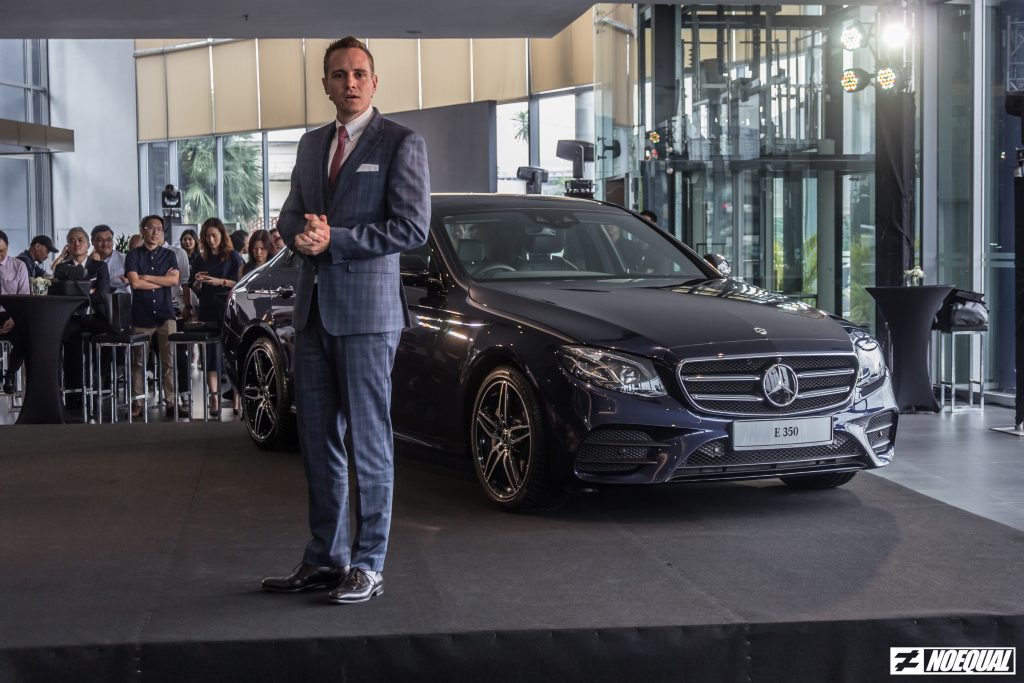 The new range of locally-assembled Mercedes E-Class takes a step further in the evolution of safety, comfort, and performance while upholding the standard of design and luxury. With the latest E350 AMG Line, and the reiteration of the existing models in the form of the E300 Exclusive and E200 Sportstyle, MBM targets to give customers a best-in-class experience of luxury and performance. "The E-class, is a class of its own. It carries the modern luxury hallmark and exclusivity that is only made possible through Mercedes-Benz craftsmanship. Riding into its latest generation of its long and successful heritage, the new E-Class continues to deliver stylish highlights with its distinct, emotive design and an impeccable interior with high value perception" said President and CEO of MBM, Dr. Claus Weidner.
The new range of E-Class is now available for viewing at all Mercedes-Benz dealerships nationwide. For more info, visit – www. Mercedes-Benz.com.my/passengercars