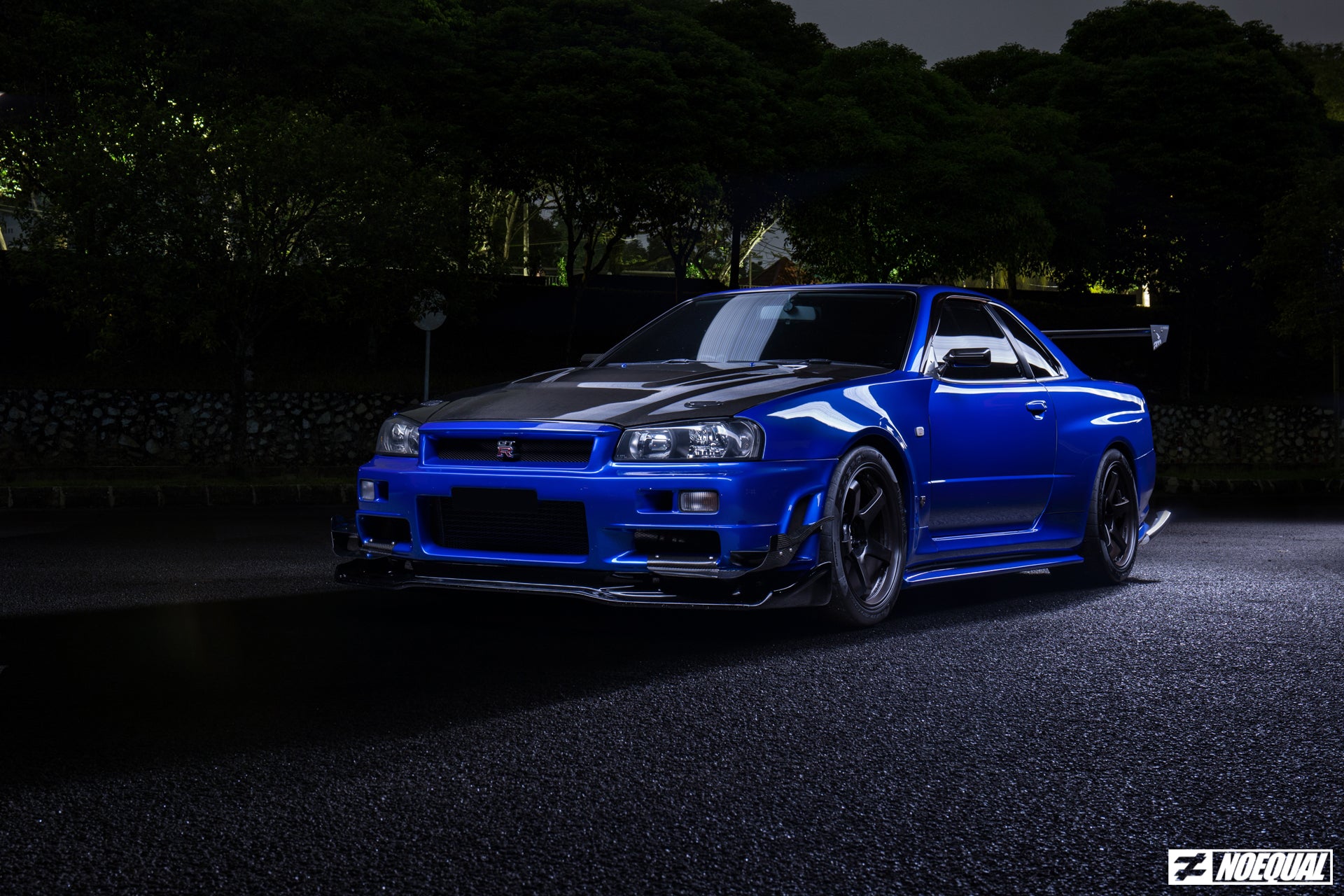 Today – the world welcomes 4th March in the calendar, and car guys all over the world sees the two numbers, 3-4 together will only bring to light a haloed name in the form of the Skyline R34. And what better way to celebrate this day by sharing our love to this Godzilla by sharing with our readers what could possibly be… the Ultimate Super Street R34 GTR in Malaysia!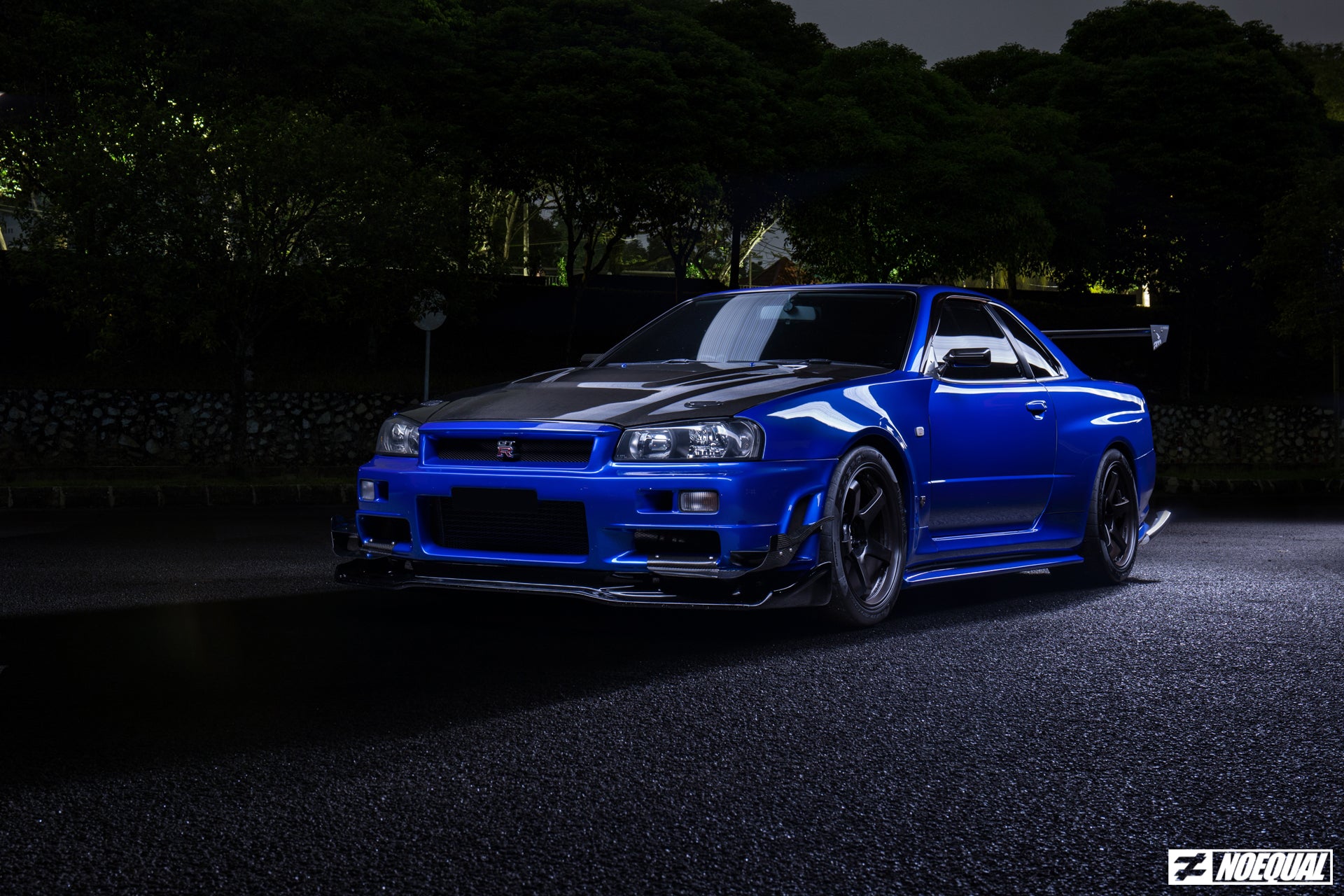 The car started its life as the final batch (2002) V-Spec II BNR34 before Nissan finally stopped the production of the R34. Although not to be confused, as the final form of the R34, the Z-Tune was actually produced in 2003. There were roughly 1800 units of V-Spec II produced in which a number of those were used as the base for the M-Spec, V-Spec II N1, V-Spec II Nür, M-Spec Nür and the ultimate one of them all, the Nismo Z-Tune.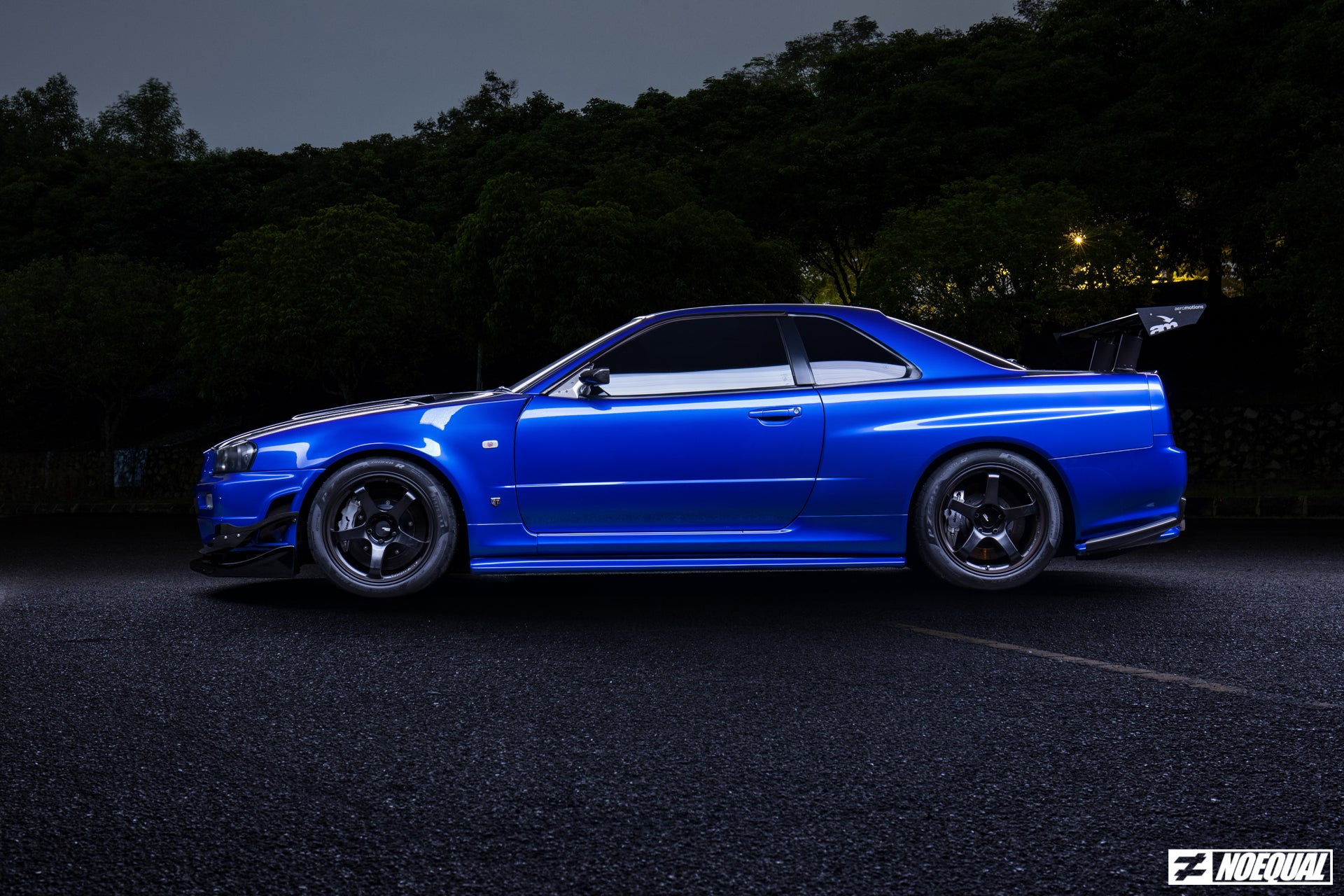 To us (and many car guys we believe) the R34 has always been and will always be a car crowd favourite due to its design cues that elevates the perfect balance between sharp, edgy, smooth and rounded shapes which appeals to our eyes from every angle. You don't really need those fancy bodykits to make it look good, as a simple aftermarket wheel setup and a little drop on ride height makes the 34 a brilliant street monster already. This car however, is far from stock and the owner has no intention to make it look like a sleeper either. Exterior wise, you can't miss the protruding Auto Select front lip and canards and the vortex generator diffuser, and not to be missed either, the CF Top Secret front hood, CF Do Luck trunk with integrated duck tail and the barely useable but eye pleasing CF Craft Square side mirrors!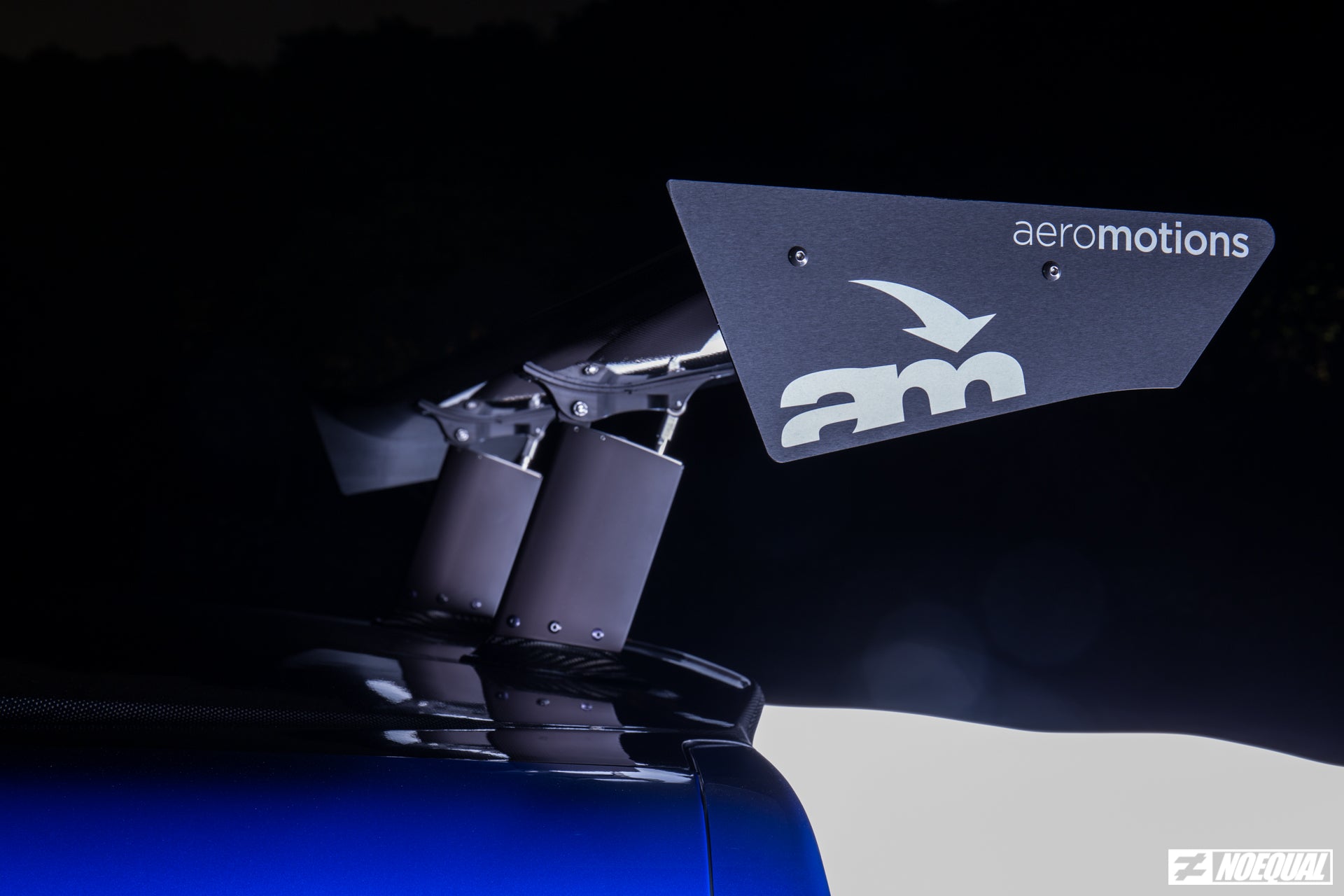 From the get go, you can't miss the most out-of-ordinary wing you can spot on any R34 GTR ever. While the stock BNR34 spoiler is already a good looking part, it certainly wouldn't fit the purpose of this car. This car was made to attack corners, hence aerodynamics are a crucial element to generate maximum downforce on the attack. The typical fixed GT-wing wouldn't cut it either because you have to find the balance between downforce and drag that will be generated from the wing itself and adjust it manually. With this Aeromotion S1 Dynamic Wing, the driver is able to get as much downforce as he needs during cornering while minimising the drag in straight line. Based on the manufacturer's claim, this wing can potentially help drivers to shave 2 seconds of a two-minute lap, through its aero optimisation.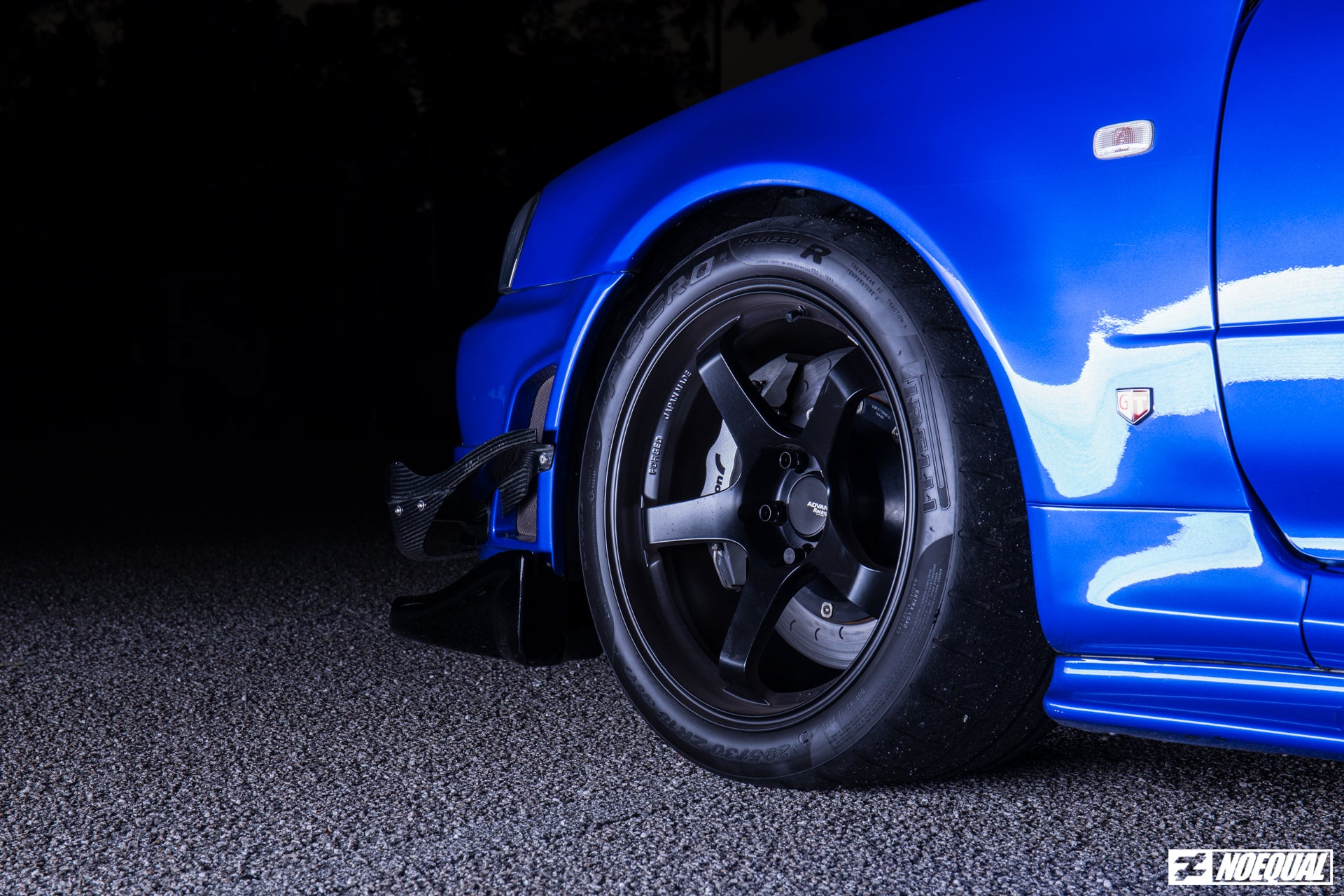 Those meaty tire set up you see are a set of Pirelli Trofeo R in 295/30 wrapped around the Advan Racing GT wheels measuring 18×10.5 +15 on all 4 corners. Maximising performance in the handling department, this setup also comes packed with a huge set of Alcon Advantage Extreme which oddly enough, barely clears the wheels. On all four corners, the time attack industry grade MCA Race Red Series Adjustable suspensions are installed to optimise the car's handling further, keeping it planted on both track and street surface.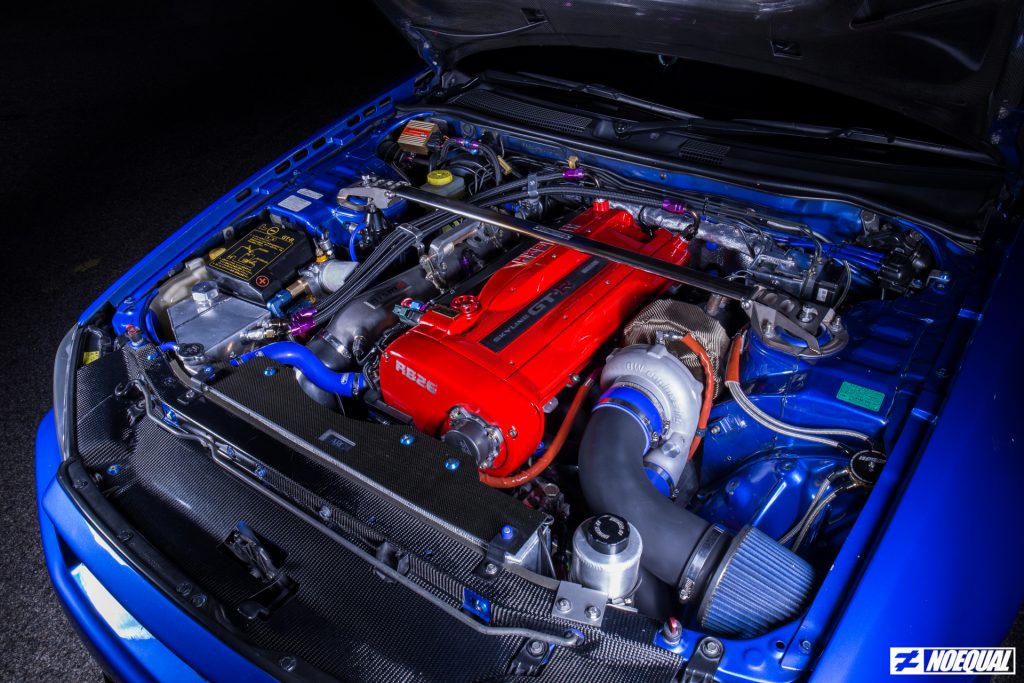 To attune to the car's crazy build list, an RB powered car would be incomplete without accessing its maximum potential. Moving from the RB26's twin-turbo setup, the owner has swapped over into a single turbo setup courtesy of a bigger Garrett AR70 turbo. This very car also houses a fully built HKS Step 2 RB28 kit matched with an N1 Block which is good for 600ps at the wheels. Doesn't sound like much on an RB? Sure (for you power crazed readers!) but the kit is designed for optimal balance of performance, perfect for what the car was built for.
This car has been more than two years in the making, and the owner has been itching to hit the streets and track on the complete car. Though in Malaysia, we are lucky enough to see various R34s in all forms, be it GTT, GT-Four, and of course, GTRs. But from our experience, there are only a handful on the roads that we've seen that packs a fully complete bill of mods. We should be seeing more appearances of this car on Sepang soon, as the owner targets to set a proper time around SIC. We think as of right now, this is definitely the most perfect street build R34 there is in Malaysia. And this also puts a perfect end to our 3/4 celebration! Happy R34 day everyone!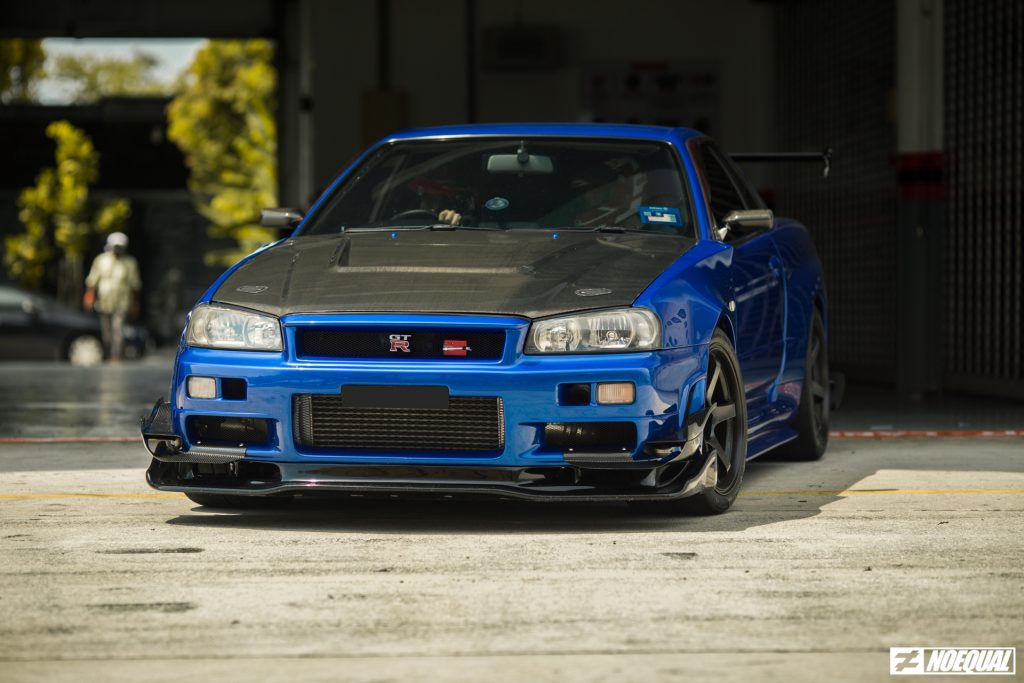 Spec List
Exterior
+ Auto Select front lip and canards
+ CF Top Secret vented hood
+ Aeromotion S1 Dynamic Wing
+ CF Do Luck trunk and duck tail
+ Vortex generator diffuser
+ CF Craft Square side mirror
+ Original Nismo sideskirt
+ Original Z-tune fender
Handling
+ Advan Racing GT 18×10.5 +15 on all 4 corners
+ Pirelli Trofeo R 295/30/18
+ Alcon Advantage Extreme BBK 6-pot / 4-pot
+ MCA Race Red Series Adjustable suspension
Engine
+ 2.8 stroked RB26 with HKS Step 2
+ HKS V-Cam Pro – Improved valve timing / improved acceleration out of corner / reduce necessity for excessive gear changes / better overtaking on streets
+ N1 Block – stronger block
+ NAPREC High Response Kit – helps in improving engine response
+ Single Turbo – Garret AR70 w/ custom turbine
+ Nismo Intake
+ Arc Radiator
+ Arc Intercooler
+ OS Giken clutch