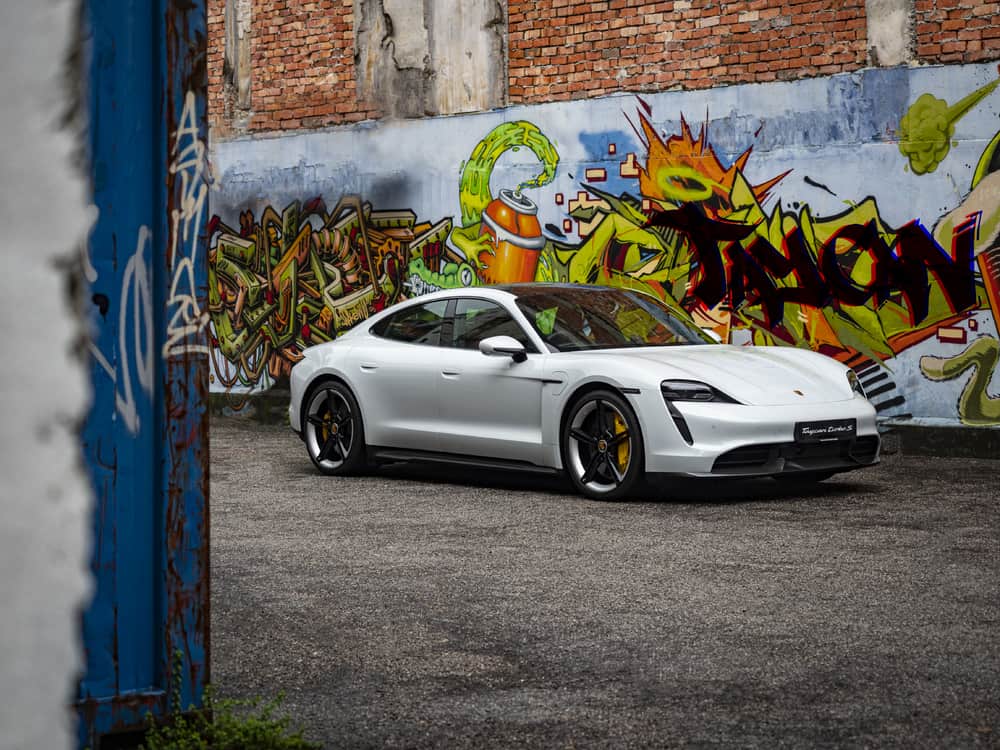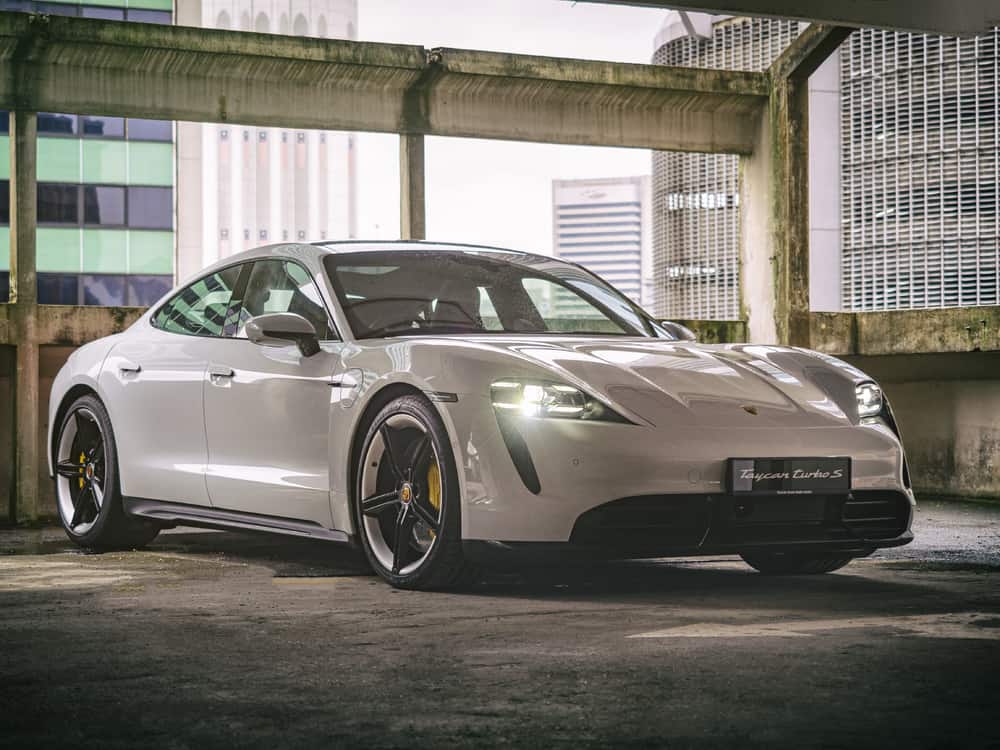 Sime Darby Auto Performance (SDAP) enters a new era of electromobility with the launch of the new Porsche Taycan, its first fully electric sports car. 3 variant of Taycan models will be available in Malaysia, the flagship Taycan Turbo S, Taycan Turbo and Taycan 4S, with retail prices starting from RM 1,195,000.00, RM 999,000.00 and RM 725,000.00 respectively. Taycan owners also get to enjoy  4 year maintenance and warranty program with the an 8 year warranty coverage for the battery.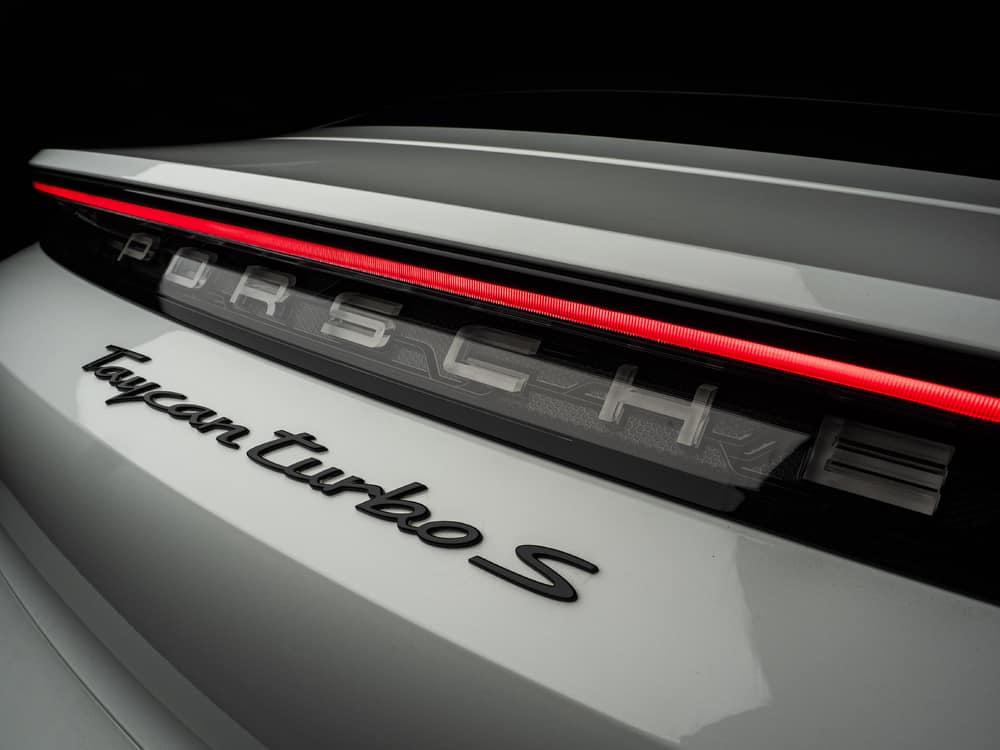 The Electrifying Powertrain.
The profile of the driving modes in the new Taycan essentially follows the same philosophy as in the other Porsche model series. This is supplemented by special settings which enable optimum use of the purely electric drive. Sport Plus and Individual modes are part of the Sport Chrono Package, which comes as standard on the Taycan Turbo S.
The flagship Taycan Turbo S can generate up to 560 kW and 1,050 Nm of torque overboost power in combination with Launch Control, achieving 0 to 100 km/h in 2.8 seconds. The Taycan Turbo powers up to 500 kW (680 PS) with maximum torque of 850 Nm, complete the 0 to 100 km/h in 3.2 seconds.
As for the Taycan 4S, it reaches sprint in 4.0 seconds and a top speed of 250 km/h. With the standard Performance Battery, it delivers up to 390 kW (530 PS) via overboost power in conjunction with Launch Control. With the optional Performance Battery Plus, the power output increases to a maximum of 420 kW (571 PS) .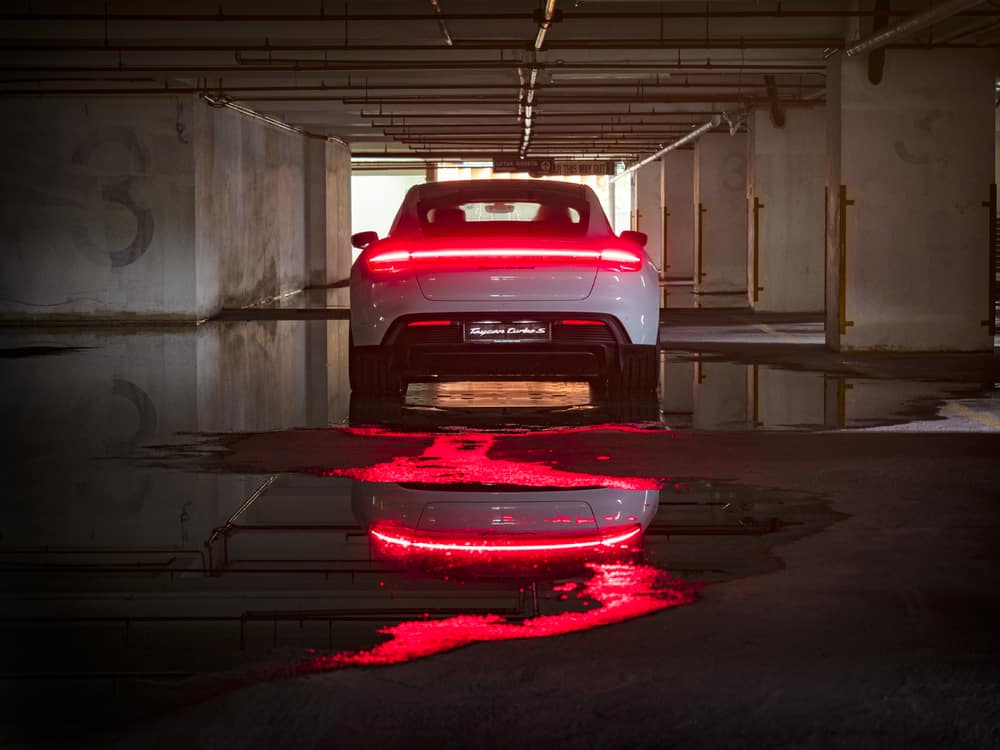 Speaking of efficiency, the Turbo S has a range of up to 412 kilometres, while the Turbo has a range of up to 450 kilometres. Meanwhile the Taycan 4S ranges of up to 407 kilometres with the standard Performance Battery and 463 kilometres with the Performance Battery Plus.
The Exterior.
The Porsche Ceramic Composite Brake (PCCB) comes as standard for the Taycan Turbo S, paired with carbon fiber exterior bits like the door sill guards, sport design side skirts and rear diffuser in louvered design. These optional for the Taycan Turbo and Taycan 4S. LED Matrix Headlights including Porsche Dynamic Light System Plus (PDLS Plus) are equipped as standard for the Taycan Turbo S and Taycan Turbo, while the Taycan 4S comes with LED Headlights including Porsche Dynamic Light System Plus (PDLS Plus).
Charging Solution.
SDAP (Sime Darby Auto Performance) will be offering intelligent and holistic charging solutions for Taycan owners, with equipment that includes a 22 kW Porsche Mobile Charger Plus and the Porsche Home Energy Manager, for a limited time only. Due to variable situations, a home charge check will be performed to determine if the installation would be viable of Taycan owners. Information such as the living and parking space situation, existing power connections and Internet availability is collected to check the basic requirements for using the Porsche charging equipment.
To find out more information about the Taycan, please visit respective Porsche dealer websites:
Porsche Centre Ara Damansara: http://bit.ly/Ara_NewTaycan
Porsche Centre Sungai Besi: http://bit.ly/SBesi_NewTaycan
Porsche Centre Penang: http://bit.ly/Penang_NewTaycan