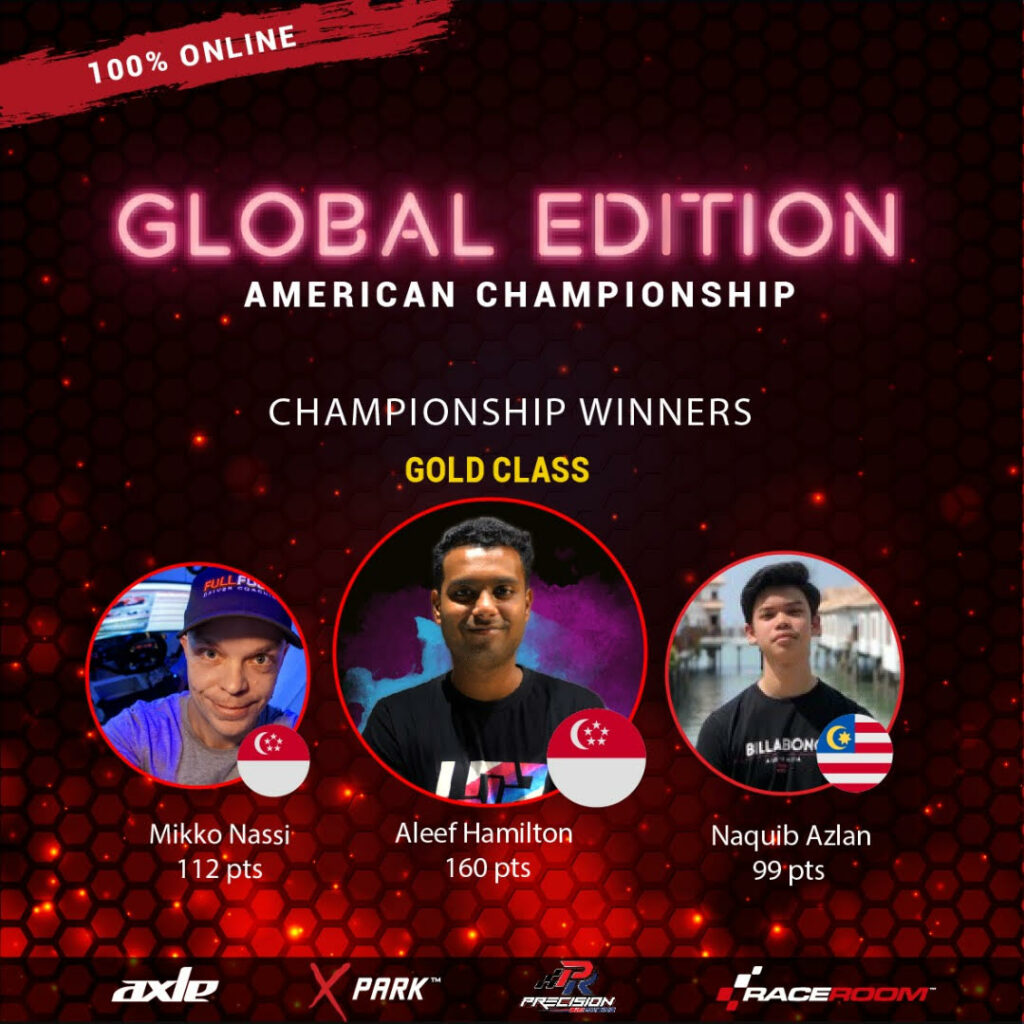 It was a dream drive for Naquib Azlan to end the eRacing Global Edition as the young Malaysian took the win for the Global Edition America at the RaceRoom – the Indianapolis GP. The reverse-grid race gave him an extra challenge where he started the race from the back, but Naquib overcame the odds and takes the final eRacing Global Edition race win.
After rising up to the top ten position, Naquib was engaged in a battle at the front with Yevan David from Sri Lanka. Naquib would ultimately prevail with an aggressive 3-stop strategy to win with a comfortable lead.
Muhammad Aleef of Singapore had a tough round as he was involved in a collision which called for a pitstop to replace the front wing. The collision costed Aleef to finish mid-pack, but he had already collected enough points from the previous round to be crowned as the championship winner.
Singapore's Jason Tay eventually came through in second place after passing David on the start-finish straight. It was Tay's and David's first podium of the year. After the dust had settled on a wonderful racing season, Aleef confirmed his victory as the overall champion of the Gold Class category with 160 points followed by compatriot, Miko Nassi (112), and Naquib (99).
In other categories, Francis Matrillo from the Philippines won the Copper class while his compatriot, Zuriel Sumodobila emerged champion of the Bronze class and Singapore's Jyn Mazvilton topped the Silver class. With sport being at a premium due to the global pandemic, eSports – specifically eRacing – has filled the void, offering motorsports fans their regular fix of high octane action.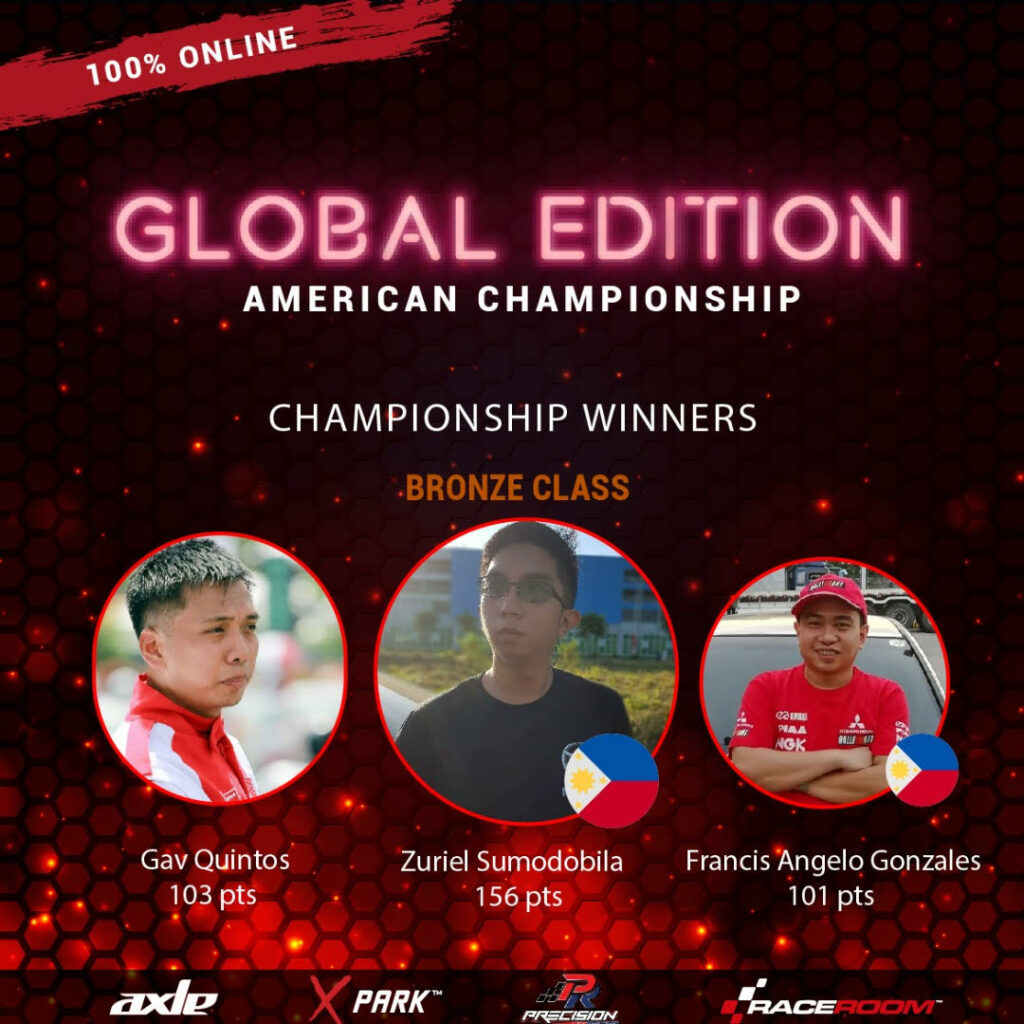 "The finale to the season witnessed an exciting conclusion which saw Naquib emerging champion with the overall title going to Aleef."
"Esports and eRacing have seen exponential growths this season with fans flocking to our RaceRoom platform to get their daily fix of sports. We saw interest spiking up during the global pandemic and we hope to capitalize on this newfound passion for esports," said Alex Yoong, founder of Axle Motorsports, who are also the organizers of the Global Edition.