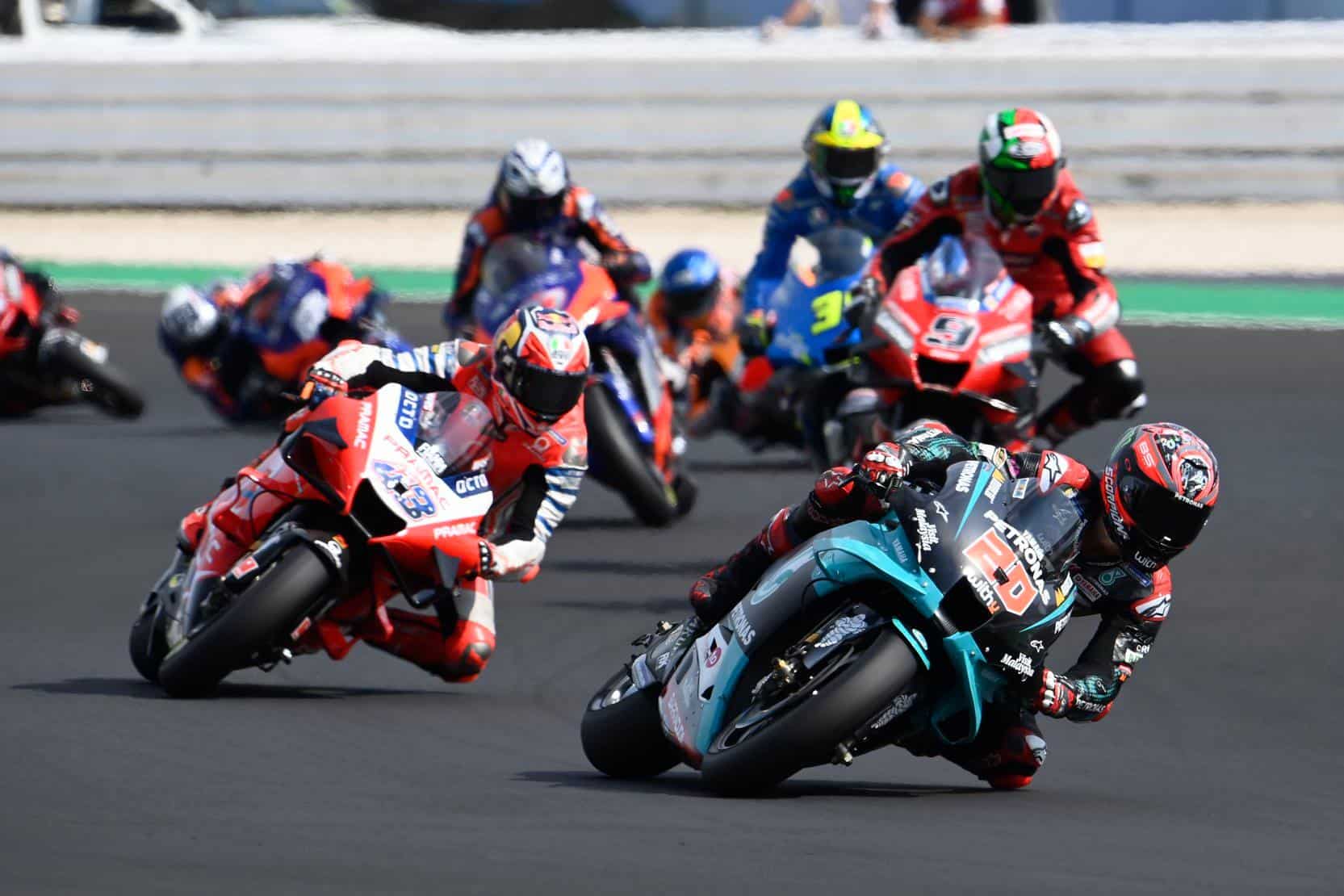 It was almost a great race for Fabio Quartararo where the Petronas SRT rider finished the Emilia Romagna GP in a satisfying third place. But unfortunately, a penalty denies the podium Fabio Quartararo in the recent Emilia Romagna GP as he was handed a long lap penalty for exceeding the track limits.
Track Limit Trials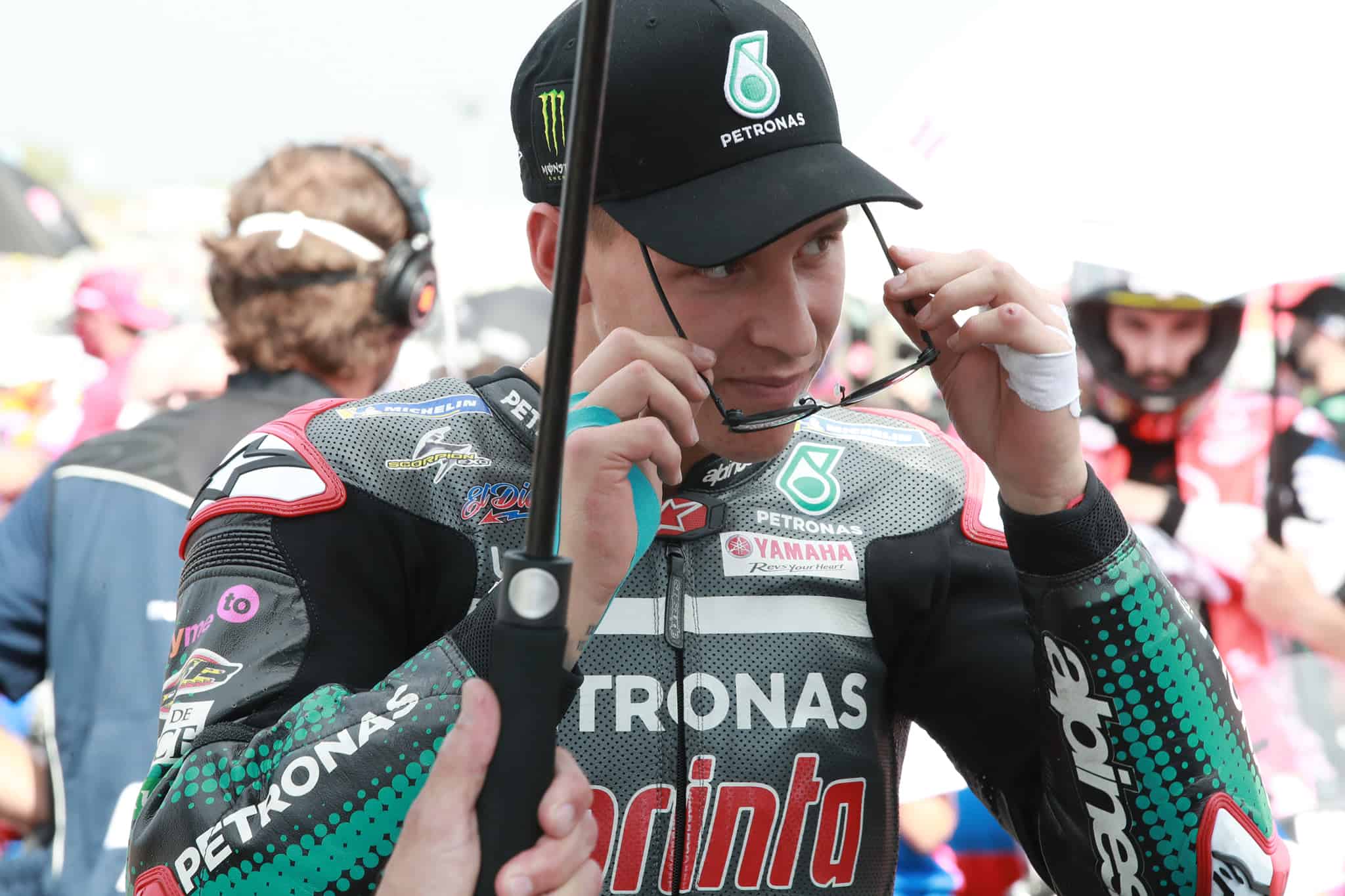 After starting off the race in a great position, Quartararo maintained his third position off the line but dropped back to fourth as he was surrounded by those utilising soft tires. Quartararo then went to the offensive once his hard tires were in optimum condition, reclaiming his position on the second final lap. Unfortunately for him, he was handed a long lap penalty for exceeding the track limits too many times. With no time to take to the long lap loop he was given a three second penalty, which demoted him to fourth.
"I received the long lap penalty, but I didn't receive any messages about track limit warnings on my dashboard so I was a bit surprised by it," said Quartararo.
"It is disappointing and frustrating to have this penalty, but I am looking forward to Barcelona. Overall I'm happy with my race because I had a good pace and, although it was difficult for us to overtake, I was fighting until the end to be on the podium," he added.
The Best Out of The Worse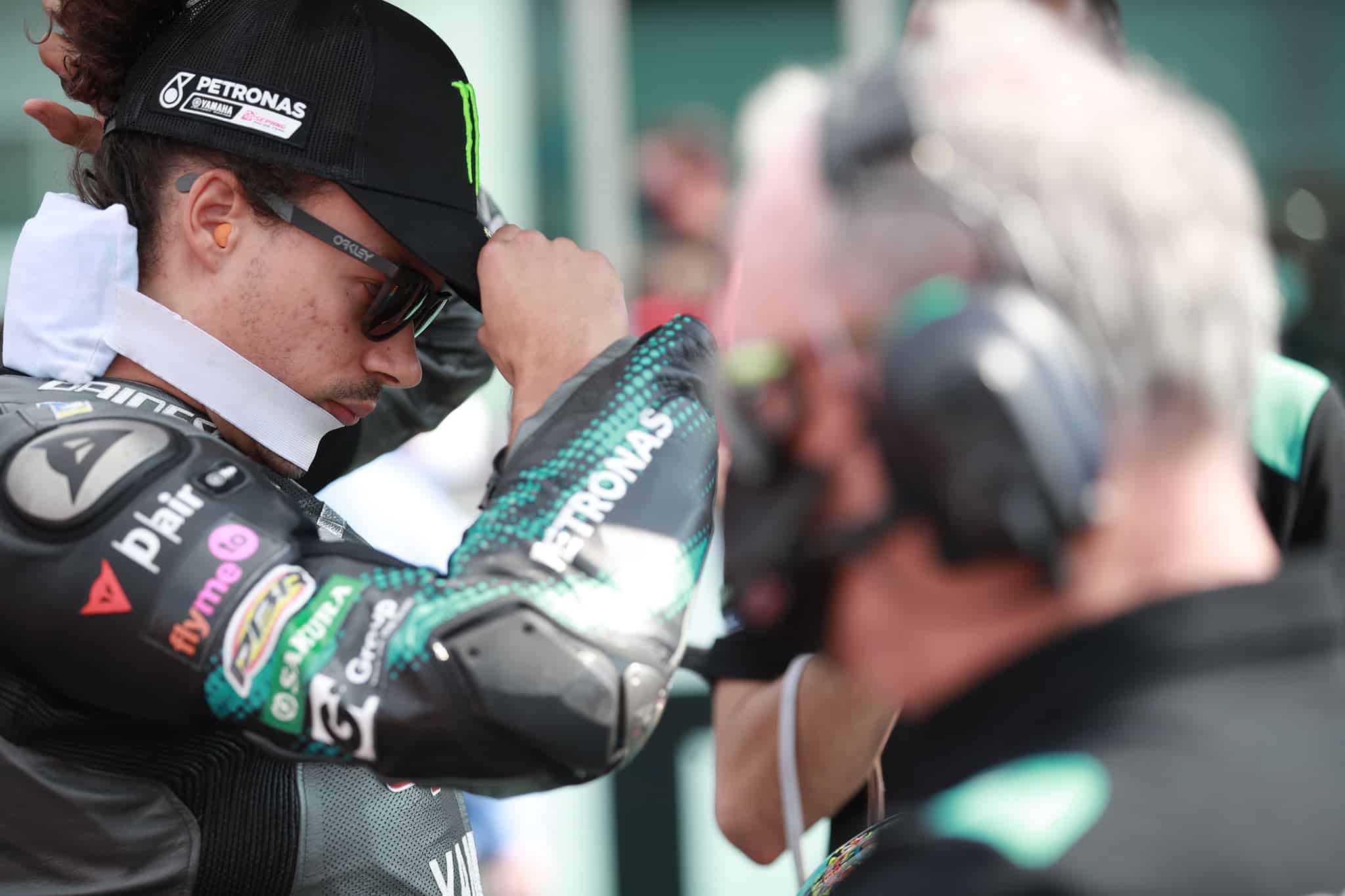 It was not the best race for teammate Franco Morbidelli as well as he was still feeling the effects of his stomach bug. However, he still put on a great effort to soldier through the 27-lap race. Despite dropping down to 19th after getting caught up in the opening lap crash, he managed to bring the Yamaha YZR-M1 to take home a 9th place.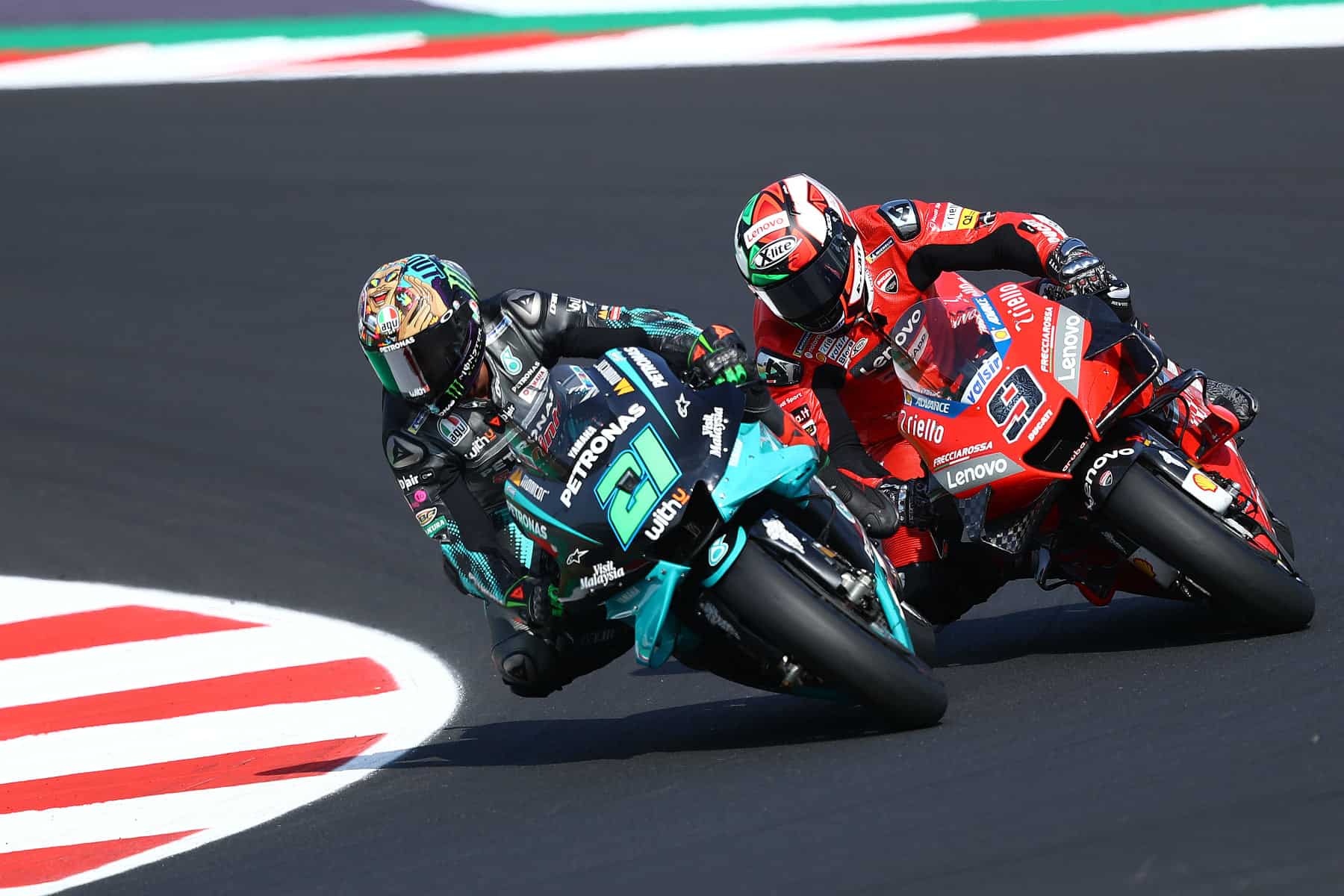 "Over the weekend I have been getting better, but I will go home and get checked just to see if there is something to aid recovery further."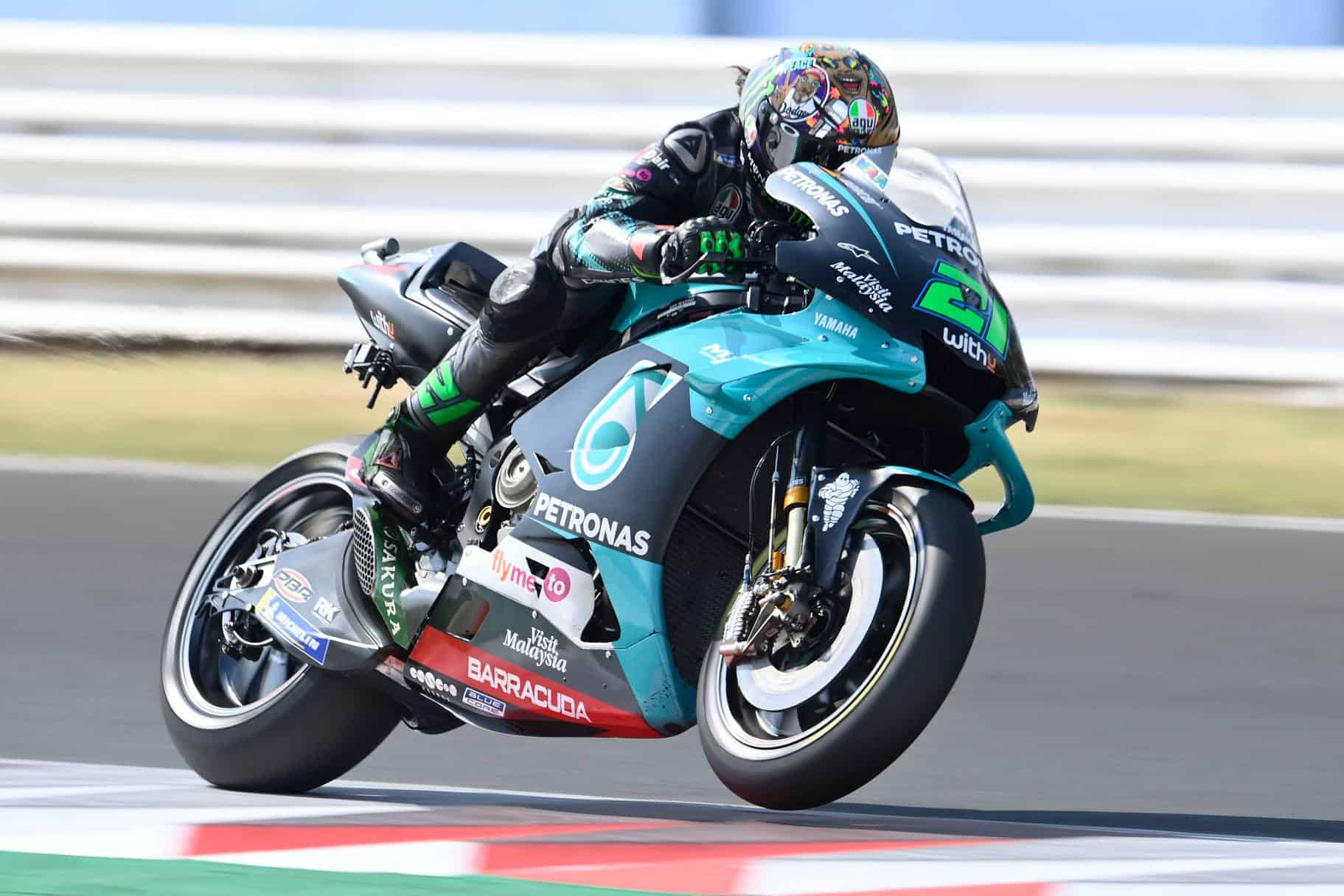 "I'm happy though as I wasn't expecting to finish ninth, so thanks to the team as well because they have done an unbelievable job with very little input from me this weekend," said Morbidelli.