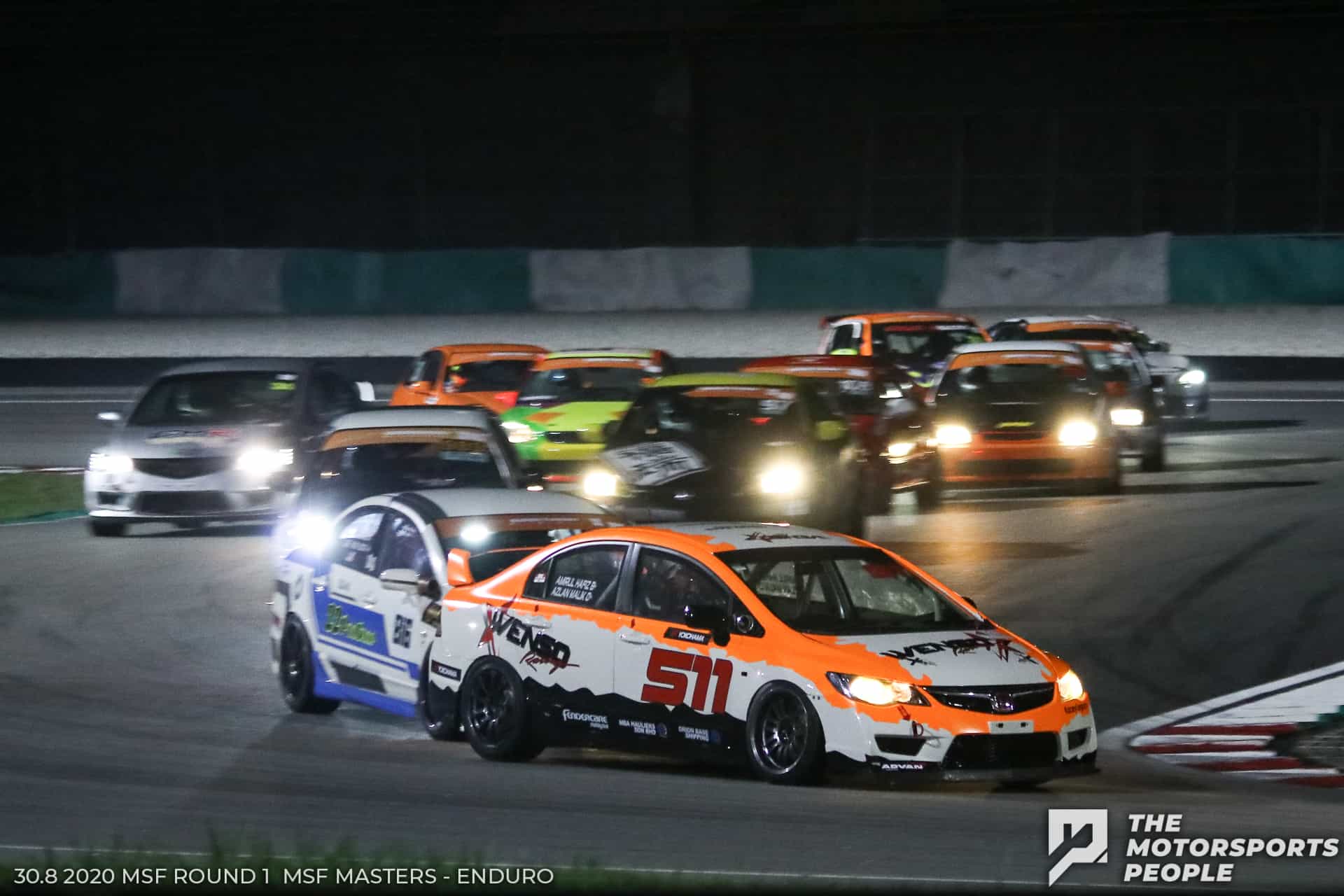 Last weekend's MSF Masters was a challenge for many as most of the participants' cars were more familiar to a sprint format rather than a double header enduro. However, this did not dampen their racing spirit as they still turned up in full force, giving full support in restarting the local racing scene at Sepang Circuit. After a dramatic 2-heat enduro battle, the night was conquered by the duo of Adam Khalid and Gilbert Ang as they were crowned as the victors in the SIC Viper Niza Racing Seat Cupra Leon TCR race car.
ULTIMATE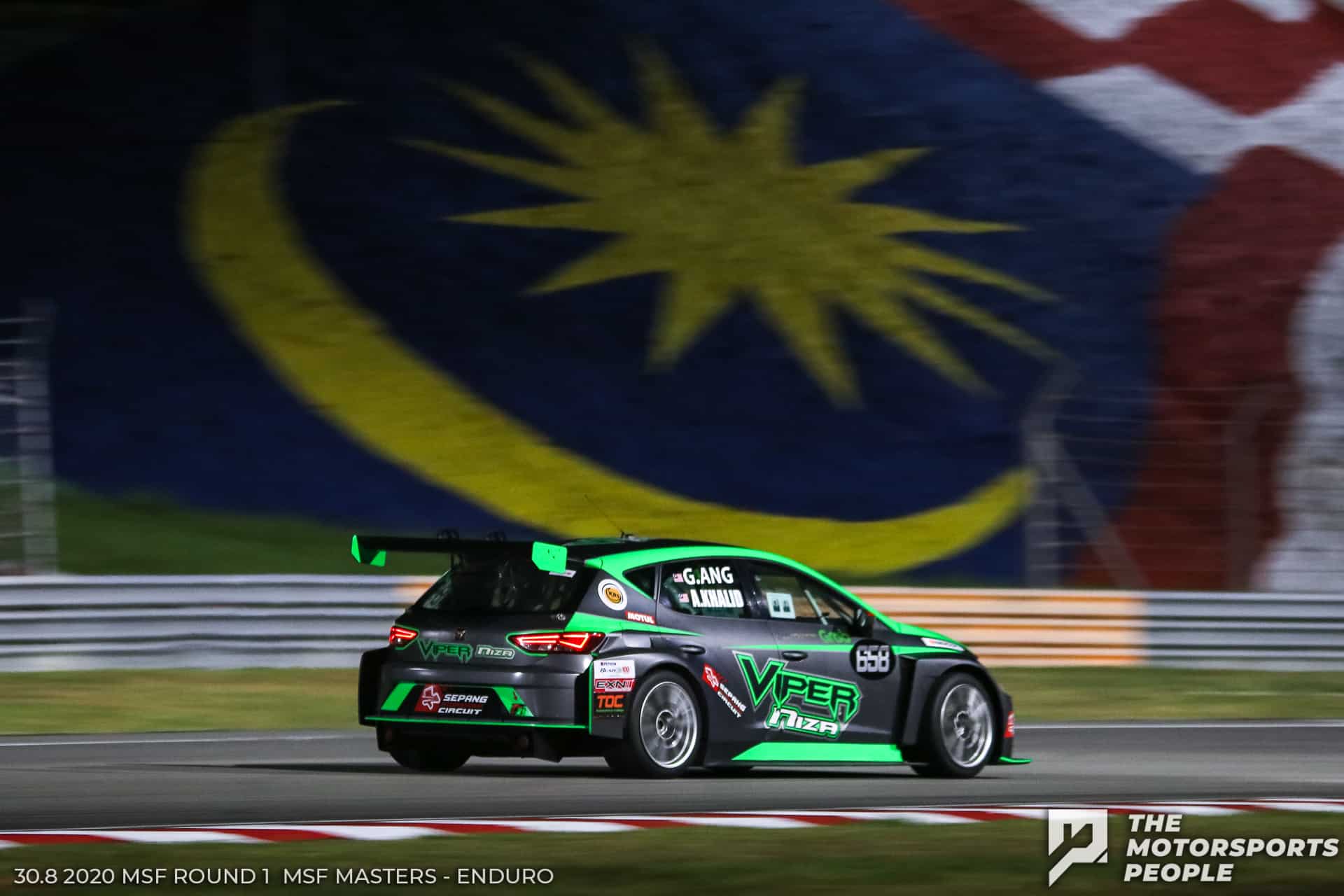 Facing against tough competitors like Faidzil Alang in the turbocharged Civic EG6 and Keifli Othman in yet another blistering fast EG6, Adam Khalid and Gilbert Ang managed to keep their head down and ran a clean race to be crowned as the MSF Ultimate winners. They also managed to clock the fastest lap in the SIC Viper Niza Cupra TCR with a 2:21.248.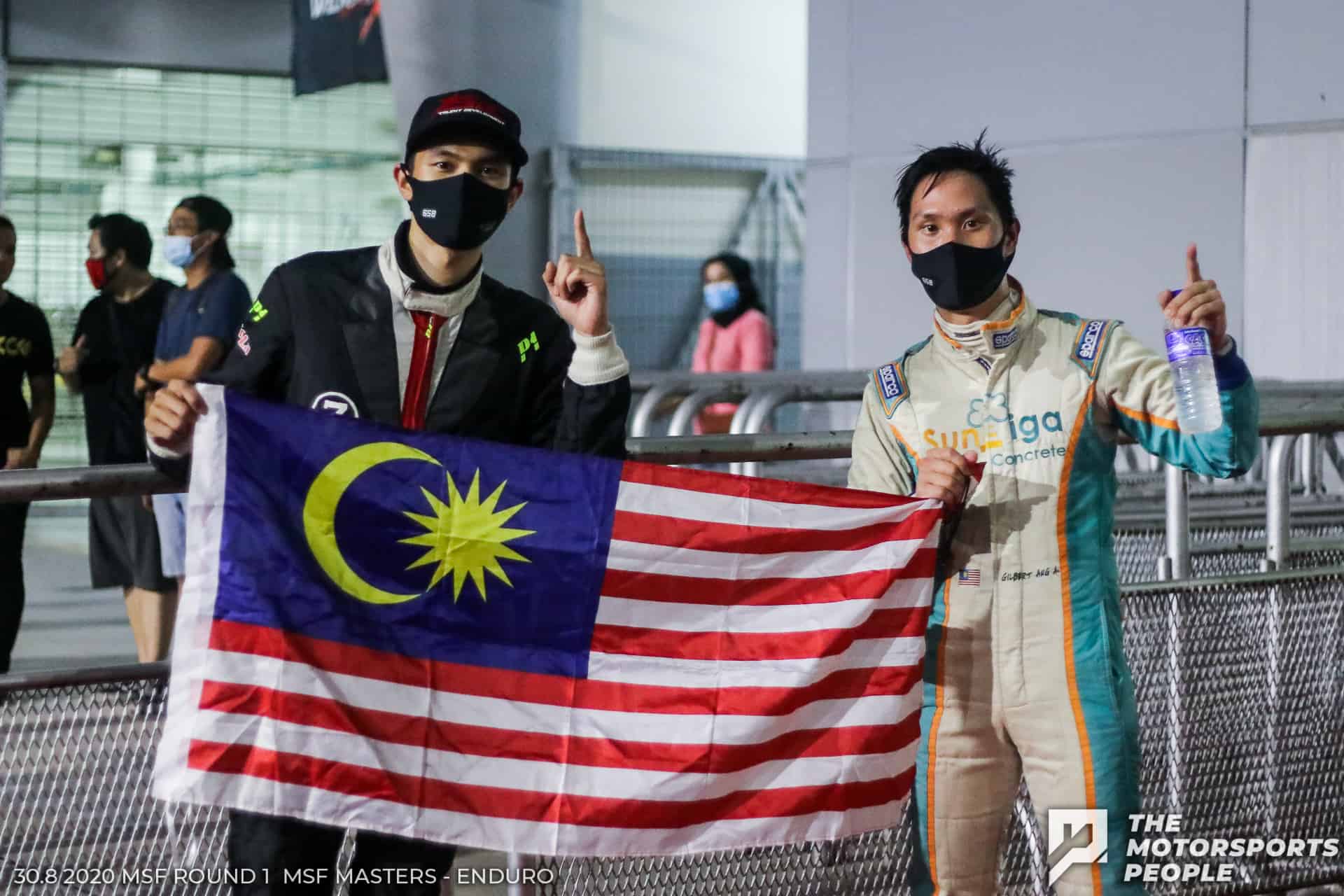 "I'm so happy to be back on track and on top of the podium especially for Sepang International Circuit (SIC) and Ministry of Youth and Sports (KBS). I'm just glad to do them proud," said Adam.
"The race was good. I'm quite consistent during the whole race. I'm happy with the pace and try to push hard during the first 10 laps. It's good to be back," added Gilbert.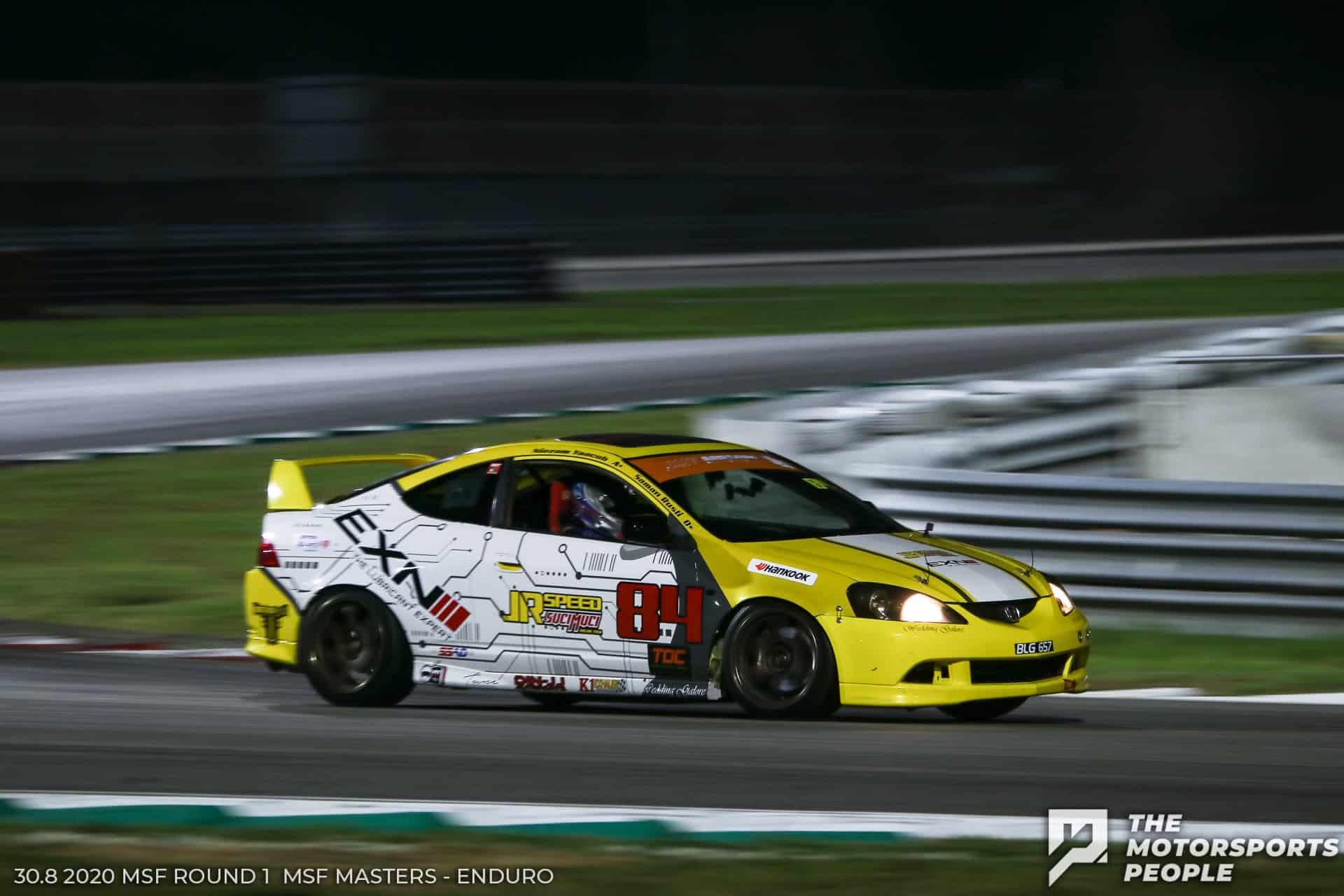 Coming in second was the pairing of Jusri Rusli and Nizam Yaacob in the #84 Honda Integra DC5. Gearbox issues gave Faidzil a hard time in Heat 1 but through the amazing effort of the team, he was able to rejoin the race in Heat 2. Unfortunately, there was not enough time for him to complete the 75% race distance required, which classified his finish as a DNF.
ULTIMATE TOURING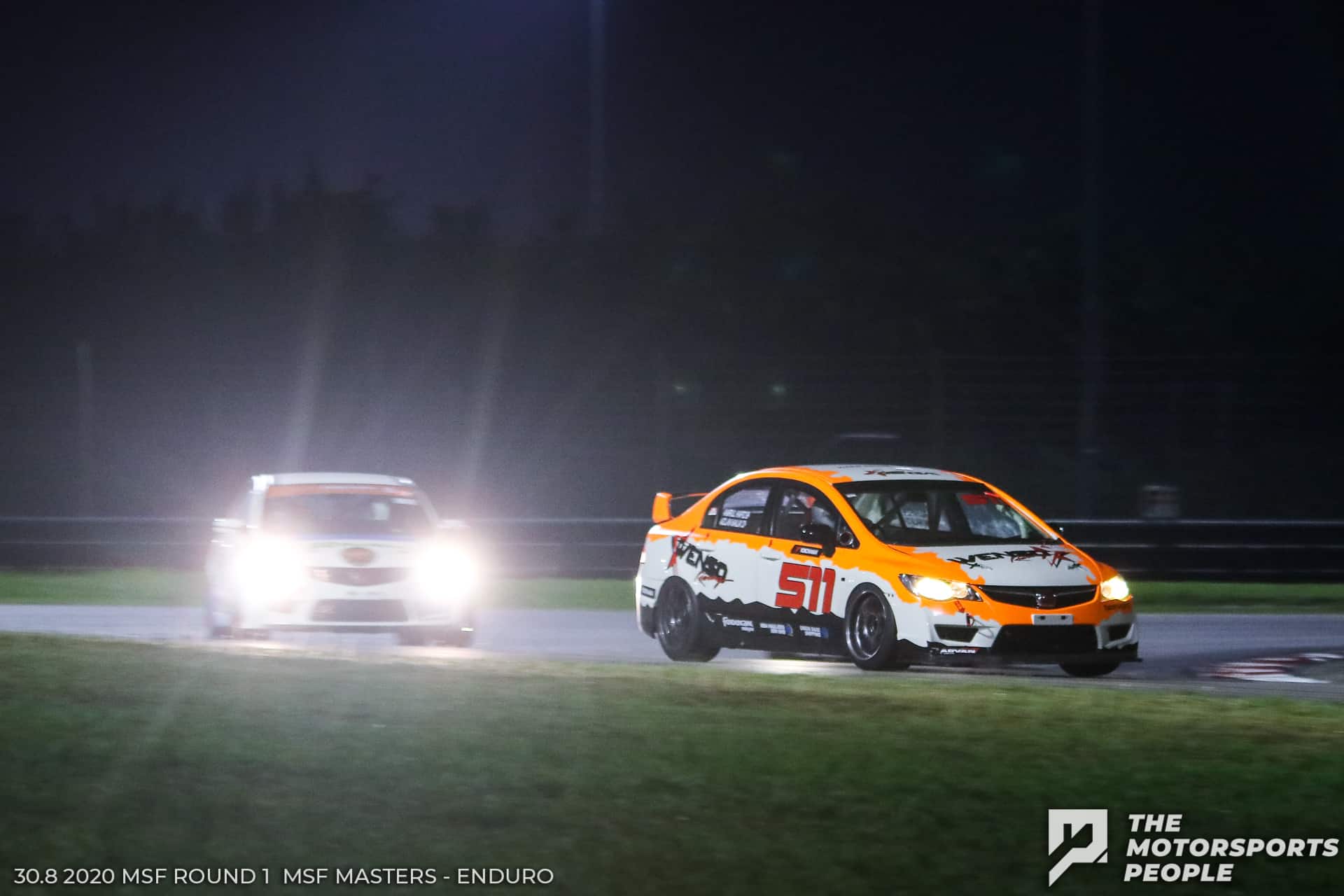 In the Ultimate Touring class, it was a tight battle between Wendo Racing's #511 Honda Civic FD2R against Empire M Racing's #34, also in an FD2R, for the top spot.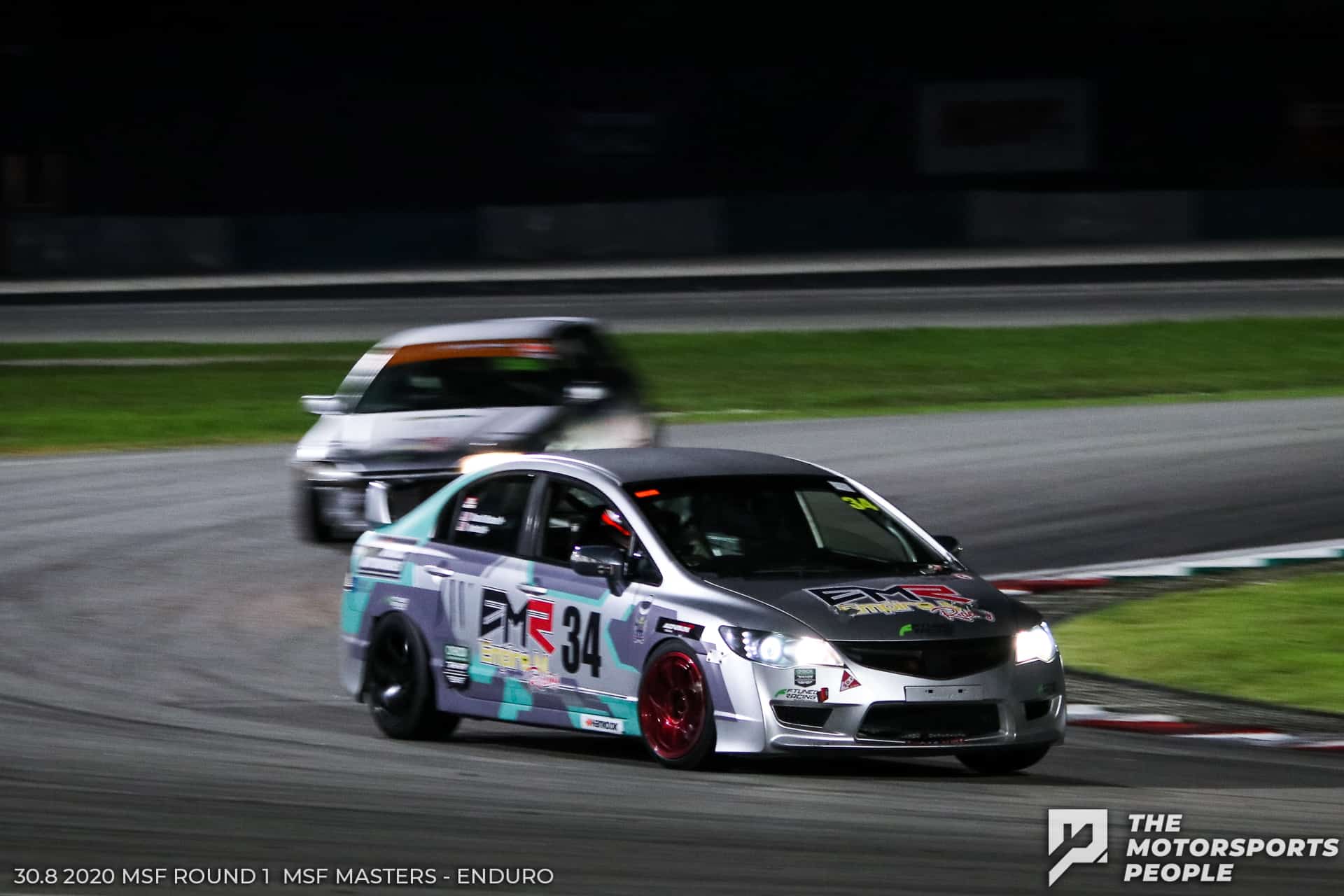 After an intense battle and being the only two cars that survived the two heats, Azlan Malik and Muner Jihan managed to fend off Shazull Hisham Harun and Syarizal Jamaluddin to claim the top spot in the category.
1800 ULTIMATE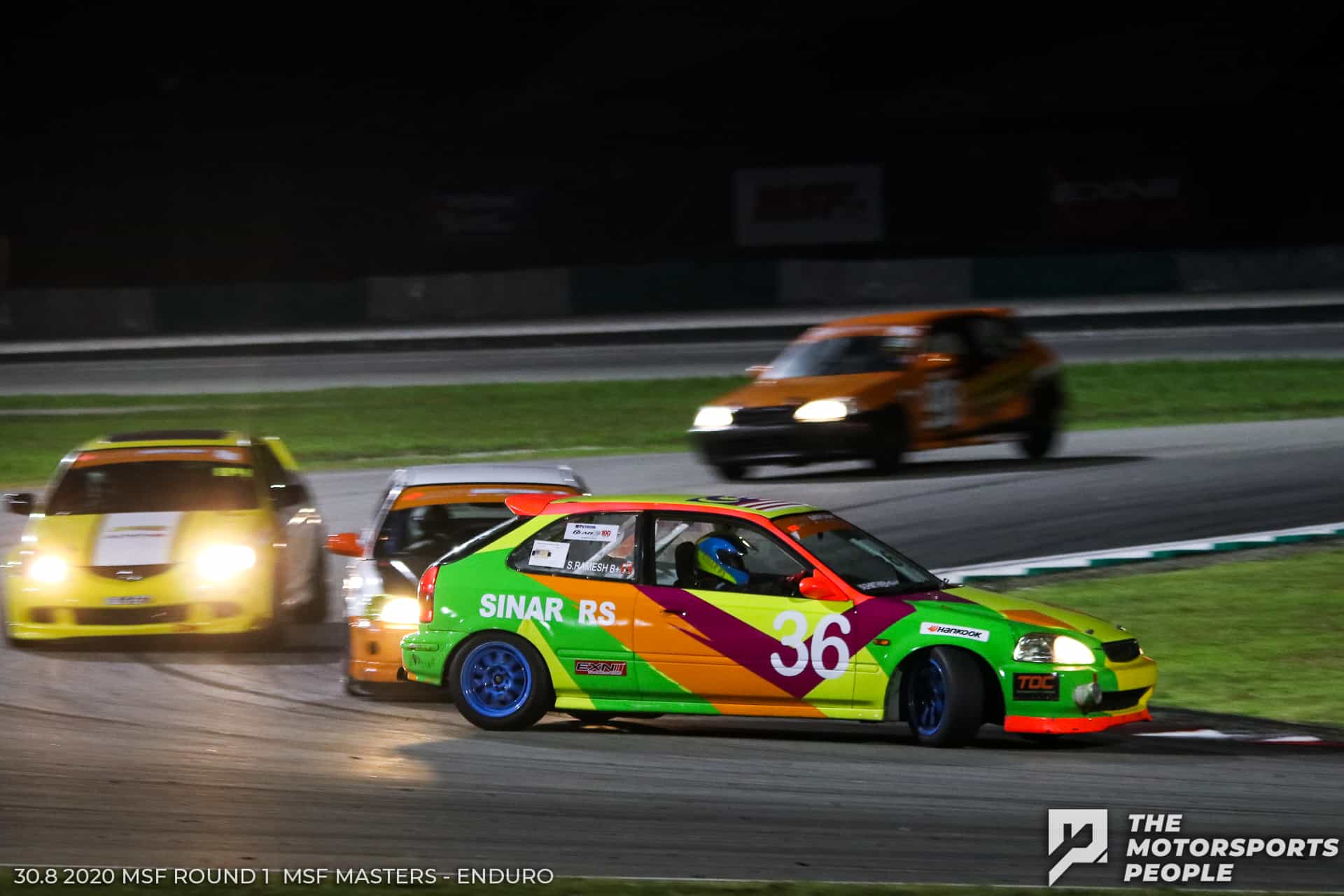 In yet another category that was filled with Honda Civics, Mohanraj Ramesh led a comfortable race to take home the win after completing 30 laps in the #36 Sinar RX Autoworks Honda Civic EK9.
Through their valiant effort, Muhamad Roni and Mohamad Aiman Asyraaf managed to take home their #17 Honda Civic EG6 to finish second in class. Nanthan Kumar and Harve Singh of SNP Racing Team settled for third in the #989 Civic EK9.
1600 ULTIMATE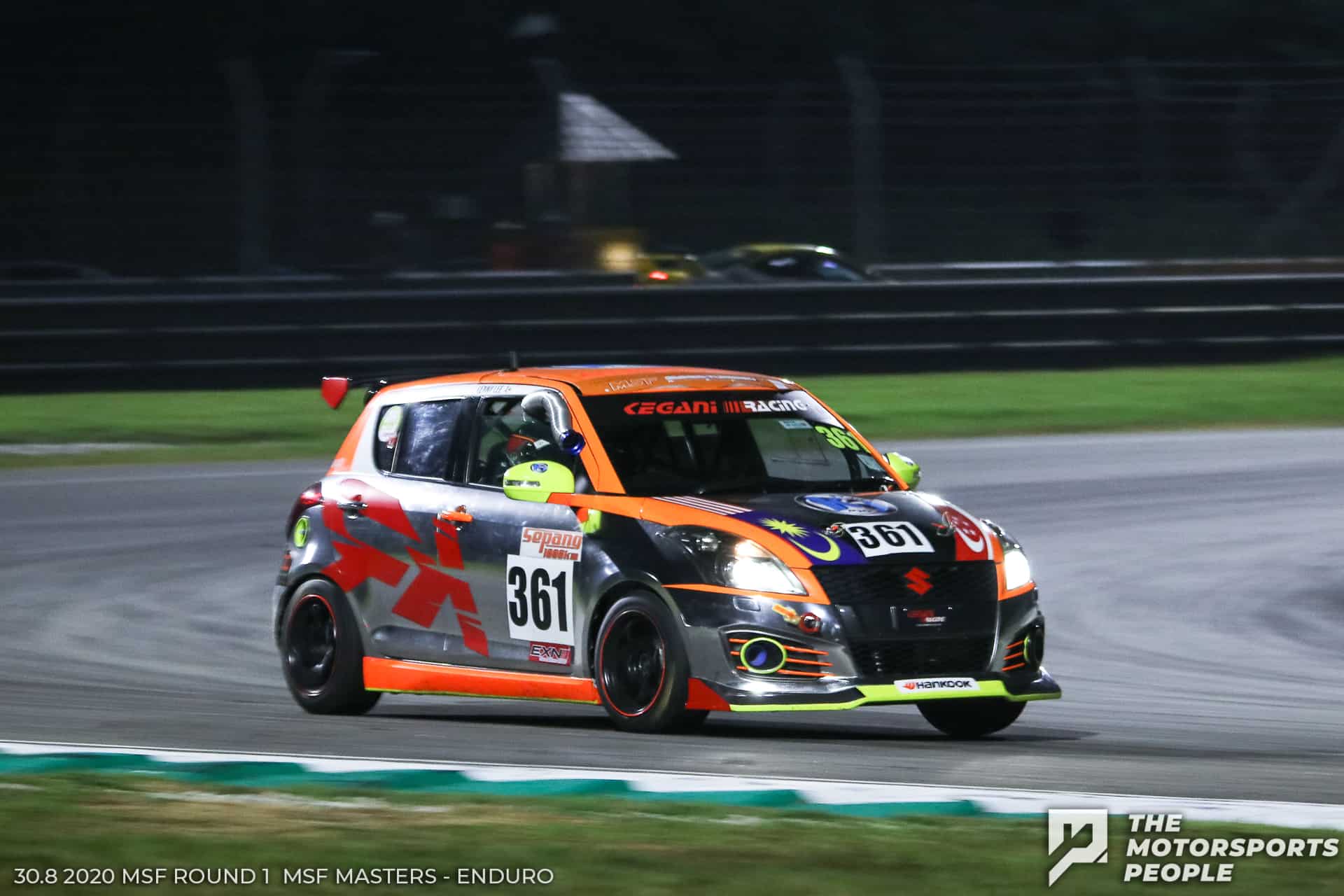 In the massive field of Hondas, it was interesting to see some race teams fielding national heroes such as the Satria Neo and Saga BLM as their race car of choice. Desmond Yee and Jesper Tan Jian got close to bringing their #9 Neo to the top spot, but it was Kenny Lee in the #361 Suzuki Swift that won the category.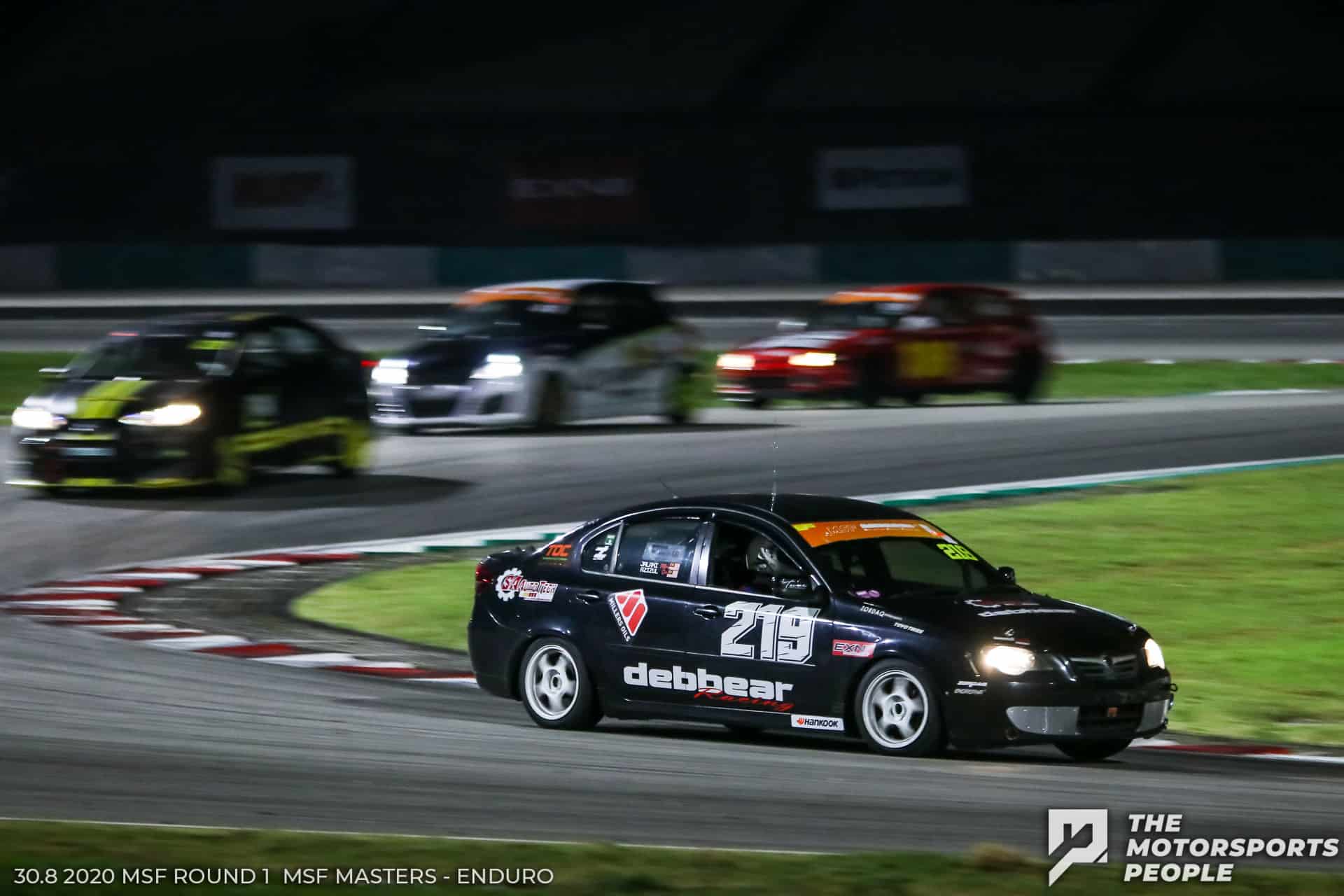 Another Neo performed admirably as Mohd. Rahijjaz and Onmy Ramlee finished the race in third place. The sole Persona in the race driven by Azizul Azri B. Abdul Azis and Mohd Jalani Yusoff was placed fourth after completing 26 combined laps.
S-PRO 1600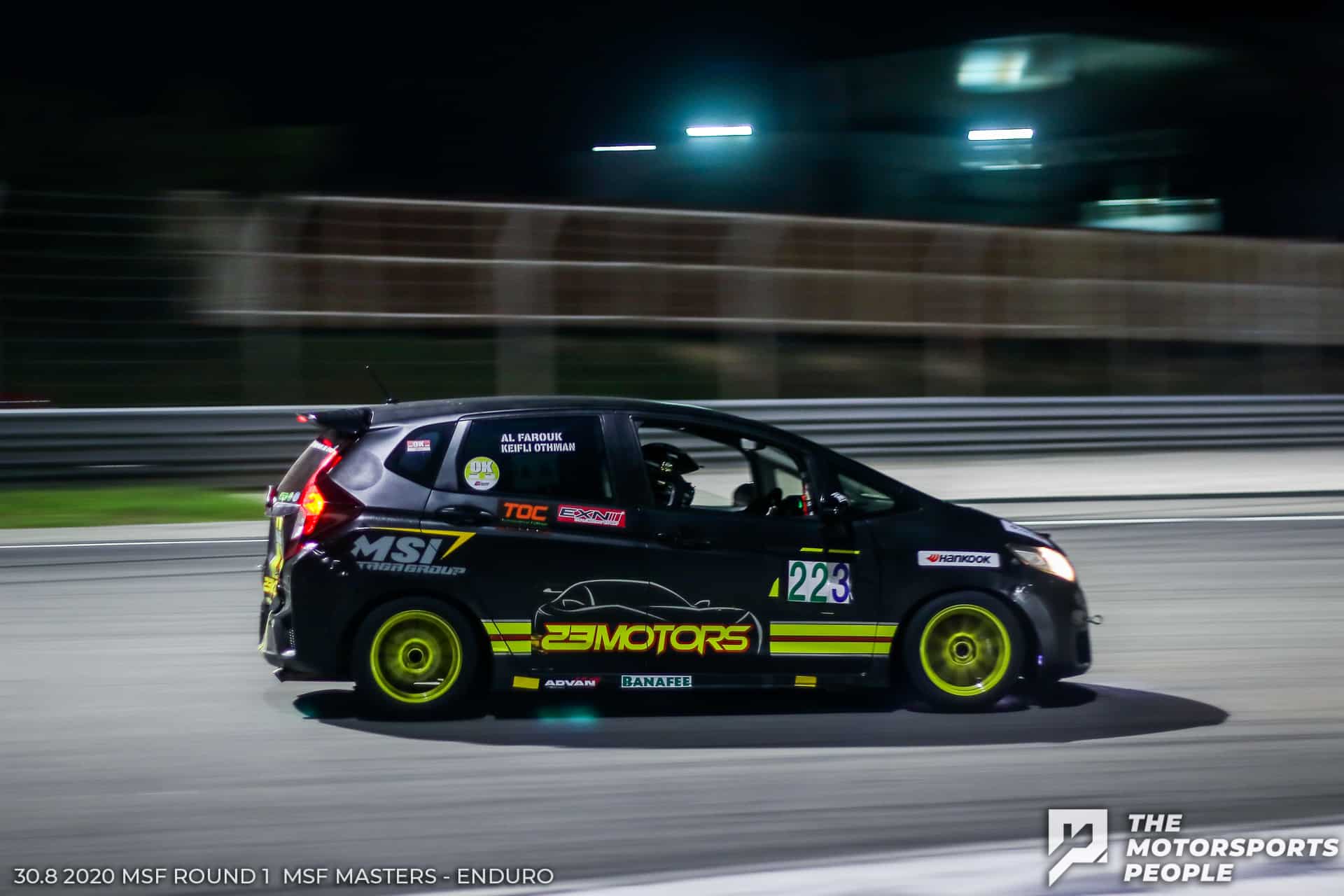 It was a busy day for the #223 Honda Jazz as it also raced in the MCS Race 2 earlier in the day. The reliability of the race car was properly demonstrated as Al Farouk and Baron Sim were able to pilot the Jazz to snatch the class win after 28 laps of racing.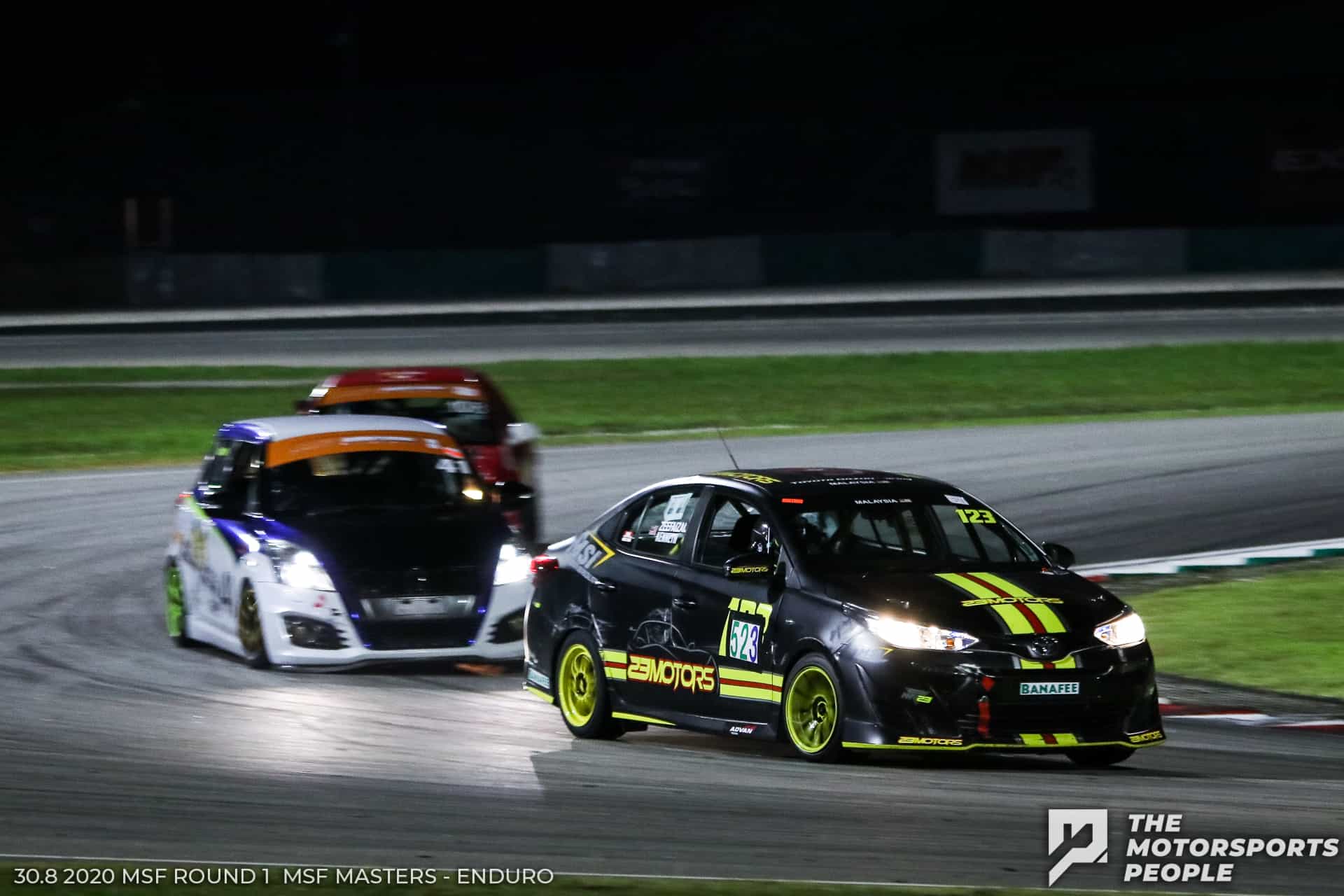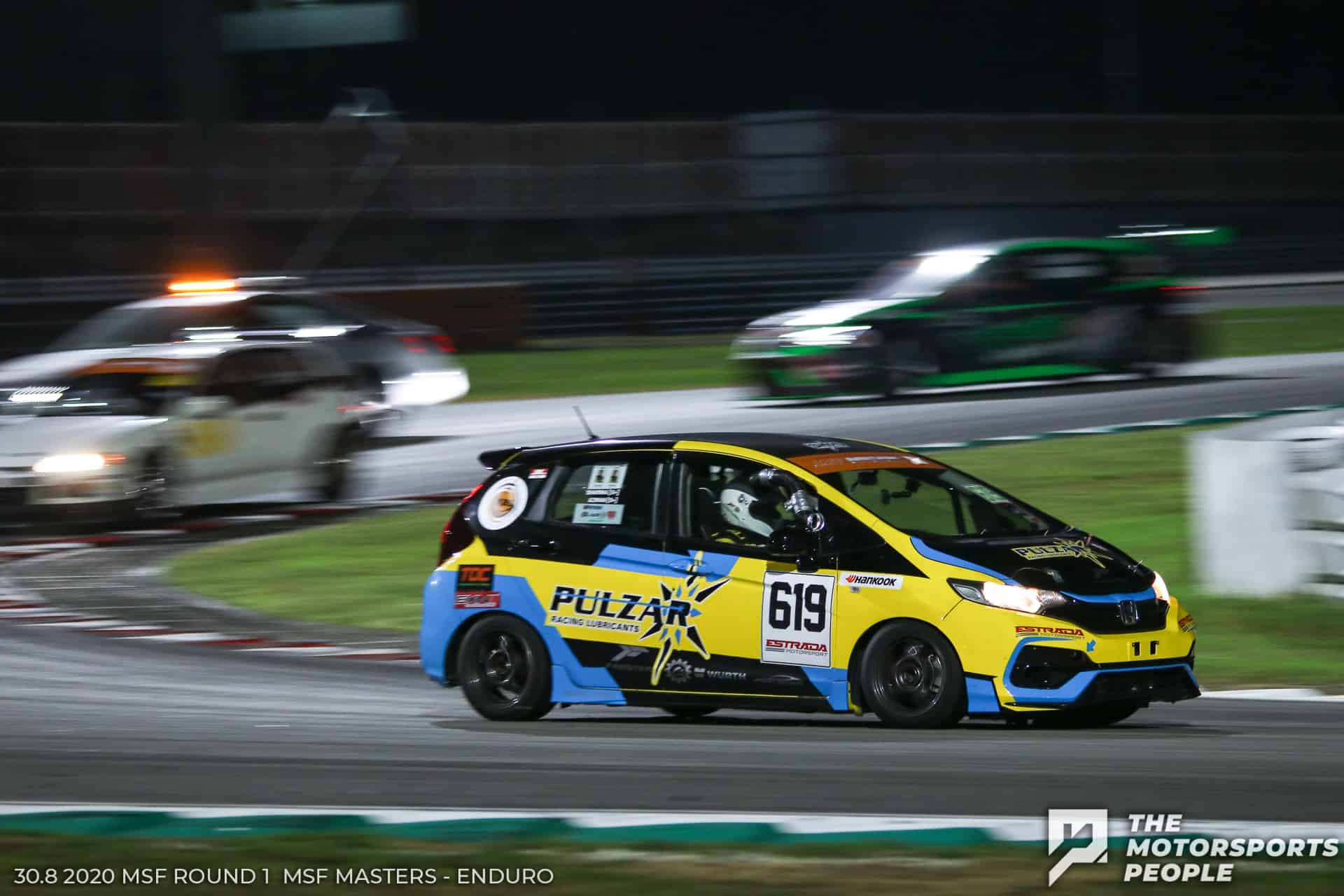 Kenneth Koh and Zeefaizal crossed the finishing line to take home second place in the #523 MSI NIAGA 23 Motors Vios, while Azwan Zulkifle and Sharina Ramlle took third place in the #619 Pulzar Malaysia Honda Jazz.