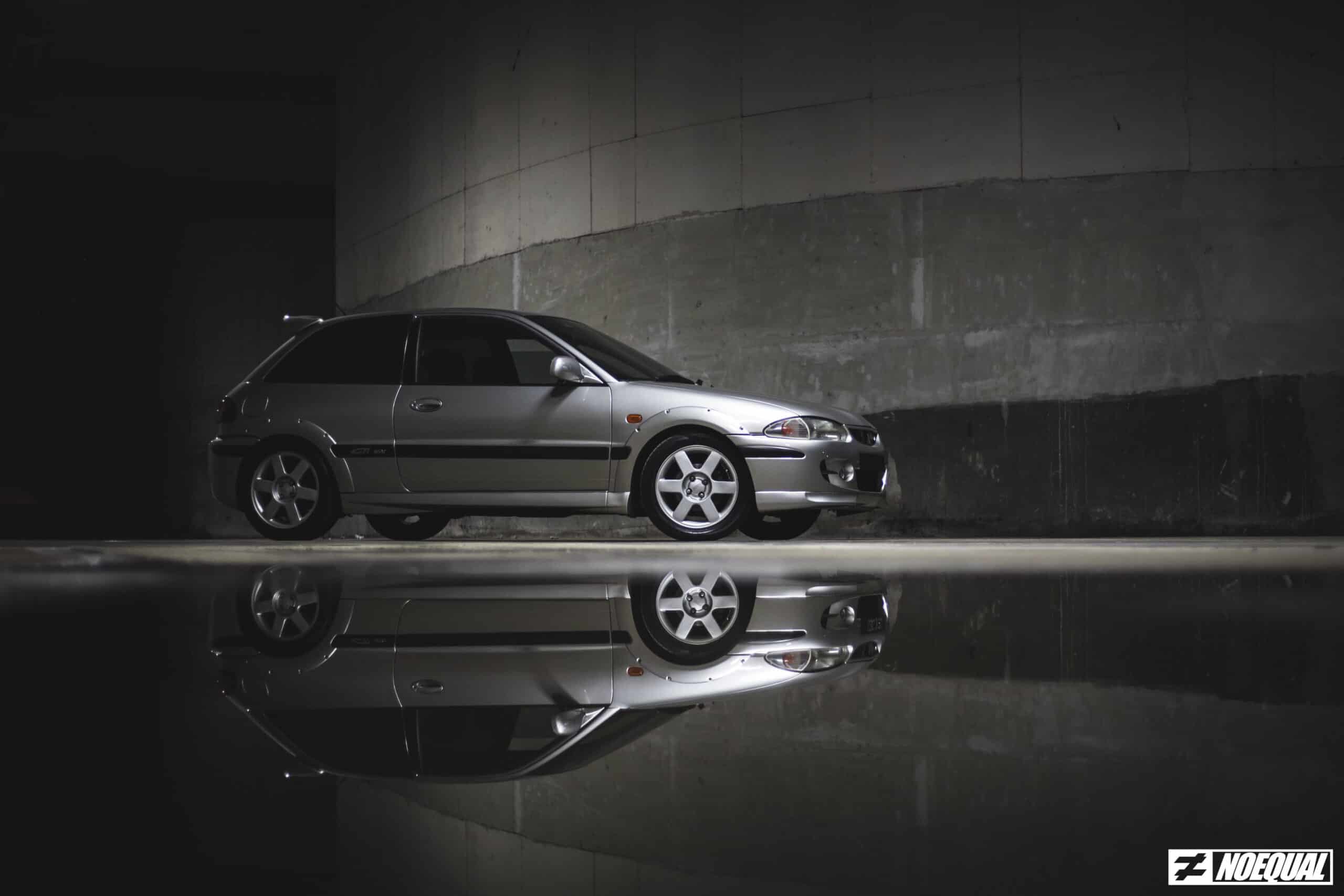 It's been 21 years since Proton officially launched the Satria GTi and it clearly feels like none of us even realise how time flies. The Satria has sort of always been around us, be it on the track and on the streets as the perfect go-to choice for a small little hatchback with a lot of potential in terms of performance and modifications. What we actually imagine when we get in is a fast, sharp, and perky hot hatch but if we're honest, maybe the cult sort of exaggerated the experience?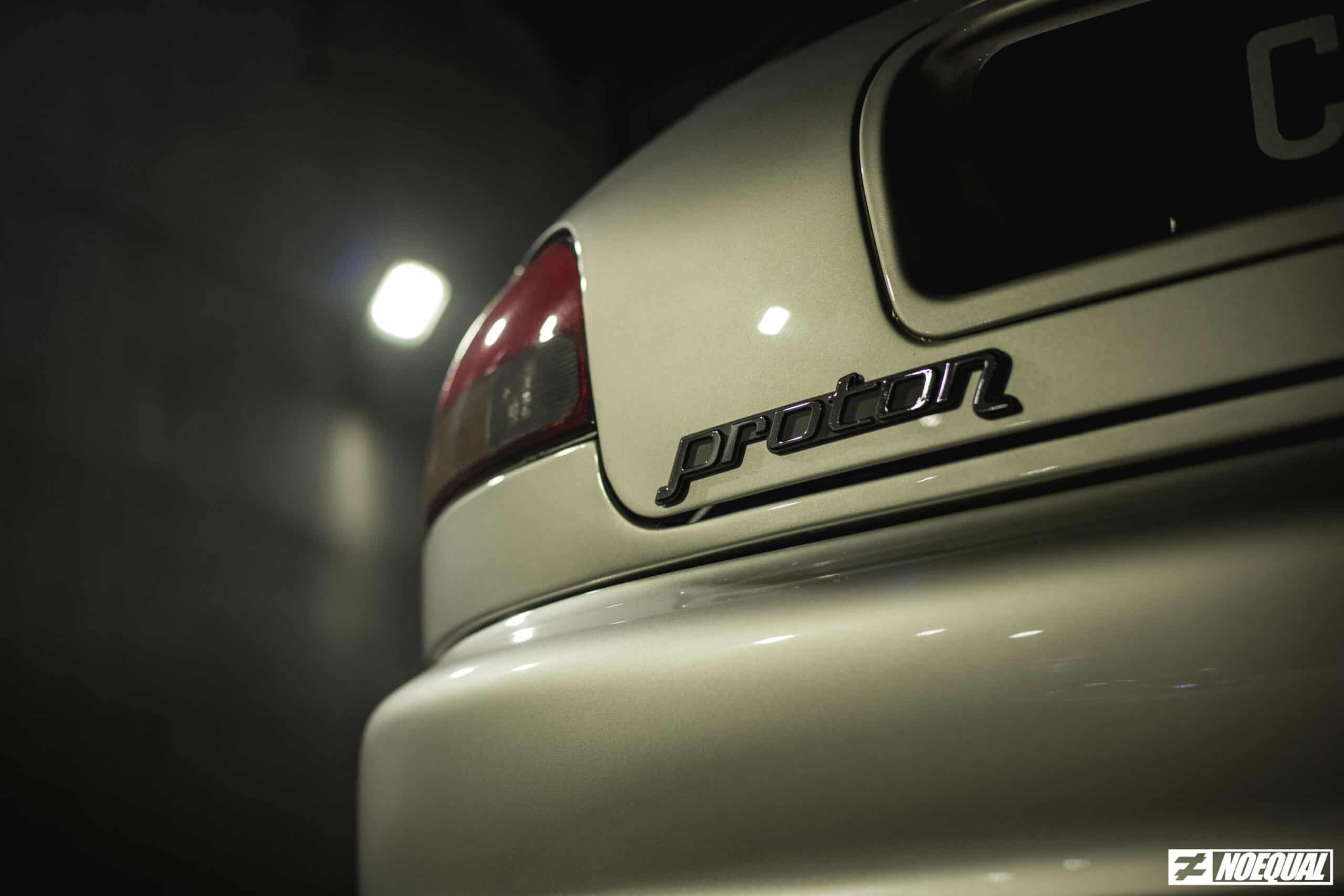 Truth is that Proton rebranded the 1991 Mirage/Colt into the Satria that we adore so much today, being the staple choice of boy racers and car enthusiasts in the 90s and early 2000s in Malaysia. Against popular belief, the Satria isn't really that brilliant on the get go. At new, you would have had to choose between the Mitsubishi derived 4G13 or 4G15 single cam engine which was quite gutless, pushing out a sub 100hp output which had no possibility of making it anywhere near "HOT".
Proton knew this but to appeal to the younger, more "motorsports" focused buyers they clearly had to up their game to move forward with the brand. The strategic move in acquiring Lotus in the mid-90s opened the possibilities for the brand to indulge in the development of a more performance biased model, and in 1999 we were blessed with the arrival of – the Satria GTi!
The Traits Of A National Hero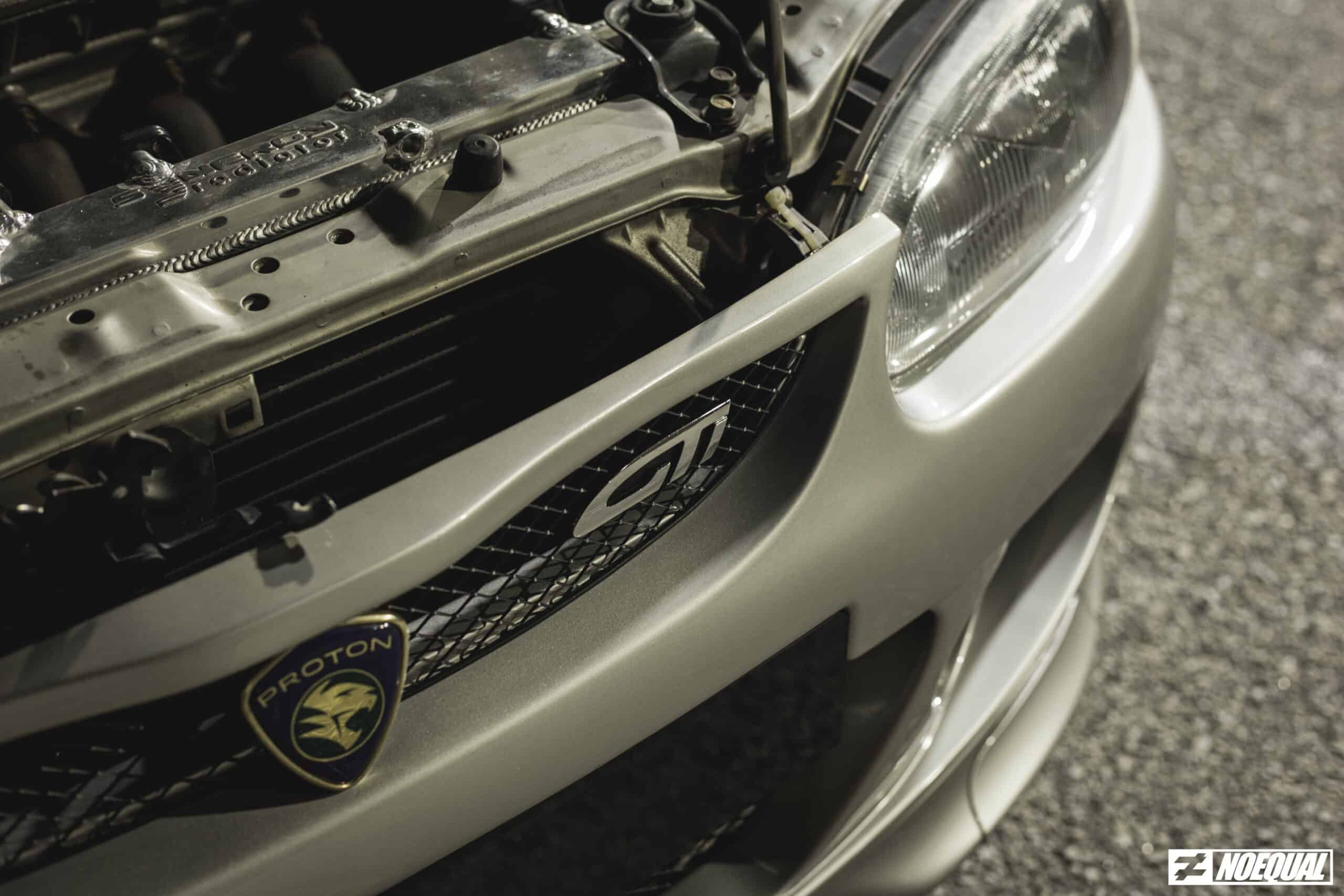 Did you know that the GTi name didn't exactly come from Proton? Mitsubishi produced the Colt CA0 GTi 16v in 1992, which is essentially the underpinnings of the Satria GTi that we know and love. But not many took notice of the three-diamond version but rather it was the Proton that put the GTi love on the global map. So what exactly did Proton do?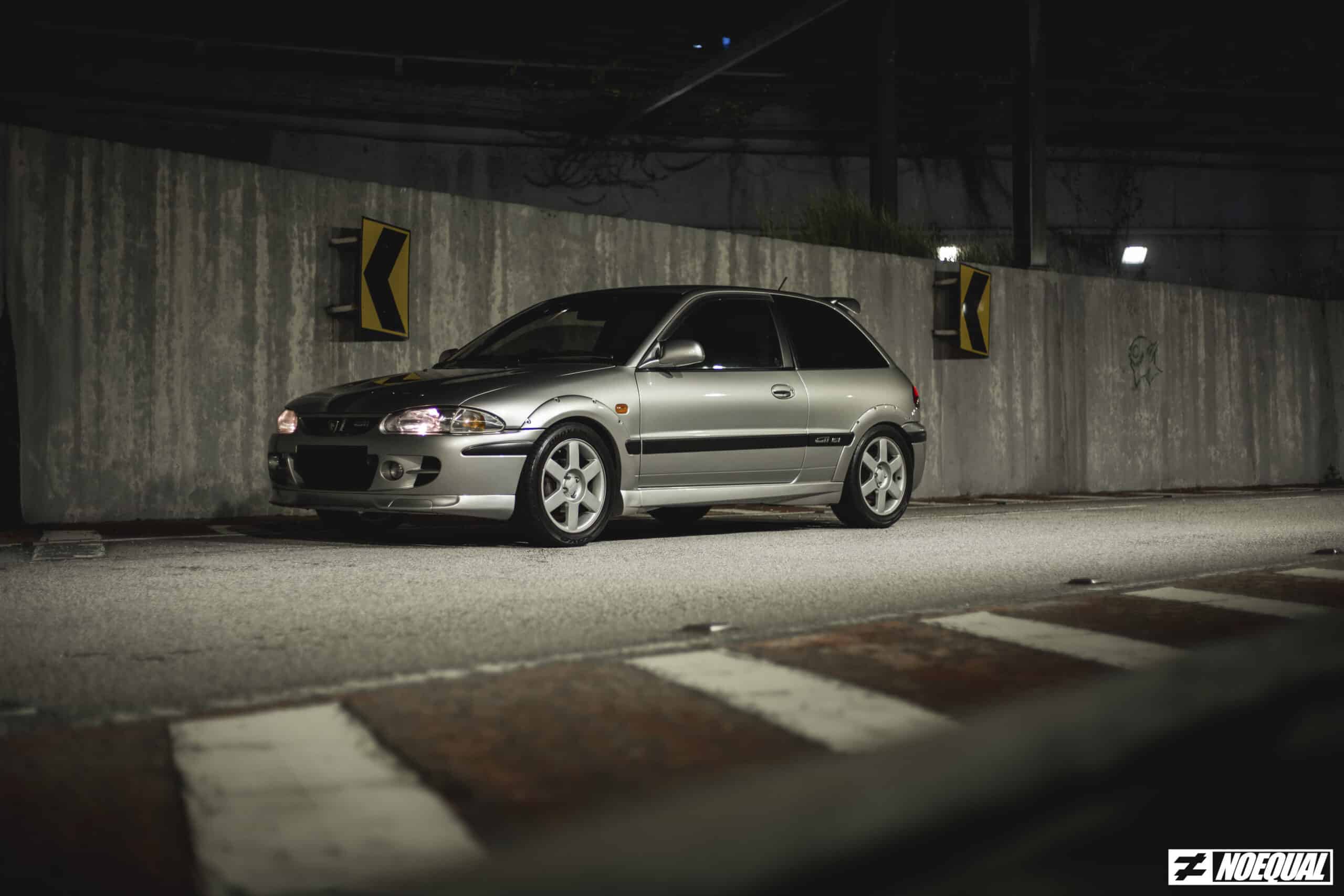 Other than the Group A homologation series 1.8-litre Wira C99, Proton has never truly introduced a performance biased production model. As a brand, they've been heavily involved in track racing locally and rally since the early 90s, but putting into production a performance biased model hasn't truly been a key interest. But with F1 arriving to Malaysia in the late 90s, it was important for the brand to appeal to the enthusiasts, and they had to spark the interest of car lovers locally.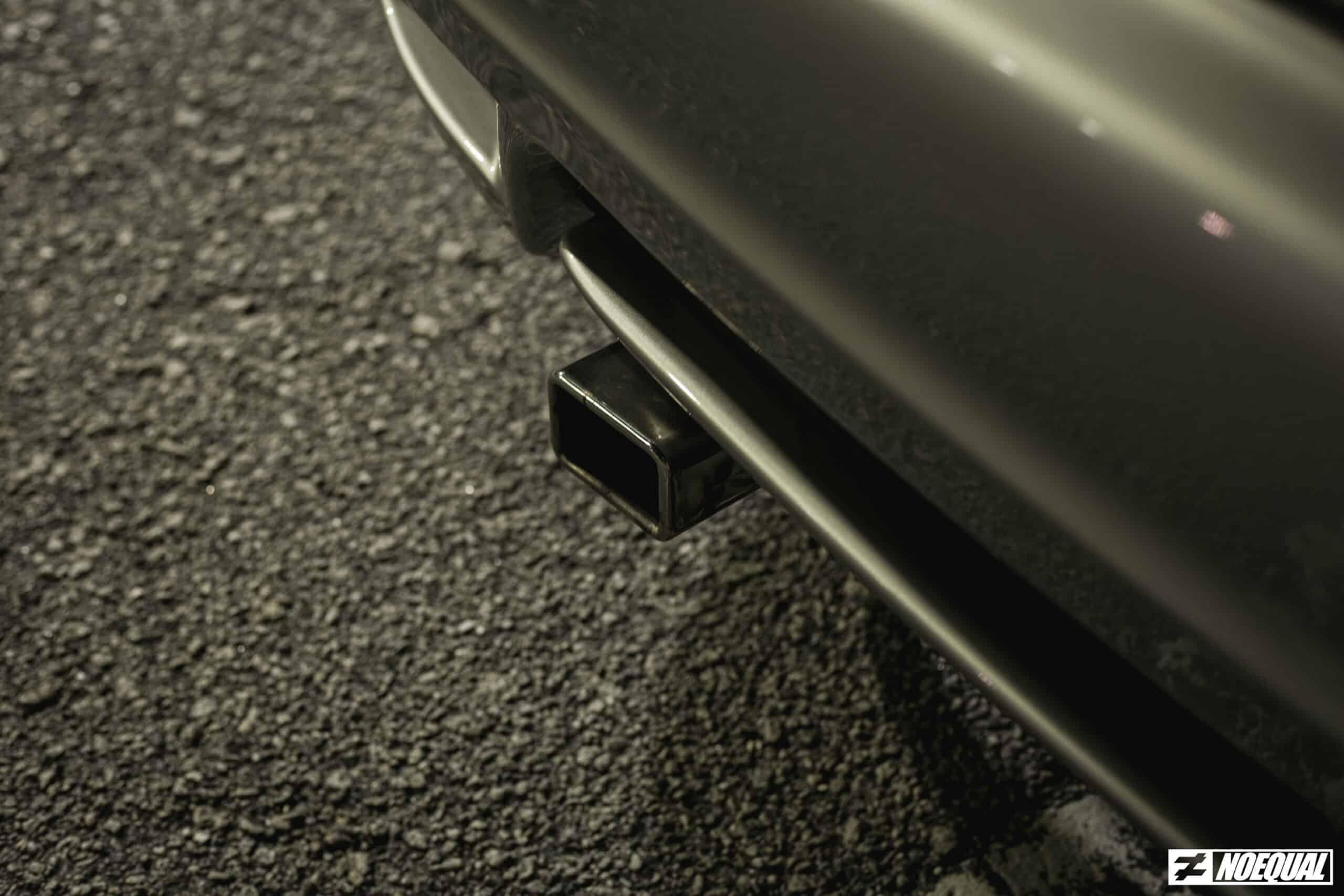 Proton retained Mitsubishi's 4G93 1.8-litre DOHC 16V engine on the GTi, however the car was sent to Norfolk England to the engineering hands at Lotus for a total rework in the suspension department. A revised anti-roll bar, stiffened and lowered springs, stiffened dampers and bushings, and a new rack-and-pinion power steering were amongst the things that made the Satria GTi hotter than it's standard siblings. This made the car more eager in the corners, a trait that immediately made it a sensational little hot hatch in period!
Other than the suspension rework, Proton also introduced a nice little bodykit on the GTi. Flared arches riveted onto the bodyline, matched with 16" 6-spoke allow wheels made it look so much more appealing to the eyes.  Although it had ZERO performance effect on the car in terms of aerodynamics, this gave the Satria an exciting new lease on life. GTi Silver paint, coded A0200 was the choice that signified the outlook of this National Hero and even till today, we personally think it's the best looking Proton ever made!
Funny thinking that over the years, I've had the chance to drive other Satria GTis with that 4G93P engine, but none of them were as bone stock and fresh from factory. But finally, 21 years after it's launch, I spent a full 24 hours driving one and had the chance to discover if it was really as impressive as what Tiff Needell said on Youtube.
And We Drove A Stock One!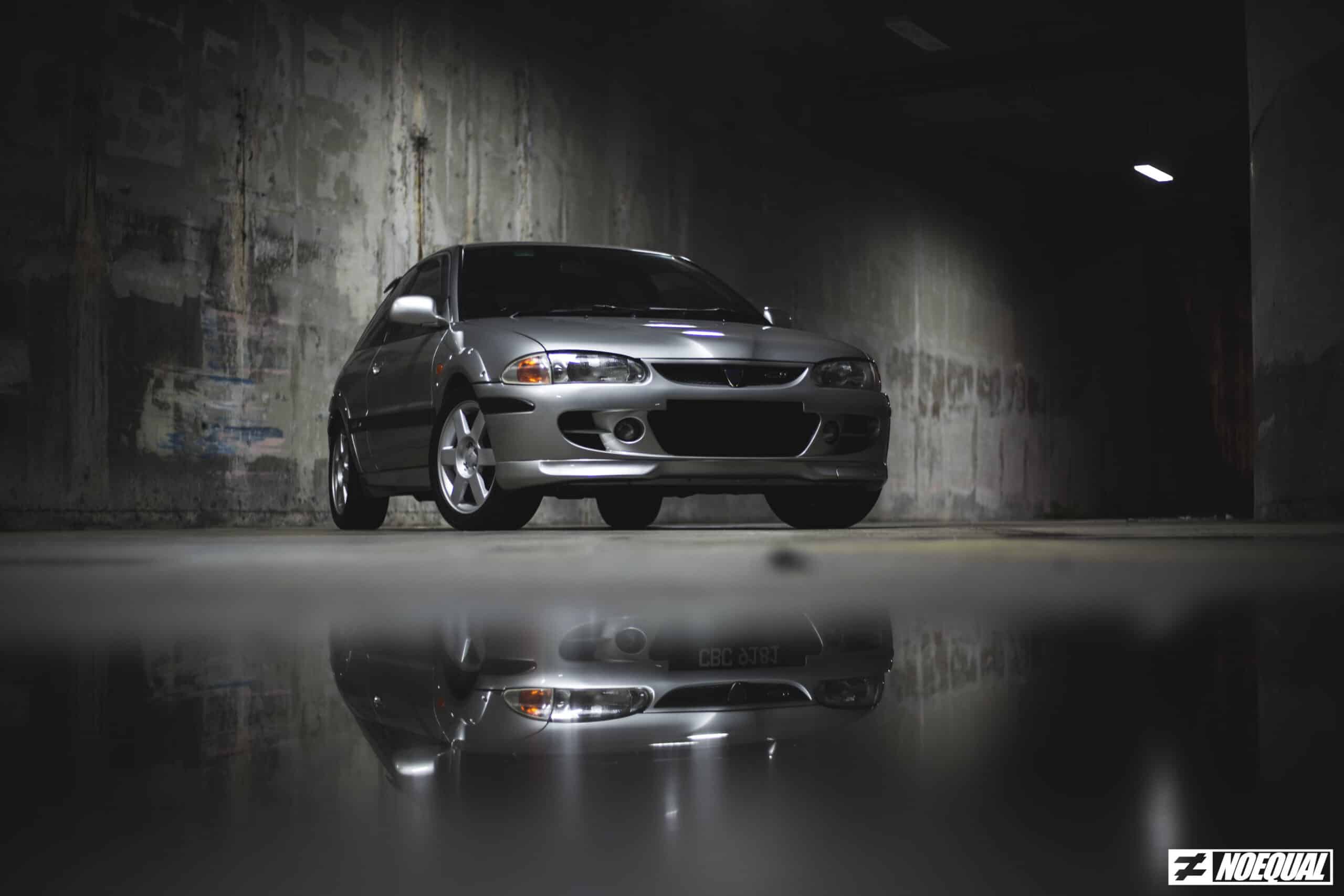 In a world where the GTi is a cult favourite, it only makes sense that anyone who bought one of these back then would have had the intention to fully explore the modification potential of the car. Hence over it's lifespan, most Satria GTis would have been exploited, stripped, and modified for different modes and purposes of driving enjoyment. But it's always made us wonder, what would a stock one feel like to drive?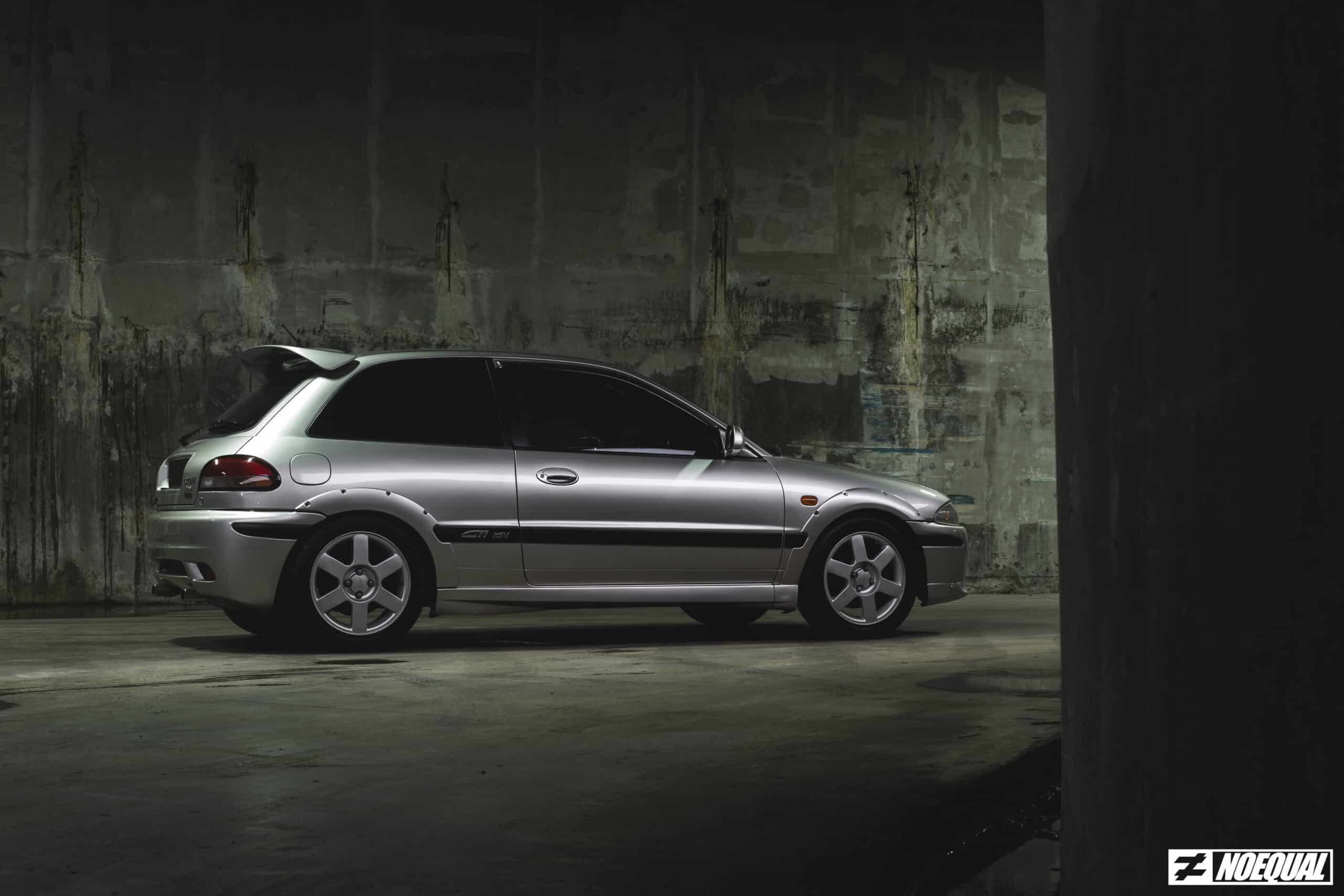 Disclaimer – this Satria GTi sampled here has been extensively restored from ground up to make it as concours and factory fresh as possible. The chassis was stripped and redone, with all wear & tear parts including rubber pieces and weather strips replaced with 'New Old Stock' (NOS) parts, which to our surprise, could still be sourced after 20 years since the GTi came into the market. Cult cars like this are going up in value, and with a fan base so big it makes total sense to restore it as a memory to what it was like at new.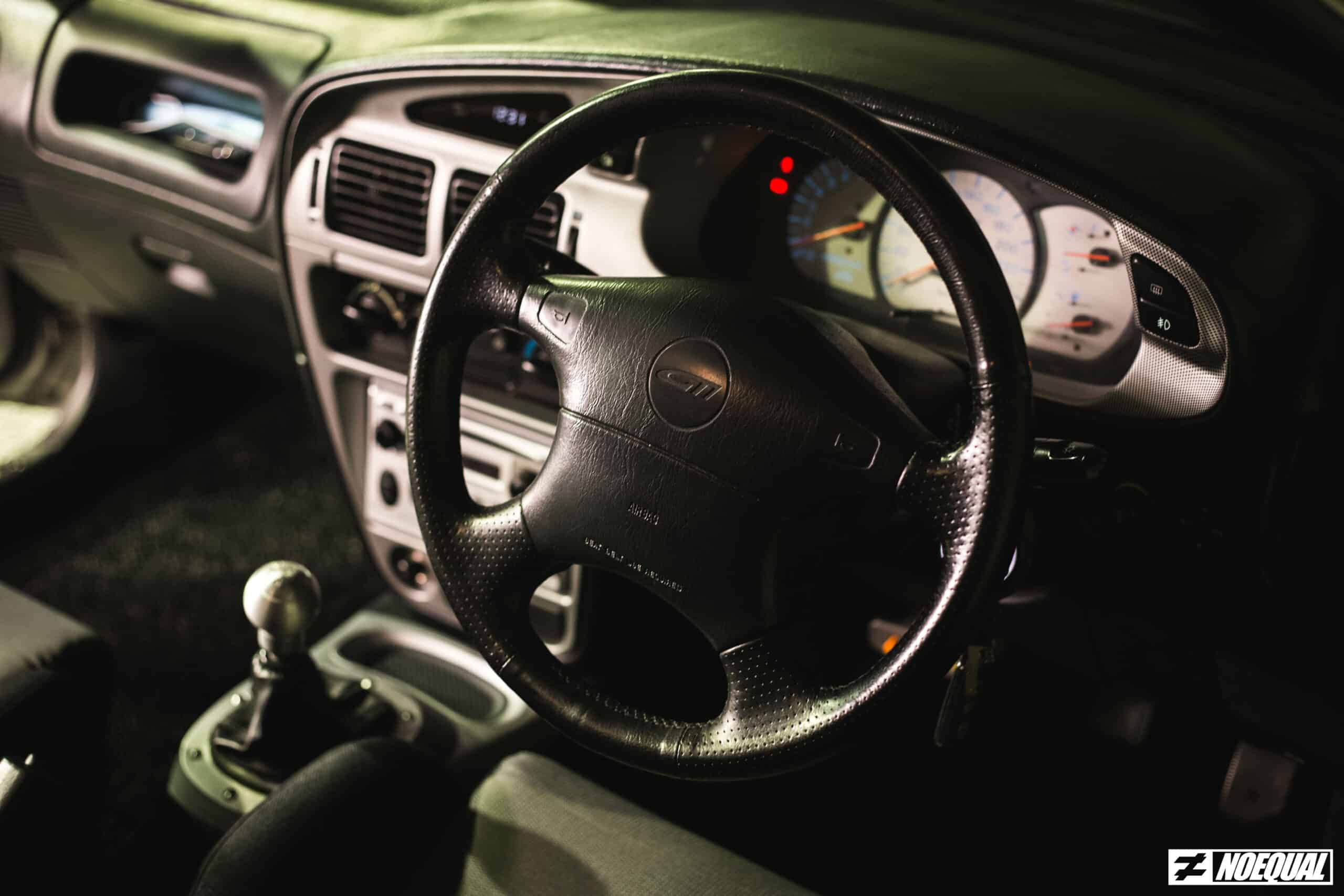 This GTi was recently restored by it's owner. Repainted in it's iconic GTi Silver a week prior to this review, it felt like a brand new car out of an EON showroom in year 2000. The stock GTi-embossed 4-spoke steering wheel was definitely something you'll unlikely find in other GTis these days. The weathered aluminium pedals and gear knob says a lot about a car too, and since originality was key in the restoration, keeping the original (but no longer functioning) radio was definitely important. We adored the NOS GTi floor mats too and if there was something to appreciate about any GTi, it would be the period correct Recaro Njoy seats that are so pleasing to the eyes.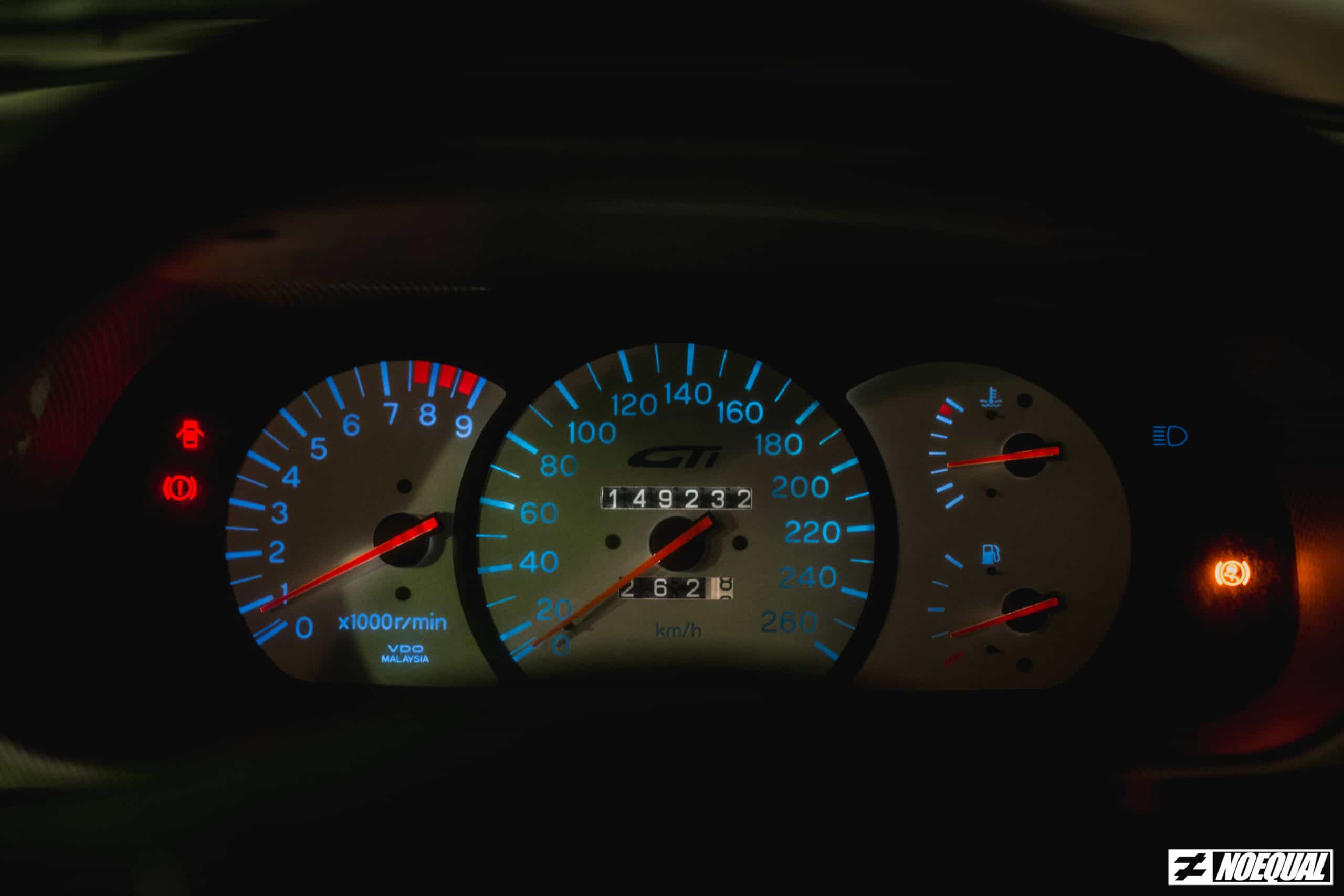 Stepping into a Satria GTi in this condition honestly feels quite surreal. We're of course most interested in the 145hp and 167nm engine that's been mated to the 5-speed manual gearbox that most GTis we've experienced before would've been modified already. The stock engine we wouldn't say feel gutless, in fact it's rather quite punchy heading up towards 5000rpm but we sense a drop in the curve above that. For the GTi, there were two variants where the first batch between 1999 to 2002 that was on a drive-by-cable setup and second batch with a drive-by-wire setup till production end; or more simply known as the MMC and Siemens VDO variants.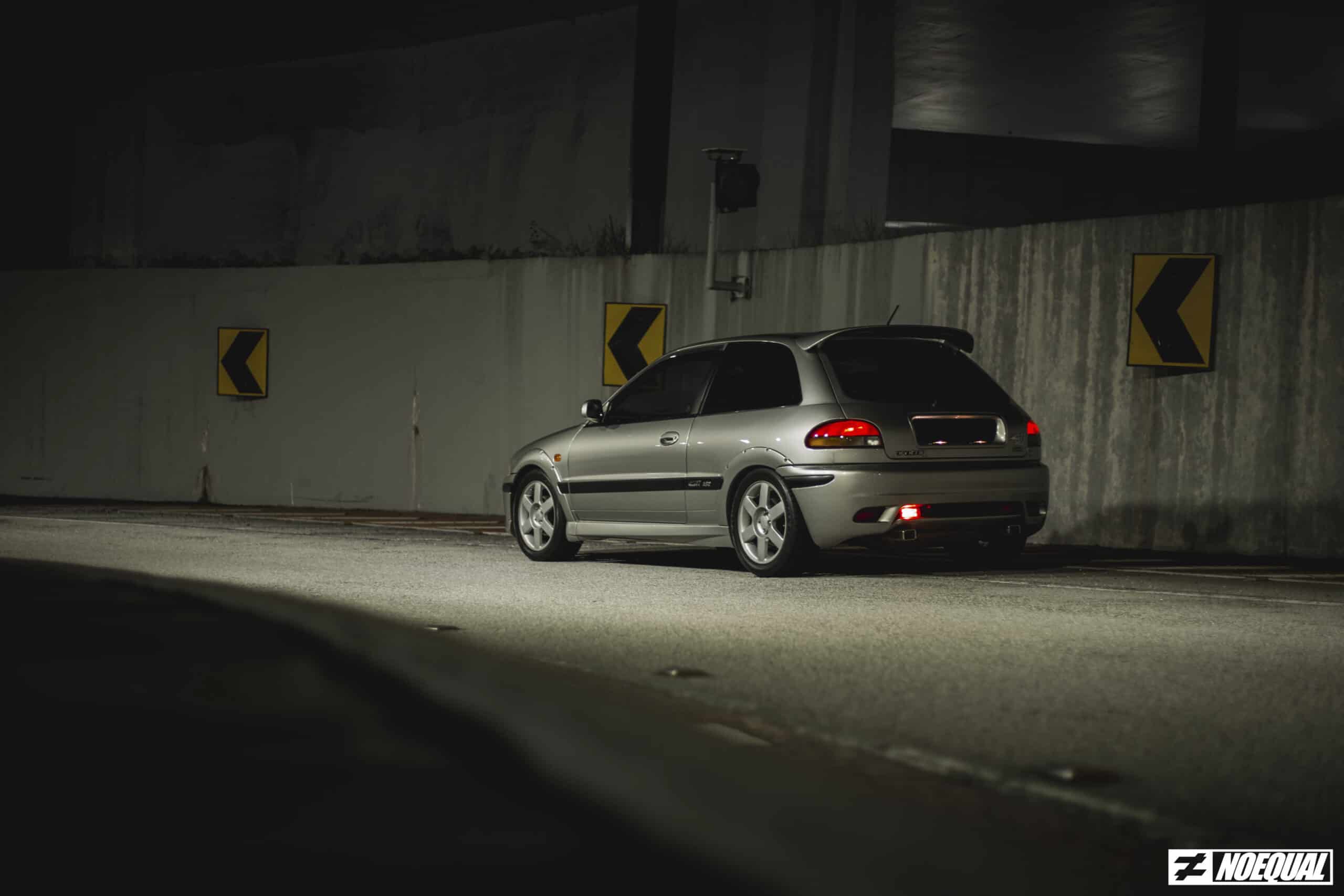 If we could nitpick – the gearing does feel rather long which makes the drive feel a little less engaging in stock form. Small wonder people will always talk about the aftermarket 4.7 or the more sought after 4.8 final drive ratio for the 4G93. For those more familiar with the Satria platform, the gear pattern has always felt a little odd where it feels slightly slanted towards the driver and the throw between 2nd and 3rd gear is farther than shifting up from 4th to 5th. Hard to explain it, but something you need to experience yourself. Those with Satrias would know what we're talking about!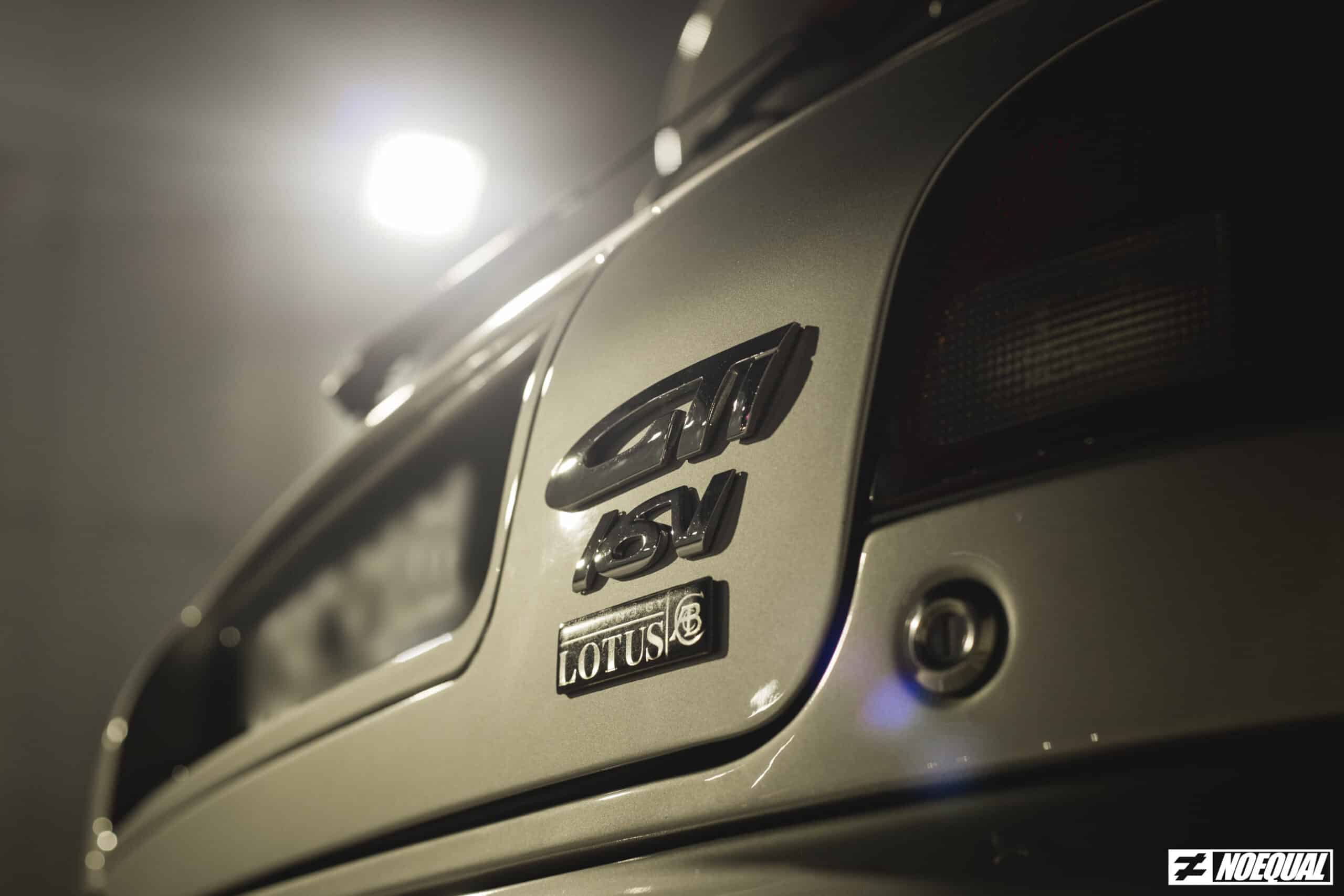 But we're most curious when spoken to about the "Handling By Lotus" part of the GTi, considering it was the biggest selling proposition for many in the early 2000s. We wouldn't call the ride stiff? But rather quite supple on the streets with a slight roll sensation which we think was what Lotus 'tuned' it to be – a little speedy hatch for the streets rather than one you'd attack a track day weekend with. But the steering does indeed feel quite eager, giving that slight darty sensation on the front end to call it FUN!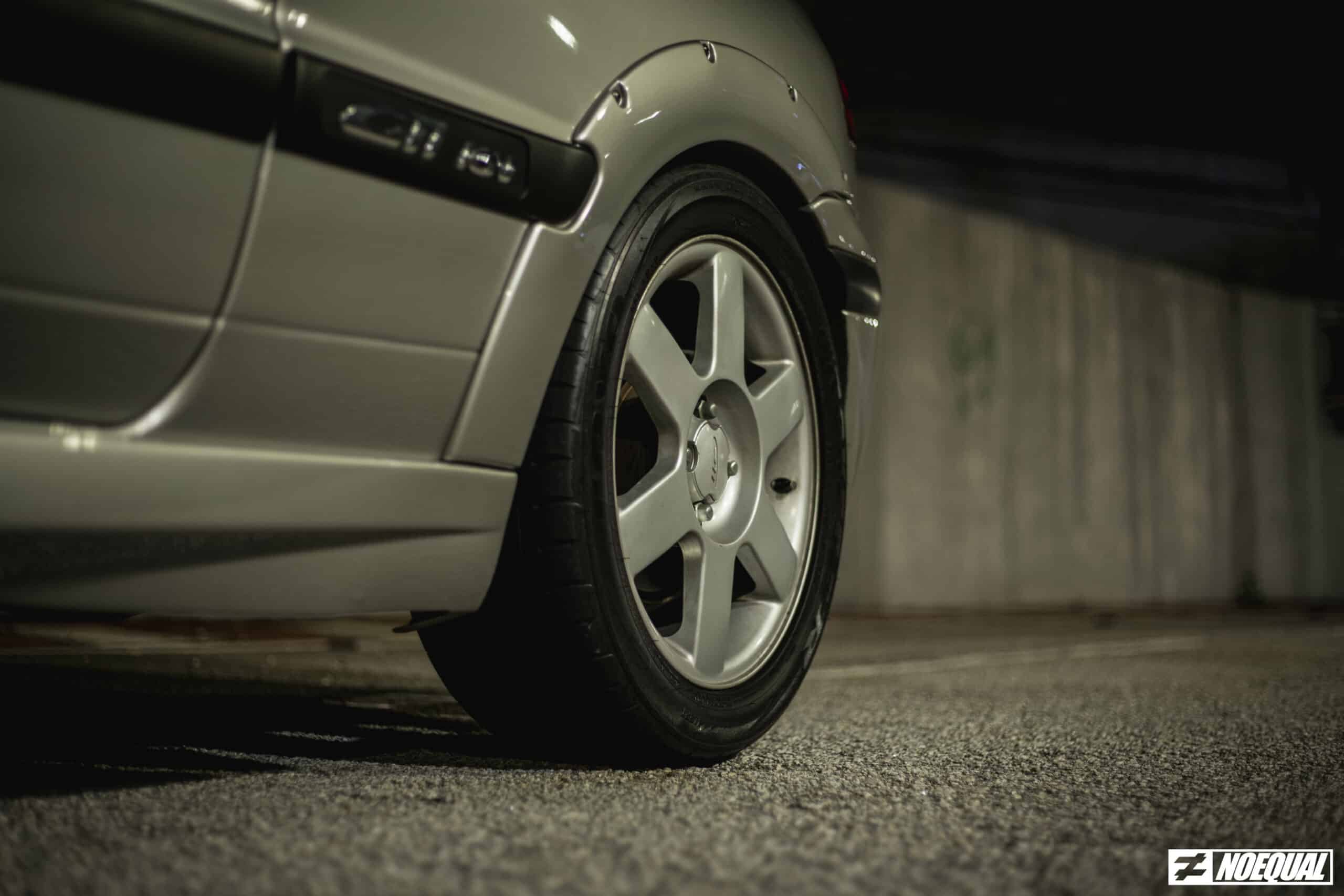 There are no hints of nervousness mid-corner from the steering, nor the chassis to any lift-off oversteer sensation. If Proton and Lotus wanted to push for a bit of fun, we reckon inducing a bit of liveliness on the chassis could have made people smile more. In no way is it boring though, because it does feel sweet as a hot-hatch and must have been pretty amazing in period when there weren't that many interesting hot-hatches within the same price range.
Following the trends of JDM auction market value, a fully stock or restored Satria GTi could and should be fetching a better value than a modified one in the near future. In a world where Proton is famous for it's dying window motor, the Satria GTi is definitely a car that makes us love the brand as Malaysian and a car enthusiasts. This car will forever be in the hearts of Malaysian car enthusiasts because it was a full-fledge hot hatch from our own home grown badge that we can totally be proud about.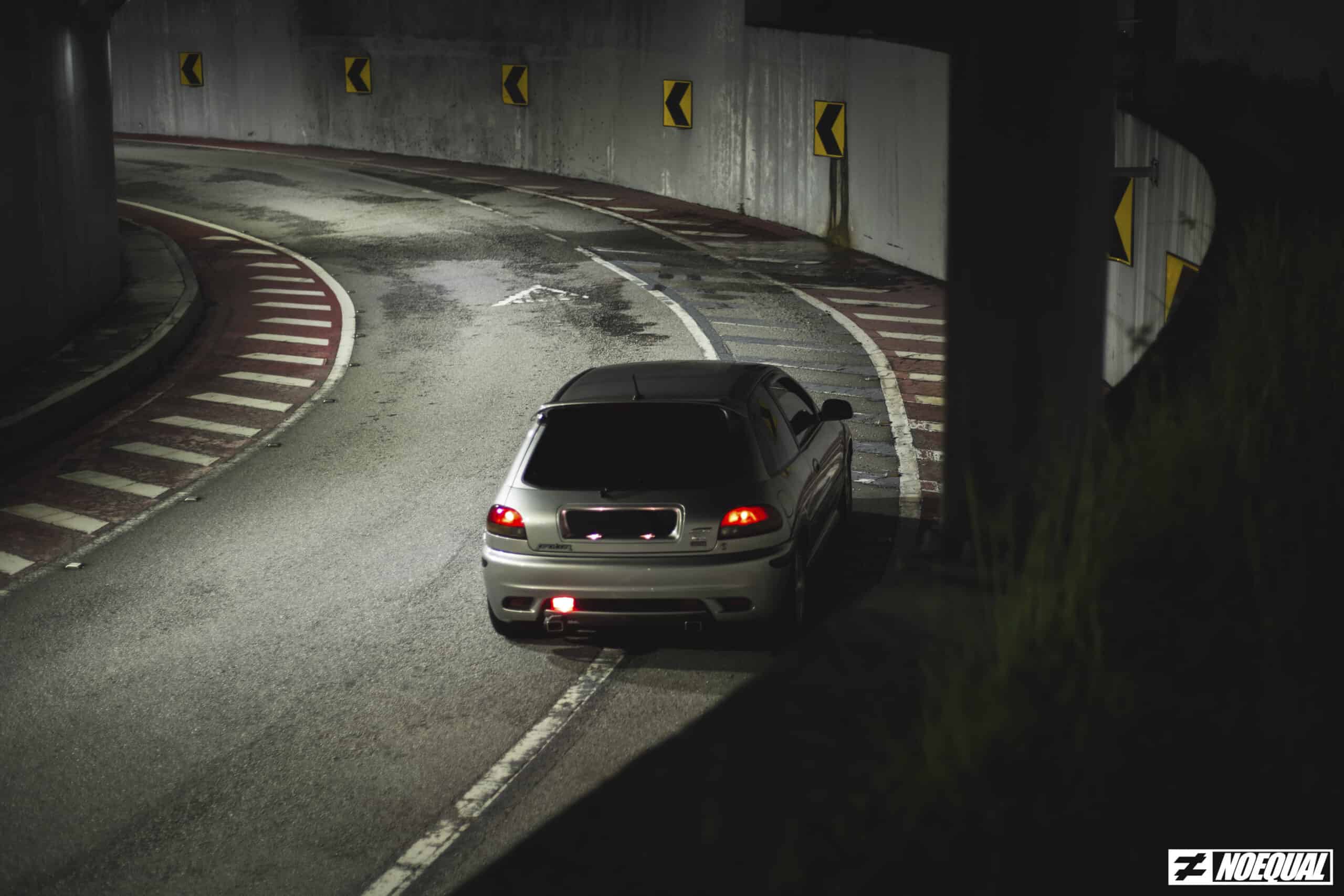 At new, a Satria GTi from EON/Proton Edar would have set you back RM68,000 which if we are to compare in today's value, would see a stupidly competitive price for the package. And while it may not have been a motorsports homologation model or a limited production variant, the GTi is still so desirable after two decades in existence. Prices seems to be moving up a scale lately, but you can still find an original GTi within the range of RM15,000, depending on the condition and modifications done. But of course, if you're looking for a limited edition car, you can always find the super limited Satria R3 with only 150 units ever made.
But for us – the Satria GTi will always be THE Malaysian hot-hatch icon and a true National Hero in our books!
Written By | Qhalis Najmi
Photos By | Rikmunwerks