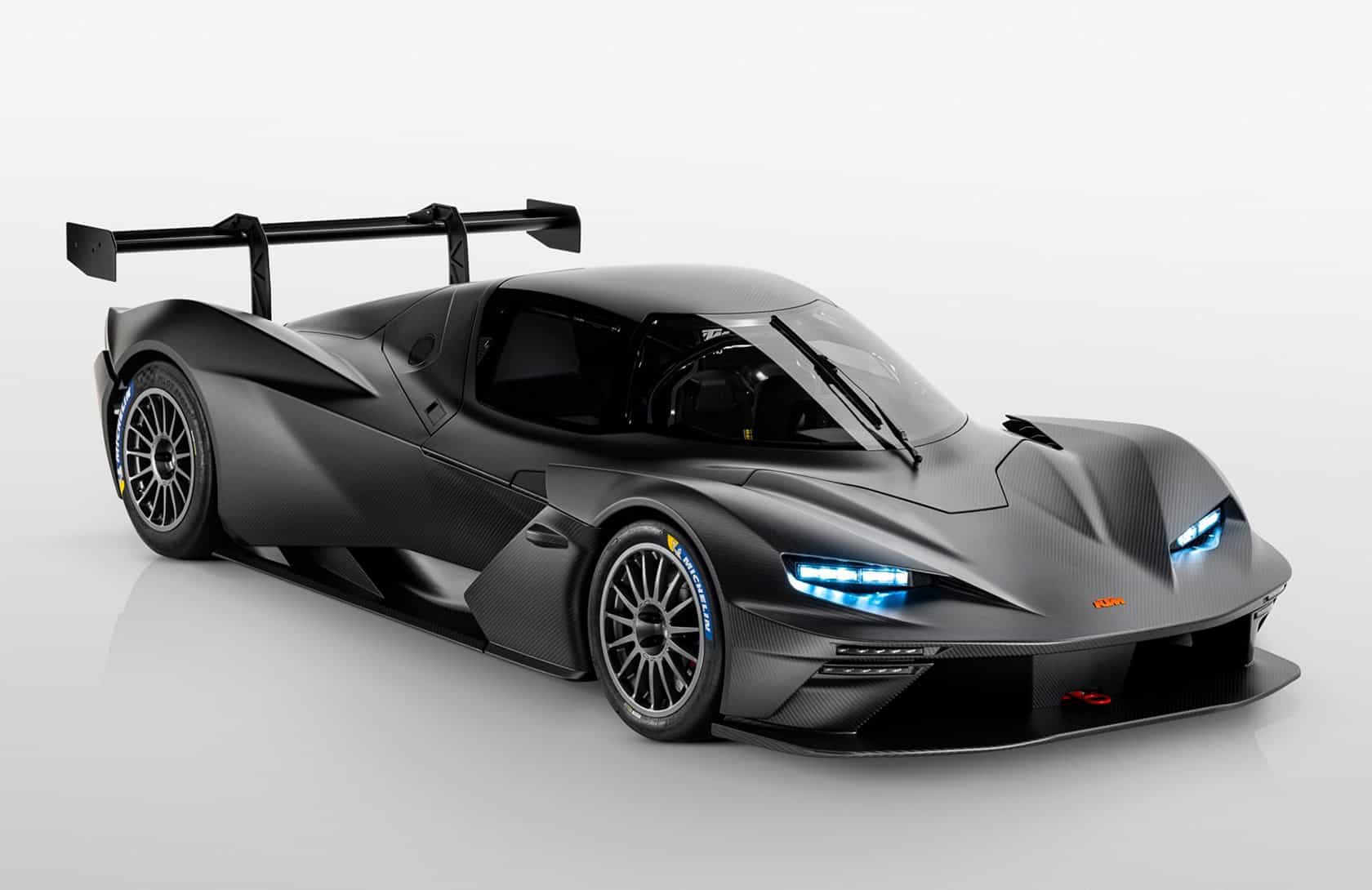 Although KTM is commonly known as a motorcycle manufacturer, they also have some considerable success in making sports cars since 2008. The X-Bow has been hailed as one of the exciting track cars you can get your hands on and now, the Austrian brand has a new offering to those wanting more speed and power as KTM unveils the new X-Bow GTX!
KTM X-Bow GTX – Lightweight construction | Power | Safety
Lightweight Construction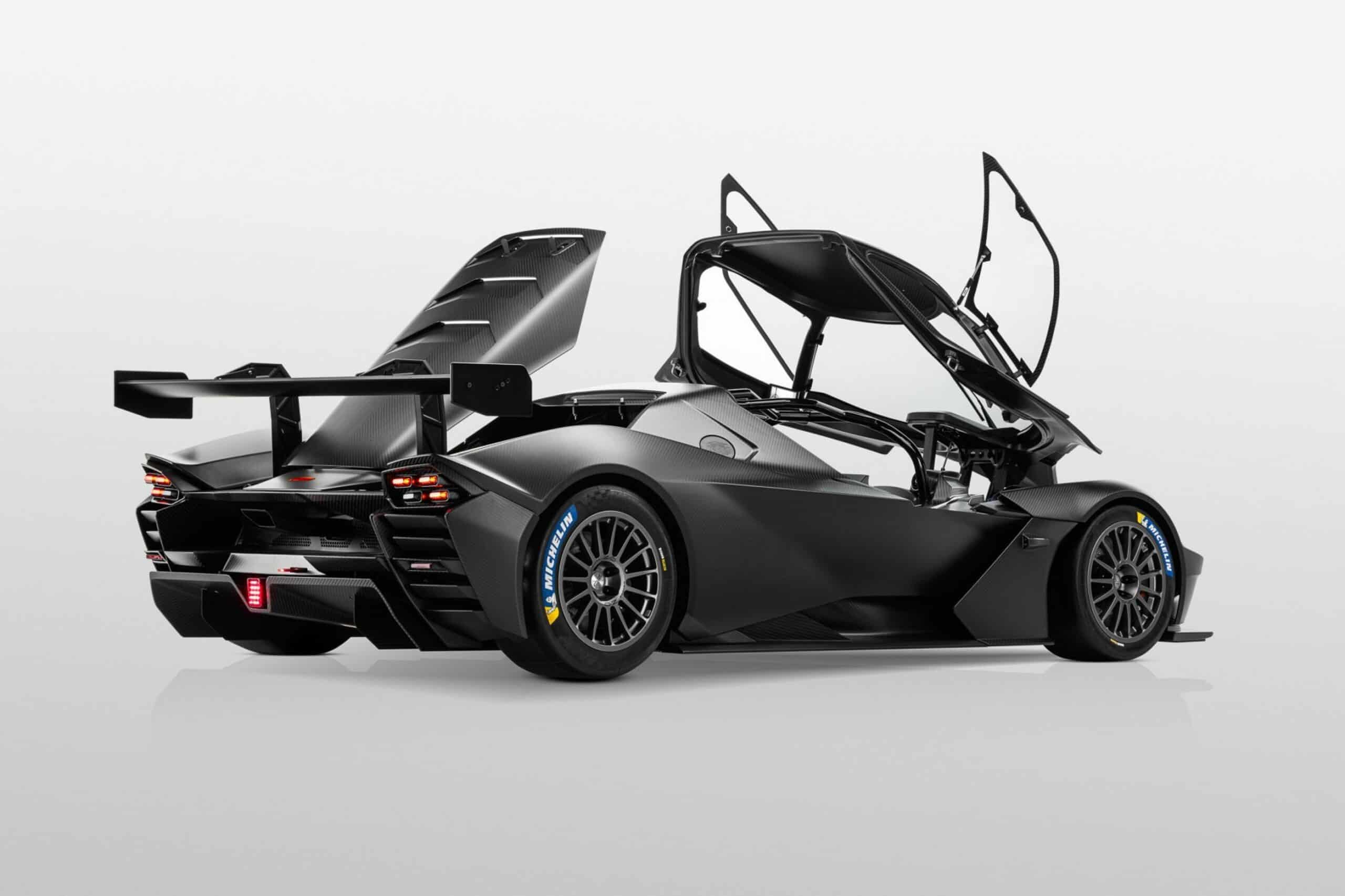 Developed in collaboration with Reiter Engineering, this track-only machine does not fool around as it ticks all the right boxes to go fast. For starters, the body is made out of carbon fiber and it is built on the same carbon fiber monocoque as the regular X-Bow. This brings the GTX's weight down to 1047kg, which also means a better power-to-weight ratio.
Power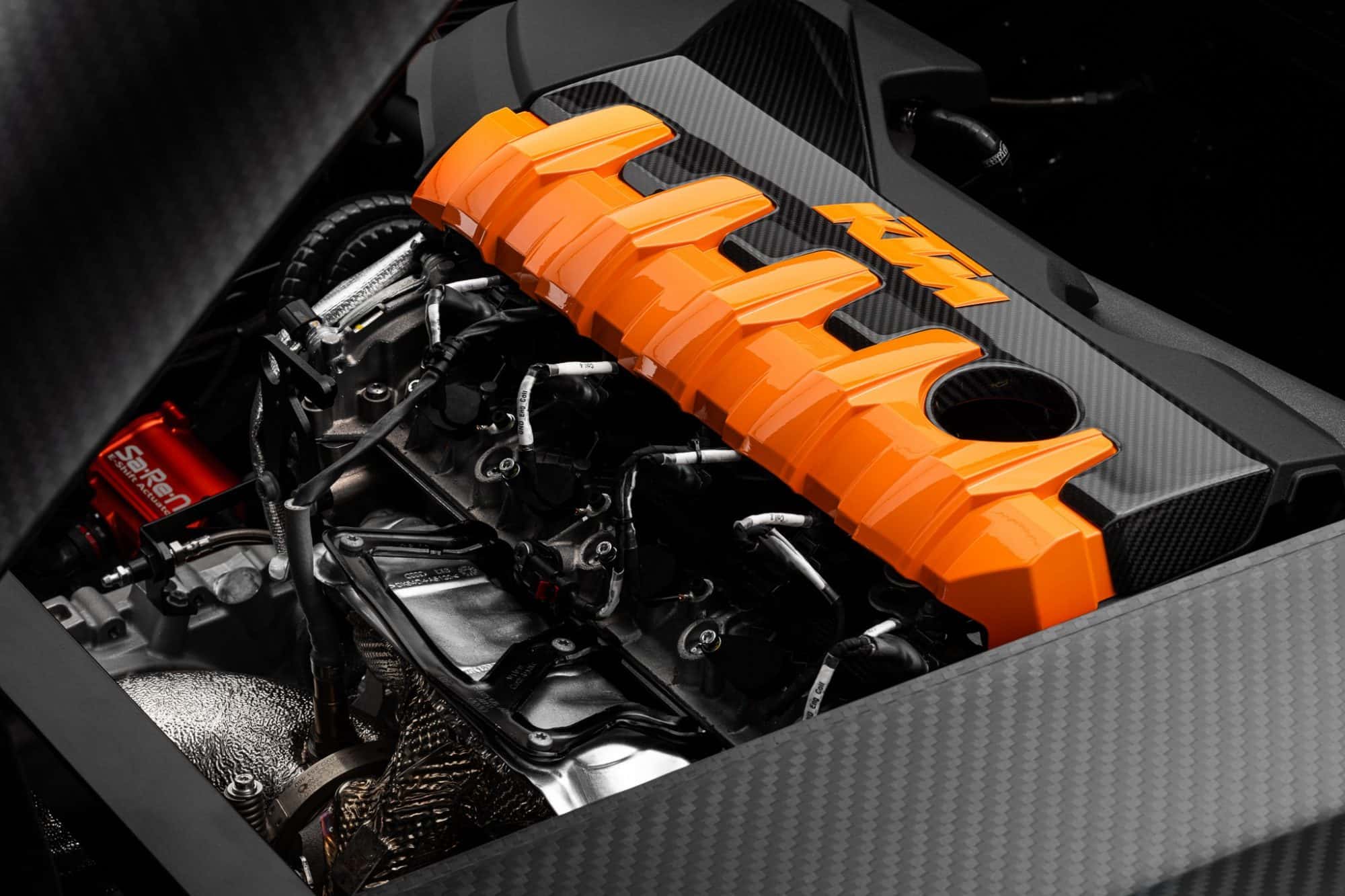 The GTX is powered by the same 2.5-liter turbocharged five-cylinder engine found in the Audi RS3, but it has been tuned to produce 530-horsepower and 479 lb-ft of torque. In order to squeeze out more power, KTM has modified the injection valves, wastegate, intake system, exhaust system, and the ECU software.
Power is channelled to the rear tires via a Holinger MF sequential six-speed gearbox, and a set of high-performance six-piston brakes are standing by for stopping power. The GTX is clearly ready to assume roles on the track as long as possible as it is fitted with a 120-liter FT3 safety tank which KTM claims will allow the GTX to "drive further respectively longer than the competition".
Probably one of the main highlights of the GTX will be the jetfighter canopy which was taken from the X-Bow GT4 and modified to fit the GTX. While the one-piece canopy is replaced with a carbon frame and has opening glass doors on both sides, the canopy can still be opened for entry/exit purposes.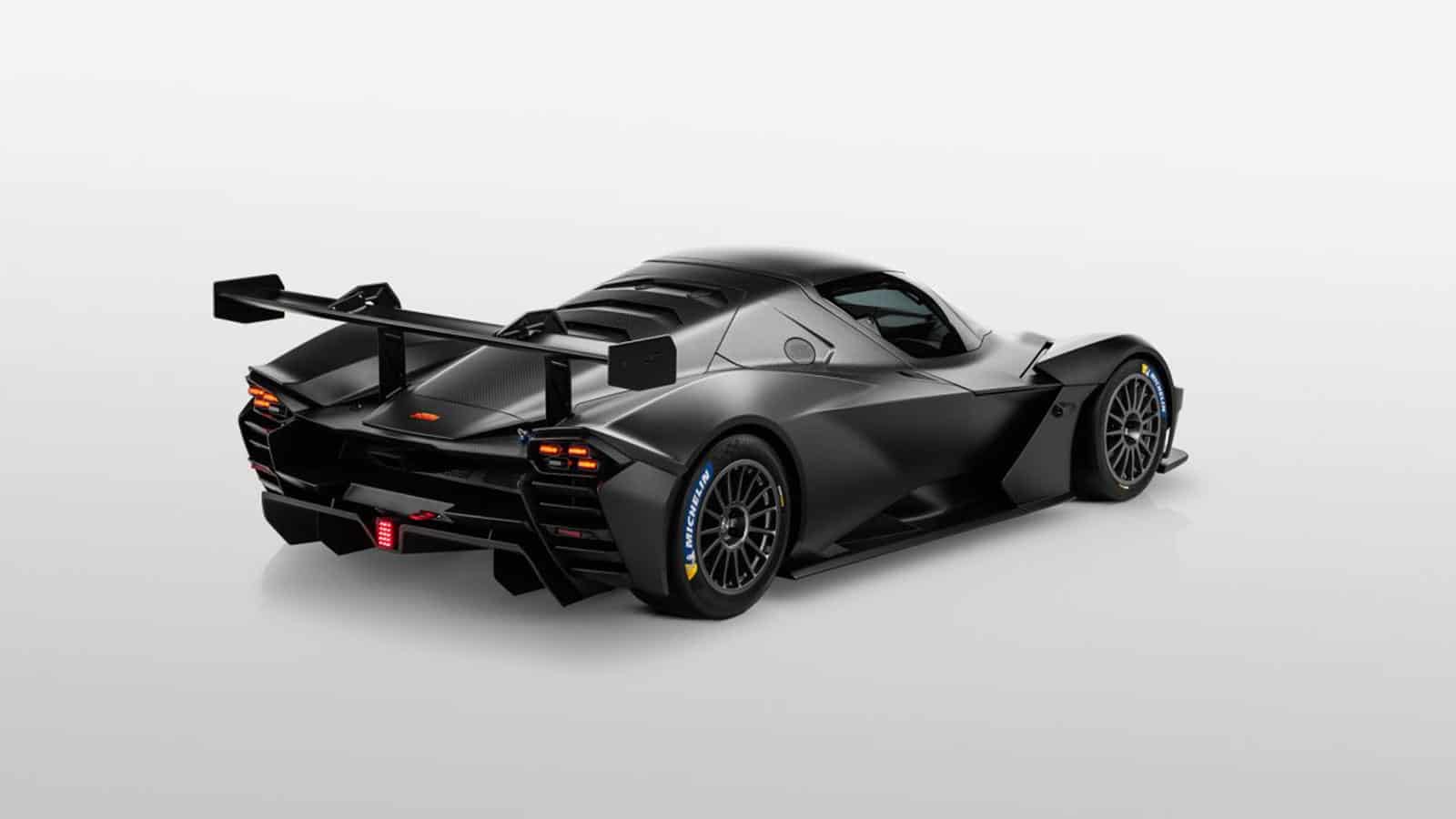 If the car looks odd to you in some way, that is because there are no side mirrors present on the GTX. They have been replaced with two rearview cameras. Kinda looks sleek without the side mirrors, right?
Safety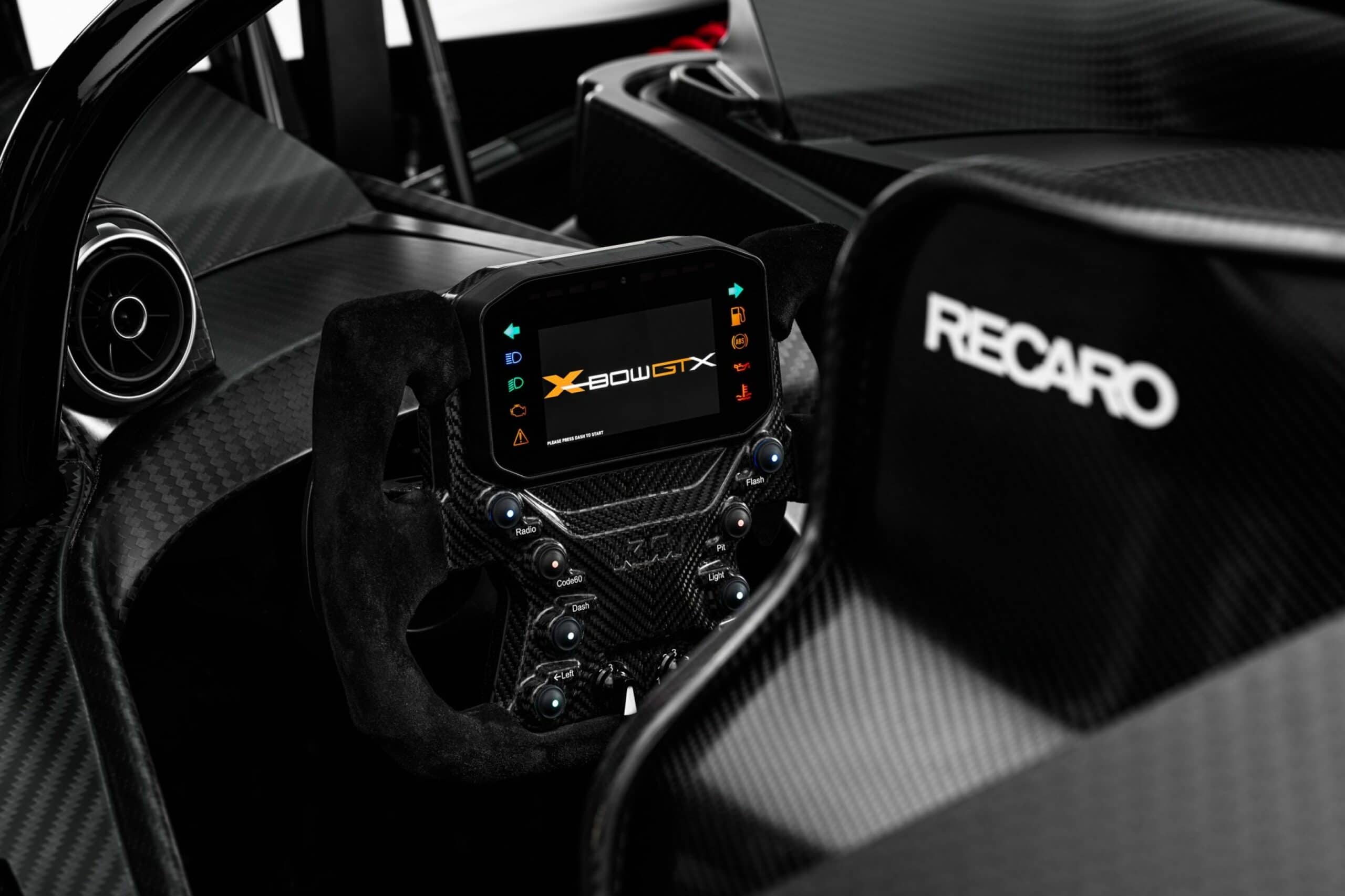 To protect the occupant sitting in the carbon-kevlar Recaro seat, the GTX is fitted with a GT homologated roll cage and a six-point racing harness. KTM understands that not all drivers piloting the GTX will be professionals, so they have fitted a new adjustable steering wheel with electric power steering. The traction control comes with eight different settings, while the ABS has ten settings to suit the ever-changing track conditions.
So, does anyone have 230,000 Euros to spend on this jaw-dropping track machine?