After months of inactivity that had deprived the community from any form of activities, our local custom culture scene is slowly waking up from the slump. As a media entity, our content is mostly event-driven. So when we were informed that a community-based event is happening, we immediately reserved our date to attend the event. To be honest, we are not really well-versed in the custom culture world, with the only exposure we had was from working together with Art of Speed Malaysia for their build-off documentaries. But that should be a good start right?
So last weekend, we drove to up to the east coast to attend 'LUMBA PANTAI', a beach race and camping event held at Pantai Balok in Pahang organised by Kuantan-based Kelompok Marhaen, a local bike group and enthusiasts. Having seen beach races videos from all over the world and local counterparts, we have always wanted to be a part of this kind of event.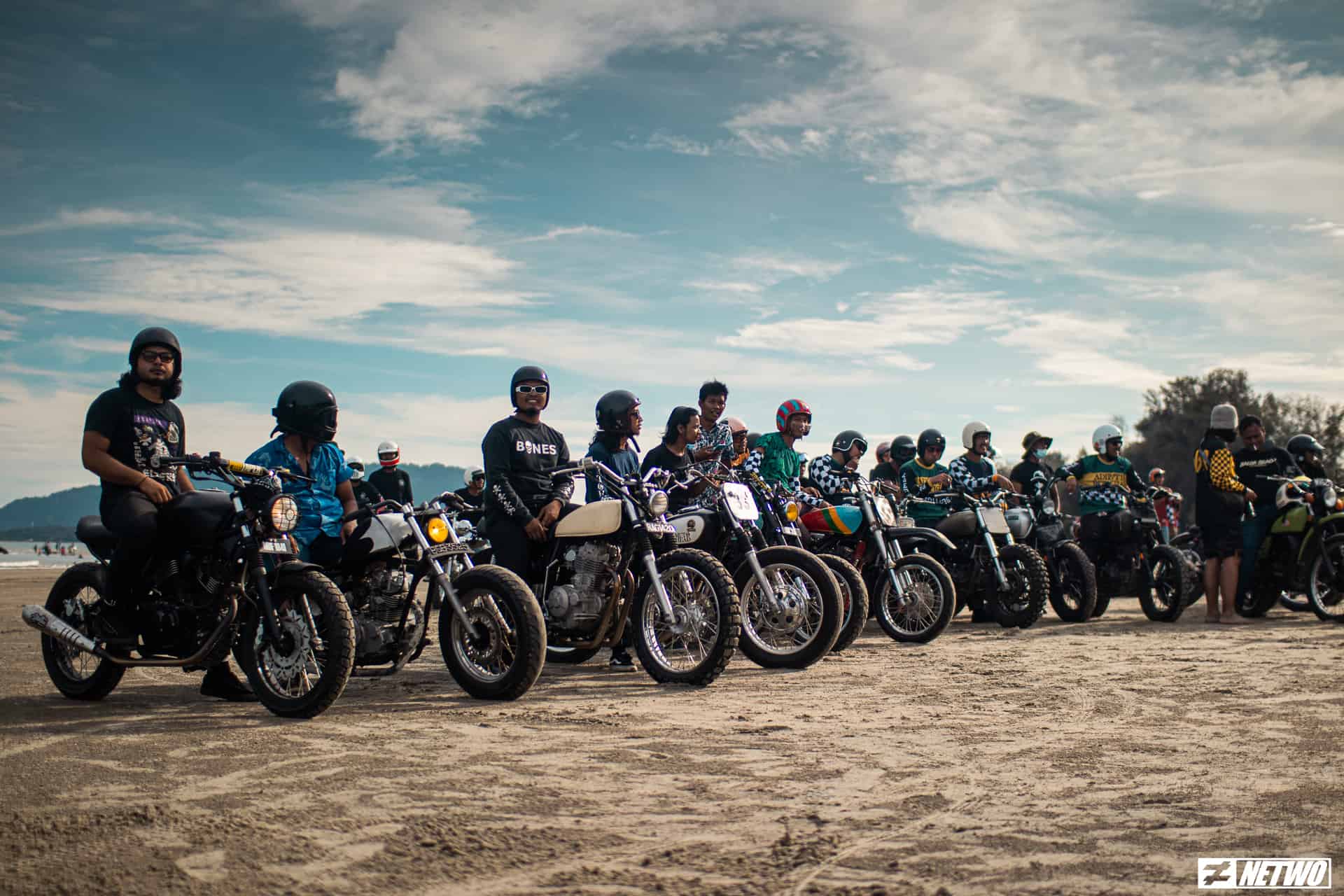 Bond To Race
Although the race was the main highlight of the event, the spirit of competitiveness between the participants was barely felt. This wasn't necessarily a bad thing as rather than being competitive towards each other in winning the race, this beach race was one of the many mediums aimed to build a tighter bond and camaraderie between the participants.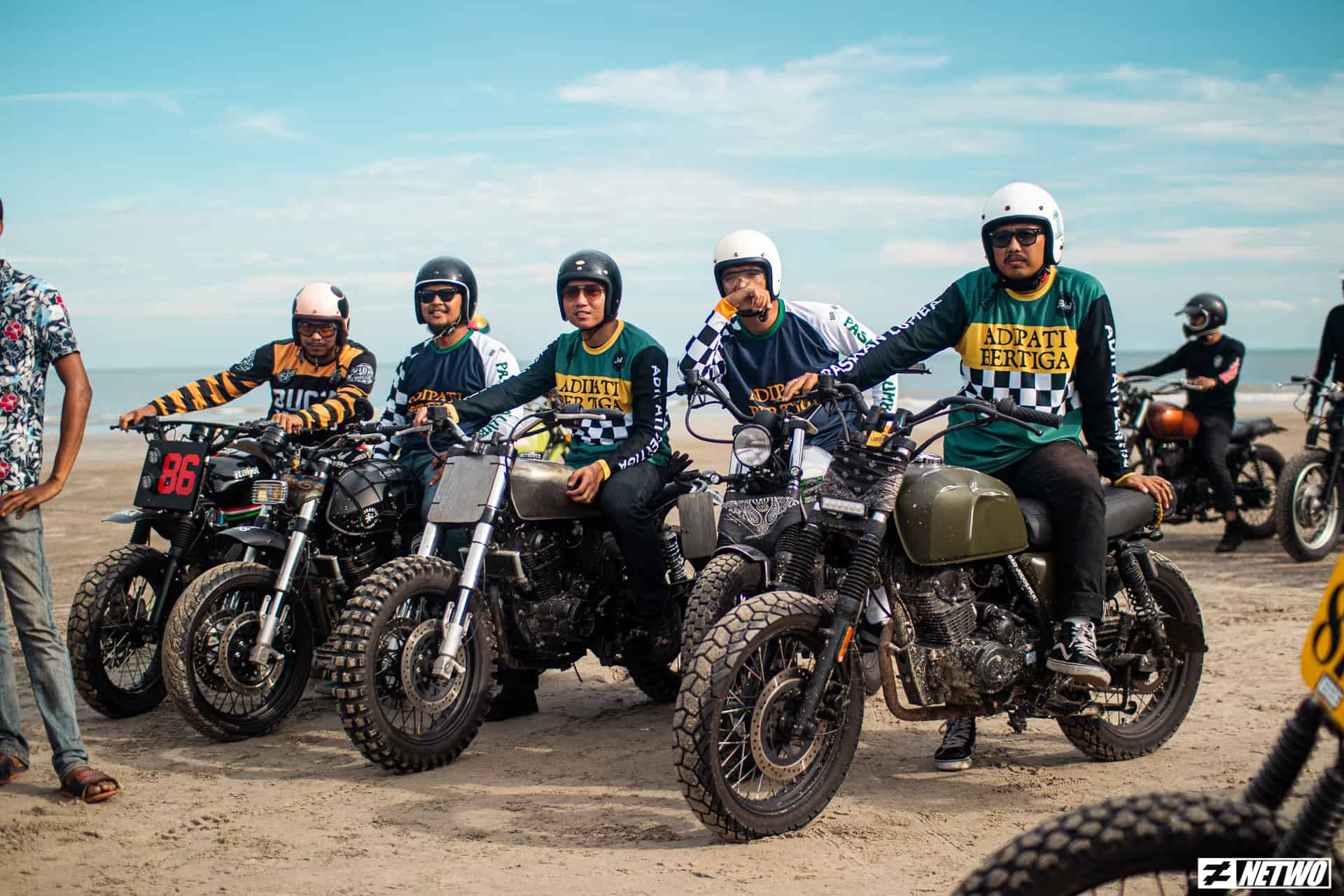 Meat and Greet
In a small, tight-knit community as this, everybody knows each other here. That being said, it is just not worth it to make enemy out of anything. Though, there are a noticeable number of bigger clans like Rusty Factory, Rachun Motor Club, Adipati Bertiga, Volter Rollers, and Buragas Cycle but beyond those names, everyone is familiar with each others' company. Couple that up with good weather all weekend long and good meat for BBQ, it really clears your mind off other matters.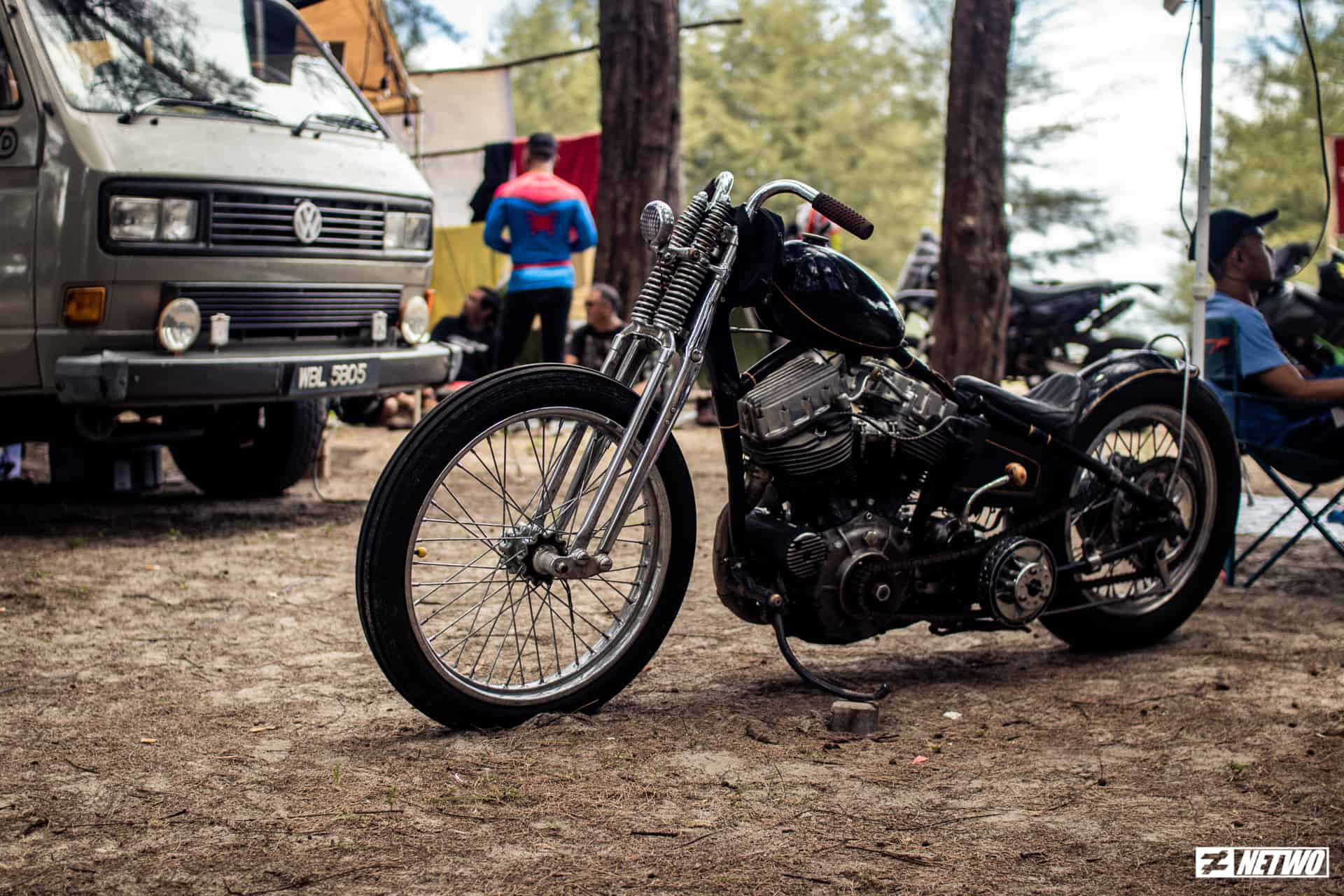 Unfortunately, we were unable to stay for the camping activity but from the social media feeds of participants, the event seemed to be a very fun and relaxed albeit family-oriented with cool displays of custom bikes and vehicles from the participants themselves. Being one of the biggest name in local custom culture, Art of Speed Malaysia showed up with full force and their Buragas boys taking home a couple medals from the race. Other well-known figures spotted in this event for instance is Noh, lead singer of Hujan and founder of Hikari Riders and Pa'din Musa, the legend skater and founder of Abah & Sons.
We left feeling that we definitely are missing out all these while for not attending other iteration of the event but this will surely move up its priority in our book in the future!