In what could possibly be the best news for Mitchell Cheah in 2020, the young Malaysian packed his bags and headed to Austria to fill in the empty seat left by Nico Gruber in the 2020 ADAC TCR Germany series. But the series of celebration was just starting for Mitchell as after securing pole position in qualifying, he gave the field a great fight to take home a third place in Race 1!
Picking up Pole
Driving for Hyundai Team Engstler, Mitchell was no stranger to the Hyundai i30 N TCR as he raced the same type of car in a number of occasions such as in TCR Malaysia. His skills and adaptability was immediately demonstrated after he clocked a 1:37.582 that had earned him the pole position to start Race 1 in.
A Tough Field to Crack
Facing a field of eager racers at the back, keeping pole position was a great challenge as #13 Antti Buri and #2 Harald Proczyk were all over Mitchell to take over the lead. Although Buri was able to jump to the front and distance himself from the pack, Mitchell was involved in a bumper-to-bumper battle with #2 which saw Proczyk getting the best of Mitchell.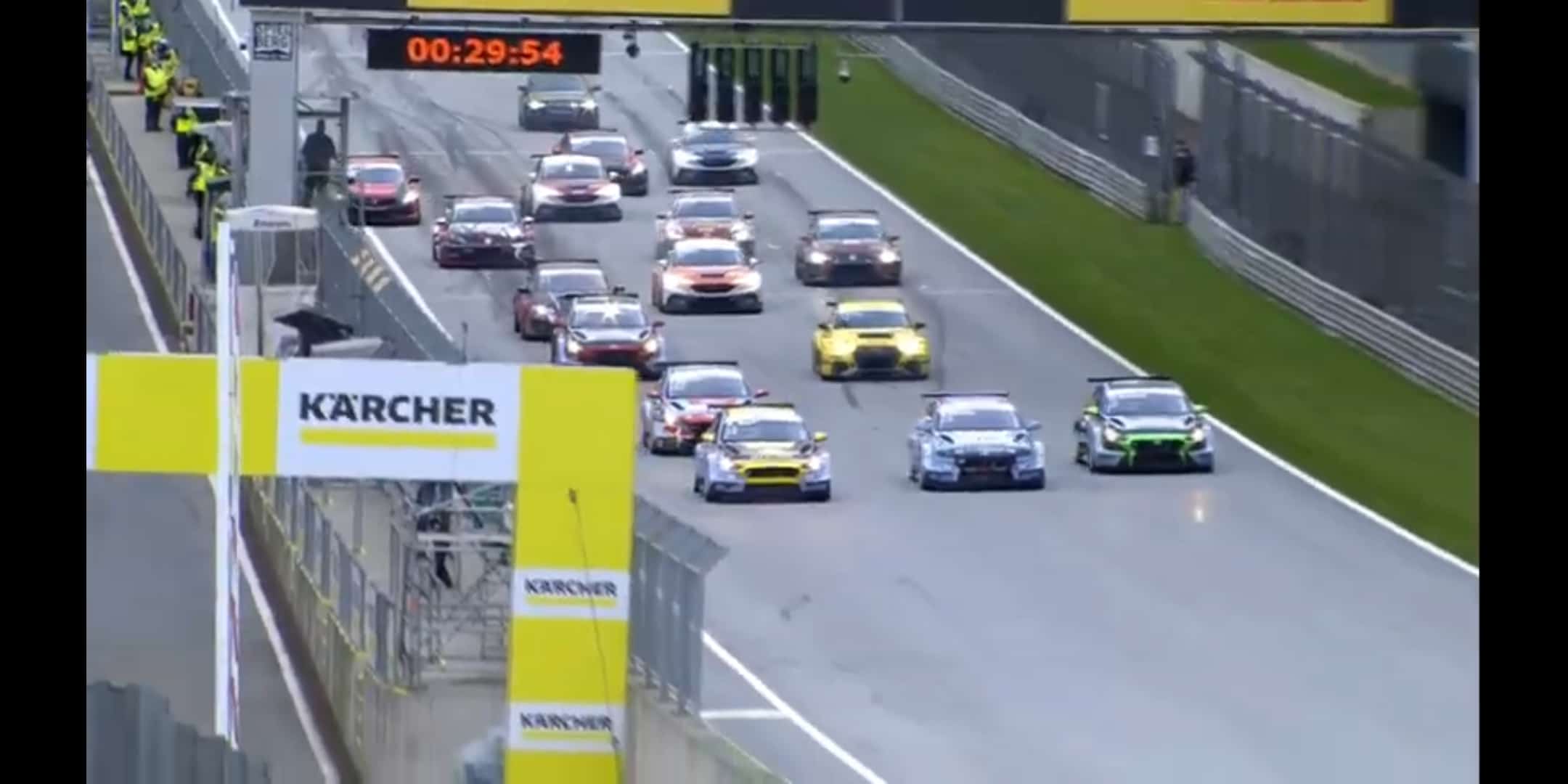 Losing two places however was not a drawback for Mitchell as he was still in the podium position. Meanwhile, the race was still very tight at the moment as at the back of him was a trail of three other drivers, all wanting to grab that final podium spot.
But as they say, one man's misery is another's fortune. In chasing the final podium spot, #98 Jan Seyffert and #88 Dominik Fugel were involved in a collision which had created a bit of breathing space for Mitchell. Keeping his head down at the remaining laps, Mitchell crossed the finishing line to bring home a third place finish, almost matching his best Red Bull Ring's best finish in second place last year.