The new Proton X50 has taken the hearts and minds of Malaysians by storm ever since we've heard hush whispers of a potential small crossover coming from Proton about a year ago. From artist renditions to leaked images, the X50 has been what many Malaysians want and suffice to say, Proton did deliver the goods with good looks and rather impressive performance figures. However, due to the overwhelming response by the public, Proton is currently having difficulties in delivering the cars to the owners in time and many have since decided to part ways from their potential X50s.
This got us thinking, if good looks and performance are what you're after, there are many other new cars in that price range that might tickle your fancy. However, we at NoEqual.co would go for the once out-of-reach cars as the used car market is flooded with variety of impressive yet interesting cars. We're talking about those that are now floating in the used car market for around the same budget of the X50. Although we've done the 'Under RM100k' cars during the MCO period, the cars in this list are different cars that we might have glossed over.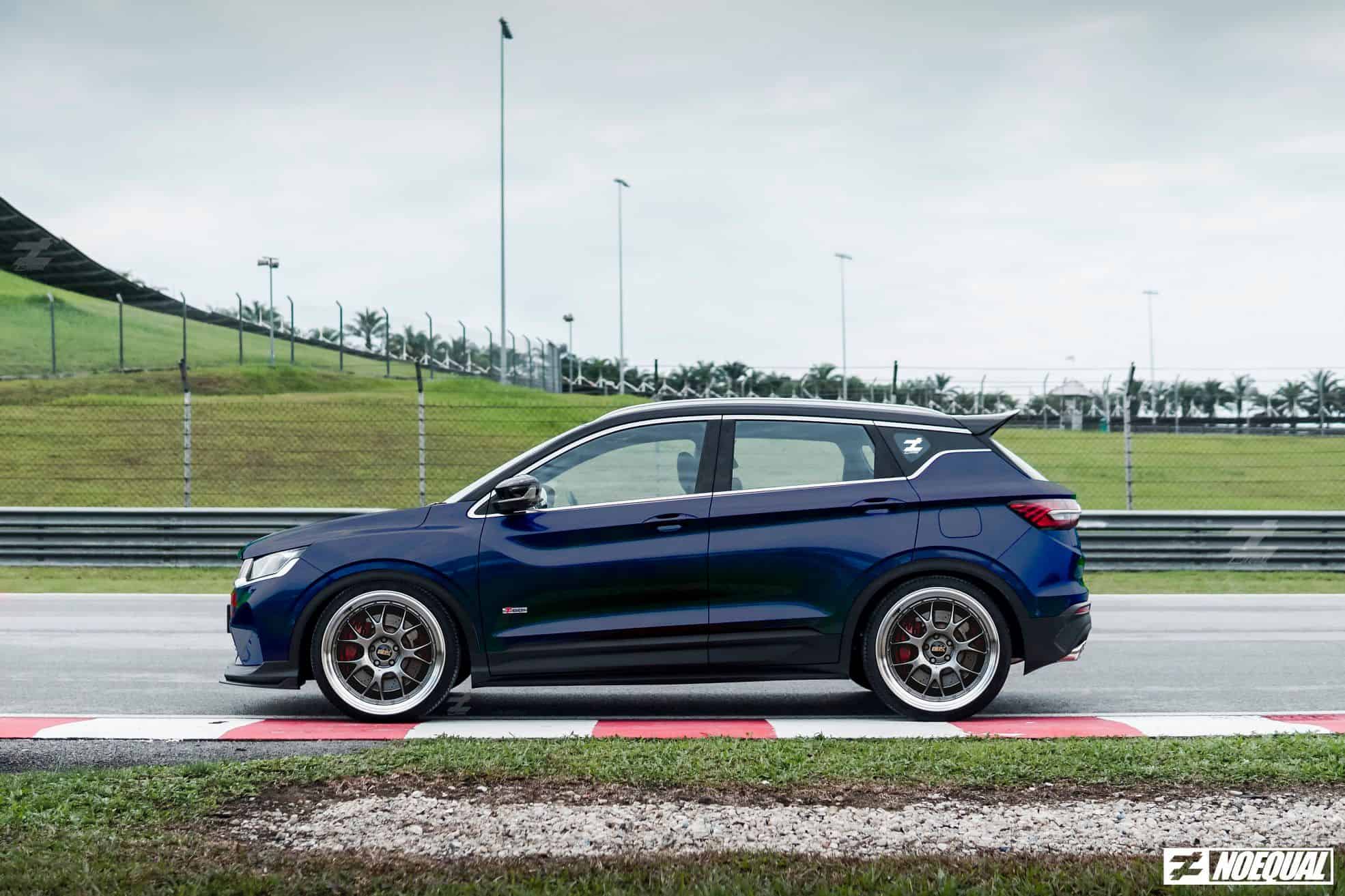 From hot-hatches to former million ringgit cars, we've listed some strong contenders but as with any depreciated car, there's a catch. Well if you do find something you like on this list and intend on getting any one of these depreciated automobiles, you should know what are the common issues on these cars beforehand. It goes without saying, you should always replace the 'wear and tear' parts for future ease of mind.
Toyota GT86/Subaru BRZ
Okay, maybe this was already in the previous list but the depreciating Toyobaru twins is definitely something worth considering. The 86/BRZ has always been considered to be a lightweight, well-balanced RWD chassis so it has the proper recipe as a driver's car. As the seats and the engine is mounted lower to the ground, the car too has a low center of gravity. This is a car that could teach you how to be a fast driver although there's a lot of power left to be desired.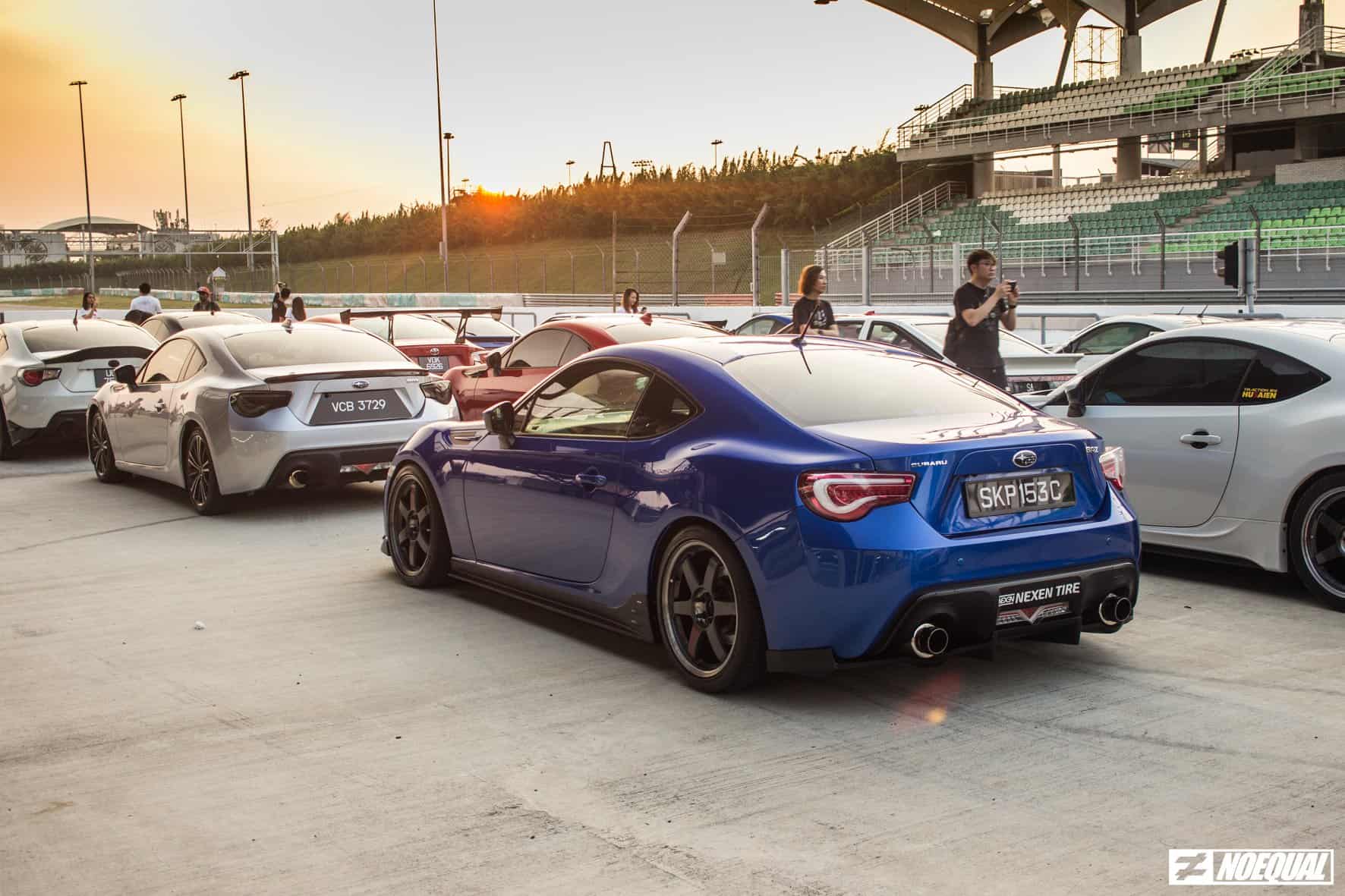 That being said, the lack of grunt from the naturally-aspirated FA20 is what you might want to think about. As dyno figures are only showing about 160+whp, reaching 200whp without forced induction would be rather difficult and expensive. Though, the earlier batch of registered cars could fetch around the RM100k mark as unregistered units being more expensive than the X50 Flagship. Maybe wait a little longer, as the successor might just make the first generation GT86/BRZ a lot cheaper.
What to look for – GT86 problems that owners tend to face are condensation build-up in the rear tail lamps and some owners had experienced a loss of power steering assistance. That being said, they're generally reliable cars with easy to find spare parts.
Nissan 370Z
Despite still being in production since 2009, the Nissan 370Z (Fairlady Z in Japan) is still a relatively unknown car in Malaysia. You barely see 370Zs roaming around the streets of KL as compared to the predecessor, the 350Z. When it was put on sale back in 2009, it was a whopping RM370k for either a manual or an automatic option, the 3.7-litre was destined to be doomed for our market. But now at around RM90k for a 2013 car, someone's loss might be your gain.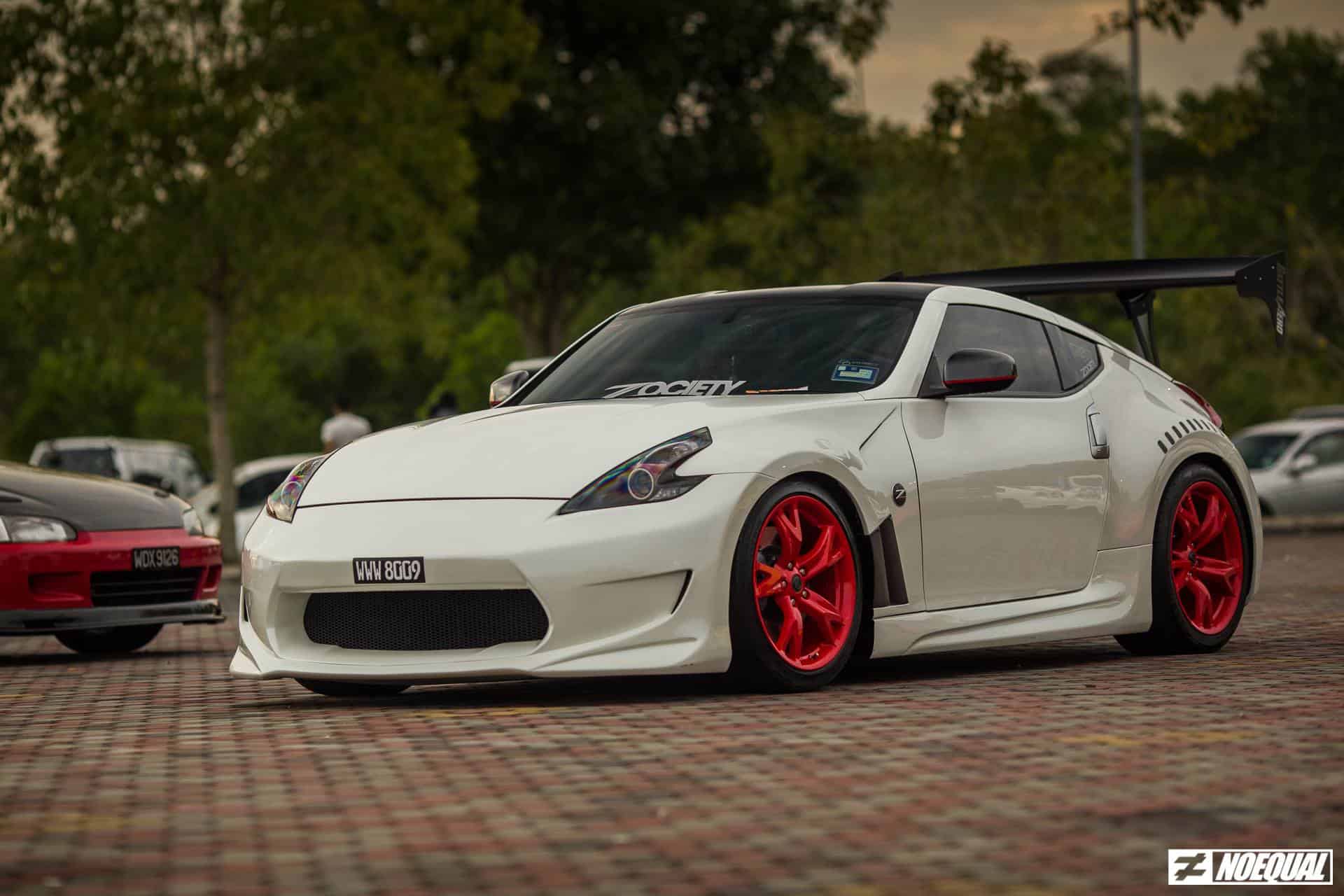 The looks doesn't differ much from the predecessor and with the roadtax alone being RM5200 a year, that could be a reason why people give the Z a cold shoulder. However, aftermarket support from overseas markets, particularly Japan, is still active from Nismo to HKS, you quite spoiled for choices. However, the older 350Z is still a good option too at half the price of the 370Z and that still has a lot of aftermarket support as well.
What to look for – The 370Z do have a common issue with it's clutch slave cylinder (CSC) and there are ways to overcome this issue. Other issues include steering lock failure and fuel starvation. Though these are the issues, not all Zs faces them, so do your research before getting one.
Toyota Altezza
Maybe we've gone a bit out of topic with the cars above as both are 2-door vehicles and the X50 is a 4-door crossover. So here's something with 4-doors. The Toyota Altezza. Despite being more than 20-years old, the timeless design would definitely blend-in perfectly with the current crop of cars. Though, there are a few types of Altezzas and the one to look for is the RS200 with the 209hp 3S-GE BEAMS engine being the cream of the crop.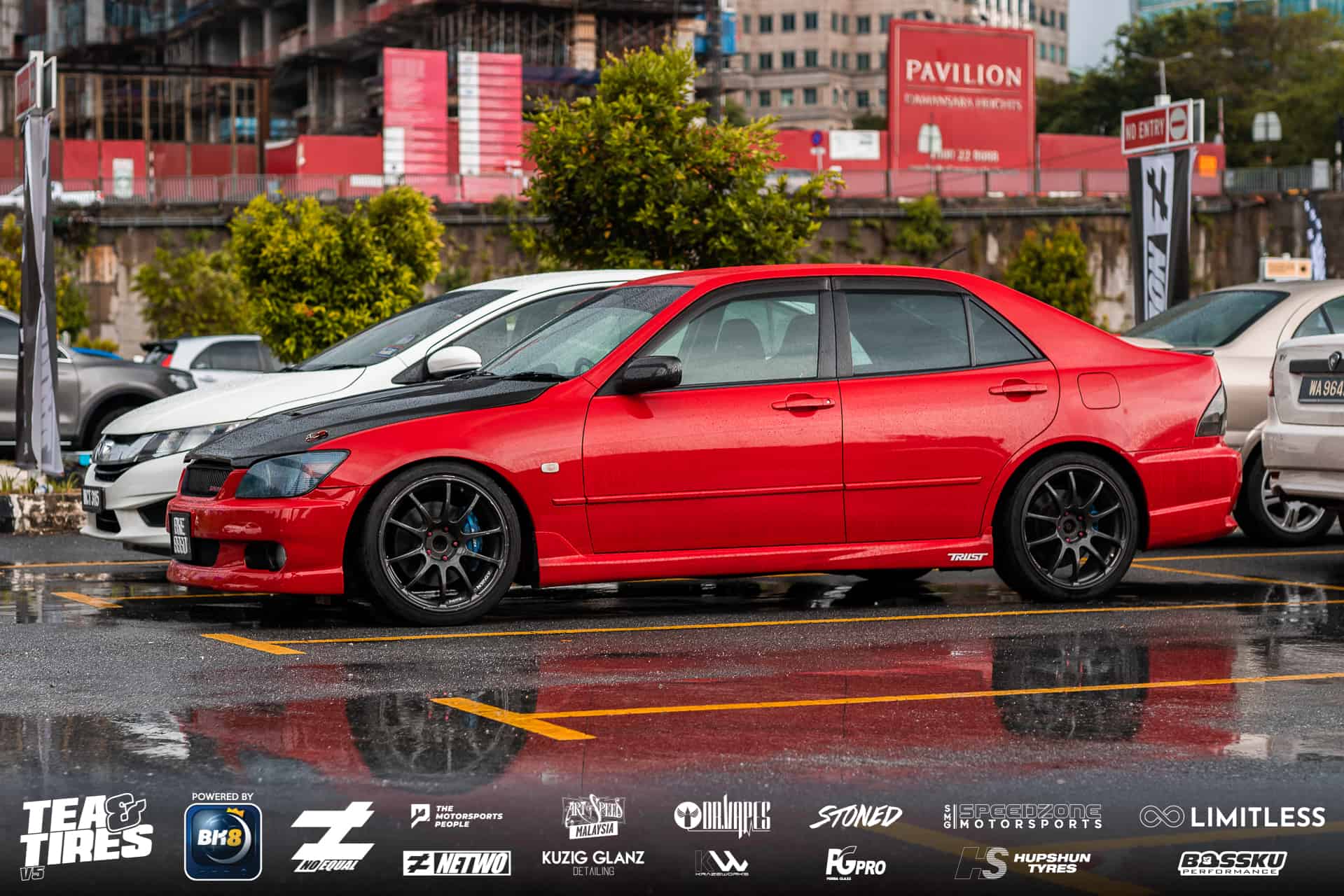 However, if you intend to tune and maximize the performance figures, finding one with a 1JZ swap is the way to go. They're built like bricks and can withstand a lot of power. Generally, there's not much to go wrong, but due to the age, it might be wise to freshen up the engine upon getting the car. The market floats around RM30k-RM40k for one with the BEAMS engine and around RM50-RM60k for a 1JZ unit.
What to look for – The Altezza is generally mild. Most owners complain that their air-conditioning tend to fail and minor niggles here and there.
Volkswagen Scirocco R
You can't really do a list of cars without ever mentioning Volkswagen. But what's interesting is that you could get the Golf's sleeker sister, the Scirocco. Not the 1.4-litre unit but the 2.0-litre R. While the Rocco does share many components as the Golf R, you don't get the all-wheel drive system as in the Golf R but it would be something I could live without. Sure, you could get a GTI for roughly the same value and frankly, it's more practical as well but the Scirocco would be for the person who wants something different from others.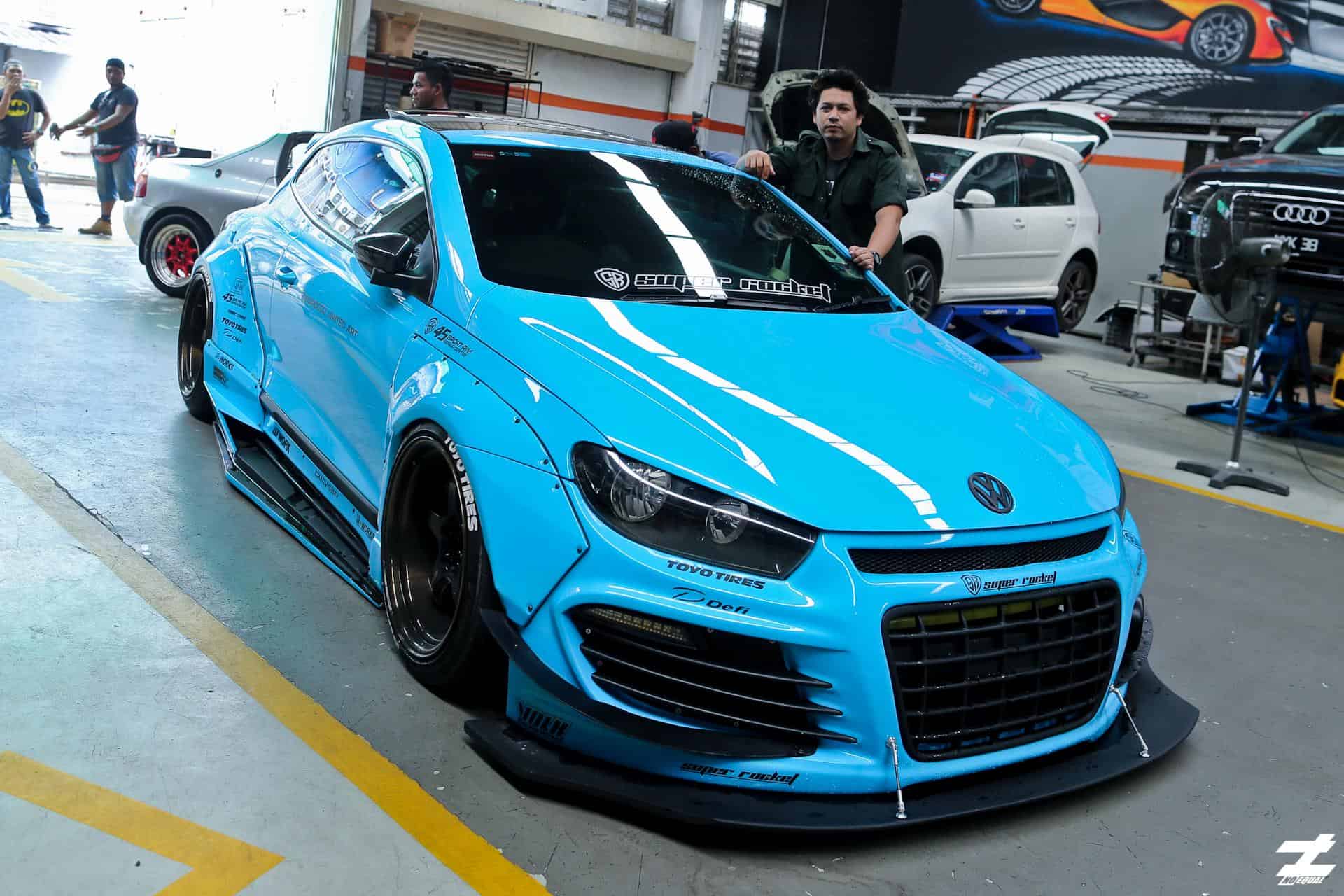 Once retailed at RM281,000, the Rocco R would be the best pocket rocket for roughly RM90,000. With 250hp, it should be quite fun for your weekly dose of spirited driving. Local units are fitted with the leather semi-bucket seats while the grey-imports have the option of fabric and semi-buckets. You can find 2011 units somewhere around this price while the newer units are floating above the RM100k mark.
What to look for – As with many complains from VW owners, the DSG gearbox tend to misbehave if not treated properly. But if you were to get one, make sure that they have been serviced and thoroughly looked after. The TFSI engine does tend to consume some oil but it's a common thing and you just have to remember to add oil every now and then.
Renault Megane RS 250
So what if you're not into the VAG culture and wanted something more analog? The answer would be the Renault Megane RS 250. They have rather the same silhouette as the Rocco and in case you're not sure what the '250' stands for, it has 250hp. On paper, it would go toe-to-toe with the Rocco however manual fans can rejoice as the Megane only comes with a 6-speed manual.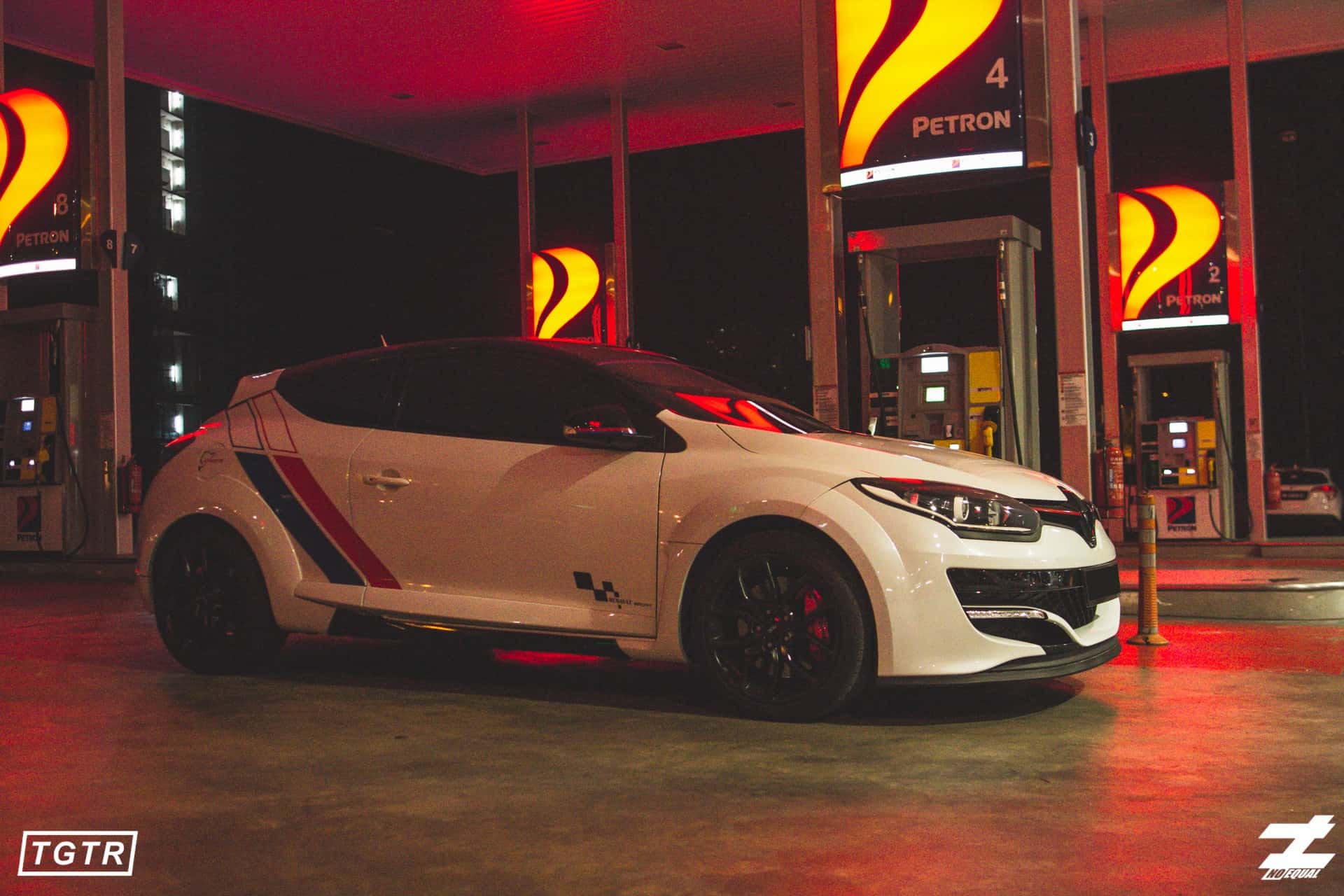 Back in 2011 when it was new, the turbocharged Megane was a very tempting option if you were in the market for a hot hatch. Priced slightly above the VW Golf GTI, it ticked the right boxes. Brembo brakes and Recaro Sportster CS came as standard from factory. And if you could find a '250 Cup' for the around the same price, it has a stiffen chassis, lighter components, a track-focused suspension and a limited slip differential which would be the perfect concoction for the track junkie.
What to look for – A lot of reported issues tend to run around the gearbox mounting and engine mounting as they wear out quite fast. Other than that, failed crankshaft position sensors and blocked drains causing the footwell to flood when it rains. Apart from the listed problems, owners have reported it to be a solid car.
Ford Fiesta ST
If you wanna pretend you're Ken Block and wanna heel and toe around your housing area, the Fiesta ST might be for you. A short wheel base with a manual gearbox will always leave you smiling. The turbocharged 1.6-litre four cylinder pumps out 180hp and it's still economical and practical for you to do your weekly grocery run. And you could be incognito in one of these as most people will think it's a normal Fiesta.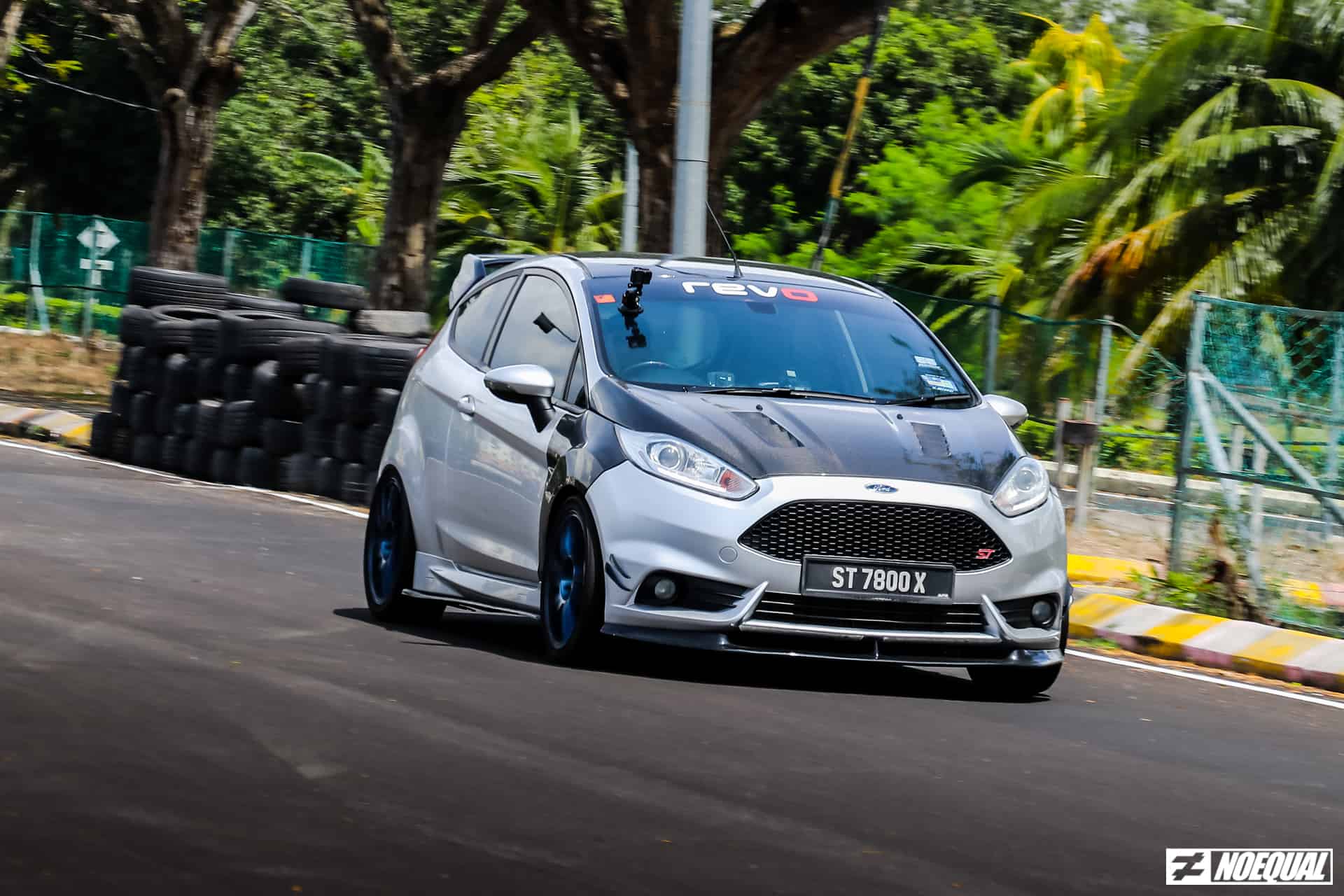 Launched in 2014, the RM154,000 Fiesta ST was a bit out of budget for most hatch drivers, but now you'd be able to find one at around half of it's original MSRP at around RM75,000. You still get the Recaro seats as standard too. In case you need two extra doors, the bigger 250hp Focus ST is roughly the same price as the Fiesta ST. Both being manual, the latter might be a more fun option as it only weight 1,200kg.
What to look for – The most common issue with the ST is the cooling. There had been radiator fan faults where it does not turn on causing the car to heat up and potentially overheating the engine. Worn engine mounts are also a recurring issue as they've been known to wear prematurely. The radiator reservoir tank have been known to turn yellow over time due to it's plastic architecture. Considering the local support for performance Fords may be low in demand, parts may become scarce.
Mazda 3 MPS
We went off topic again. Practical, that's the keyword. Okay. The Mazda 3 MPS (or Mazdaspeed 3) is another family-friendly hatchback that Mazda thought would be fun to stuff a 260hp 2.3-litre turbocharged 4-cylinder into with the front-wheel driven hatch. Just like the Fiesta ST, it's a very subtle hatchback. There are no styling cues other than the hood scoop to tell you that this is a performance hatch.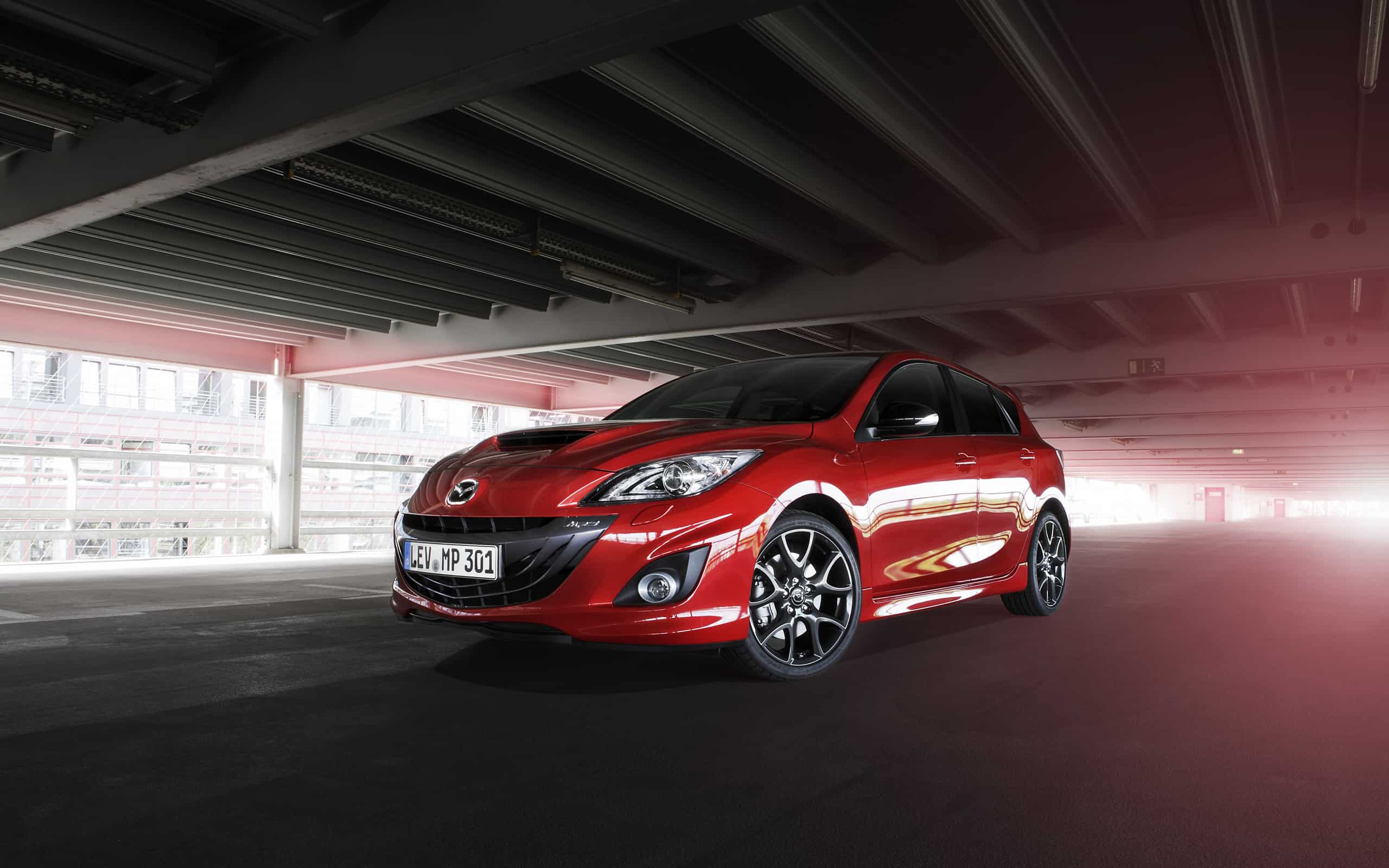 It was mostly overshadowed by the European counterparts such as the VW Golf GTI. The MPS was the most powerful in it's class despite being the cheapest at RM175,000 back in 2011. This may end up being a future classic as Mazdaspeed was recently announced dead and it was the last Mazdaspeed car to come out of Hiroshima. Prices now are floating around the RM80k-RM95k market if you are able to find one as only 100 units were brought in back then.
What to look for – The timing chain does tend to rattle once it hits 100,000km mileage, so it's advisable to check if it's been done. The stock turbochargers are also prone to failure due to oil contamination. There are aftermarket options to replace them. Though it's very easy to hit the 300hp mark with some tuning, the conrods tend to bend if the tune is excessive.
Mitsubishi Airtrek Turbo
This is by far the closest thing to an X50 in this list. The Mitsubishi Airtrek Turbo, practically an SUV with an Evo heart. The Airtrek Turbo shares it's engine and 4WD drivetrain with the Evolution VII. However, the 280hp unit has been detuned to 240hp and given a 5-speed automatic with a tiptronic feature. So, you could fit four adults comfortably while having a trunk filled with your junk. What's not to like?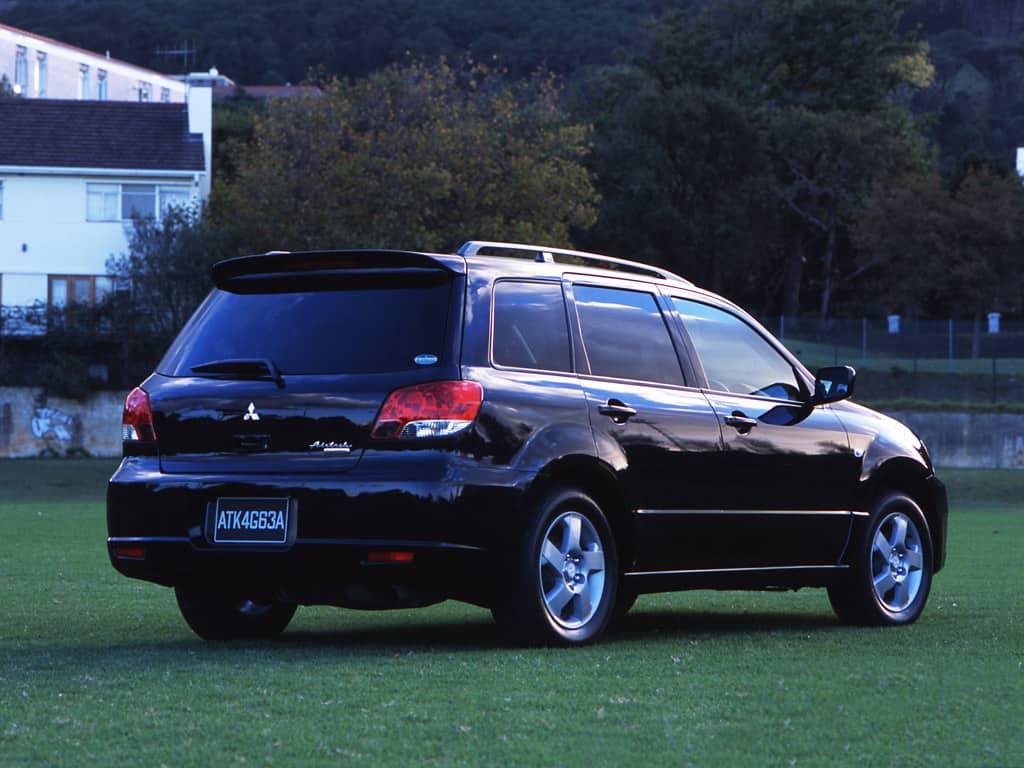 The Airtrek Turbo was an early contender in the fast SUV segments back in 2003. Sorta like a wolf in sheep's clothing, the Airtrek Turbo now sits somewhere between RM20k-RM35k. Honestly, it's actually quite a bargain for essentially a jacked up Evo. I sense it might go up in value one day as many people have forgotten the car itself. However, it might very well be the perfect all rounder in this list as well as having low value.
What to look for – The Mitsubishi Airtrek Turbo is not as perfect as you'd think. However, considering it being almost 20 years of age, it has aged fairly well. Most common problems are cracked manifold and air flow sensors. But owners who own them, says that it's a very solid car with low maintenance. Fuel consumption is rather atrocious though with RM100 bringing less than 400km.
Porsche Cayenne Turbo
Ah yes, the Cayenne Turbo. Once was the fastest SUV in the world, the Cayenne is for sure something you wouldn't wanna miss out on. And with this price point, you're even spoiled for two generations of the Cayenne. Be it the 4.5-litre or the 4.8-litre variant, you still get at least 514hp from the 4.5-litre and 520hp from the updated 4.8-litre. This is the cheapest way to get 500hp from under RM100k.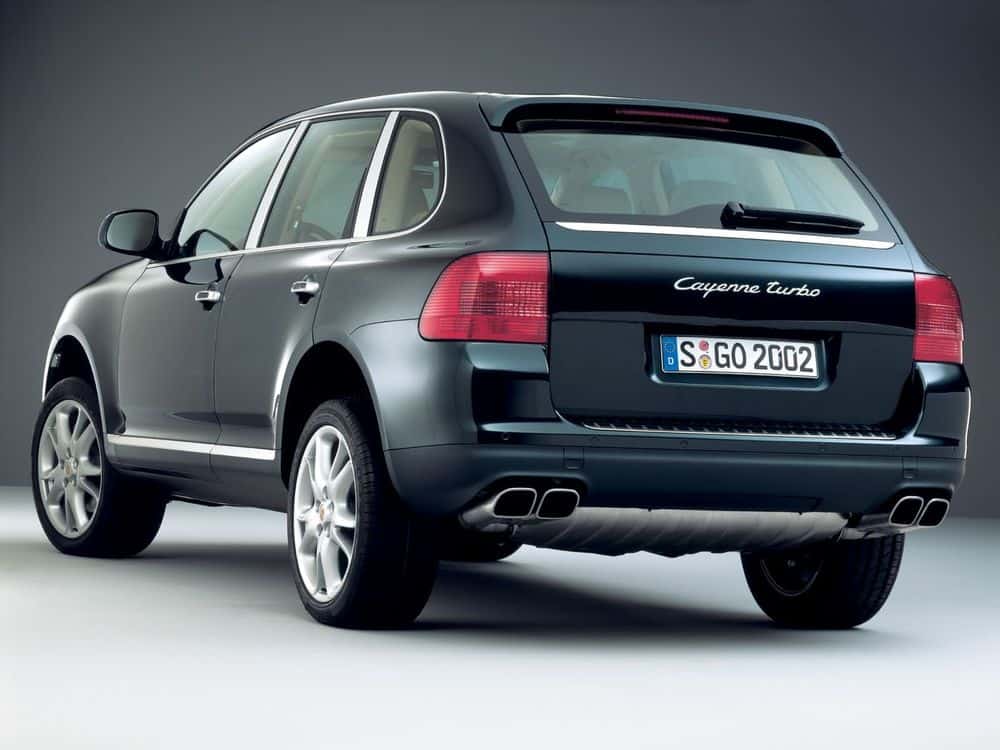 In fact, you can get 500hp for about RM35k and up to RM65k for the facelift. In case you haven't realised, the 500hp brute is cheaper than a brand new Perodua Myvi. When it was new, it fetched a smidge above RM1,000,000 and it's now only 3% of it's original value. This might be the best horsepower-to-value ratio in the whole list. The annual roadtax for the 4.5-litre is around RM4,000 while the 4.8-litre is about RM4500. But be warned, this is a nearly 20-year old German SUV with turbos. It's either smiles per mile or heartbreak, as the bills could get rather lengthy if there's a lot to go wrong.
What to look for – The 4.5-litre's plastic coolant lines were an issue that needs to be resolved as it tends to melt when the engine heats up. No coolant will lead to overheating and if the lines do melt, it will drip coolant onto the alternator causing more problems. Considering that we live in a tropical country, it's advisable to replace all the rubber lines and the 'wear and tear' parts for this old German. The electronics should also be checked for electronic gremlins infestation.
BMW M5 (E60)
If there's only one reason why you need to buy the E60 M5, it's the glorious V10 symphony. Also a former "fastest in the world", the super saloon from the Chris Bangle era is one of the ultimate sleepers ever made. Some may not like the look but at least it has a proportional grille. With a 0-100km/h figure of 4.7 seconds, you could definitely leave the nay-sayers with a cloud of dust and V10 noises.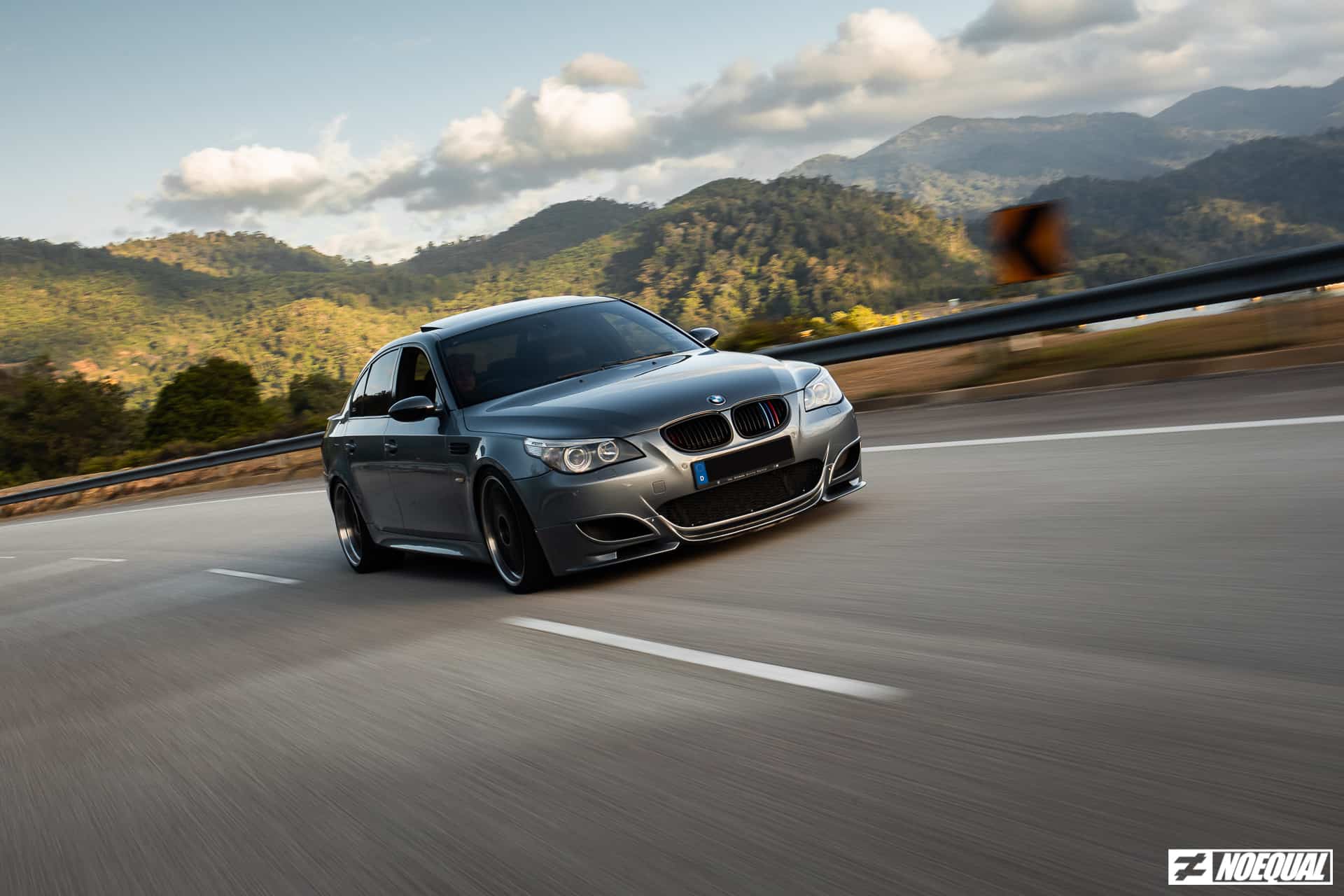 However, the ultimate killjoy for this 500hp family car is the roadtax. You're looking at a yearly fee of RM11,100 and that's before any insurance. You could enjoy the M5 at only 9% of it's original value of RM900,000. Though RM80,000 may sound tempting to some but you might be better off without this car sadly. It's a ticking time bomb with many things that could go wrong and it might even reside longer at your mechanic's place rather than your garage.
What to look for – A lot. A whole lot of things. Impending rod bearing failures. The clutch. Throttle actuators. Oil pump. Electronic gremlins. SMG Transmission hydraulic pump. Steering angle sensor. List goes on if it's not convincing enough.
Wildcard option
What's good – RWD, Turbocharged, RB25, R34 looks, weighs lighter than it's GTR sibling, replacement engines are pretty cheap
What's bad – People will keep asking why you didn't buy the GTR, parts from Japan are now expensive, may have have been crashed due to RWD.
The price – borderline RM100k
Written by | Danial Malek