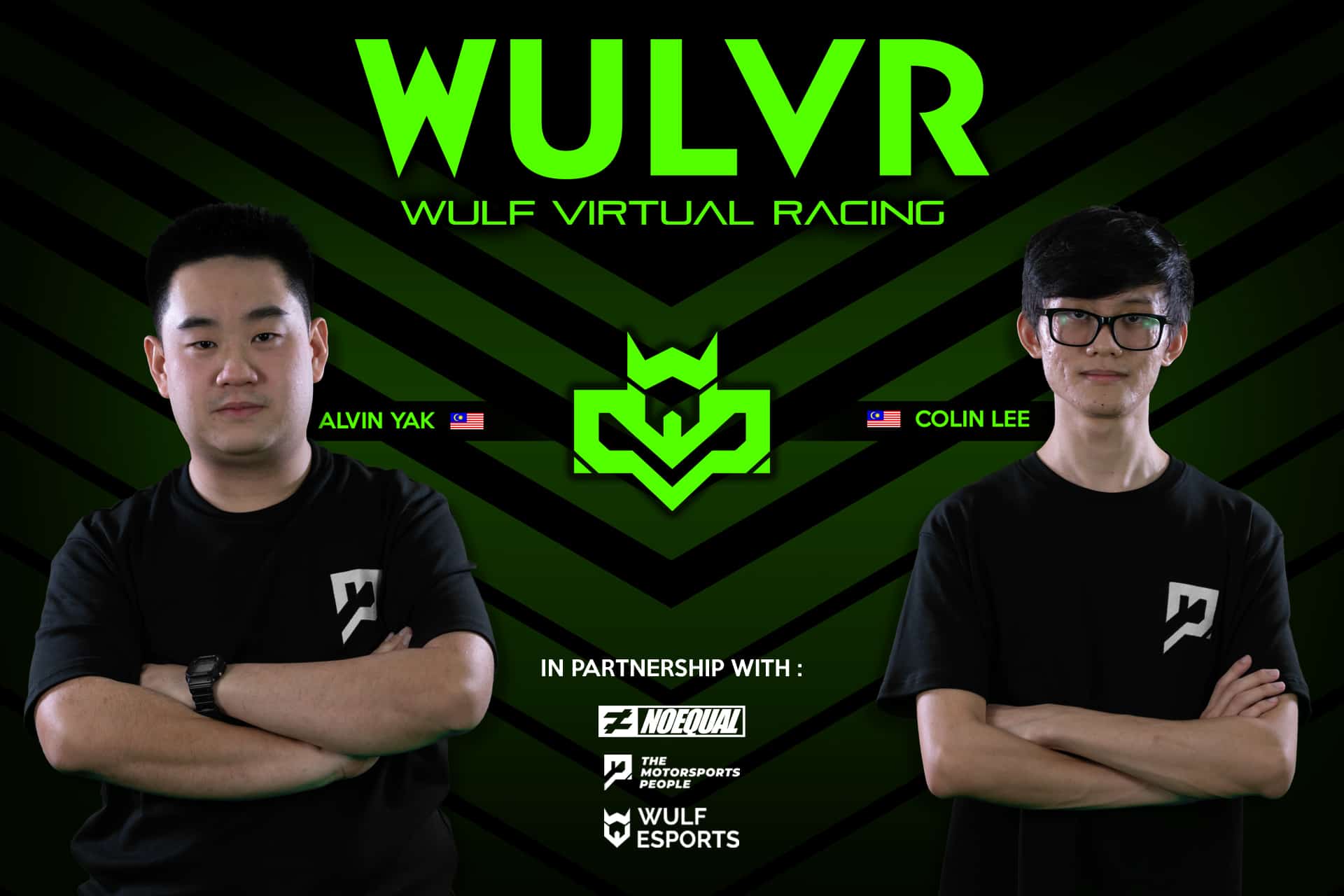 In conjunction of the newly-launched E1 Championship: Asia Pacific, Wulf Esports, NoEqual.co and The Motorsports People are delighted to announce that they will be pulling their expertise together to form an entry to compete in this regional virtual race. The Wulf Virtual Racing Team (WULVR Team) will be one of the 12 teams competing in this all-new virtual racing series which will pit the best simulator racers in the region against each other. WULVR will be represented by two young and talented local simulator racers, with driver number one being Alvin Yak Yee Siang from Selangor.
The Drivers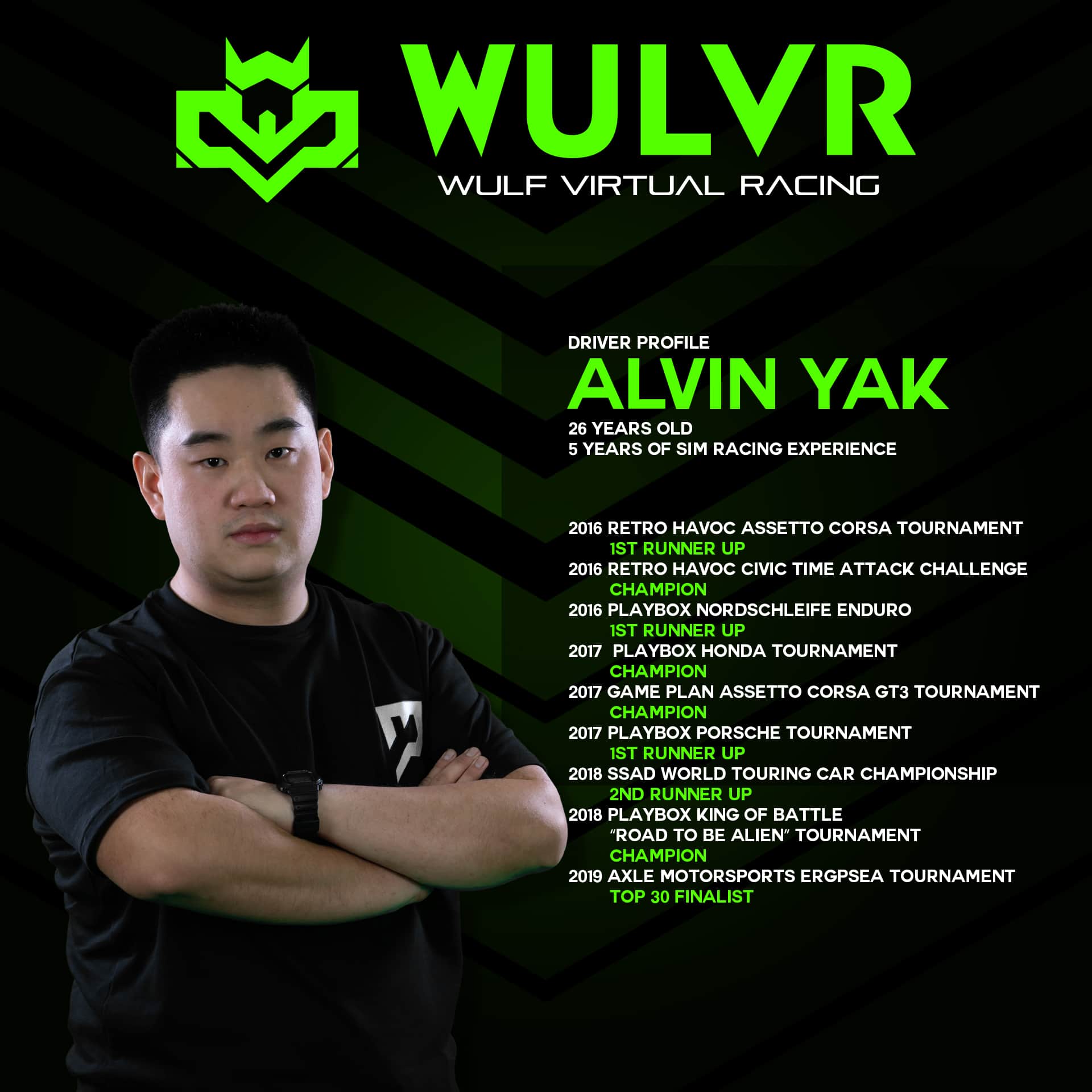 The 26-year-old simulator racer has been racing for almost 5 years and has collected some notable achievements along the way. He is the champion of the 2017 Game Plan Assetto Corsa GT3 tournament, the second runner-up of the 2018 SSAD World Touring Car Championship, and was among the top 30 finalists of the 2019 Axle Motorsport eRacing Grand Prix SEA tournament.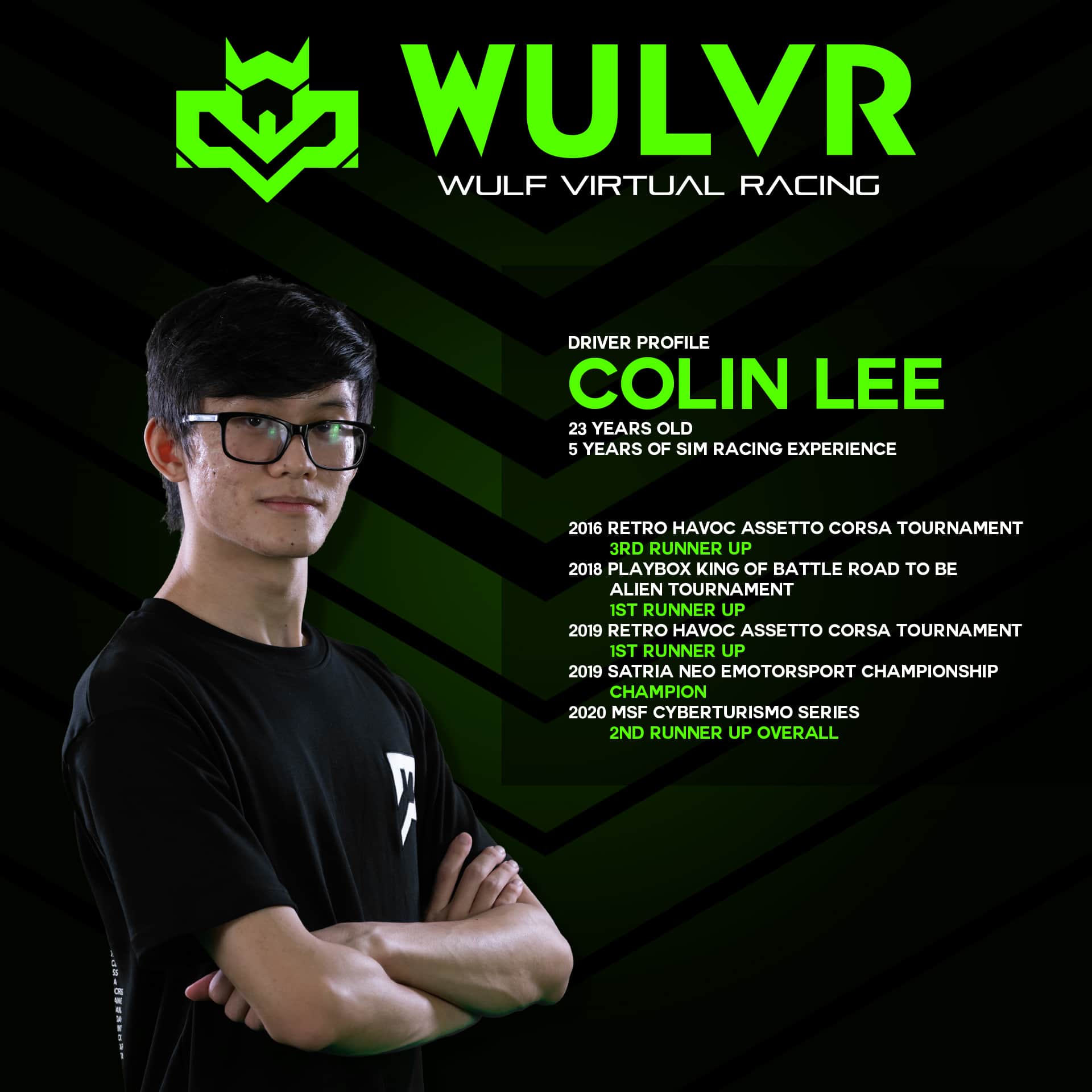 Partnering Alvin will be 23-year-old Colin Lee Kah Chun, also from Selangor. For years, Colin has been racing against Alvin in many occasions but WULVR brings the unique opportunity for the two to work together as a team.
Among the highlights of Colin's achievements are finishing the 2019 Retro Havoc Assetto Corsa tournament as the first runner-up, the overall champion of the 2019 Satria Neo Emotorsport Championship Series, and also the overall second runner-up of the MSF Cyberturismo Series 2020.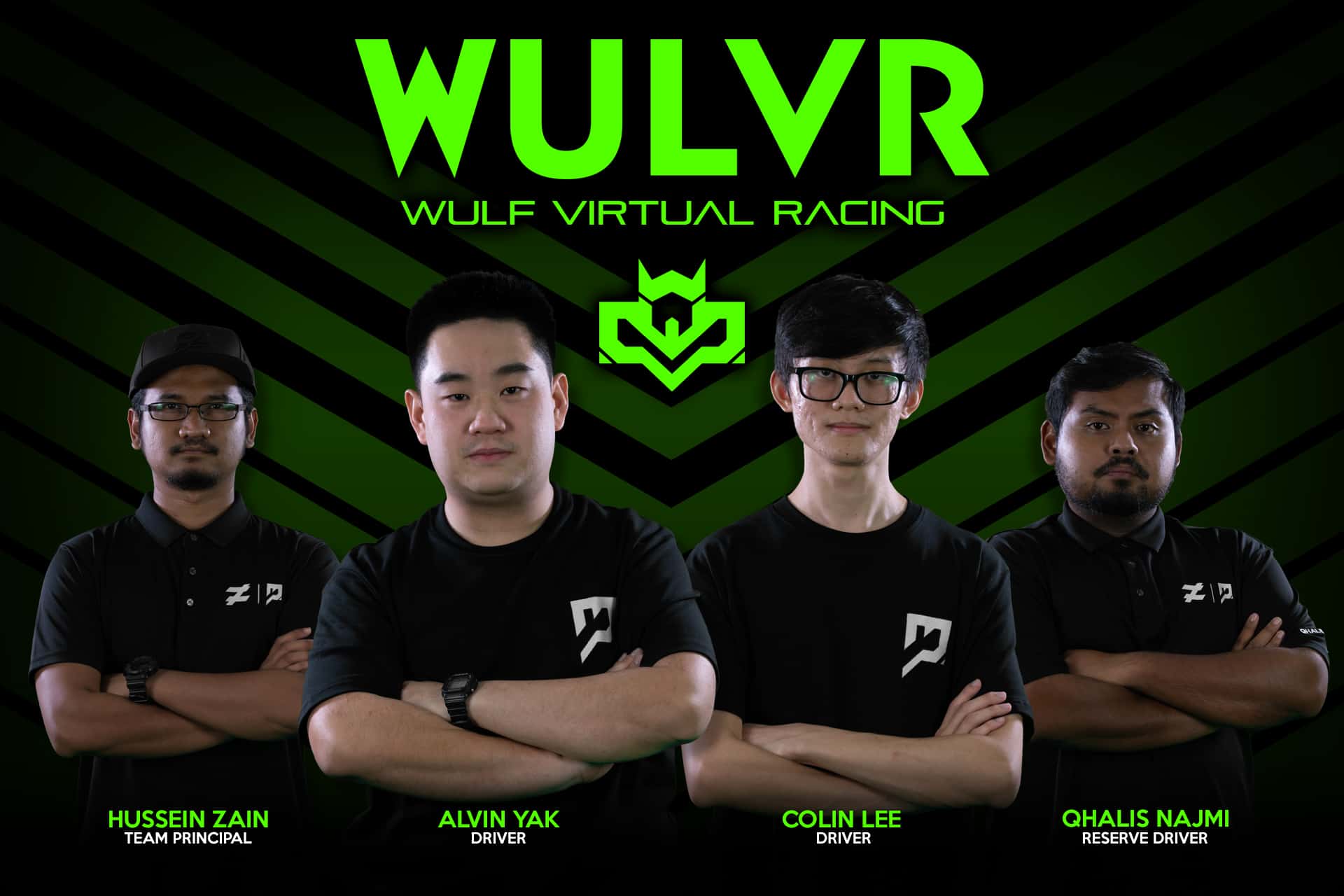 With great achievements displayed by both the drivers in many competitions over the years, Wulf Virtual Racing Team is confident that the duo will serve as a great drivers in the team.
E1 Championship
Although the E1 Championship is not the first of its kind, the format that this virtual racing series will be using will be different from the rest. This includes, but not limited to, switching between reversed-grid races as well as the standard race format.
The championship will be running on the PC racing simulator RaceRoom platform, with the car chosen for Season Zero being the Formula RaceRoom X-17. The races will be taking place on every Thursday and broadcasted live on eGG Network (CH 800).
Season Zero Calendar
Round 1 (November 19th) – Sepang, Malaysia
Round 2 (November 26th) – Shanghai, China
Round 3 (December 3rd) – Dubai, UAE
Round 4 (December 10th) – Imola, Italy
Round 5 (December 17th) – Spa, Belgium
SEASON BREAK
Round 6 (January 7th) – Silverstone, UK
Round 7 (January 14th) – Road America, USA
Round 8 (January 21st) – Bathurst, Australia
Head on to The Motorsports People's Facebook page for more updates on the team's progress in the championship.