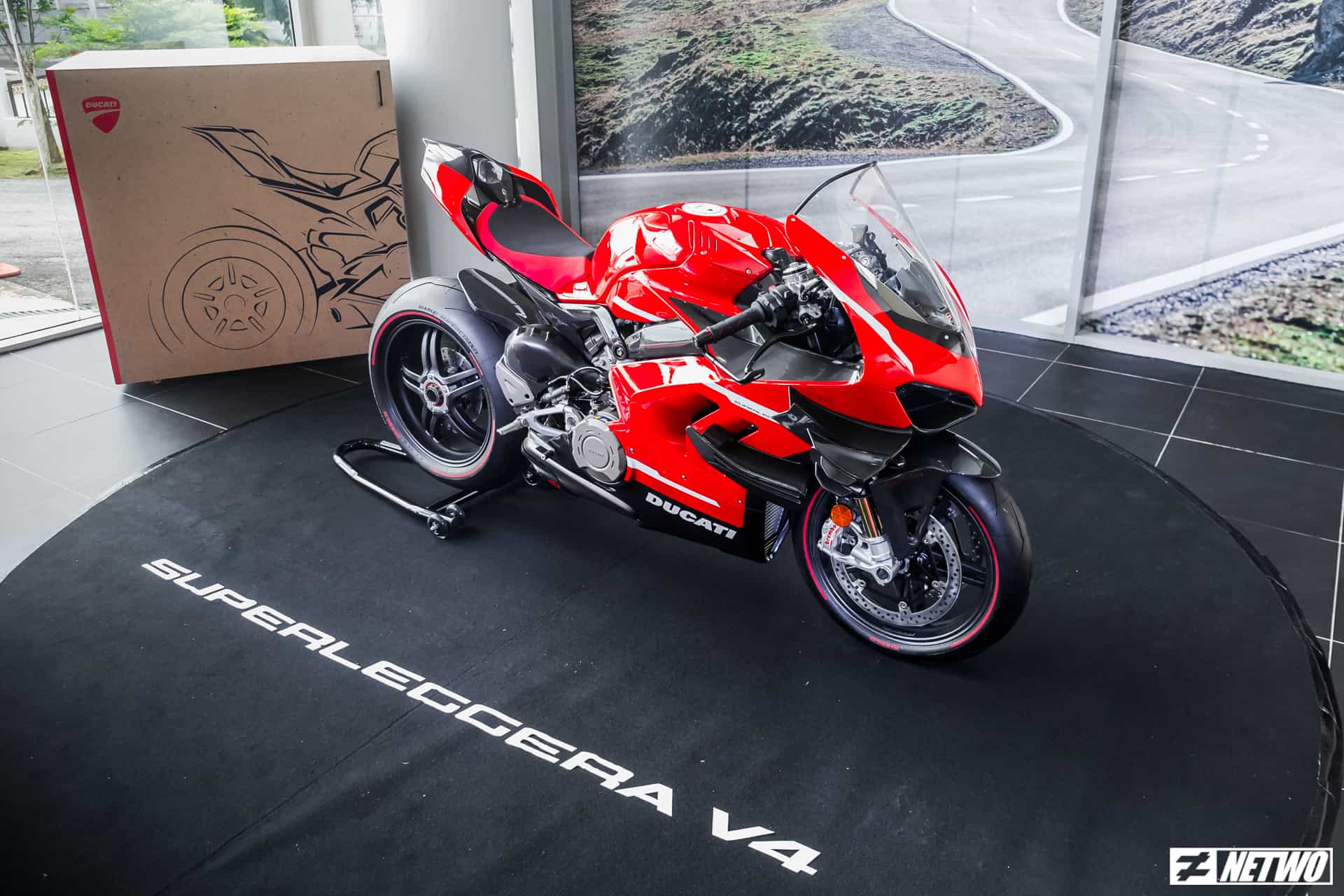 A manufacturer like Ducati is all about their tradition. An everlasting tradition of crafting exclusive specialty motorcycles with the "S" and "R" moniker. Over the years, the term Superleggera, Italian for "super light", was only given to the cream of the crop. With 2020 coming to an end, Ducati released their latest model for the "super light" series, the brand-new Ducati Panigale V4 Superleggera
Based on the V4R, which is already a mesmerizing and aggressive bike, Ducati had a wilder idea. Carbon fibre is an essential item on the Superleggera as Ducati tried to include it wherever possible. Structural components such as the subframe, fork frame, swing arm, rims and even the bodywork is cladded with the composite. It's fair to say that Ducati did a fantastic job trying to reduce the weight of the Superleggera, suiting the name.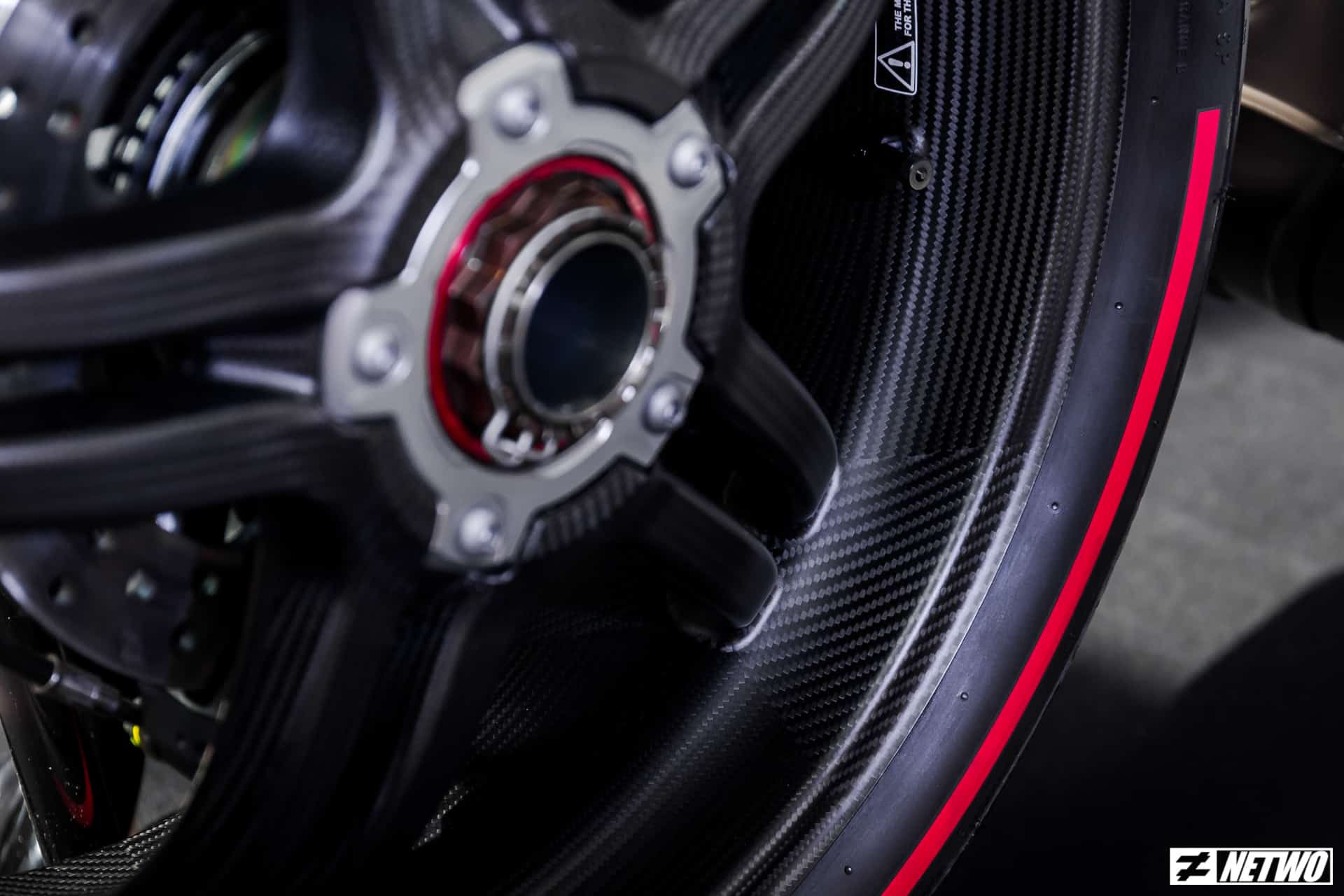 Carbon and more carbon.
An interesting fact about the 2020 Ducati Panigale V4 Superleggera is that the bike weighs lighter than the Yamaha R25. To put in perspective, the Superleggera weighs in at just 159kg, 13kg lighter than the base model Ducati Panigale V4R which weighs in at 172kg. It makes it more interesting to know that Ducati is the only company that manages to produce a street-legal motorcycle that uses a Carbon Fiber Chassis.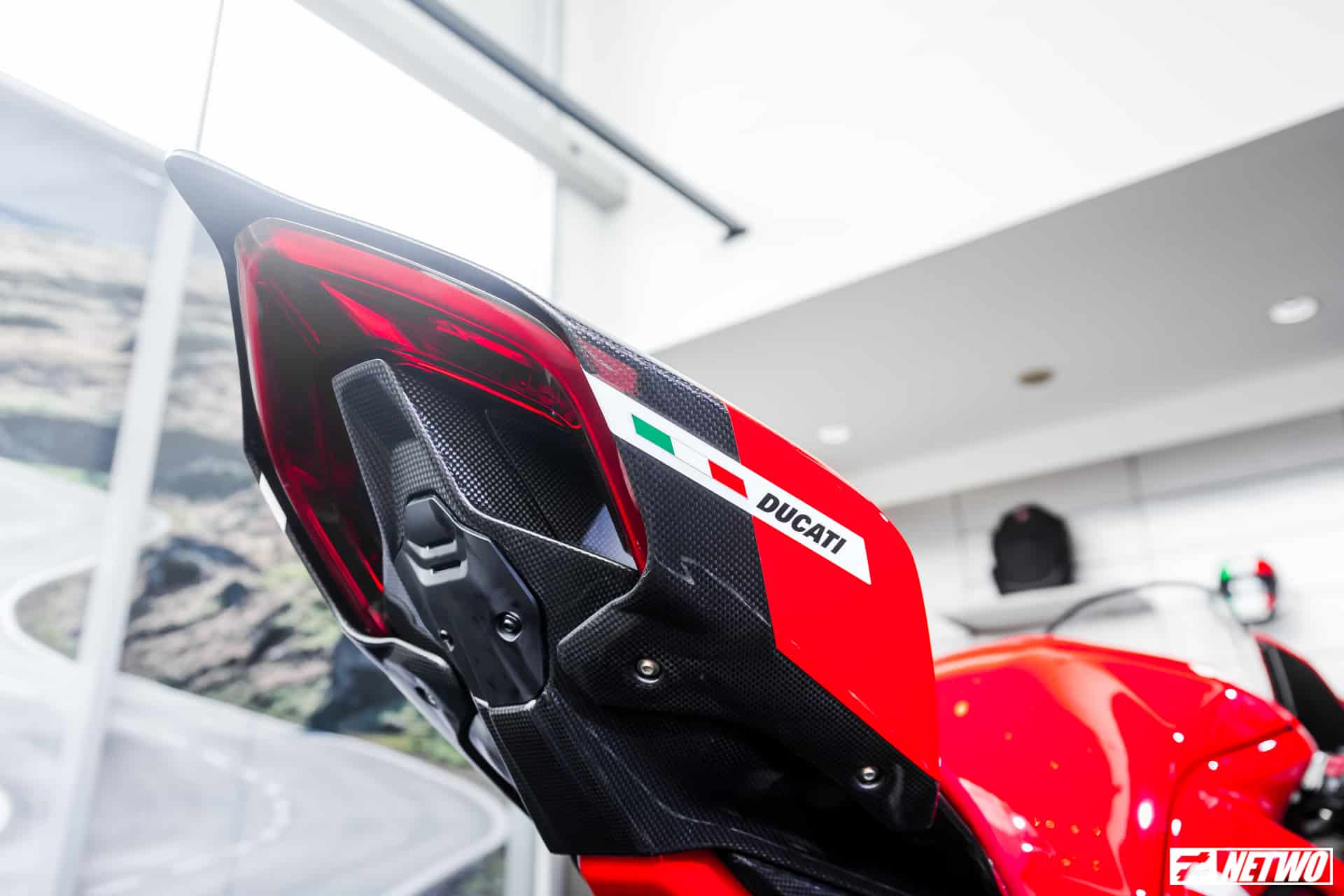 Race specifications for the street.
With impressive weight reduction, the bike is powered by the Desmosedici Stradale R 998cc 90-degree engine that delivers up to 224 hp. Though an option, a titanium Akrapovic racing exhaust system will help achieve an impressive 234hp. Ducati also includes the Ducati Panigale V4 Superleggera with The GP-16 winglets that make the bike look aggressive and help to stabilize the bike in high speed besides hard braking.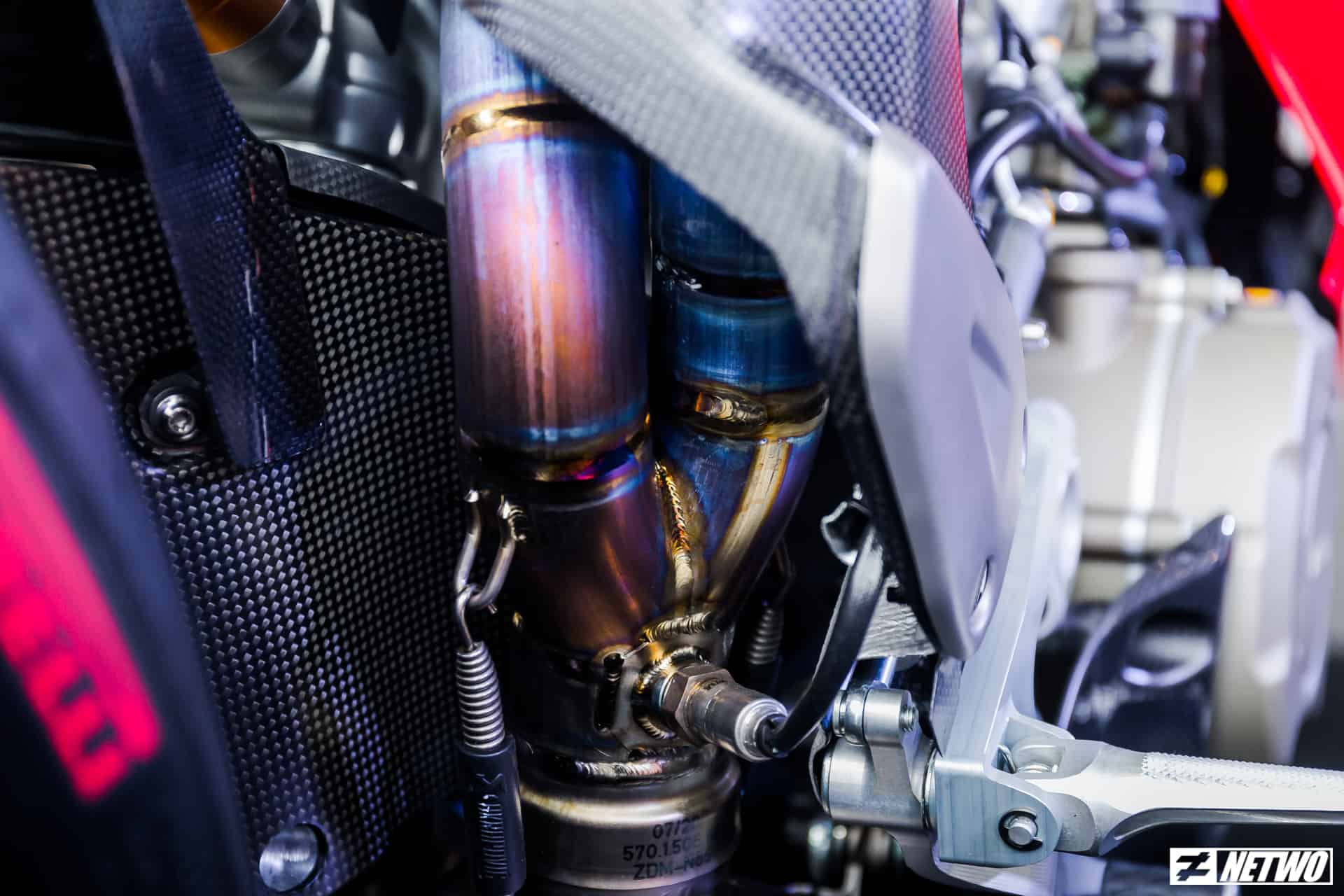 As for the suspension, the motorcycle is equipped with 43mm Öhlins NPX 25/30 pressurized fork, fully adjustable for the front fork and Öhlins TTX 36 shock with titanium spring, fully adjustable for the rear. Braking? That is not a problem for this mad red Italian machine as Ducati uses Brembo's Monoblock Stylema R 4-piston callipers, 330mm discs with cornering ABS EVO for the front brakes and the rear 2-piston calliper, 245mm disc for maximum braking at high speed.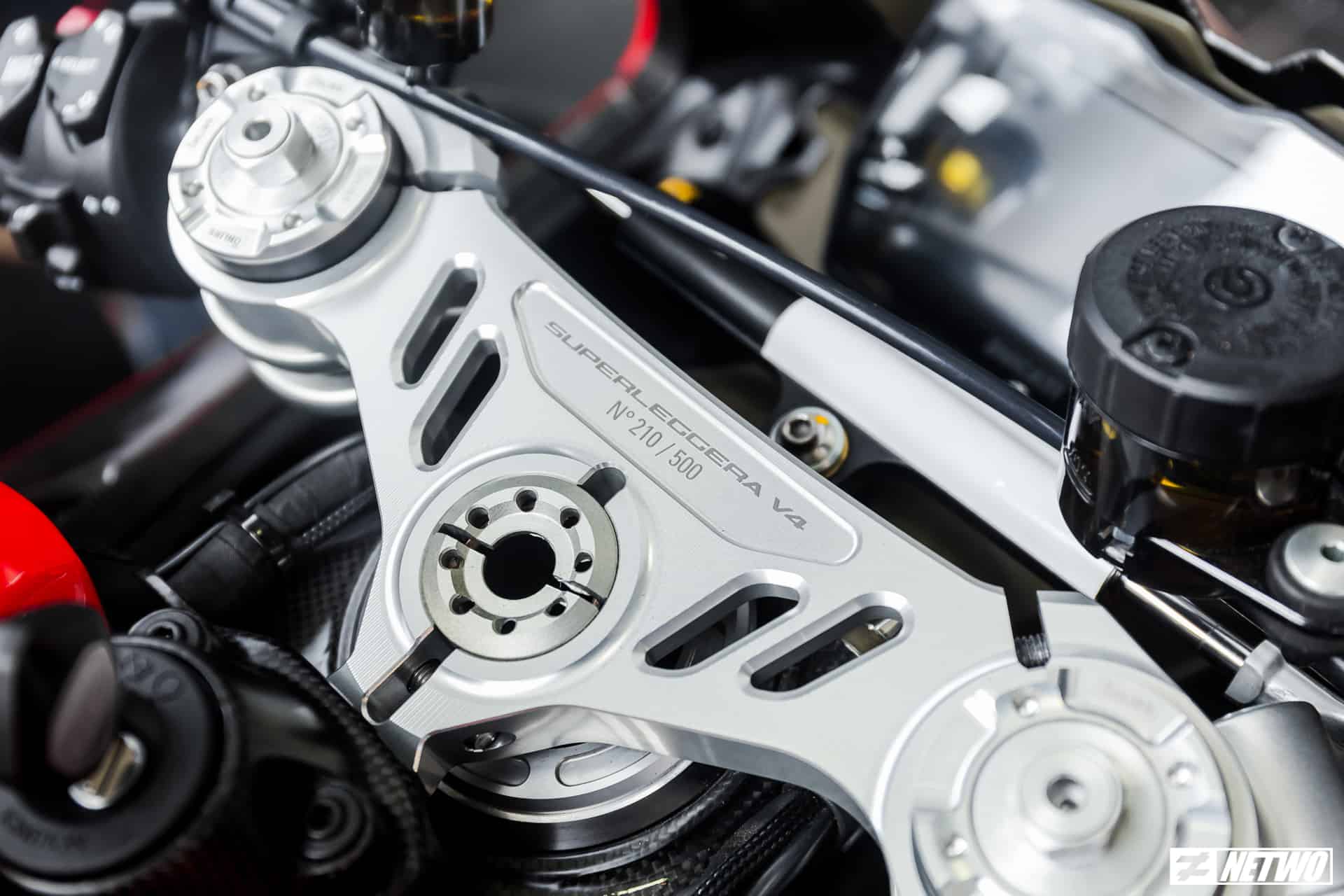 The most expensive two-wheels in Malaysia.
With the launch of the new Ducati Panigale V4 Superleggera, riders can now experience of riding a MotoGP Ducati Desmosedici GP20 bike on the streets. Interested? The Ducati Panigale V4 Superleggera is currently priced at RM 888,000 with only one of the 500 bikes hitting our shores.