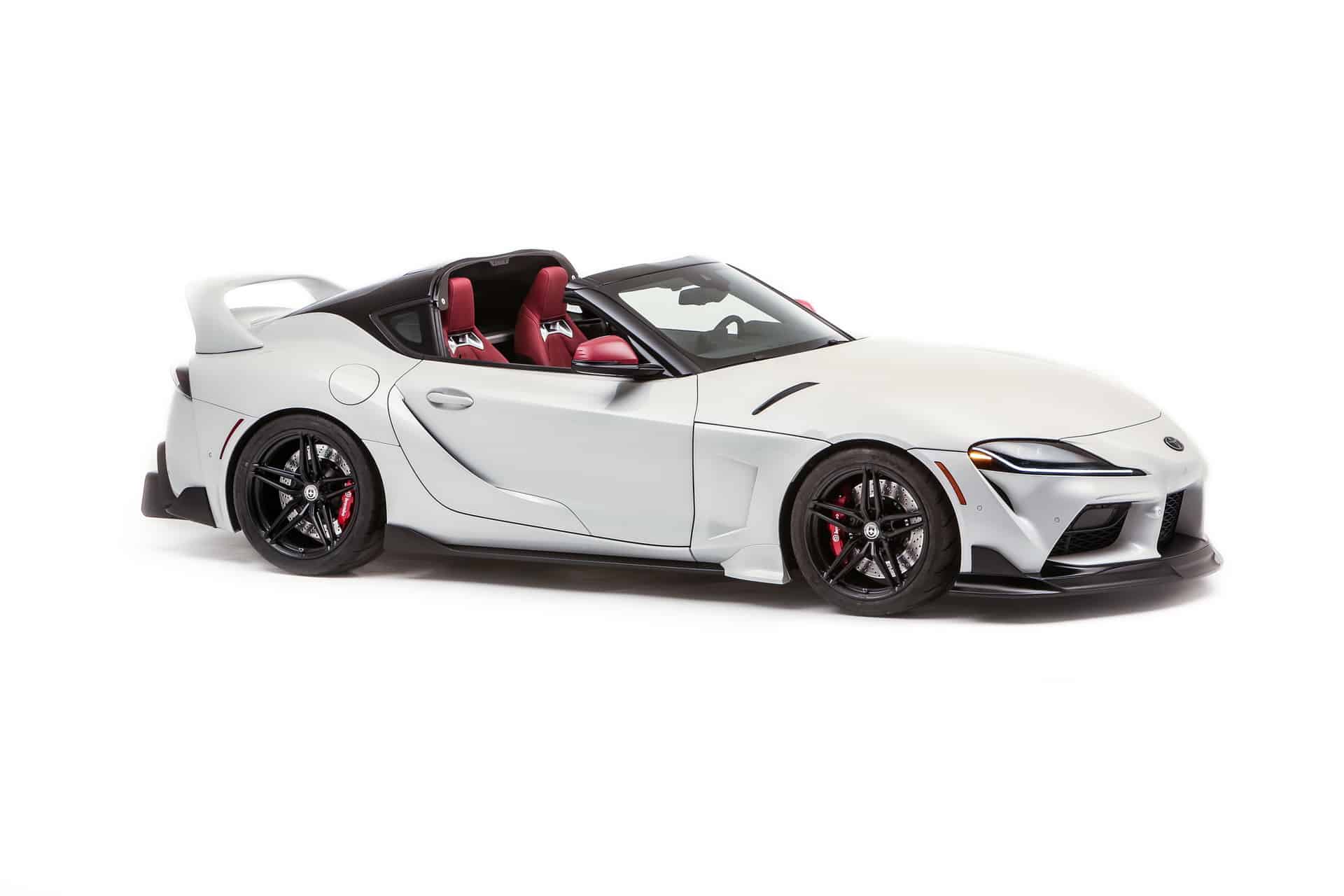 With 2020 coming to an end (for better or worse), the cars from this year are a bit of a hit or miss. Though we've gotten cool cars such as the GR Yaris but we also got cars like the BMW M4 with that hideous grille. And no, I'm not over it. However, it also took a toll on car events locally and internationally. One of those events being the annual SEMA in Las Vegas, USA. However, online shows too are becoming a norm.
SEMA is one of those shows that automotive giants get to showcase their project cars to the public next to aftermarket companies. Toyota being one of those automotive giants, their North American division has participated SEMA every year with either a dragster with a Camry disguise or a Supra. Though they featured a Supra in the previous year, they decided to get happy with another Supra and a pair of scissors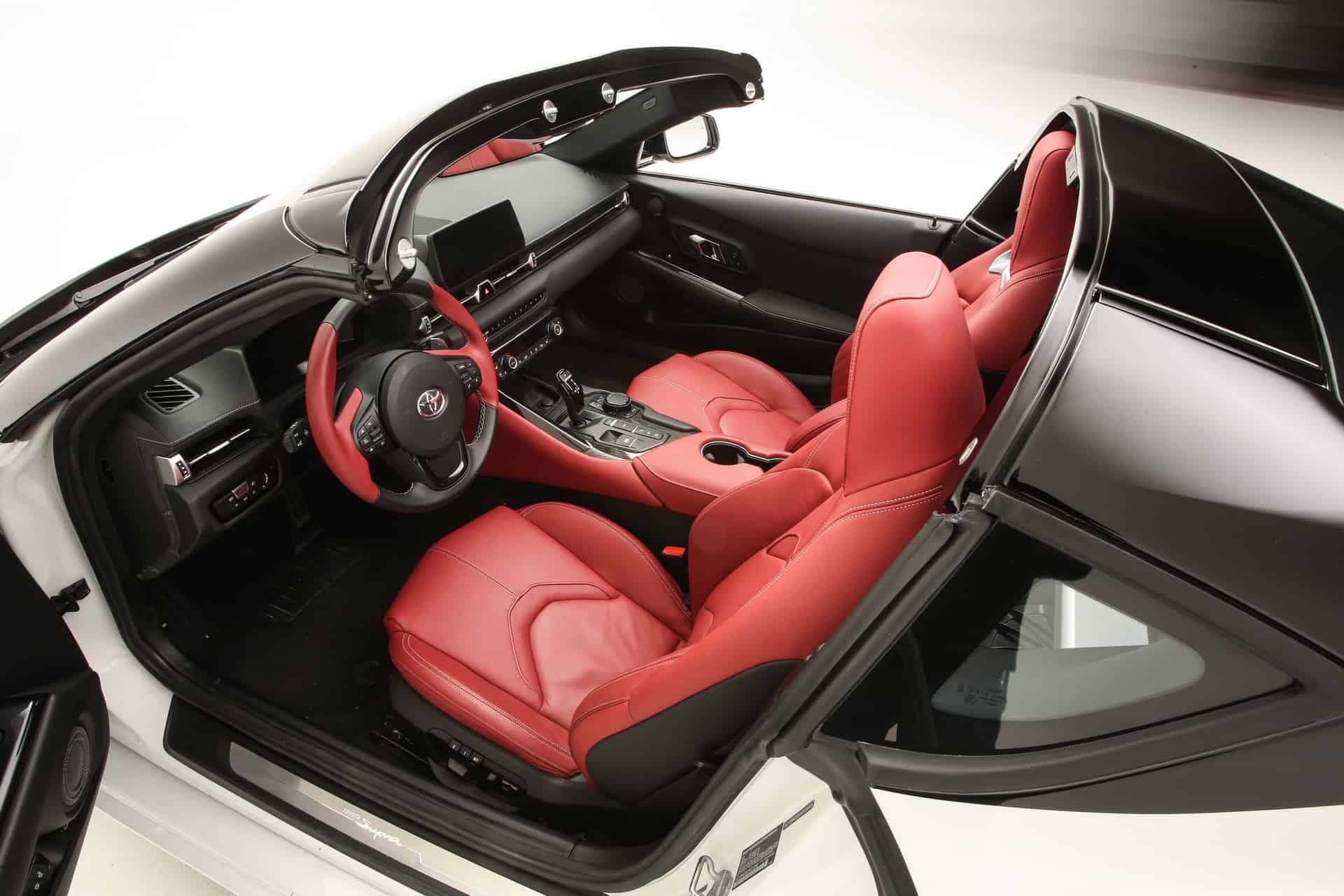 Cut the top.
Given the name of the Sport Top, the GR Supra features custom visuals and performance upgrades, paying homage to the 90s MK IV Supra. This is a prototype based on the GR Supra Heritage Edition however it has a removable roof. The roof design boasts two 3D-printed composite panels, contoured to the car's body lines, allowing the Supra to retain the windshield header and outer roof body structure.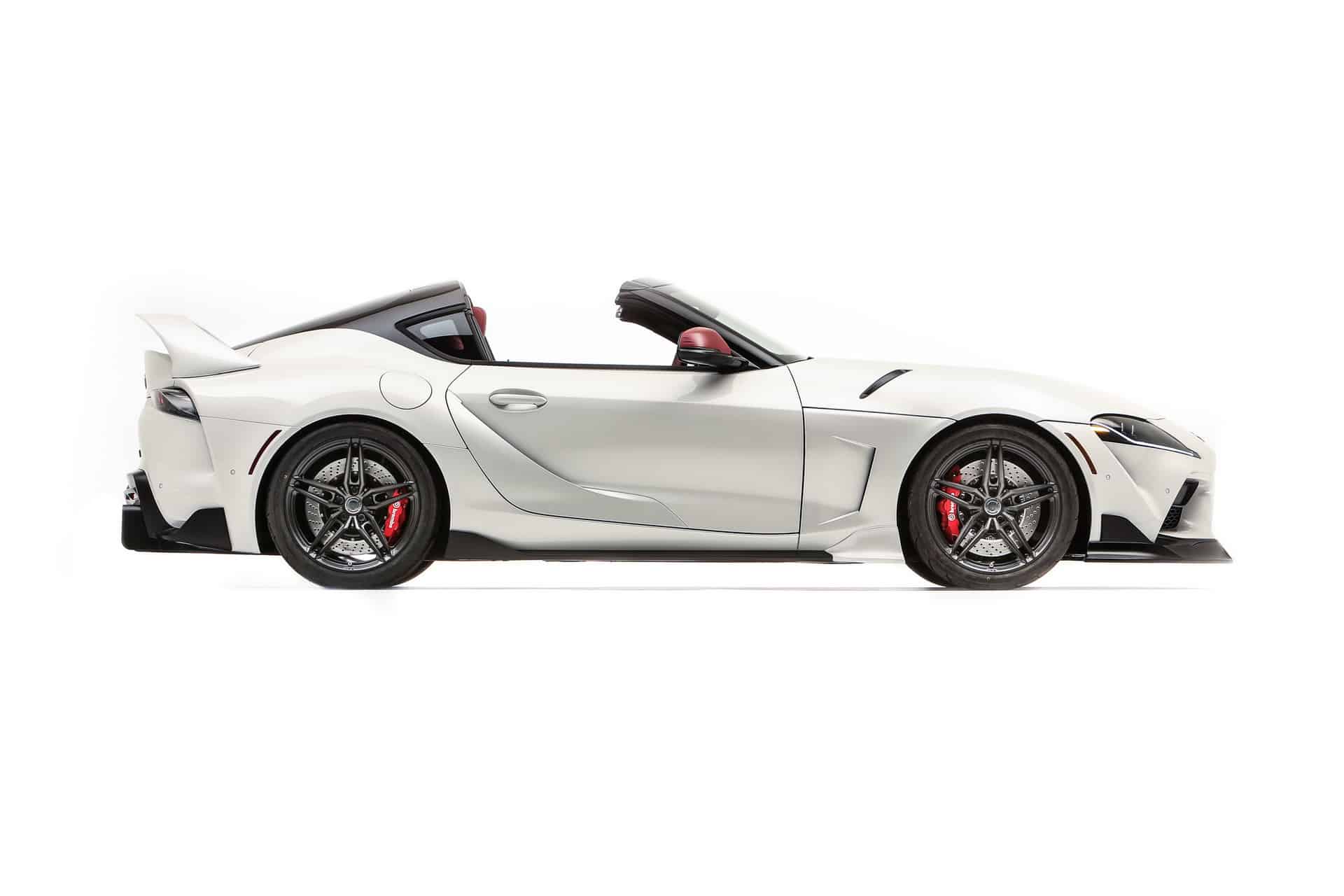 Additional reinforcements were added to the roof's outer body structures in order to maintain the structural rigidity of the Supra. The underbody too has additional reinforcement from the engine bay to the back of the tub. Other upgrades include new exhaust setup featuring dual pipes in the center with a redesigned diffuser, a A80 inspired wing, round taillights and the Absolute Zero white paint.
"Toyota really wanted to have a companion to the Heritage Edition. But, this was no easy build, and we put a lot of thought into cutting the roof and removing a significant part of the car's structure, it was way more complicated than we originally thought. Removing the top was extremely tough and required some innovative work to retain the GR Supra's rigidity." according to Marty Schwerter, lead builder of the project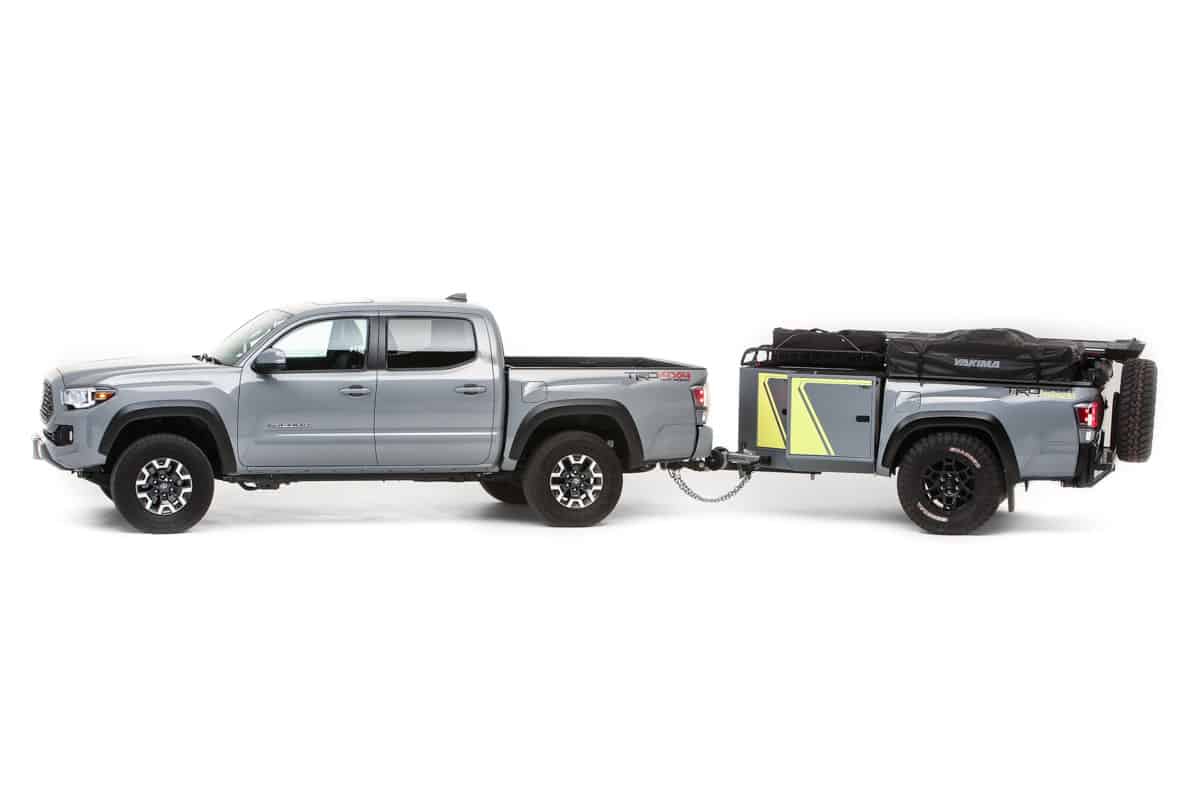 Toyota loves to chop their models
The GR Supra's roof isn't the only thing Toyota USA wanted to chop. They decided to chop up a Toyota Tundra's bed and turned it into a trailer. Meant as a 'basecamp' solution concept, it allows explorers to set up camp quickly before continuing on their off-road adventures. Making this trailer a good camping buddy as you could either sleep in the trailer or toss everything into it once you're done camping.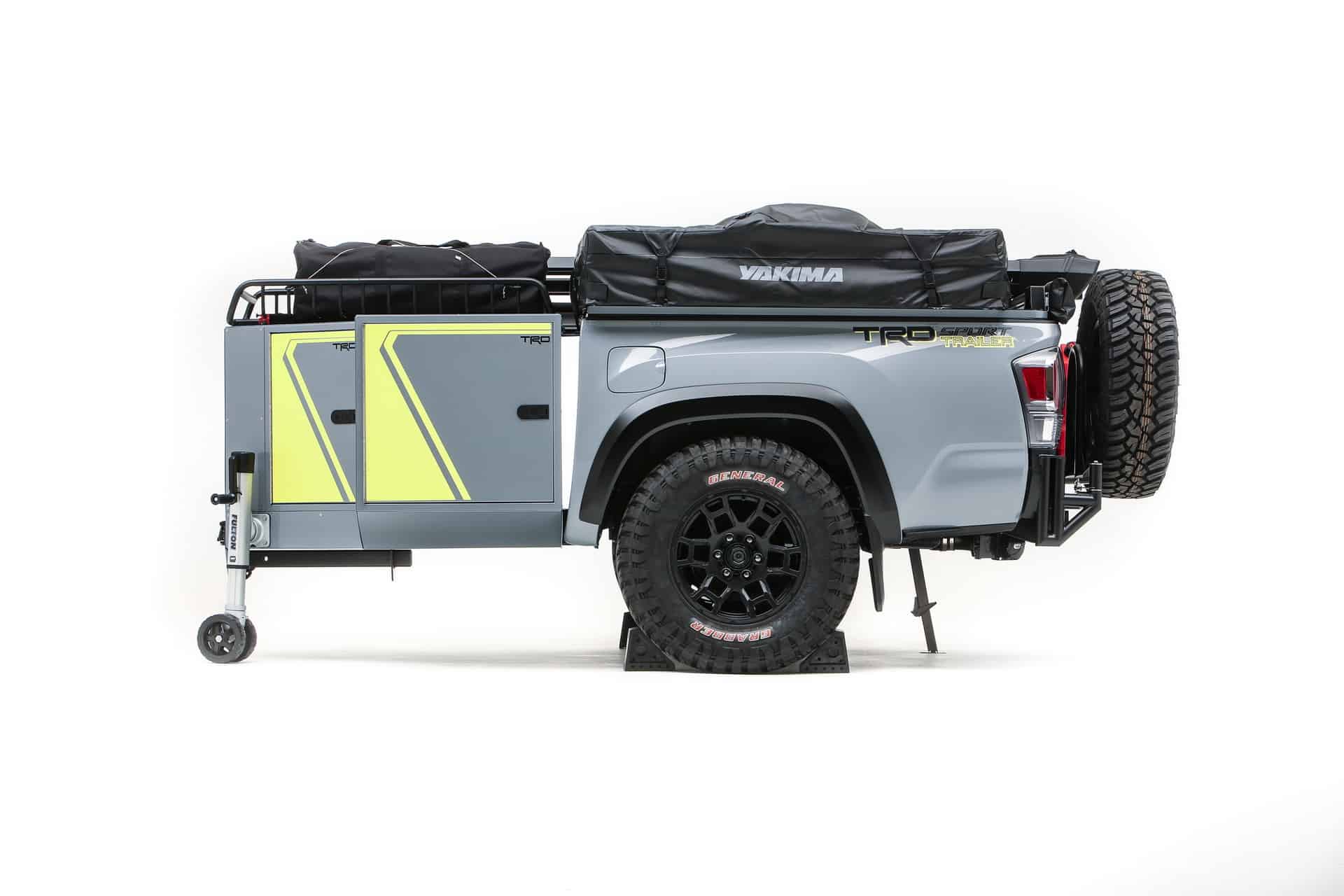 Toyota saw the Tacoma's bed as the perfect platform, seen as how it's well built and very spacious. The goal was to add convenience while also maintaining a low center of gravity and a great approach angle. "Given Toyota's solid off-road credentials and reputation, we thought it would be really cool to create the ultimate overlanding companion to our pickup and SUV lineup." said Laukes.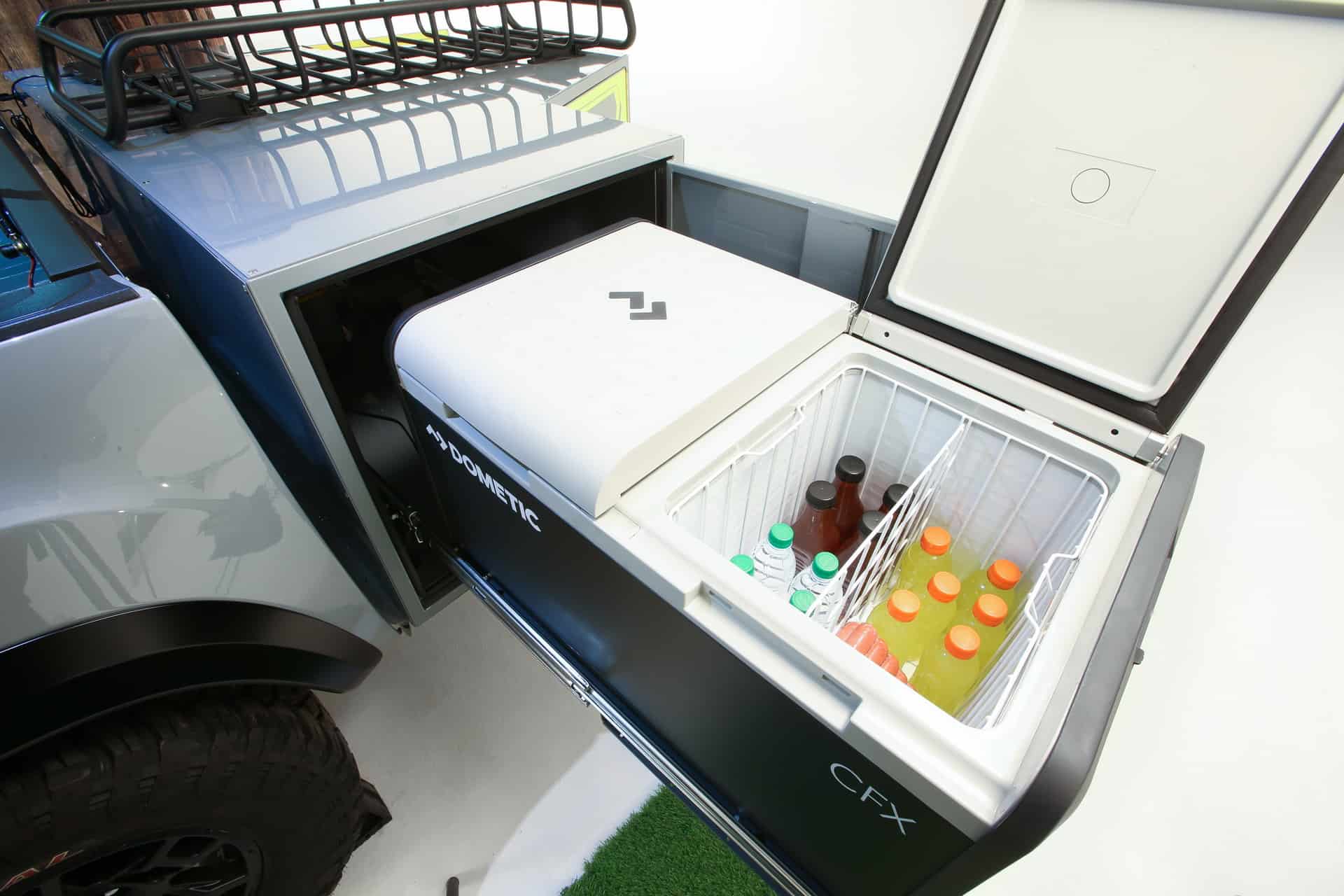 Featuring a remote-operated scissor-lift that raises a platform several feet out of the bed. There's a Yakima four-person tent with an awning and fly fishing-pole holders, a custom-built toilet and trash can, a refrigerator, a hot water heater, fresh and gray water holding tanks, a slide-out sink and stove, and efficient campsite lighting. It would be perfect if you had a Toyota Tundra to tow your Tundra trailer
Since the new GR Yaris is not sold in the US, nothing was mentioned about it.
Written by | Danial Malek
Images by | Toyota North America