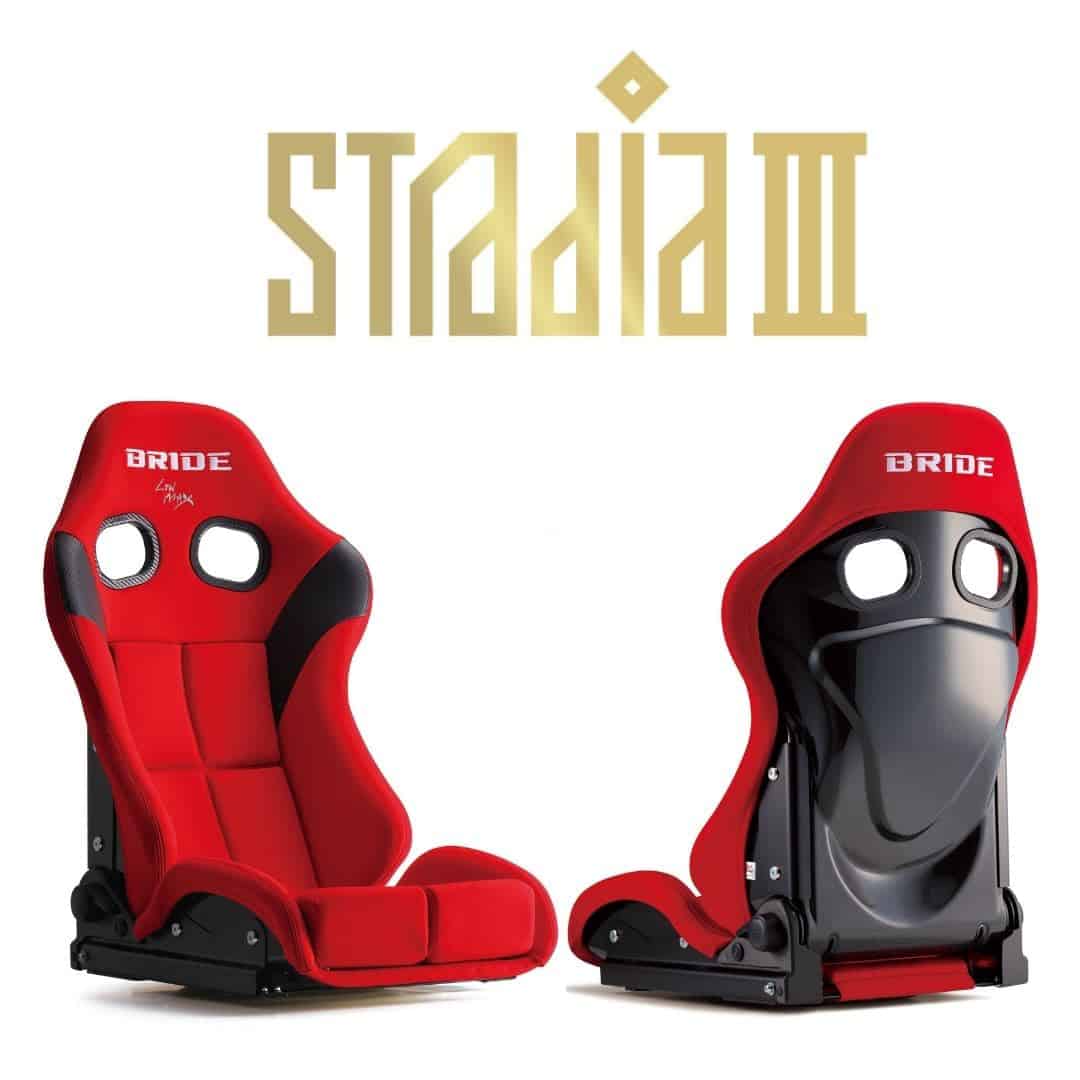 In the light of Tokyo Auto Salon that was supposed to happen this weekend, Bride Japan has decided to unveil their latest flagship prior to the event. The new Stradia III is set to be Bride's "new generation of reclining seat, combining hold performance and convenience at a high level". The latest Stradia replaces the discontinued Stradia II, now with the option of two different materials for the shell.
The Stradia III now has a newly designed 3D CAD frame with a monocoque shell design inherited from the Zeta IV. Dramatically improving the rigidity and strength of the seat compared to the previous Stradia II. The reclining mechanism and one-touch lever, designed in pursuit of operability, convenience, and durability. Suppressing utmost backlash while being able to adjust in stages for more reliable hold and comfort.
In addition, a seat belt hole for a 6-point harness is now added for the back of the seat surface. Specially designed high-density urethane foam is used for the cushions on the seat and thighs support area. A new-generation of reclining seat that combines the hold performance required for circuit driving with the convenience and comfort required for everyday use, and these different performances at a high level.
Specially Designed Cushions and Thigh Support
The specially designed high-density foam molded urethane used for the seat and thigh cushions applies surface pressure evenly to the flat seat surface, so it also has a good hold and reduces fatigue. In addition, it is hard to sag and has excellent durability. Apart from the standard type, there is also a low type thigh cushion with a thickness reduced to 2/3 of the standard cushion.
Belt hole compatible with FHR system and 6-point harness
The large belt hole compatible with Frontal Head Restraint (FHR) systems such as HANS and a belt hole for 6-point harness, which was often requested by Stradia users, are installed at the bottom of the seat. Allowing you to enjoy circuit driving and various motor sports more safely.
Variations
There are only two colors (black or red) as well as two variants offered for the Stradia III. You can opt for either an Aramid shell in black or a fibre-reinforced plastic (FRP) in silver. Both tips the weighing scale at 14kg each with flame-retardant fabrics. You can also choose either the standard cushion or low cushion on either shell. The Amarid will be priced at JP¥ 258,500 (RM10,080.33) while the FRP will be priced at JP¥ 203,500 (RM7,935.74). Both prices stated are before shipping and taxes. Orders will be opened starting from 1st February 2021.
Images by | Bride Japan