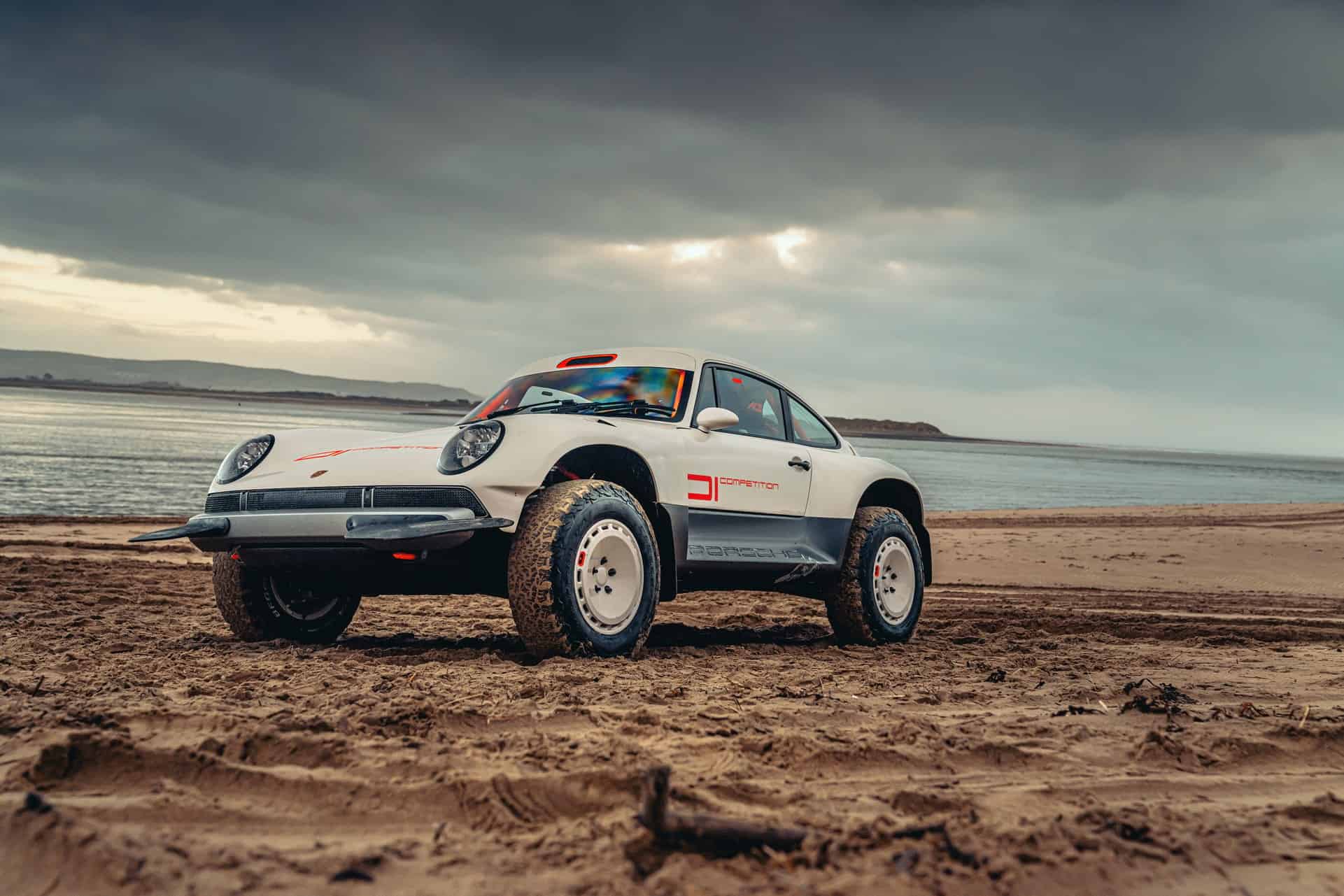 A Porsche 911 is one of those sports car that would be a good all-rounder car for the regular person. However, for a regular person, the term 'all-rounder' generally doesn't include going onto dirt roads let alone a rally stage. But the 911 actually started it's race car days as a rally car for the Monte Carlo rally back in '65. Though it only managed to get 5th place for the race, can you imagine a modern day 911 accomplishing the same feat?
Though Porsche did show us a concept 911 Safari based on the 991 model, Singer has up the ante once again. In case you live under a rock, Singer is the company that restomods Porsche 911s with bespoke modern engineering and the attention to detail that turns the 911 into a moving piece of art. However, Singer has never reimagined the Safari 911 nor have they done a competition spec unit until today. Which begs the question, what would be the outcome of an off-road Singer 911?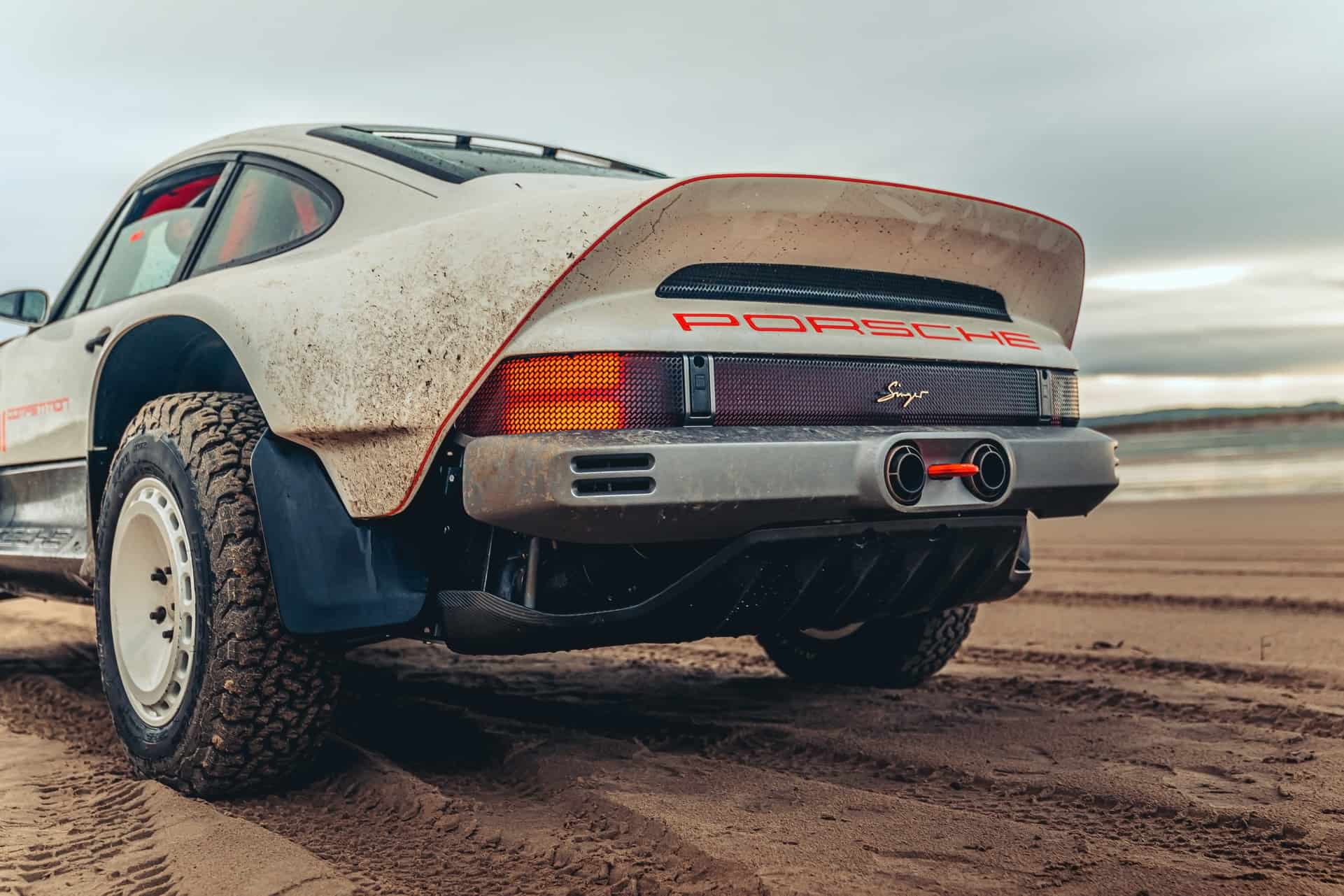 What is this off-road Singer?
Let's start with the name, shall we? This is the Porsche 911 Reimagined by Singer All-Terrain Competition Study by Singer and Tuthill or ACS for short. Catchy name, I know. Co-developed by Singer and Tuthill Porsche of Britain, it was built upon request by an unnamed long-time Singer client to compete in off-road racing and demonstrate extensive highway exploration capabilities. Whatever that is supposed to mean.
The ACS starts off in life as a 1990 964-generation 911 featuring a 450 HP twin-turbo air-cooled 3.6-liter flat-six. The arches were blown out to accommodate the large chunky BFGoodridge off-road tires. Under the arches, twin 5-way adjustable dampers on each corners (meaning 8 in total). Being a Singer 911, all the panels are carbon fibre. But one item which you'll never see on a "regular" Singer 911 is the 959-like rear spoiler. Pretty sweet touch.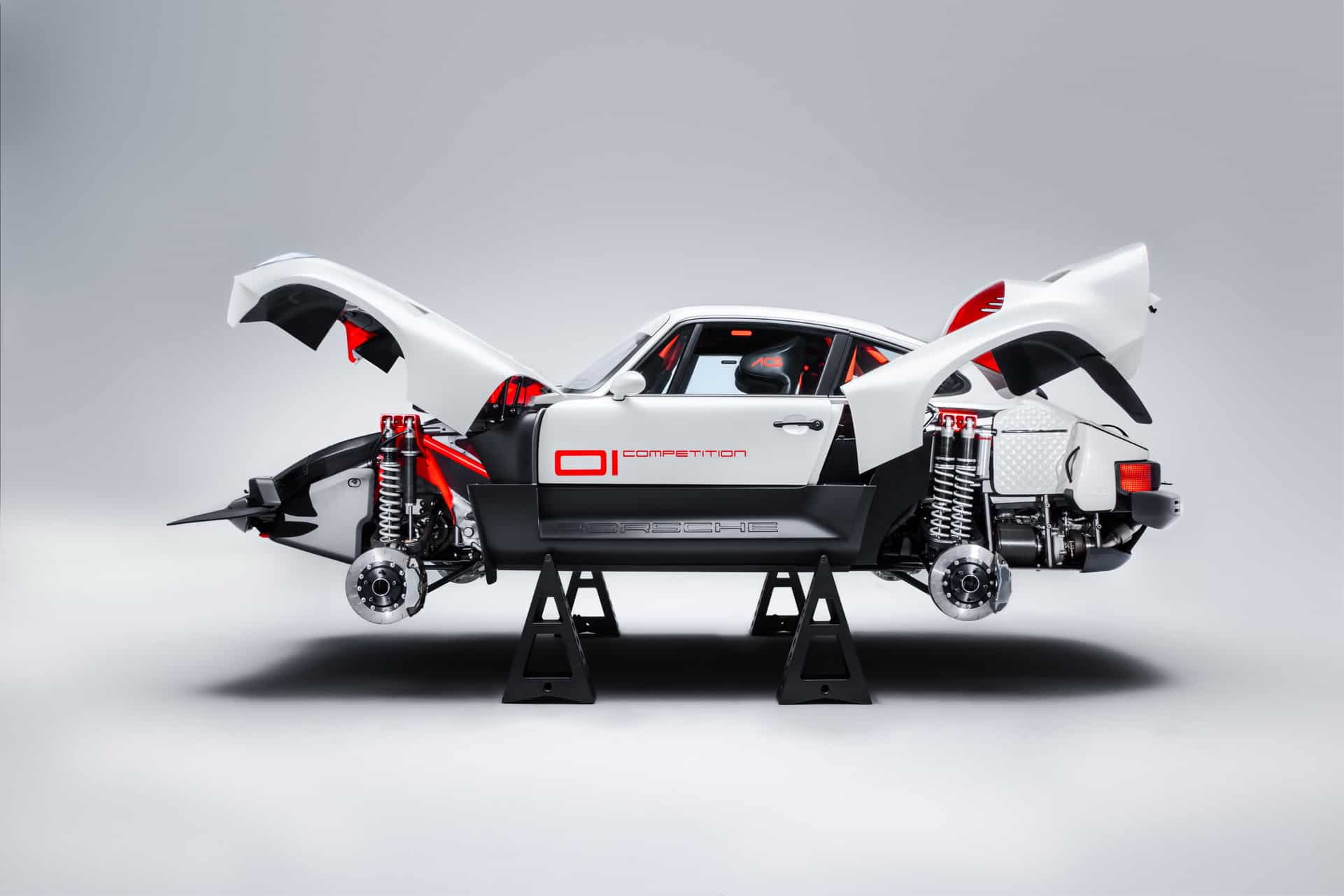 Is it as functional as it seems?
The ACS is really built to cope with what ever you throw at it. It has a permanent all-wheel drive system and has been fitted with an FIA-compliant roll cage, seats and harnesses. So not only does it look the part but it really is ready to handle the terrain. The carbon fibre panels too are designed to be taken apart in the event of a crash during a race and can just be swapped with new panels.
The engine also can be tuned according to the specific demands of each event while mated to the engine is a five-speed sequential gearbox. As for the brakes, a set of steel brakes with four-piston calipers hides behind the 16-inch forged alloy wheels. Additional accessories include a long-range fuel tank, plus two full-size spare wheels and tires (one in the front, one in the rear).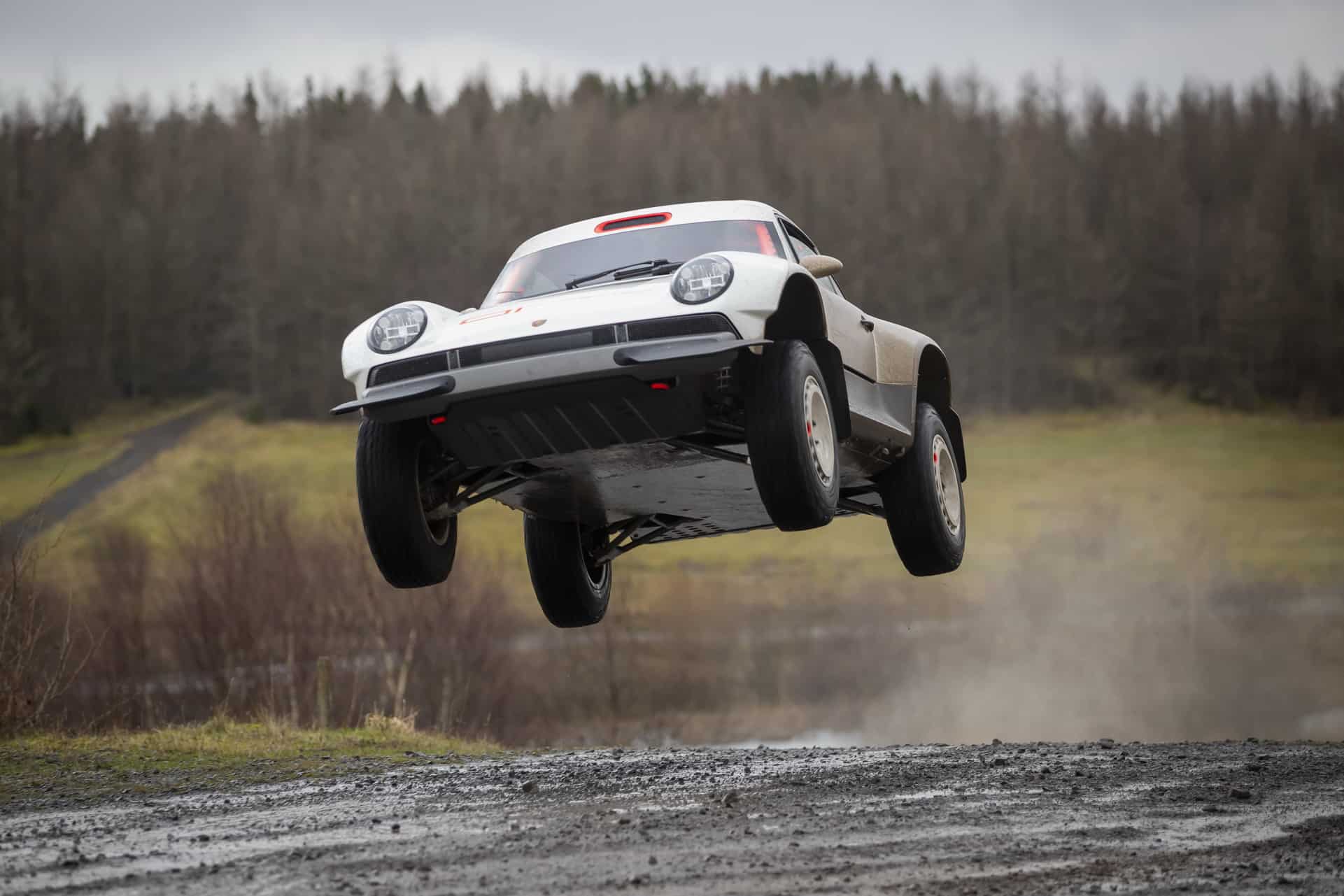 Okay, who is Tuthill and what have they done?
Richard Tuthill is a guy who actually knows something about making the 911 appropriate for rallying. He is an expert in air-cooled off-road 911s with the accolades to support. Having won the 2019 East African Safari Classic Rally, it's safe to say the man knows what he's doing. Built from the ground up, the ACS has spent more than a year being developed by Tuthill and Singer.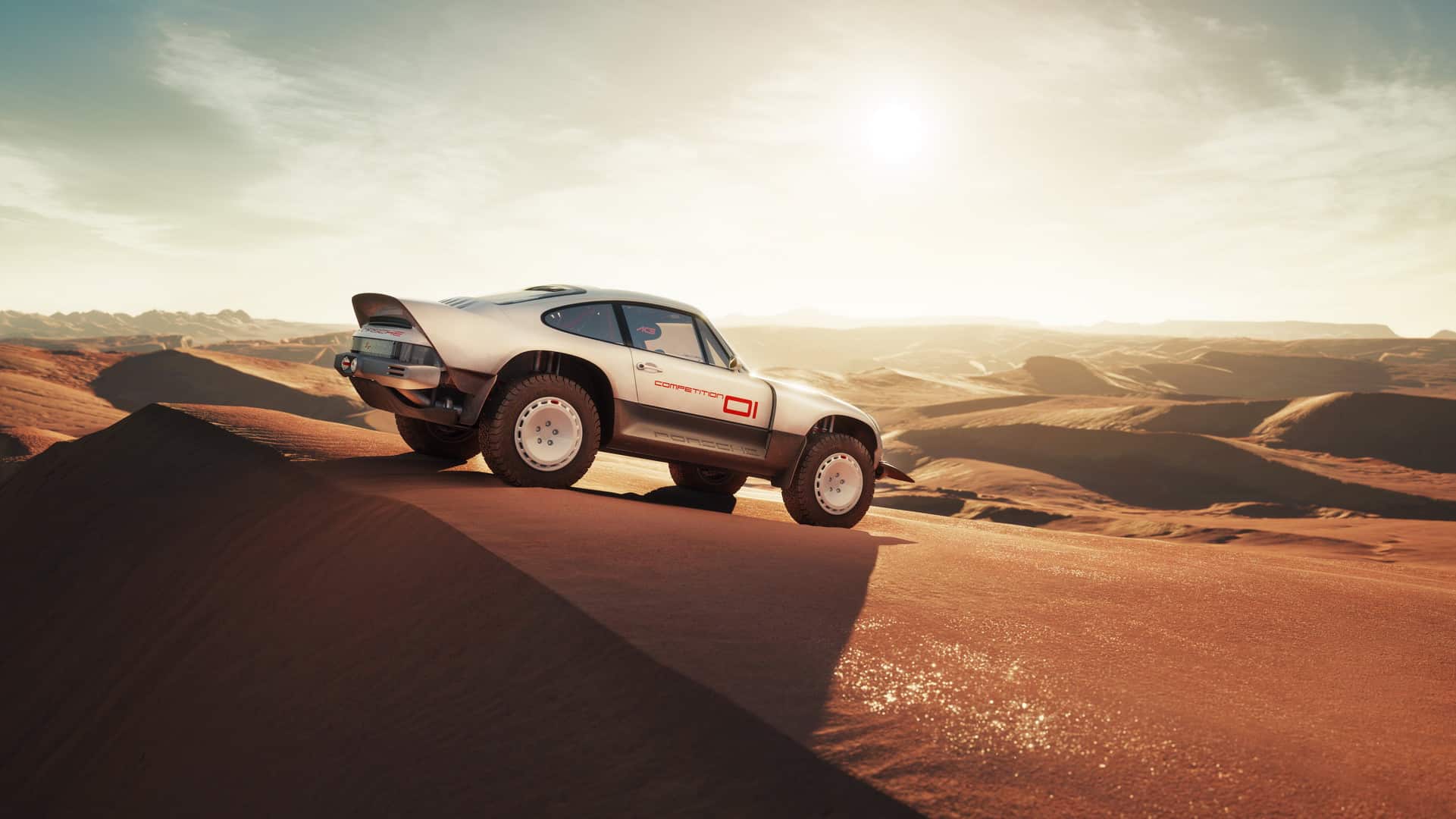 But wait, there's more.
Actually, the unnamed customer put in an order for two vehicles. A unit in white (this unit) for high-speed Desert rallying inspired by the Rothmans-liveried 953 and 959 Safaris from the 1980s, and another unit in red that is designed for high-speed, high-grip tarmac events. The red one exists only in renderings at the moment but knowing how the white unit looks, pretty sure it'll be as good-looking or even better.
While we can't really put a price on it, Singers aren't cheap. While 'regular' Singer 911s are about $500,000USD (RM2,000,000), I wouldn't be surprised if this floats at an eye-watering $1,000,000USD (RM4,000,000). You could watch the full walkaround video by Top Gear here if you wanna know more.
Written by | Danial Malek
Images by | Singer Vehicle Design