For years, we have been patiently waiting to welcome more circuits to Malaysia in bringing more variety into our motorsports scene. While there were plans that sprinkled such hope like the Fastrack Iskandar circuit back in 2016, talks about the project just died down and vanished into thin air. However, there is another project that came into our radar recently, promising an interesting venue other than the usual grounds. Enter Open Road International Circuit, or ORIC.
The Announcement
The announcement of this new circuit caught many by surprise as it was unheard of before this. It was revealed in late March 2021 after a piece by Sinar Harian reported that a new circuit built to "international-levels" will soon be built over at Bukit Malut, Langkawi.
This new circuit will be built with the cooperation of Permodalan Kedah Berhad (PKB) and a private entity, as told by Kedah's MB, Muhammad Sanusi Md Nor. However, he did left us scratching our heads as he also added that this planned circuit "is not a racing circuit, but is called a high performance circuit".
While Sinar Harian's piece does not provide that much detail about the circuit, luckily ORIC now has their own website up and running. Let's see what this circuit is all about.
The Finer Details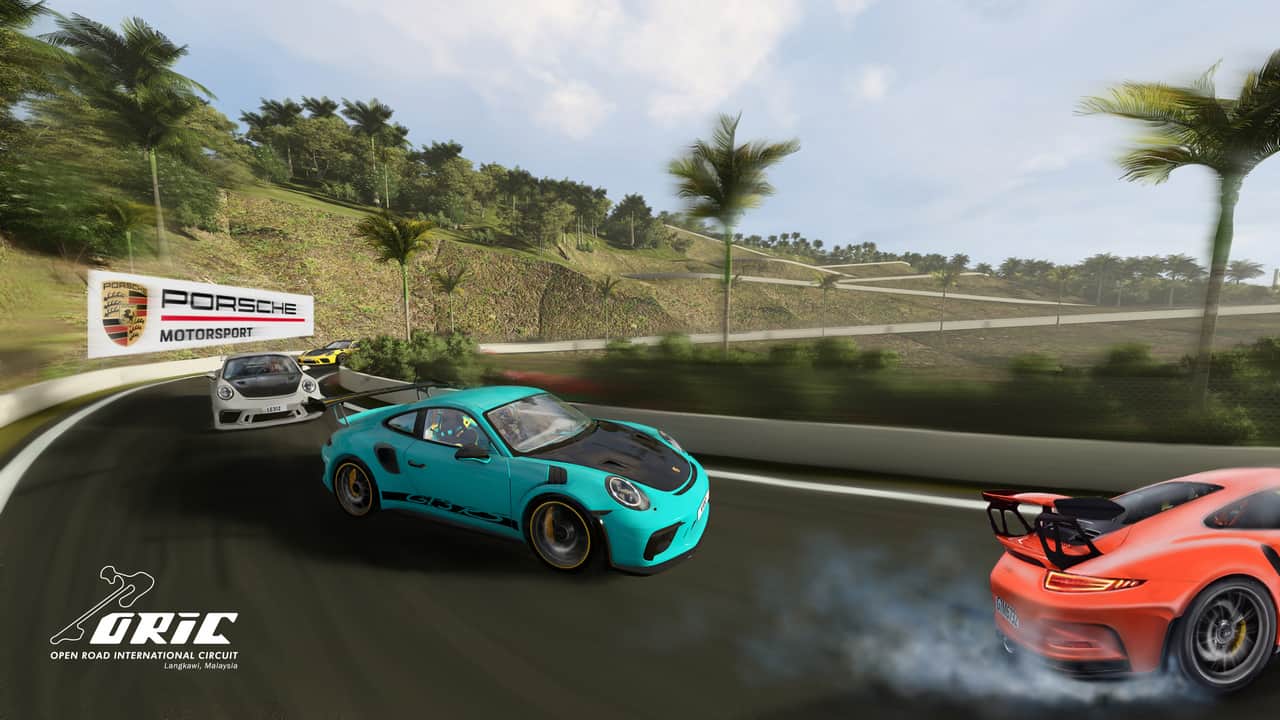 According to ORIC's website, this new circuit is projected to be completed by the Q3 of 2023. Personally coined by Dato' David Goh, Founder and Group Advisor of ORIC, as the "Nurburgring of the East", ORIC will be a picturesque circuit as the lush green surrounding of Bukit Malut will provide both a challenging course and breath-taking views at the same time.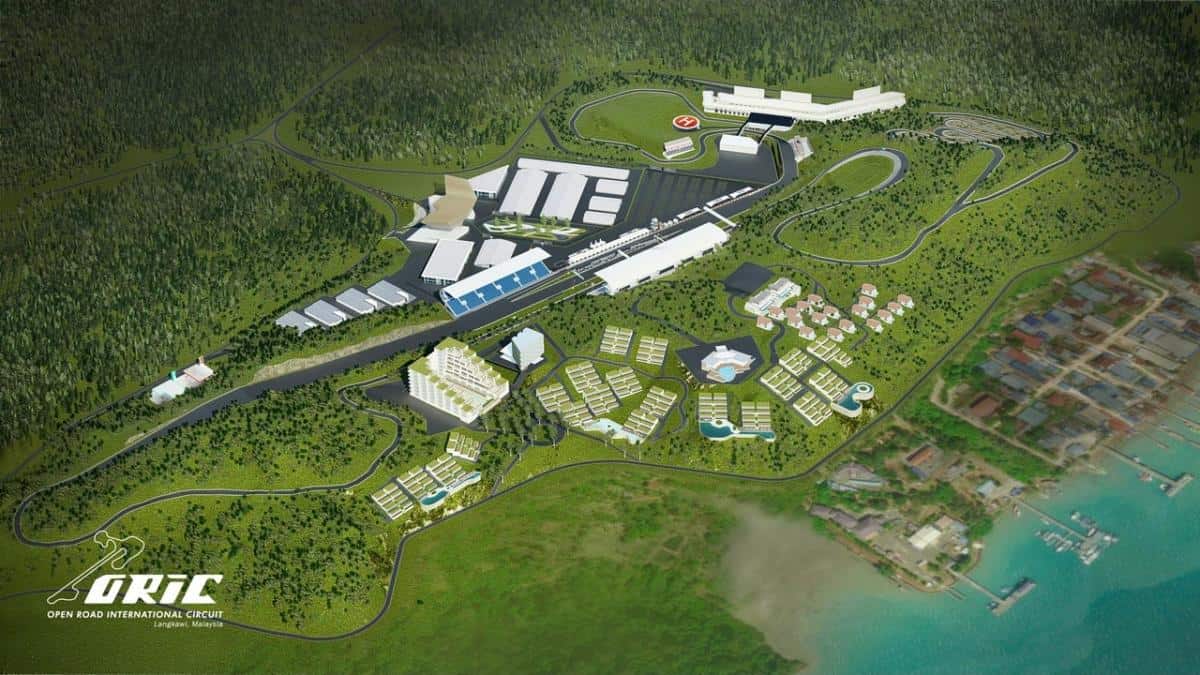 ORIC will be slightly longer than Sepang Circuit at 5.8kms, and they are aiming to have state-of-the-art infrastructure that complies with the FIA Grade 2, FIM Grade B, and CIK-FIA certification standards. This allows the circuit to host all world-class motorsport events, with the exception of Formula 1.
Will we be seeing races taking place on this new venue in the future? It may be too soon to tell, but we sure hope so.
5.8km of Pure Driving Experience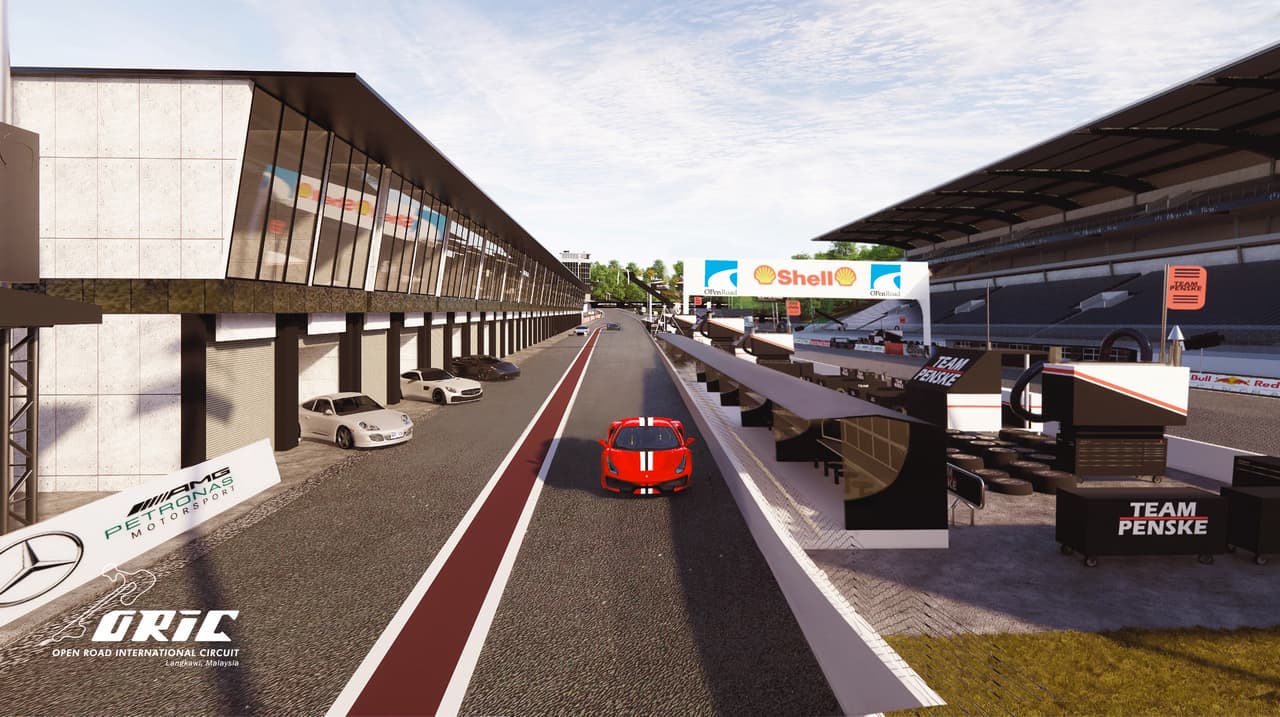 Now that we know the details about the announcement, let us actually look into the main highlight – the track itself. Like mentioned earlier, the ORIC will be 5.8km in length, and according to the layout in the logo, it will feature 20+ corners along the way. However, we suspect the layout shown here is the Championship Circuit, and the Full Circuit layout will actually have more corners in store.
The track will run across Bukit Malut, which means that it will incorporate a lot of tight corners, as well as elevation changes at the same time. In fact, in the Official Video posted on their website, the multiple hairpin curves in the Full Circuit layout is said to have a total elevation drop of 50 meters!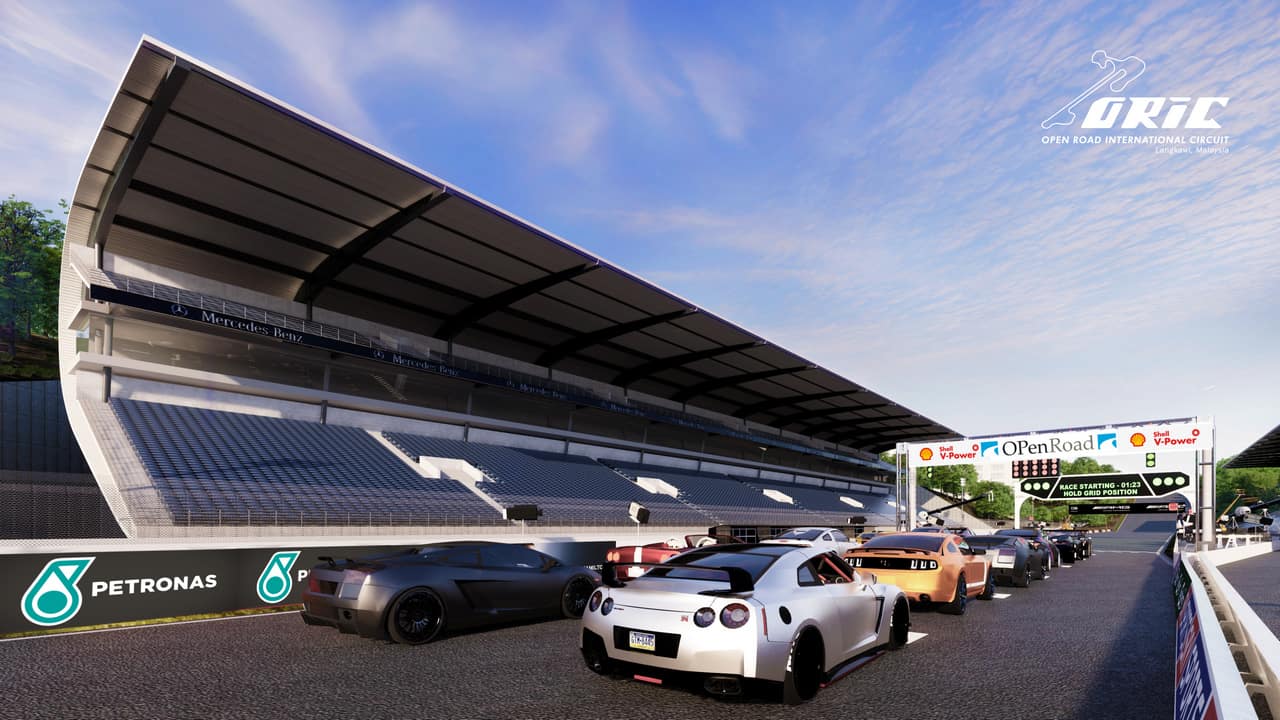 The starting point is also a highlight in the video, being described as the "longest straight in Asia". Along the main straight, the massive Grand Stand is also a colossal structure to behold, with a maximum capacity of 10,000 spectators. To give you an idea of the scale, the Grand Stand over at Sepang Circuit has a total capacity of 32,000.
But these are not the only interesting part as it also has a banked corner with a 70-meter radius and a 20-degree angle slope, reminiscing Nordschleife's infamous Karussell. Lush forests, various dips, tight course. A combination of Mount Panorama and Nordschleife? You decide.
What Else Aside from the Circuit?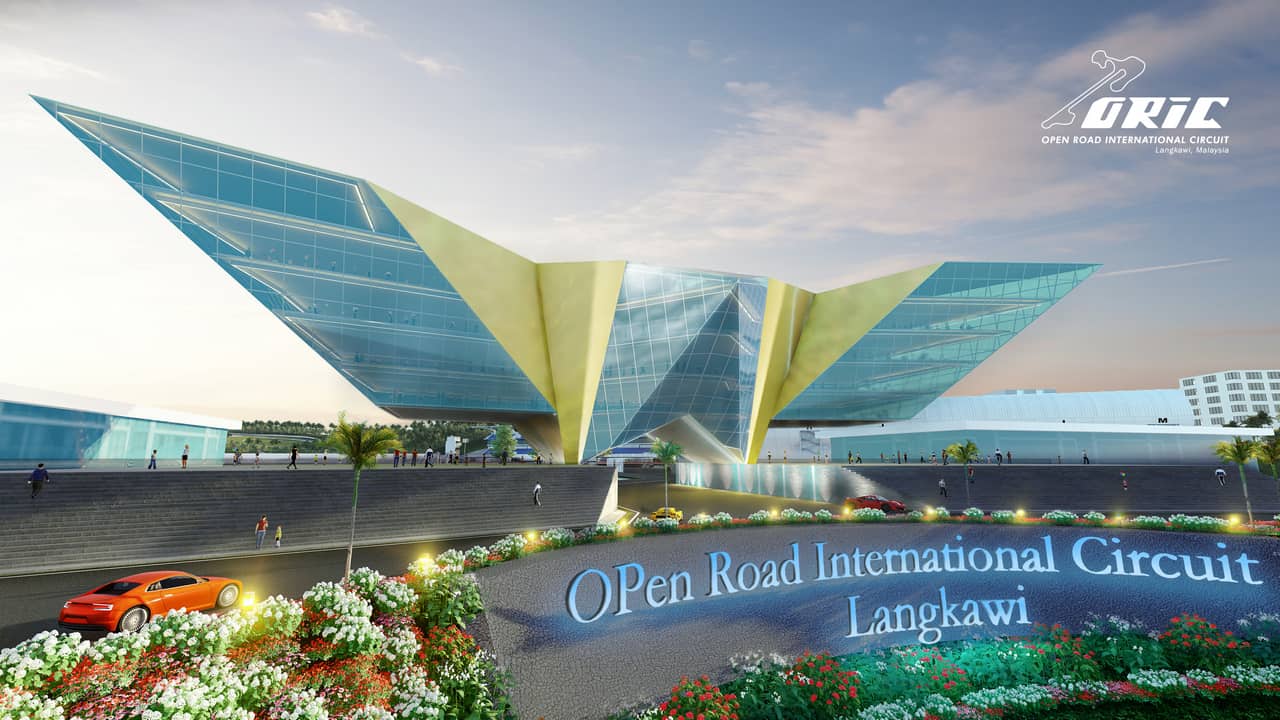 While the circuit is the main agenda that pulls us in, the developers are also planning to add other infrastructures to add more value to the area and making it an attraction other than to petrolheads.
For those who are looking forward to a luxurious race weekend as a spectator, a 280-room 5-star hotel will be built to accommodate VIPs and racers alike. A VIP lounge with a helideck is also in the list, as well as a shopping complex. Properties like condominiums and semi-d villas are also in the pipeline.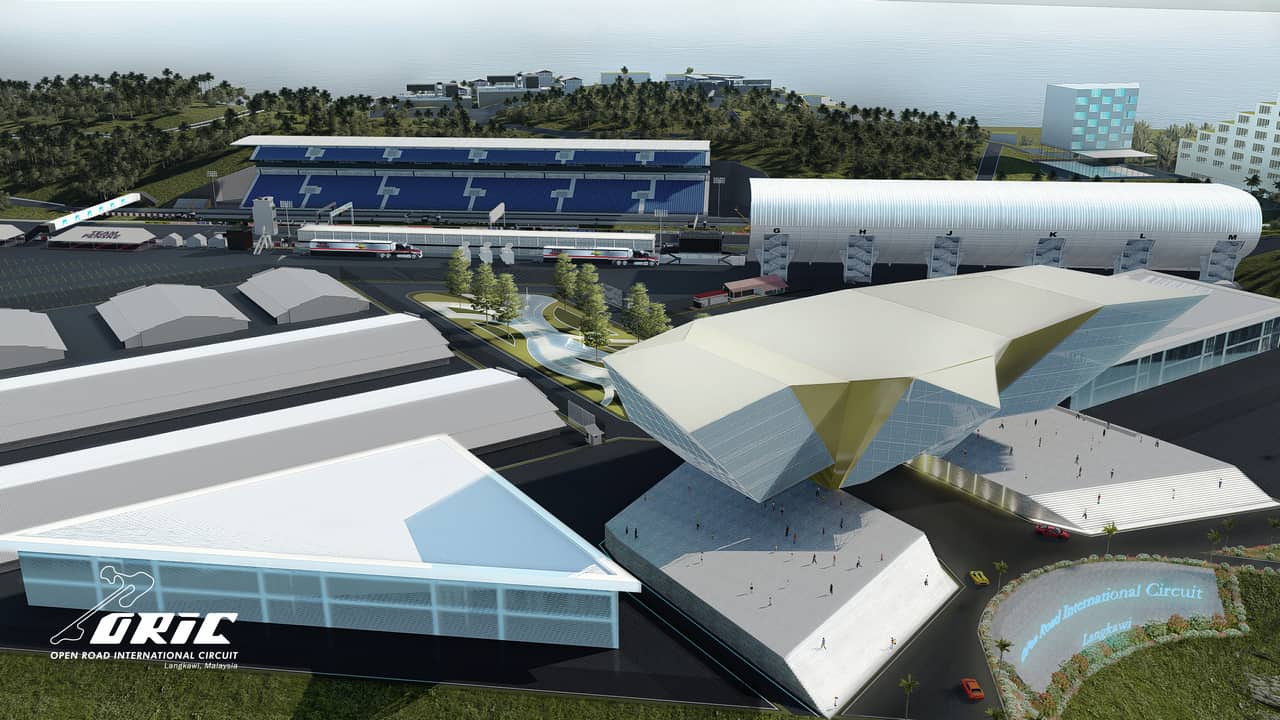 Some of the infrastructures planned to be built are also with the idea to provide a better experience for the teams present, like the automobile warehouses with a storage capacity of 900 bays. Four 4S auto dealership will be present to give the car owners a better service, and 2 petrol stations will be among the liveliest on the island.
If what is being planned here gets transformed from paper to reality, it seems like Langkawi will be the next hotspot for motorsport activities in Malaysia. Since the founder himself is targeting "motorsport enthusiasts, racing teams, car owners, and auto makers from across the globe", will there be a time where GT3 cars howl through the hills of Bukit Malut? Only time will tell.