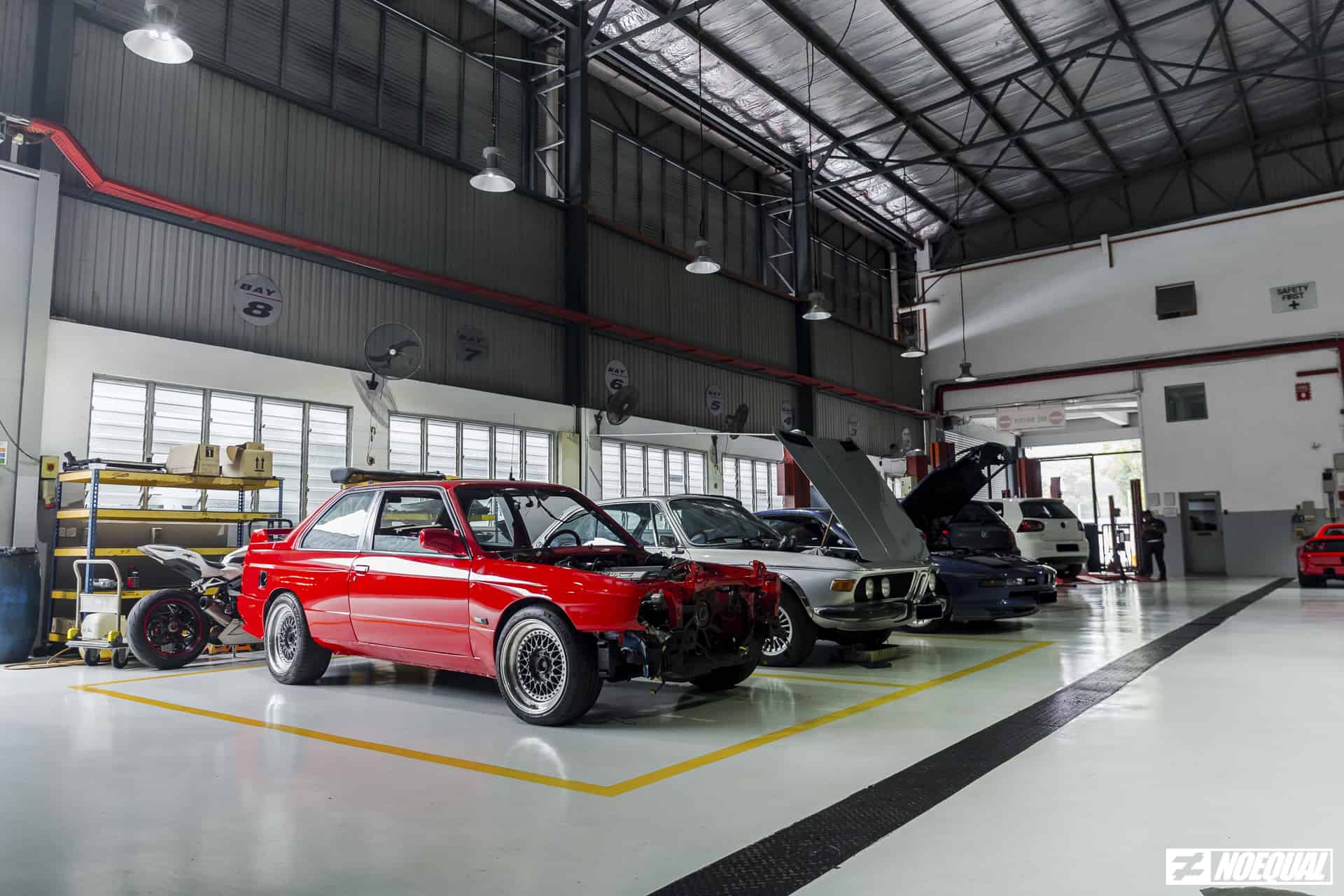 Owning a car is not always a blissful experience. Sure, most of the time it will do you a solid and work effortlessly but there will always be a day when your car will throw a random glowing orange light in your face. The day the 'Check Engine Light' or CEL pops-up, you know you're in trouble and may want to find a specialist to know what's going on. Hence, that's why you should find the right people with the right tools much like the people at Ultra Tune.
Ultra Tune is no stranger to the cars in Malaysia much like how car enthusiasts are no stranger to Ultra Tune. They've been around for more than two decades with experience as a one-stop automotive center. They cater to the ones who are in need of maintenance work as well to those who require paint work and body repairs. However to our liking, it doesn't end there as they also do restoration work and performance modifications for your beloved cars.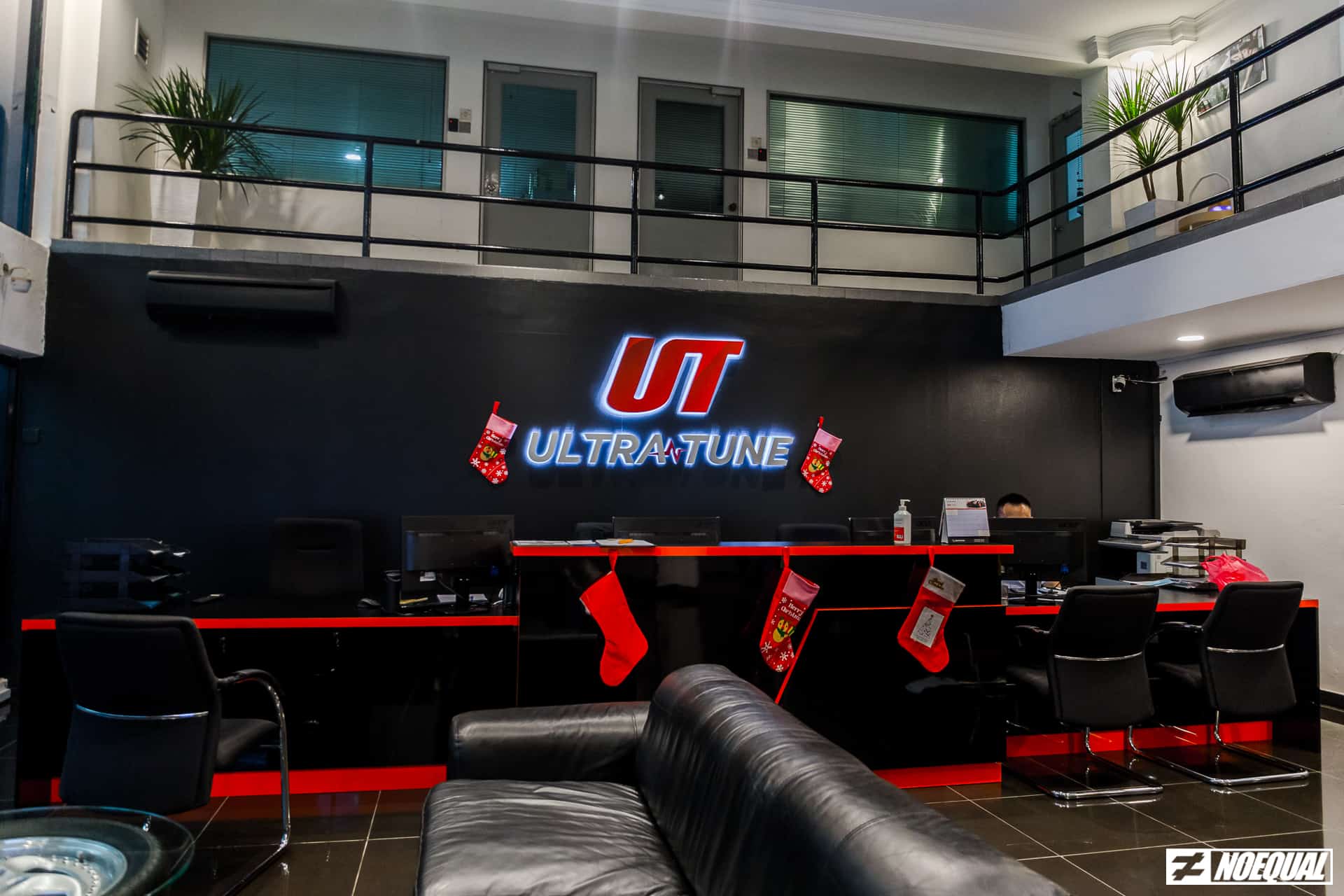 Brief Overview of Ultra Tune.
Located in Glenmarie, Shah Alam, Ultra Tune has a facility that covers an area of 26,000 square feet of office and workshop space, and auto repair and spray-painting facilities. Equipped with state-of-the-art machinery for auto servicing, repair, restoration, and performance upgrade, it remains as one of Klang Valley's one-stop comprehensive service and repair centre providing quality auto care for hyper cars, super cars, continental cars, and classic cars.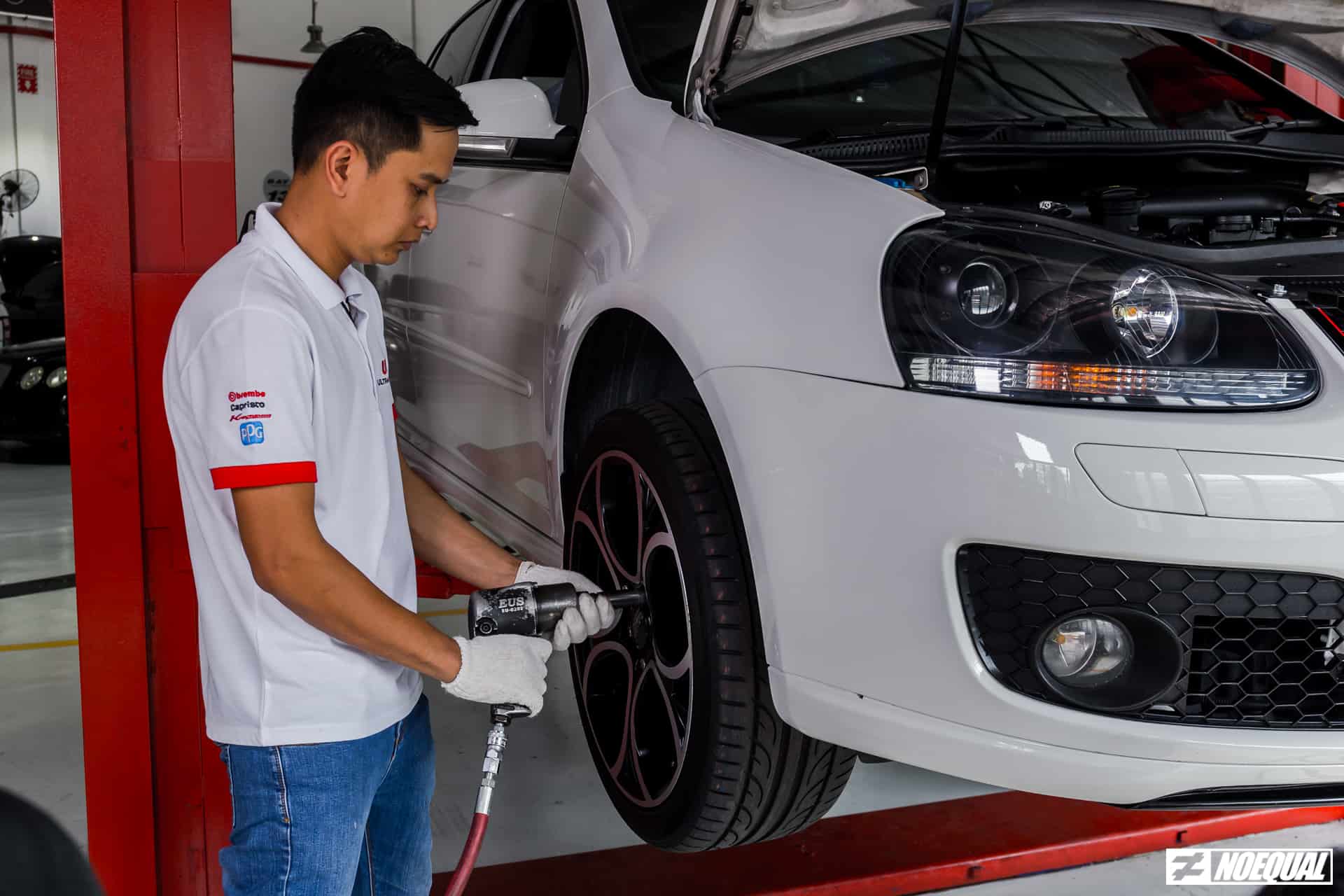 Auto Servicing and Engine Works
Ultra Tune's team of highly-qualified specialists and mechanics are trained to handle all types of cars. Equipped with 18 service bays and all the manufacturer-specific tools, they are capable of doing diagnostics, tuning and servicing. Their repair work also extends to air-conditioning works, engine and gearbox overhauls and even electrical issues. This can be done from your run-of-the-mill economy cars to supercars.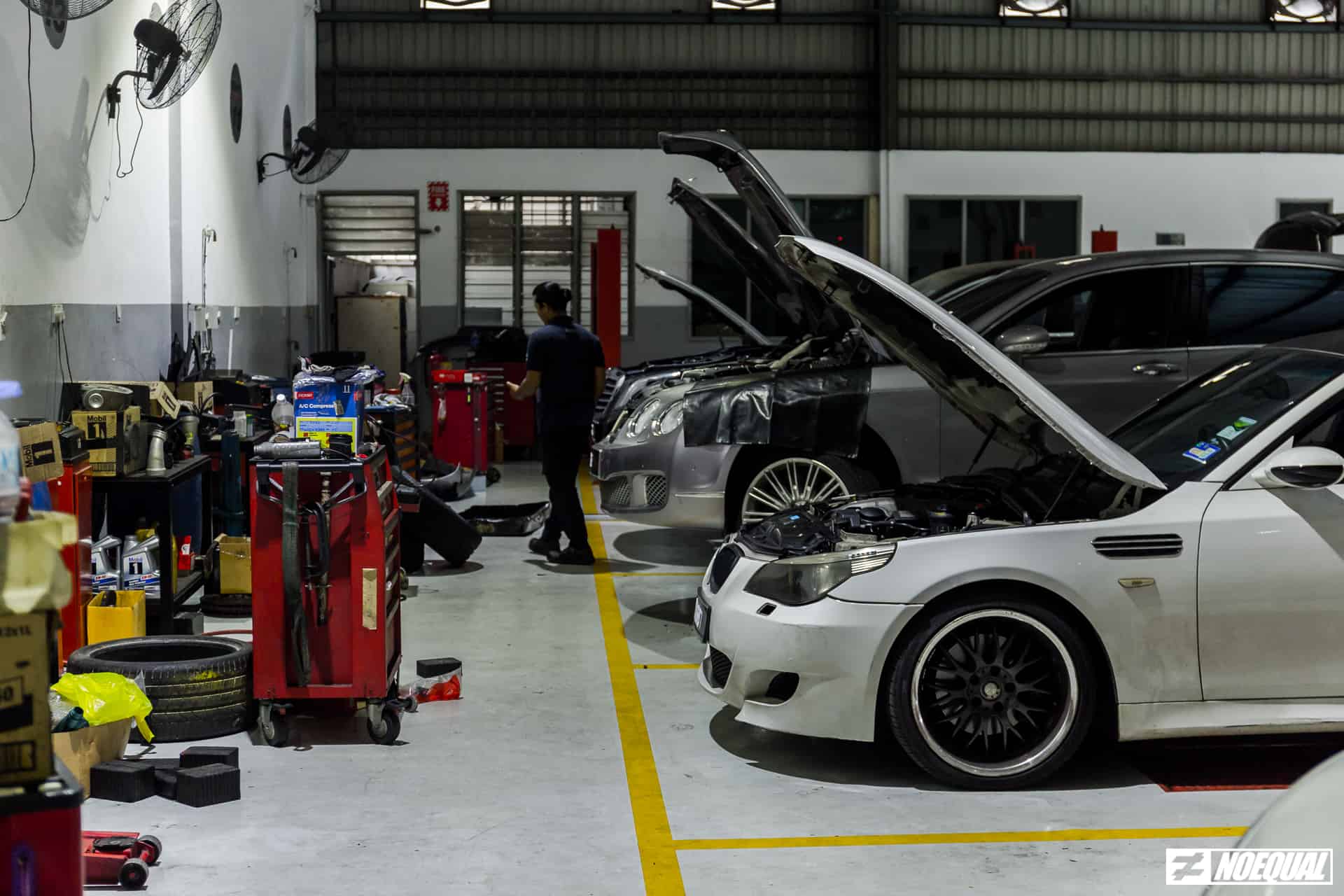 When we visited their facility, we were amazed by the selection of cars that greeted us in front of the doors. From a BMW E9 3.0 CS to a Tesla Model X, it was a surprise to be sure, but a welcomed one. However, their service bays were also a treat as there were a few Ferraris but a trifecta of classic rare BMWs consisting of an E30 M3, an E31 Alpina B12 5.7 and another E9 3.0 CS was just icing on the cake!
Auto Collision Repair Works
Ultra Tune is also an established body repair and collision repair specialist. They are an authorized panel for 8 major insurance companies and authorized non-panel with 7 other insurance companies. Which is excellent as all the body work is performed by experienced panel beaters with a diverse range of welding machines for various marques. Taking no shortcuts to ensure that safety is not compromised.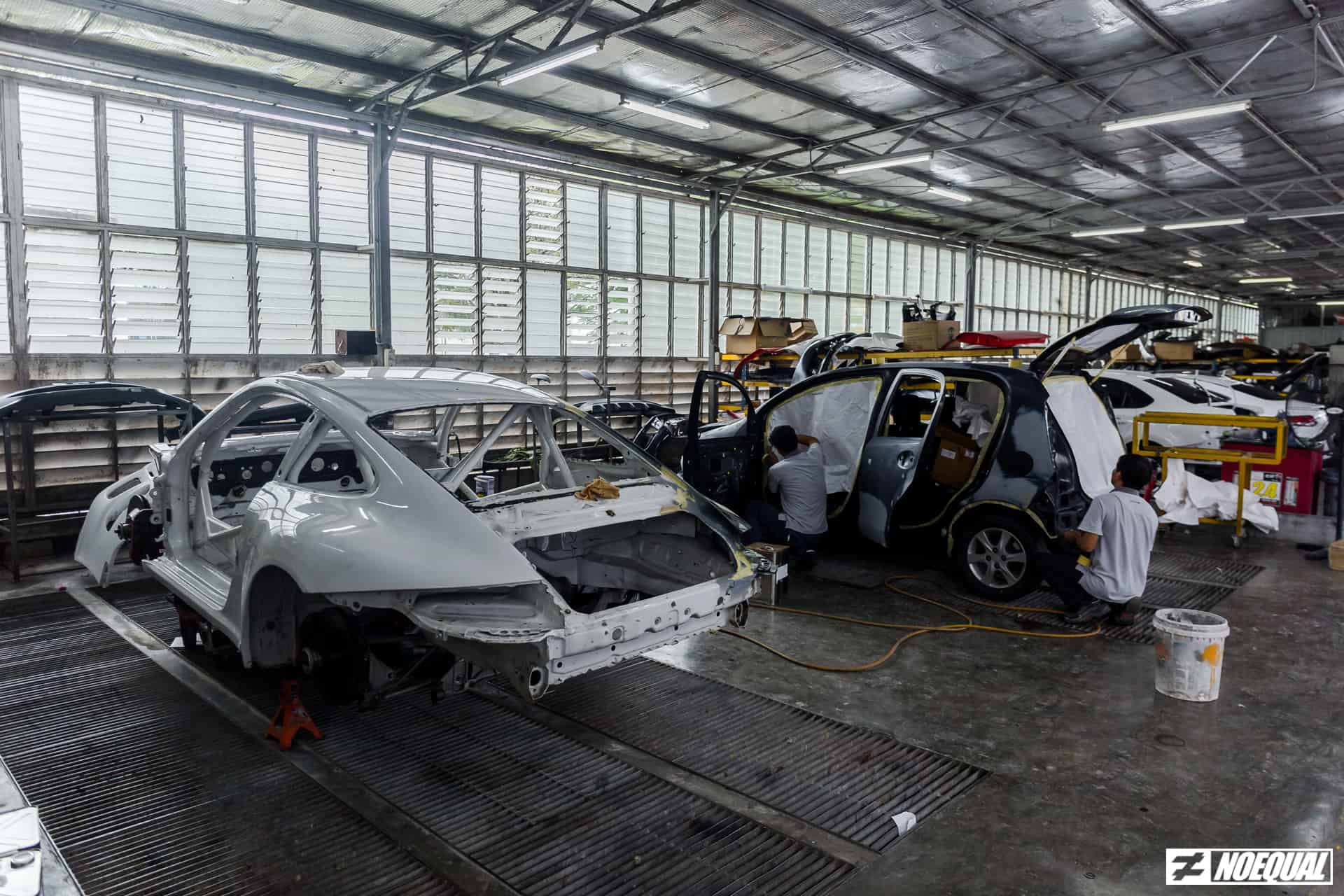 In case you are involved in a major collision where your chassis has taken quite a beating, they are also equipped with an up-to-date body alignment chassis jig made specifically for structural repairs. We found a Porsche 911 Cup that had crashed on the track but Ultra Tune has conducted a chassis repair service on it which will get it back to an almost 99% chance of perfection.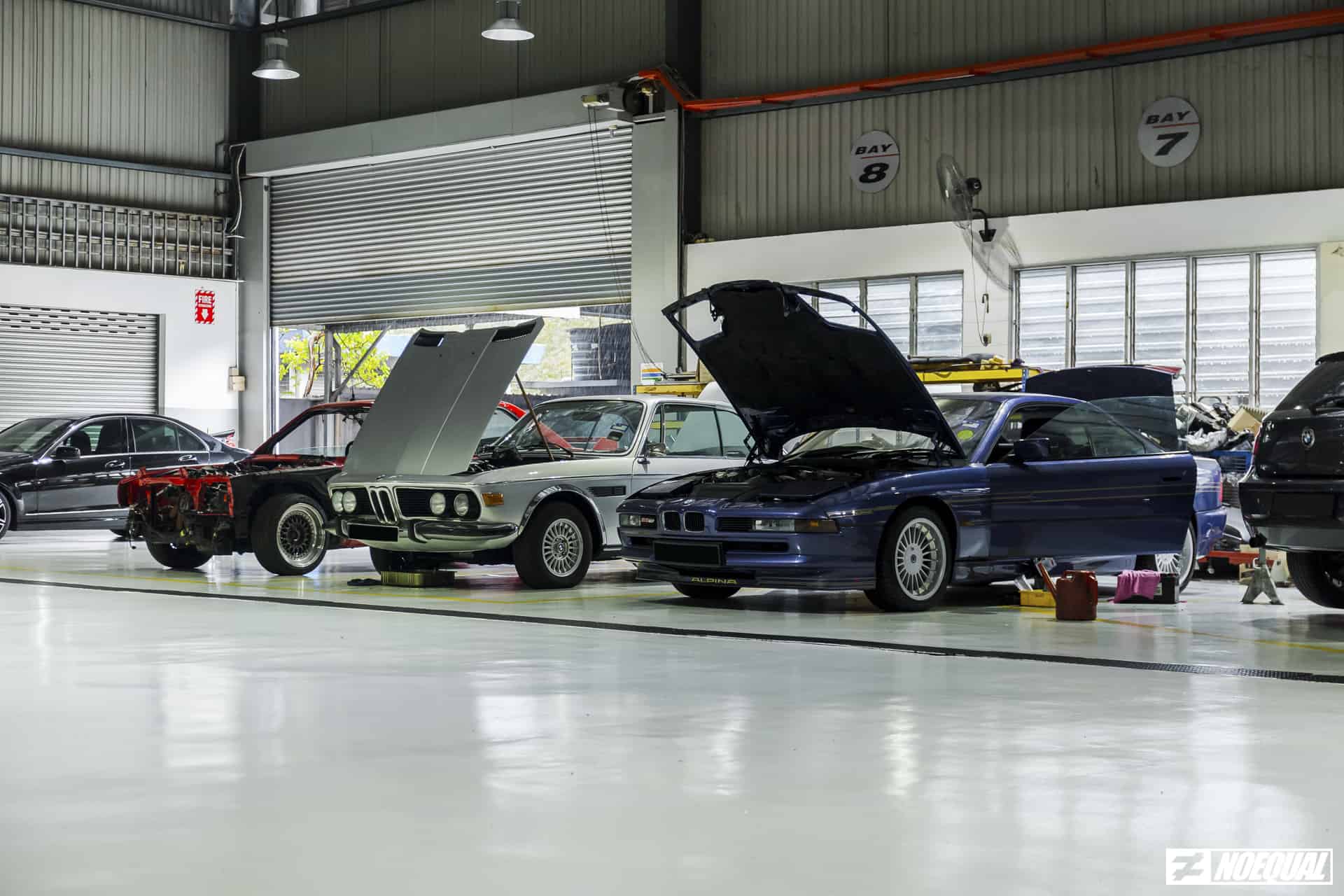 Restoration of Classics
If you happen to own a car that has fallen into a stage of disrepair, Ultra Tune is definitely able to help you out with that. They offer restoration services according to your heart's desires. It doesn't matter if it was your first car from your college days back in the 90s, they are able to bring it back to a factory fresh condition with a complete engine restoration, bodywork, refreshed upholstery or even performance upgrades for those who intend to pursue the restomod direction.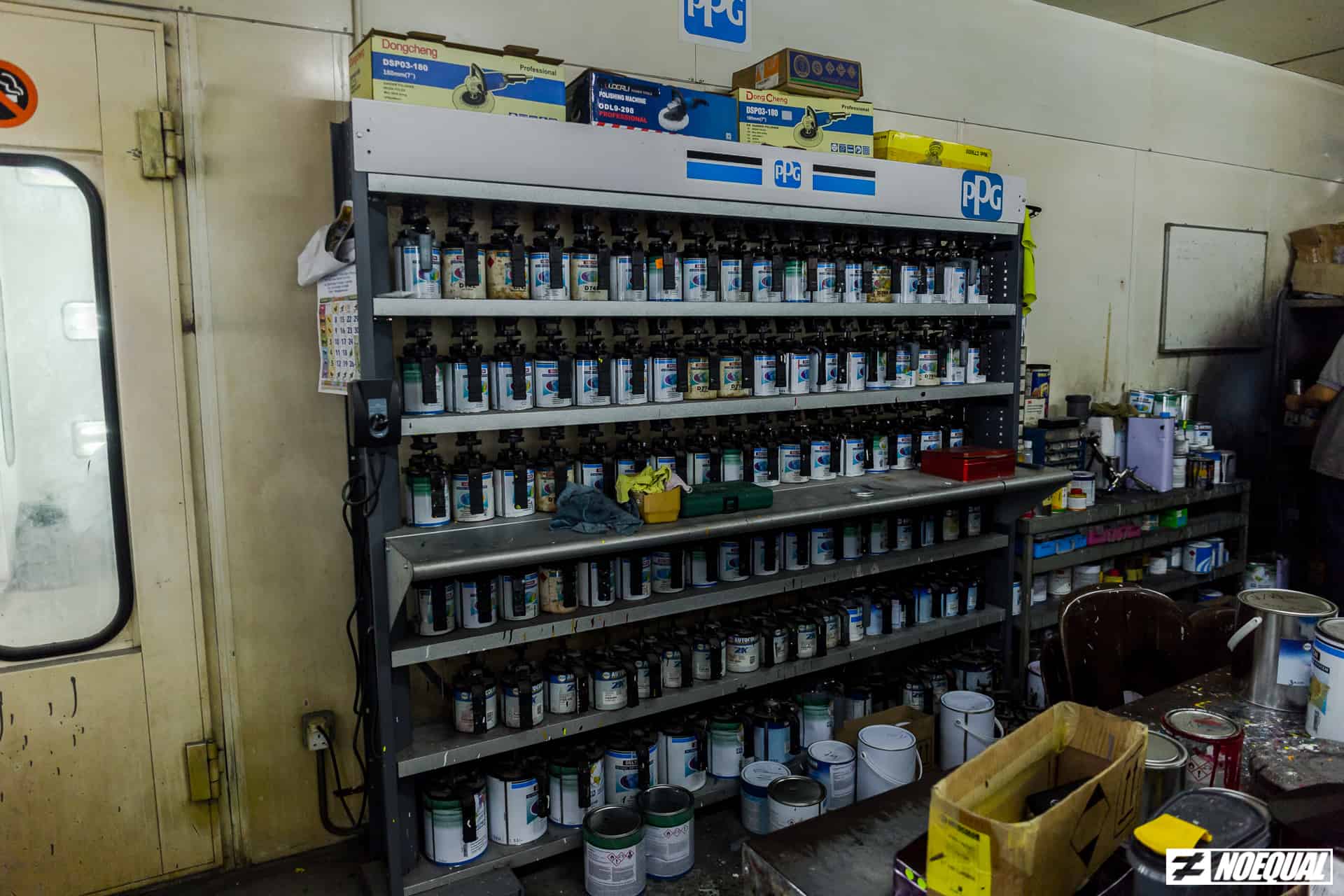 Authorised PPG Paintwork
Anybody who has repainted their car or even intended to repaint their car surely has heard of the famous PPG brand and knows how high they are ranked in the paint industry. This is where Ultra Tune's speciality kicks in as they are not only an authorised PPG paint dealer but are also paint specialists. Their products are professionally selected and mixed with approved paint mixers and painting tools delivered by an experienced bodywork and painting team.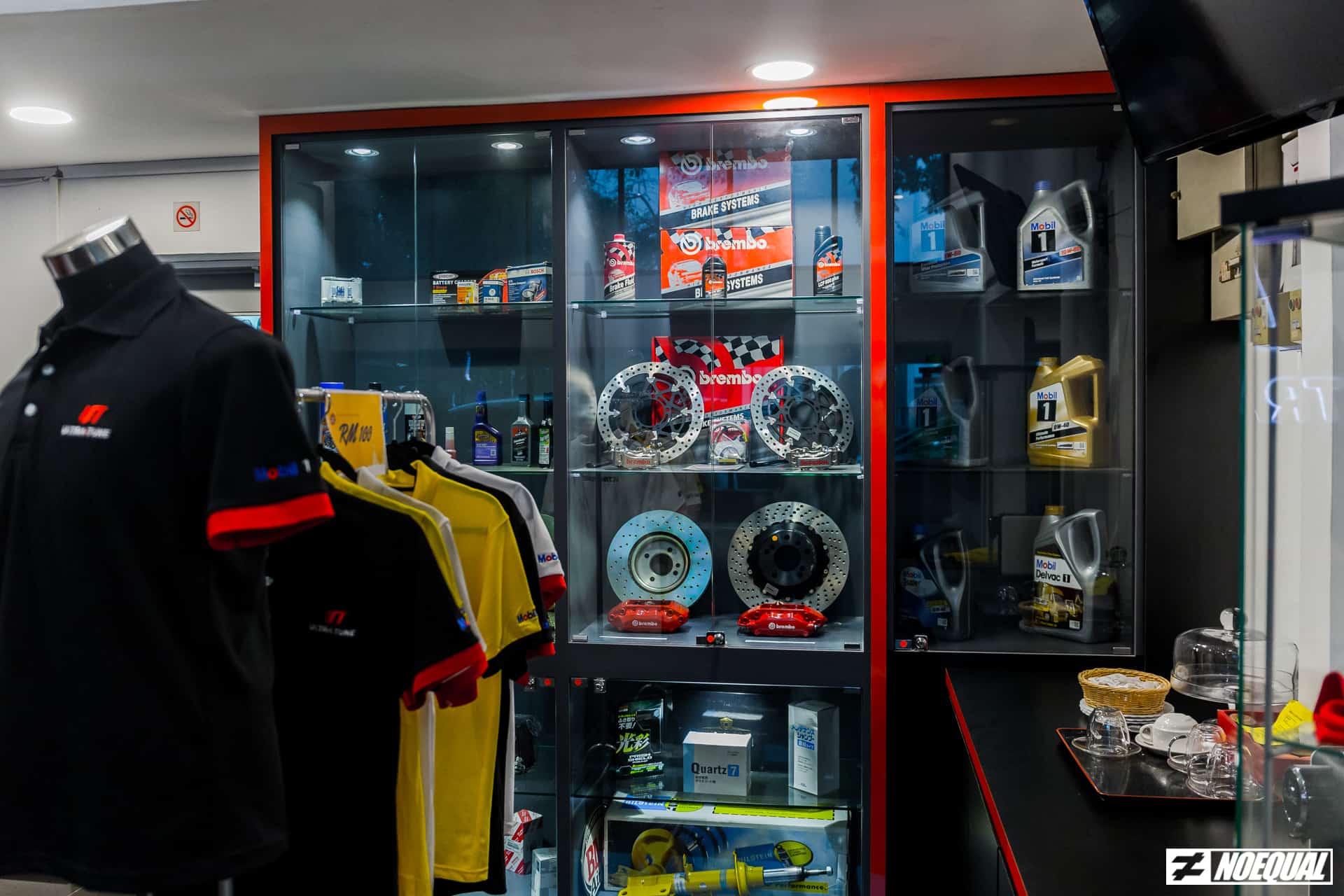 Performance Upgrades
Performance is easily the most frequently talked about topic in the car community. Doesn't matter if it adds a bit more power or makes the car drive a bit better, better performance makes it a better car. And once more, Ultra Tune is able to assist you in getting some of the best performance parts from the best reputable brands that money can buy. They are authorised dealers of some of the most famous brake systems, exhaust systems, suspension and even wheels!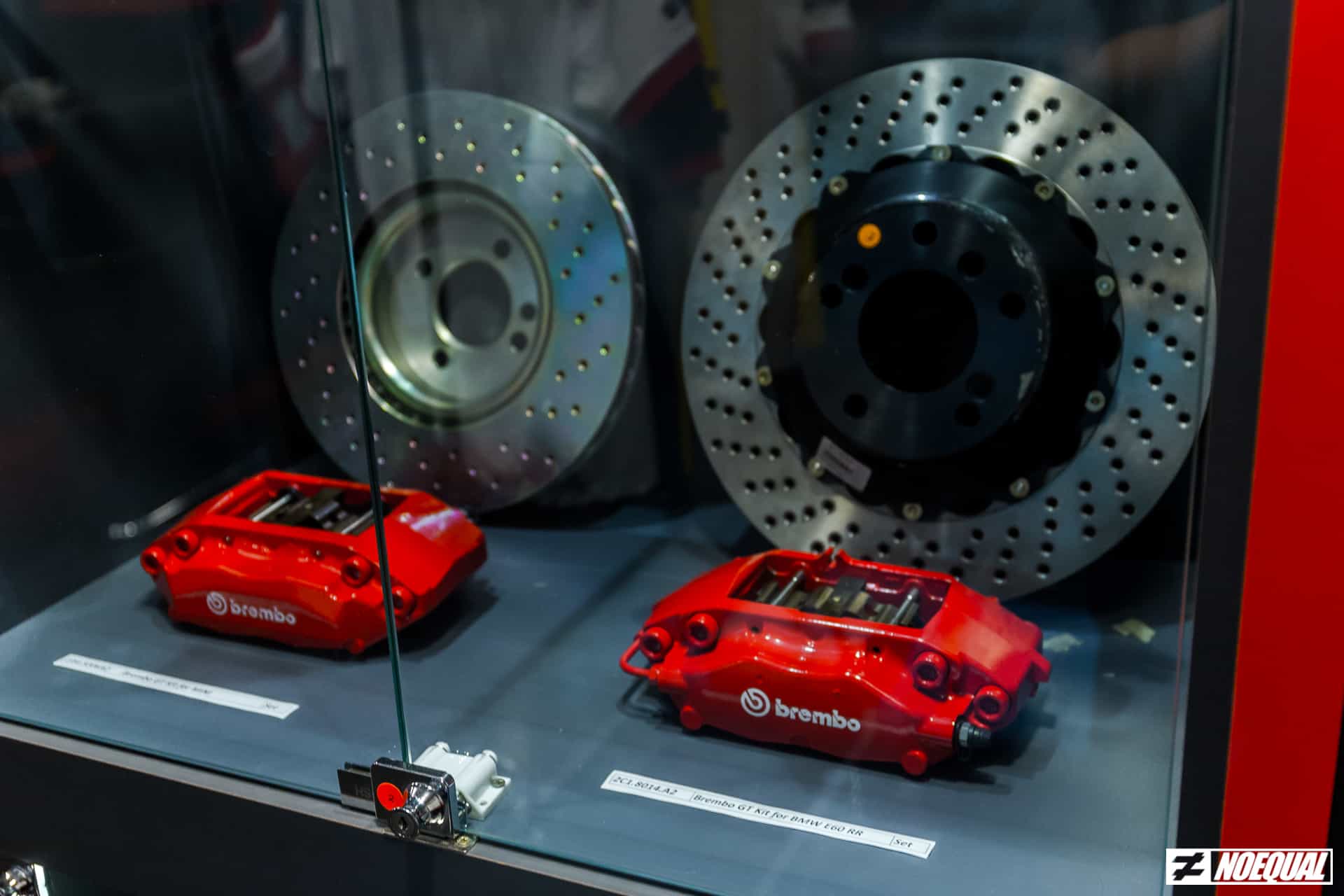 Brembo big brake kit sets are available at Ultra Tune. Perfect for those who need more stopping power! However, what if you want to give your car some low? They also carry Bilstein that ranges from your OE spec shocks to even their race-spec coilovers to shave off those laptimes. While you're at it, check out some Los Angeles-based hand-crafted Brixton Forged wheels, made with the highest quality aerospace-grade 6061-T6 aluminum. Or even their range of German TÜV-approved Z Performance wheels.
If you've been to Ultra Tune, surely there is something that catches your eyes upon opening the doors that is the wall with a set of Capristo exhaust system. If you have heard of a V8 Ferrari with a Capristo exhaust system, you need no introduction but if you don't, Capristo is a high performance exhaust systems brand for both exotic street cars and racing models. However, if you want other brands, Ultra Tune has you covered with Kreissieg. The Yokohama-based exhaust firm is known for their customisable F1 Valvetronic systems integrate the quiet profile of a low-speed cruise with the powerful F1 roar in one button.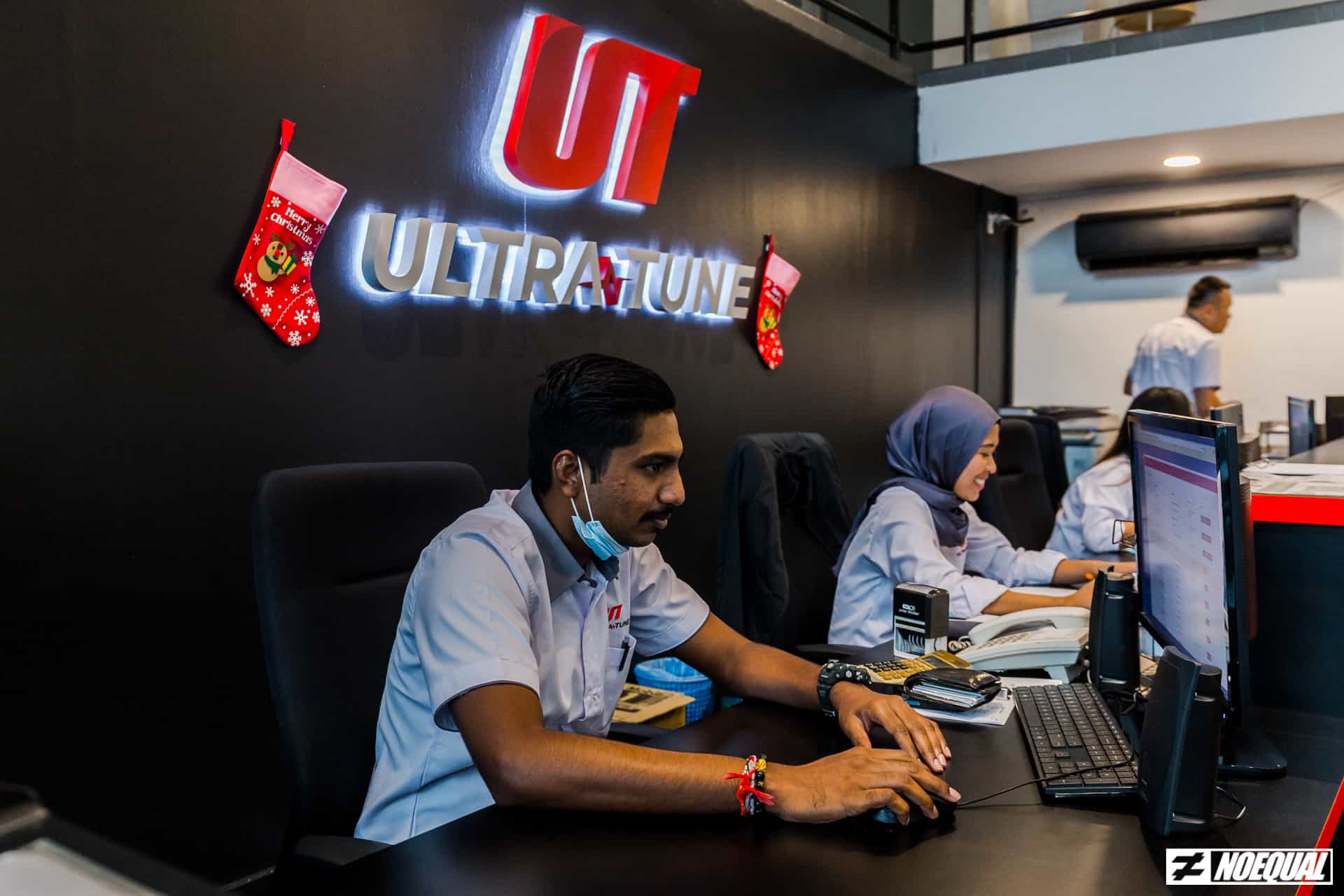 How Do I Get In Touch With Ultra Tune?
Ultra Tune is located in Glenmarie, Shah Alam and they are open Monday to Friday from 9am to 6pm or Saturday from 9am to 1pm. However, they are open on Sunday & Public Holidays but by appointment basis only. For more info, visit their website or contact their office at +603-76202238.