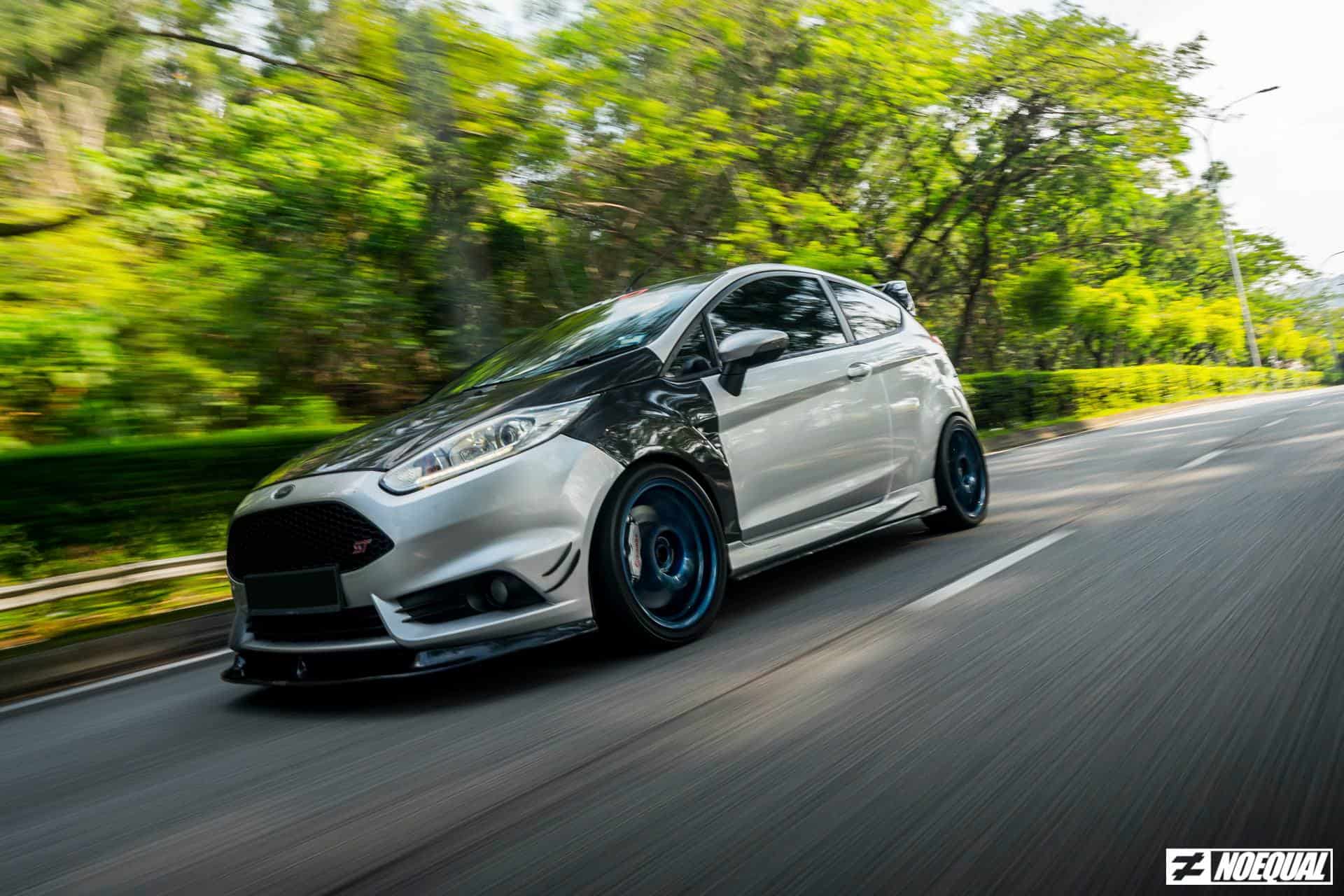 As Malaysians, many of us started off our days of officially driving a car with a humble little hatch, the Perodua Kancil. With a manual transmission that was as loose as the SOPs for celebrities, the Kancil was supposed to be simple, nimble and as good as a car requires to be, just for you to get from point A to point B. The basic hatch recipe that has been used for decades.
However, there's always much more to a car than just a point A to point B transport. Sprinkle some chili powder on the same humdrum hatch and you get yourself what is essentially a hot hatch. Typically beefed up with additional power, uprated brakes and strengthened chassis components, the hot hatch is usually for the person who daily drives their car but wants to be a bit more fun than everyone else.
See, hot hatches have been around since the mid-70s. But the problem with the current crop of hot hatches, they tend to be a bit too fast and a bit too expensive for your everyday needs. Sure, you have cars like the Volkswagen Golf R or you can even go for the fast Mercedes-AMG A45 S. But truth be told, these modern hatches are a bit too large and not to mention that the Mercedes-AMG A45 S will set you back around RM459,888.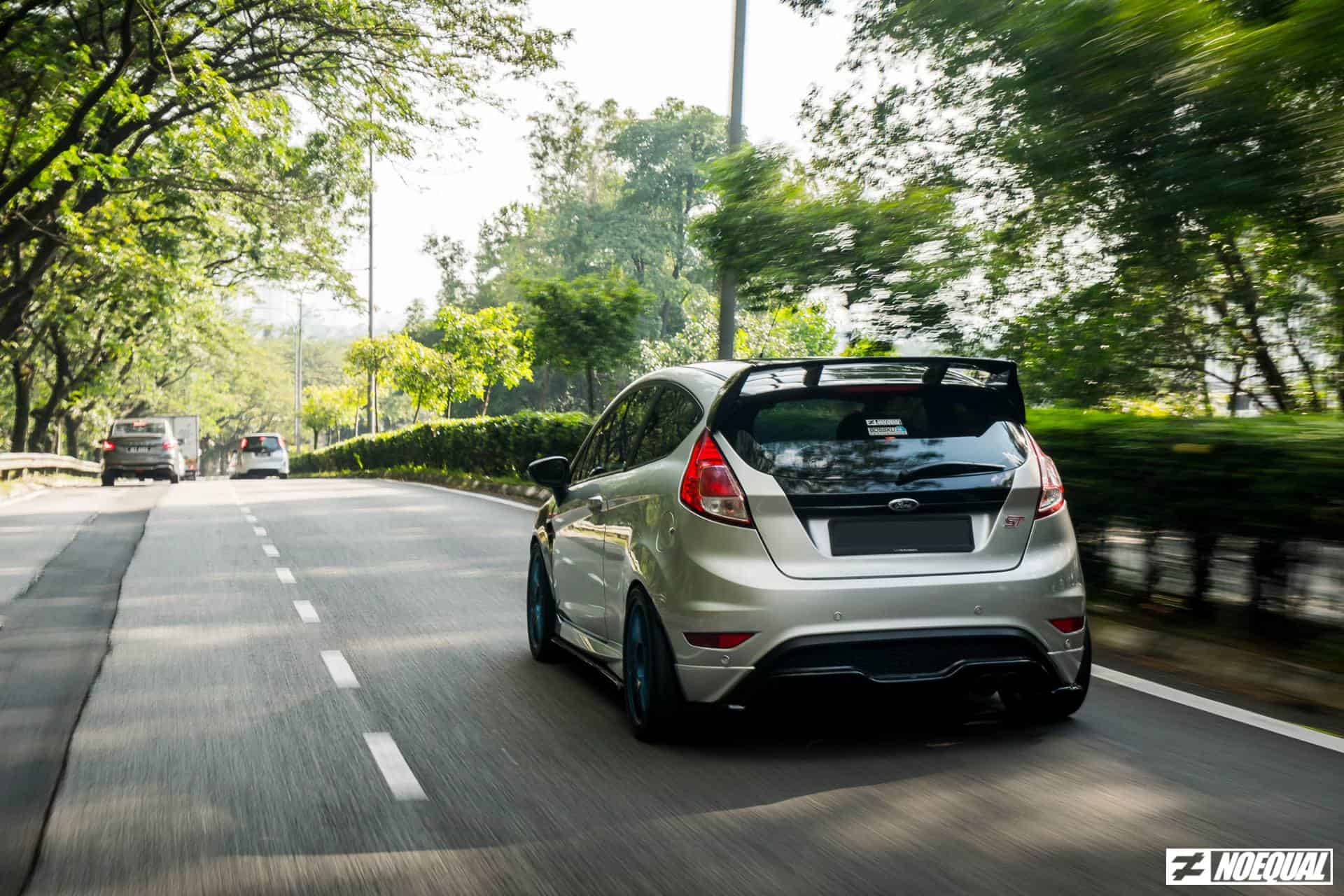 A Modern Car with An Old Soul.
What you want is something that you can take to your Sunday morning teh tarik session and still drive to work on Monday morning, albeit rather comfortably. A somewhat modern hot hatch with all the modern amenities that is somehow rather old school. Cars much like the Ford Fiesta ST, which is basically similar to the base Fiesta except it has a turbocharged engine with a manual gearbox which Malaysia didn't get as a base option.
The hot hatch genre received this absolute gem of a car back in 2014. Powered by a 1.6-litre turbocharged four cylinder that produces 182hp and 240Nm of torque, the Fiesta ST was capable of doing the 0-100km/h sprint in just 6.9 seconds. The ST too only comes with a manual gearbox and three pedals, which let's be honest, in a package this size, is definitely what you want.
Let me elaborate on what I mean by a modern but old school hatch. It has a simple interior with no fancy screens or buttons to control your throttle response, gear shifts or suspension. What you get is just the regular Fiesta's interior however there are hints of ST badges and the Recaro seats. As the Fiesta's platform is known to be something very fun and capable, all you have to do is just get in and drive.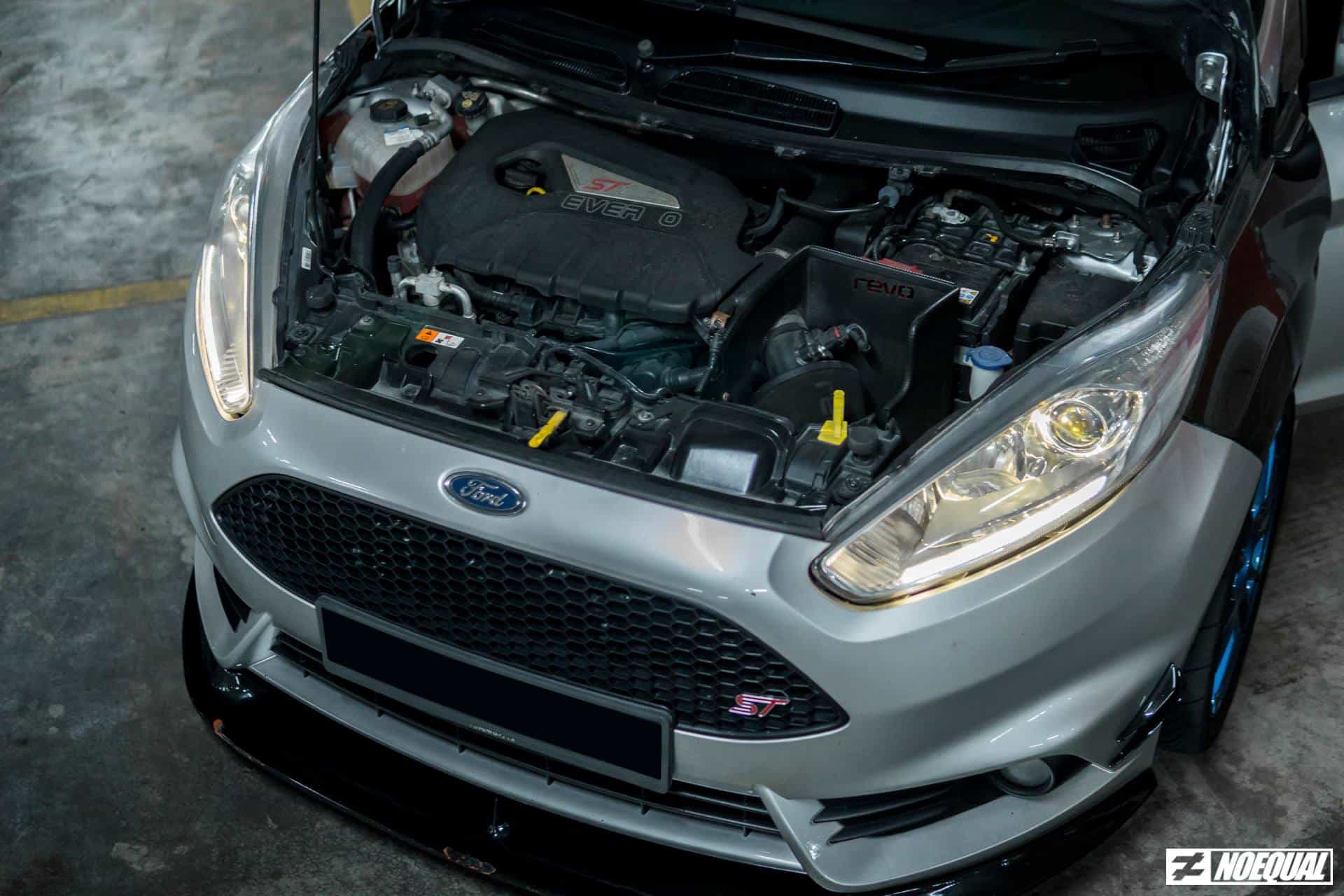 Personal Touches.
Is a hot hatch really fun without performance upgrades? Sure but there's always something somewhere that you'd want to personalise or just slightly tweak. As the owner of this ST is a big fan of fast vehicles, particularly vehicles with two wheels, this Fiesta has been given some performance upgrades that makes it much more agile and responsive. However, despite the upgrades, this ST is daily driven, so comfort is not compromised.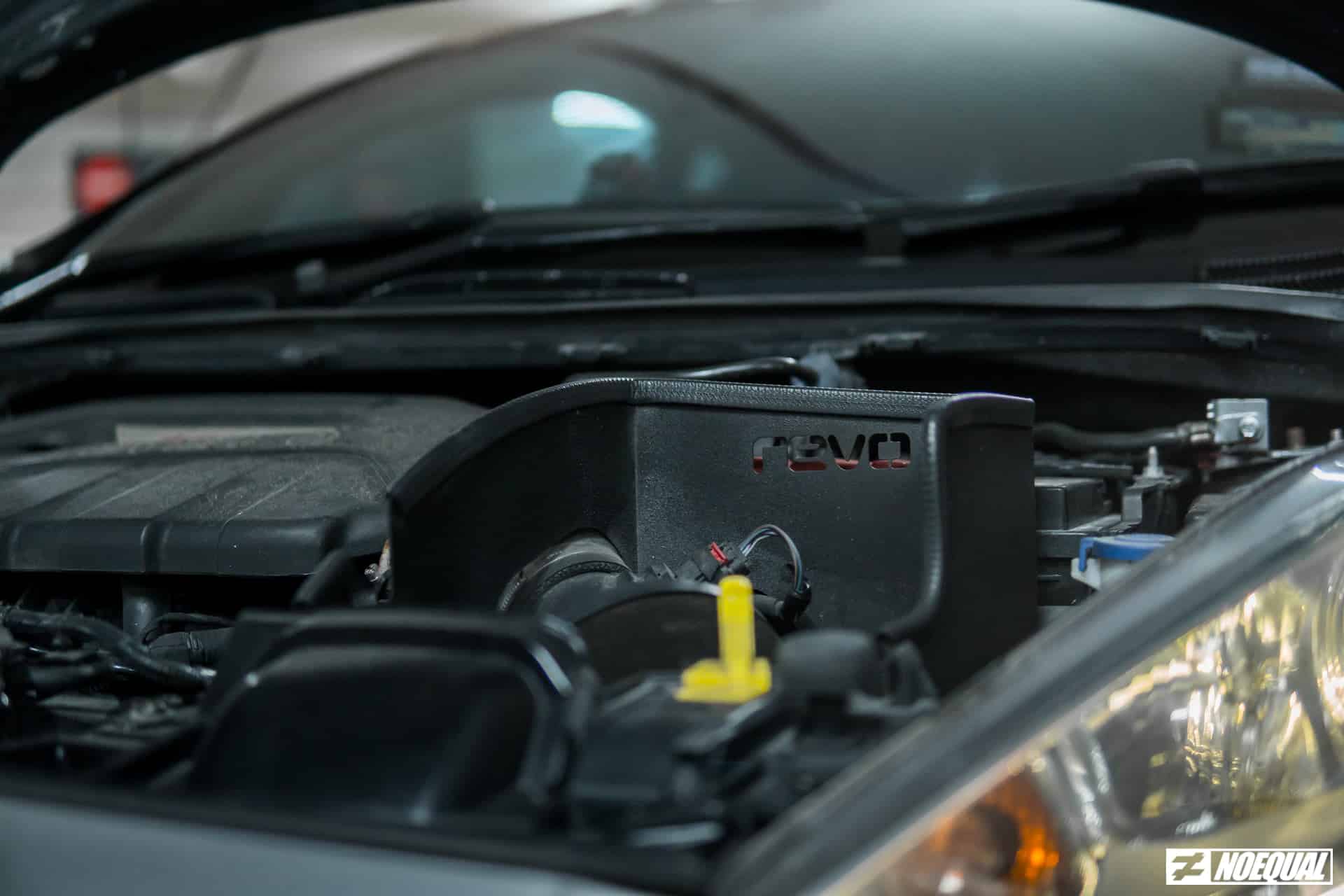 The engine mainly receives bolt-on upgrades, notably the REVO air intake system. The intake does generate an aggressive noise under the hood, making your acceleration a bit more enjoyable. A REVO rear torque mount was also fitted to minimise the engine movement thus increasing stiffness, making power delivery much smoother as compared to the stock mounts which favors comfort.
Performance wise, a REVO Stage 1 Software was installed on the car. Promising a power bump from the 182hp to somewhere between 217hp and 230hp while the torque goes from 240Nm to something between 326Nm and 370Nm. Quite a big increase considering it's all software tuning. This ST too has gotten itself a full custom exhaust system. Although we don't have dyno figures for the time being, we're expecting a power figure that would match or exceed the claimed figure by REVO.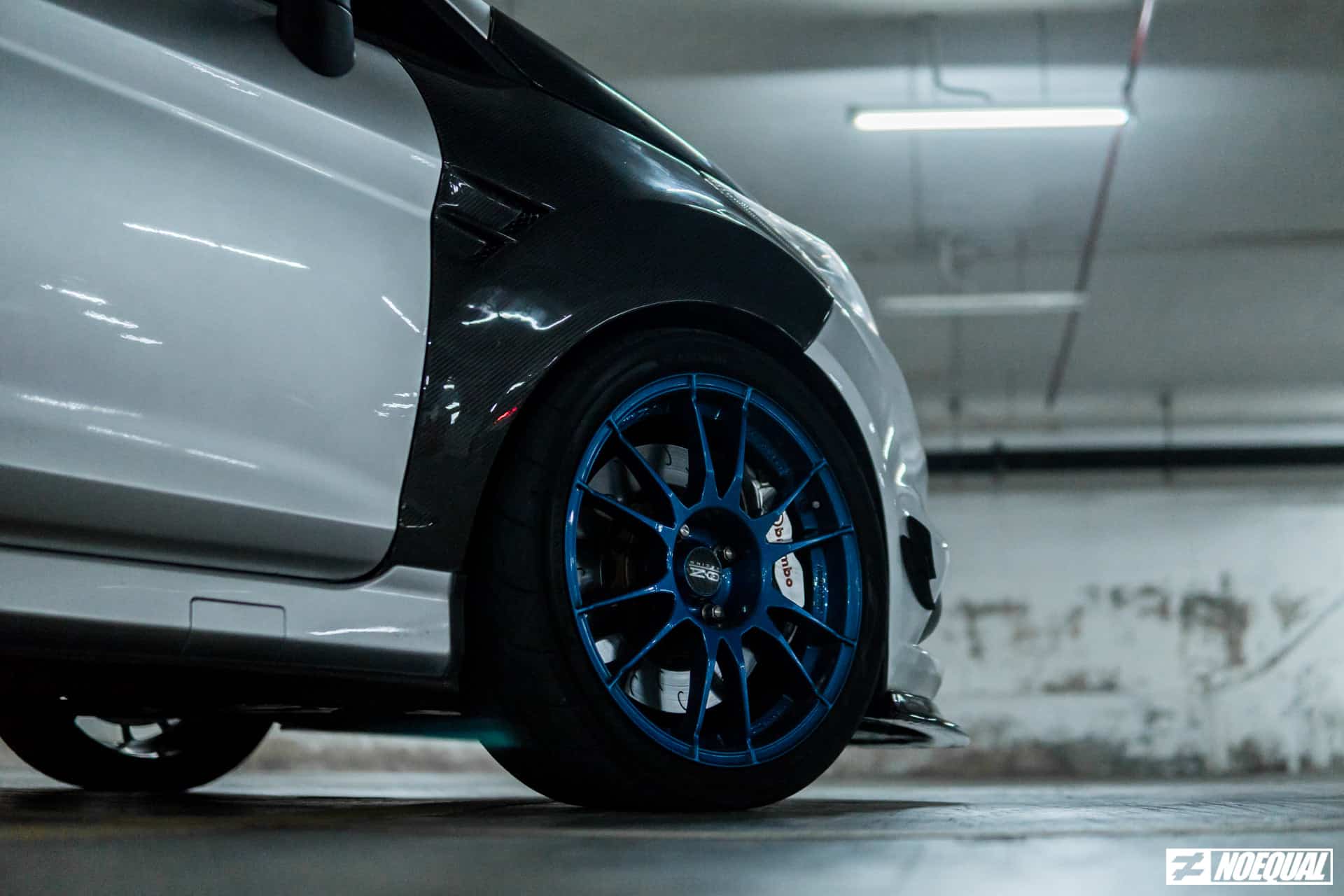 A set of Brembo brake calipers, off a Renault Megane RS250, hides behind a set of 17-inch OZ Ultraleggeras which have been repainted in magnesium blue. The Advan Neova AD08Rs are very much adequate to suit a hot hatch as these are some of the best street tires you can buy. When paired with the Fawsters coilovers, this setup pretty much makes the car feels like it's driving on rails.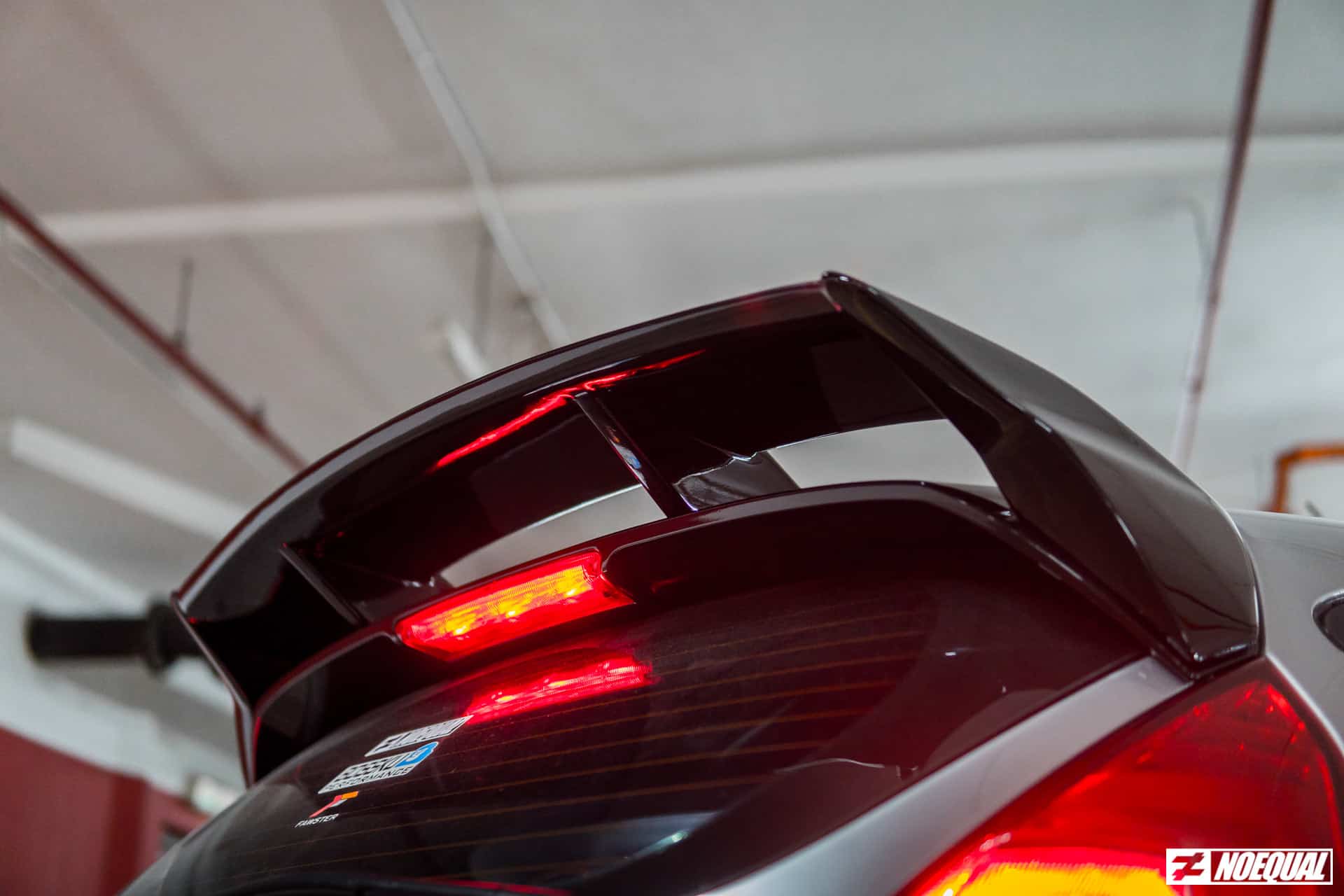 Despite the regular Fiesta ST being quite a subtle hot hatch, this particular ST isn't too subtle. Sporting a silver paintjob, this ST has loads of carbon fiber parts from the hood to the fender. There is also a custom splitter and skirt while the rear diffuser and spoiler is by Maxton Design. The interior remains stock other than the steering with custom carbon trim and an OBD-II monitor to check on the important pressures and temperatures of the ST.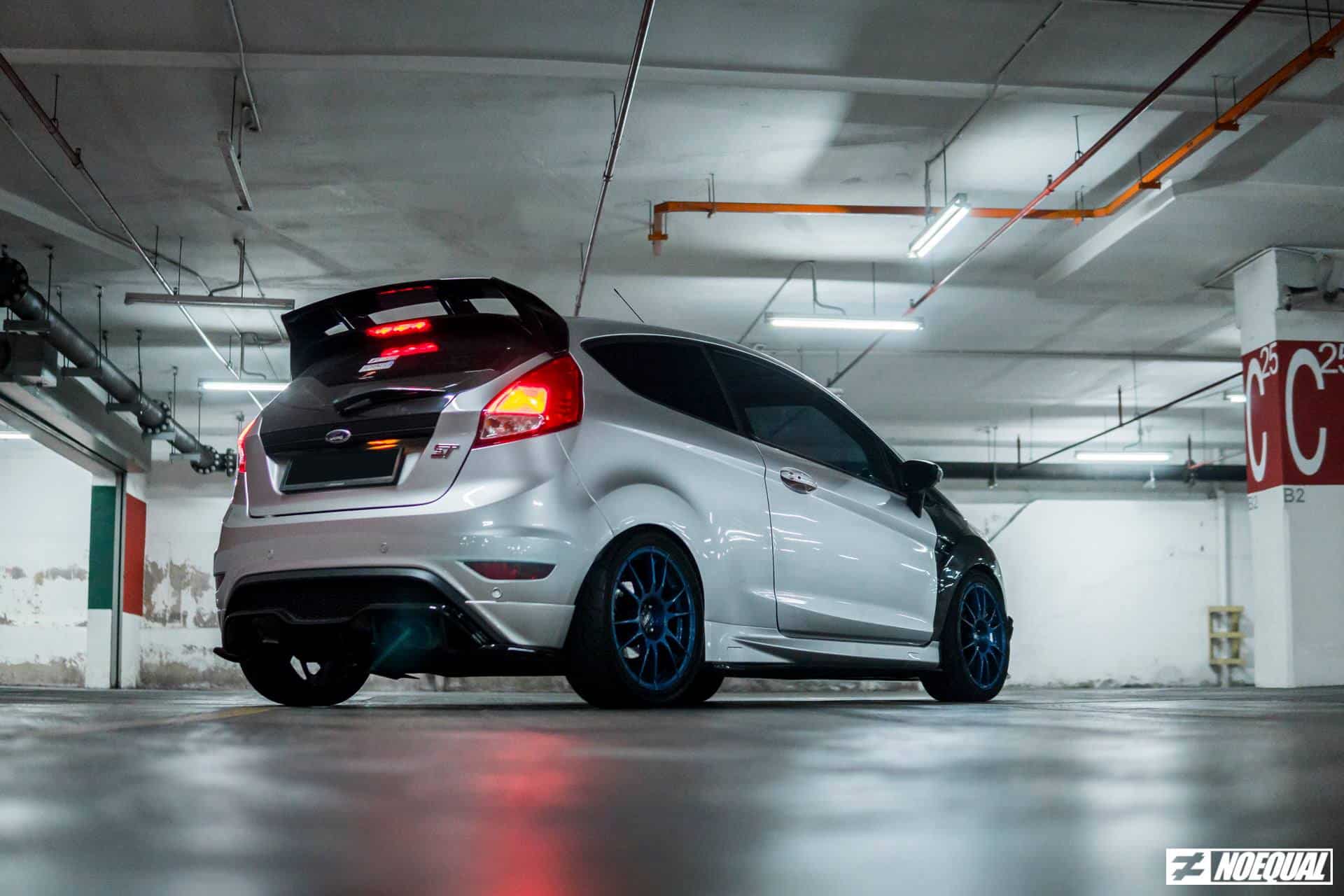 Doesn't Scratch My Itch, Yet.
Don't get me wrong, I adore the Fiesta ST. It's a good looking car with superb handling. However, the engine does not pack the punch that I was hoping for from a small hot hatch. The engine feels a bit needy, where it wants you to rev it to a higher range of RPM before you get the boost. If I was driving in traffic, I don't want to kick down a gear to build boost just in time for me to slow down again for the car in front.
Maybe it's the tune or maybe it's the turbo but to be fair the ST deserves to be driven hard in order to experience it properly, in which I didn't have the time to especially during this pandemic. On hill-climb roads or maybe an empty twisty bit of a highway is where the magic happens. But as a daily commute, it feels just like a regular Fiesta. Also, you do feel the vibrations from the REVO torque mount at lower RPMs. The polyurethane bushings can be rather harsh to the ones who don't expect it.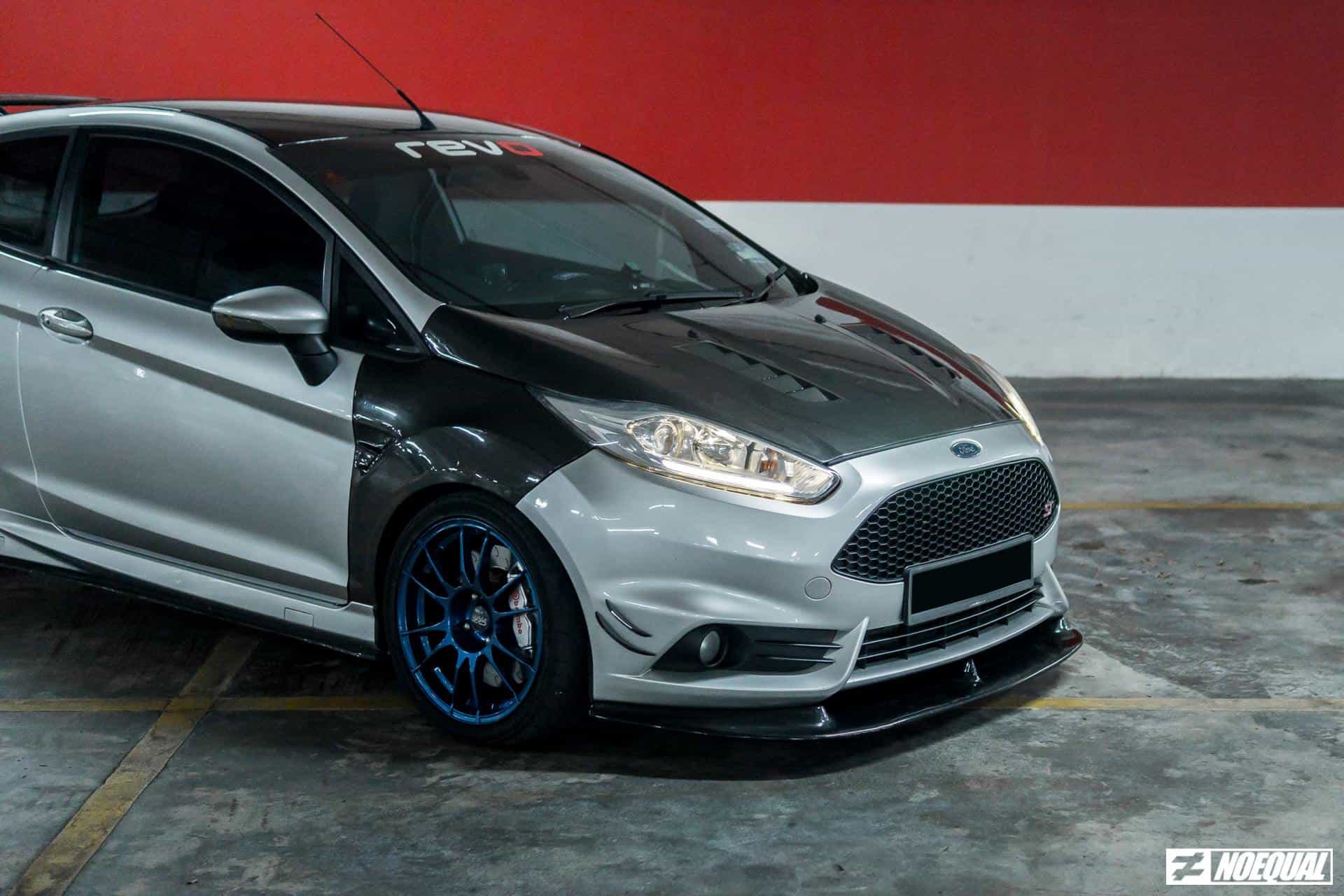 Back when it was new, the RM145,000 price tag might have been steep to some but considering how much more expensive the current gen of manual hot hatch is, the Fiesta ST is sitting at a sweet spot of around RM80,000 or if you can find one at least. In my opinion, a worthy contender for the future classic hot hatch title however reliability may be an issue in the long run.
Check out the video review on our YouTube channel and the full photo album here.
Written by | Danial Malek