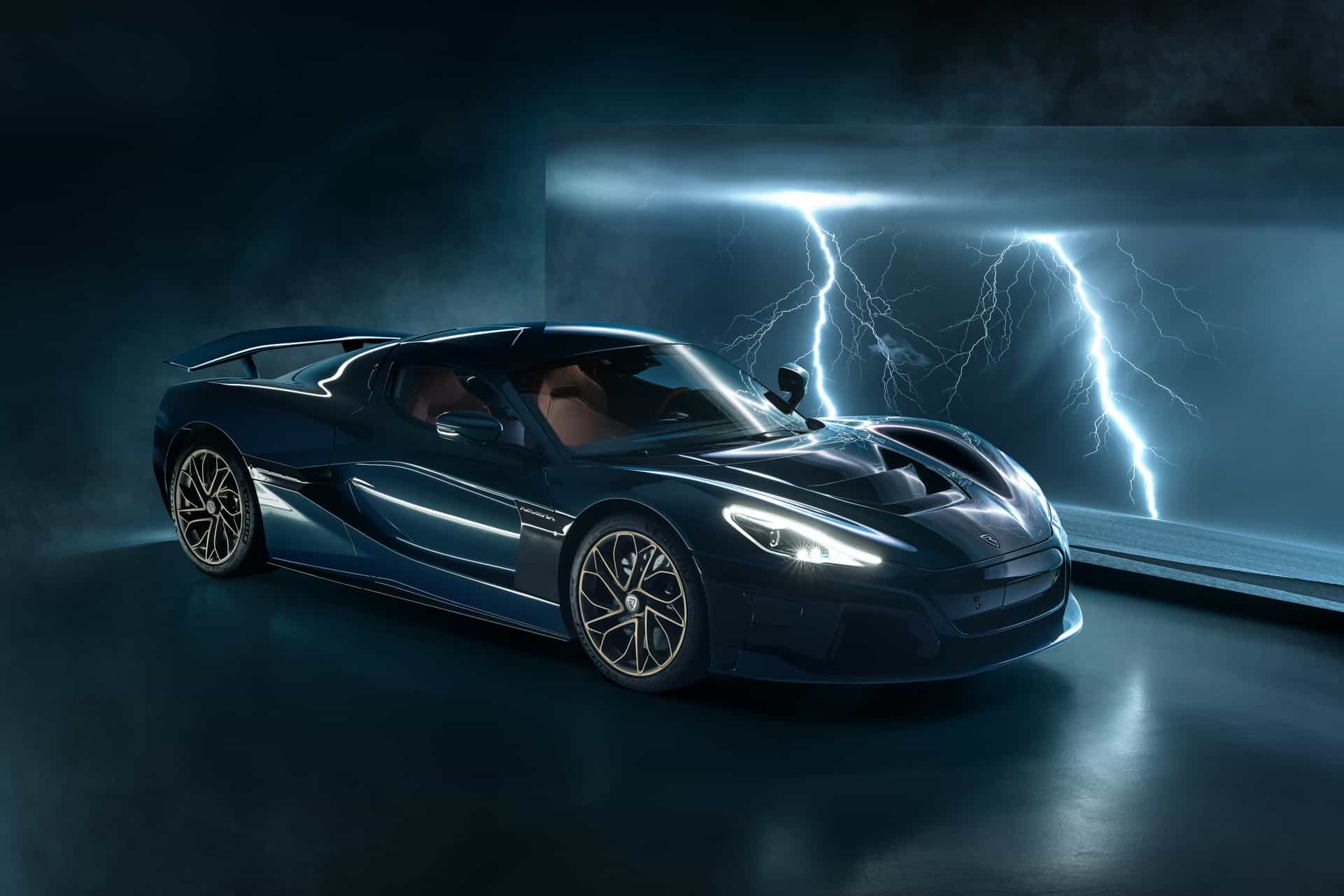 Croatia is a country that is usually associated with pretty beaches and apparently the world's largest truffle? So, it may be rather strange for a country that isn't known for cars to be the topic here. However, if you do play games like Forza Horizon or watch videos of supercars online and shows like "The Grand Tour", most likely you've come across this Croatian hypercar called Rimac. Pronounced as "Ree-mats", Rimac Automobili has revealed the production version of their C_Two hypercar.
Now named Nevera, which according to Croatian locals mean 'an unexpected and powerful Mediterranean storm' or rather amusingly 'fridge' in Spanish, the Rimac Nevera is potentially taking the EV world by storm. See what I did there? No? Okay. The Croatian hypercar maker has also revealed the details of their new machine which develops 1,914hp and could do the century sprint in just under two seconds. 1.85 seconds to be exact.
The C_Two was unveiled in 2018 with the "C" standing for "Concept". However, the new Rimac Revera features a wide range of changes to its bodywork and aero, delivering a 34 percent improvement in aerodynamic efficiency. Adjustments have been made to the profile of the bonnet, the shape of the pillars, the design of the diffusers, splitters, and radiators, in order to improve airflow, downforce and increase the cooling efficiency of both the brake and powertrain systems.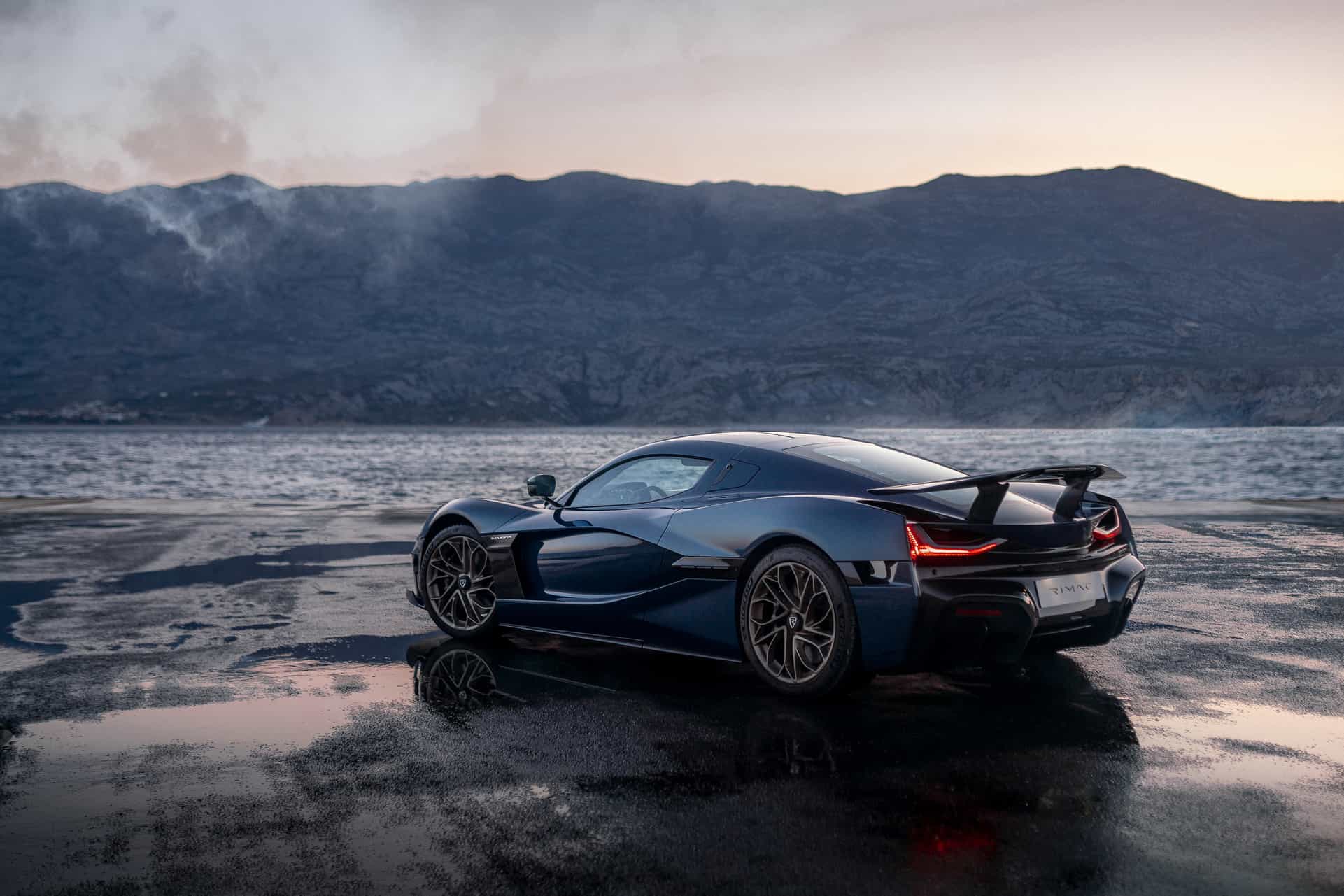 It's All About The Aero
The Nevera allows switching from "high-downforce" to "low-drag", offering the optimum aerodynamic configuration in every driving scenario. When in "low-drag", the Croatian electric hypercar reduces its aerodynamic drag by 17.5 percent to create a 0.3 coefficient of drag. Go back to "high-downforce" mode and the body will increase its downforce levels by no less than 326%. Despite the name in Spanish is "Fridge", I don't think any other fridge in this world is as impressive or as fast as this.
Rimac claims that the Nevera is capable of a 0-100km/h in 1.85 seconds which seems to already hurt my neck, and 0-300km/h in 9.3 seconds. The quarter-mile is dealt in 8.6 seconds, while top speed is set at 412 km/h. The new Nevera consists of four bespoke electric motors, one for each wheel, producing a combined 1,914hp and 2,360 Nm of torque.
The 120kWh liquid-cooled Lithium/Manganese/Nickel battery pack designed from scratch by Rimac. And because Rimac wanted the new Nevera to combine the qualities of a grand tourer with the precision of a track-focused machine, the battery is estimated to have a range of 547km which is rather impressive for a hypercar.
To suit your driving needs, there are seven modes to choose from, including Sport, Drift, Comfort, Range, Track, and two custom modes that allow the driver to combine different characteristics to their exact preference.
Rimac says that the carbon monocoque of the new Nevera is one of its most groundbreaking features, as it's designed to encase the battery pack to form an "incredibly strong structure" as the battery pack alone adds 37 percent structural stiffness to the carbon-fiber monocoque. With the batteries placed within the hypercar's floor, it contributes not only to a low center of gravity but also to a rather excellent 48/52 weight balance front and rear.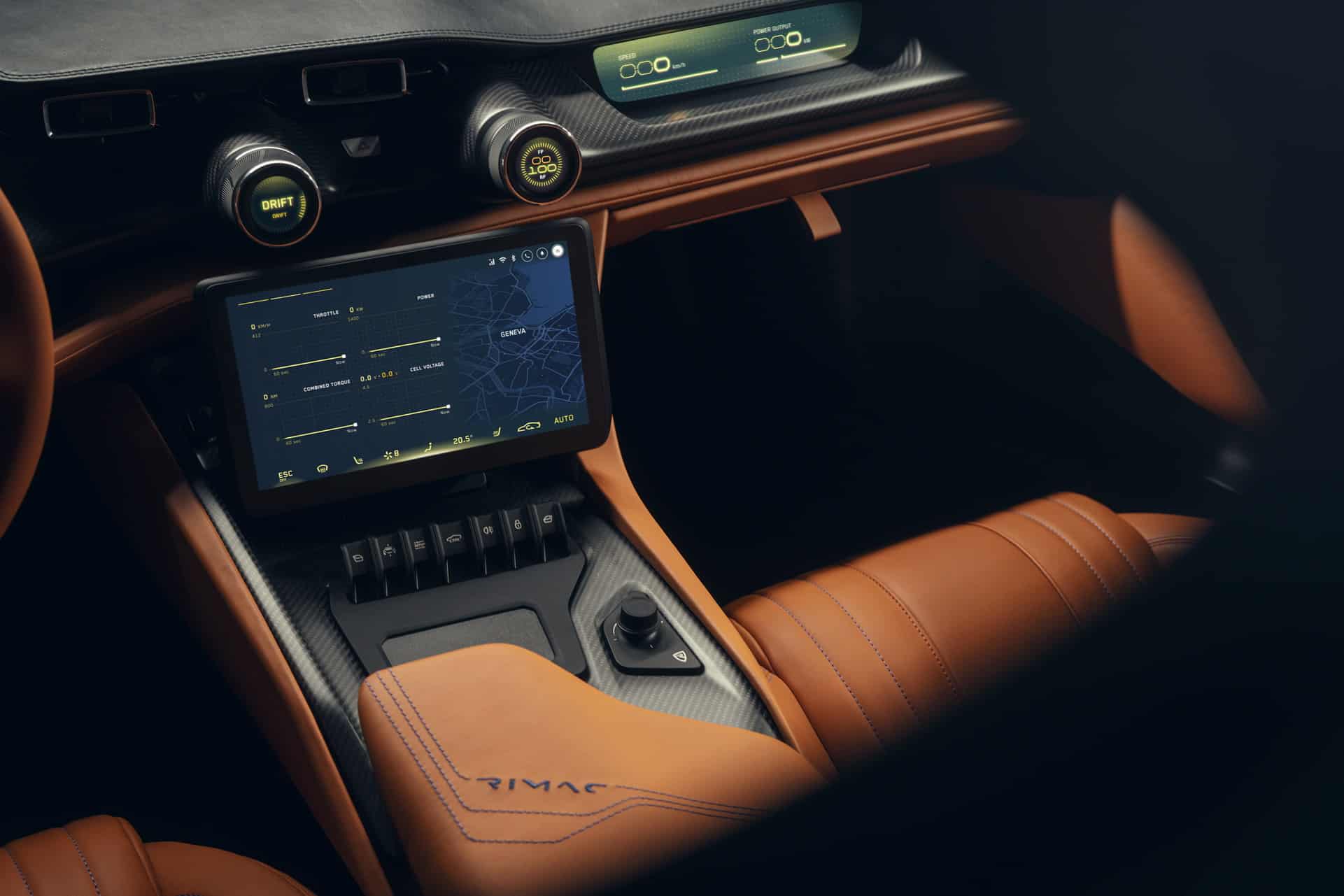 AI Driver Coach
The Rimac Nevera will also feature the world's first AI Driver Coach, a system that will evaluate performance and provide guidance to help the driver improve their driving on track. The Rimac Driving Coach will use the onboard 12 ultrasonic sensors, 13 cameras, 6 radars, and NVIDIA's Pegasus operating system to overlay selected race tracks in real-time.
Offering clear and precise audio and visual guidance to aid drivers in perfecting their racing lines, braking and acceleration points, and steering inputs. The system will become available in 2022 via an over-the-air update to the already delivered cars. It is unsaid whether the tech is a Porsche-based system, however, knowing how Rimac usually build their systems in-house, it's most likely a full Rimac system.
Rimac claims that the Nevera offers space for two occupants in full race outfits and their luggage, as an emphasis of the electric hypercar's dual purpose. Customers will be offered a comprehensive range of bespoke trims and material options to create a truly one-off edition of the Rimac Nevera. The Croatian carmaker will offer various editions of the electric hypercar, including GT, Signature, and Timeless in addition to the bespoke commissions.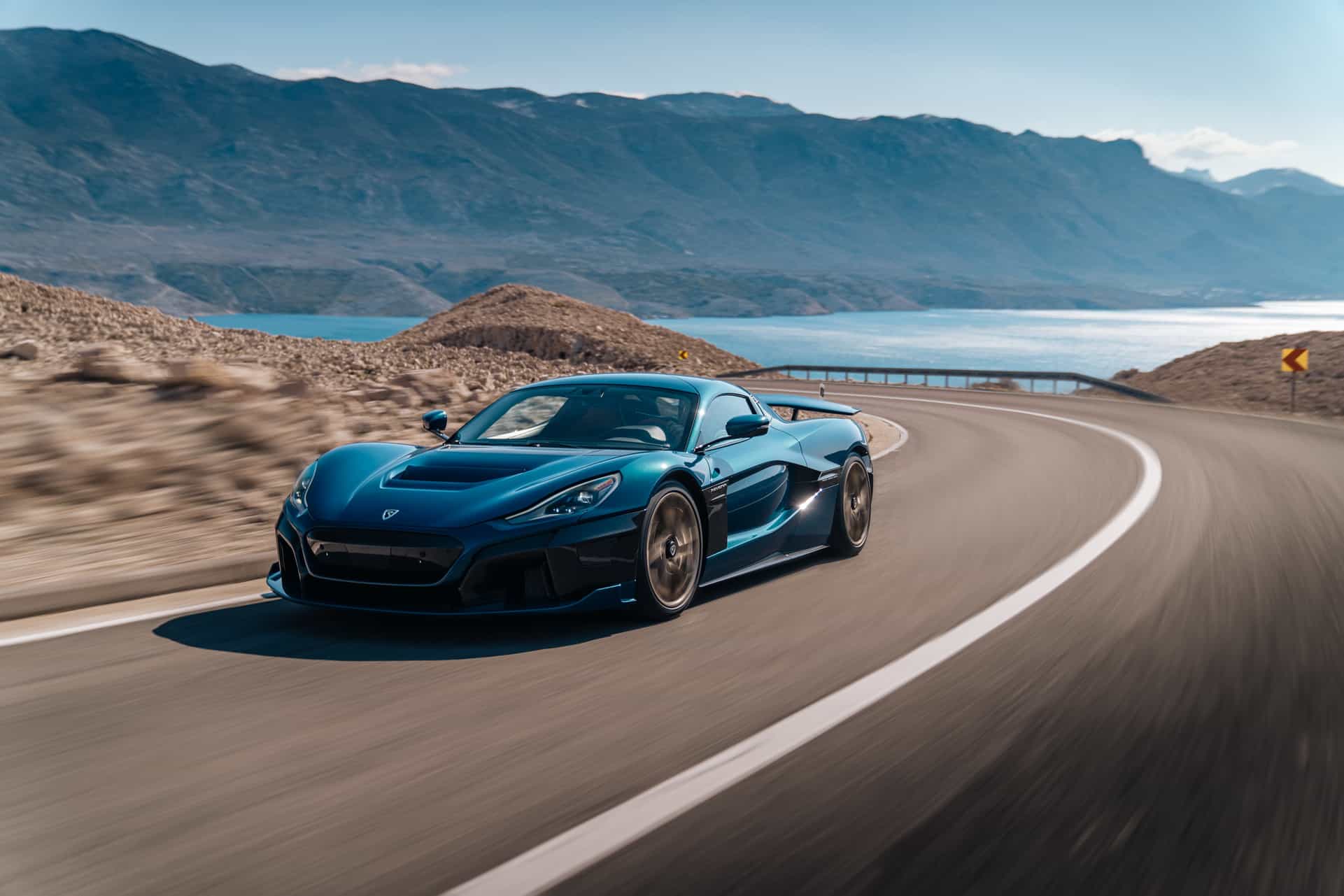 Limited Production Run Of Only 150 Units
"We have now unveiled a car that pushes the hypercar market to a higher level, we have utilized the full potential of the electric powertrain today, proving what we've always been saying – that electric hypercar, in the form of the Nevera, is beyond exciting, and that is as thrilling on the track, as it is cosseting crossing continents." said Mate Rimac, Founder and CEO of Rimac Automobili.
"With its combination of everyday use and 1914hp performance, the Nevera proves what is possible when there are no restraints placed on technology, development, or ambition". The new Rimac Nevera will be produced in 150 examples, with prices starting at 2 million euros. I hope they retain the cheeky "Grand Tour" nod that is written above the fire extinguisher that writes "In case of hill climb" like in the C_Two.