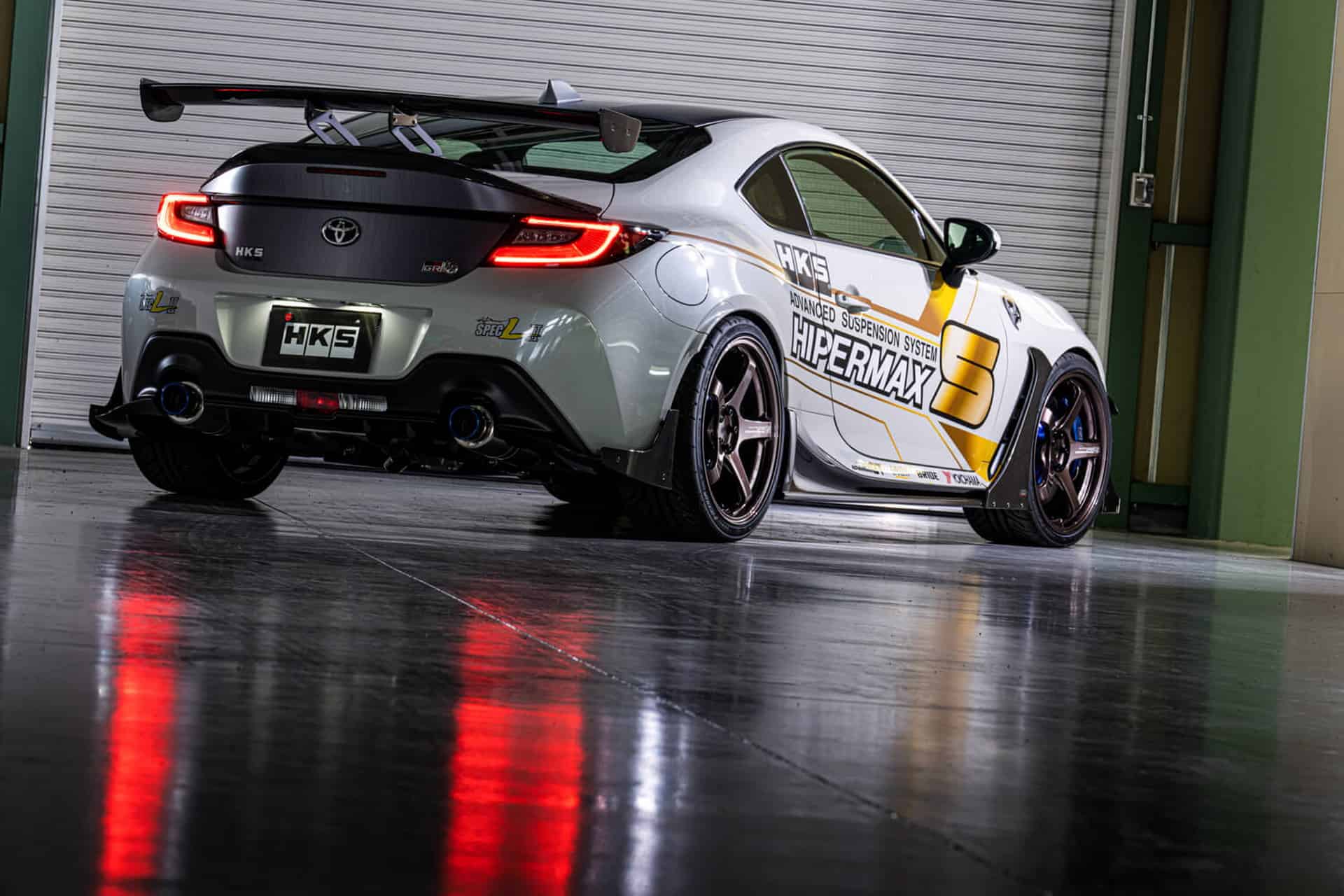 The new Toyota GR86 has been getting quite a lot of attention since its launch. Going with the same recipe from the previous model, the second-generation model, now renamed GR86, was born in a joint development project with Subaru in pursuit of the shared aspirations between the two companies for making ever-better cars. However, they ditched the 2.0-litre naturally-aspirated FA20 for a 2.4-litre naturally-aspirated FA24 which is also a Boxer engine.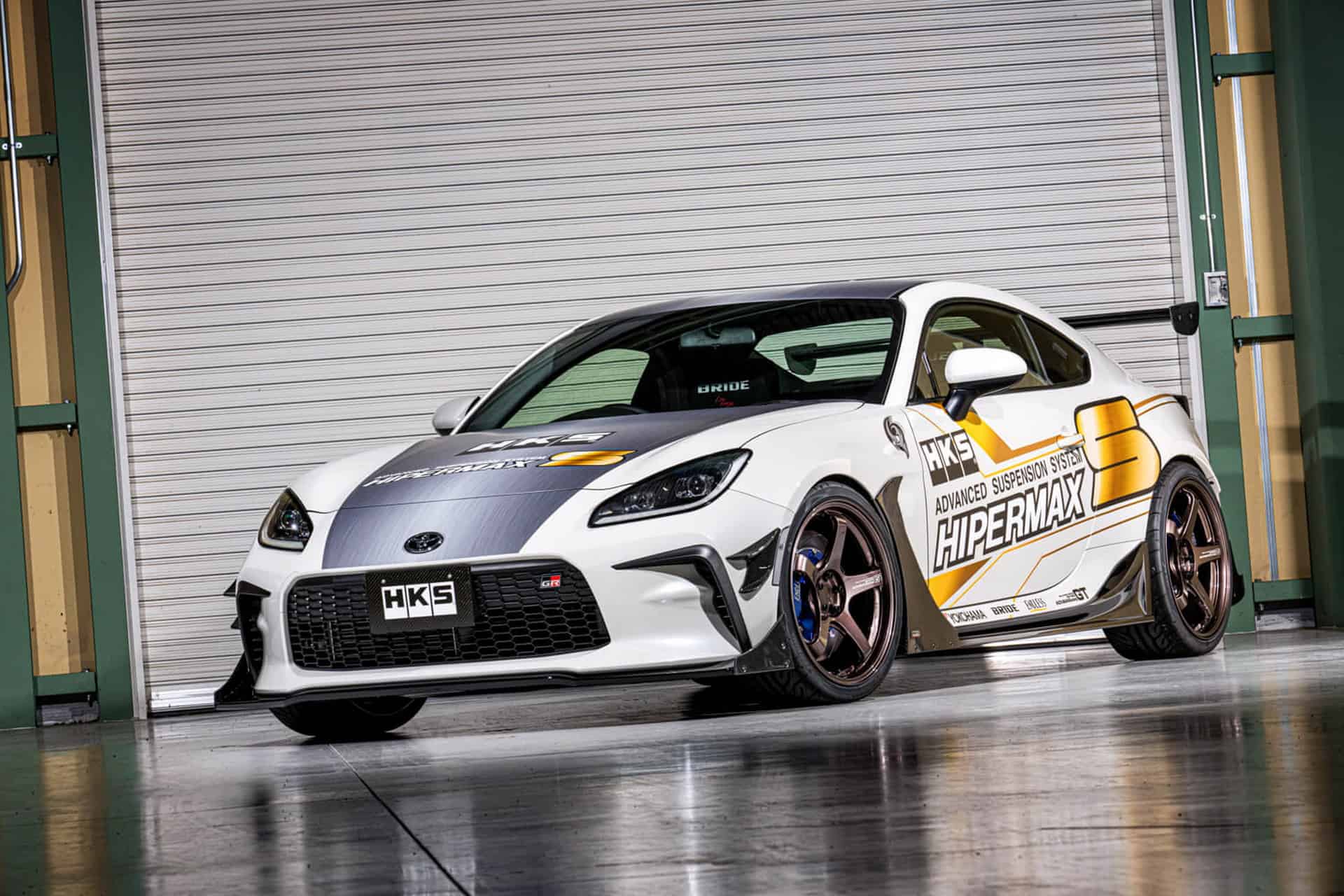 However, despite the horsepower now above the 200hp mark, people are still rather worried that the GR86 won't be powerful enough. This is where tuning companies such as HKS step in. HKS has been producing parts for the GT86 since its inception. From turbochargers and superchargers, stroker kits to even a complete-stroked engine. HKS understands what consumers are currently hoping for.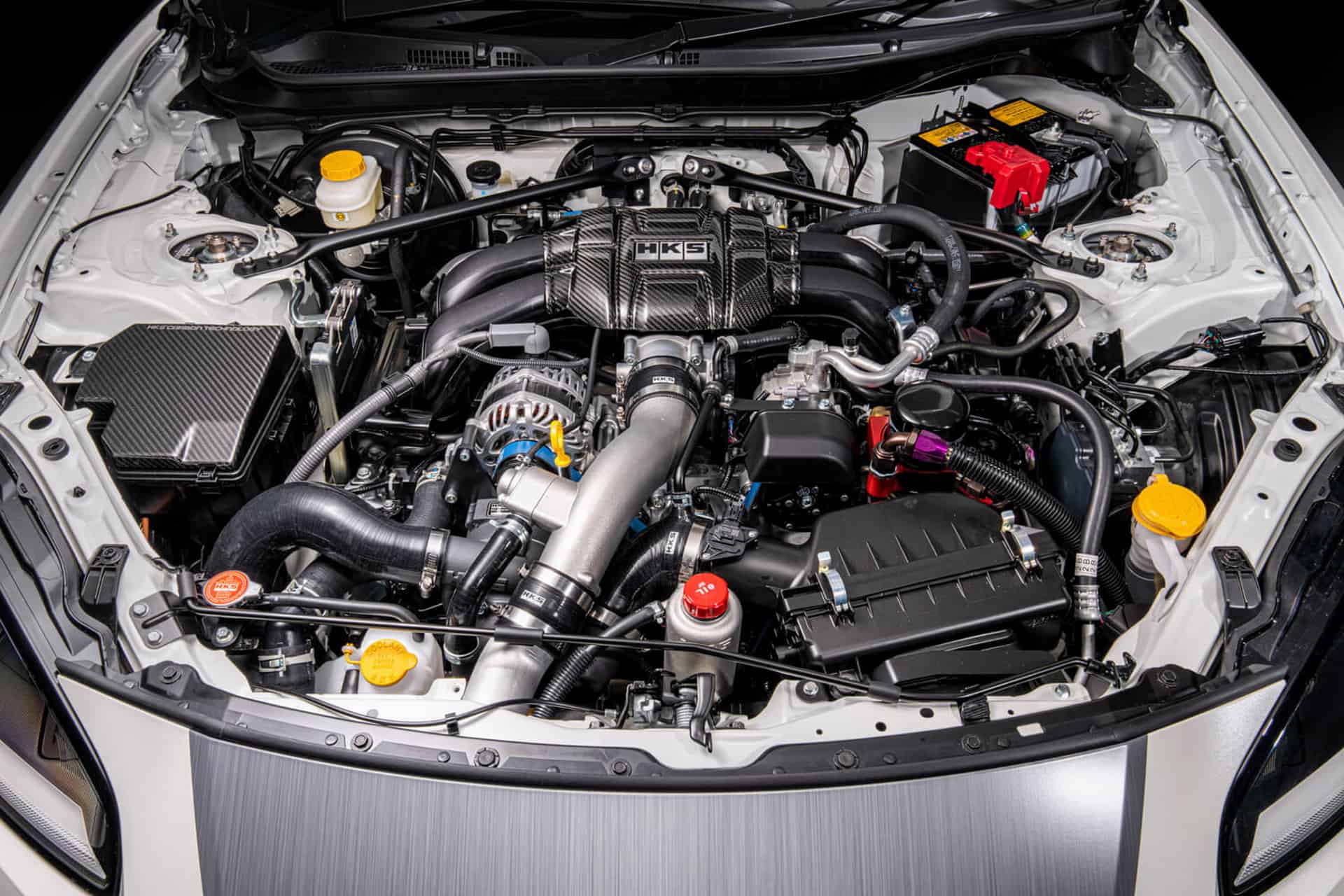 Naturally, with the new second-generation now unveiled, HKS got to work and already has a demo car ready to hit the streets. The first and most prominent change is their "GT2" supercharger and its supporting modifications. The new GR86 already makes more power than its predecessor, and bolting on a supercharger will further increase its output, although the figures have not yet been shown.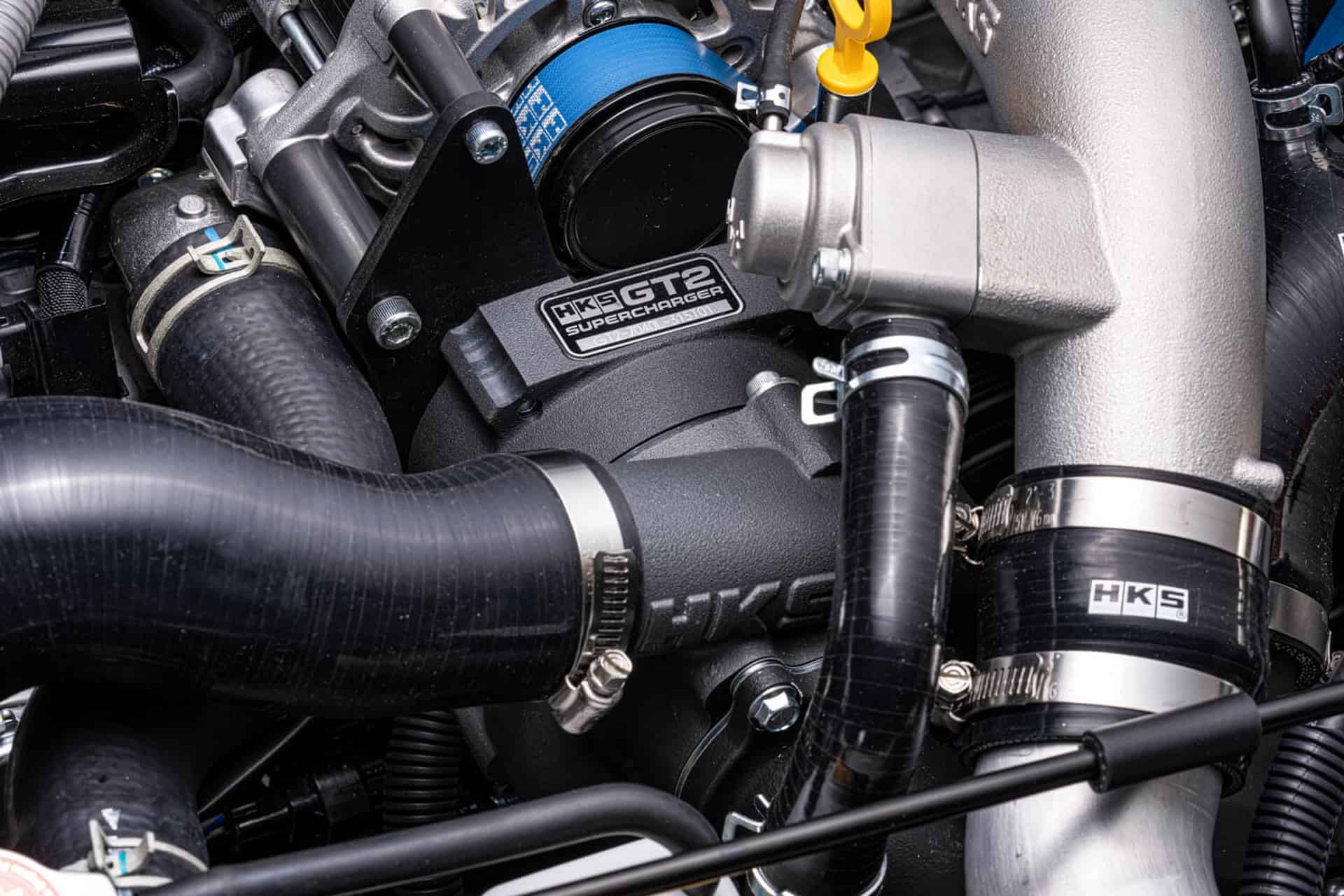 Although the forced induction will give the most amount of gains, HKS also fitted their Hi-Power Spec L II exhaust system, which is just 0.5 mm thick and in order to keep the weight low, it features titanium tips. With these parts fitted and once tuned, it should give the GR86/BRZ a healthy power figure that would be closer to the 300hp range.
The GR86 features a body kit of HKS's own design, which includes a front lip spoiler, canards, side skirts, a rear under-spoiler, and both a ducktail spoiler and full GT wing. This overall completes the GR86's outlook, giving it a meaner stance and more oomph that people were asking for. Don't get me wrong as the new GR86/BRZ looks great straight out of the box.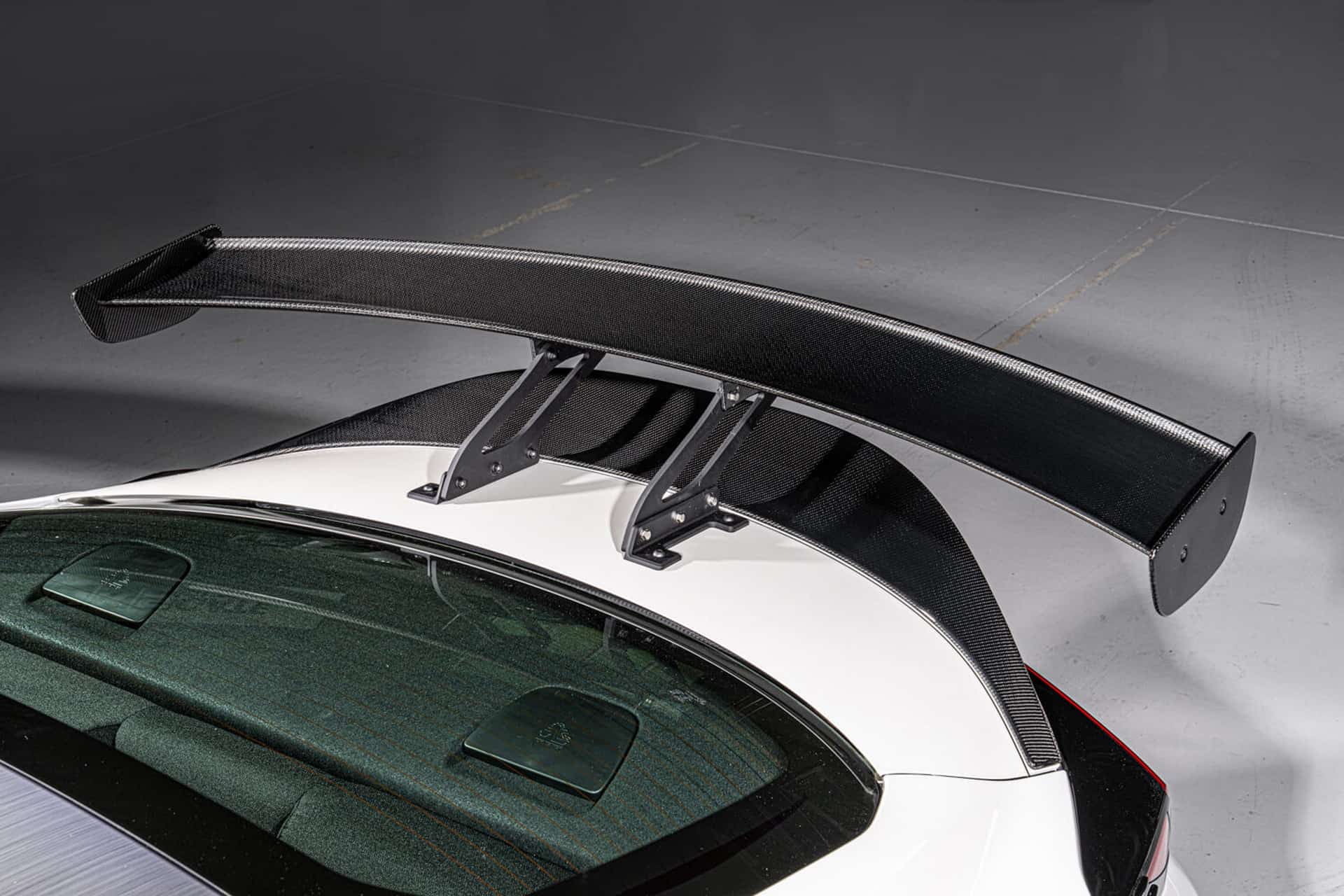 The demo GR86 shown by HKS too has been fitted with HKS Hipermax S coilovers, which, thanks to dual pre-load valve system (PVSs), optimized needle jet and bump stop rubber shapes and low friction technology, HKS claims that it offers "the best ride in HKS suspension history". The demo car also sports a set of Yokohama Advan GT wheels mounted on Yokohama Advan Neova AD08R tires.
Although Toyota explained why they didn't turbocharge the new GR86, it leaves quite a lot to be desired in the day and age of turbocharging. But HKS made the overall package seem to be well thought-out, and we're already seeing a few more tuners like TOM'S and others showing their concept for the new GR86. Only time will tell.
Images by | HKS