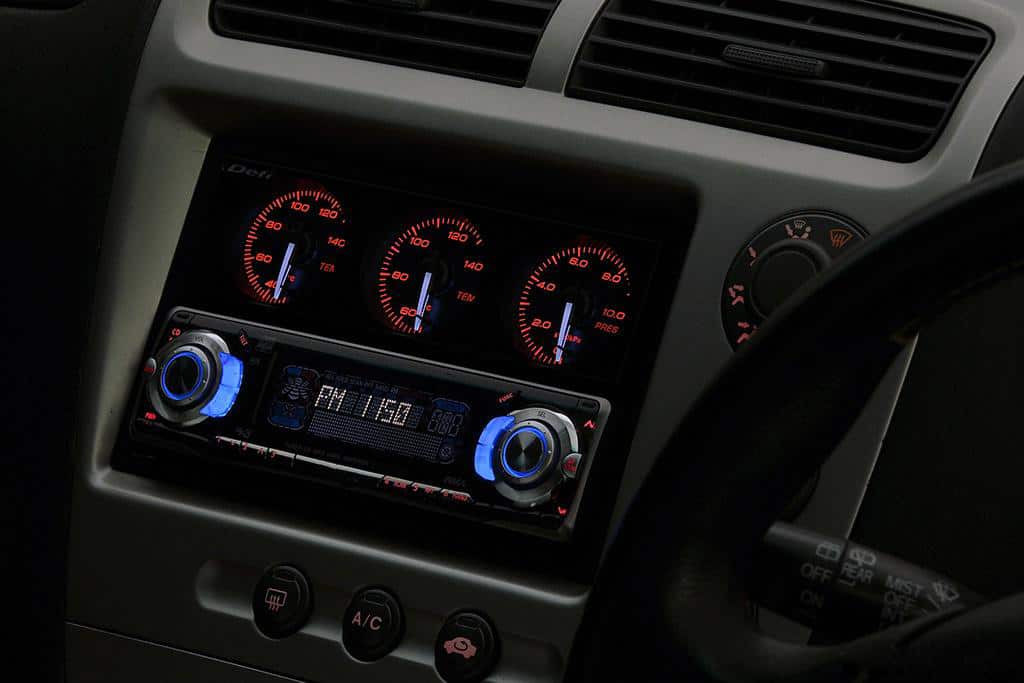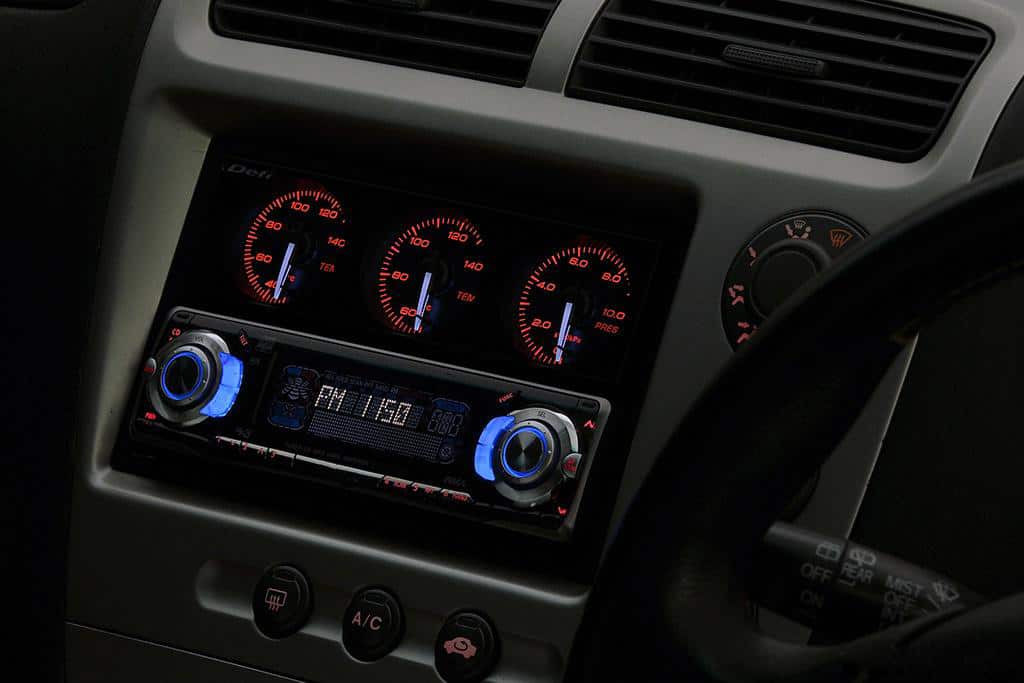 Defi has been making some of the most iconic aftermarket gauges for decades. In forms of analog gauges such as the Advance A1 to the digital ZD, their gauges are able to check on pressure, temperatures and much more. The analog gauges are usually separate pieces with different sizes that are equipped with sensors and requires the addition of the ADVANCE control unit which is used to operate the gauges and displays.
However, the Defi DIN-Gauge is a single size triple meter to fit in a single-DIN head unit space on a car's dashboard. It consists of two thermometers and one pressure gauge and is offered in four colours. All of the colours do come with the face of the gauge in black but the dials and needles are in other colours such as white dial with white needle, red dial with white needle, white dial with red needle and red dial with red needle.
The DIN-Gauge also does not require a control unit as it operates independently and it comes with all the sensors included. The unit will require an aftermarket attachment to fit into your dashboard neatly. It too has the sequential start up ceremony where all the needles move much like the newer Defi models. The gauge is lit up with LED illumination that is linked to the car's lighting switch where it will dim whenever your switch on your lights.
Priced at ¥66,550 or RM2,500 (not including shipping) and will only be back in production starting July 2021. The whole Defi unit will weigh about 1.1kg with all the gauges, wiring and the sensors. It is not mentioned if the gauges are tilted right for right-hand drive cars or are they universally straight for both markets. However, dashboards without a single-DIN compartment may not be able to fit these gauges without custom work.
Written by | Danial Malek
Images by | Nippon Seiki