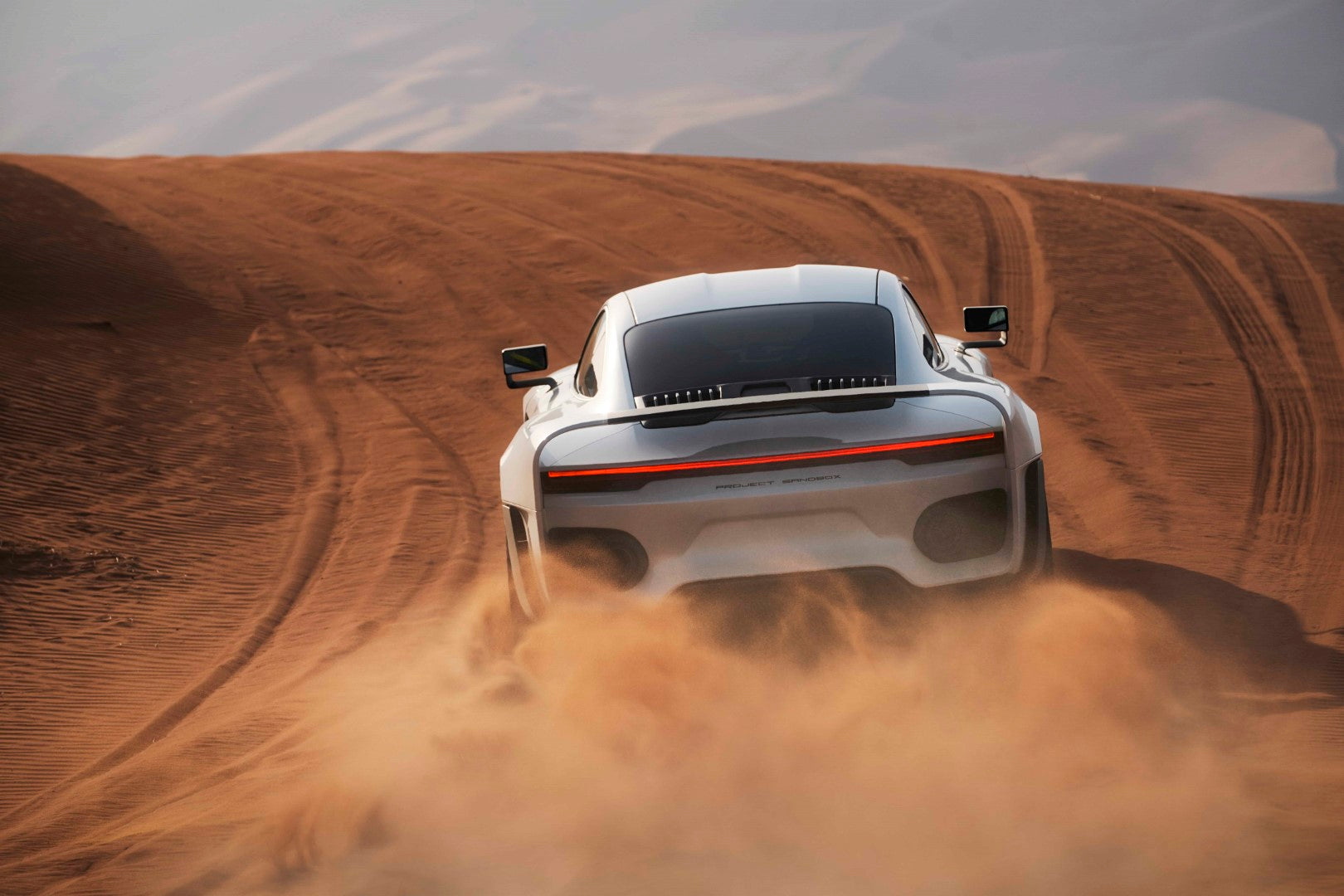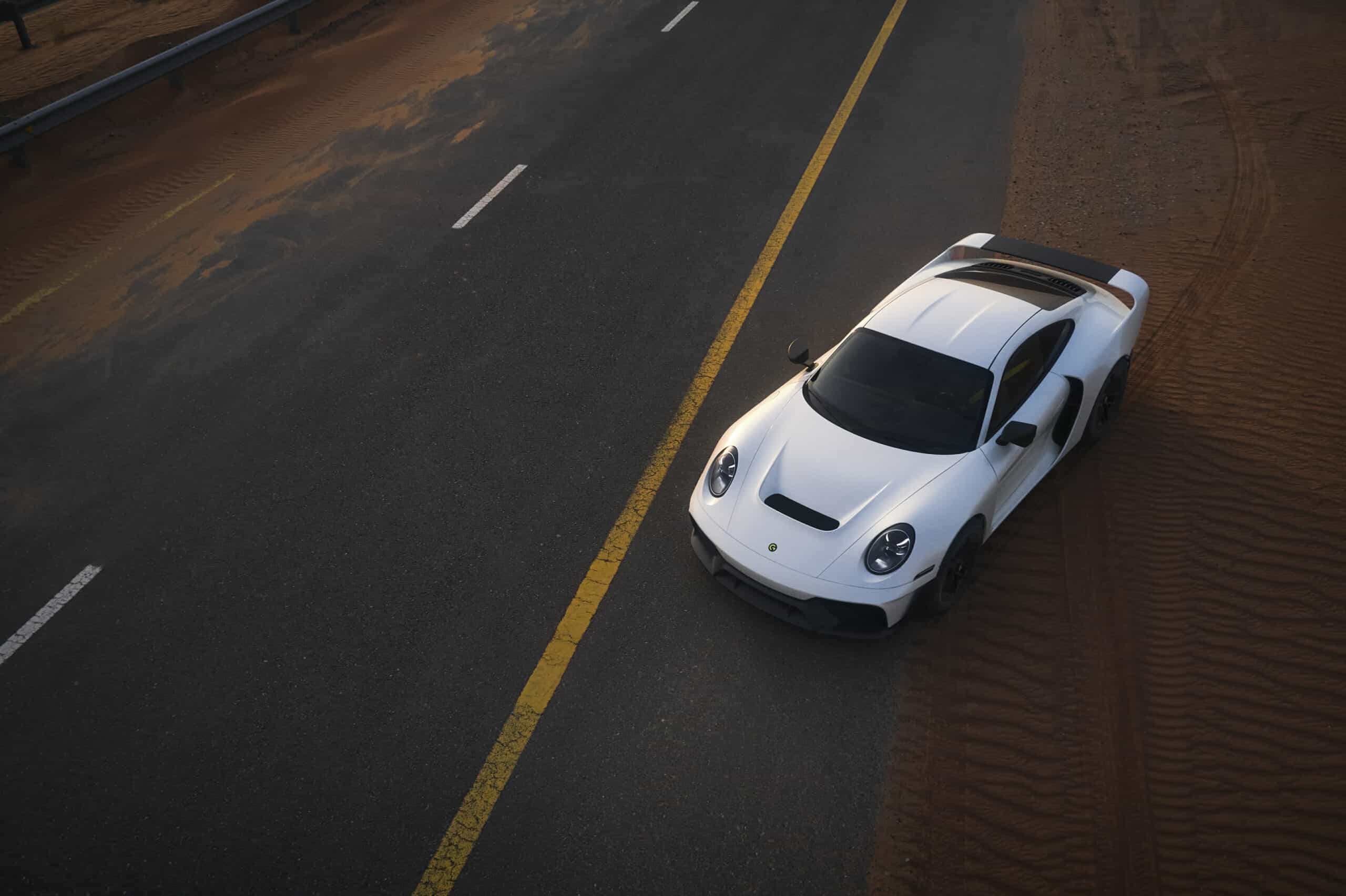 In 1986, Porsche entered the toughest rally in the world, the Paris-Dakar Rally, with their new group B race car or 959. In order to demonstrate the technology and the capability of this Ferrari F40-challenger, they sent a set of three 959s to tackle this 13,800km race. The 400hp rally car finished 1st, 2nd and 6th. While there has not been a direct replacement for the 959 since 1993, there is however a new beefed-up 911 that pays tribute to the sand dune Porsche by Marc Philipp Gemballa.
Though not officially a Porsche product, it is however based on a 992-generation Turbo S. Welcome everyone to Marc Philipp Gemballa's Marsien, a love letter to the original Paris-Dakar 959. The Marsien maintains the four-wheel drive system from the Turbo S, however the car has been rebodied in carbon fiber and now sits higher than the average 911 for it to tackle the dunes.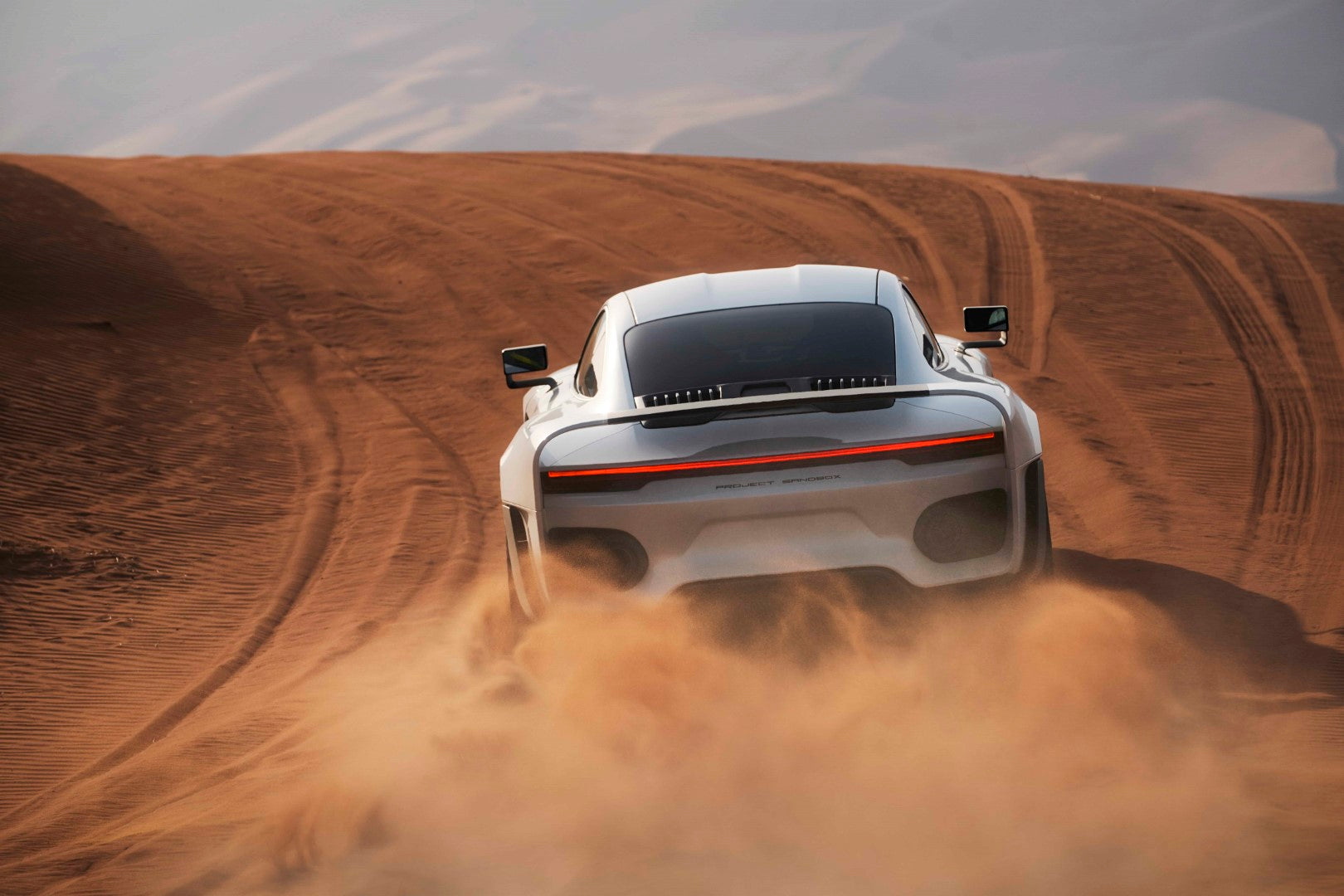 A limited-production of only 40 units, the Marsien (which means Martian in French) was inspired by the red sands of the Al Faya desert in the United Arab Emirates, where it was photographed. "Since it looked and felt like we were on Mars paired with the futuristic design and the vehicle's off-road capabilities, we couldn't think of a more fitting name for our first project." said Marc Philipp Gemballa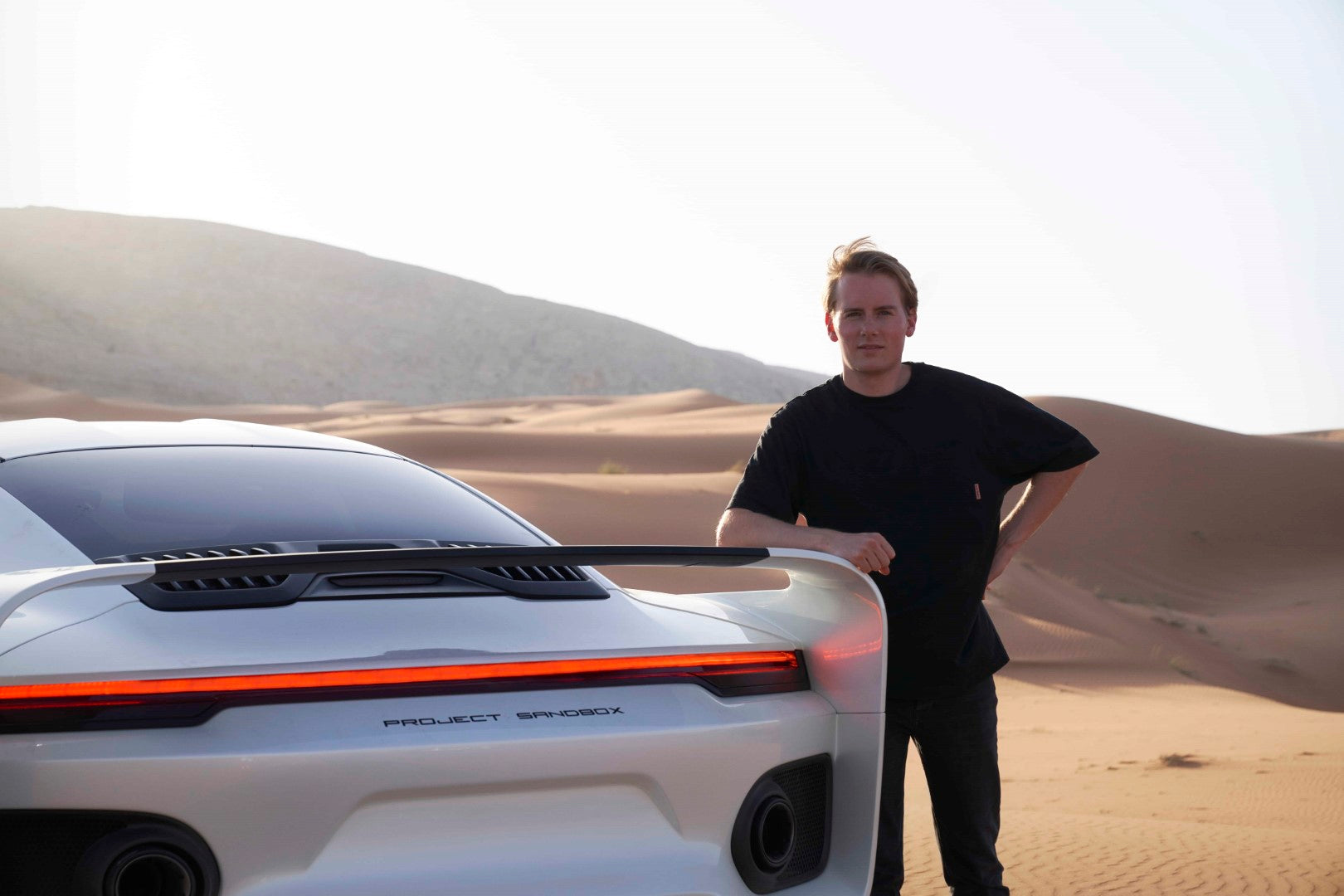 Who Is Marc Philipp Gemballa?
Before the confusion starts, this Gemballa is not affiliated with the other Porsche tuner, Gemballa which makes the Avalanche or the Mirage GT. Though Marc Philipp Gemballa is Uwe Gemballa's son, Marc Philipp's company is a newly formed company that makes their own line of products and is not associated with the tuner whatsoever. His new company aims at offering special vehicles in the ultra-high luxury segment, leaving the era of tuning behind.
The 27 year-old Marc too has quite a resume, other than being the son of a legendary Porsche tuner. He has since worked with Aston Martin, Mercedes and Porsche in the past. He also partnered up with suspension-meisters KW Automotive, Akrapovic exhausts, Michelin and BF Goodrich for tires, carbon fiber specialists DS Fasertechnik and VELA Performance for the engineering while Alan Derosier is responsible for the design.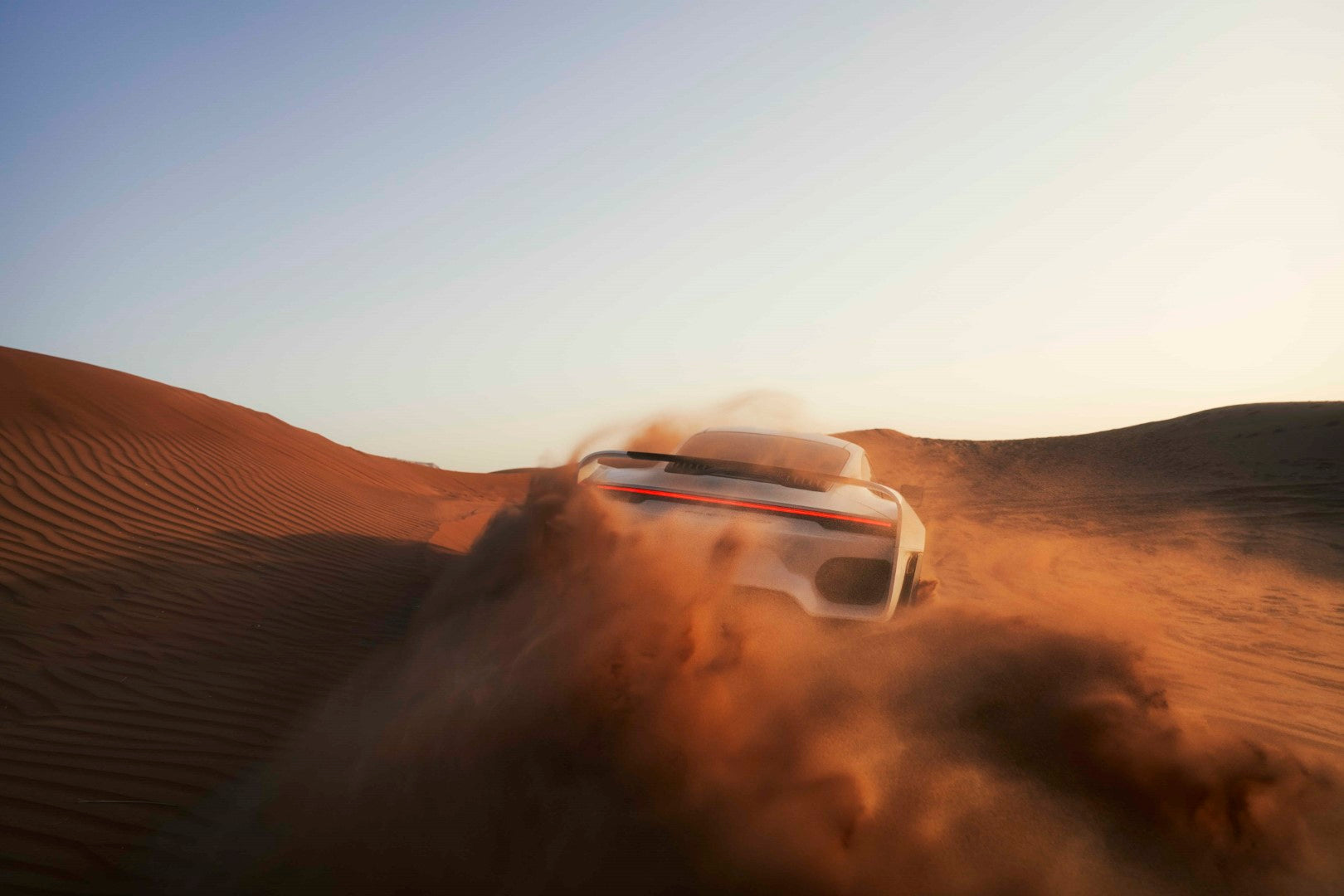 It Talks The Talk, But Will It Walk The Walk?
Unless you live under a rock, the 992-gen Turbo S is no slouch to begin with. You get 641hp off the bat and Marc Philipp Gemballa understands that may be too 'plain' for someone who intends on buying this. So, the 641hp has been given a 'RUF' treatment by the specialists themselves. RUF has taken the twin-turbo flat-six engine and given it an additional 100 ponies.
The Marsien comes with 740hp but if you ask nicely, you can crank that number to a lovely figure of 818hp with the help of enhanced VTG turbochargers, ECU mapping and transmission setting. Don't worry as the Marsien tops out at 330km/h with a 0 to 100km/h of just 2.6 seconds. All thanks to that engine with the help of 930Nm of torque. Also to it's all-carbon fiber body, eight-speed PDK gearbox and the lightweight Akrapovic exhaust system.
For The Roads Untraveled
The Marsien comes with two sets of specially designed forged aluminium wheel sets with centre locking system and Michelin tires, Ultra-High Performance tires for on-road use and also All-Terrain tires for off-road use. KW Automotive figured out a suspension system that, at the touch of a button, can raise the suspension from its stock ride height, giving it up to 250 mm of ground clearance. The suspension and engine have been remapped to include new Gravel, Mud, Sand, and Snow modes.
KW Automotive and Marc Philipp Gemballa revised the suspension, giving the car a completely new double-wishbone setup at the front, using reinforced Porsche Cayenne joints for the extended driveshafts, and incorporating solid-piston dampers with intelligent active damper control for on- and off-road use. So it wasn't just swapping out the 992 suspension for some stiffer shocks and springs.
As part of the package, you get an aluminum skid plate to protect the underside of the car from damage. Though if you're really serious about taking the Marsien to places that are not equipped with roads, you can opt for a fixed ride-height suspension from Reiger Suspension that comes in full rally tune which is pretty sweet to be honest.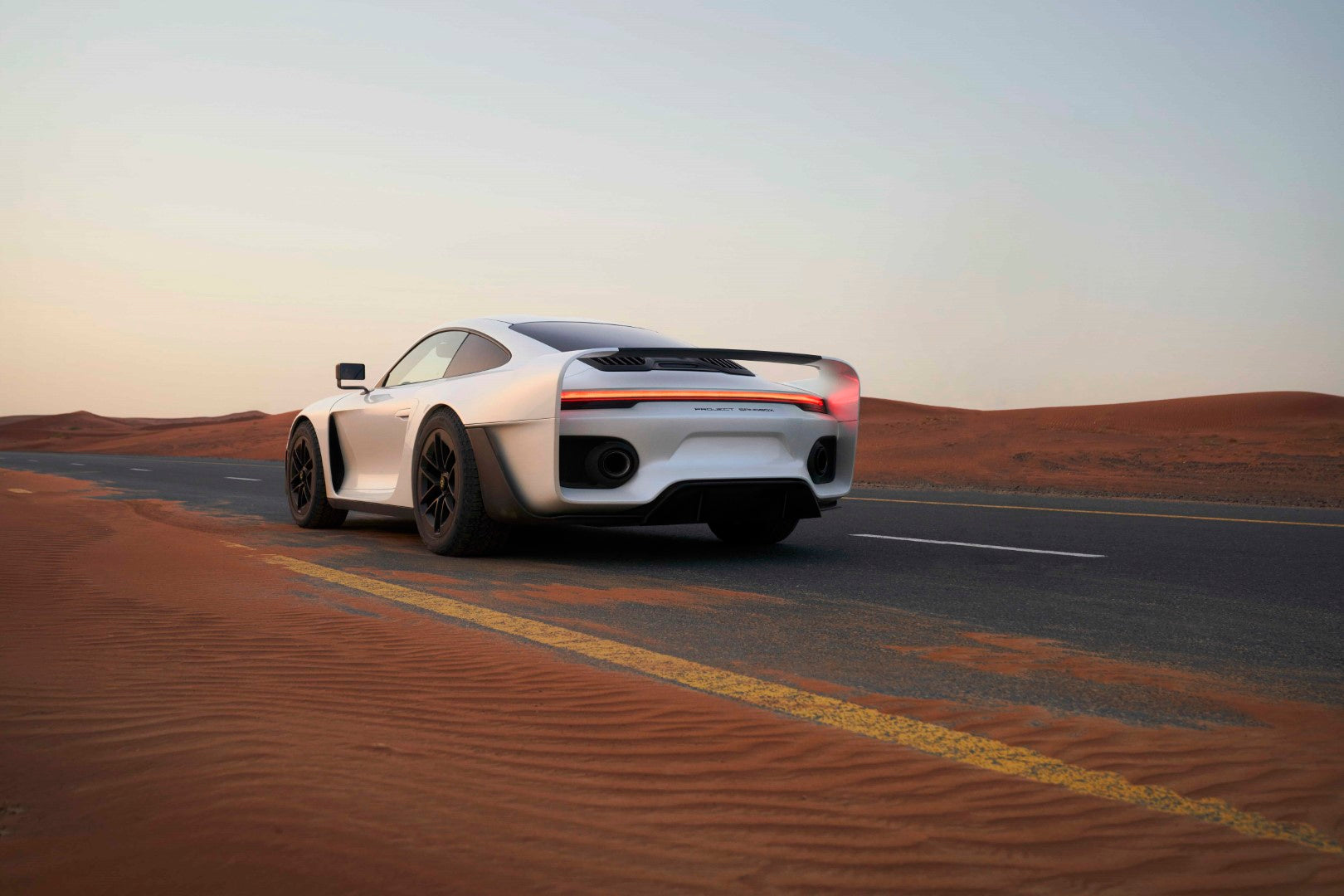 Turning Design Into Reality
Alan Derosier may not be a familiar name however he makes some pretty cool design studies especially on Porsches. But design rarely translates to reality, hence that is where KLK Motorsports step in with their experience in aero development from Le Mans, Formula E and Formula One. The design team did intensive computational fluid dynamics analysis in order to make the Marsien a reality.
The Marsien you see here has a triple-layer pearl white paint with metallic flakes, finished with a ceramic coating. As standard, certain elements (the front splitter, the side flaps, the wing mirrors, etc) are left in bare carbon to provide contrast. However, upon request, they can repaint it to any colour of your liking or heck, you can leave it in bare carbon too if you want.
The center console is lifted and made of carbon fiber with a plaque sporting the production number of the car embedded in it. Does the Carrera GT interior ring a bell, anyone? It also has GT-style door lashes, carbon fiber side sills, and carbon accents throughout the interior. Leather seats with the company's logo are also installed and can be customized to the buyer's specifications just like everything else on the Marsien.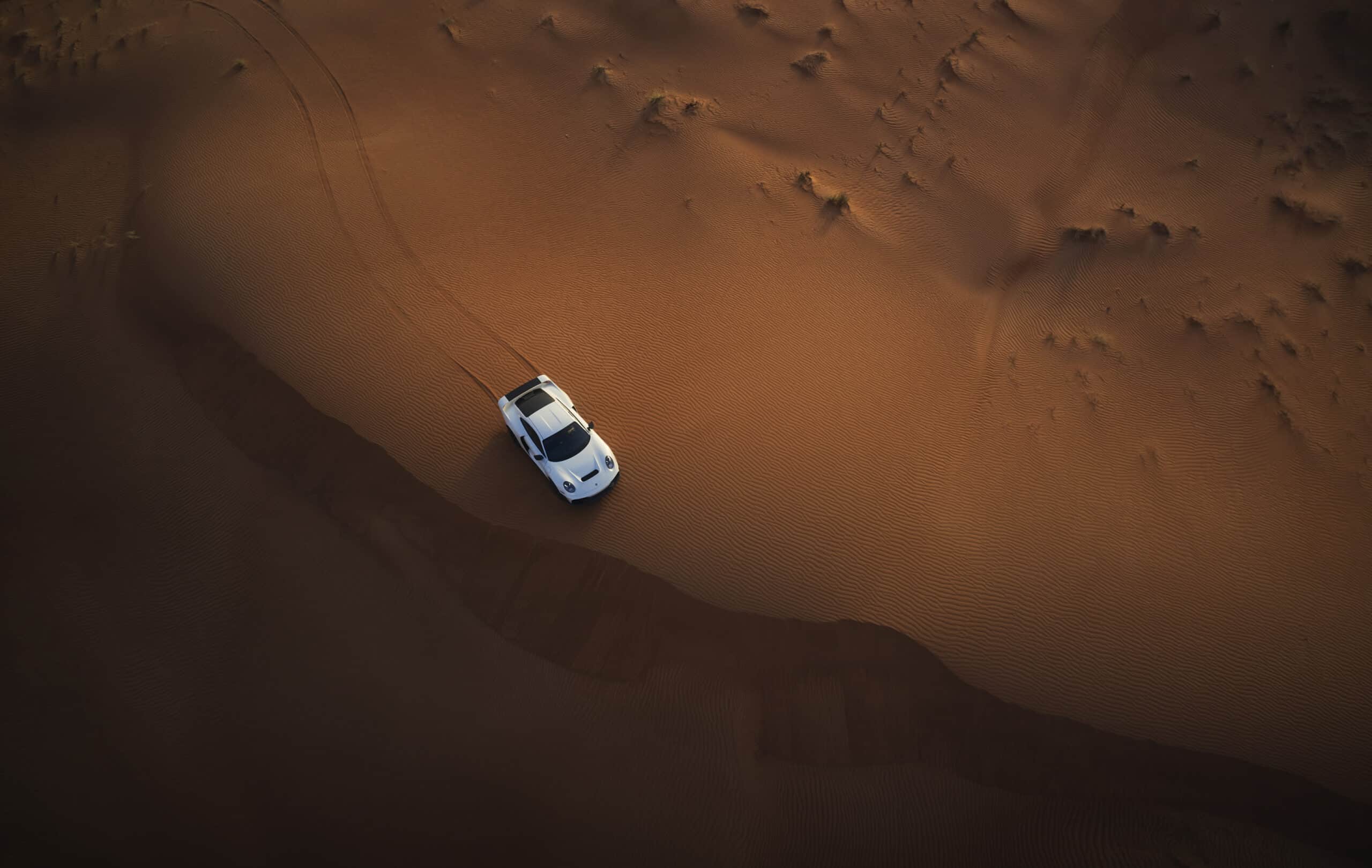 Now, It Isn't Cheap. Nobody Said It Was Anyway.
For the whole enchilada, Marc Philipp Gemballa GmbH has set the price at €495,000 (RM2,460,000) and that is not including the 992 Turbo S itself. The Turbo S in Malaysia starts at an additional RM2,235,463. So it makes sense why the production is limited to only 40 units. That being said, half of them are already accounted for. So millionaires of Malaysia, if you do get one, hit us up cause this looks like an absolute blast to have.
Written by | Danial Malek
Images by | Marc Philipp Gemballa GmbH