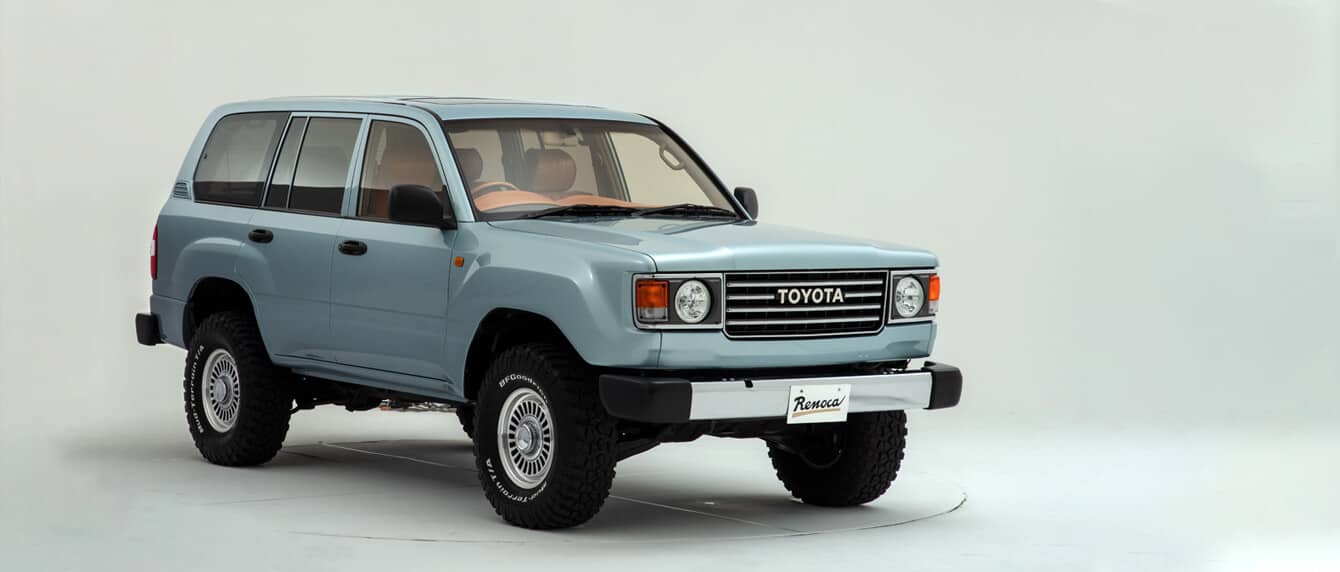 Often than not, we are accused of not following our culture of 'Layan Everything' but truth be told, we really do like anything with wheels. Be it a Honda blasting around the streets or even a Ducati going flat out around Sepang, we loved them all. However, we rarely talk about SUVs as most of the time, they aren't particularly interesting unless they are old SUVs with offroad tires. But a company called Renoca in Japan turns modern SUVs into some modern retros.
'Modern' may be an overstretch because these cars are not really that old anyway with the recent ones being made in 2007. Though, it must be said that this Japanese company really puts nostalgia into the trusty Landy. The company specializes in building customised Toyotas. It's nice to see that the boxy retro looks of yesteryear are given some admiration.
Other models offered in Renoca's lineup are the Eurobox (which is based on the Toyota Probox), Coast Lines which in other words is a Hiace and a couple of Prado based cars. Despite these cars having styles that are reminiscent of the 80's, all of these cars maintain whatever luxuries they have from the factory. Among all of the models offered, the one we're particularly interested is the '106'.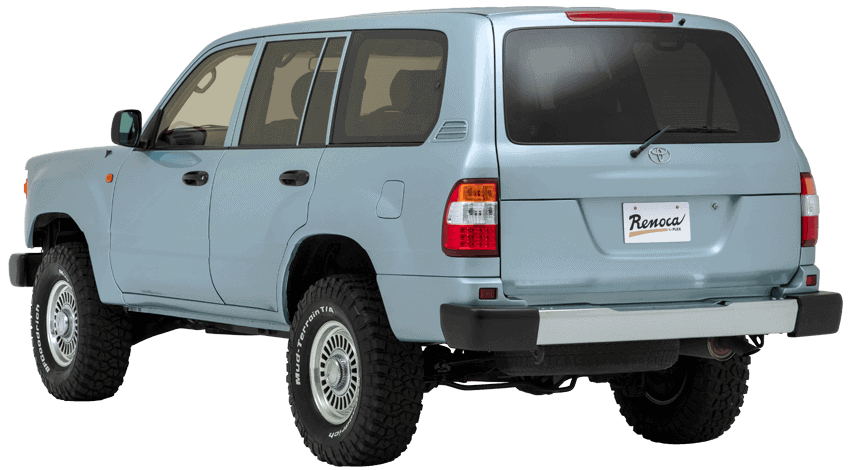 Land Cruisers In Retrospect
No, we're not talking about the '106' by Peugeot but rather Renoca's 106. It's based on the Series 100 Land Cruiser which was discontinued in 2007. That being said, the exterior of the 106 has similar features to the Series 60 from the 1980's. And to keep it nostalgic, Renoca references brands like Game Boy and The Goonies movie in their advertising. Talk about keeping it nostalgic.
Renoca has maintained all the creature comforts and safety features in the 106. Curtain airbags, cruise control, electronically controlled suspension, electric seats and electric heaters will come as standard. This is what Renoca intended for the 106 anyway, they wanted to keep the car looking retro as possible but not too retro that it becomes a bit of a hassle to own.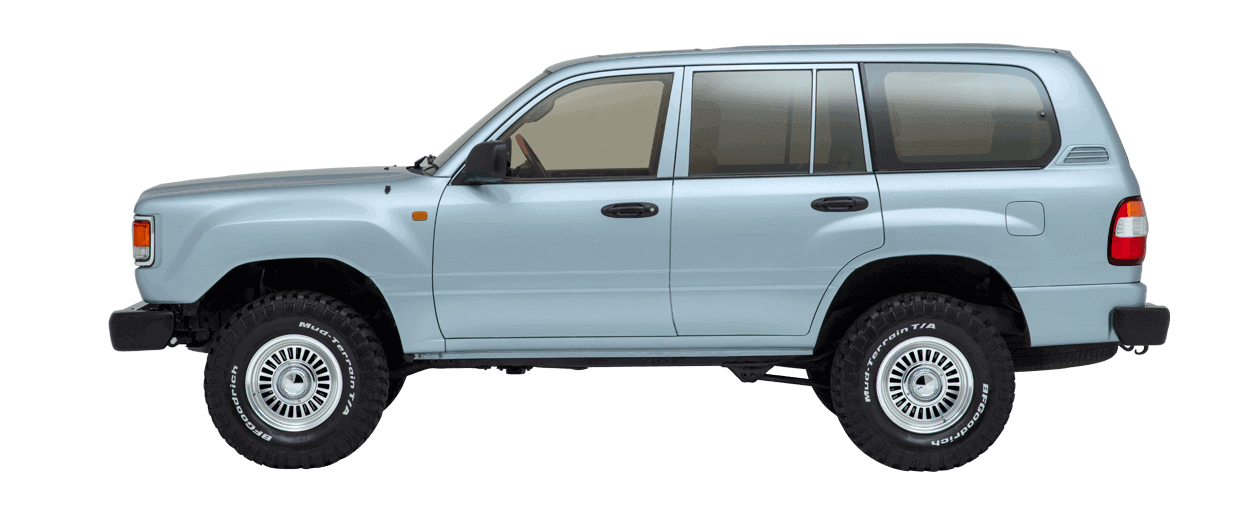 However, this isn't just a fiber bodykit stuck onto an old Land Cruiser. Renoca actually manufactures all the parts from steel. That being said, there are some actual parts from the 60 Series such as the grille among other things. The car is still powered by the V8 petrol-powered engine from the original car making it adequately powered for normal usage.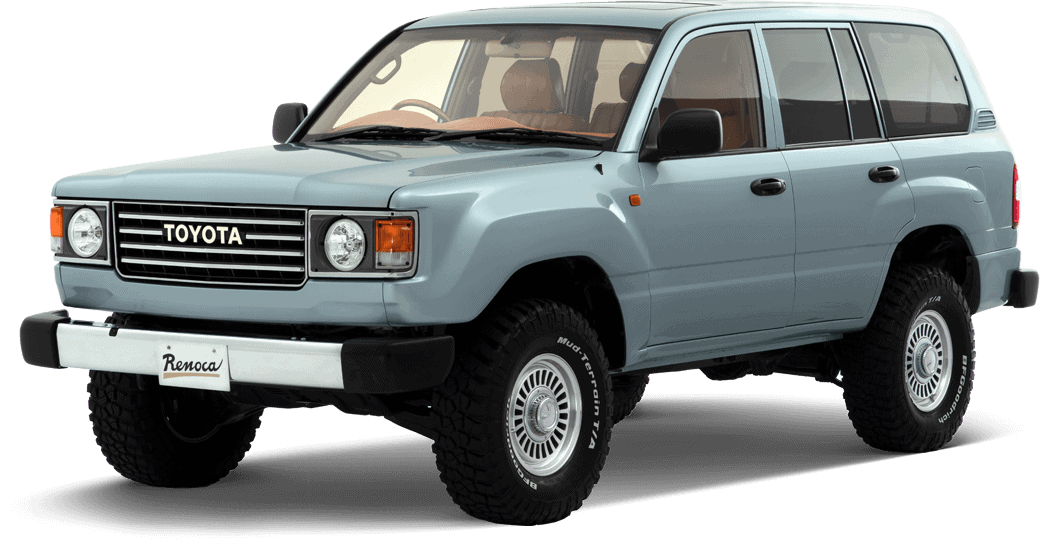 Think Of It As A Singer Land Cruiser
Imagine how Singer restomods old Porsche 911s into a moving piece of art, now Renoca provides a similar styled of restomods for Land Cruisers. However unlike Singer, Renoca will actually locate a donor car for you and it's all included in the price. That being said, works like these aren't cheap as they are usually bespoke and hand-built to your specifications, so be prepared to put in some big bucks.
A rough price for a donor car + base modifications starts at around ¥3,490,000 (RM130,000 before shipping and taxes) and even if you spec it up to your liking, it'll be somewhere between the base price to around ¥4,388,000 (RM165,000 before shipping and taxes).