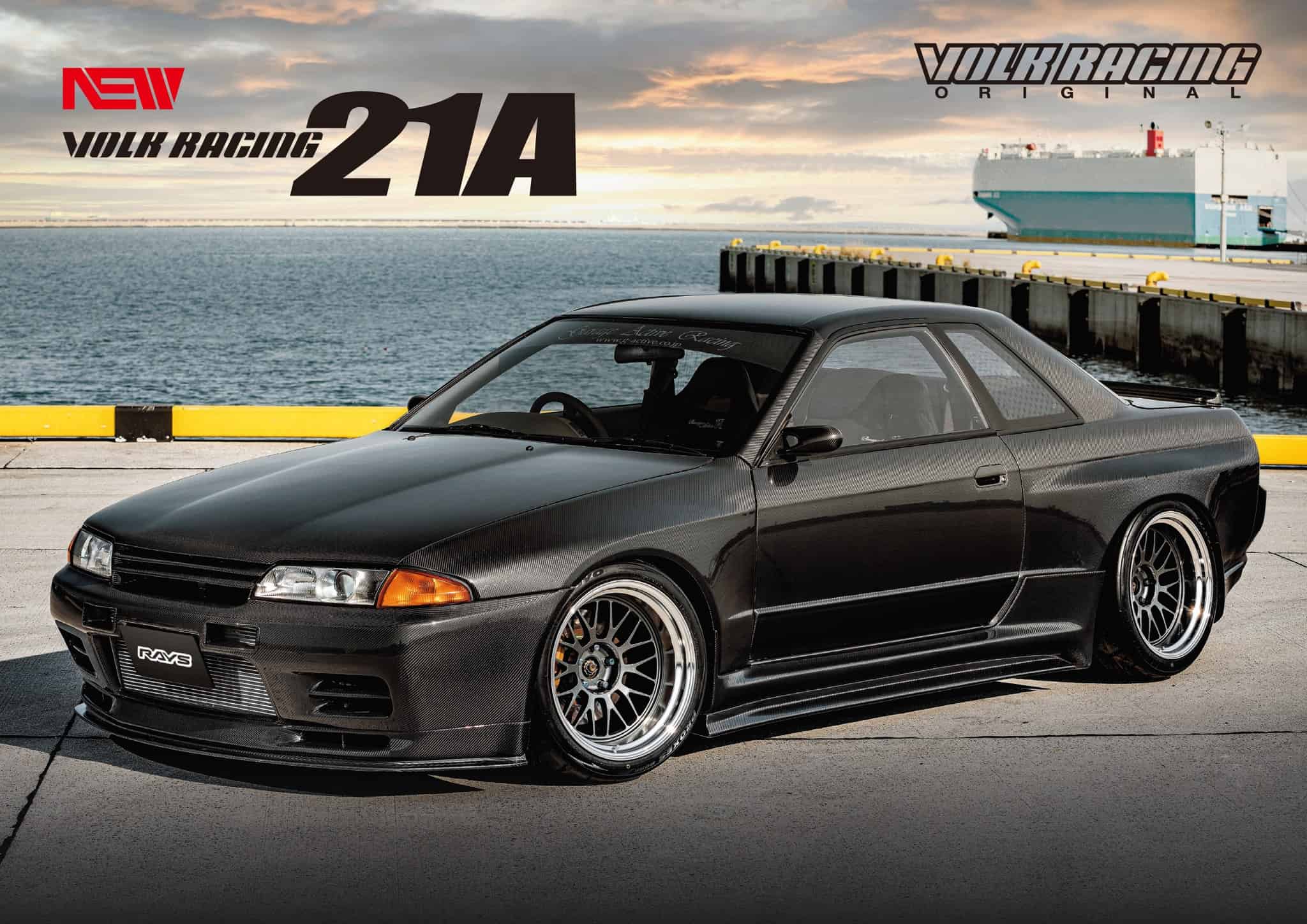 Tokyo Auto Salon is often regarded as the haven for car enthusiasts like us. JDMs, turbos, sushi and the sweet smell of soy sauce mixed with cigarette smoke in the air, it's really something else. While it stays pretty much the same every year, we reckon that any enthusiast has to go to the Tokyo Auto Salon at least once in your life to experience it.
After a 2-year long hiatus, it was rather different this year because Japan doesn't allow visitors into the country for the time being due to the COVID situation. However, that doesn't mean that it was dull. Rays Engineering, the same company who makes the evergreen Volk Racing TE37, has brought out a wheel that really tickles our fancy.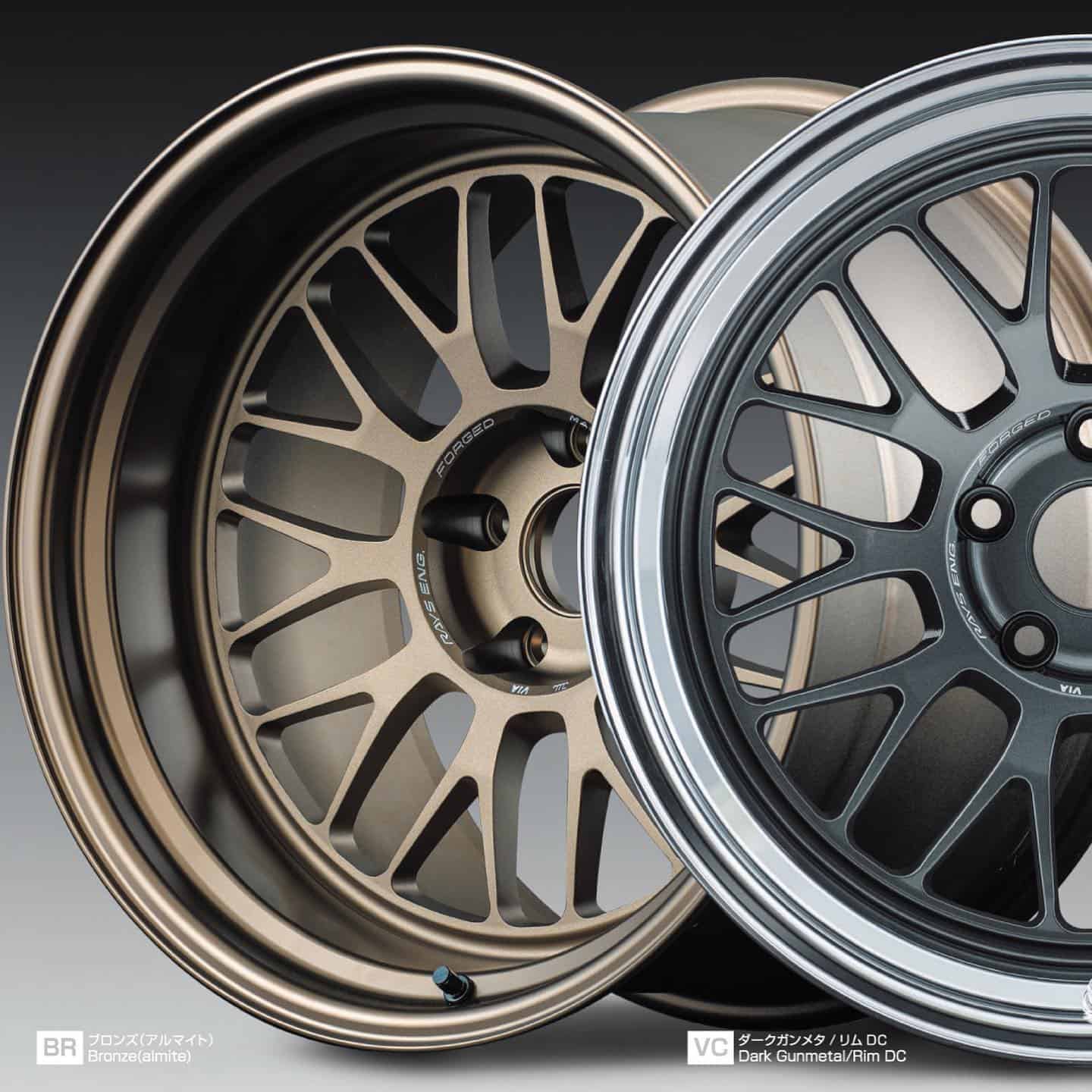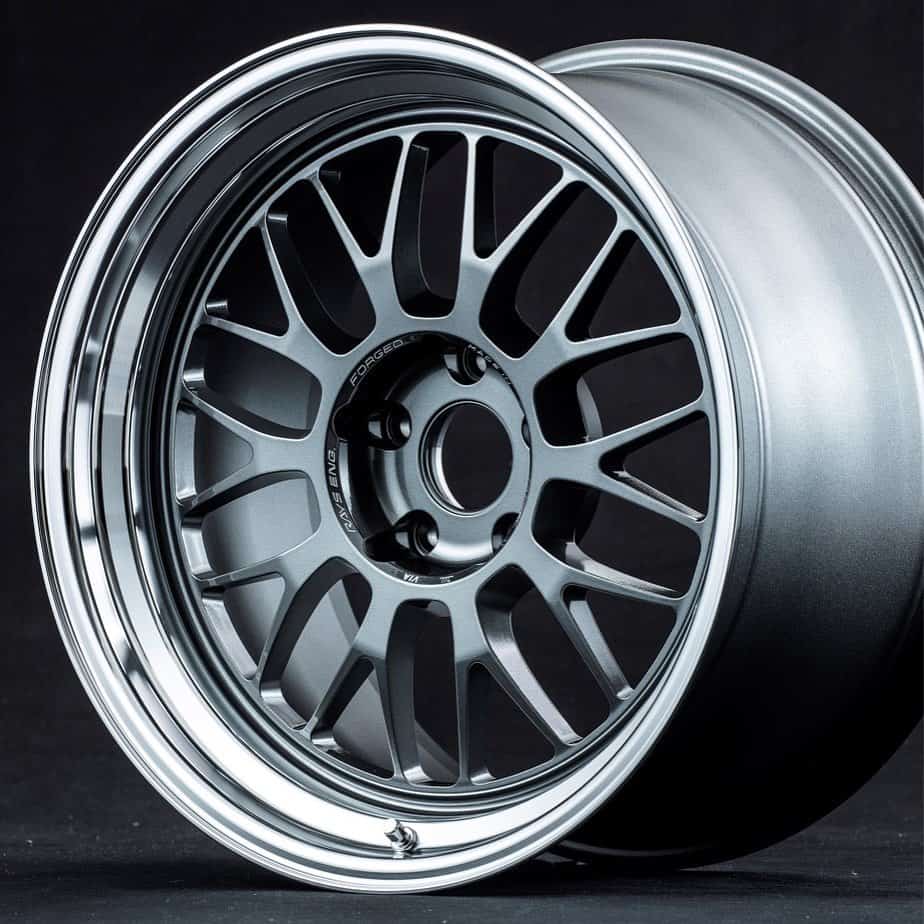 Introducing the Volk Racing 21A
The new wheel features a classy BBS-esque design with a dish that seems fitting on pre-90's cars. Forged monoblock that was designed in-house and made in Japan. Following the release of the VR21C that debuted in 2021, Rays' latest VR21A pays homage to the original Rays wheels from 1975, the Volk Mesh. Cross-spoke design in monoblock and multi-block, the VR21A continues the iconic design into 2022.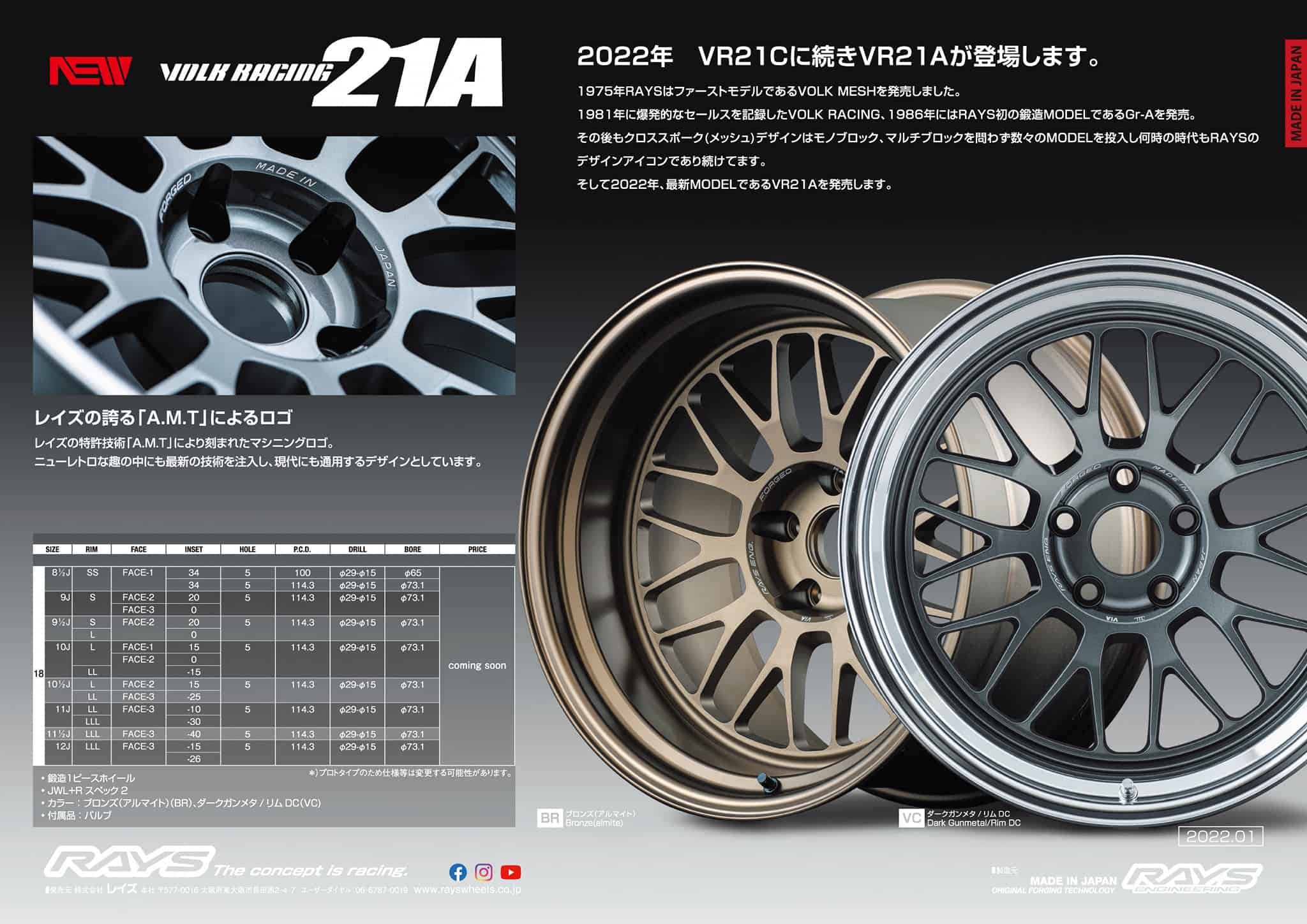 The price and release date has yet to be announced, however, it will only be produced in three face styles and in two colours which are Bronze (BR) or Dark Gunmetal (VC). The wheels are rated JWL + R Spec 2 and the wheels will also be sold without the tire pressure valves. According to Rays, it will be on sale from authorised Rays dealers by the summer of 2022.
Images by | Rays Japan