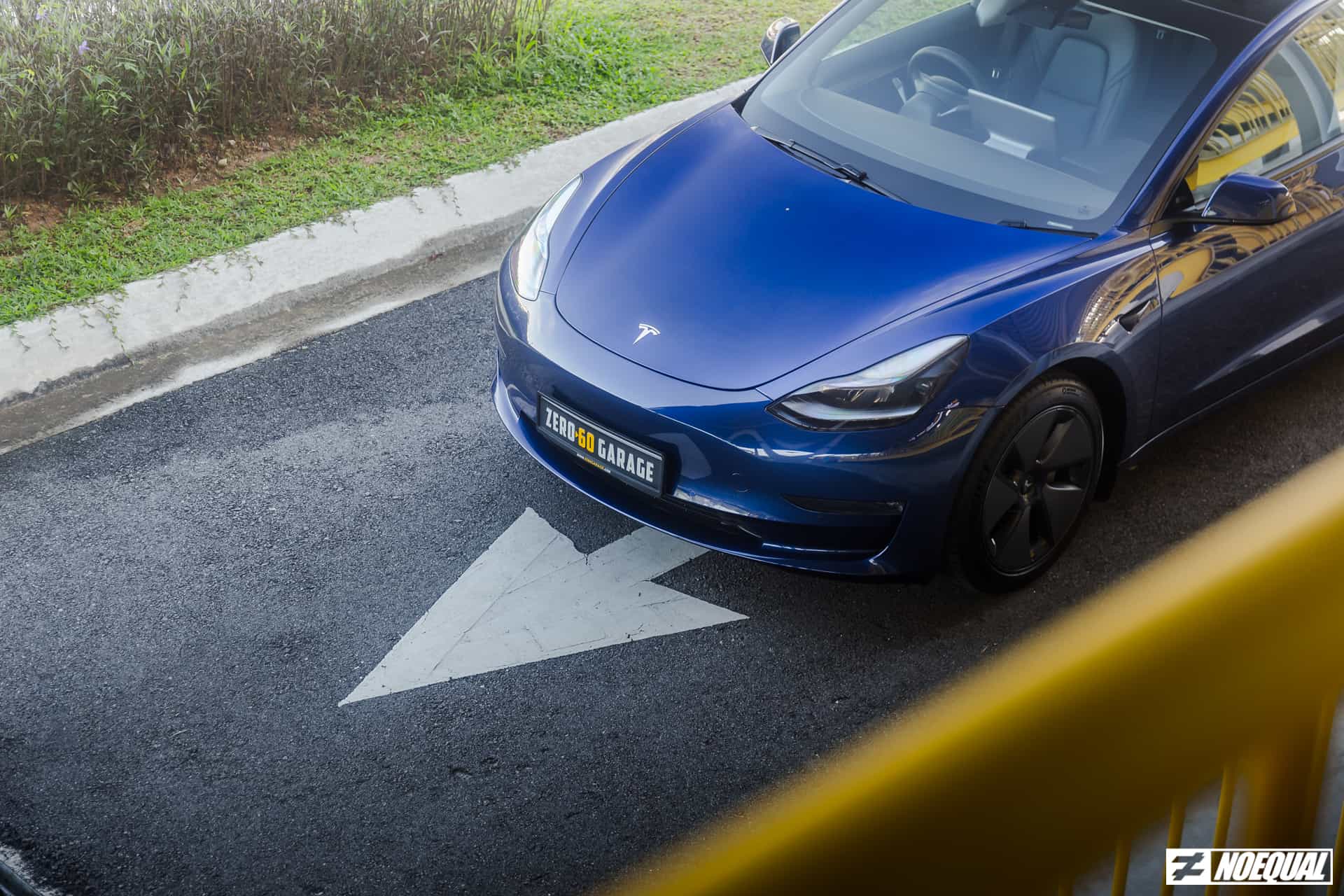 With countries like the United Kingdom and Japan having targeted banning the sales of internal combustion engines in new cars in the next decade or so, it begs the question of what the future holds for car enthusiasts like us here in Malaysia. Depending on who you talk to, there will be some 'yays' and there will also be some 'nays'. But as usual, not everyone can easily accept change.
Personally, I'm rather accepting of the future as Electric Vehicles (EV) are becoming much more interesting, technology wise. They're no longer the oddly shaped Prius of the previous decade which makes you wonder what kind of glue they were sniffing when they came up with it. Plus, the electric technology is slowly moving into the world of modifications which we'll talk about in a different article.
EVs have always been a debated topic here in Malaysia. Though we do see a few Teslas and Nissan Leafs (or is Leaves if there is more than one?) roaming around, there isn't really a solid infrastructure for Malaysians to fully utilize their EV. Despite having around 500 chargers in Malaysia (at the time of this article), most of them are in KL and the rest scattered within the North-South Expressway, you barely see them in use anyway. Although manufacturers such as Nissan, BMW and Porsche do actually sell EVs in Malaysia, could you actually live with one here?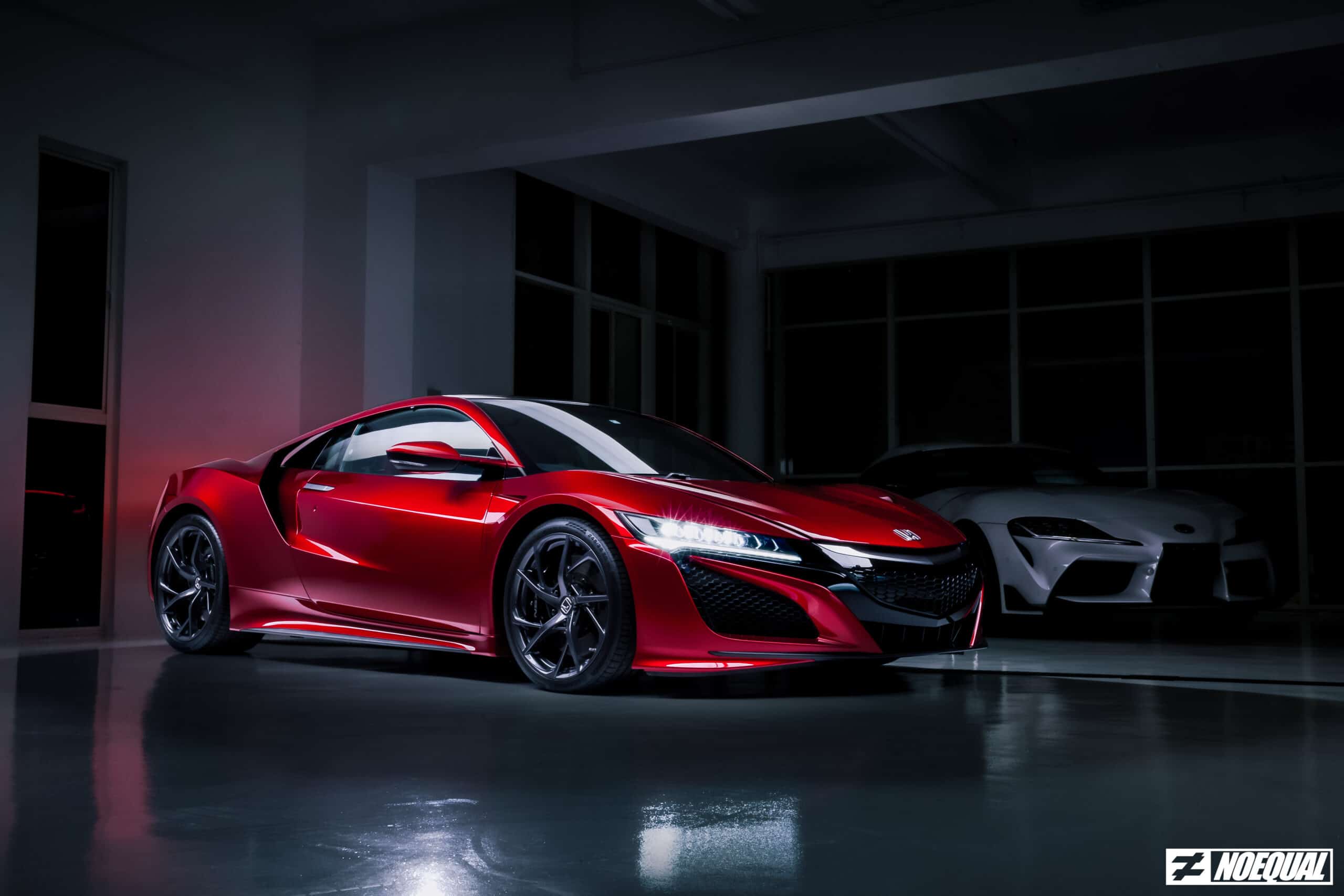 An Electric Vehicle vs. A Hybrid?
Let's get down to basics on what an EV actually is as opposed to a hybrid. A common misconception is that a hybrid is an EV. Well yes but not really. To be precise, an EV fully runs on electricity, there is no internal combustion going on. You could charge it at home however it isn't recommended as a regular wall plug couldn't provide sufficient power. Let's take the old Nissan Leaf as an example, it takes a lifetime (18 hours to be specific). If you intend to properly charge it at certain malls or showrooms which have special quick chargers, it will take you approximately 3.9 hours to fully charge the car.
However, you could buy yourself a wall charger for your home hence simplifying your life. For example, if you buy a brand new EV from manufacturers like BMW, they will include a home wall charger into the bundle. However, if you just want the charger, they will sell you the special wall charger for your EV called the "BMW i Wallbox" for fast charging although it costs RM6,555 not inclusive of it's RM2,000 installation fee. 
Now, let's get into what's a hybrid. A hybrid however is as the name suggests, a hybrid of an internal combustion engine with an electric motor. There is a battery pack in the floor pan or lower trunk area which is connected to a motor that powers the wheels. This motor works alternately with the engine. So, whenever the car gets to a certain RPM, the conventional engine will kick in to assist the power delivery. These hybrids charge through regenerative braking and idling, although it wouldn't be enough to charge the whole car hence the assistance of the combustion engine.
But those were the old tech hybrids, nowadays most hybrids are generally called Plug-in Hybrid Electric Vehicles (PHEV). It works the same way as the conventional hybrid howeve you get the added bonus of being able to charge it at home from a normal wall plug. An you could switch between full electric, full dinosaur juice or hybrid. A sorta best of both worlds kinda option. Most PHEV have around 30-50km of full electric power so if you work close to home, you might not even need to use fuel most of the time. Just remember to plug it in at night.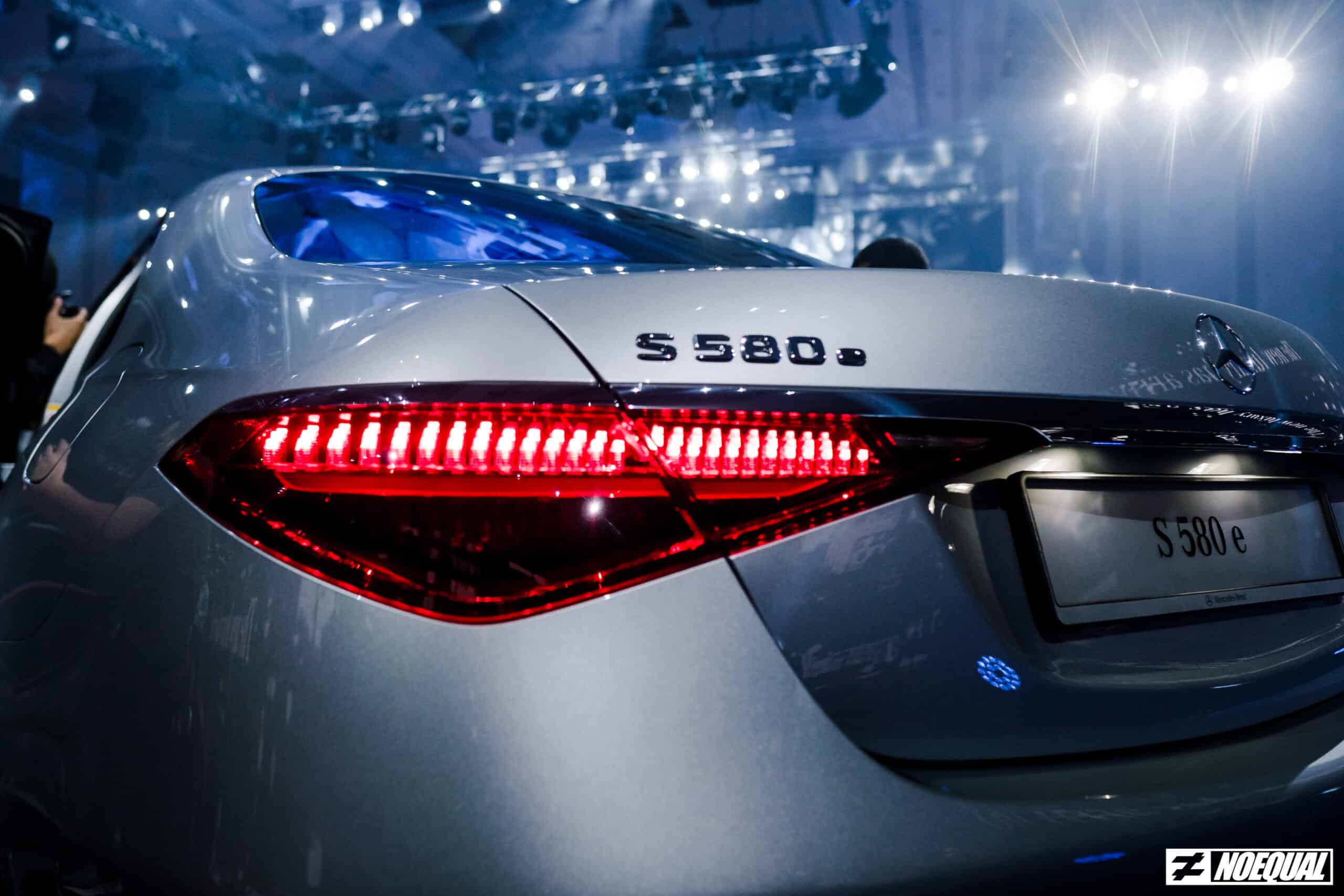 What Is A Mild-Hybrid System?
A mild-hybrid isn't technically a hybrid per se. Sure, there is a small lithium-ion battery installed in the car but the battery is there to only assist the electronics used on the car. On mild-hybrid vehicles, the alternator and starter that supplies the 12-volt power to your conventional battery has been ditched in favour of a small electric generator. Due to the generator, most mild-hybrids run a 48-volt electrical system.
What exactly does that mean? Good question. It means that all your electrical components from your radio to your air-conditioning system no longer run off your engine. They're specifically powered by the lithium-ion battery. When there is less load on the engine, the engine in return runs much smoother and lighter than it should. However, don't expect the numbers to be better let alone on par with conventional hybrids or even EVs.
The mild-hybrid system alone won't be adequate to power the whole engine hence it is only there to assist with the accessories. However, under hard acceleration the battery will assist and will also assist later on upon restarting the car. The batteries too harvest energy through regenerative braking. In a way, the hybrid system is actually putting wasted energy to good use.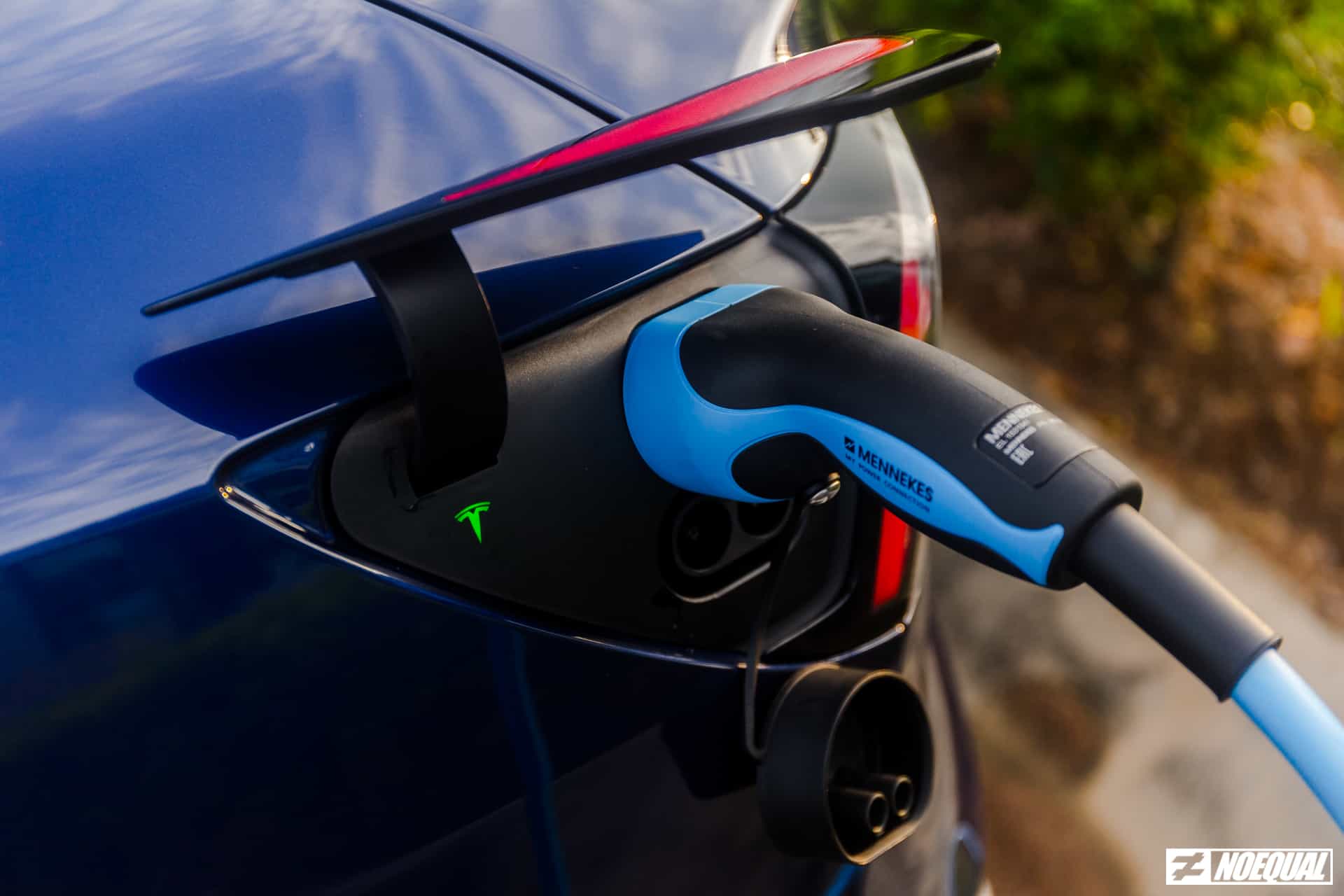 How Do I Charge An EV?
There are a few ways to charge an EV depending on what you actually have at the time. This was way simpler than I thought to be frank. There are four ways to charge the car, at least in Malaysia. Listed below in descending order is the time taken to charge your EV.
3-pin Charging:
Firstly, you could charge it directly using your 3-pin plug at home via their supplied 'mobile connector', which in other words, works like a powerbank due to the accessibility. However, this does take awhile and should only be considered in the worst case of scenarios as it takes a very long time to charge.
Wall Charging:
The more reasonable option is to get yourself a wall charger which can be directly purchased from a dealer for around RM2,000 and you could get yourself around 50km or more for every hour of charging. Hence, this allows you to keep your mobile charger in the car. But, the RM2,000 does not include installation charges mind you.
AC Charging:
If you are out and about and looking for a charger, there are nearly 500 charging stations in the entire country with most being the KL and Klang Valley region. This is usually run by a company called ChargEV that offers a yearly unlimited-charging subscription for only RM240. That only comes down to about RM20/month. 
DC Charging:
The last charging alternative is also the best, which is DC charging. Think of it as fast charging for electric cars. At the moment, there are around 14 public DC chargers and 3 private chargers which are only supplied to Porsche owners. Some DC chargers are actually capable of supplying 30km per minute of charging.
However, as of January 2022, Shell Malaysia has collaborated with Porsche Asia Pacific and they've added 12 DC chargers at six stations nationwide. It's called Shell Recharge HPC or 'High Performance Charging'. That being said, it does come at a cost. 
There's an annual membership of RM835 if you want cheaper charging rates of RM12 per 5 minutes and RM5 per 5 minutes thereafter. Without the membership, it's RM20 per 5 minutes and you have to stay for at least 25 minutes. Quite a hefty amount without the membership but then again, these chargers ain't cheap to purchase and install. But hey, you do get cheaper pastries at Shell's Deli2Go, which is kind of a bonus.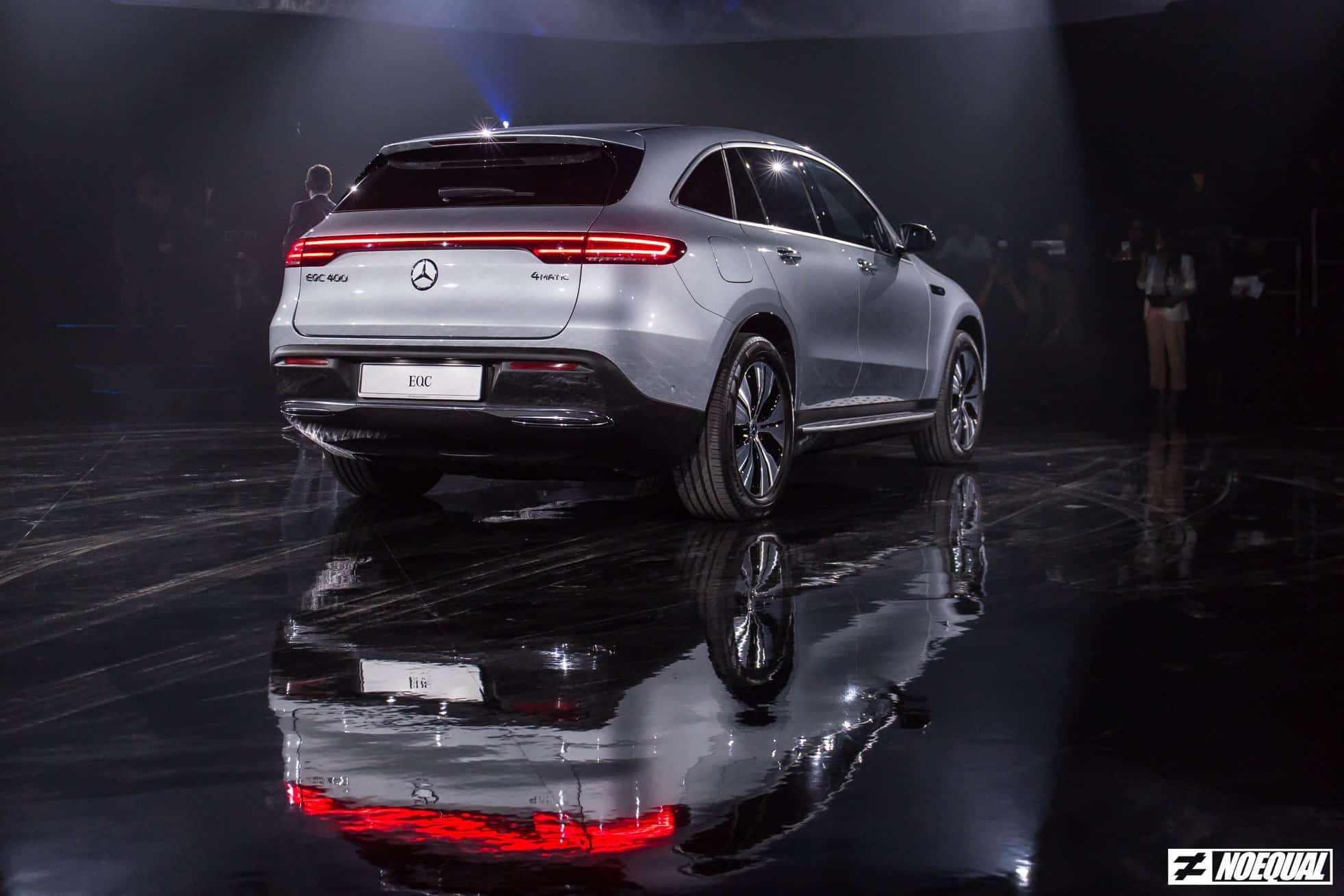 Electric Cars Are Not That Green To Begin With
Let's be honest, if you're talking about being environmentally friendly, a car is the equivalent of open burning. We are literally digging the Earth for a liquid and then lighting it up on fire to go zoom-zoom. And then using rubber to make tires and skinning cows to wrap seats. It's not an industry that I would call eco-friendly no matter how green your Prius is.
But saying EVs are worse than internal combustion engines is inaccurate as well. Yes, they mine cobalt in Congo for the batteries. But cars are getting better and better over the years and manufacturers are moving away from the cobalt. Look, back then, there was lead in our petrol which was an environmental threat to human health which contaminated the air, soil and water. Yet, cars nowadays are lead-free and no one bats an eye. So, what gives?
I'm not saying it's okay to do it nor am I supporting the trade but things are changing. But we have to accept the facts of the matter whether we like it or not and being in denial won't bring you anywhere. With fuel, we're constantly sucking the Earth dry and with batteries, we're just digging for rare minerals one at a time. Either way, they're both equally bad.
Why Are EVs Not Taking Off in Malaysia?
We're not here to argue about the environmental hazards, maintenance of these vehicles nor the ownership because not all brands are alike, but let's just go to why are EVs not taking off in our market? Let's start with the price. The prices of EVs were rather discouraging. The cheapest EV on sale here is the Hyundai Kona Electric (RM149,888) while the cheapest hybrid is the Honda City RS e:HEV (RM105,950).
Here's already a point where it would turn most people off. They're rather expensive for the general public. Also, since EV is quite a new tech for us Malaysians, questions of reliability and sustainability will definitely arise especially after an owner of a Nissan Leaf reported that it will cost RM77,844.00 to replace the battery by a local dealer just after 6 years of ownership.
Back in 2009 when the Prius was launched, the government gave a tax exemption for Complete Built Units (CBU) hybrids, striking down the price by a big margin. The original price of RM216,000 was given a 100% tax exemption for import duty and 50% on excise duty making it RM175,000. The price was then revised to RM139,000 after a 100% tax exemption for both import duty and excise duty. But just five years later, the government ended the tax exemption claiming that it didn't attract many manufacturers to build hybrids locally.
Just a few months ago, the government proposed a new incentive for EVs that may encourage more people to move to EVs from conventional internal combustion engines. Personally, I believe improving the infrastructure of public transport should be prioritized but hey, to each their own. The proposal has been set in motion as of January 2022 as EVs are now tax-free, duty-free and even the road-taxes are waived, which is a step in the right direction but the infrastructure should firstly be established before we even think about bringing in the EV for the masses.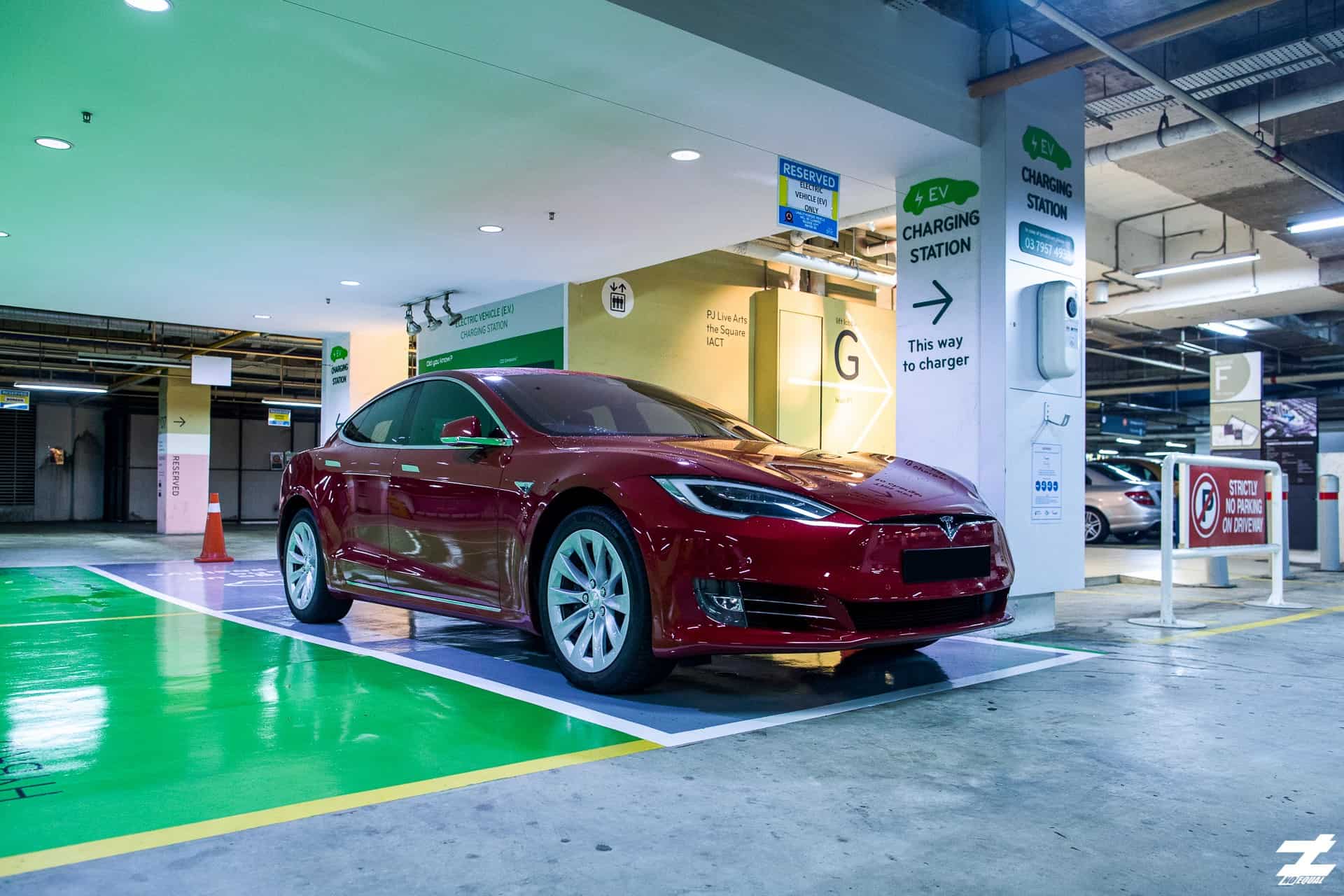 How Is The Current EV Infrastructure in Malaysia?
Currently, EVs are really just for the people with money living in Klang Valley at the moment. These aren't cars that you can easily take for long road trips due to the low number of charging stations. Range anxiety is a real thing here. While there will be cheaper alternatives coming to Malaysia soon like the recently spotted Ora Cat, for now, there really isn't a 'cheap' EV.
As stated earlier in this article, there are currently about 500 charging ports available throughout the whole of Malaysia. That being said, not all charging ports are the same. To anyone with electrical know-how, there is an AC charger and there is also a DC charger for these cars. While you can use both on your EV to charge it, there is one big issue with one of the chargers.
The AC chargers are vastly available but there are only 14 DC chargers available in the country with most of them being Klang Valley anyway. The DC charger is basically the fast-charger for EVs. For example, if the regular AC charger charges your EV in 8 hours, a DC charger can fully charge it in an hour. Which, I don't know about you, but it is damn impressive in my opinion.
However, there are targets set to install 1,000 DC chargers around the country by 2025 but that is still a long way to go. For the current available AC chargers, a company called chargEV by GreenTech is the one supplying the chargers. They're the same company that sets up the chargers at petrol stations and malls around the country. Some of which are even a partnership between brands like BMW, Porsche and Shell. It seems that in 2023, Tenaga Nasional Berhad (TNB) will be introducing their own DC chargers as well!
And for those who intends to know how a charger is used, it starts off with a membership with chargEV. The membership is basically an annual fee of RM240 and can be used across many cars with unlimited amount of charging. That's essentially RM20/month for to charge your EV. It's a great deal if you daily drive an EV and if your office has a chargEV station at the parking garage.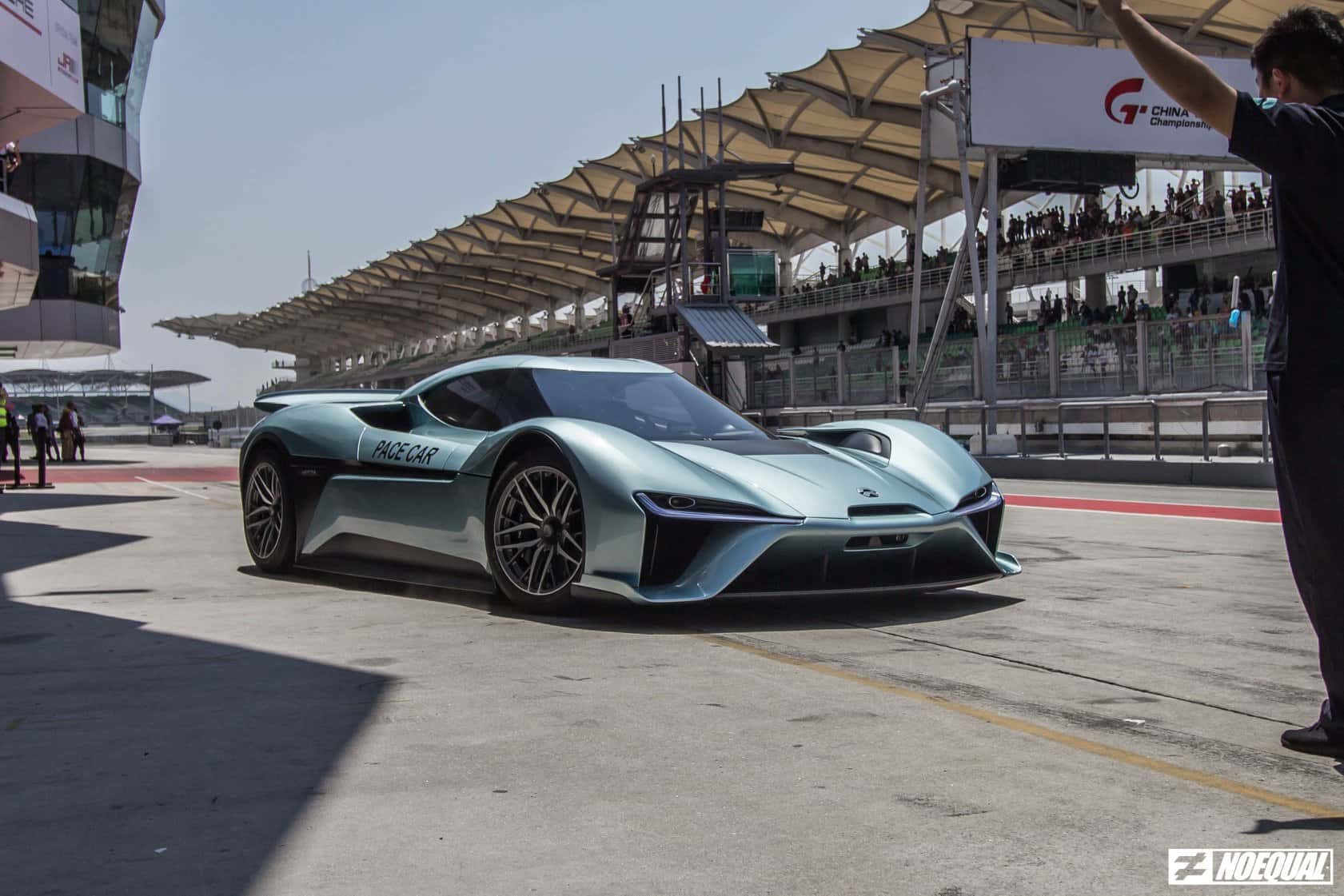 Does An EV Only Make Sense With Tax Incentives?
Unless you're swimming in cash, yes. But even the previous hybrid incentive made cars like the Prius C and Honda Insight affordable to the general public, the richer end of the spectrum benefitted most out of it as Mercedes-Benz S400h were priced at RM588,000. That is RM300,000 cheaper than it's full price. But due to the lack of an EV incentive back then, even Geely was rather reluctant to put EVs into Proton a few years ago. Geely's Vice President of Public Relations commented on the issue at the launch of their EV, Geely Geometry, in Singapore.
"It [electric cars] should be subsidised one way or another. Either you subsidise the facilities builder or you subsidise the battery or the supply chain, or you subsidise the OEM, or you subsidise the buyer. I do not see that the Malaysian government has reached a consensus on this, to promote pure electric cars in a massive way."
What Other Taxes Were Killing The EV Lifestyle?
The other problem with EVs in Malaysia was the roadtax. The way our government has calculated the road tax for these cars is by delusion. Even Malaysia's road tax system in general is outdated and unfair for normal cars. Although I would love to rant about the system and how it's broken down, I'll save it for another day. The road tax system for the EV is based on the kilowatts (kW) that the car supplies. So if you own a Nissan Leaf with 110kW, you were paying RM187 in road tax for a year and if you own a Porsche Taycan Turbo S with 560kW, you were paying an eye-watering RM12,094.
Maybe with more and more PHEVs being produced, maybe there'll be a new incentive for the general public. With the new Porsche factory being built in Kulim, there were talks that the Taycan will be produced here in the future. Porsche has denied those claims. For now, only the Cayenne is locally-assembled, which can be opted with the Exclusive Manufaktur Package with prices starting at RM550,000.
Apart from local politics and other factors that have been delaying the EV experience in Malaysia, I personally believe that oil and gas giants like Petronas are playing a role in this. With petroleum being their bread and butter, the EV market is surely affecting their future plans. However, with the amount of cars in Malaysia, I doubt that oil and gas companies will go out of business.
If you're in the market for an EV, maybe now is the best time to get one with all of the exemptions. Who knows, maybe they'll do a u-turn on that as well and prices will go back up once again. We can't really be certain but we can benefit from it at the moment.
Surely, there'll be a day where most cars on the road will eventually be EVs or at most hybrids, however it seems that it will still take a long time for us in Malaysia to settle in. So, stick with your Proton X50s and Honda Civics for now and maybe we'll just hope Porsche saves us with their synthetic fuels! Really cheap EVs? I'll probably give it another 5 years before we get one.
Stay tuned for our review of the Tesla Model 3 Long Range soon!
Written by | Danial Malek