Current world topics are often what we discuss or argue about in the office. While we try to put politics aside, any issue related to cars or driving in general is greatly accepted where it will be debated until everyone can agree on a compromise. However, the most recent issue of the RFID system has made all of us a bit annoyed with how things are run and there are different schools of thought for how it should be done. 
Let's just have a gloss through on what the issue is. If you live under a rock, Touch 'n Go is a prepaid kind of system where you can just pay for about anything nowadays. Started off with just the toll system, nowadays you can buy groceries and food or even send money to friends and family. While there are flaws with the system since the get go, their latest RFID is by far their biggest fail.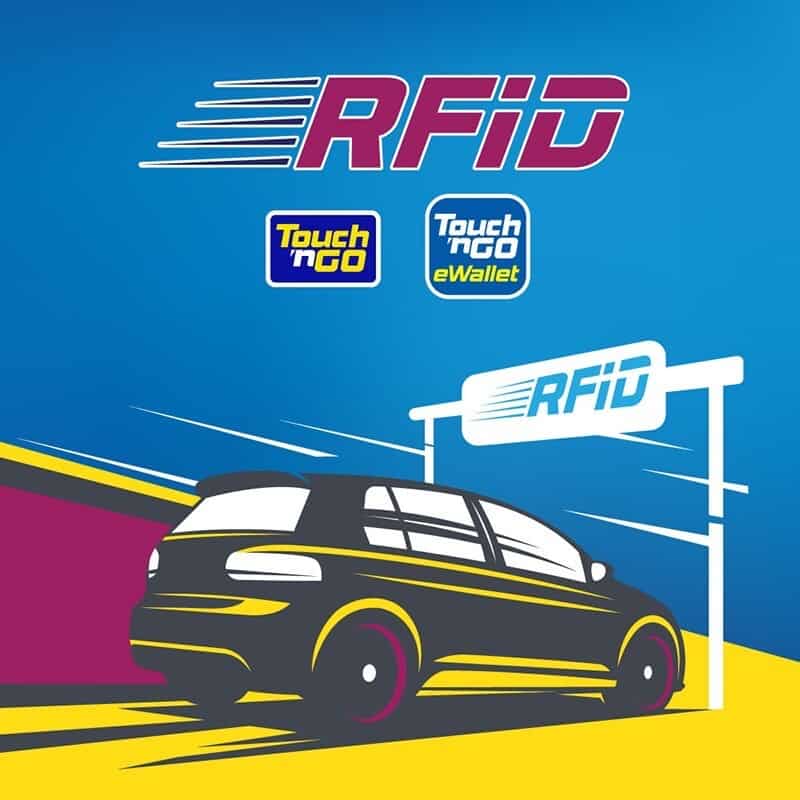 Each Of Us Had Different Views
The RFID topic has been something me and my colleagues couldn't actually agree on. I myself have been an avid user since 2019, back when it was free, and I drive about 100km on a daily basis. Personally I haven't had an issue with it since the install except for a few instances where it was my fault after forgetting to top up my 'e-wallet'. I even used it outside of Klang Valley such as in Penang once and it worked fine there too. But their recent implementation on the North-South Expressway (NSE) had really failed me too, especially on their layout and their infrastructure of the whole system.

While another colleague was actually invited to test the system out back in its heyday and found the system to be flawed especially if you had a SmartTag device in the car. He mentioned that if an RFID lane was shared with a SmartTag lane, the system will simply just ignore both devices due to the interference of multiple waves. Not only that, you'd have to do the 'reverse of shame' and cross multiple lanes for the next booth. He has removed the RFID tag since.
'Expensive' is how another colleague described the system. The current price of the RFID is set at RM35, which seems cheaper than a SmartTag (which you can't officially get anymore) which is RM100 more than the RFID. He comments that the mobility of the SmartTag makes it cheaper as compared to the RFID which is fixed to a specific vehicle to a specific account and can't be moved from car to car. Meaning if you own multiple vehicles, you'll end up paying for more than just a SmartTag.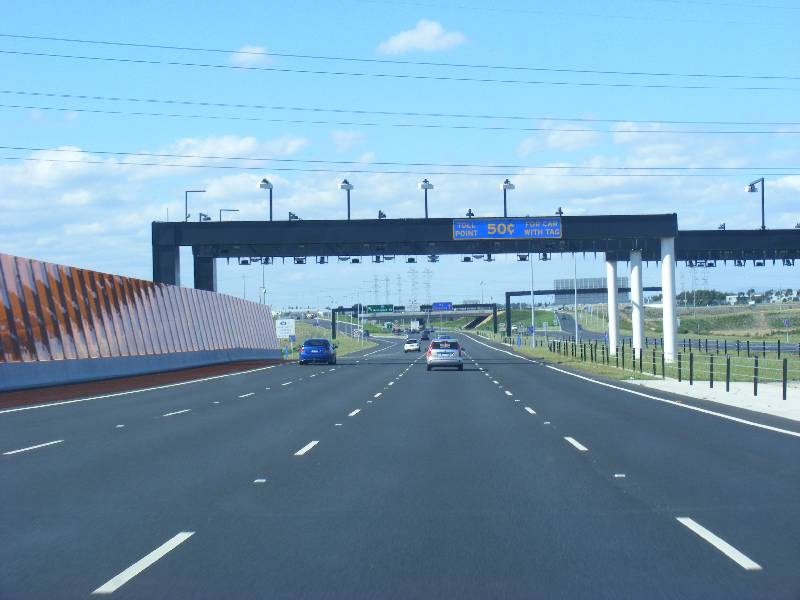 Brilliant System, Flawed.
First of all, the RFID system should have been implemented as an additional form of payment rather than phasing out other systems such as the Touch 'n Go card and SmartTag. It was supposed to be more efficient which in turn smoothes out the flow of traffic however it actually disrupted traffic so bad that some places without heavy traffic got heavy traffic out of the blue. Some are even going to the extent of telling the government to shut down the RFID programme.

But let's be real for a second, the RFID system has been used in many countries worldwide and it works brilliantly. Let's take Australia for example, their whole country uses an electronic toll system, which are all cashless, and they have multiple systems to pay for the toll. Gone are those booths and welcome highway gantries which scan each car for their RFID tags. No tag? They'll just send you a fine. As simple as that.

However, the biggest issue is in fact the RFID tag itself. It is small and extremely fragile, not to mention left under the sun on the windscreen or the headlamp in a country where temperatures average 30 degrees celsius all-year long. Shouldn't there be a tag that is capable of sitting on your dashboard no matter rain or shine? I mean how hard can it be if others can do it flawlessly?
Infrastructure Just Wasn't Ready
Let's talk about the issues that curse the system and the infrastructure itself. The placement of the tag itself can only be placed either on your headlamp or the windscreen. However, it isn't as simple as it sounds. Ideally, the windscreen sounds rather reasonable. However, they mentioned that some tints may affect the reliability of the signal. That being said, putting it on your headlamp just looks rather odd but to each their own I guess. 
So the tag itself is unreliable due to its surroundings but then again their receivers are also placed so close to the gate that I'm afraid that I'll hit the pole every single time I use a 'MyRFID' lane. The receivers are either way too slow or placed way too forward of the booth. Shouldn't these receivers be placed a little bit at the rear in order to smoothen the flow and not make you slam on your brakes?

Also, why are the 'MyRFID' booths not located in the center of the toll booths rather than the end of the toll where you'll have to cross 3 lanes of SmartTag before reaching a Touch 'n Go booth. This is by far the most mind-boggling problem that I find especially when you're not able to use your Touch 'n Go card at the RFID lane because it operates on different systems. They have not only made someone's life miserable but also put the lives of every other road user in danger. Which takes me to my next point.

When they launched the RFID just a couple of years ago, they also introduced a system called 'PayDirect'. It is a system that is used by private toll operators where you tap your Touch 'n Go card but instead of deducting the balance in the card, it deducts the balance from your e-wallet. Making it unnecessary for you to find a top-up kiosk for you to to-up the card but directly from your phone. So, if they have this system already working, why can't they implement it on the RFID lanes and let drivers tap their Touch 'n Go card instead?
There Are Better Ways To Implement
As someone who tries to go cashless all the way, I still prefer using RFID. I don't have to go to kiosks and pay the RM0.50 surcharge and everything can't be done directly from my phone. Should the system replace things like Touch 'n Go and SmartTag? No, not just yet but sooner or later in the future, cashless is the way to go. But the system should definitely be improved or even revamped after the backlash. 
There should also be an option like a credit system where you're charged at the end of the month and let the cameras photograph your number plate as proof. But then we get to problems such as the "fancy" plates. However, we reckon that implementing the RFID tag into the road tax sticker would be the way to go forward. And if you don't pay your balance, you get a fine and you can't renew the road tax. The option of tapping your debit/credit card too would be nice.

Tell us what you think!

Written by | Danial Malek
Images from Google