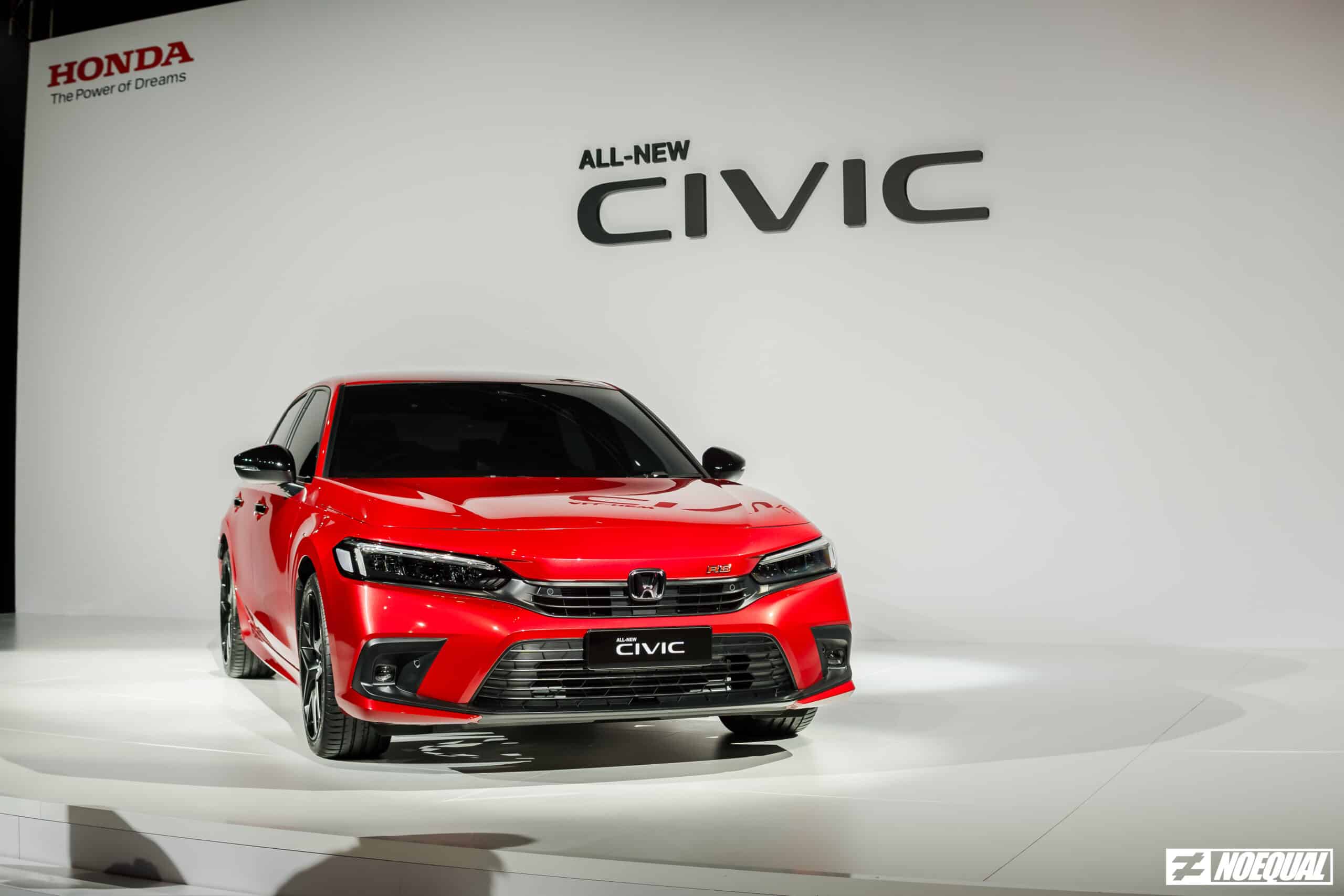 Today, Malaysia welcomes the all-new 11th generation Honda Civic officially replacing the much favoured C-segment choice with it's predecessor, the Civic FC generation. Codenamed the FE – this new generation promises to bring the latest and the best of what the brand brings for this C-segment leader, and Honda Malaysia  hopes to retain that reign with target sales of 900 units per month starting from launch date.
Let's start with the thing that matters most – the price! The all-new Civic is offered in three variants – E, V and the sporty RS variant with prices respectively starting from RM 125,634.64, RM 138,043.36 and RM144,350,09 for the top ranging and more desirable RS. All variants come with the L15B7, 1.5-litre VTEC Turbocharged engine that promises to deliver 182ps and 240nm of torque at the disposal of the right pedal. And it features a new drive mode option; ECON, Normal and Sport Mode which can be switched easily with Drive Mode Switch. The Sport Mode provides powerful torque sensation and high acceleration responsiveness which reflects on the performance driven DNA of a Civic.
Honda has elevated the interior of this generation Civic by offering customers a refreshing interior design concept. Its focus is on exceptional visibility with an open feeling of spaciousness, achieved through an expanded glass area. A key highlight of its sophisticated interior space is the Honeycomb Mesh Panel that exudes a premium feel and touch to the overall dashboard layout.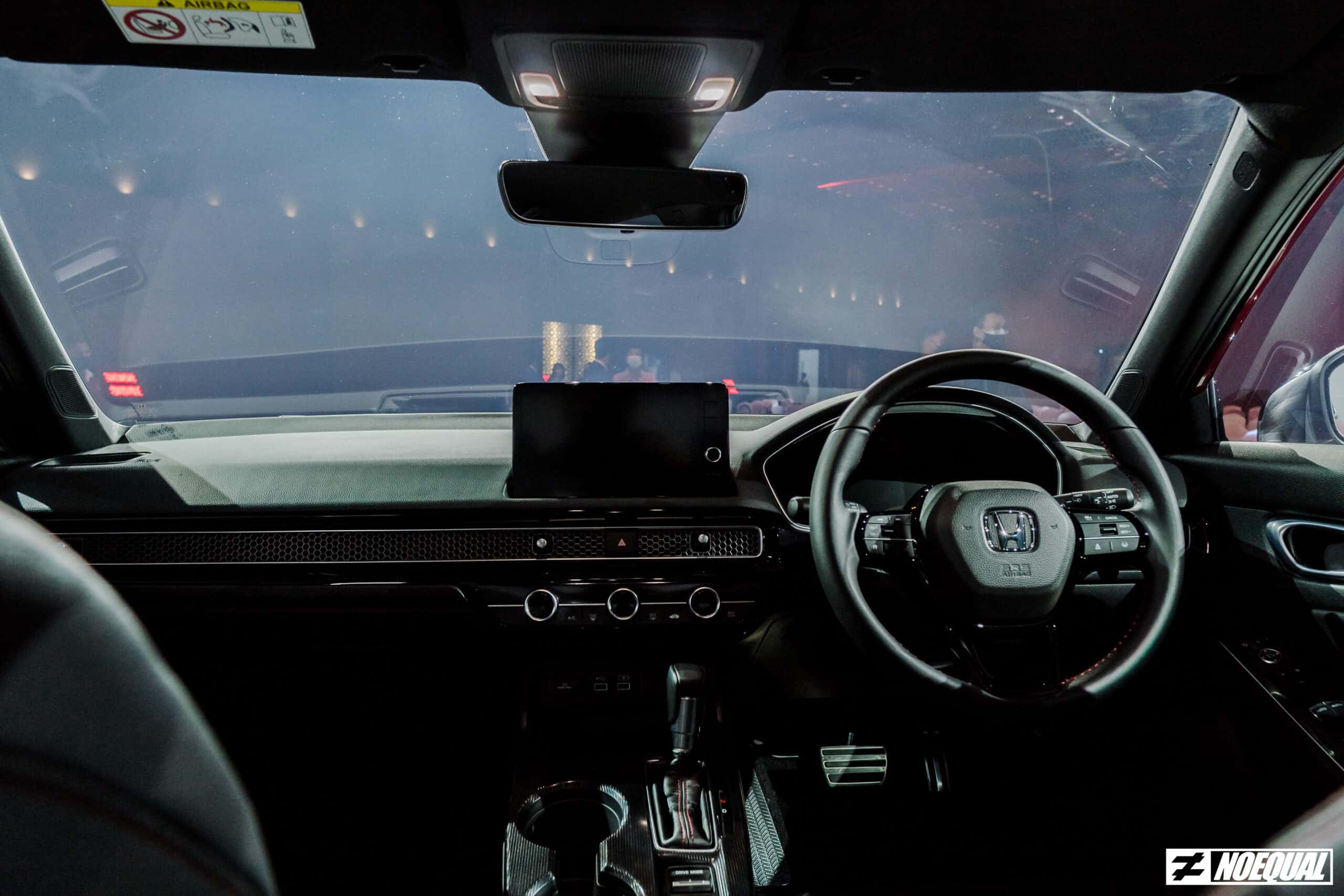 Premium Comes At A Cost
The All-New Civic features a new and improved seat design that supports good posture when driving. The RS variant comes with a Combi Leather* Seats with Red Stitching in addition to Red Stitching Leather*1 Steering Wheel, Black Headlining, Sport Pedal and Foot Lamp. The RS and V variants are equipped with 9-inch Advanced Display Audio with Apple CarPlay™ and Android Auto™*2 Connectivity and 2 Front USB ports. Meanwhile, the 7-inch Interactive Thin Film Transistor (TFT) Meter, 2 Rear USB ports and Smart Clear Wiper are some standard features with the car.
Packed to the brim with advanced features while keeping true to the Civic DNA styling, handling and powerful performance. Honda promises a more engaging drive with improved all round comfort. The new Civic FE's chassis is enhanced in terms of chassis, with an 8% increase of torsional rigidity and 13% increase of bending rigidity. This enables the model to realise high-rigidity frame for collision safety and improved handling. Besides that, to enhance quietness and ride comfort, Noise, Vibration and Harshness (NVH) has been improved vastly with the application of insulators, floor undercover and spray foam application in the chassis areas.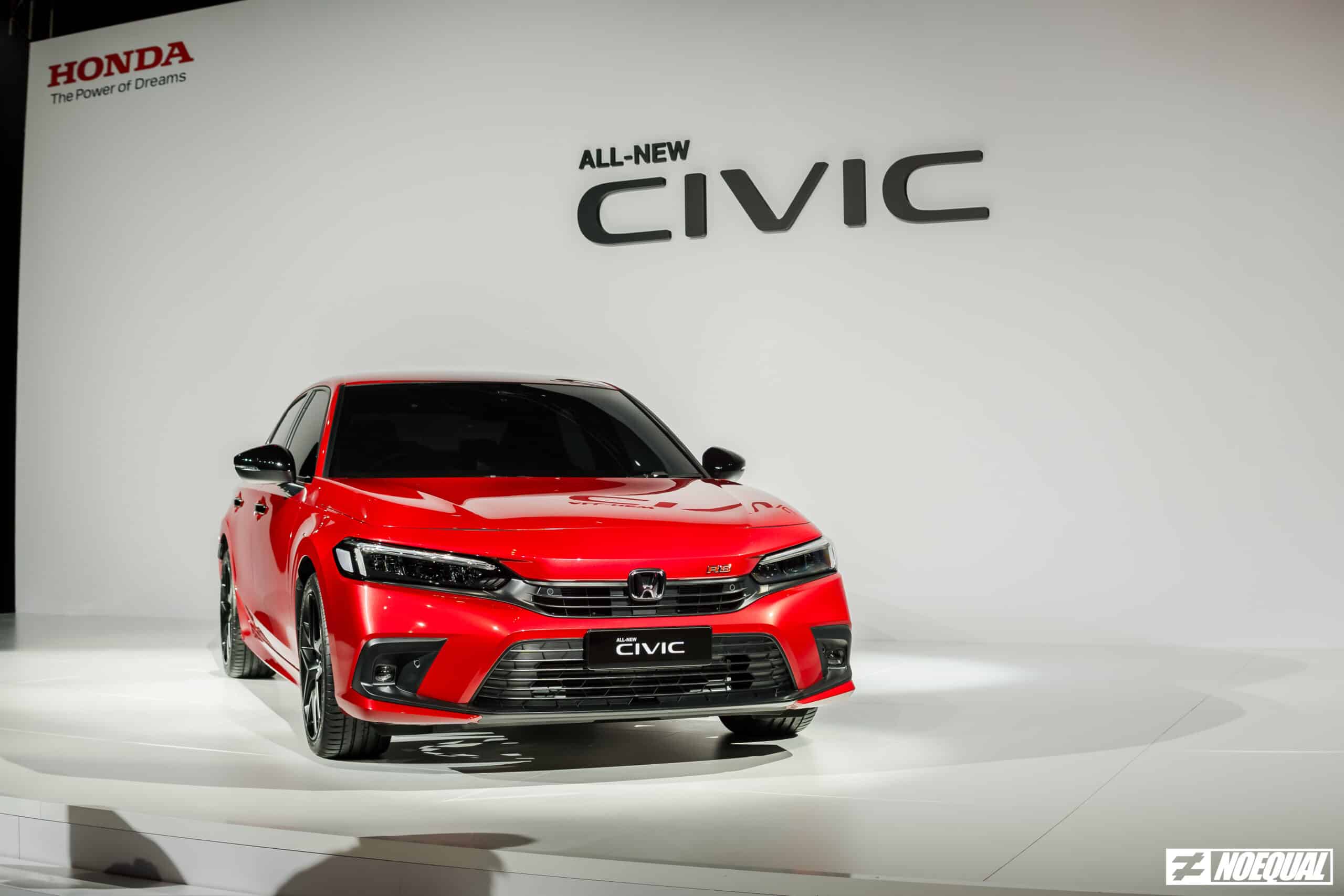 Honda Senses Are Tingling
In terms of safety – the 11th generation Civic FE comes equipped with a full set of advanced safety technologies that are intuitive and intelligent. The enhanced Honda SENSING also now comes with a new feature – Lead Car Departure Notification System, first equipped in Honda Malaysia's model line-up. During idle times such as when waiting at a traffic light, the system will alert driver about the departure of the preceding car.
The Honda SENSING feature in the All-New Civic has been enhanced with improved functionality to offer a more natural system intervention. The All-New Civic receives improved function of Adaptive Cruise Control (ACC) with Low Speed Follow (LSF), which slowly decelerates by detecting the brake and indicator lamp of a vehicle ahead and slowly accelerates by controlling acceleration linked with driver operation. Another function improvement in the Honda SENSING is Lane Keep Assist System (LKAS) which enables a natural and smooth steering operation during turn-in and out as well as corrective steering assist in environment such as cross winds and wind pressure beside bigger vehicles.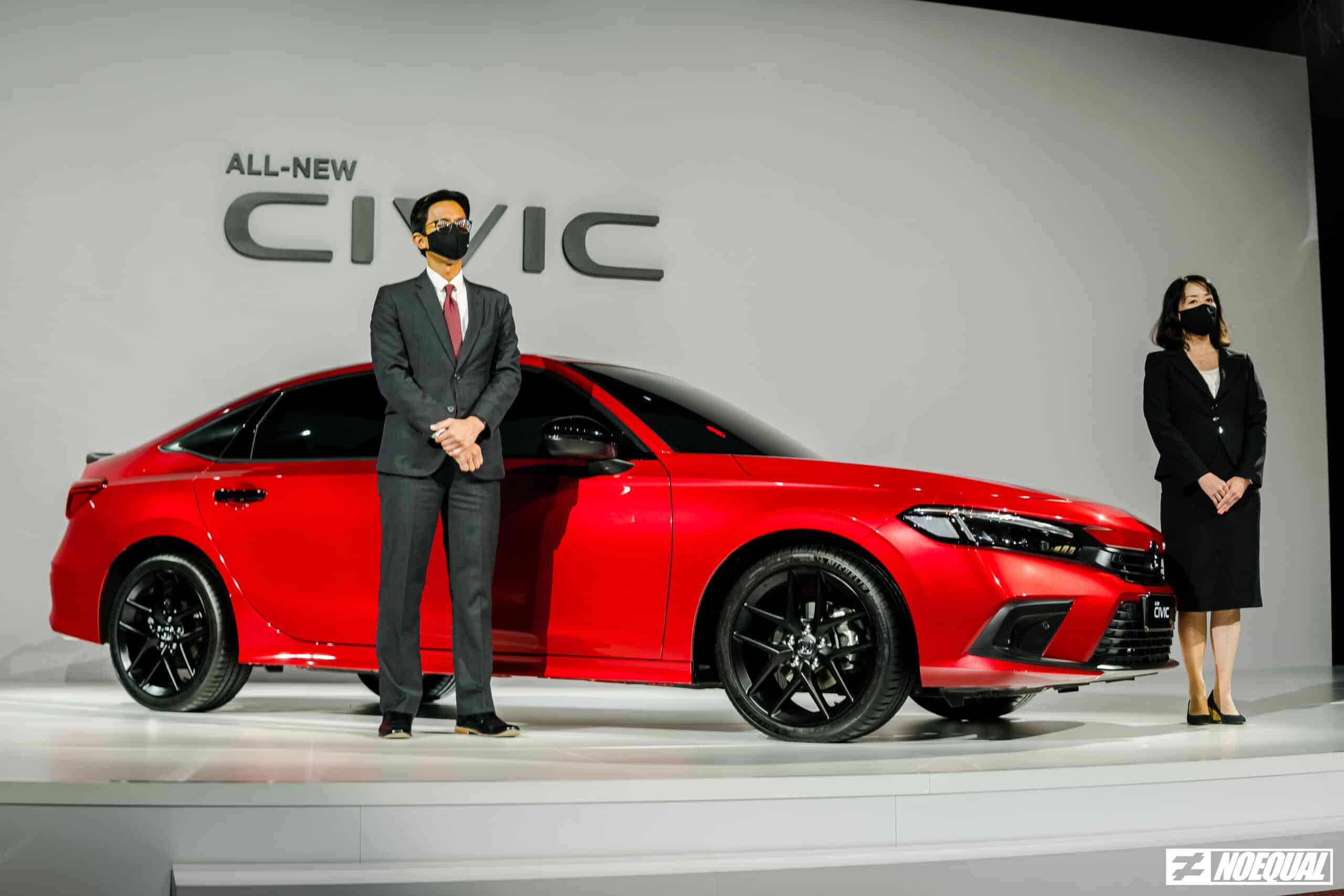 For more information or to test drive the All-New Civic, customers can visit any of the 102 Honda authorised dealerships nationwide or call Honda's Toll Free number at 1-800-88-2020 or log onto www.honda.com.my or download the HondaTouch application.