Just over a year ago, we were stoked that Toyota launched the GR Yaris in a surprise fashion next to the Vios GR-S. However, with a price tag of RM299,000, some found it hard to justify such a price for a Yaris. But, many were wrong about the GR Yaris as it was never really just a Yaris to begin with. It only shared the lights with the 'regular' Yaris while everything else was built specifically for the GR Yaris.
Many forgot that deep down, the GR Yaris is a homologated rally car, so it was meant to push the boundaries of what a car can really be when you don't let accountants meddle with the car. And a superhatch rose from the ashes of the 'dull and beige' Toyota that people used to know, with 261hp and 360Nm of torque from a turbocharged 1.6-litre 3-cylinder engine. The car was even developed by none other than Tommi Mäkinen, you know, that Evo VI TME guy.

And we loved it when we reviewed the car last June. The GR Yaris shows that Toyota, when left to their own devices, can make really fast and interesting cars. However, ever since they launched the GR Yaris, Toyota is still not done with the GR Yaris. They've been spotted testing out a wilder version of the GR Yaris on the Nürburgring Nordschleife and it is said that they'll be officially unveiling the new version at the Tokyo Auto Salon this weekend.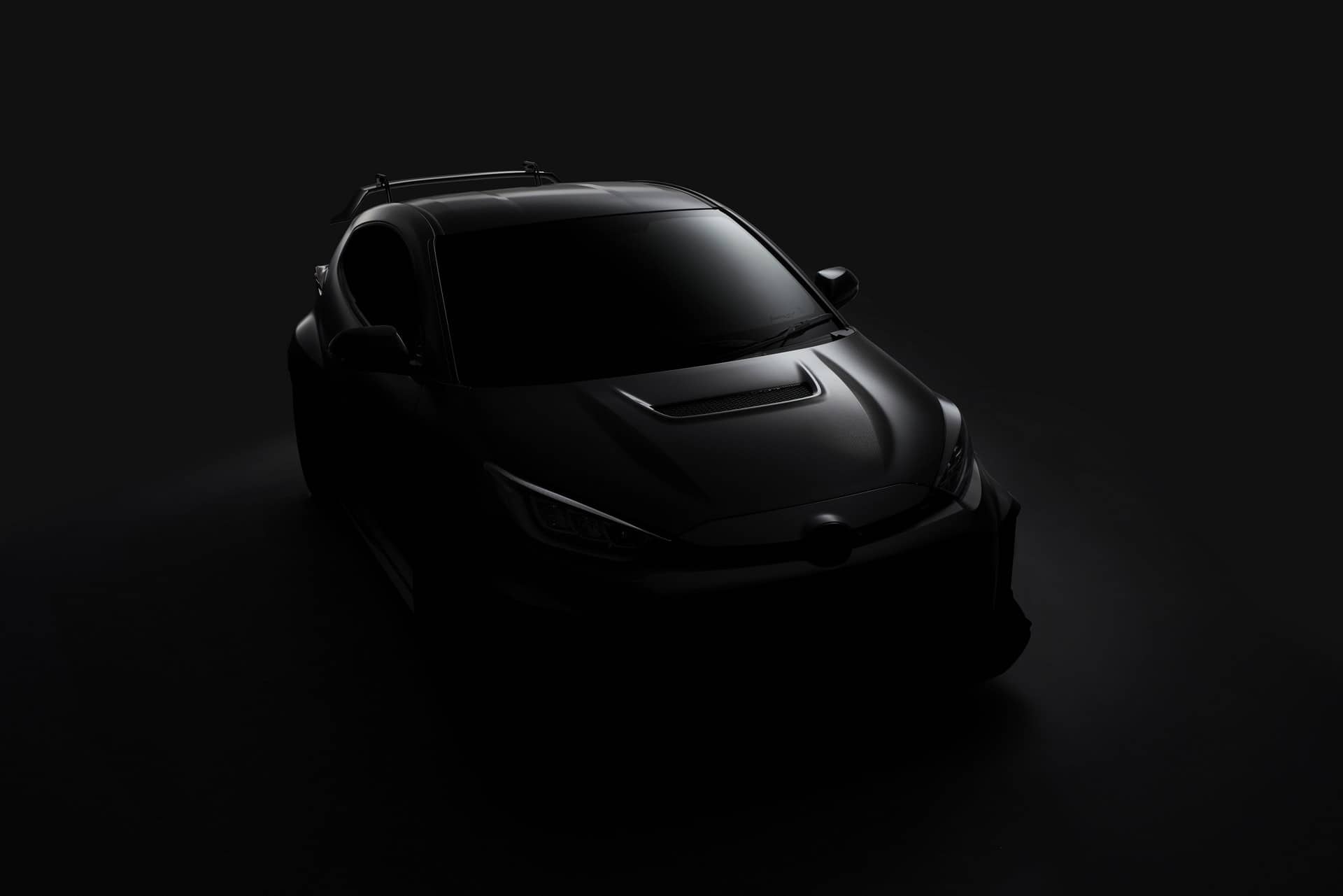 The Hotter Version Of The Hot Hatch
What better place to launch a souped-up version of a car at one of the most anticipated automotive events of the year, that is Tokyo Auto Salon? From Friday, 14 January to Sunday, 16 January, Toyota will be showcasing their latest GR Yaris with the addition of a racecar that will most likely be named GR GT3 Racecar. Think of it as how Honda did the HSV-010 racecar years ago, this time around it's Toyota's turn.
The new and tuned GR Yaris is believed to be named "GRMN Yaris" due to the fact that Toyota had been testing out a mule in Nürburgring for a while now as well as the meaning of GRMN too. GRMN which stands for "Gazoo Racing Masters of the Nürburgring". While there hasn't been any lap times published by Toyota for now, there might be one on the horizon if Toyota can beat up rivals such as the Ford Focus RS and Honda Civic Type R.
Masters of the Nürburgring
Toyota describes it as a "track-focused fully tuned model of the GR Yaris" but it is likely that we are talking about a production version rather than a racecar. From the teaser, we can see a vented hood, a large rear spoiler, and a redesigned bumper with canards and a prominent splitter. Some speculate that other additions could include intakes on the front fenders, lighter wheels, and a new rear diffuser.
Toyota is still tight-lipped about the performance figures on the engine probably until this weekend but due to the fact that Toyota claims it is a 'fully tuned' model, we're expecting some higher performance figures. We believe that the number could be around the 300hp mark, which would be a ball to drive. It'd be interesting to see if Toyota added an EV motor just to mess around with the figures but hey, that'll be a surprise if they did.
While Toyota will be showcasing the new GR Yaris and GR GT3 Racecar at Makuhari Messe that weekend, they will also be showing the 2022 lineup of GR Heritage Parts that have already been announced for the Supra A70/A80 and the AE86 Corolla Levin / Sprinter Trueno.
Written by | Danial Malek
Images by | Chua Chung Zhi & Toyota