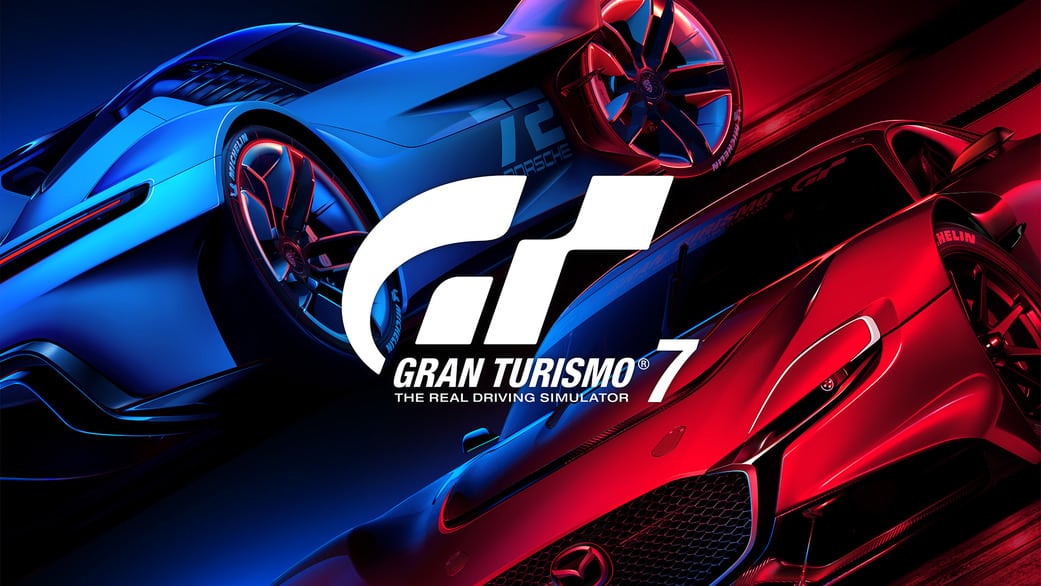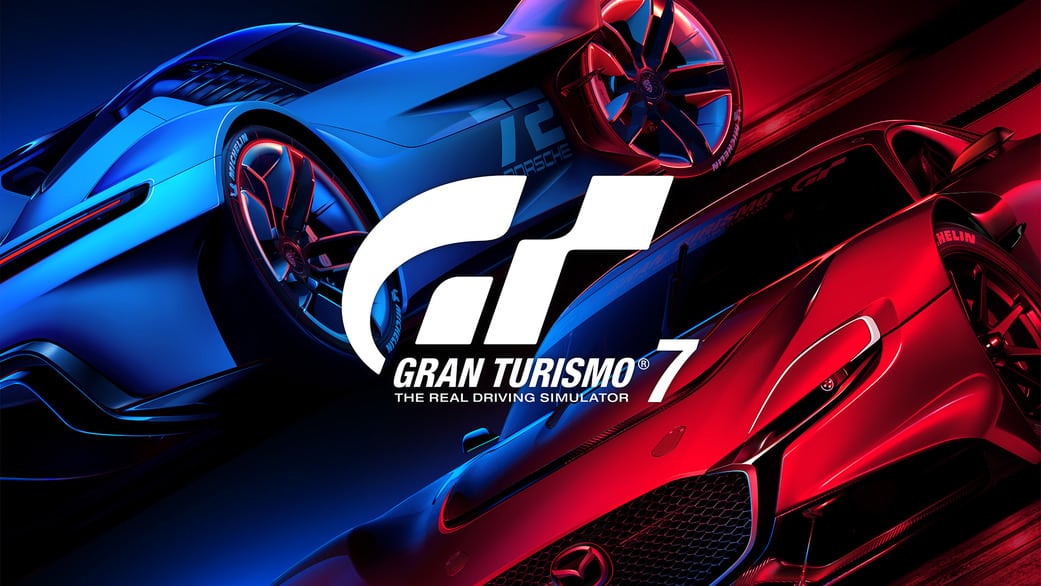 Racing games are often the only means of escape, especially for us folks that don't have race cars to flaunt around Sepang on a weekly basis. However, racing games too can be a bit of a 'hit-or-miss' depending on what you're looking for and what you're playing on, i.e. PC, XBOX or PlayStation.
If you're looking for something that can have custom cars and tunes, Assetto Corsa may be your best friend. An open world with beautiful scenery? Forza Horizon 5 is undoubtedly pretty through and through. Love detailed crashes that conforms to the law of physics? BeamNG.drive. Other than that, you have things such as F1 2021, Need For Speed etc.
However, if you love details and driving in particular, you have to get yourself Gran Turismo. While it is a PlayStation exclusive, Gran Turismo has become more than just a game at this rate. People from all over the globe have competed in the FIA-Certified Gran Turismo Championship with some having competed in the actual 24 Hours Of Nürburging after winning the championship.
Albeit, this was during the time of Gran Turismo Sport that was available on the Sony PlayStation 4. Gran Turismo Sport was more focused on online racing rather than the customizability of cars and the single player gameplay, which was a step in a different direction as compared to its predecessors. But now, they're back.
Welcome To Gran Turismo 7
I may be a tad biased to the Gran Turismo series as the game really sparked my passion for cars since the early 2000s. I even find myself occasionally vibin' to the 'East City' theme from Gran Turismo 2. I even bought a PlayStation specifically for Gran Turismo and nothing else which is why I'm probably getting another PlayStation just for Gran Turismo 7.
Launching in March for the PlayStation 4 and PlayStation 5, Gran Turismo 7 returns to its roots with fan-favourite tracks, cars, license tests and even used car dealerships. While it may sound odd to people who don't play them, fans completely understand why these are probably the best things to return to the franchise.
Not only that, the makers of Gran Turismo, Polyphony Digital, are adding a lot more than just nostalgia but we'll talk more about that soon.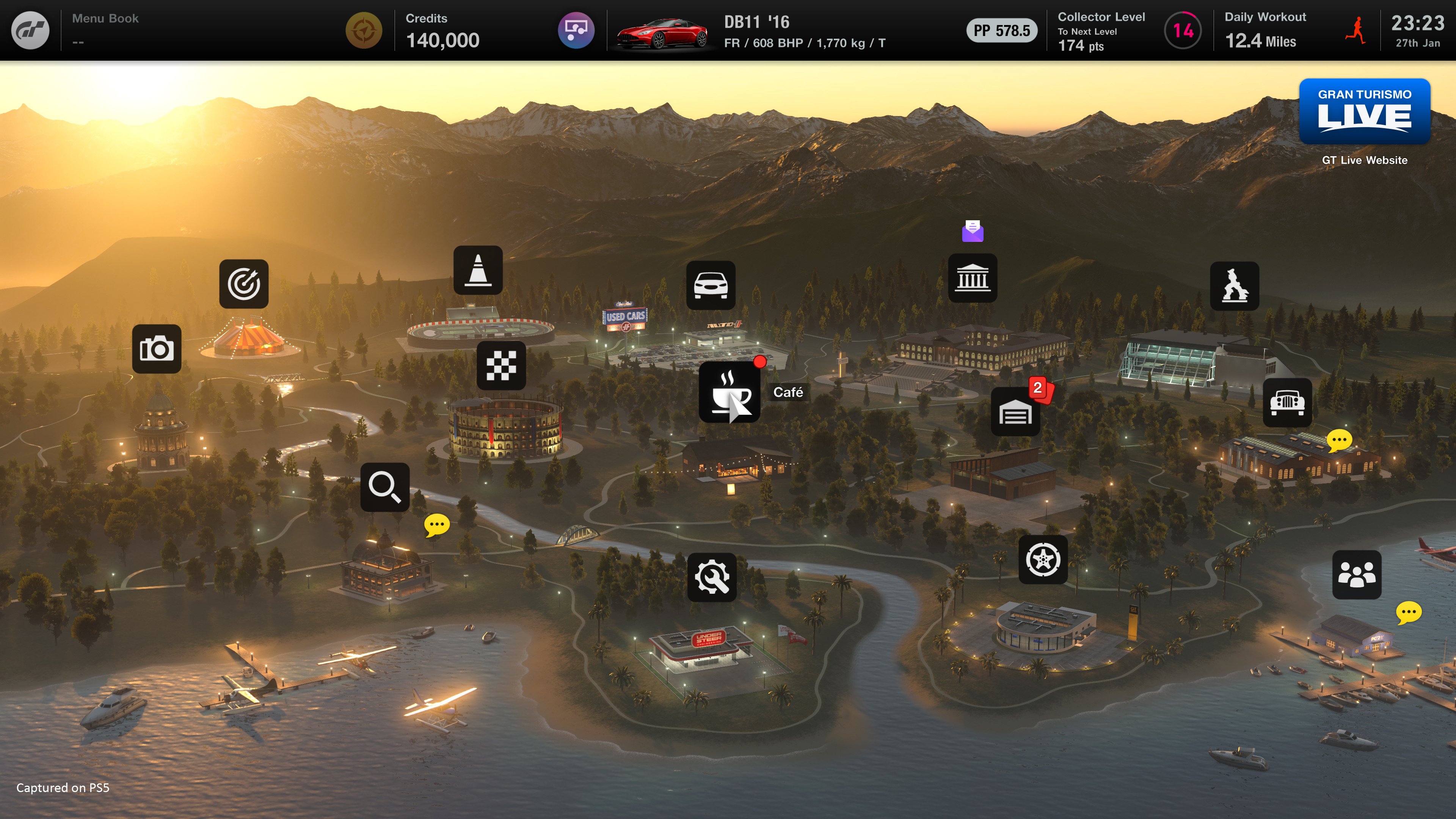 The World Map
Well, don't let this confuse you into thinking they have all the tracks in the world, it's just what they call the layout of their menu screen. Gone is the basic layout from GT Sport and comes the warm and fuzzy menu that is reminiscent of the good and old days of Gran Turismo.
On the map includes:-
Driving Missions

License Tests

Used Car Dealership

Brand Central

Sports

Scapes

World Circuits

Gran Turismo Café

Garage

Legendary Car Dealership

Showcase

Tuning Shop

Custom

Multiplayer
It's About The Cars
As you guessed it, Gran Turismo has always been about the cars and GT7 is no exception. According to it's creator Kazunori Yamauchi, there'll be over 400 cars on launch day. The best thing about it is that they have made the dealerships separate with new, classic and used cars.
First of all, we have 'Brand Central'. Which is essentially the 'new car' dealership where you can purchase cars built in 2001 and later. Similarly named to the previous installments of the GT games.
And then we get to 'Legendary Car Dealer', a dealership that exclusively sells extraordinary and historically significant cars. Here, you'll find special old race cars such as Ferrari's 250 GTO.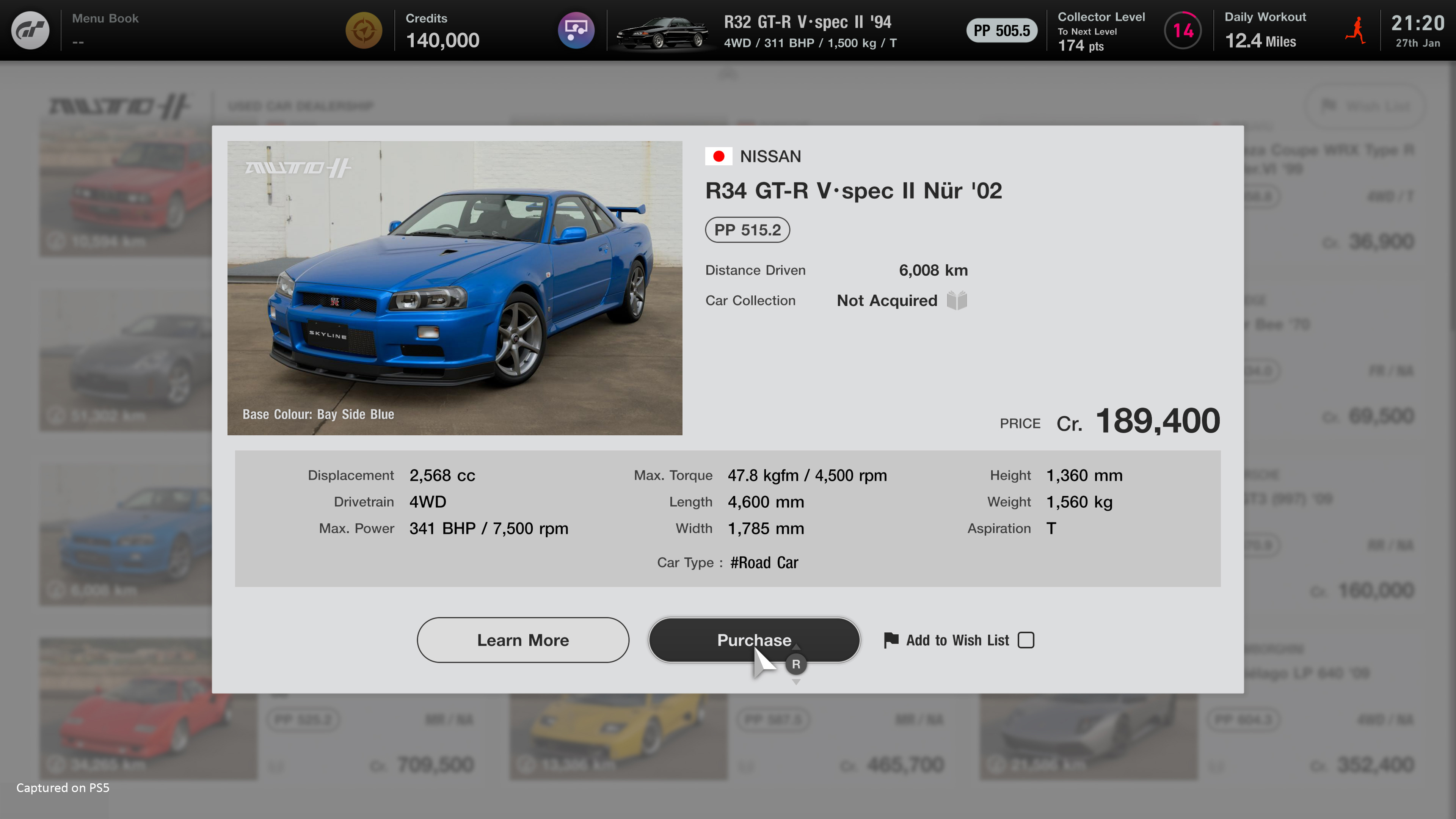 Now to the best part, which is the 'Used Car Dealer'. Here you'll find older vehicles at a more reasonable price. However, if the car is something that people like, such as a Nissan Skyline GT-R, the price will be a bit higher. Think of it like the current JDM tax.
Yamauchi did mention that the used car dealer will be updated on a daily basis meaning it will keep on changing and you may find some rare gems every now and then. Then there is 'Gran Turismo Café'. It will be central to the game's educational features and will encourage players to embrace car culture in a comfortable, virtual café.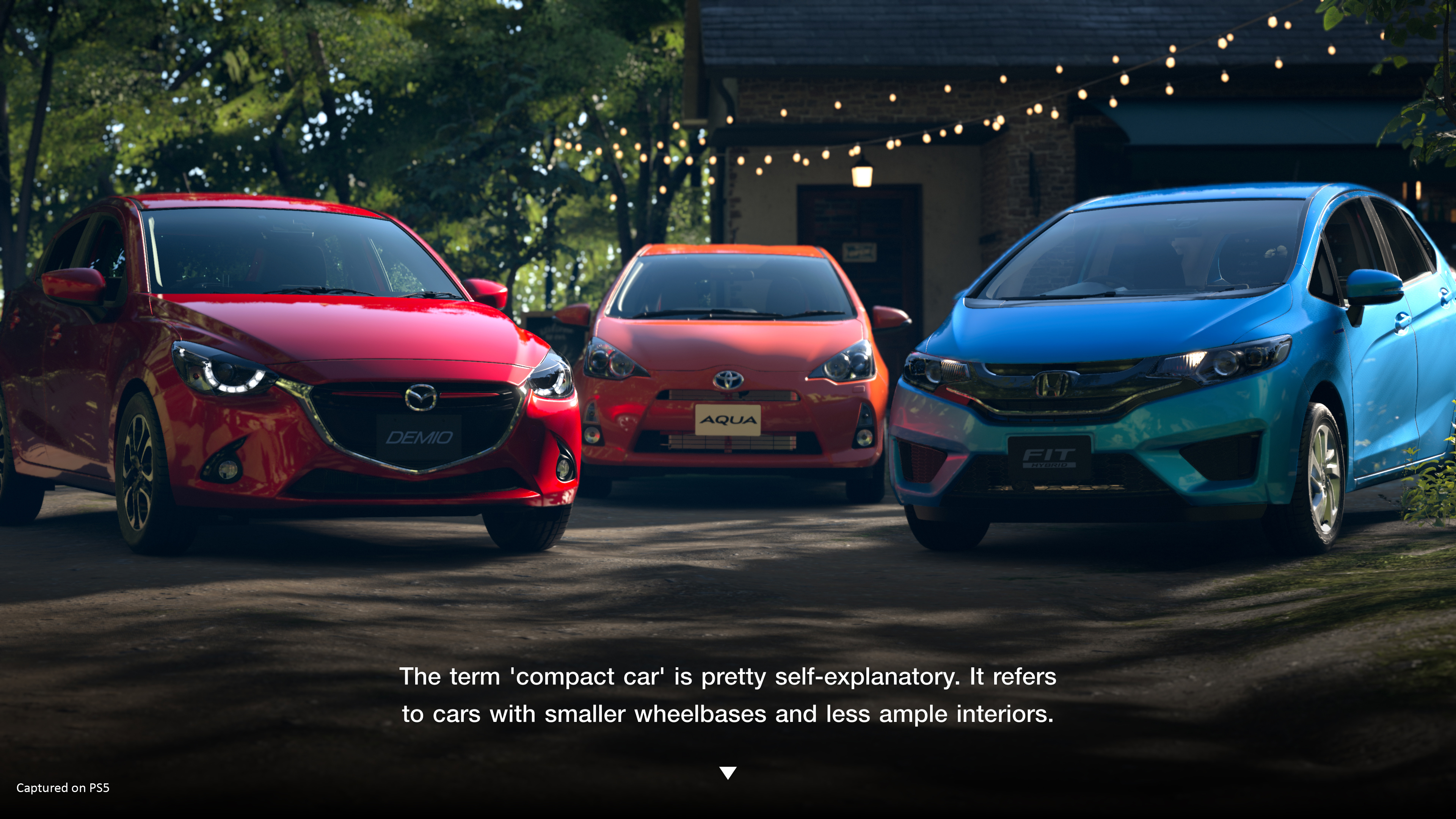 The café's owner, Luca, will be your guide, presenting you with over 30 different "Menu Books" explaining various cars in the game. Yamauchi mentioned that some designers of these cars will make appearances in the café as you are learning about them, though we will have to wait to find out exactly who they are and how they will actually appear in-game.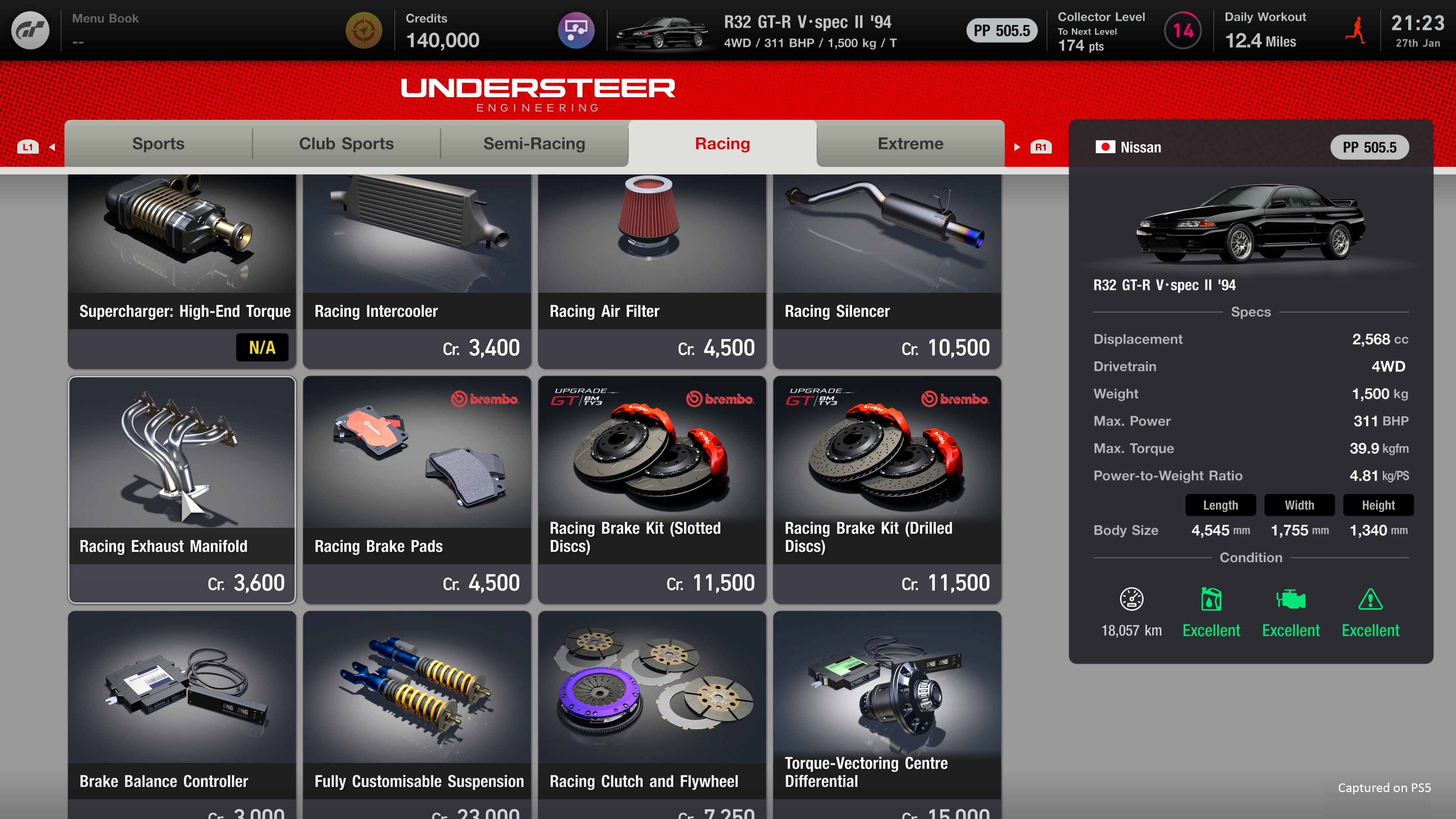 The Tune Shop Is Back!
It's been gone since GT6 but now it's back and it's better than ever. From performance upgrades, to paint, wheels, wings and even a widebody option now made available. However, the most interesting bits among all is an option to have an engine swap. While this has not been acknowledged by Polyphony Digital, they did show a clip where a classic VW Beetle with an M96 engine in it (Porsche 996 GT3 engine).
It's Always Sunny In Deep Forest Raceway
At launch, Gran Turismo 7 will officially contain "over 34 locations and over 90 layouts" of tracks which will host "over 100" race events. While the list of tracks have yet to be announced, each track will have various activities to be done. However, time trials, drift trials, circuit experience and custom races are still in the game with the addition of a new mode called 'Meeting Place'.

It seems that the new 'Meeting Place' as described by Yamauchi himself is a virtual social space dedicated to the circuit. "It's like being at the circuit café at the Nurburgring. You can imagine it as an open lobby where everyone from around the world will join and you will be able to chat with them at any particular time, and you can drive together as well." It's practically a TT session on GT, pretty neat.
There is also something called 'Music Rally' which acts as Gran Turismo 7's quirky, just-for-fun feature. It's basically a checkpoint-style game mode but instead of racing against the clock, you are racing against the beat of music. You start out with a set number of "beats" which are replenished if you make it through a checkpoint in time. As the BPM changes, you will have to adjust your driving to make it through the next checkpoint before your "beats" run out.
All tracks will have limited time and weather transitions, featuring morning to evening time progression and weather that can cycle between sunny and cloudy. However, a few circuits and tracks which host 24-hour races in the real world, like Spa, Le Mans, Daytona, and Nurburgring  will also feature evening through morning for a full 24-hour cycle. Wet weather will only be available on some unspecified tracks, with the rain affecting both the surface moisture and temperature and accounted for in the physics model.
Graphics Are Prioritised
GT7 features sophisticated "ray-traced" graphics for the first time, but they will not be used everywhere. The game features two different graphic rendering modes depending on the situation. In gameplay, the game will automatically use 'Frame Rate Mode' as this mode runs at 60 frames-per-second and does not feature ray-tracing. 'Ray Tracing Mode', however, is used for race replays, "3D stages", and Photo Mode and Scapes.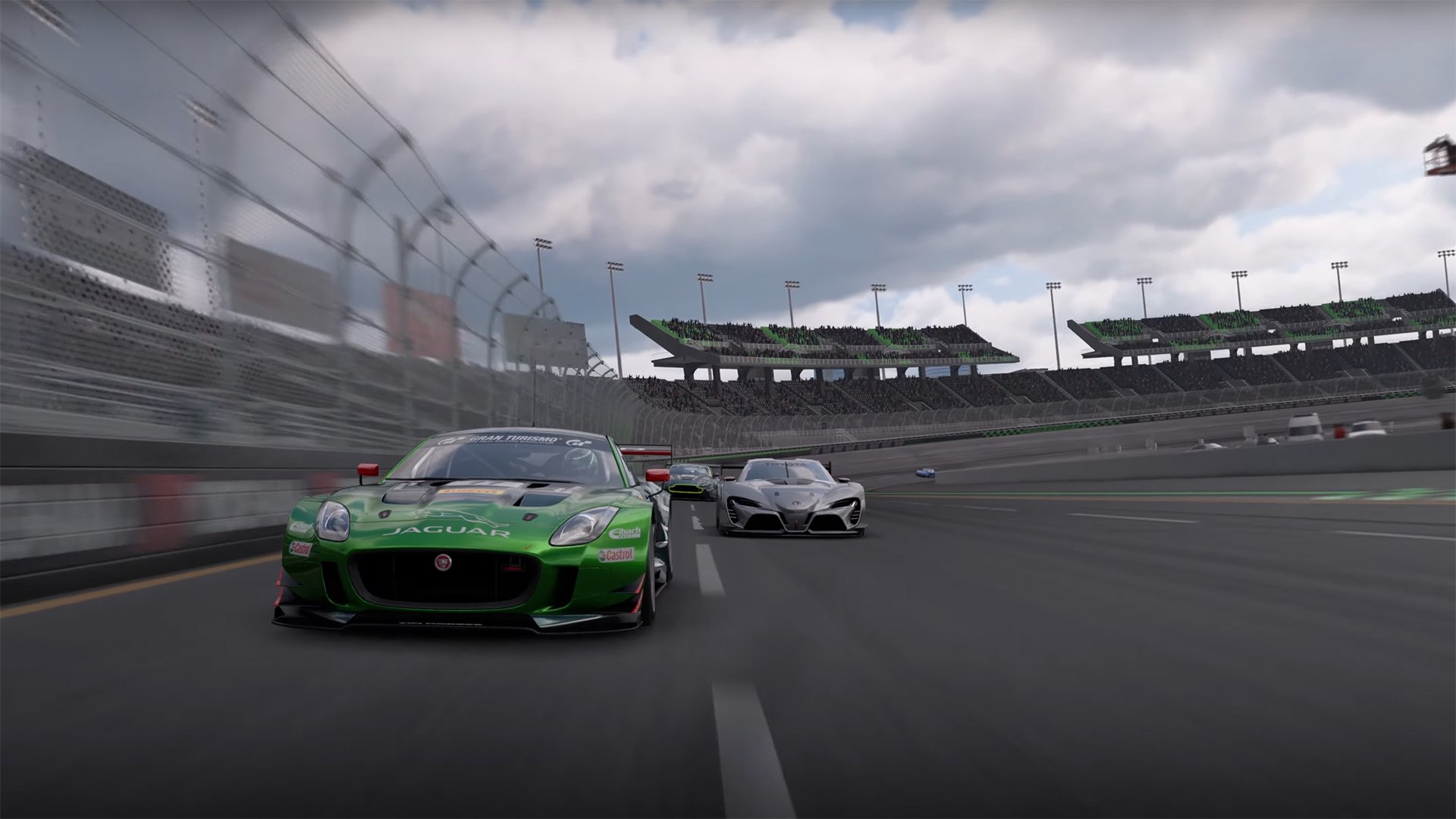 PlayStation 5 Exclusive Features
While GT7 provides the equivalent of a 16-channel audio system by default, the PS5 can render "several hundred channels of speakers" using ambisonic technology. Ambisonics is a "full-sphere" surround-sound format which can simulate sound sources both above and below the listener. Ambisonic transmission channels do not carry discrete speaker signals; instead it sends a speaker-independent representation of where the sound is coming from which is then decoded by the audio equipment.
The effect is prominent with headphones as you are able to tell where exactly the sound is coming from, similar to a Doppler effect from an ambulance.

Another PS5 exclusive is haptic feedback which is transmitted through PlayStation's DualSense controllers. This includes differences in surface texture, slipping vibrations in the front tires, engine/drivetrain vibrations, and the resonance of the car's body as well as vibrations induced by anti-lock braking systems, players will feel a unique difference in the weight of the brake pedal between cars.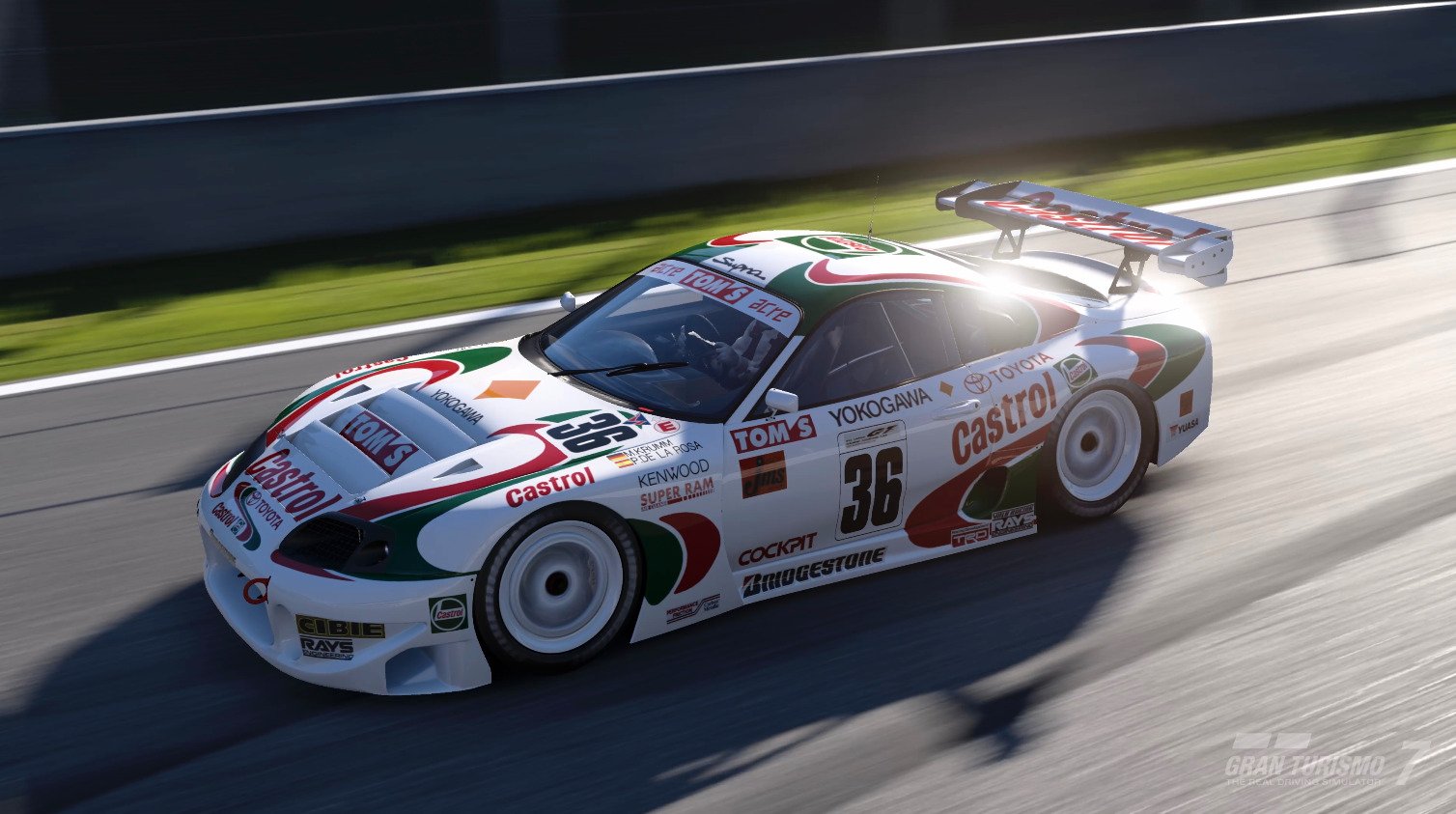 Out on the 4th of March
I for one will definitely be spending my night and day on this game, that's for sure. The game comes in three prices depending on which version you get. The cheapest option is solely for the PS4 at RM249, for both the PS4 and PS5 is RM299 and the Digital Deluxe Edition is RM379 with multiple in-game add-ons included. The game also requires an online subscription if you wish to play it online.