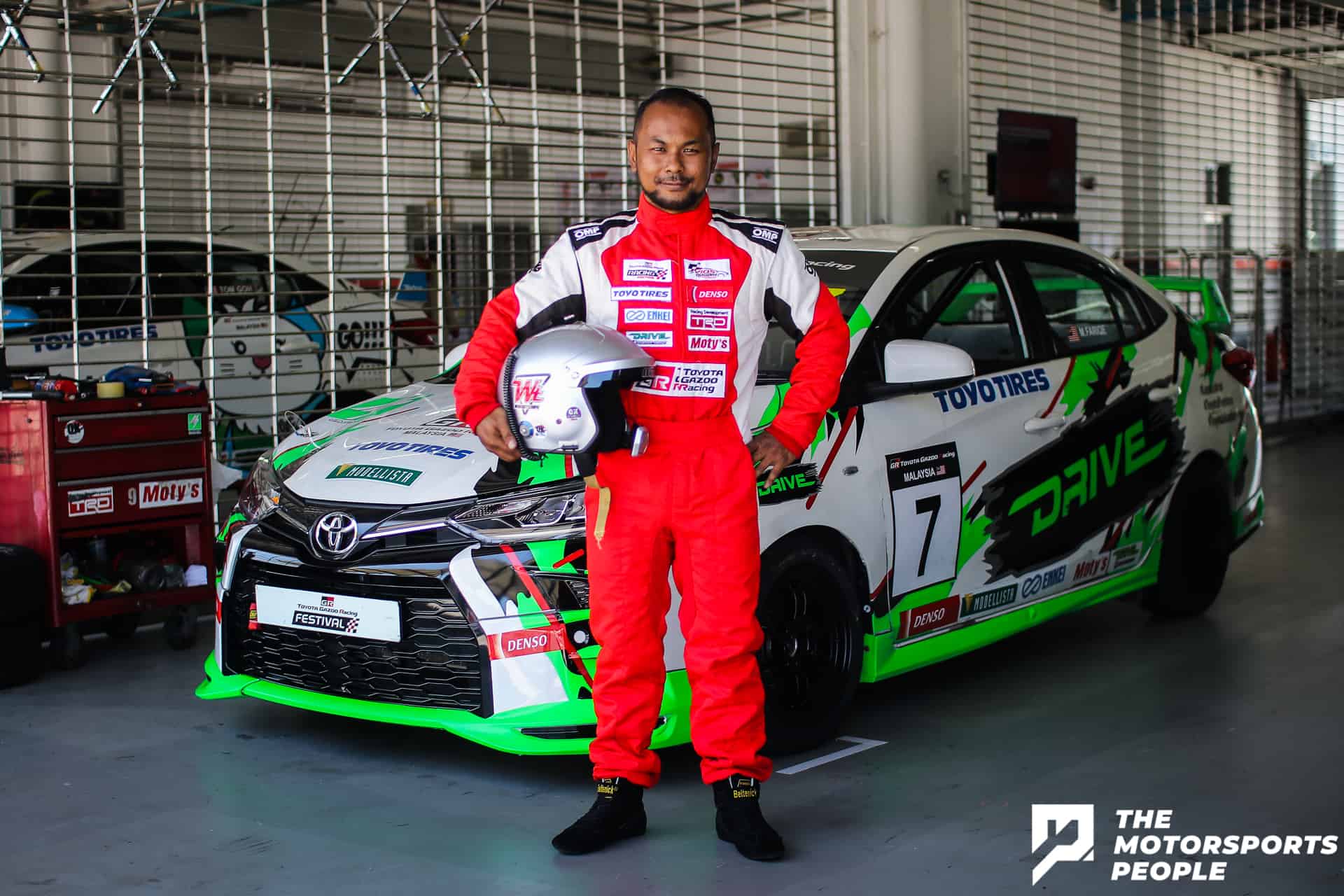 The competition in the TGR Vios Challenge is not to be taken lightly. Yes, the cars that they race in the series might not be the fastest around Sepang, but that does not mean the races are lacking in action. A one-make series mean that everyone is playing on a levelled playing field, and this is where those with skills, race craft, as well as some luck, will shine.
The M7 Japan Project Team drivers' line-up caught our attention as they featured two familiar names in the local motorsports arena. A seasoned racing driver who drove for teams like Petronas Syntium Team and Proton R3, Fariqe Hairuman is a figure that needs no further introduction. And graduating from TGR's own Young Talent Development Program, Amer Harris showed a tonne of potential in last season, especially with the podiums he collected along the way.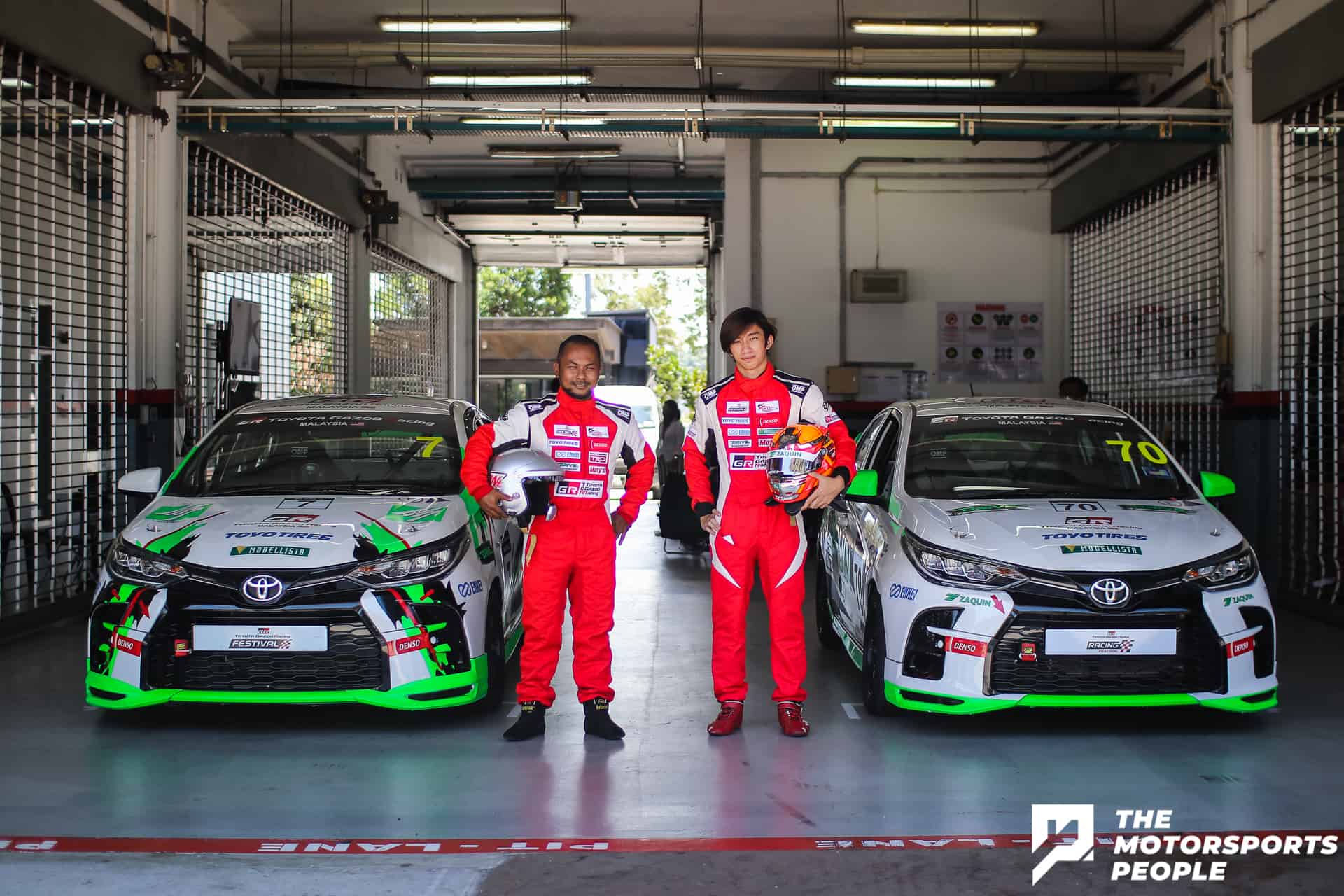 Both of the drivers are new faces in the team and also in the Super Sporting category. Luckily for us, we were able to steal some time for a quick chat with Fariqe before he puts his helmet on, covering areas like how did the drive came and the experience driving in the Vios Challenge.
Landing the Seat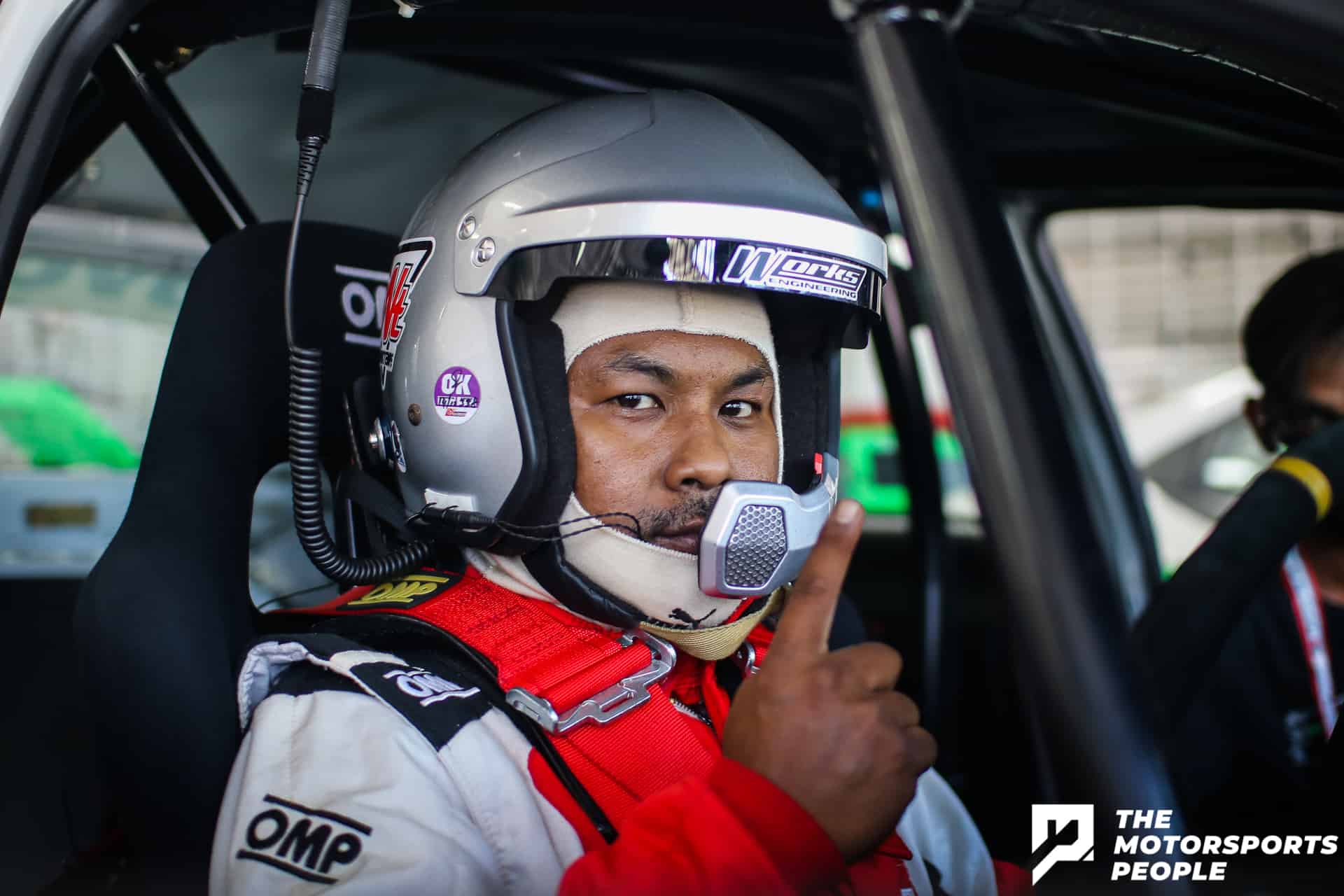 Fariqe may be a new face in the championship, but the plan has been in motion for quite a while. He landed the seat after it was offered to him by Syafiq Ali, a former teammate and also the former M7 driver as well.
"Alhamdulillah, through Syafiq's introduction to this team, they agreed to hire me as their driver. I took the offer straight away!" said Fariqe.
Learning Something New Everyday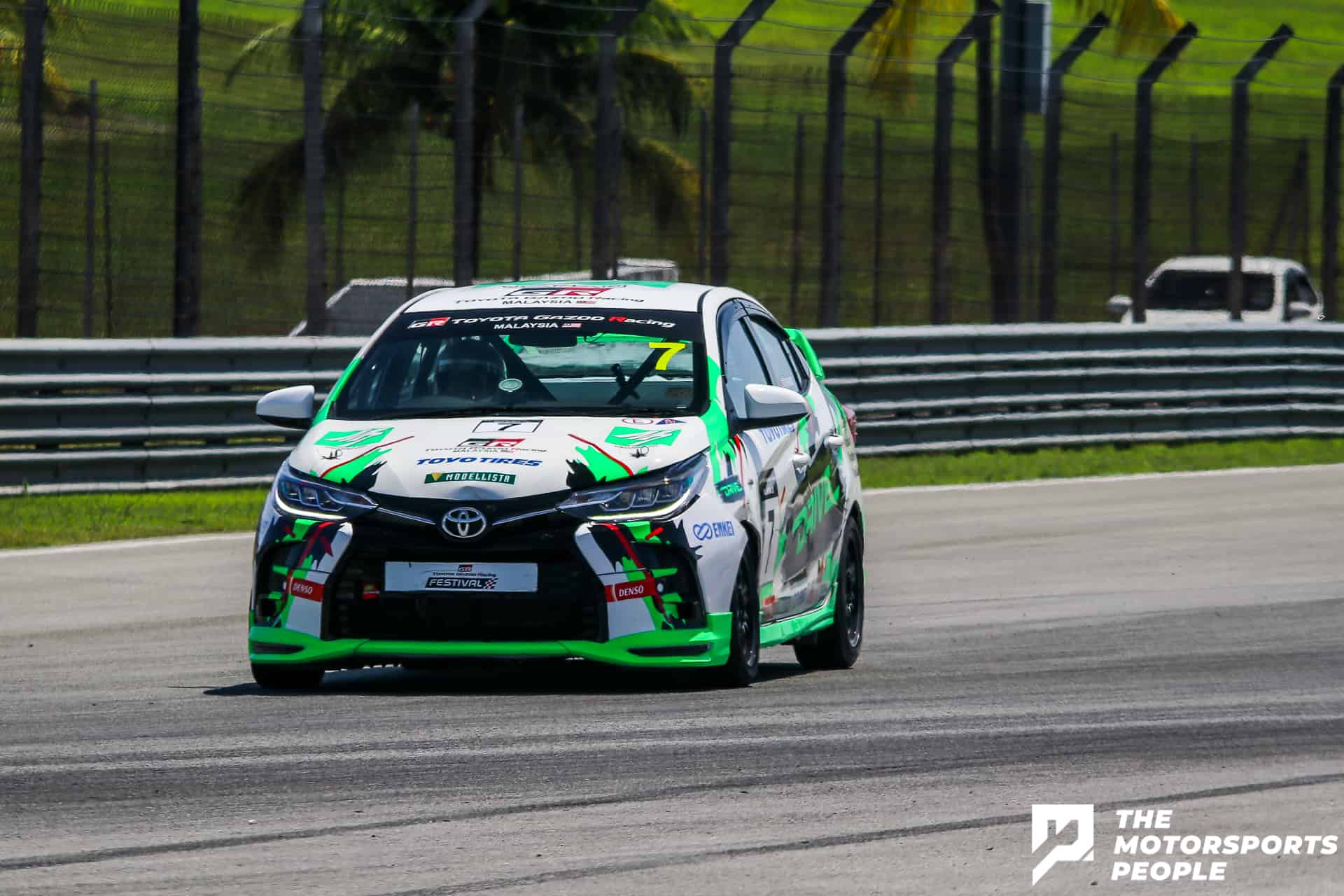 The challenge for him however, was far from over. To some, the Vios does not seem like a race car that was going to be a handful. However, it does come with its own challenge as well, especially when one is driving it for the first time.
"So far, Alhamdulillah, we are on the right track where we learned the car's character, although it was a bit tricky during practice where it was my first time driving the car. With the driving style that I have, it is not suitable for the Vios Cup".
"I needed to change my driving style, and driving it smooth is the trickiest. I'm used to my own driving style which I had developed over the years, so to adapt with a car that has a different style has its challenges".
"But Alhamdulillah, we are on progress. Although we have yet to get what we wanted, but we are on the right path".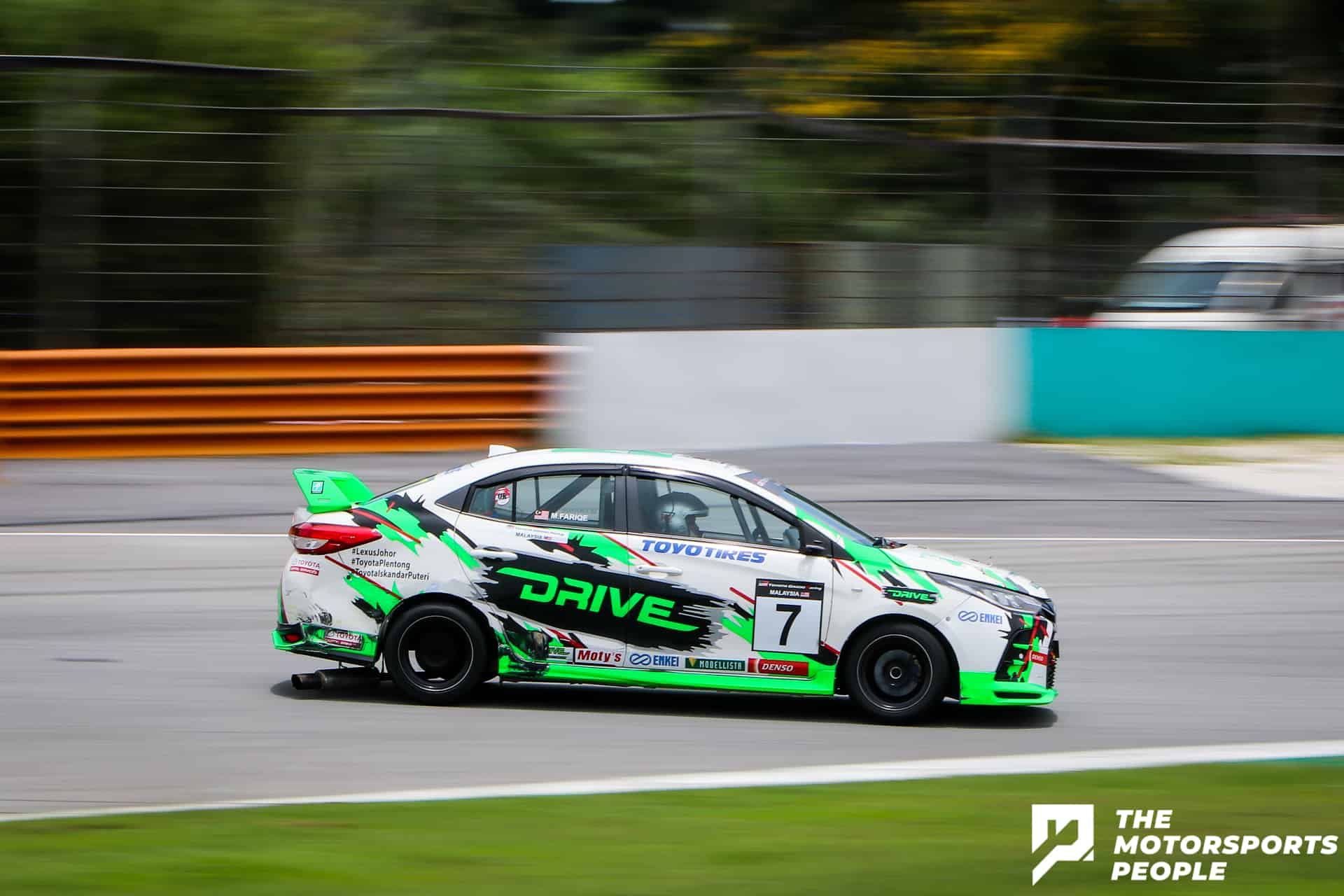 And they are on the right path indeed as from clocking a 1:27.8 in Practice, they managed to shave off more than one second from the lap times in Qualifying. But what impressed him even more was the pace displayed by the new faces in motorsports.
"It was surprising to see the new faces, they are much faster! Their driving style are also a lot smoother than us. So for me, personally, I am satisfied with my lap time. Although we are quite far back in P11, but between P1 and P11, it is only 0.8 seconds difference".
Getting Acquainted With The Grid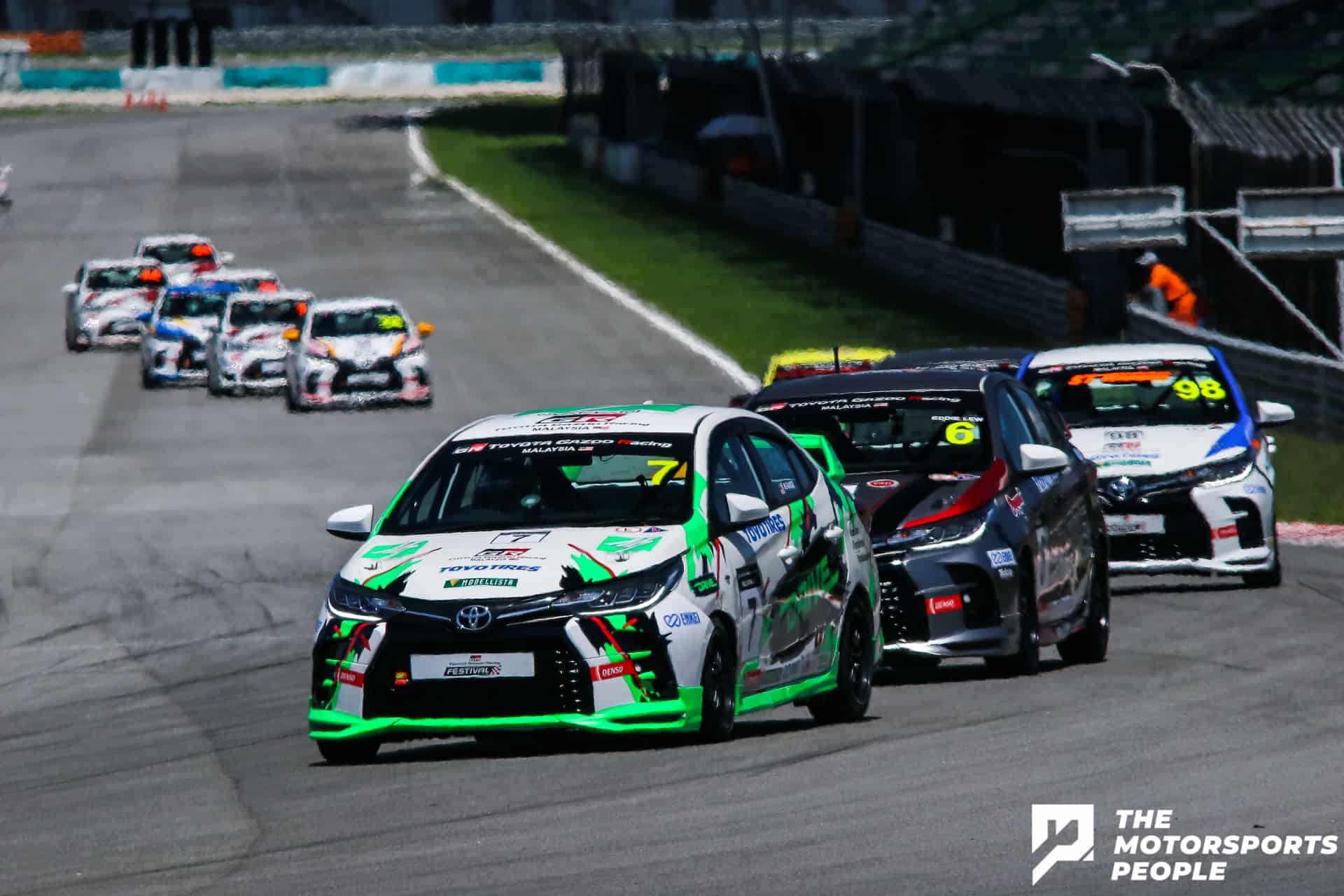 Despite getting only one practice start, Fariqe nailed the start on Race 1 as he jumped from P11 to P5 in no time. It was an interesting race for him as everyone on the grid was within a second from each other in Qualifying, so everyone had proper pace during the race.
"And also the best thing about the race was that everyone respected each other. They give just enough room to each other to race," he added.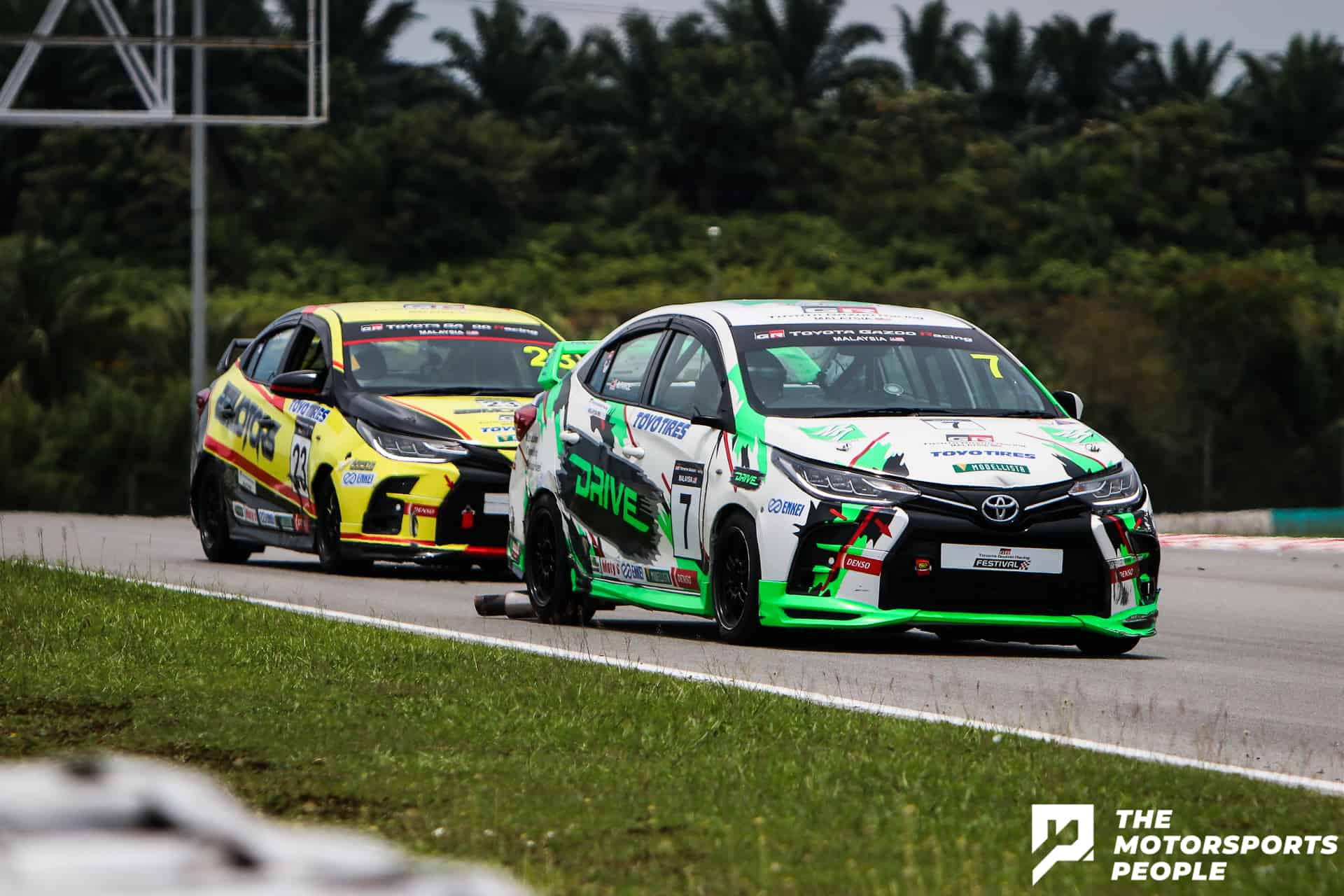 But in racing, not everything goes according to plan. A slight incident on the third lap had damaged the body panel which was rubbing against the tire. By Lap 5, Fariqe's tire was already gone and he was forced to perform a pit stop which had dropped him far down on the grid. Although finishing in P15, it was not a big disappointment for him as he took it positively.
"I was very pleased with the result, even though we fell too far behind. It's a learning curve everyday, and I take this as a learning curve because this is our first time with the car, the team. Everything is new to me".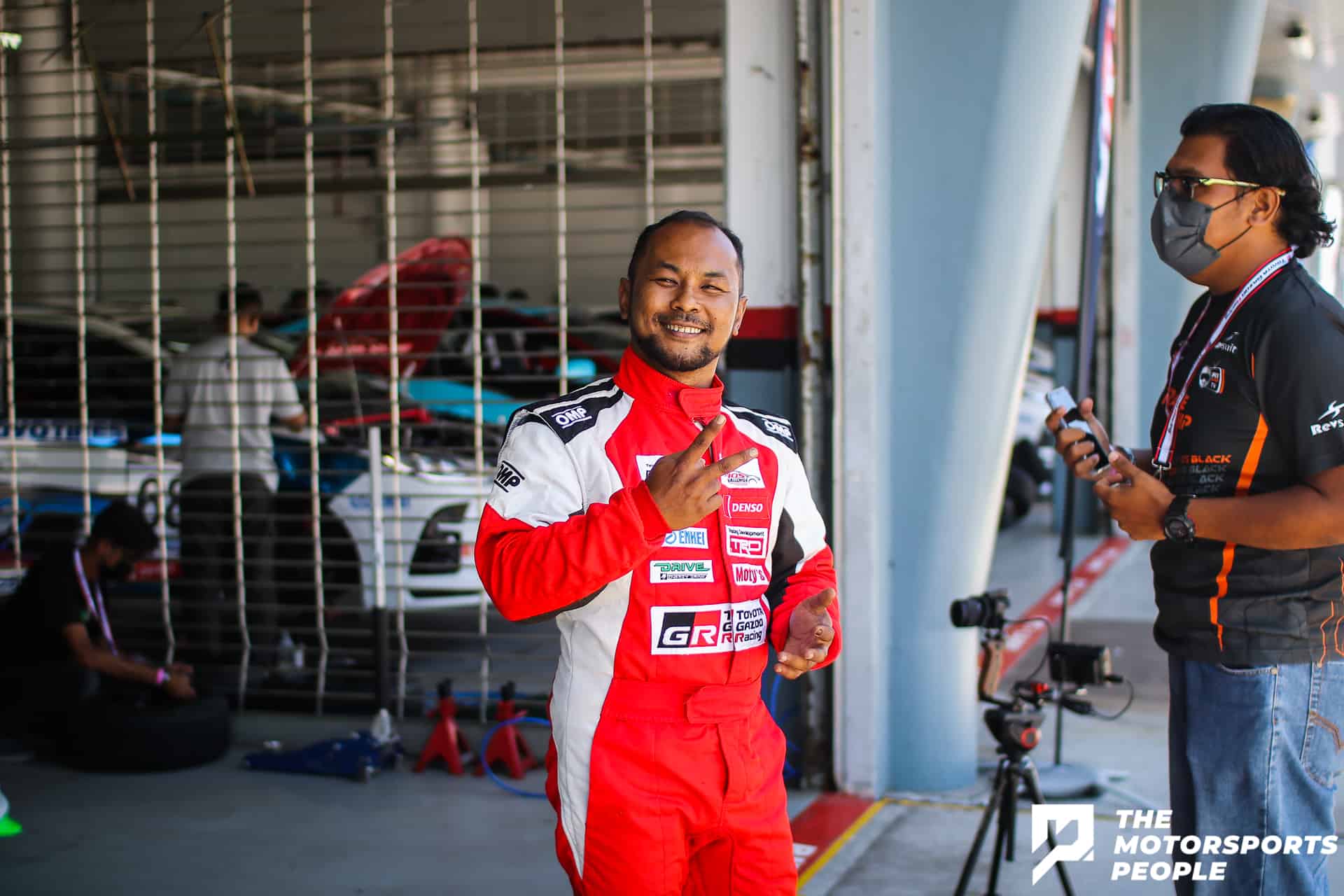 The competition in Super Sporting is always something that we look forward to in TGR Vios Challenge, and it is just made more exciting with someone like Fariqe Hairuman on the grid. We wish him and M7 Japan Project Team all the best for Season 5!