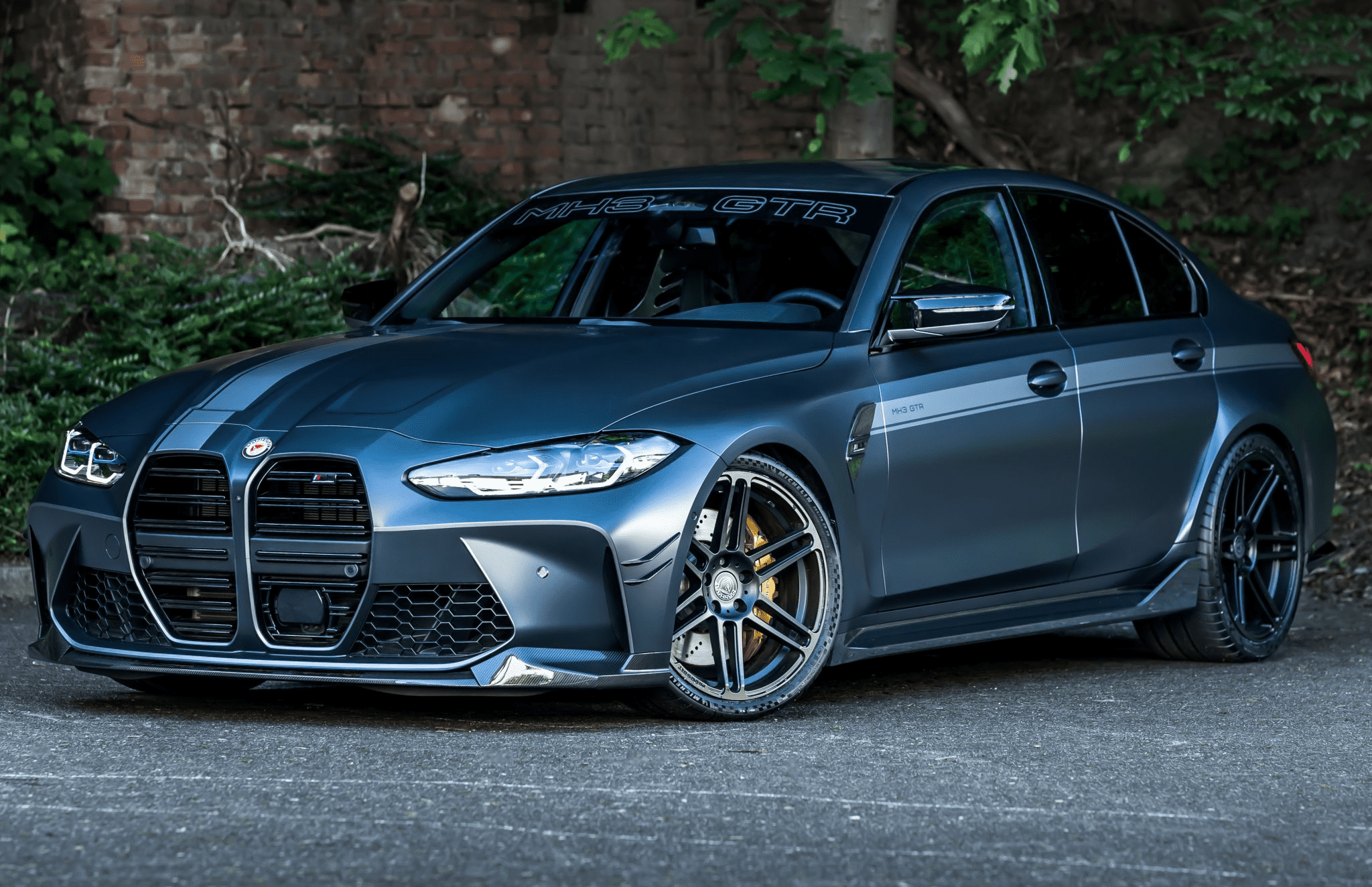 Let's be honest, when the new BMW M3 G80 came out just over a little while ago, it left a lot to be desired. The godawful controversial front-end coupled with BMW's questionable marketing strategy, the internet turned the M3 into a joke that even hardcore M-enthusiasts couldn't deny.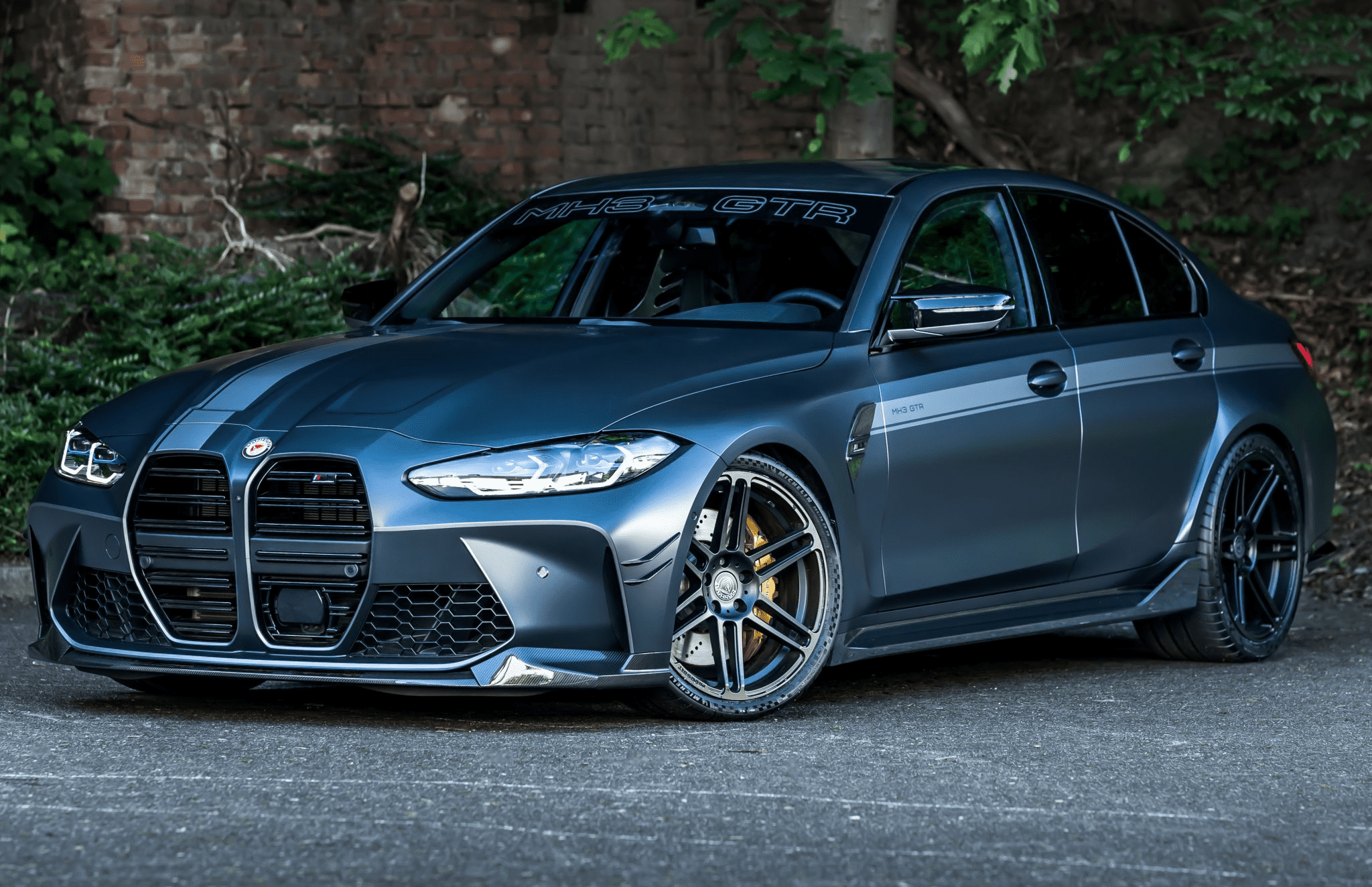 But despite BMW's attempt to justify it's logic to the world, they just keep digging a deeper and deeper grave. But just because they can't get the hearts of enthusiasts doesn't mean that the car failed, it just means that BMW wasn't trying hard enough.
This is where a company like Manhart Performance comes to play, a German aftermarket suite that gives BMW a proper run for their money. They even added a cheeky comment on the front-end design but stated that they would rather focus on the driving dynamics of the G80.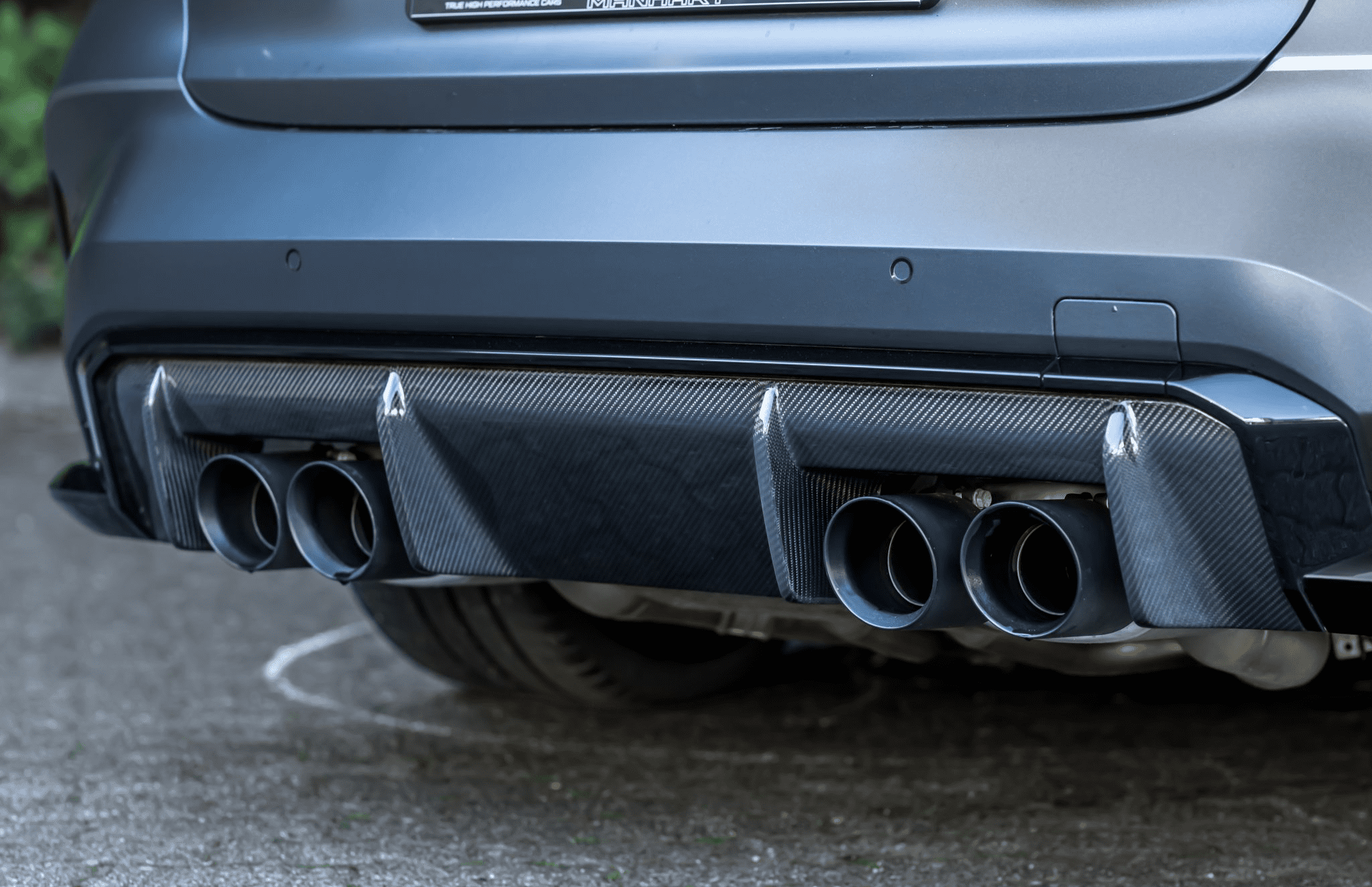 If power is what you want, then power is what you get.
Right off the bat, Manhart has given the 510hp M3 a bump in power. And when I mean bump, I actually mean 140 additional ponies which brings it to around 650hp. The torque too has increased from 650Nm to 800Nm. If power is what you want, then power is what you get.
The exhaust system is Manhart's own creation as well, a full stainless steel exhaust system with valve control that gives a throaty roar that exits via a 4-inch tip encased in carbon or ceramic-coating. However, there are a few more exhaust components which increase power but unfortunately are yet to be TÜV-approved.
Named the MH3 GTR, Manhart's G80 not only focuses on the power output but also on the driving dynamics of the vehicle further improving the car with Manhart-branded KW Suspension coilovers or Manhart-branded H&R lowering springs. After all, it is the ultimate driving machine right?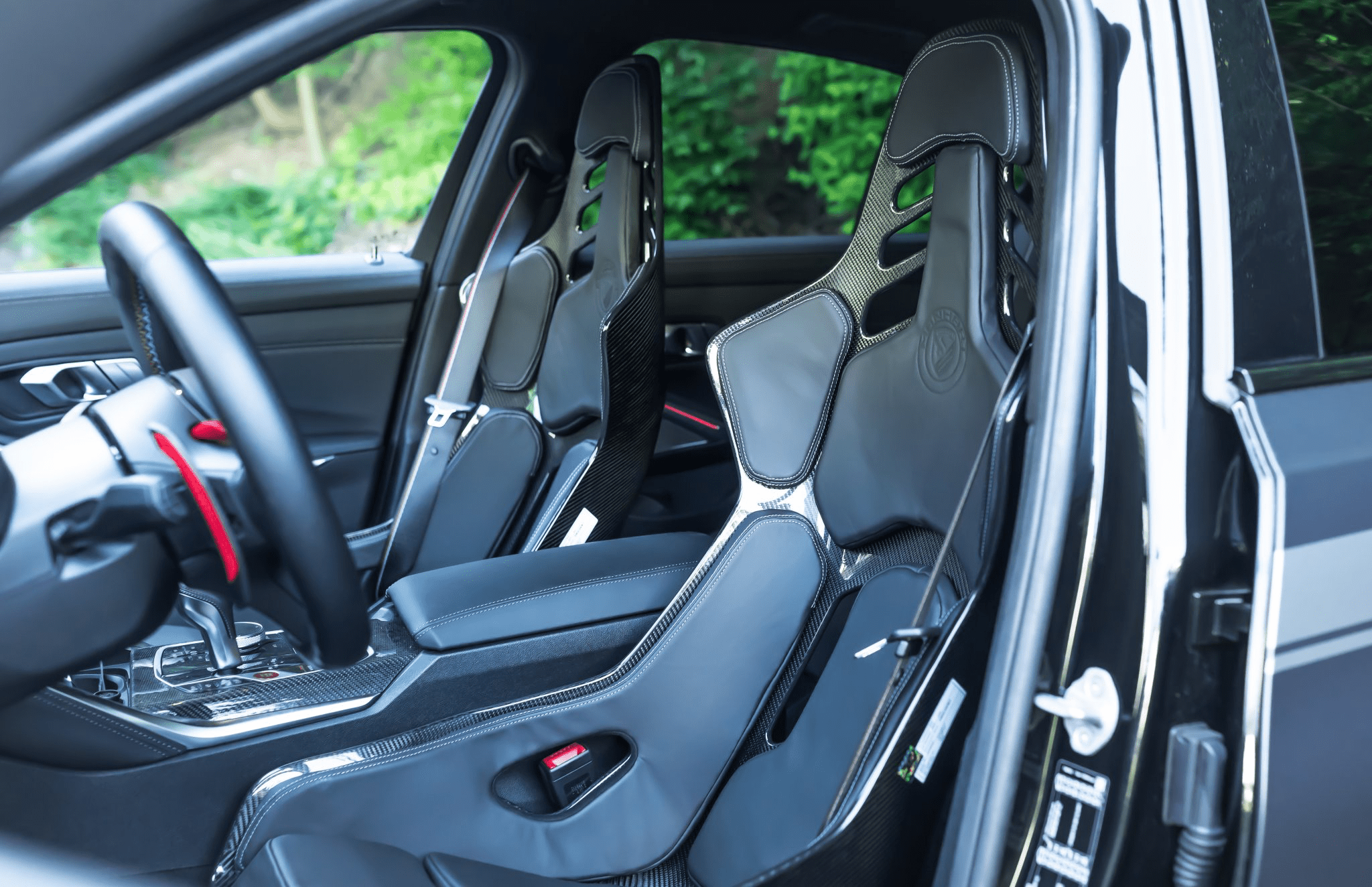 Look at Recaros!
On the visual aspect, the highlight on the body is the Manhart carbon diffuser, spoiler lip, side skirts and a rear spoiler which are based on the M-Performance program parts. Manhart did add a few trim strips and such but the item that is worth drooling over is the full carbon Recaro Podiums in the cabin.
The wheels too are also Manhart's own 'Concave One' wheels in 20×9" for the fronts and 20×10.5" for the rear. While this car is a one-off, Manhart however does sell the parts to turn your G80 into something like this.
Written by | Danial Malek
Images by | Manhart