In the past, Ferrari prototype racers had always carried the letter 'P', which usually is preceded  by the engine's unitary displacement. The 330 P, 412 P, and 312 P were racers of the yesteryears, and it is now time to welcome a new family member into the P lineup. Set to compete in the World Endurance Championship's top hypercar class, the new 499P is Ferrari's candidate for them to make a name in the scene once again.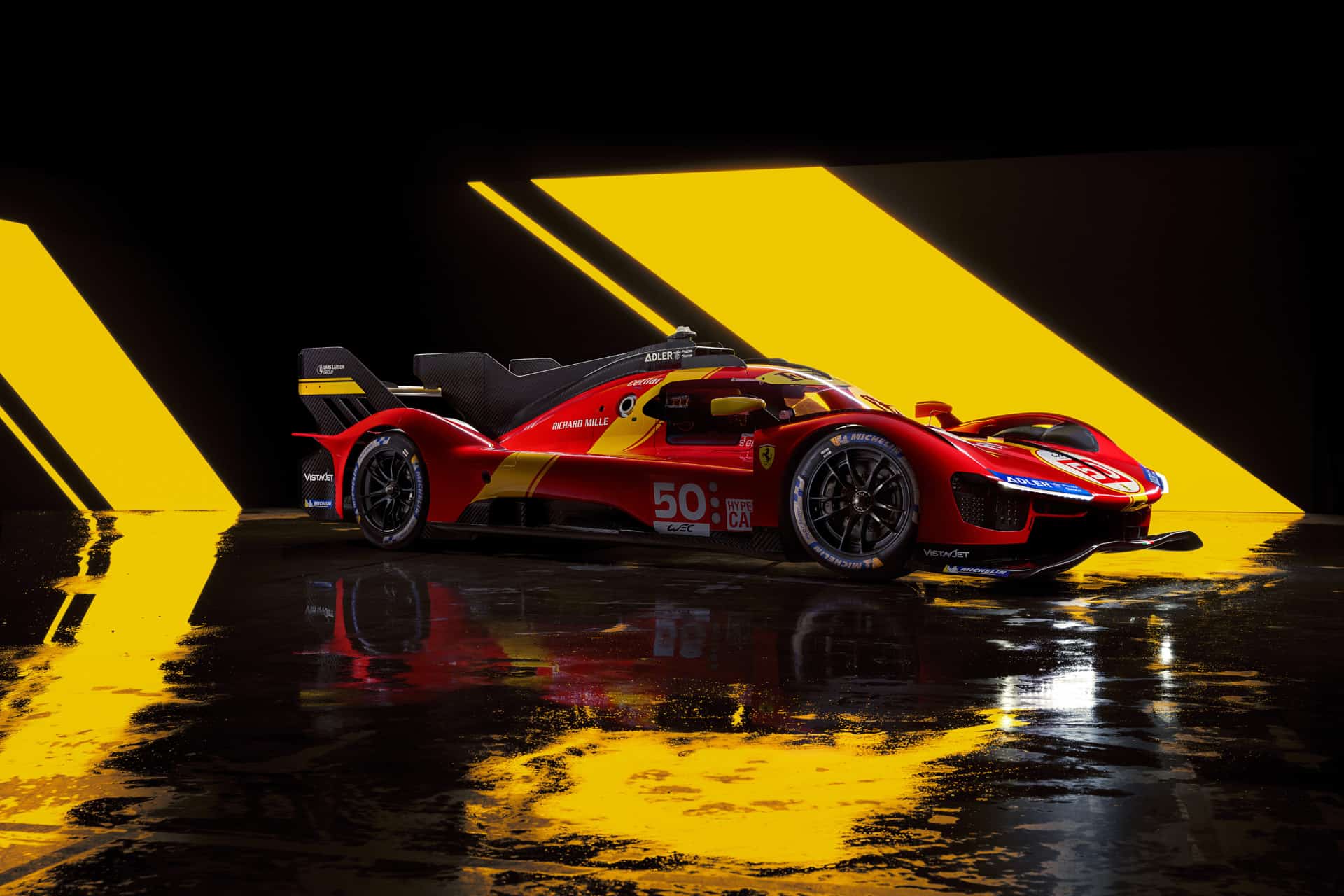 And before we get into the details, we would like to get this out of our chest. This thing is beautiful. Ferrari is one of those who could nail form and function in one package and we really hope that this 499P will turn out to be a great contender on the track. Of course, the 499P is pleasing to the eyes as it was refined with the support of the Ferrari Styling Center.
And the red with yellow striping does not only serve as a head-turner, it is also a homage to the Ferrari 312PB, one that names like Jacky Ickx, Brian Redman and Arturo Merzario once raced in. The headlight cluster also features some subtle references to styling traits first introduced on the Daytona SP3.
As stated in the requirements of the hybrid Le Mans Hypercar class, the race cars will be four-wheel drive. Of course, we will have the ICE unit powering the rear, where in the 499P's case will be a twin-turbocharged V6 engine. It is sort of similar to the one in the 296 GT3, but different in a lot of ways where Ferrari engineers have overhauled the engine to lighten the power plant. The front axle will be propelled by an electric motor, giving the 499P a maximum combined output of 680HP, with the powertrain coupled to a seven-speed sequential gearbox.
This new prototype will be managed by Maranello's technicians and AF Corse, a team that Ferrari have partnered with since 2006. The car is set to make its debut at the 1000 Miles of Sebring, the opening race of the 2023 FIA WEC. One of them will bear the #50, marking their last top class entry 50 years ago, and the other with the #51, one of the most successful racing numbers in Ferrari's history.