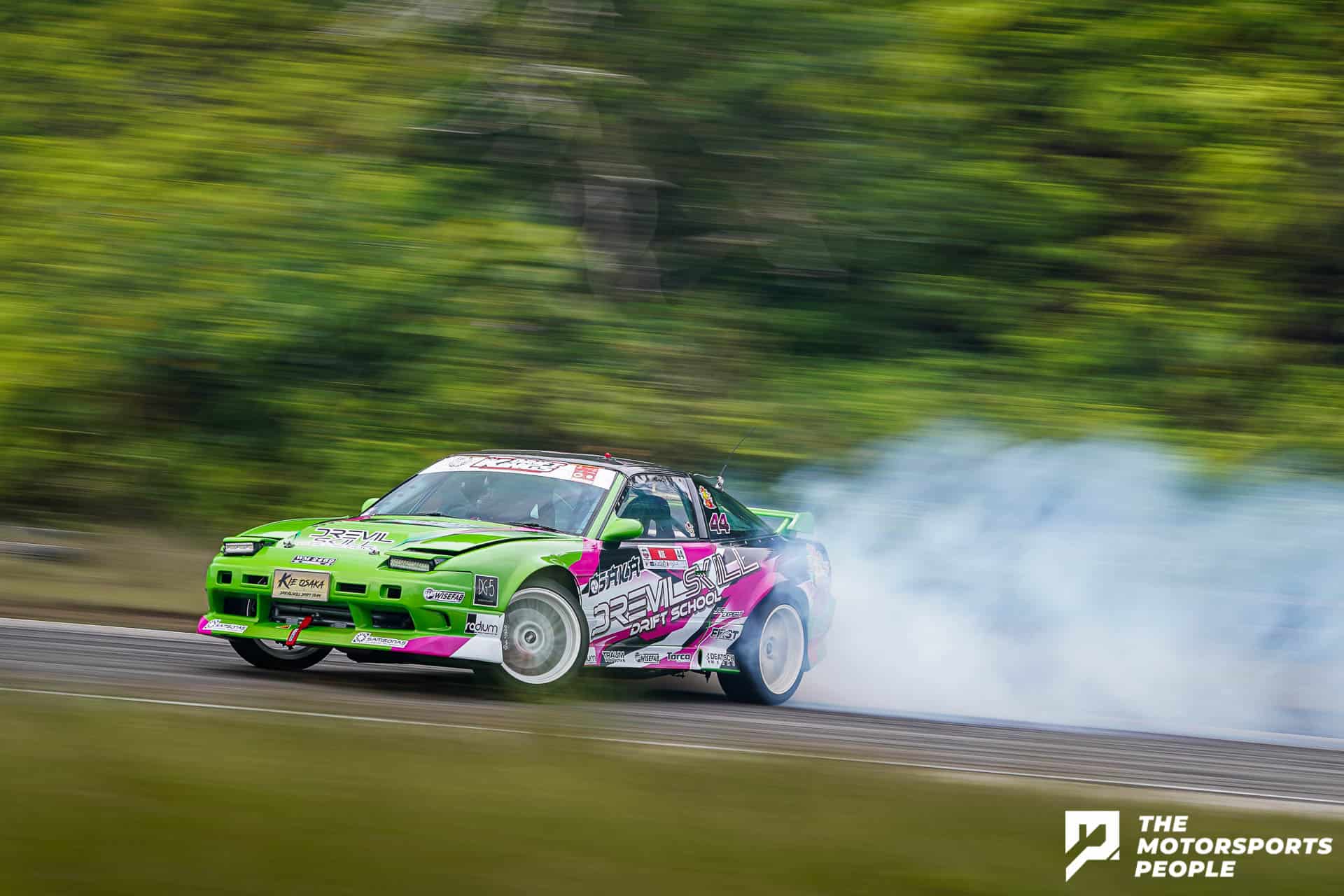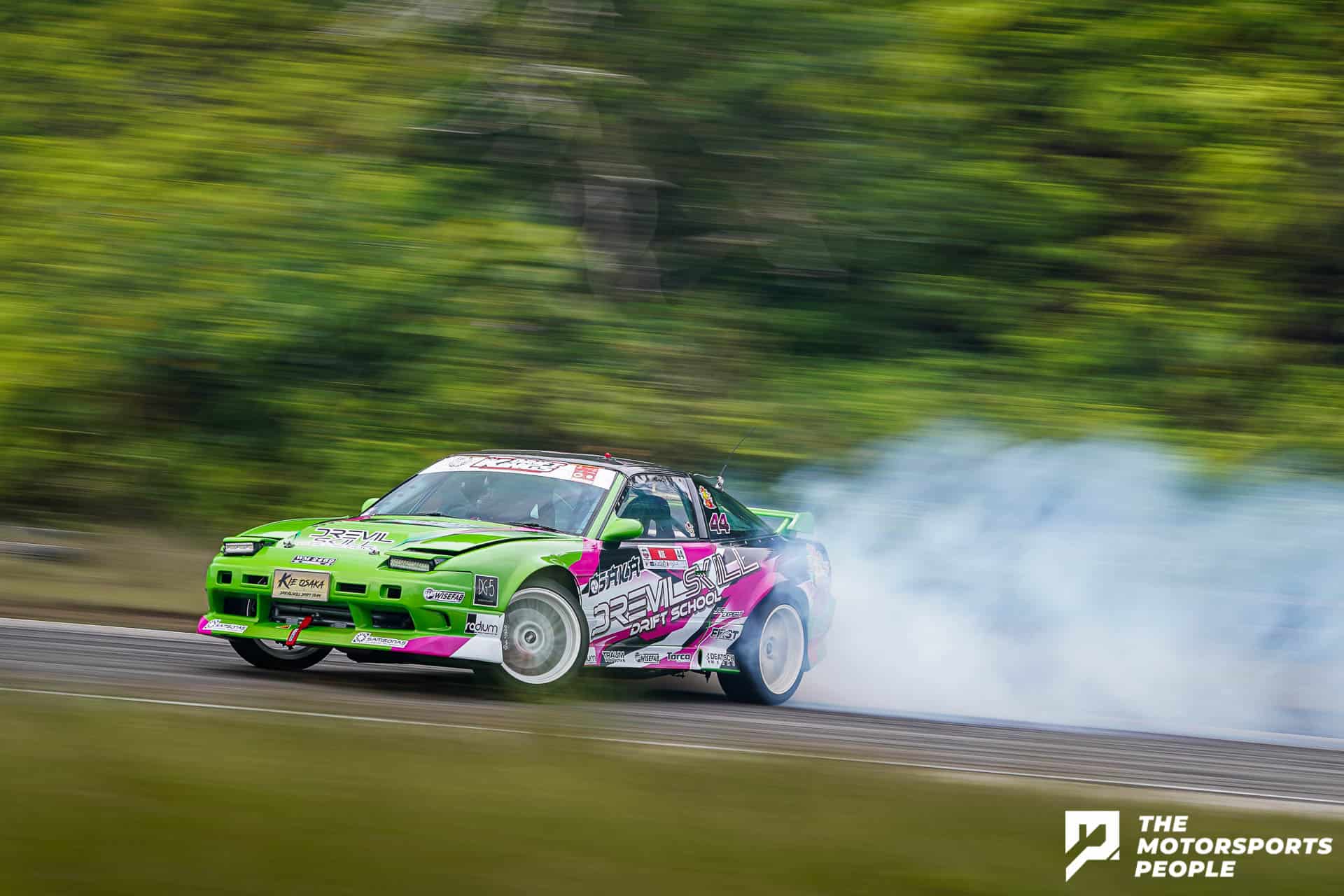 While we might not see that many drift competitions or events as we did in the Speed City era, this sideways sport is slowly regaining its momentum in Malaysia. And we can see that there are still a lot of interest on drifting last weekend where the Drift Kings Asia and National Drift Series filled the Melaka International Motorsport Circuit with plumes of smoke and sideways action.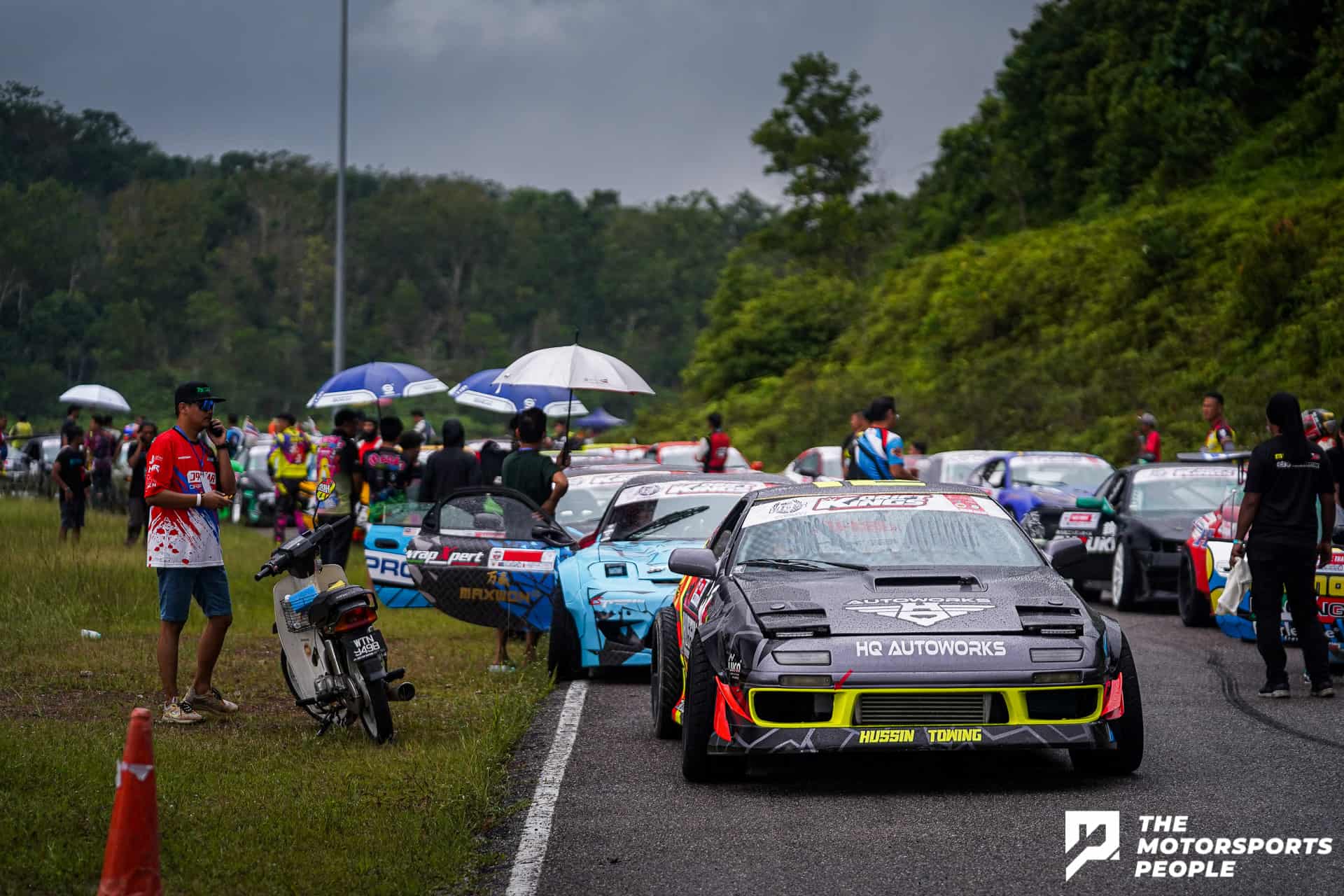 This showdown welcomes the Drift Kings Asia back to our country, and was also the third round of the National Drift Series. You know the competition was going to be intense when there were over 40 names in the entry list, featuring not only drifters from Malaysia, but also from Thailand, Japan and Brazil!
But for those competing in the NDS, the pressure was higher as it was also the final leg of the competition. However, they had more than just the rivals to battle against as the weather also made things trickier where heavy rain disrupted the competition altogether.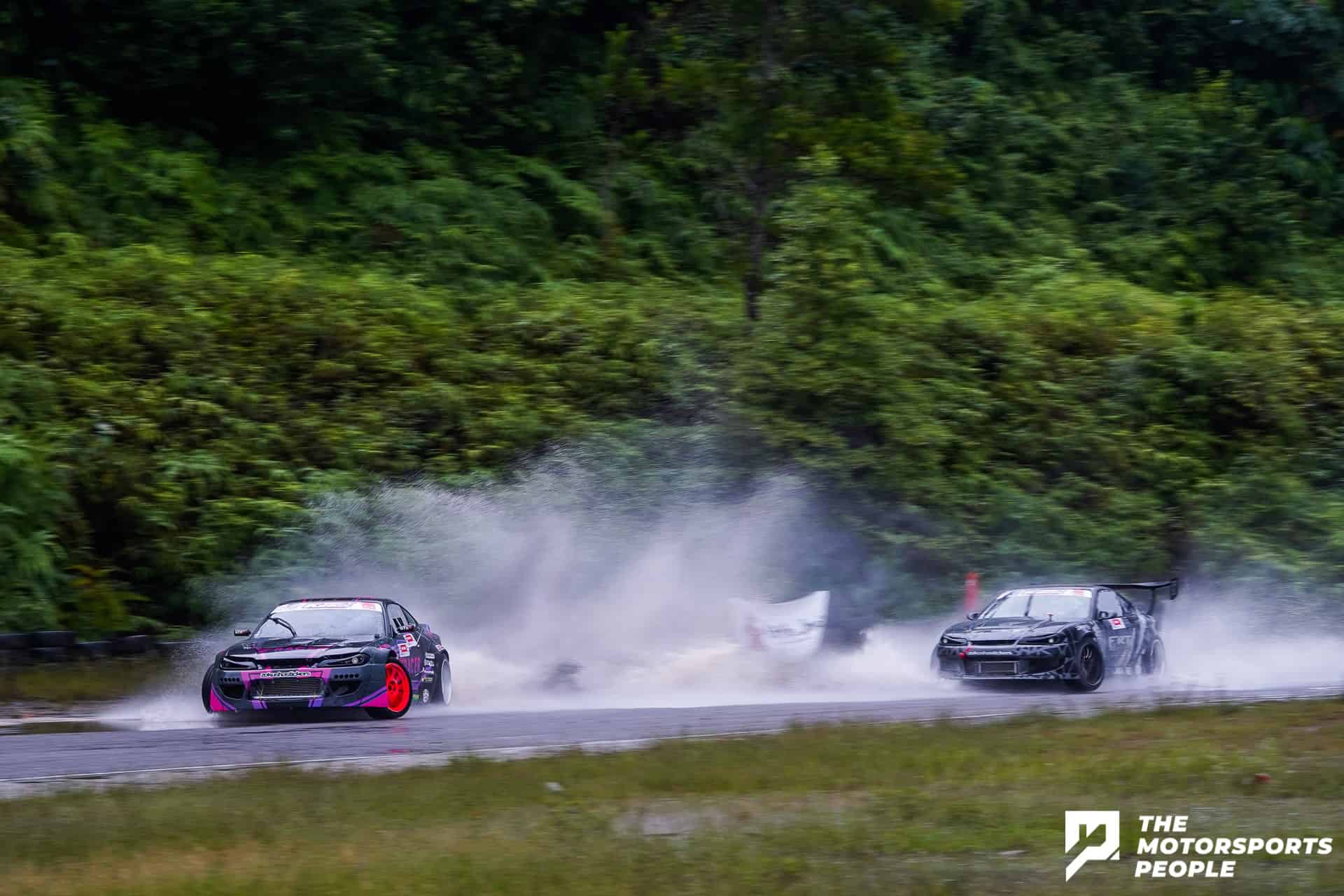 Luckily for them, Sunday was a different story and the intense tandem competition was well underway! It was a great scene to not only see a sea of drifters taking part in the event, but also the skills they demonstrated during the tandem runs.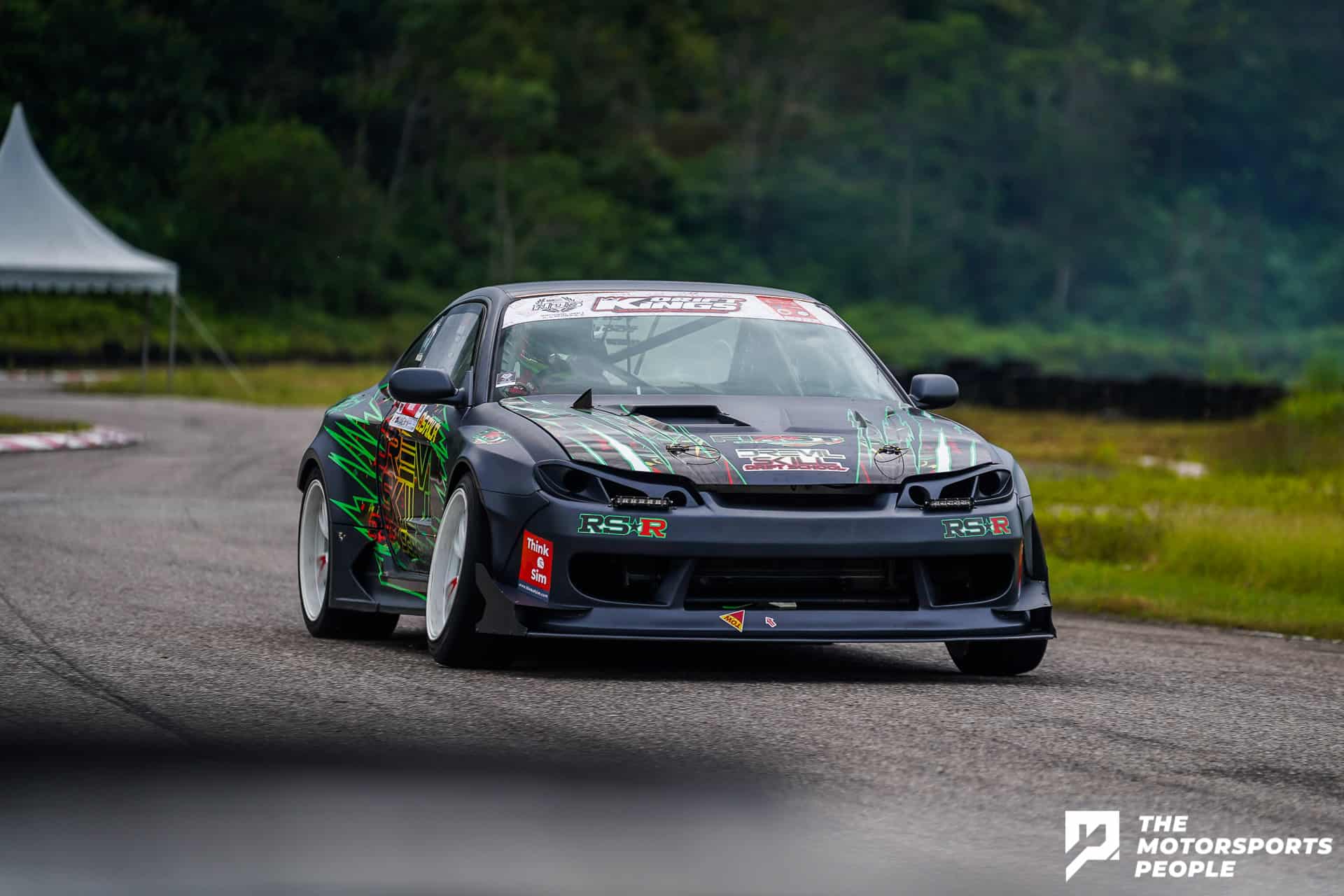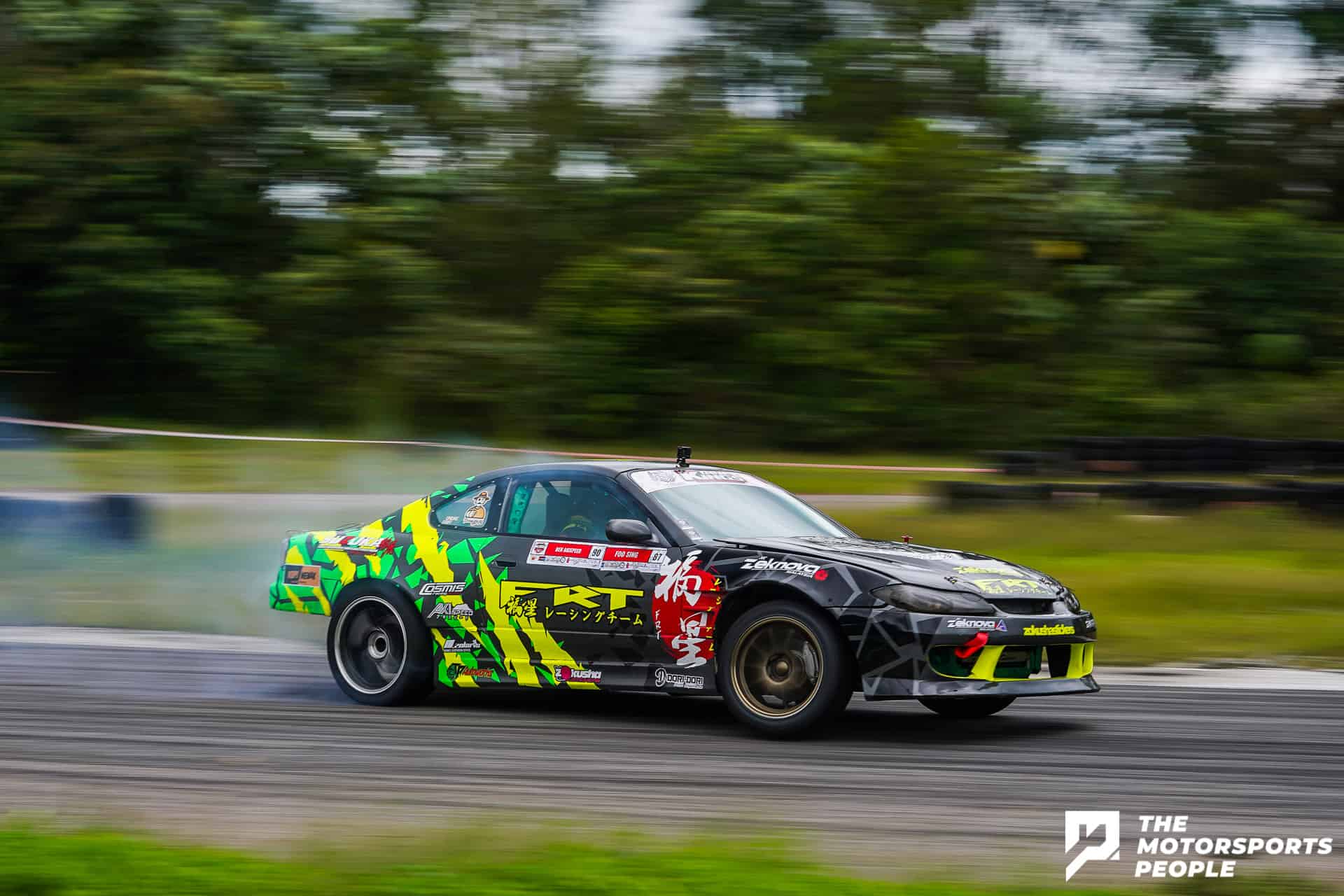 The fight for third place in Drift Kings Asia Round 2 was between Dorigo and Foo Sing, with Dorigo leading the first run. Dorigo had a good run to create a gap, but Foo Sing managed to gain some speed and close in on the final bits. But unfortunately for Foo Sing, third place was not his for the taking when he went too deep on the second run, hitting one of the cones.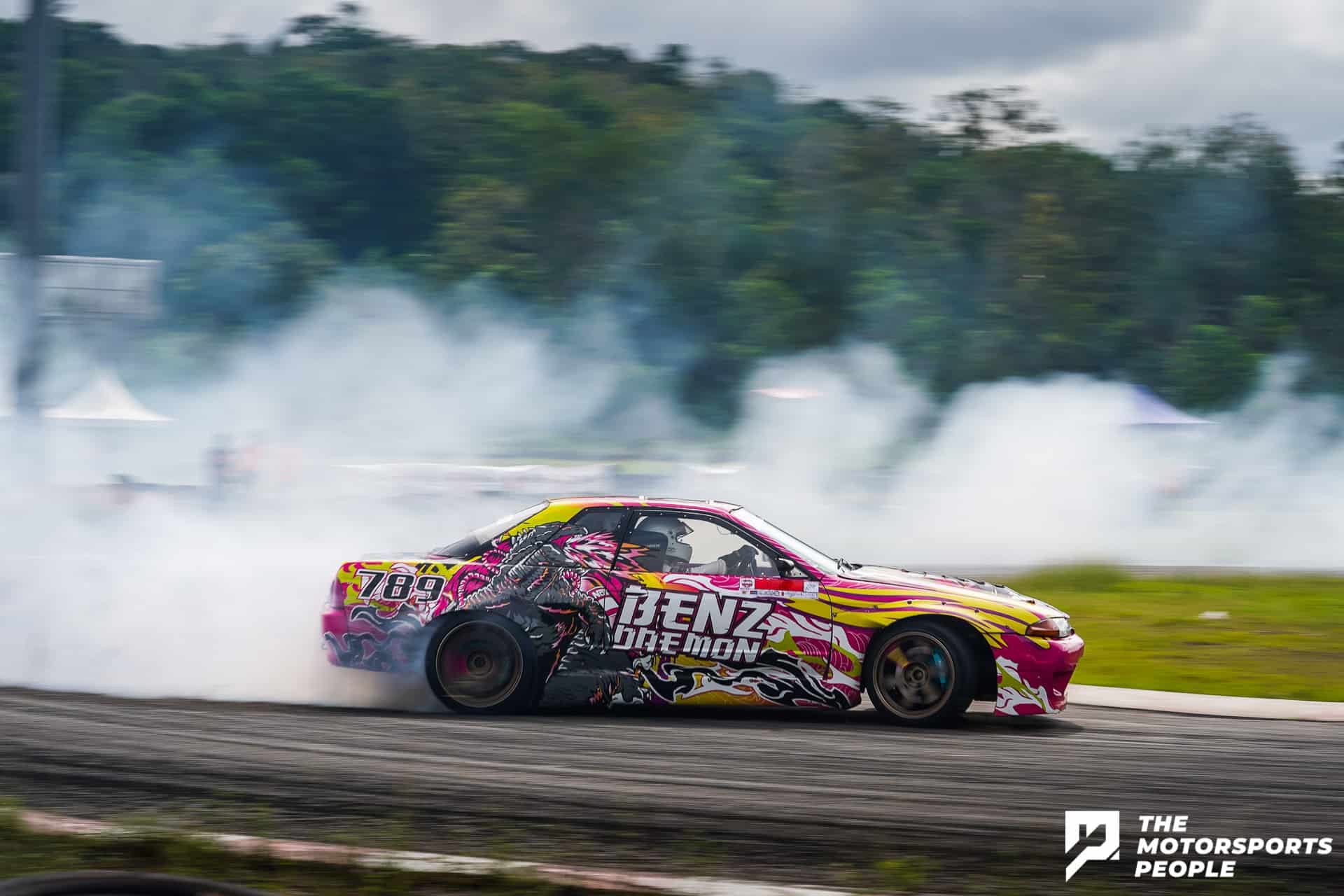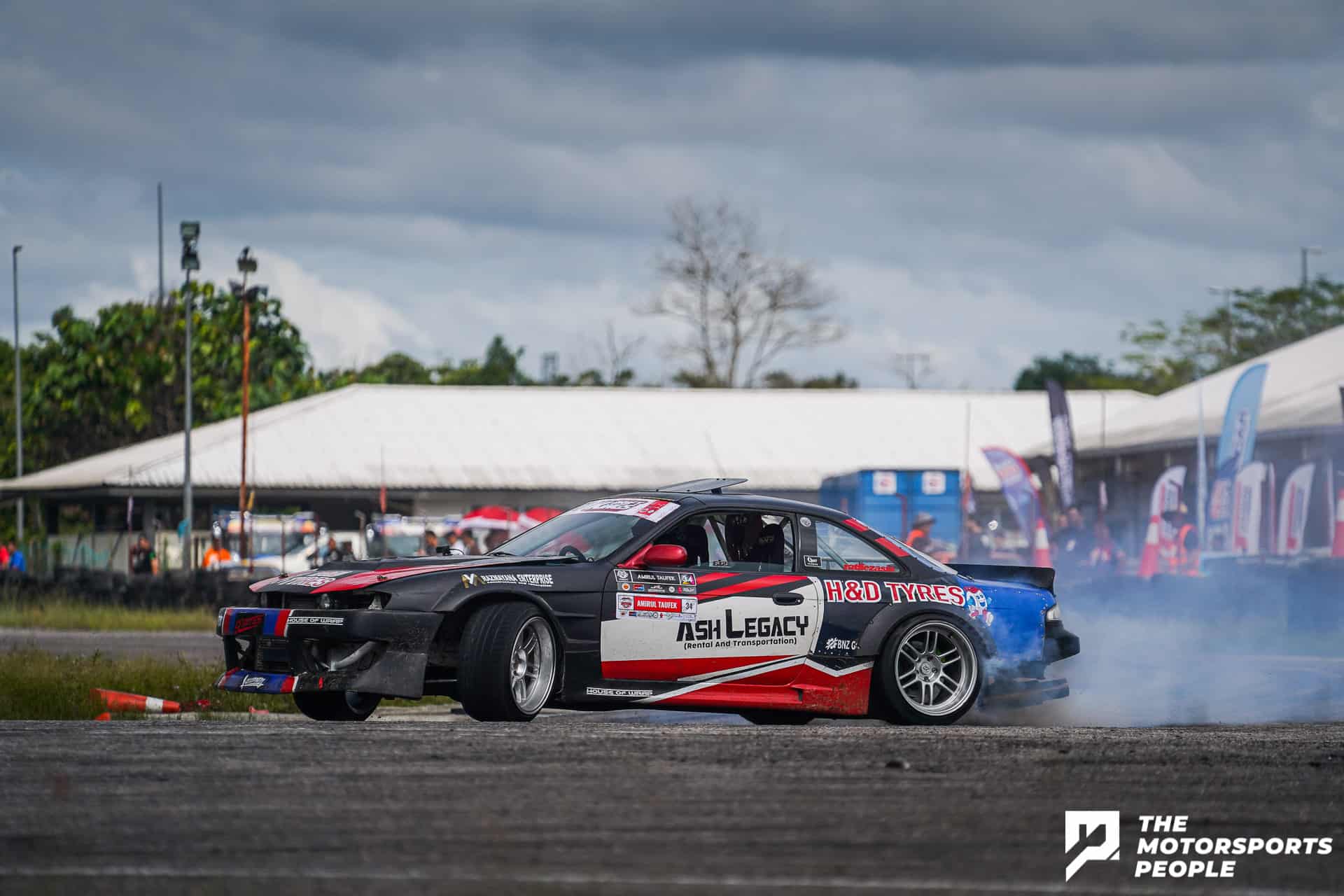 The final battle had everyone on the edge of their seats where it was Amirul Taufek of Malaysia clashing horns with Nun from Thailand. Nun had been performing impeccably in the 2JZ-powered Nissan Skyline R32, but Amirul had put on his A-game as well.
And things did not look good for Nun in the first run where he took out some cones, earning him an instant zero. Using the situation to his full advantage, Amirul led the second run with a clean line and solid speed, earning him the win in the 2022 Drift Kings Asia Round 2!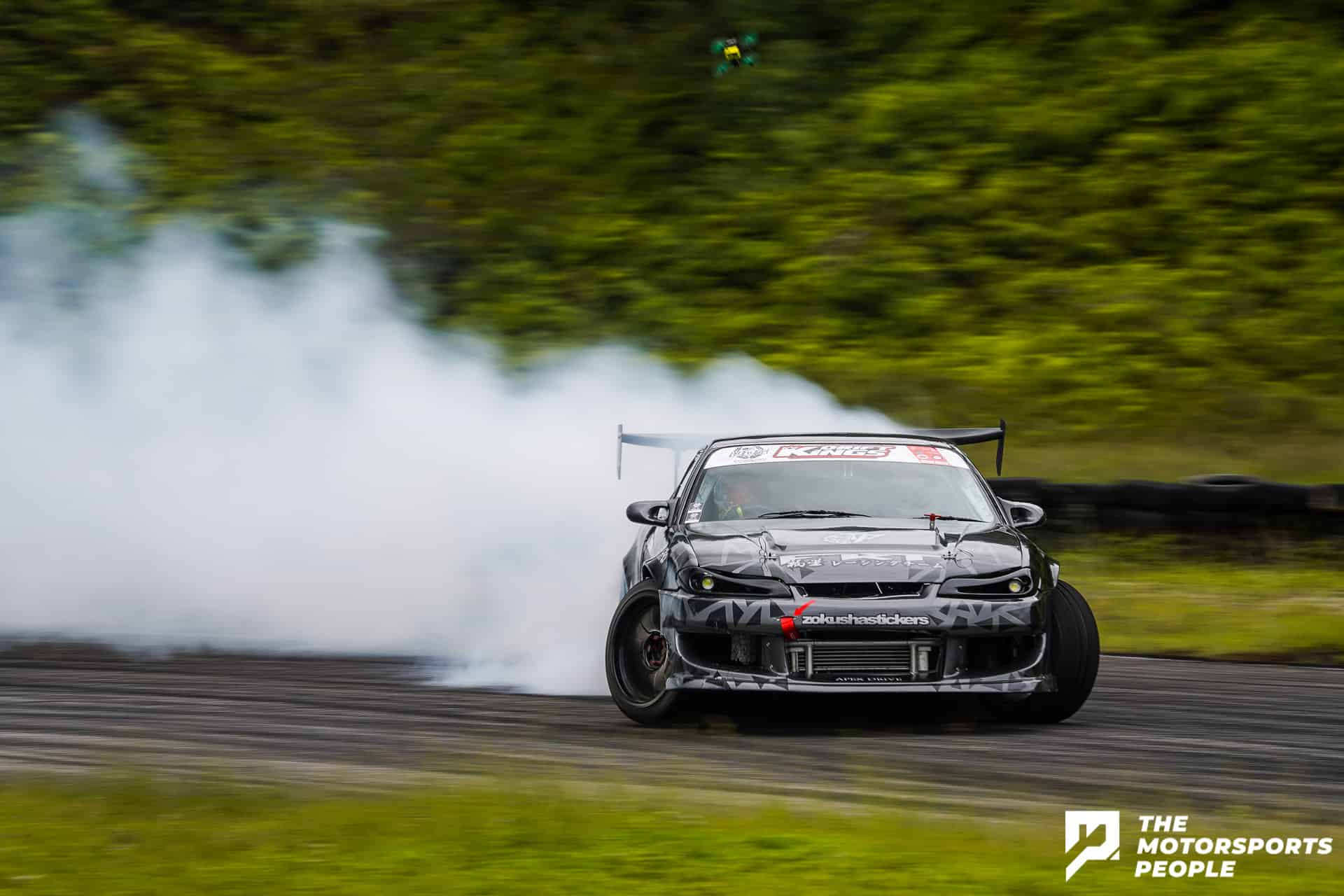 2022 National Drift Series Round 3
1st – Fazreen Ismail – Nissan Silvia S15
2nd – Jambu – Nissan Silvia S15
3rd – Lee Mun Hoong – Nissan Silvia S14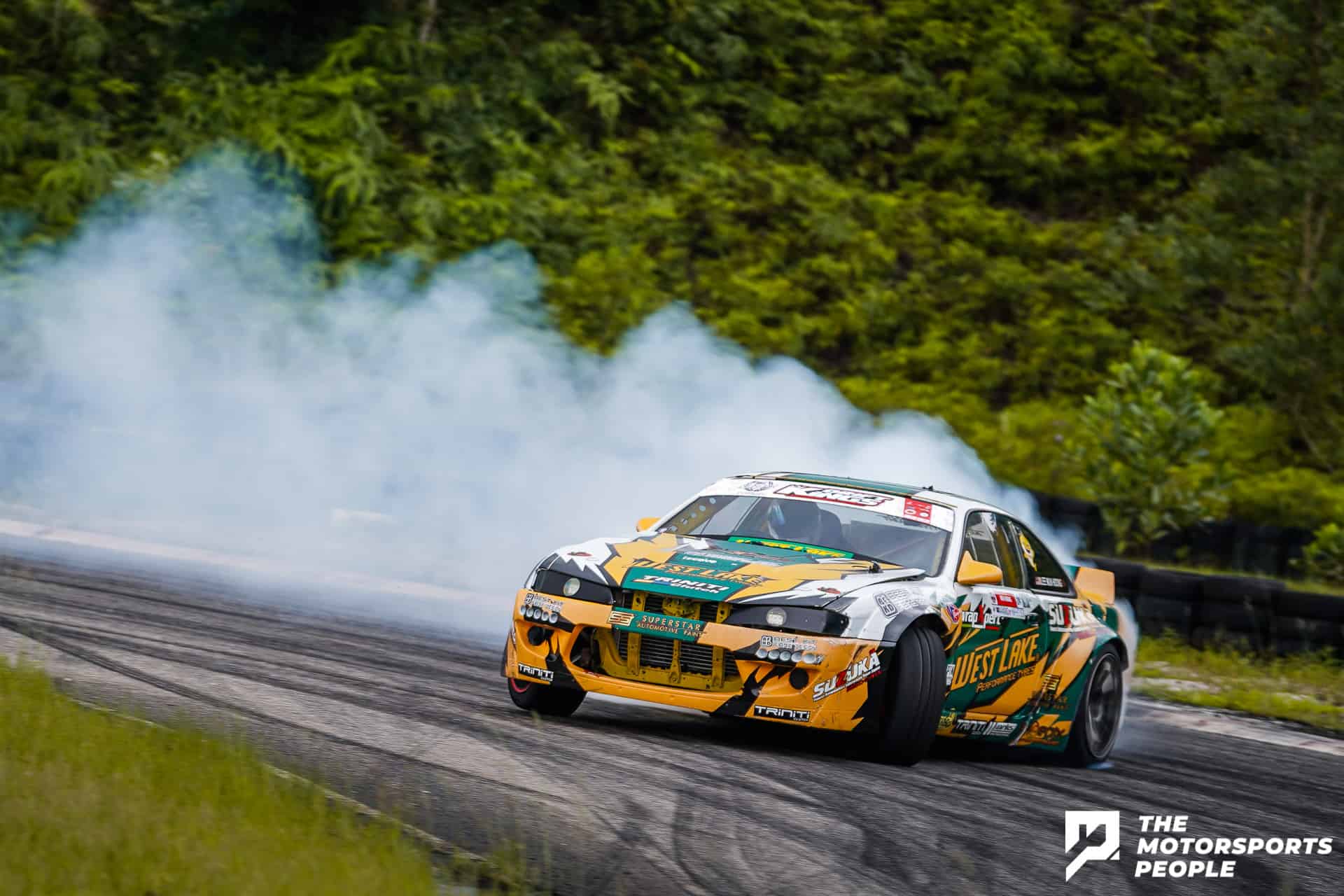 2022 National Drift Series Overall Champion
1st – Lee Mun Hoong – Nissan Silvia S14
2nd – Jambu – Nissan Silvia S15
3rd – Villian Heng – Nissan Skyline R32
2022 Drift Kings Asia Round 1
1st – Davide Dorigo – Nissan Silvia S15
2nd – Fazreen Ismail – Nissan Silvia S15
3rd – Moo – Nissan Silvia S13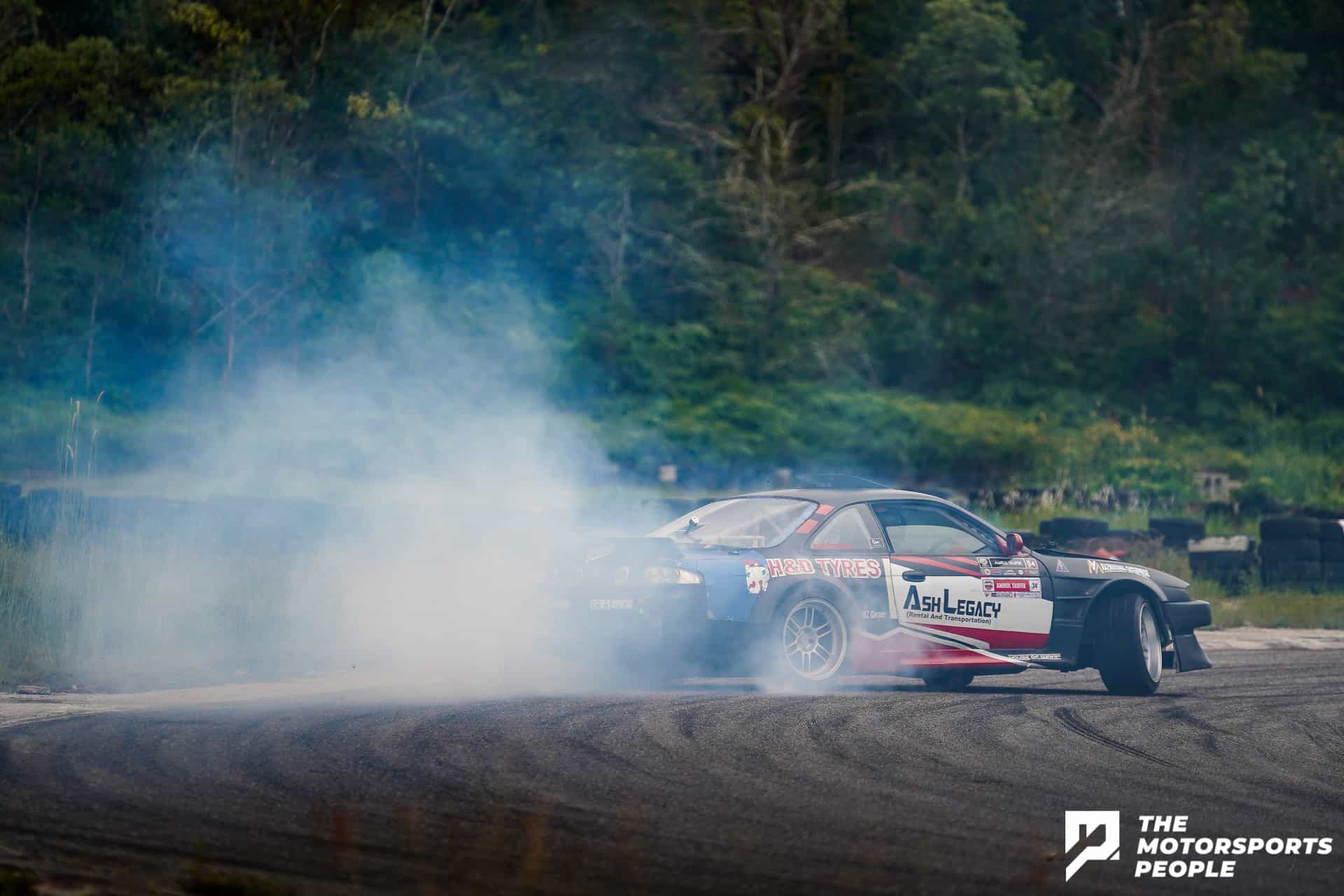 2022 Drift Kings Asia Round 2
1st – Amirul Taufek – Nissan Silvia S14
2nd – Nun – Nissan Skyline R32
3rd – Davide Dorigo – Nissan Silvia S15