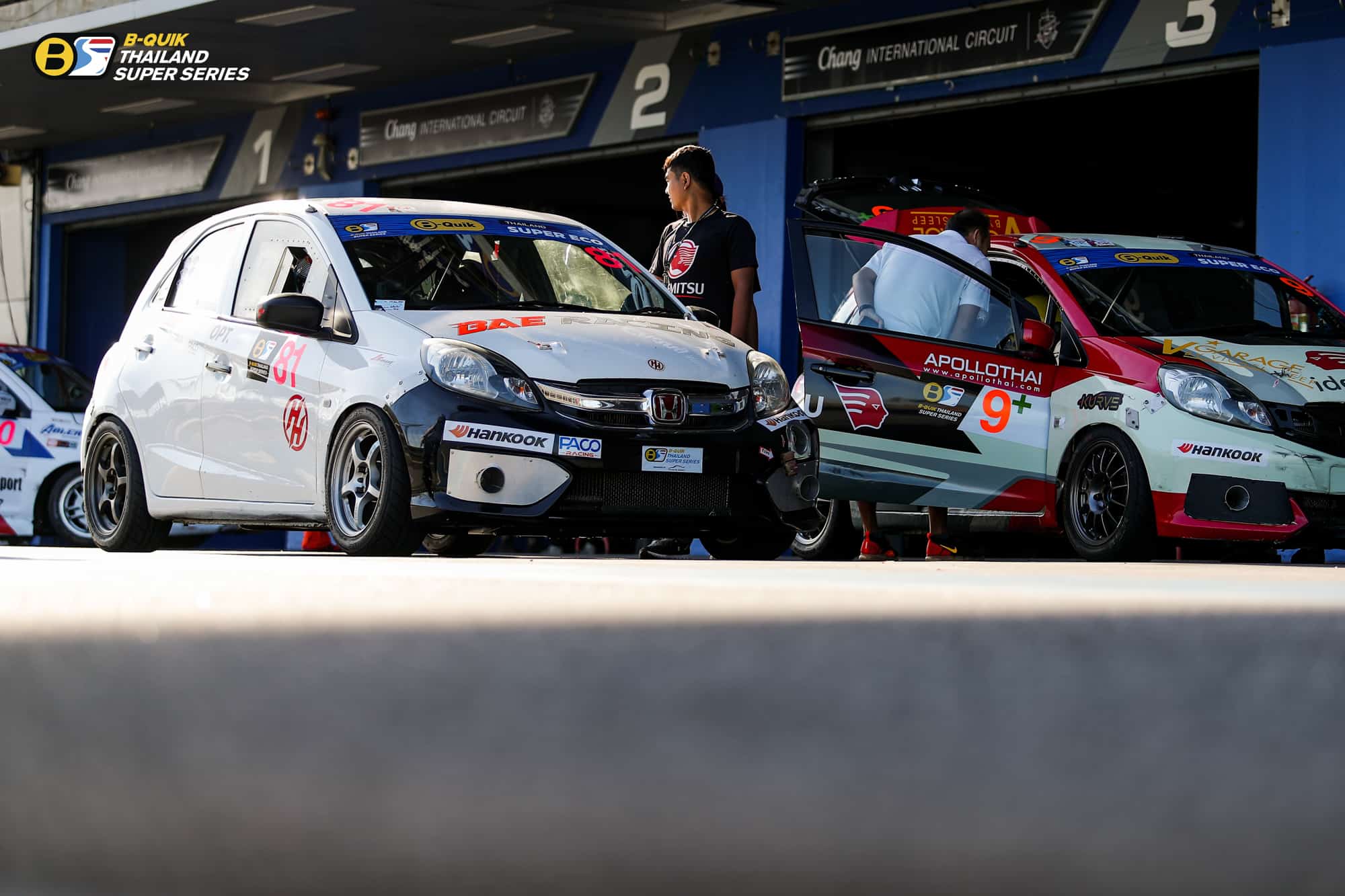 Hayden Haikal showed great potential to be crowned as the champion in his debut at the Thailand Super Eco Series. Trailing just 20 points behind the leader Na Dol Vatanatham, all he had to do is to win the final two races, and his rival to finish out of the points. The odds however was stacked against the young Malaysian racer.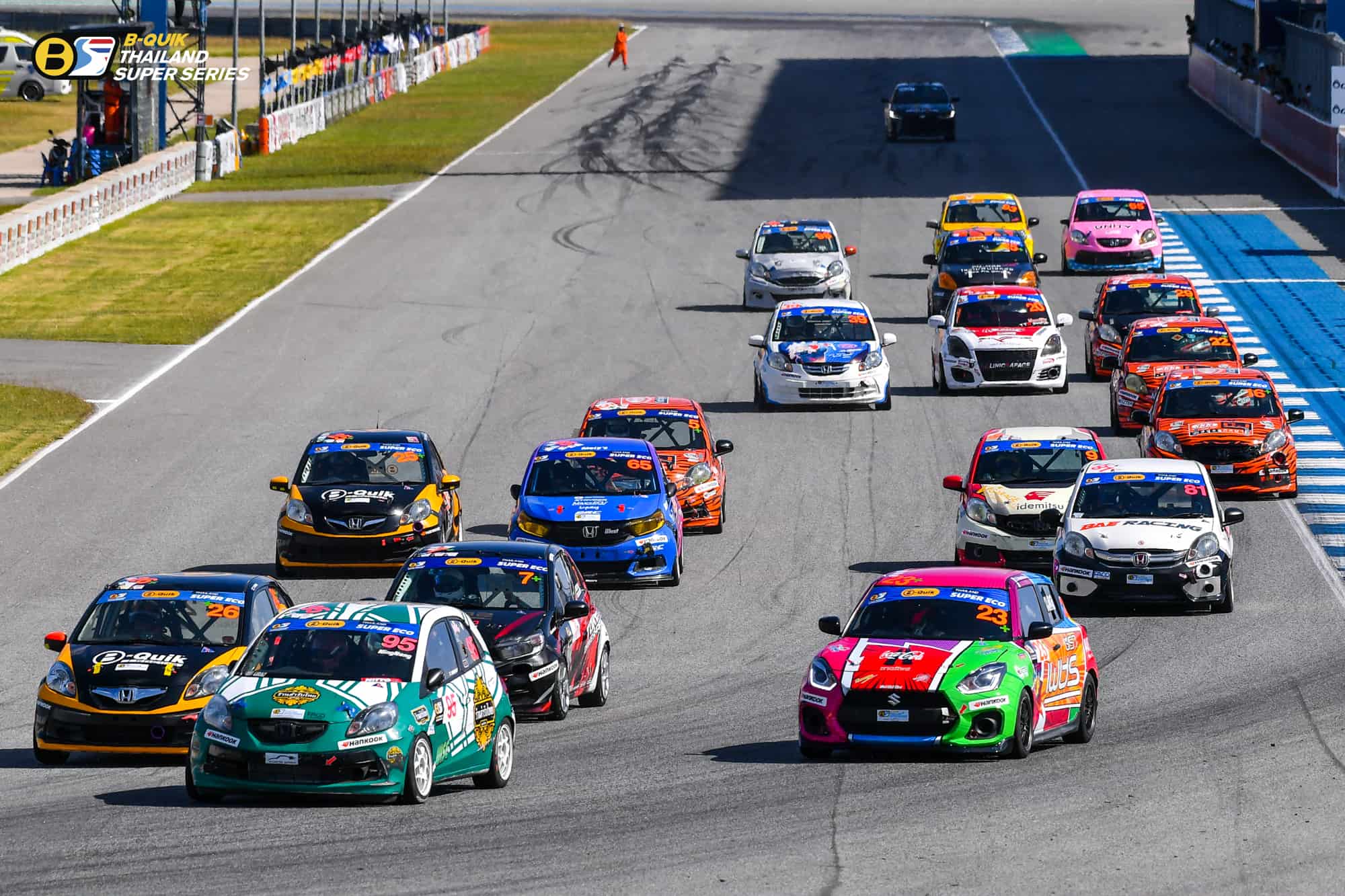 The race weekend however did not start well for Hayden where a broken gear selector pin on his Honda Brio gave him only five laps during the qualifying session. It might have been a setback, but he was able to clock a fast enough time to put him 6th on a field of 23 drivers for Race 1.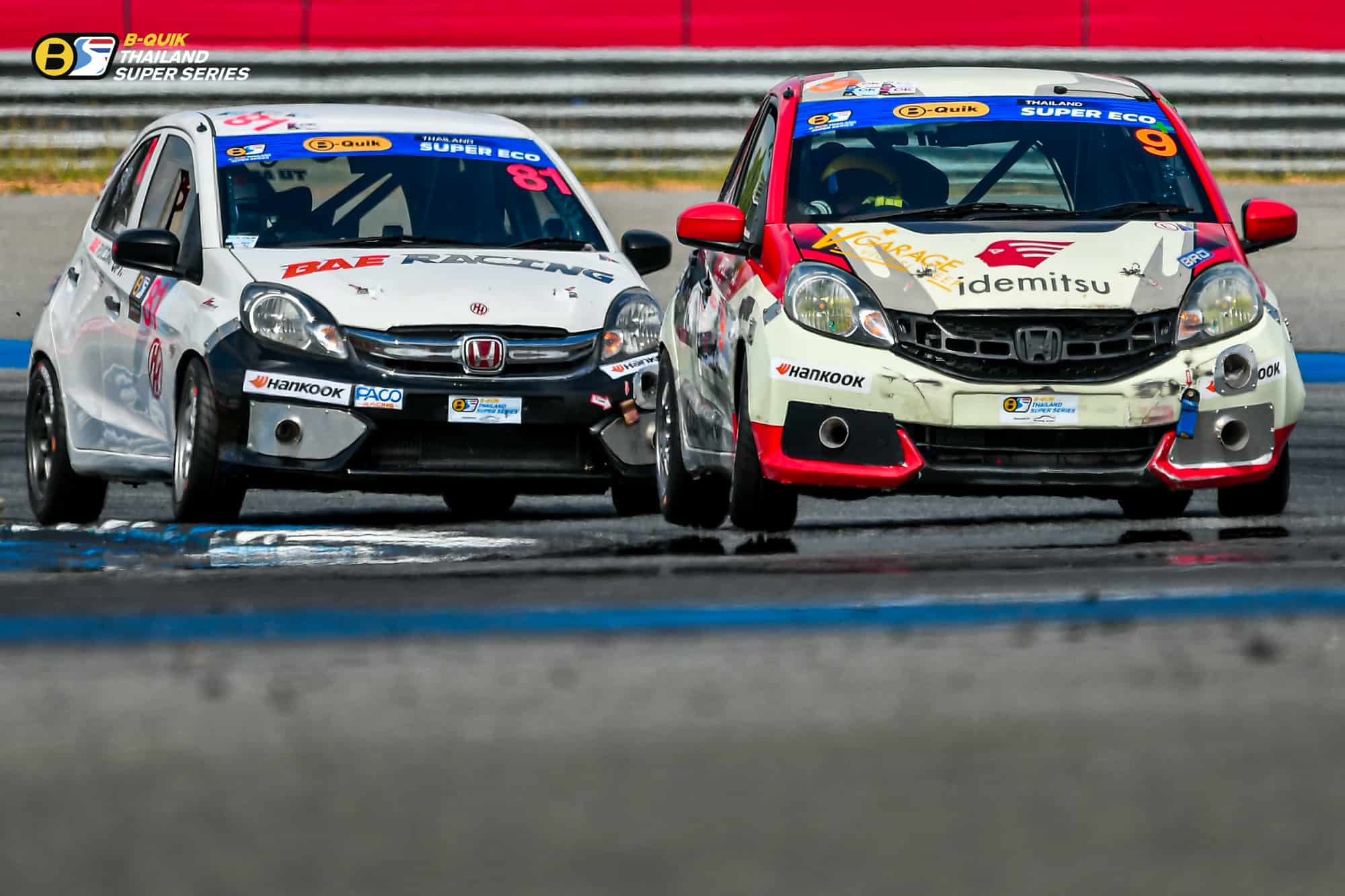 In Race 1, he tried his best to claw his way up the field and even got up to 2nd place in pursuit of Na Dol. Unfortunately for Hayden, his charge was cut short when an overheating engine and loss of power forced him to yield and eventually finishing fifth while his main rival taking the win in the 12-lap race.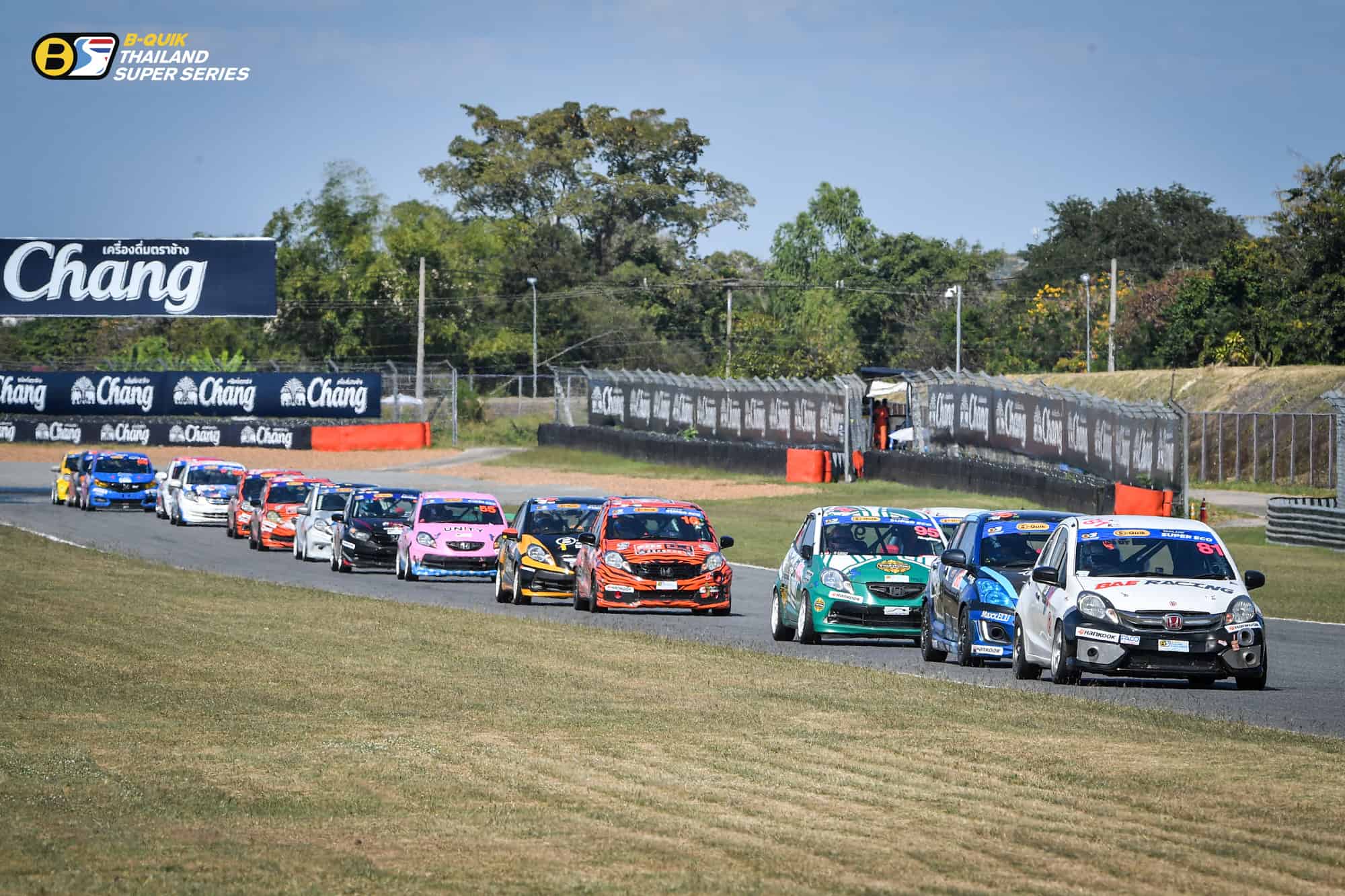 With only one race to go, Hayden hoped to get the best out of it and end the year with a strong note. But Lady Luck obviously was not on his side where the hood of his Brio came loose during the warm-up session and broke the front windscreen. The team hurried up in search of a replacement windscreen but with less than 30 minutes before the race start, there was just not enough time to have it changed which forced Hayden to sit out Race 2.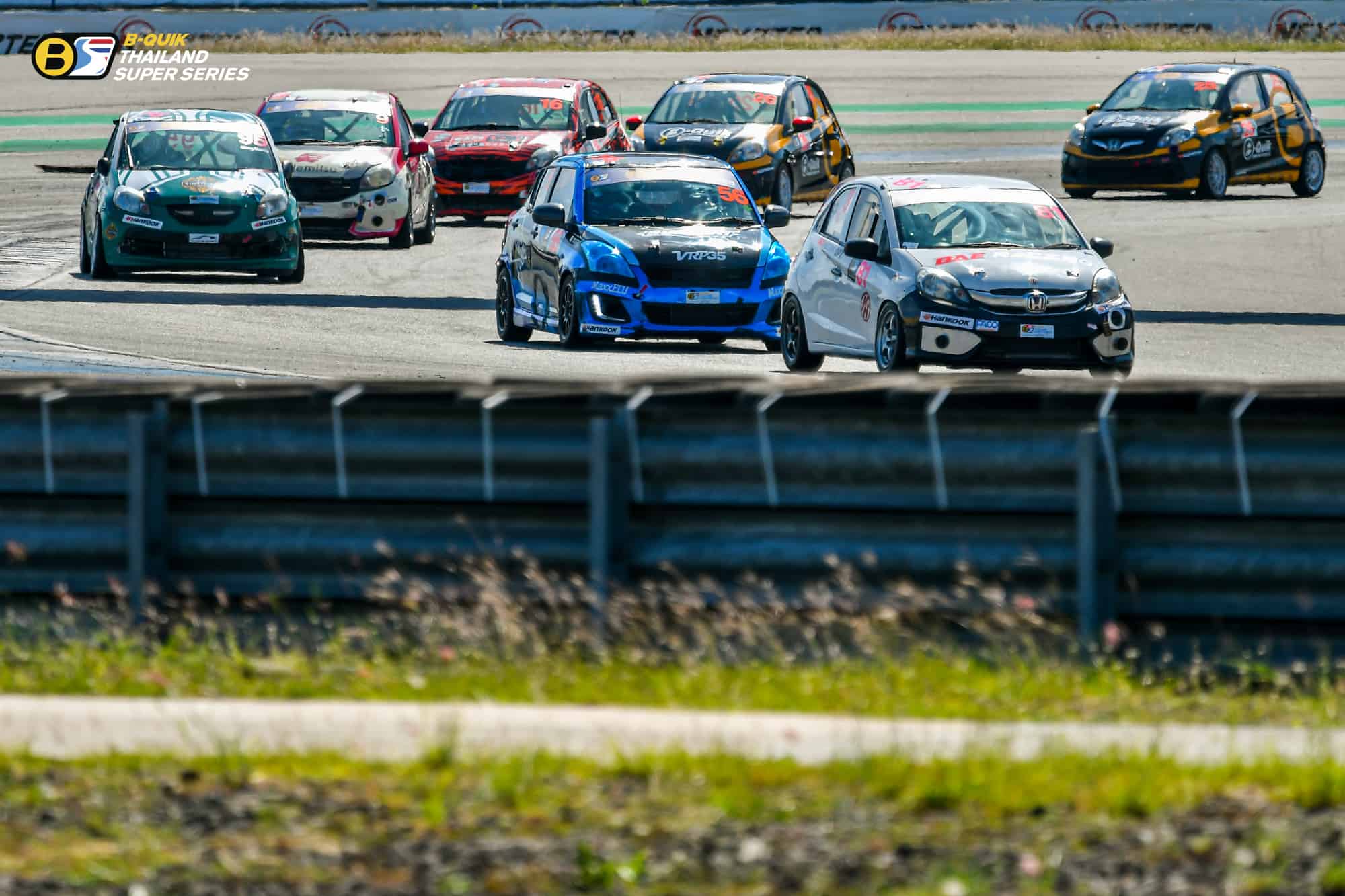 "It is what it is. Still, finishing 2nd in the championship is not all that bad considering it is my first time racing in Thailand and abroad. I'll gladly take that result any day," said Hayden who has also been named as a rising star in the Thailand Super Series, the country's premier motor-racing event."
"Overall it has been a fantastic season for me in the Thailand Super Eco series. I never expected to be fighting for the top three positions from my very first race at the Bangsaen street circuit in June but I did. We went on to win two races and finish 2nd three times in six rounds, only missing out on the points in one race due to mechanical issues."
"This wasn't exactly the finale weekend I had envisioned but that's the uncertainty of motor-racing – you accept the result as best you can and live to fight another day. My parents and I now have to assess the season and decide if will return next year. Competing abroad has certainly given me the invaluable exposure I require to move up the ladder but it is also a very costly undertaking – something that we will need to seriously look into given limited funds and the lack of sponsors."
At just 18, Hayden has the distinction of being of one Malaysia's rising young drivers. Karting since the age of 9, he clinched the Sporting Class overall title in the Toyota GAZOO Racing Festival Vios Challenge racing series at the age of 16, and went on to becoming champion of the Super Sporting Class for professional drivers this year. He also finished second overall in this year's Sepang 1000km endurance race.