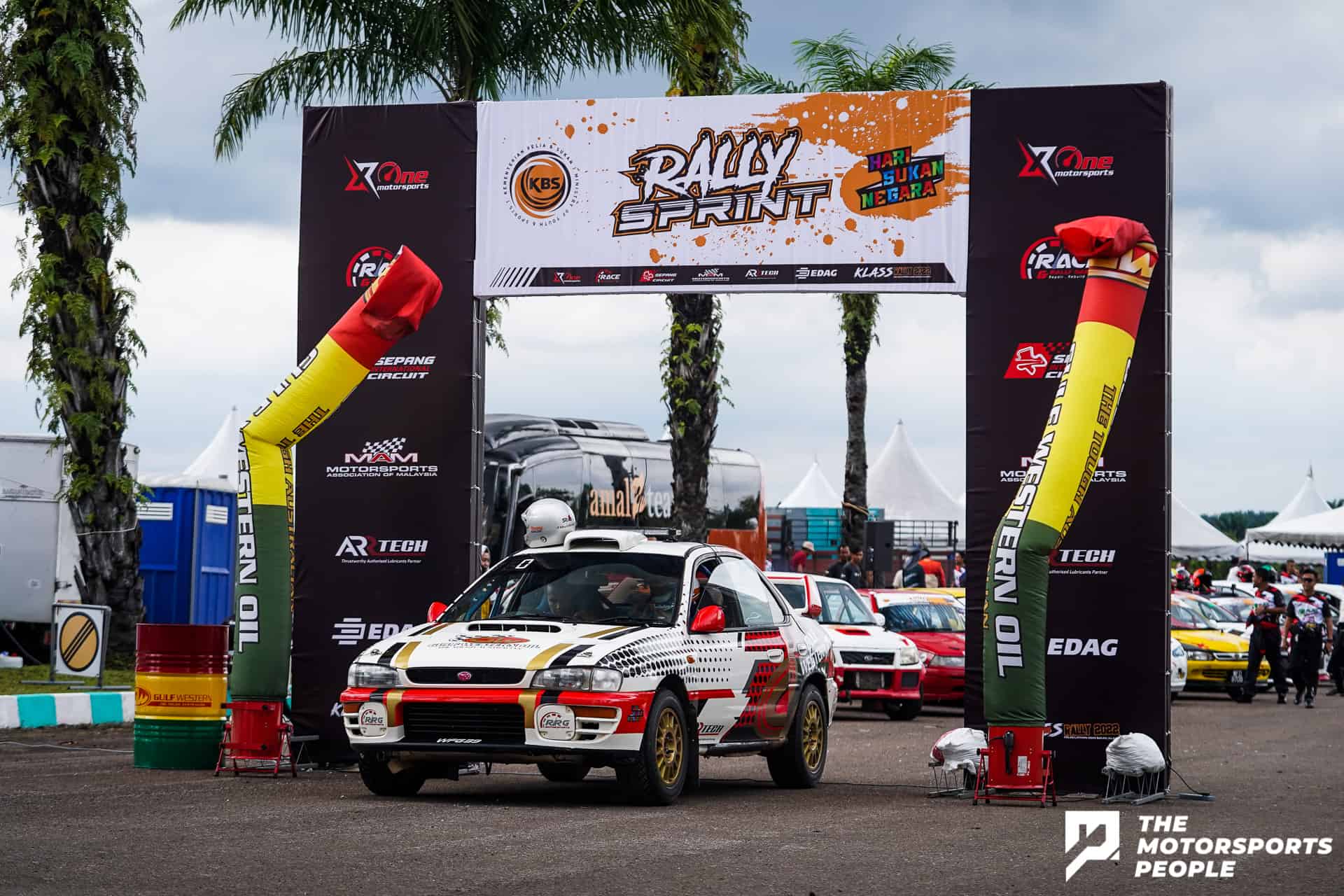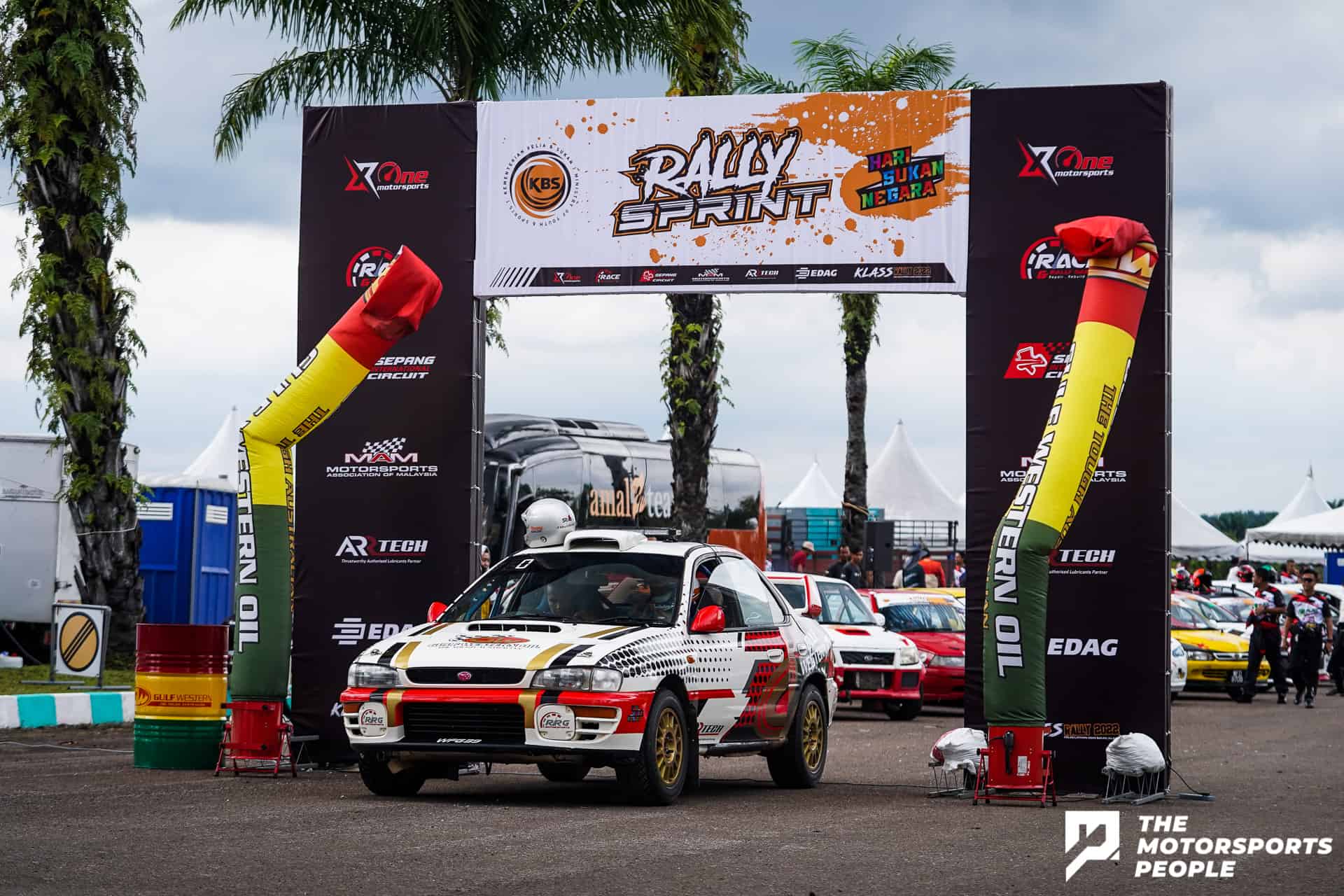 Rally Sprint. What is it and what is the difference from the usual rally that we are used to hear about?
If you are still new on this rally sprint thingy, worry not as we are on the same boat and we have done the Googling on this topic so you can save the hassle of doing so.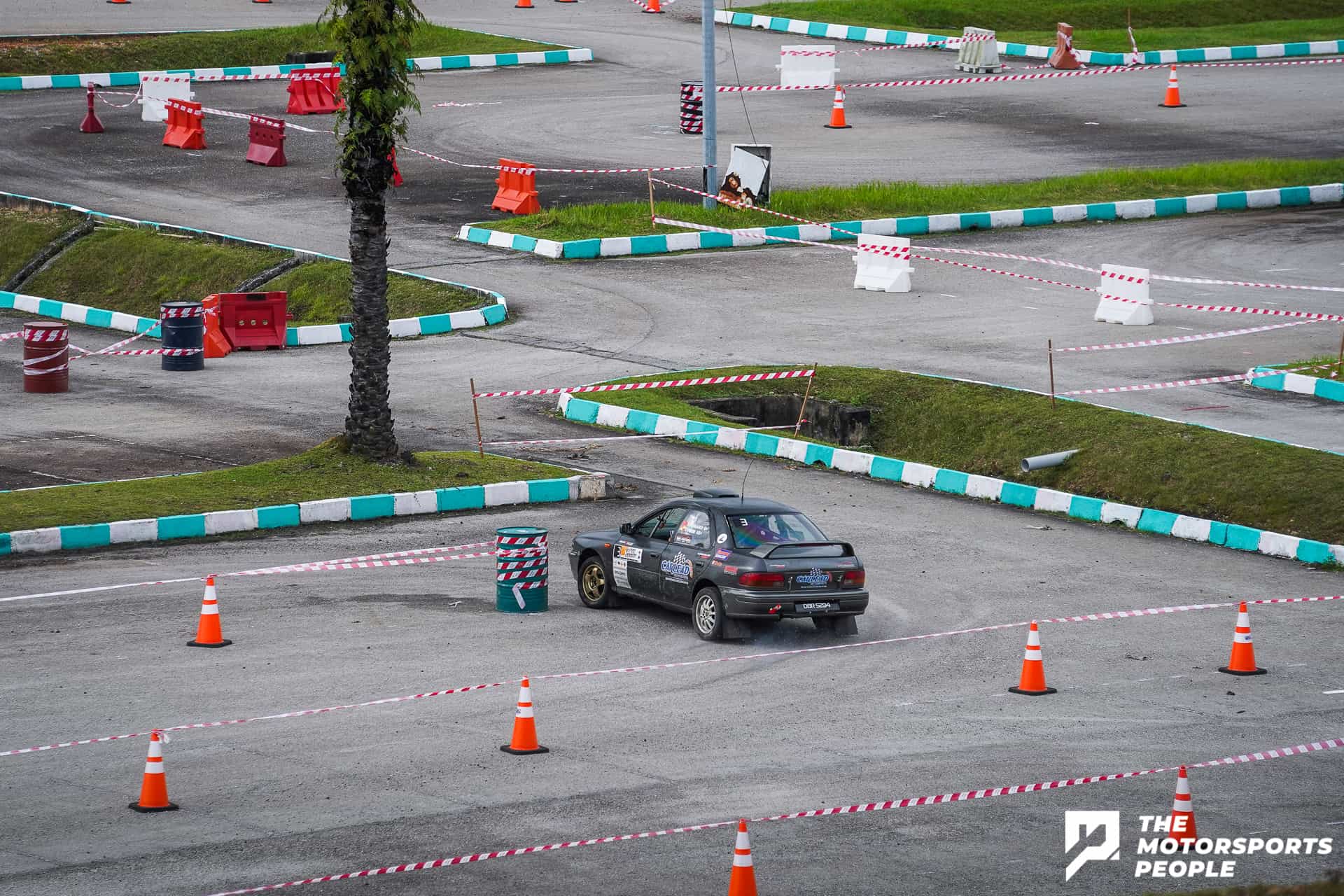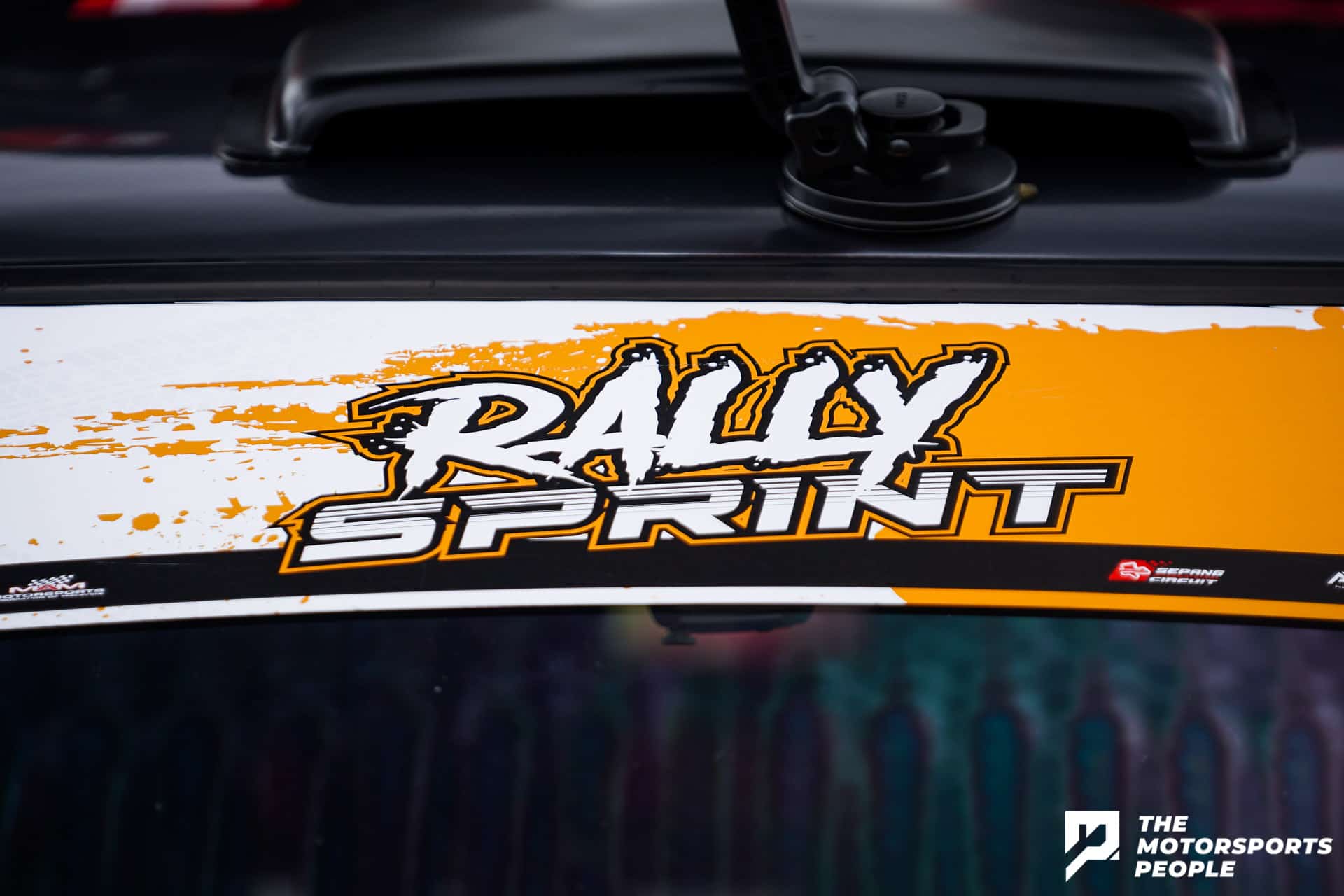 Rally Sprint is basically a mini version of the usual rally that we know. A special stage in rallying is typically around 10km to 30km in length, and some even go as long as 50km. But a rally sprint only goes on a limited distance of 4-10km. It serves as a stepping stone before going full on into rallying where you do not even need a full rally car to compete, making it relaxed and fun.
Relaxed and fun is probably how we would describe the recent KBS Rally Sprint 2022 Round 2 which took place at Sepang International Circuit. Organized by X One Motorsport and Race & Rally Garage, the event pulled quite a number of entries and some of them were very familiar faces that we have seen throughout the year.
There were Proton Sagas from the Sagacup, a Toyota Vios from the Vios Challenge, a Suzuki Swift from the Malaysia Championship Series, and also a Perodua Kancil that was armed to the teeth for time attack! On top of the purpose-built rally cars that were present, there were also some unique entries like a rear-wheel drive Satria Neo and the Mini Deus. 
These wide variety of cars shows that you do not really need a very specific car to join a rally sprint. Just make sure that your car is in a good condition, meet the safety requirements, and you are ready for a fun time in a safe and controlled environment.
Awaiting the participants is a challenging course made out of Sepang's A1 and A3 parking lots connected via a road that runs over a hill. The SS1, 2 and 3 are slightly over 6km in length, and SS4, 5 and 6 runs in a reverse configuration.
The cars were divided into four main classes – 
P9 – Up to and including 1400cc
P10 – Over 1401cc up to and including 1600cc
P11 – Over 1601cc up to 2000cc
P12 – Over 2000cc
There were also some additional categories being contested like the 4WD, 2WD, Classic, Overall, as well as a Ladies category which shows rally sprint really is for everyone to enter!
It was a good day for the pairing of Mitch Chong and Shafiq Bakhtiar as they did not only took home the 2WD and P11 win, the Overall trophy was also theirs to claim. Dato' Haniff Borhan and Mohd Hazwan ran the course smooth and fast to clinch the P12 and 4WD class wins for the day.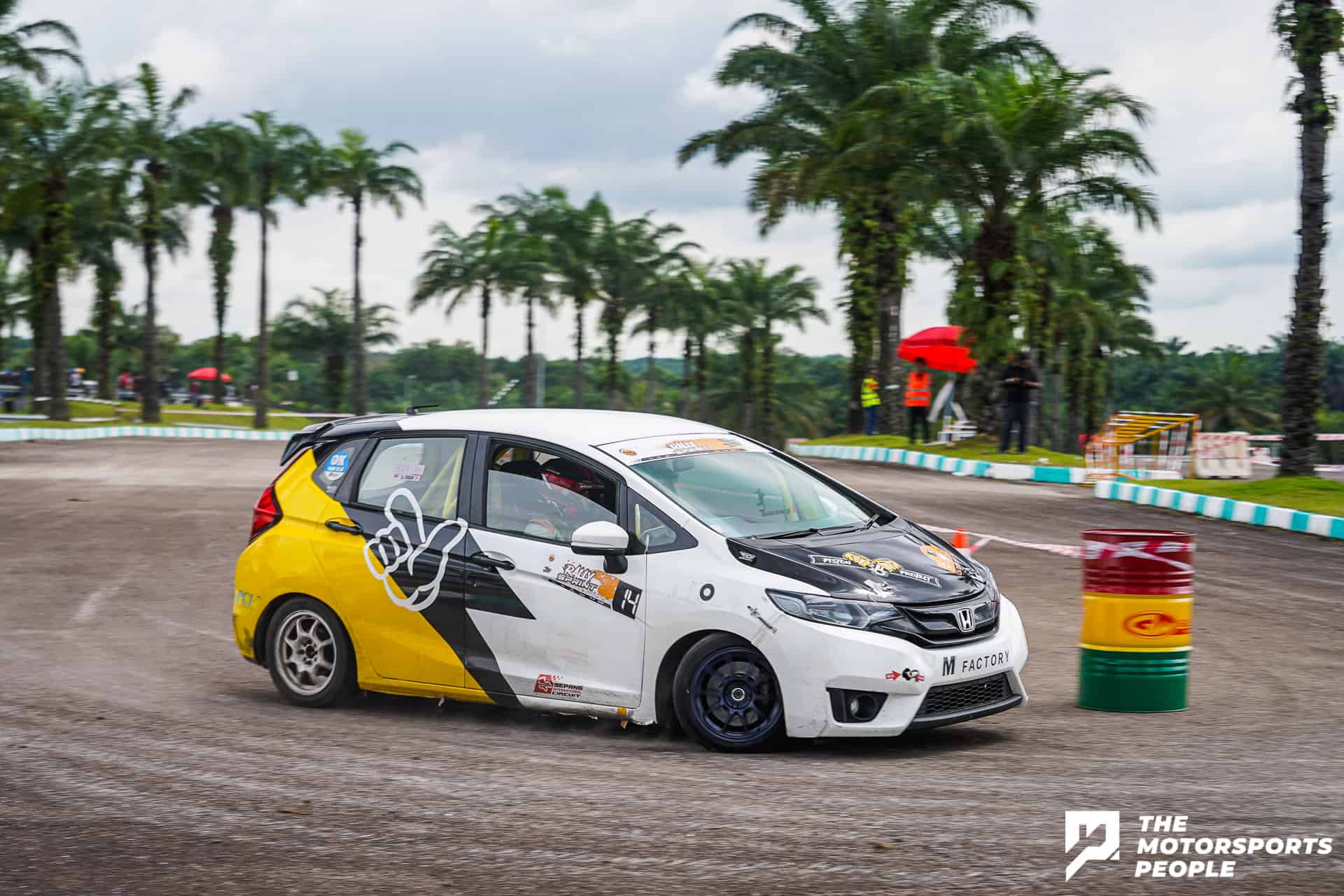 A familiar face in the MCS, Muhamad Roni and Amir Izham completed the stages in the Honda Jazz to be crowned as the P10 class winner. The pairing of Ibrahim Saladin and Chong Victor stood up in their class to take home the P9 and Classic class wins, while Chan Sook Ping/Chan Jen Shyuan were crowned as the winners in the Ladies category.
KBS Rally Sprint 2022 Round 2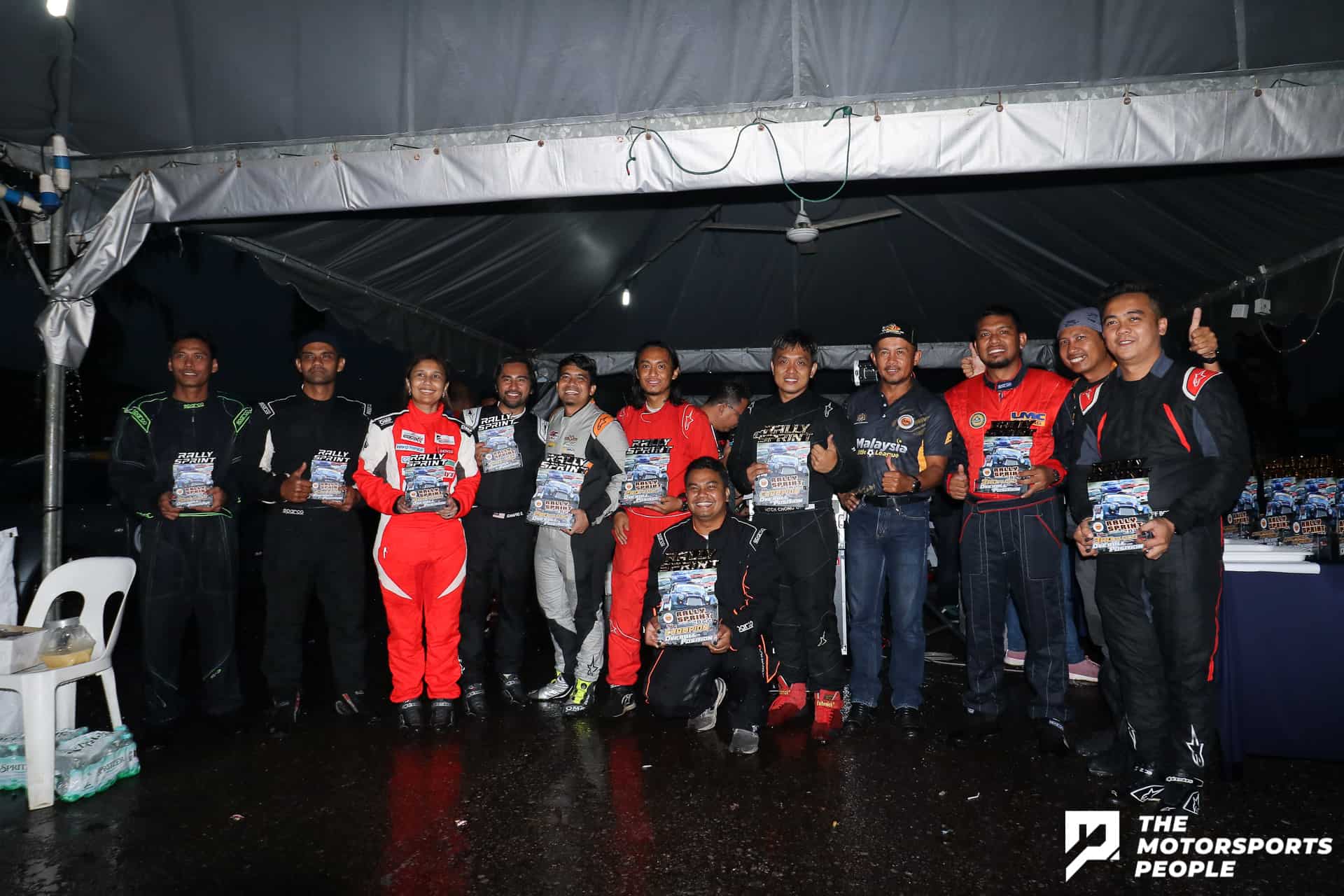 Overall
1 – Mitch Chong/Shafiq Bakhtiar – Proton Satria
2 – Muhamad Roni/Amir Izham – Honda Jazz
3 – Dato' Haniff Borhan/Mohd Hazwan – Subaru Impreza WRX
4 – Shafiq Samsudin/Shasha Farina – Toyota Vios
5 – Zairi Zakaria/Maharith Mahat – Proton Satria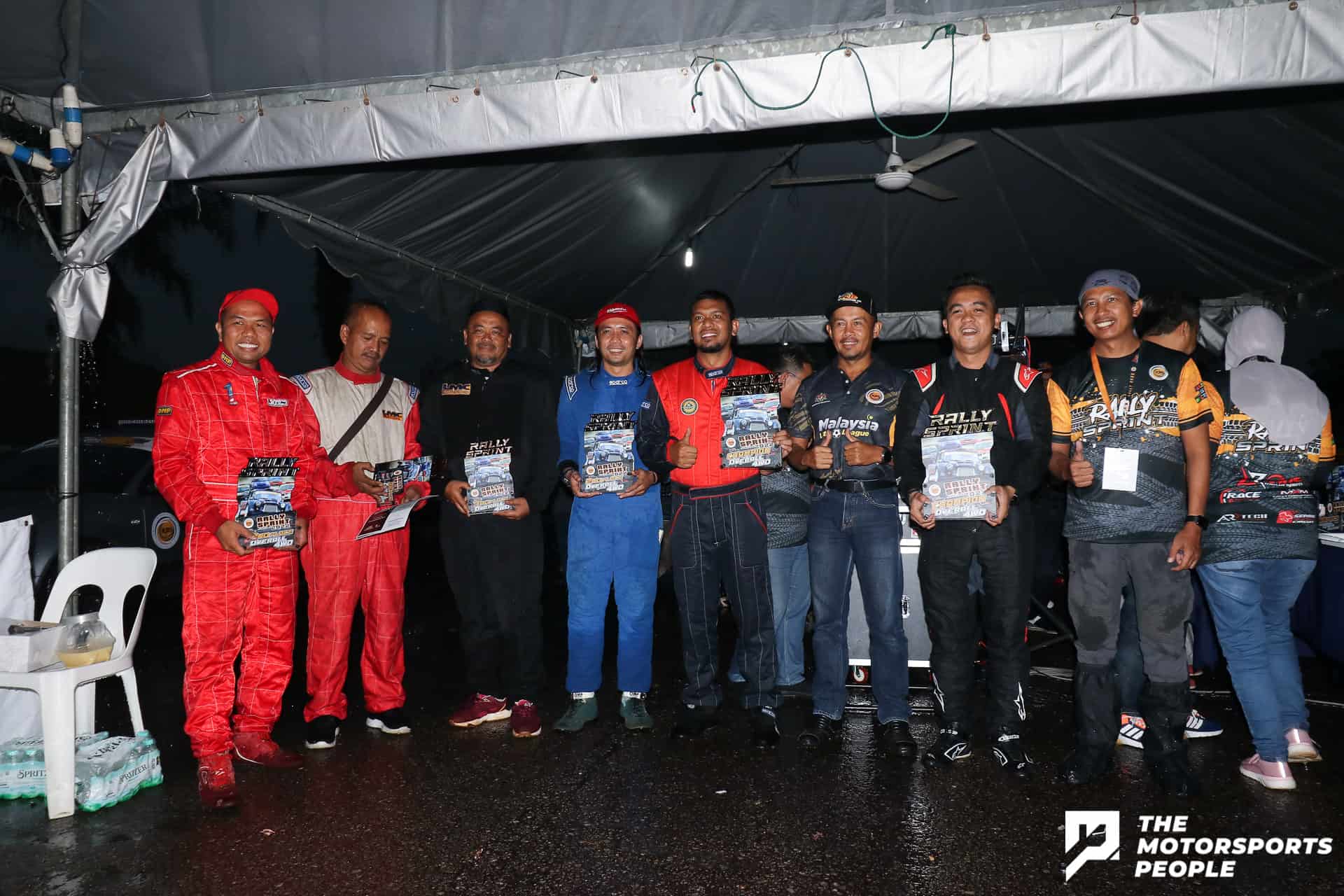 4WD
1 – Dato' Haniff Borhan/Mohd Hazwan – Subaru Impreza WRX
2 – Shahbandi/Amirul Syamim – Subaru Impreza GC8
3 – Azniraz/Zamri Muhamat – Mitsubishi Evo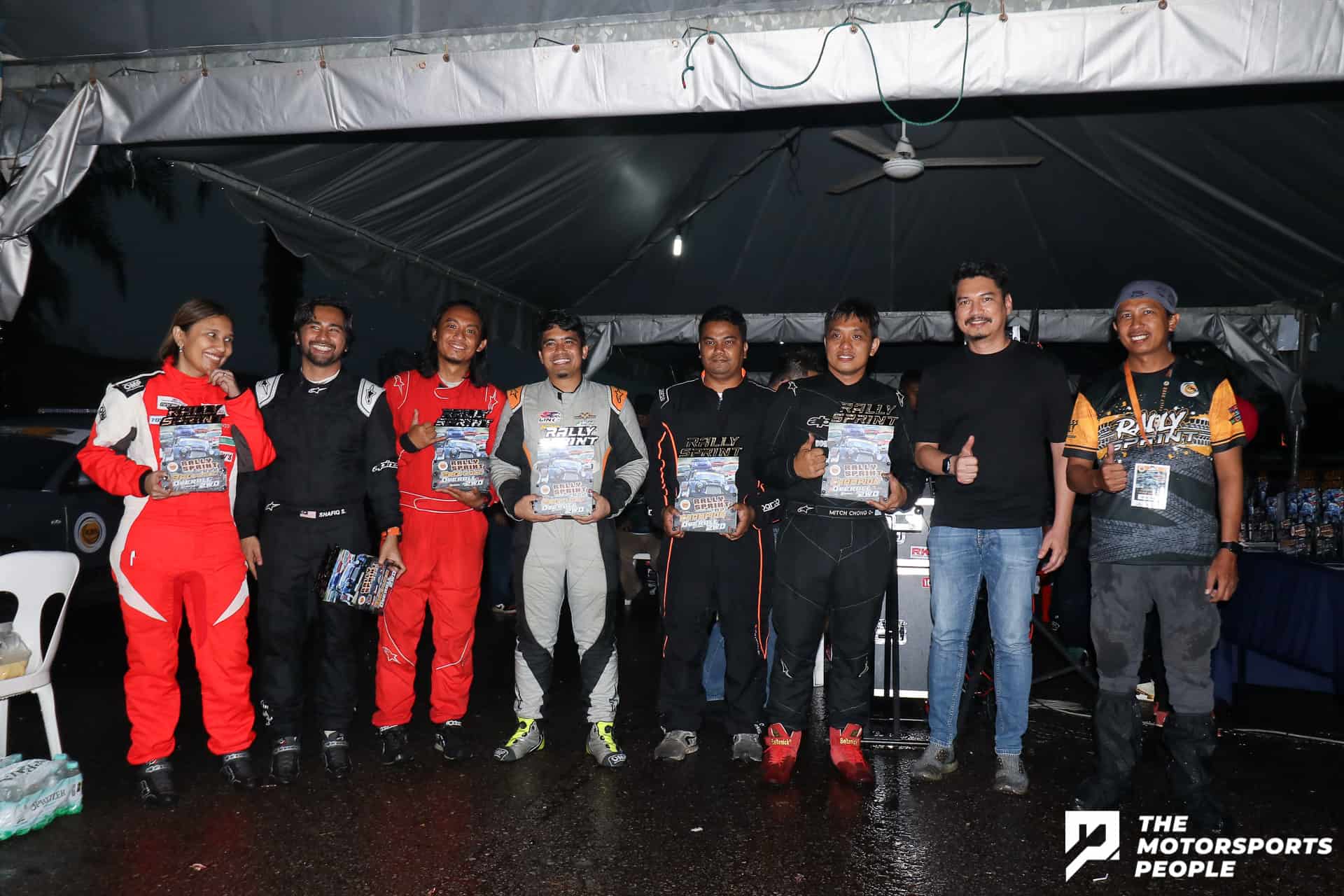 2WD
1 – Mitch Chong/Shafiq Bakhtiar – Proton Satria
2 – Muhamad Roni/Amir Izham – Honda Jazz
3 – Shafiq Samsudin/Shasha Farina – Toyota Vios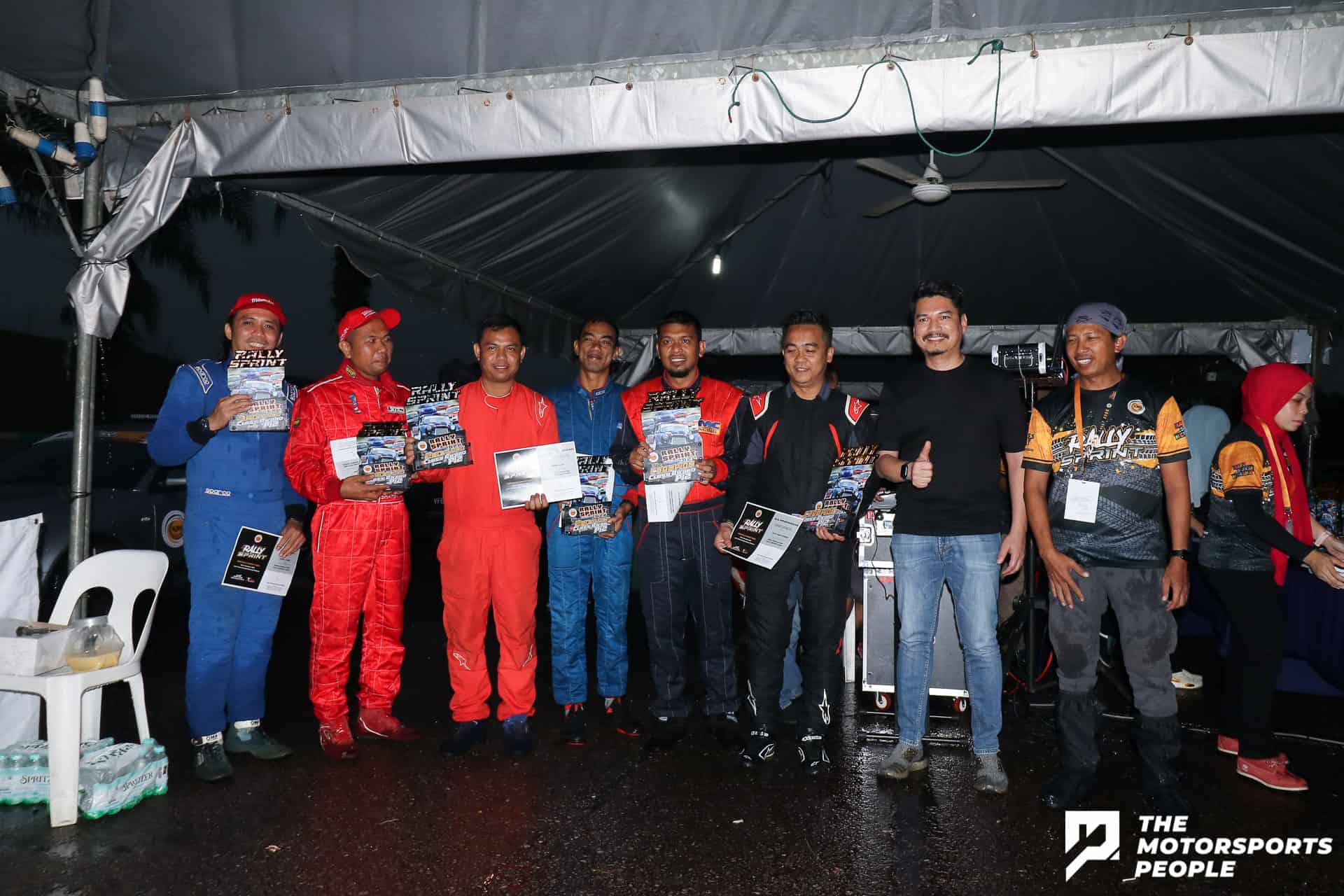 P12
1 – Dato' Haniff Borhan/Mohd Hazwan – Subaru Impreza WRX
2 – Nazam Shah/Dinie Nazmi – Proton Satria Neo
3 – Shahbandi/Amirul Syamim – Subaru Impreza GC8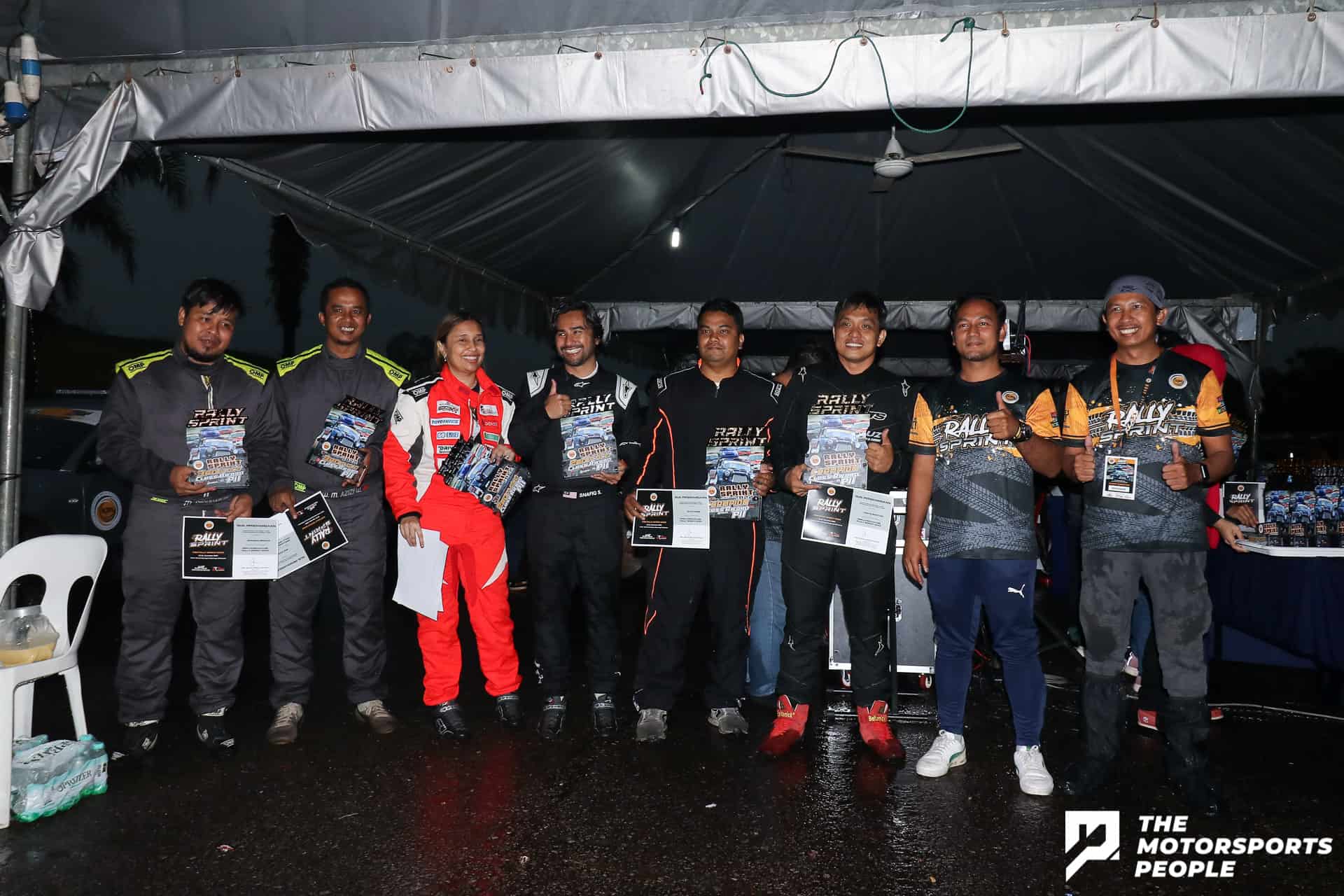 P11
1 – Mitch Chong/Shafiq Bakhtiar – Proton Satria
2 – Shafiq Samsudin/Shasha Farina – Toyota Vios
3 – Mohamad Ridhuan/Wan Mohd Azizi – Proton Satria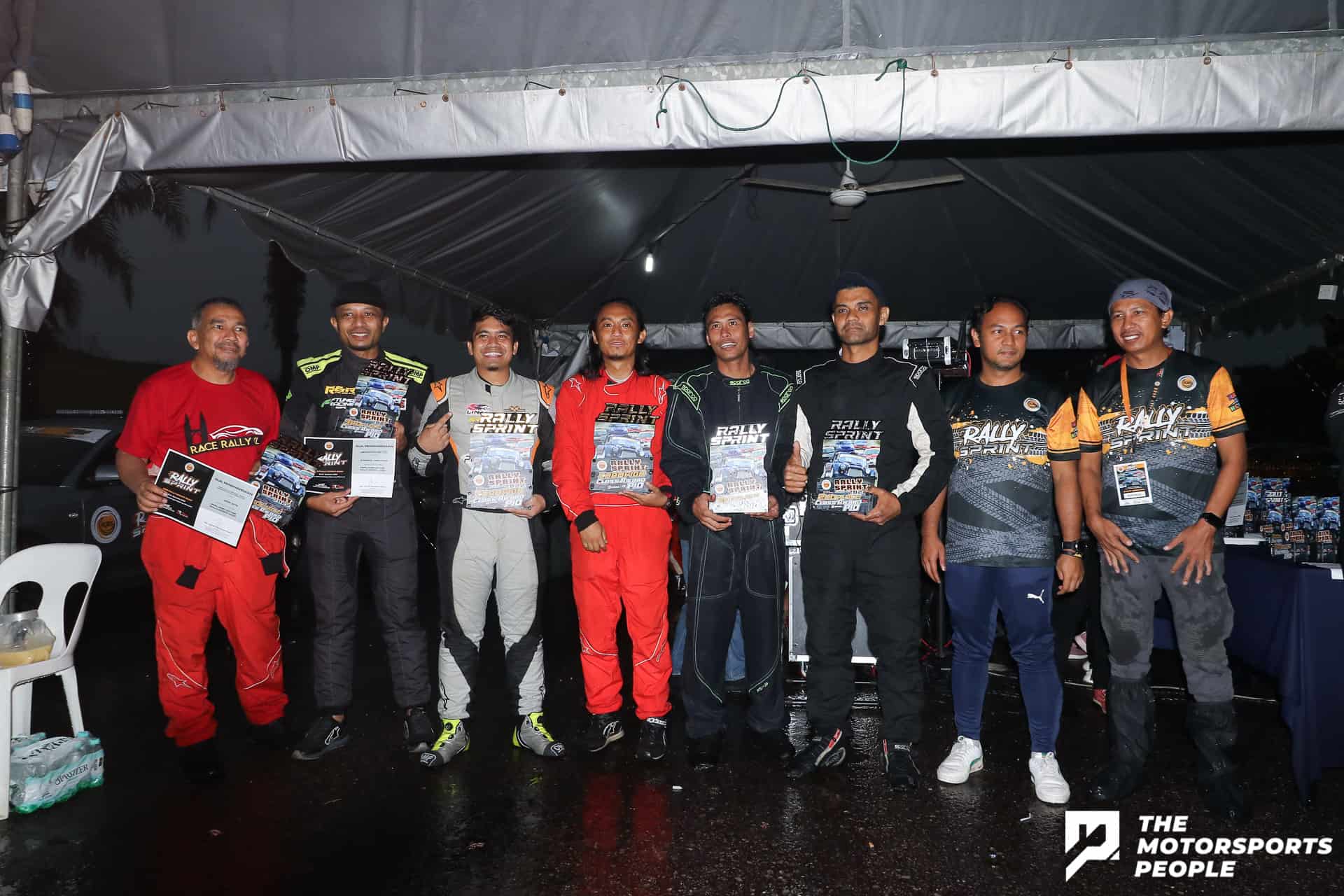 P10
1 – Muhamad Roni/Amir Izham – Honda Jazz
2 – Zairi Zakaria/Maharith Mahat – Proton Satria
3 – Syahrizal Jamaluddin/Arish Qutb – Suzuki Swift ZC32S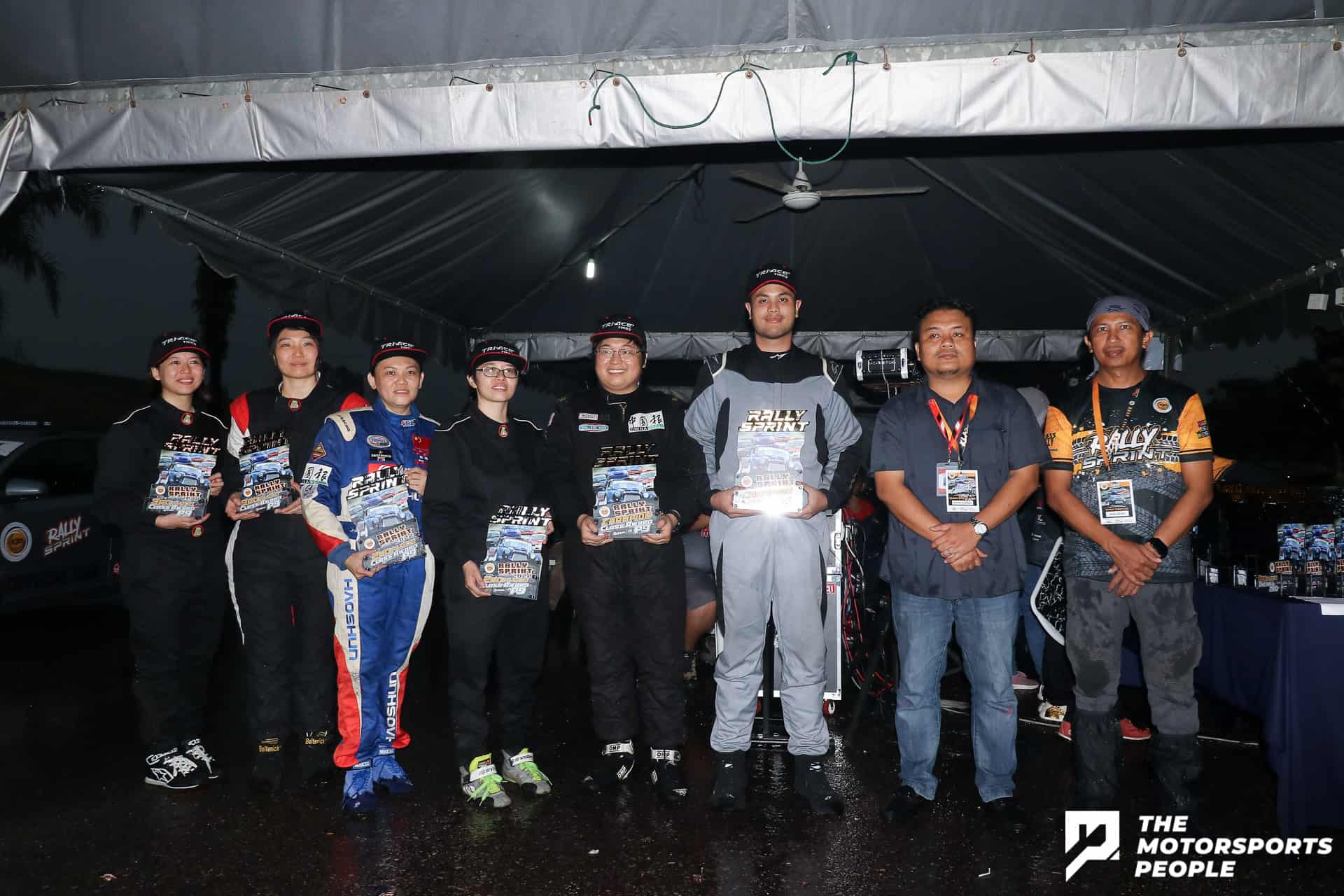 P9
1 – Ibrahim Saladin/Chong Victor – Proton Iswara
2 – Chan Sook Ping/Chan Jen Shyuan – Proton Iswara
3 – Gillian Ong/Chang Kae Yng – Proton Iswara
Classic
1 – Ibrahim Saladin/Chong Victor – Proton Iswara
2 – Chan Sook Ping/Chan Jen Shyuan – Proton Iswara
3 – Gillian Ong/Chang Kae Yng – Proton Iswara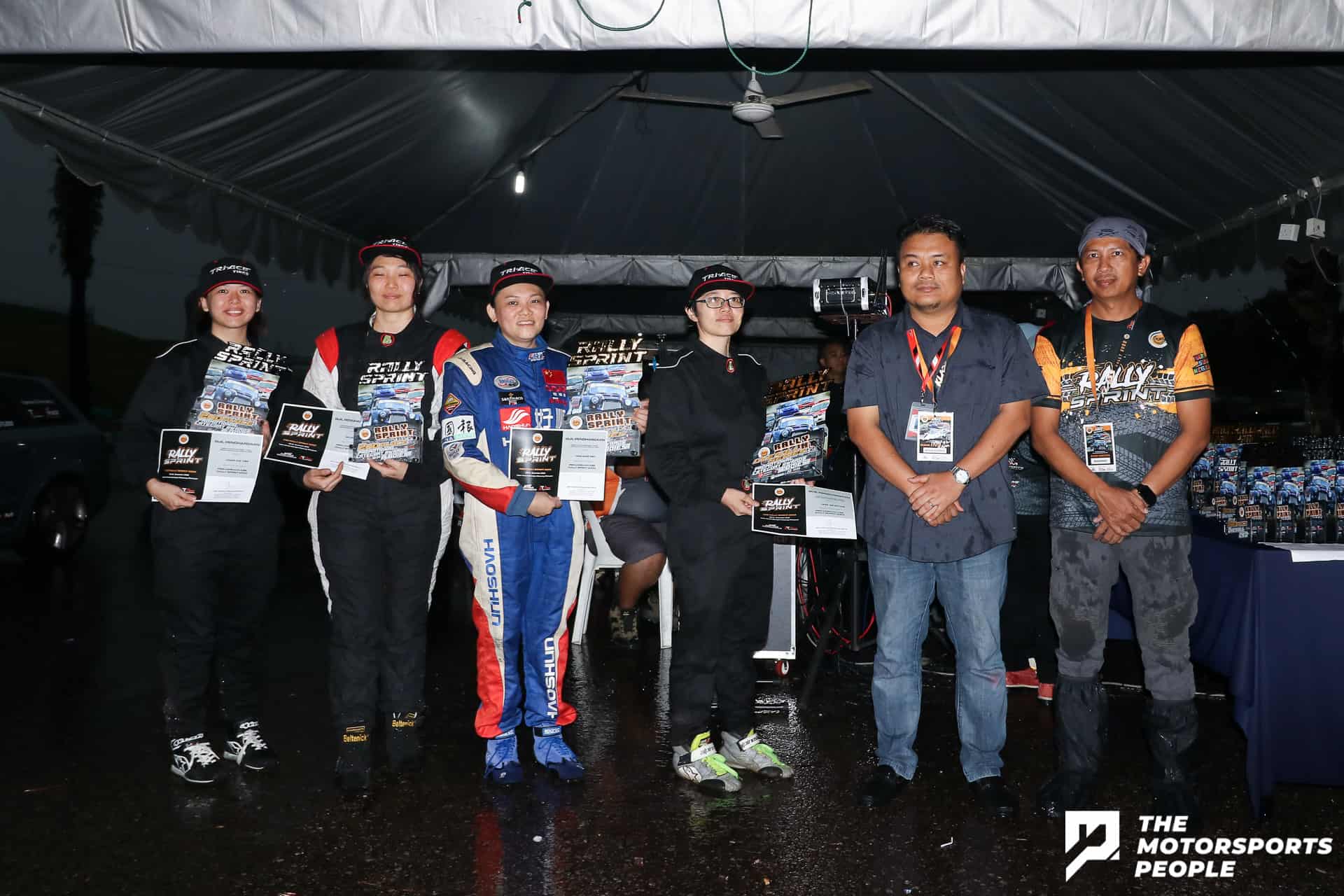 Ladies
1 – Chan Sook Ping/Chan Jen Shyuan – Proton Iswara
2 – Gillian Ong/Chang Kae Yng – Proton Iswara